Freedom From Anxiety | Proven program guaranteed to get you on the road to recovery from anxiety and depression

Get lifetime access to this proven recovery program for only $1 – the program will be completed and a link to give you access to all the videos and professionally designed workbook will be emailed to all backers by February 2021.  No additional fees ever – we just want to see everyone find freedom from anxiety and depression and get your life back!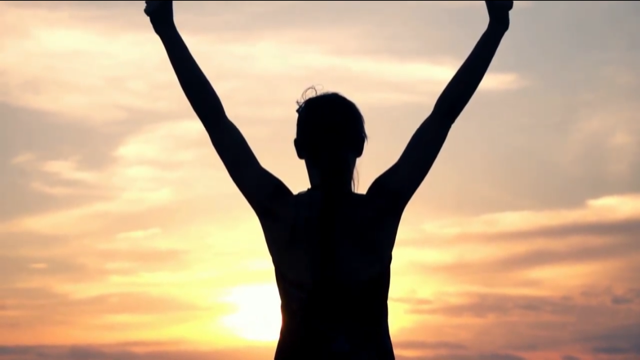 Join 1,000's of others who have used these proven skills to overcome their anxiety and depression and save 100's of $$$ over similar programs and get amazing proven results!
Short Summary
I am a Licensed Professional Counselor that specializes in Anxiety and Depression (I am also a Certified Clinical Anxiety Treatment Professional).  I have a Masters Degree in Counseling and spent time as a lead therapist on an inpatient self harm/suicide unit helping people manage their anxiety and depression and get on the road to recovery.  I am further refining and developing the best recovery program for anxiety and depression that I personally developed while helping 1000s of people.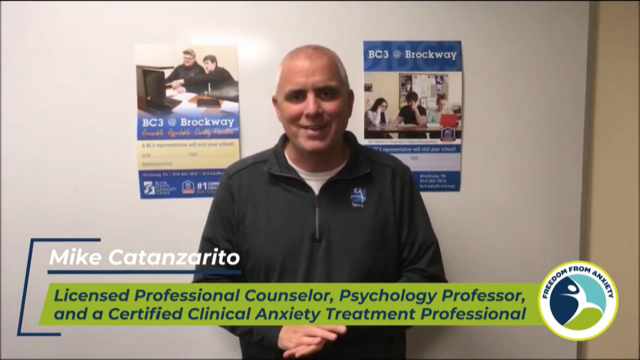 The program will include 15 very practical video sessions along with a workbook.  I have been using the skills that you will learn in this program as a professional counselor for years with great success.  I have run small group sessions as well as individual sessions to help 1,000s of people with anxiety and depression using the latest evidence based Cognitive Behavioral Therapy techniques (many that were developed and refined by me that you won't find anywhere else!)  to help you "Retrain Your Brain" and eliminate the debilitating symptoms.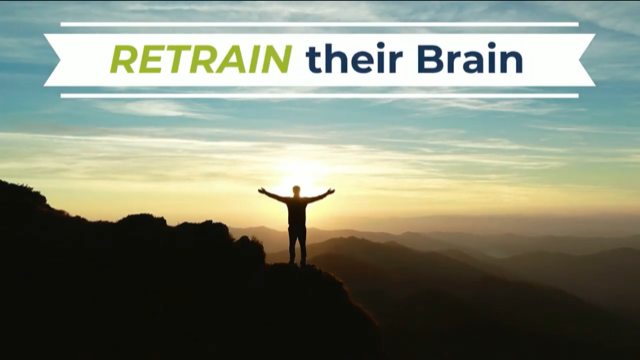 This project is important to me as I have had personal struggles in the past with anxiety.  After my recovery I spent time as a professional magician (I appeared on Season 4 of Penn and Teller Fool Us in Las Vegas) and continue to speak to groups of 1,000+…doing things I never believed I would have been able to do when I was in the grips of anxiety.  And I am 100% sure you will be able to reach your dreams as well!  My ultimate goal is to provide this program free of charge to those who need it and impact lives for generations to come.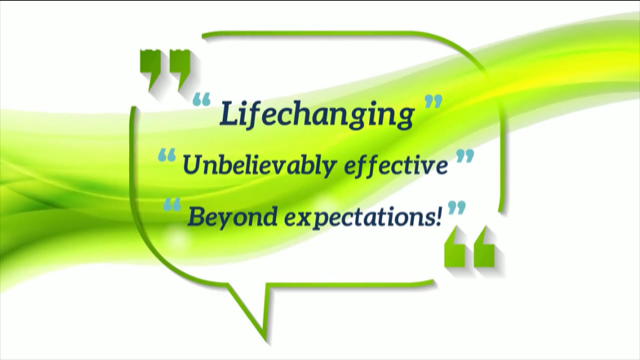 Save $100s or even $1000s over other programs – Mike is not in this to make money – we just want to see you live the life God designed you to live and find freedom from all your symptoms like so many others already have!  Once you are given the link and the password to the entire program and free workbook (which can either be printed out or filled in electronically), you are free to share it with family, friends, coworkers, etc at no cost – we would love to see as many people recover as possible!  This $1 could possibly be the best $1 you have ever spent!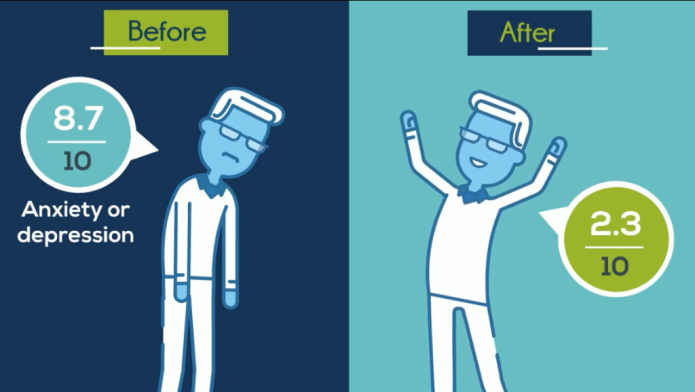 What We Need & What You Get
Let's start with the important question — Will this program help you or a loved one?  Absolutely!  How can I be so sure?  After using these skills and techniques I have developed with 1,000s of clients there is a 100% positive change reported in pre and post program scores on how much anxiety and/or depression is affecting his/her daily living.  That means 100% of people who have learned these skills and engaged with the sessions have been helped and so will you!!!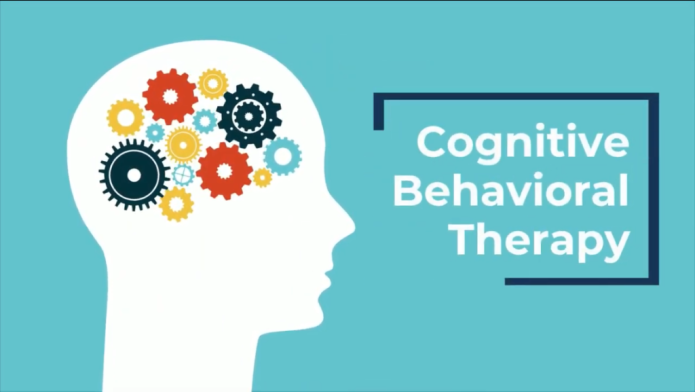 I have had an outline of all 15 session for many years.  I have been walking people through the program individually and in small groups and seeing tremendous success – the average score of someone prior to beginning the program on how much anxiety or depression negatively affects their day-to-day living was 8.7 out of 10 — the average score after learning the skills and changing their thought patterns just a few months later dropped all the way down to a 2.3!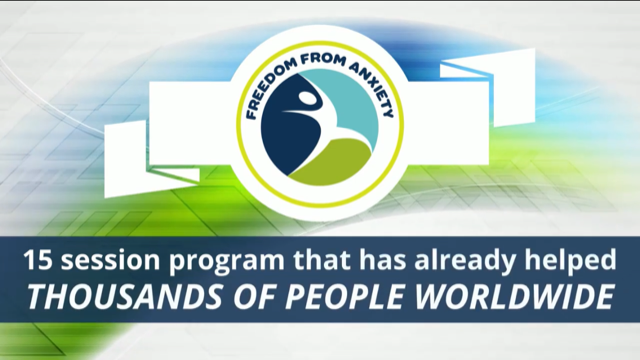 This program will include all 15 sessions on video as well as a workbook on a private password protected site that will be sent to you to go through on your home computer or television.  I am currently in the process of doing final revisions on the workbook (it will be around 50-60 pages and help you follow along with the video sessions).  I plan to have it professionally designed into PDF form that you can either print or type notes in electronically.  I am also preparing to video tape all 15 sessions that will be very practical and give you the skills you need.  Each session you will learn 1 specific skill (breathing, mindfulness, exercise, etc) that will totally change the way you feel (so you will have 15 new things to make you feel great at the end!) as well as a specific topic each week that plays a role in anxiety and depression and by the end of the program you will know exactly where your anxiety or depression is stemming from and the steps to make a total change and find freedom and victory!  Here are the sessions that are covered in the program:
Session 1             Introduction to Anxiety and Depression
Session 2              Dealing with Panic Attacks
Session 3              Better But Believable Thoughts
Session 4              Dealing with the Shoulds
Session 5              Healthy Diet and Exercise
Session 6              Spiritual Health
Session 7              Dealing with Anger
Session 8              "What If" Thinking
Session 9              Dealing with Guilt
Session 10           Obsessive or Scary Thoughts
Session 11           Assertiveness and Social Health
Session 12           Courage and Humor
Session 13           Time Management
Session 14           Dealing with Stress and Mental Health
Session 15           Continuing the Journey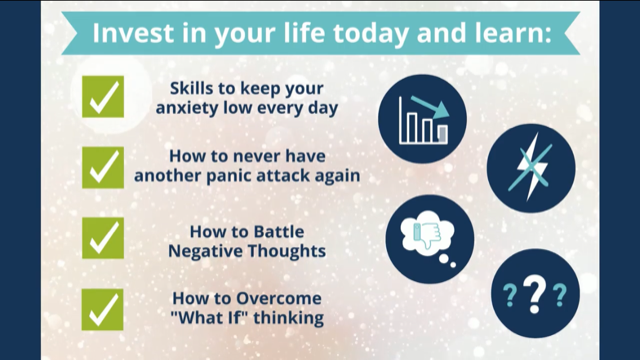 I could go on and on about each of these areas and how they will change your life!  I really want to see you find freedom from anxiety and depression today!
The Impact
All of us know someone who suffers from anxiety and depression.  This program could give you or your loved one his/her life back!  Your support will help fund the professional development of the workbook, development of the videos, and other costs such as logo development, promo video, etc.  With your $1 (or larger donation to the project to help advertise) you are free to share the link with as many people as you can find so they can get the help that they need.
Risks & Challenges
There are very few risks involved – I have been doing this program for 10+years and now it is time to get it on video and a workbook developed!  Currently I am getting 300+ requests (average is around 50 a week) for a virtual appointments to help people with their anxiety and depression – with over 25% of our population struggling with this – there is a huge need!  I would estimate being completely done and ready to send out passwords and links worldwide by early February (possibly even January!).
Other Ways You Can Help
My main goal is to be able to provide this program free of charge to those that are struggling with anxiety or depression and get the help they need.  Please consider making a donation to the project that will be used for advertising to get the word out.  There are so many people struggling with this (40 million+ in the United States), and I know based on experience how well my program helps people – so please spread the word!  Sharing and getting people connected to this program to find Freedom from Anxiety or depression could potentially save a life!  Any help spreading the word is greatly appreciated!  I set the goal at $500 which is the absolute lowest goal I could set – so please help get this project to 500 people or at least $500 in donations.