Freeland Spirits | Fewer than 1% of distilleries in the U.S. are owned by women. Let's change that.
***New stretch goal of $50,000. See update.***
(We are so grateful that we met our original goal of $25,000 on the first day! Thank you!!! Because of all of your support, we have made a stretch goal for ourselves. The additional $25K will allow us to get our 500 gallon copper pot still from Germany set up in Portland. The kind folks at Aria Gin have been letting us use their still – for which we are so grateful – but we'd like to get our own up and running by February. Thank you for continuing to spread the word!)
Welcome to Freeland Spirits. Freeland is named after my Meemaw Freeland, who never touched a drop of booze in her life but taught me that all good things come from scratch. And that women can be anything they want.

Freeland Spirits celebrates the women of the craft. From the gals who grow the grain to those who run the still, we are creating superior spirits that will feature the very best that the Pacific Northwest has to offer.
The minute I first walked into a distillery, my future was sealed. The flavor of the spirits, the rich smell of the barrels, the beauty of all the grain and botanicals, and the dedication of the distillers in creating unique, craft spirits, drew me in from the moment I walked through the distillery doors. 
Cory Carman and I always drink whiskey together when she comes to Portland. Cory hails from Joseph, Oregon, where she is the owner of the century ranch, Carman Ranch.  Over one of our whiskey sessions, I disclosed to Cory my distilling dream. She said, "Let's do it. I'll grow your grain." This spring Cory will plant her first crop of rye for Freeland Spirits. Cory's crop rotation plan involves using beef and pork to fertilize the soil and help create the most flavorful grain.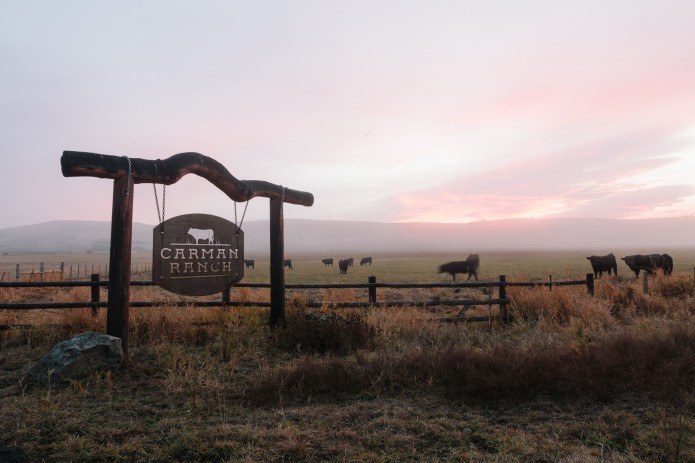 What if ranches across Oregon were doing the same thing? Rather than letting acres go fallow, plant a crop that not only regenerates the soil but also produces value. And isn't whiskey the most value added form of grain you could ever dream of? We will partner with other Oregon farmers to grow heritage corn varieties for our bourbon and juniper for our gin. Spirits created with these flavorful local ingredients will express the unique terroir of Oregon in every precious sip.
Along with our whiskey, we will make other spirits that invoke the very spirit of Oregon. One of those spirits is gin.
And let me tell you about the gin. Oh, the gin. Molly has spent years tinkering with botanicals to create the perfect gin. And today the very first full batch is coming off the still. Nothing about the process is simple. But simple wasn't our goal. Our goal was a beautiful balanced gin that uses fresh ingredients and tastes like the best of Meemaw's garden.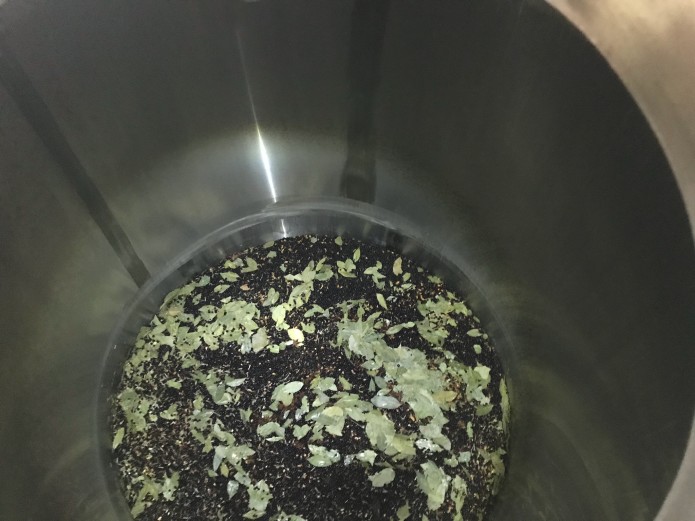 We use traditional heat distillation with 14 botanicals, including juniper. We are also using a unique piece of equipment called a rotovap. The rotovap is essentially a vacuum still that can distill much more delicate flavors that can't survive heat distillation. Fresh cucumber, mint, rosemary, thyme, and honey are distilled using the rotovap. We're purchasing these ingredients from local farmers right now, but in the future we want to grow them ourselves, even adding honeybees to the roof of the distillery. What is produced with heat distillation is then married with the rotovap process to create the most perfect gin that tastes like no other you've ever tried. Spirits aficionado and writer Natalie Brant says, "The best way I can describe it is like you're lying in the sun next to a patch of cucumbers in the middle of a juniper forest. It's glorious." Beautiful in cocktails but I also love it with just a cube of ice.
What We Need & What You Get
Our goal is to raise $25,000. Funds will be used to get our beautiful bottles into production and start getting whiskey into barrels. The perks include vouchers for gin and whiskey, as well as tours and tastings. We're also adding fun levels like a CSA membership where you can come pick up your monthly allotment of Freeland whiskey and $50 worth of Carman Ranch premium cut meats. You can also spend a day with Master Molly learning the basics of distilling and what makes Freeland gin and whiskey distinct. And you have the chance to be the very first to join the Freeland Club and to buy your very own barrel! There are so many ways to support Freeland. And thank you from the bottom of our hearts and whiskey glasses for joining the family.
The Impact
Your contribution means supporting Oregon farmers and ranchers.
Your contribution means supporting the women of craft spirits.
Your contribution means bringing excellent Northwest, small batch gin and whiskey to life.
Your contribution means celebration. Join us in celebrating the future of spirits and equal opportunity drinking!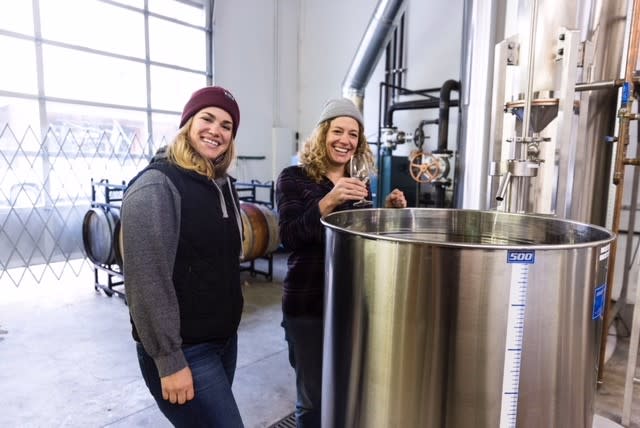 Risks & Challenges
We are committed to producing the highest quality spirits, without compromise. There are always risks and challenges in manufacturing a beautiful product, but should any issues arise we promise to keep you updated every step of the way.
We'll be sending updates to our backers throughout the campaign. Our gin is being produced as we speak. We will be bottling our first batch in late November for you to pick up in early December. It will be available to give as gifts for the holidays and will come in a special limited release bottle. And they will be signed by me. We'll let you know the exact date ASAP.
If you can wait until February, then you will receive gin that comes in our signature blue bottle. We will use funds from this campaign to pay for their manufacture, and we expect to receive the shipment of bottles in January, with fulfillment in February, just in time for Galentine's Day.
Indiegogo rules and regulations prevent us from shipping alcohol. You will receive a voucher for alcohol that can be redeemed in our tasting room at: 2671 NW Vaughn St.Portland OR 97210 If you are out of town, it looks like it's time to book a trip to our wonderful city.
Thank you for joining us on this exciting journey. With your support, this dream is about to become a reality!