Fridge Eye – Turn Your Fridge Into a Smart Fridge. | Streamline your trip to the grocery store by knowing exactly what you have and what you need.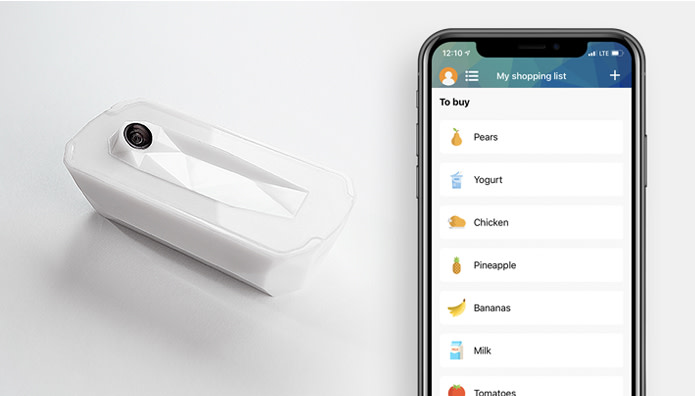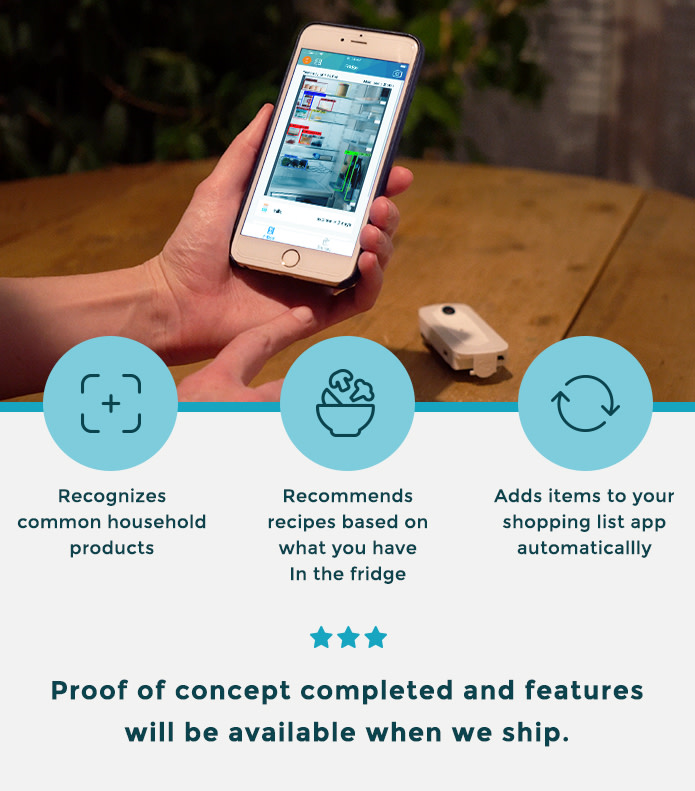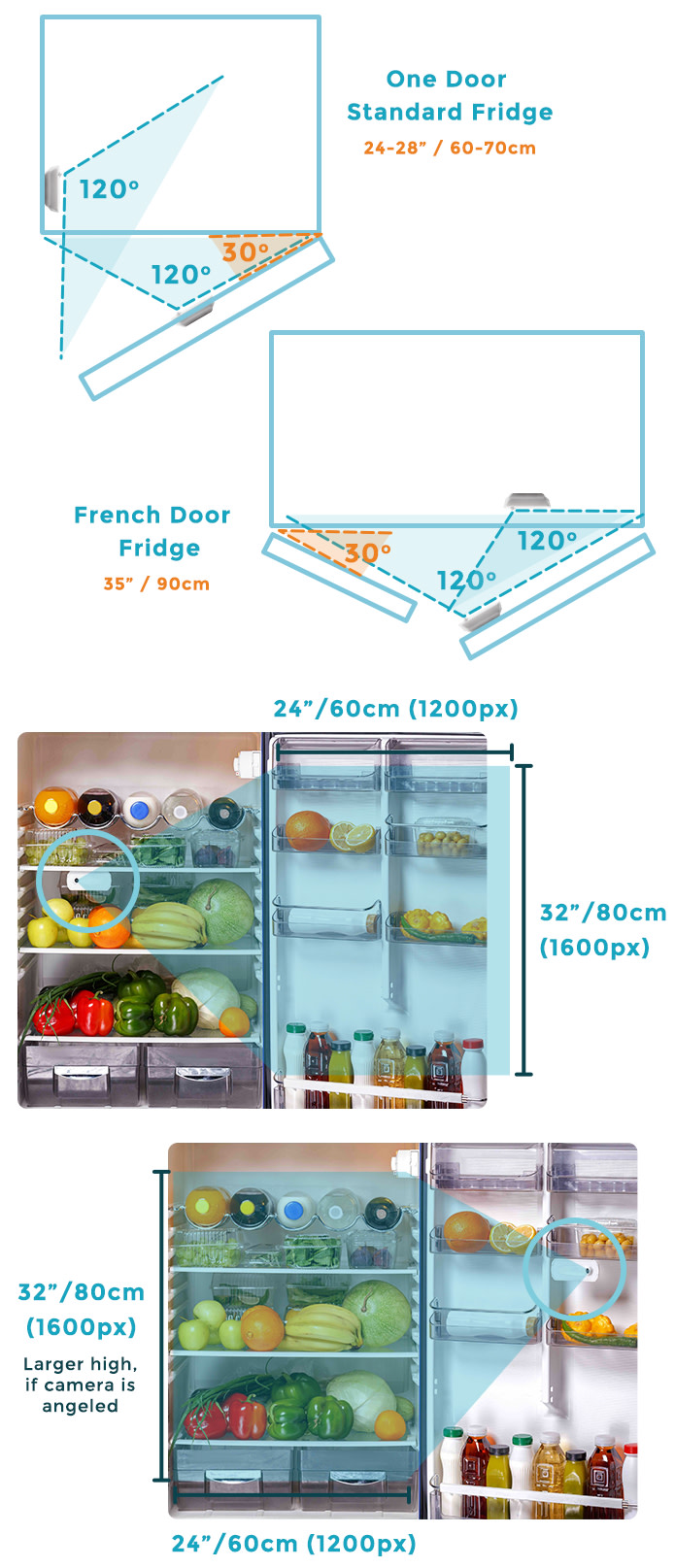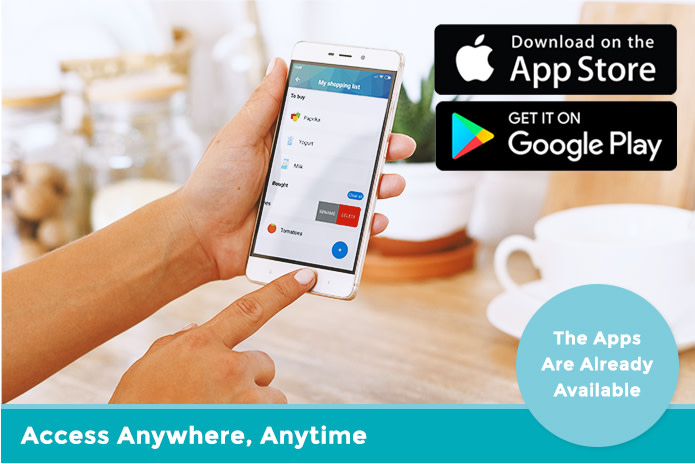 Peek into your fridge on the go via our easy-to-use Fridge Eye smartphone app.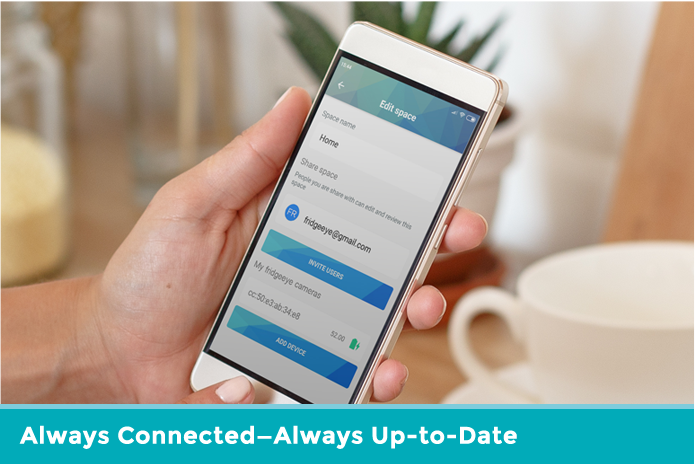 Fridge Eye connects to your home wi-fi and snaps a picture each time your fridge door is closed.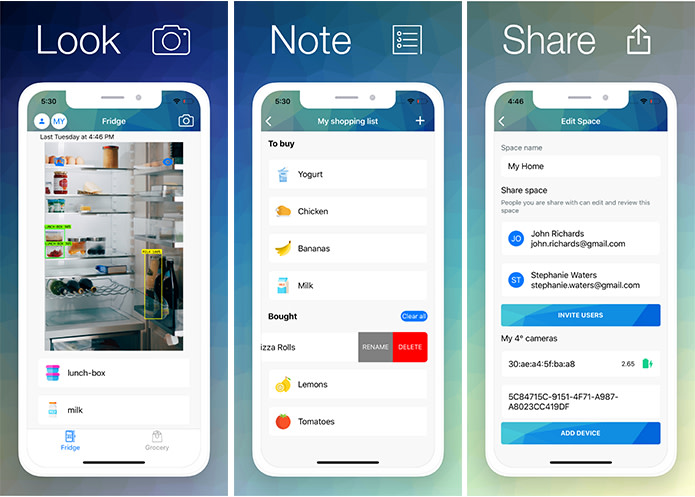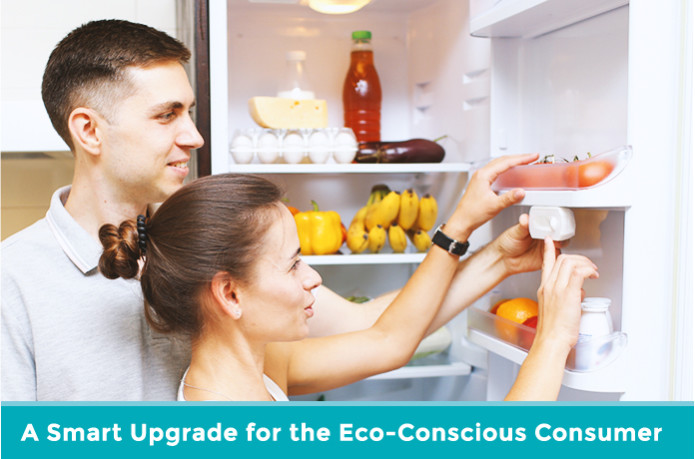 The United States Department of Agriculture recently found that the average American consumer wastes 225-290 pounds of food per year. That's enough to feed 2 billion extra people annually.
Fridge Eye helps you stay green and reduce food waste.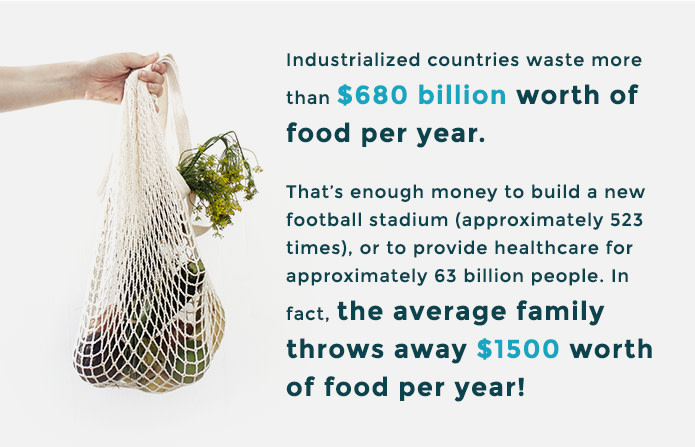 ood waste amounts to a lot more than wasted money. It adds up to be a tremendous taxing of resources—land, water, energy, and supply chain assets that all contribute to global climate change.
Fridge Eye gives us all an easy way to do our part. We can not help ourselves consume our food at its freshest, but also help our neighbors. In a world where 10% of people are chronically undernourished, and where 15 million US households are food insecure, wasting food should not be ok. With FridgeEye, we can all do better.



Live Better Award Winner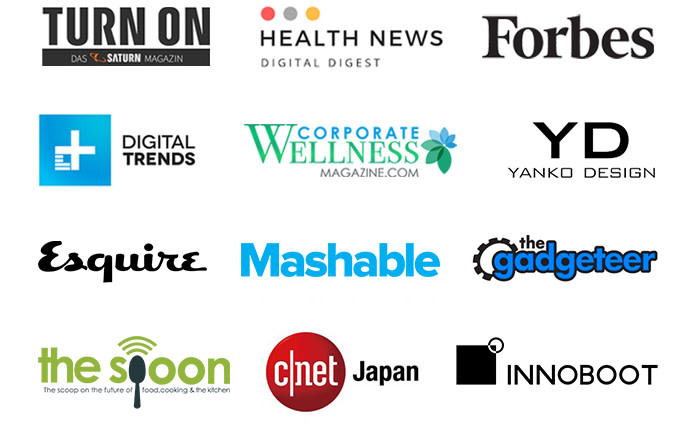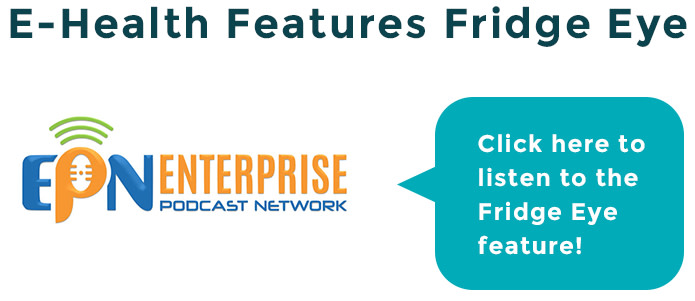 The power-of-Fridge-Eye. Shopping-wisely-by-being-a-smarter-shopper.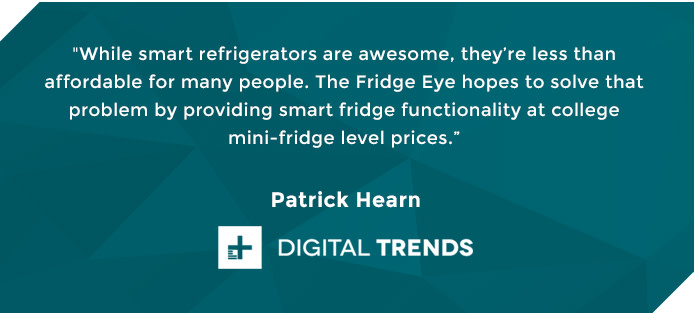 Click on the image to earn cash rewards (15%) for pledges from your own referral link: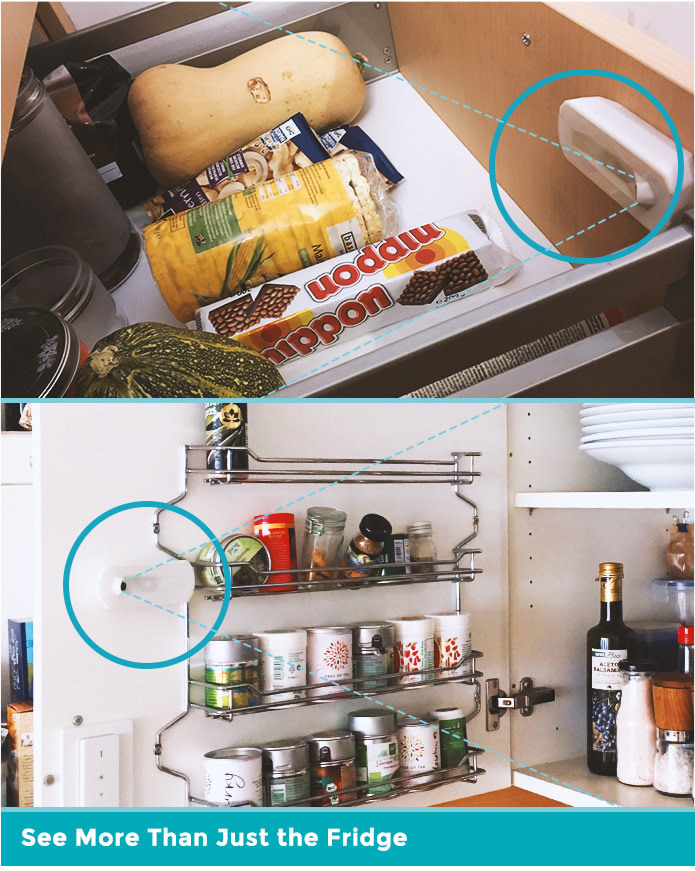 Use Fridge Eye in your pantry or cabinet, too. Anywhere with a door that you store food is the perfect fit.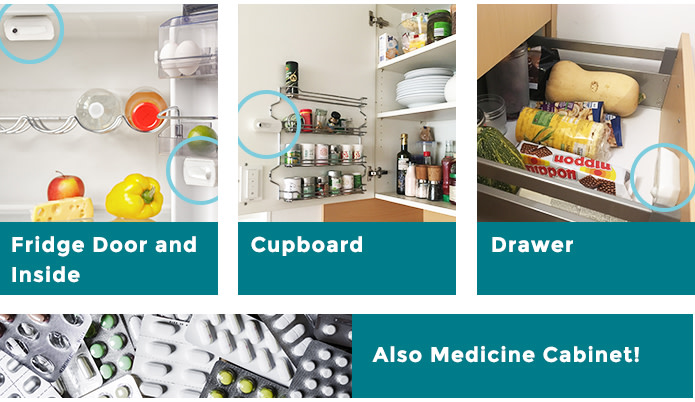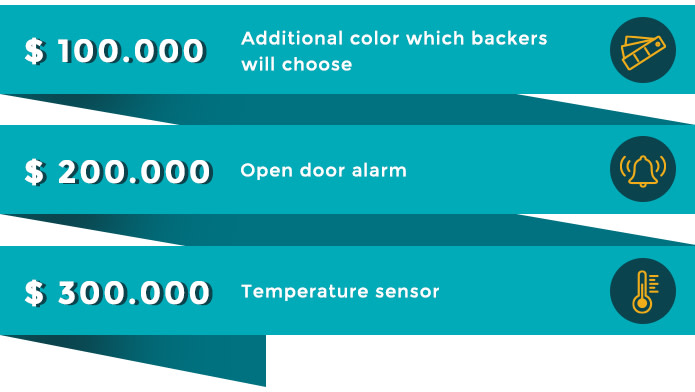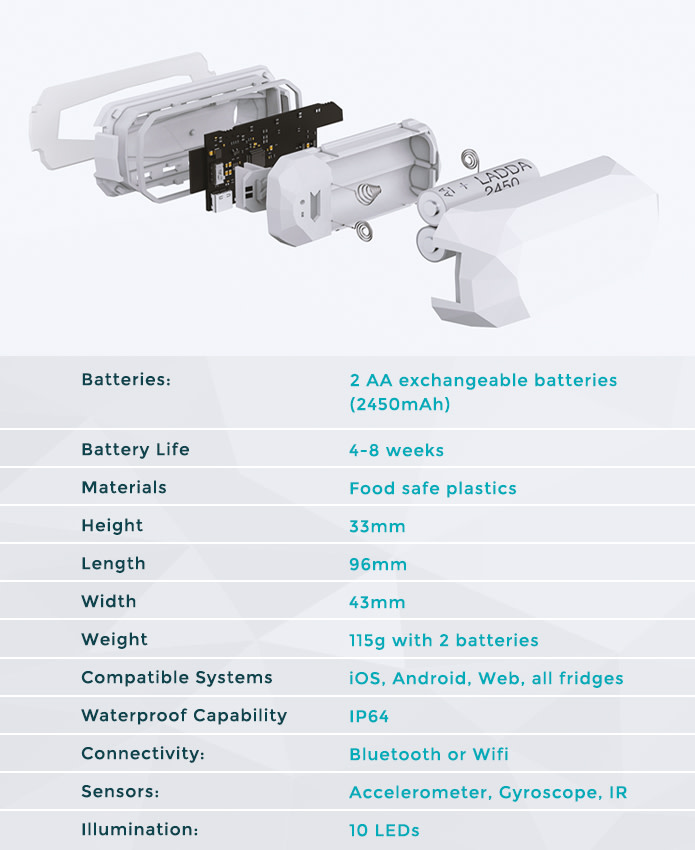 * Batteries are rechargeable

Now available for download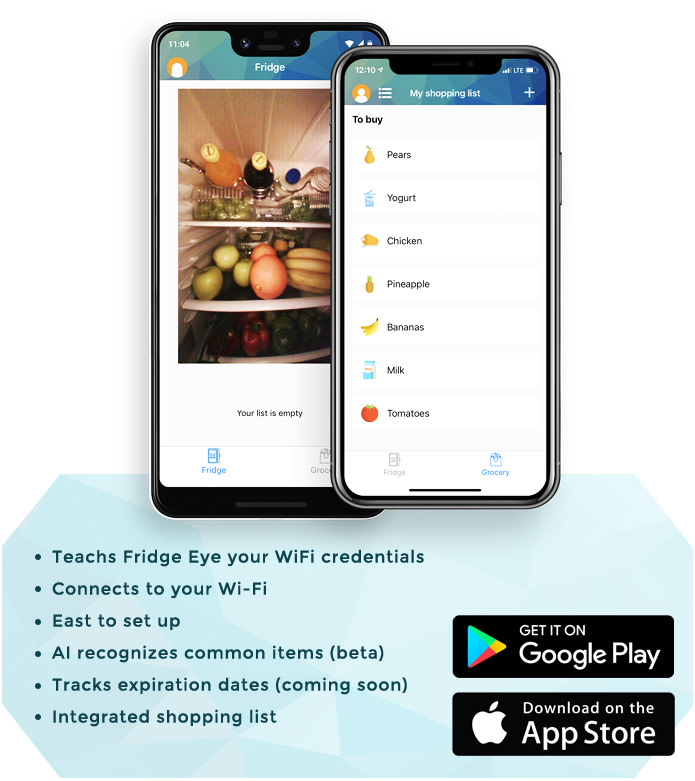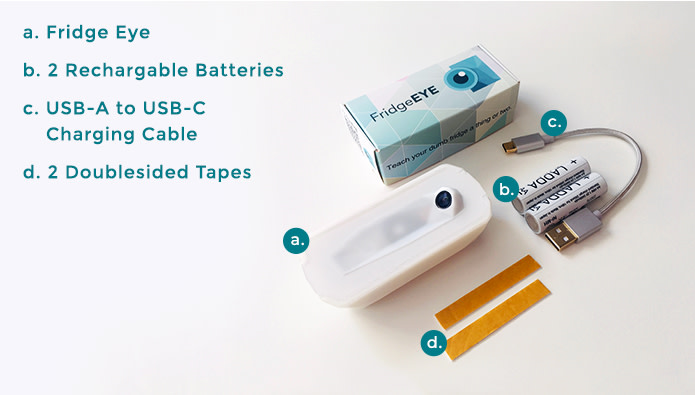 brezzl. GmbH was founded in 2015 in Munich, Germany with the mission to provide products and services that solve customer's problems in a new and smart way. In 2018,  brezzl. launched Cablewings , an innovative cable holder for chargers. We brought it to market and have shipped it all over the world. We received two design awards — the prestigious reddot in 2018, the German Design Award in 2019 and an Innovation Award from a large German media company.
Another success hallmark is the development and production of Fridge Eye which we're officially launching on Indiegogo.  With a high caliber and seasoned team,  we bring Fridge Eye to the world as an intelligent solution for the world's food waste problem.  
We can all make a difference in affecting change and it starts with you.  With your support and pledge, your help will allow us to deliver Fridge Eye as soon as possible. 
We believe in digitization to solve global problems and to deliver the best value for our clients.  With Fridge Eye, we can prove that technology can make us rethink and change our habits in the way we shop and store our food.  We can be smart about it, prevent waste, save time, money and our planet. 
Thank you for your support.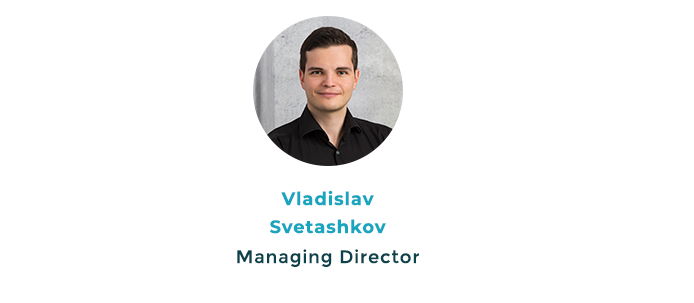 Vladislav is the Managing Director and CEO of brezzl.GmbH and is an expert in combining the latest technologies with user-friendly and minimalistic product design. He was a consultant for NTT DATA, BMW, AUDI, Frog Design, and Allianz and managed large-scale design and implementation projects.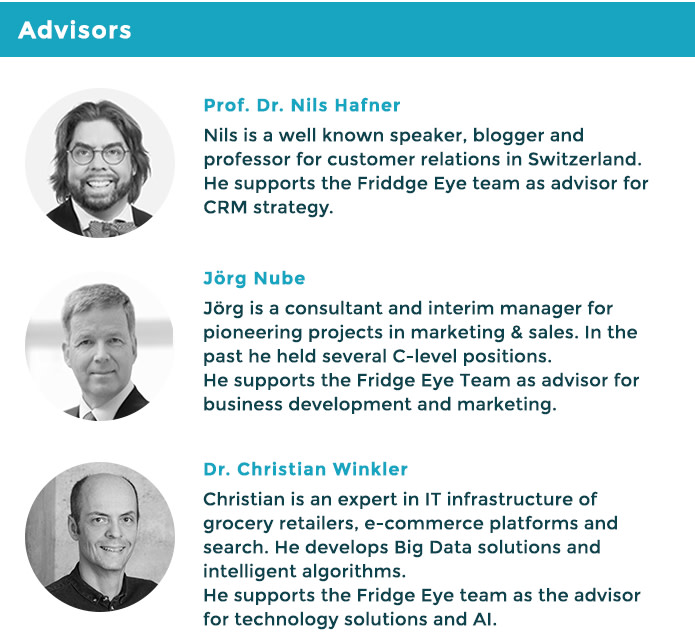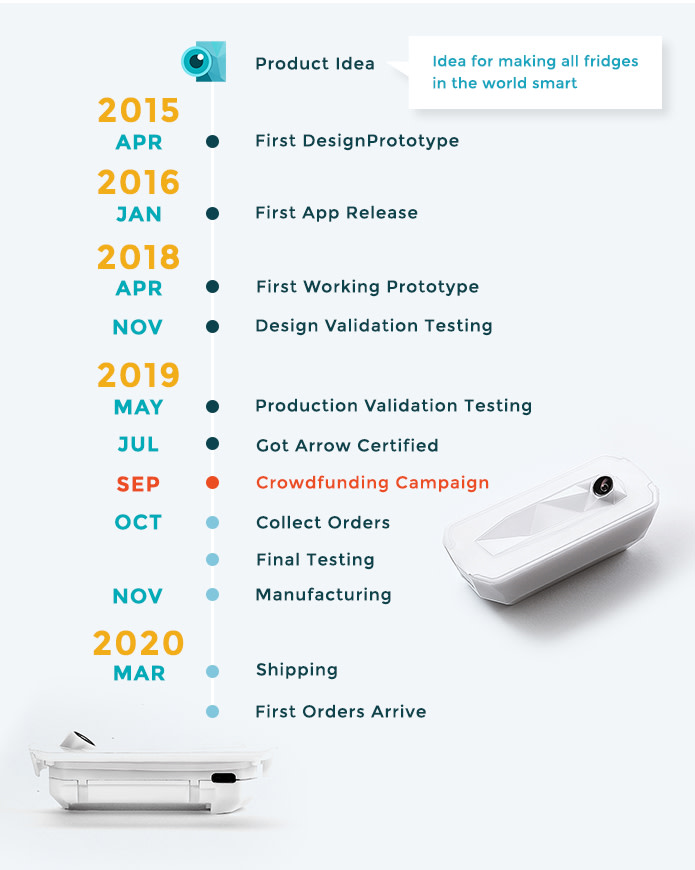 We are able to ship worldwide. VAT and GST not included. Please see reward for details on the shipping cost that applies to you.

We plan to ship starting in 02/2020. We will keep you up to date on our progress and the expected delivery date of your order. *Actual ship dates may vary. We will keep you notified of your product ship date.

By backing now, you'll get to own one of the very first products off of the line, plus exclusive access to provide valuable feedback that will shape future generations of the product.

Like what you're seeing? Want to help? Just 30 seconds of your time could make the difference in growing the community. Hit one of the buttons below and tag a friend or coworker who needs this!
The more people who know about us, the larger our community will become! And the larger the community, the better we'll be able to make the product!
We can't do this without you.