The Bumper Block | Slide bumper plates on and off the barbell with ease using the Bumper Block.
Summary
Bumper plates are extremely useful when performing heavy lifts.  They are designed to be the same height allowing you to drop them at any point while minimizing noise and damage to the floor.  Unfortunately, this same principle makes adding or removing the plates very difficult. Traditionally,there have only been a handful of solutions; none of which are ideal.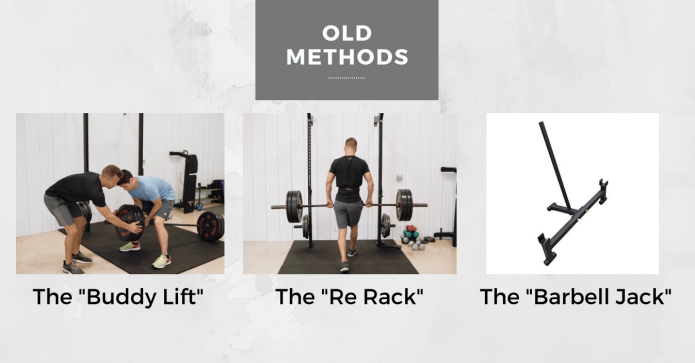 None of these options are convenient.  People don't always have a lifting partner to help, you likely don't want to tire yourself out attempting to re rack the weight, and most gyms don't have a barbell jack.  
NEW SOLUTION
The Bumper Block!  We designed this tool to be so small it can fit on your key chain, yet effective enough to accomplish everything the above methods do.  Simply set the Bumper Block on the floor, roll the first weight onto the block, then freely load or unload the bar with ease.  Whether you go to a fitness center or have your own home gym, the Bumper Block is the ultimate lifting partner!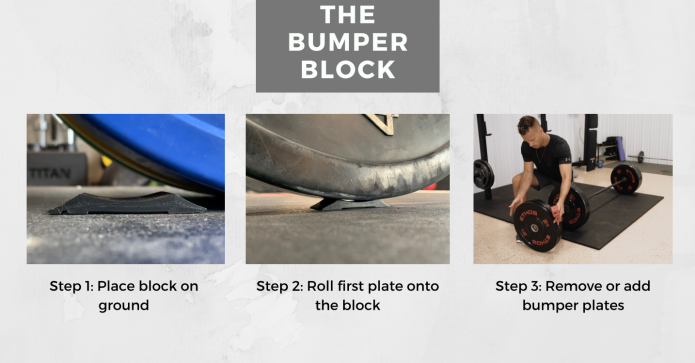 Bumper Block Design 
The Bumper Block was designed to be EFFECTIVE and CONVENIENT.  The effectiveness is worthless if it is not something that is easy to carry around with you.  It is for that reason we incorporated the following design aspects: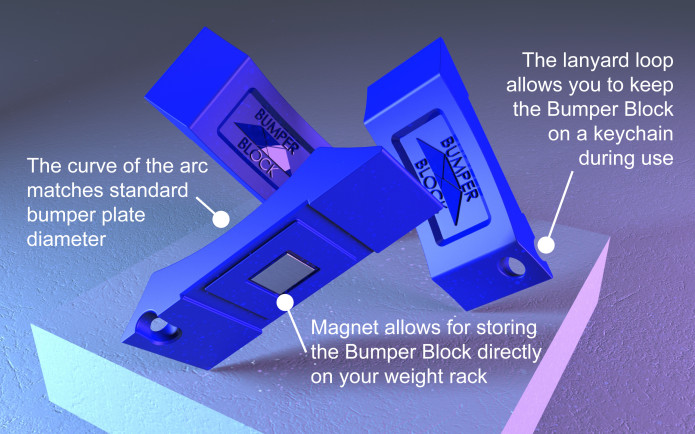 How you can help
Financial support.  Your financial support will help make this product a reality!  We want to offer you some special "perks" to thank you for supporting us. Perks:

Single Bumper Block: $10
Buddy Pack (3 Bumper Blocks): $30
"Founders" Package (2 Bumper Blocks, T-Shirt, Hat): $100
GYM Edition (20 Bumper Blocks): $200 
If this product is NOT something you would be personally interested in, feel free to select the "BACK IT" option at the top of the page.  This allows you to give ANY amount of funds to support us without receiving an actual product.  Whether you give $5 or $50, we REALLY appreciate your support!

Word of mouth.  If you know someone who loves to lift weights, we encourage you to share this web page with them!  A great way to do this is through social media.                                                         
Feedback.  Is this a product you might be interested in?  We want to hear what you think about the Bumper Block!  What do you love and what would you change? We would also love to hear an honest review once you receive your Bumper Block!  (Feel free to email us at [email protected])
The Founders
The Bumper Block is founded by Jordan Flom and Michael Inouye, who have been friends since they were 3 years old!  Jordan is a serial entrepreneur and Michael is a design engineer.  Most importantly, both are lovers of fitness.  Together they make the perfect team for the creation of the Bumper Block!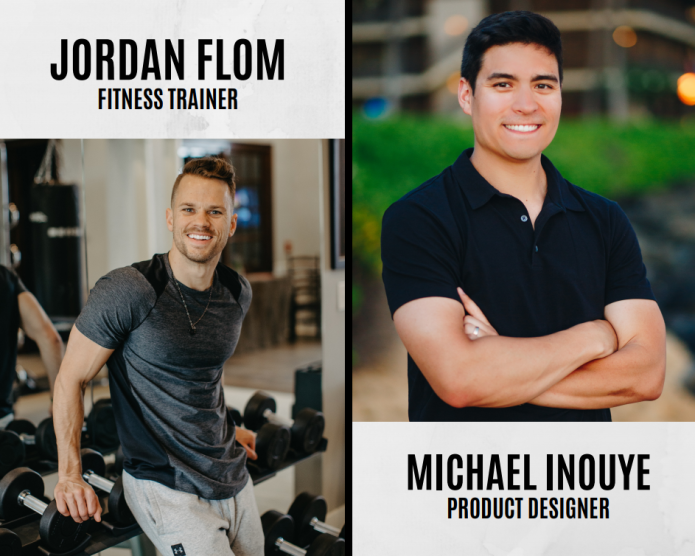 Patent
A provisional patent for the Bumper Block has already been filed.  Application includes details about the shape, use of the product, key chain functionality, and magnet placement.