G7 HAND JAM | A crack glove designed for alpine big wall climbing.


The G7 HAND JAM is a tool designed for alpine big walls. The G7 HAND JAM protects your hands from sharp cracks and allows you to climb to your full potential.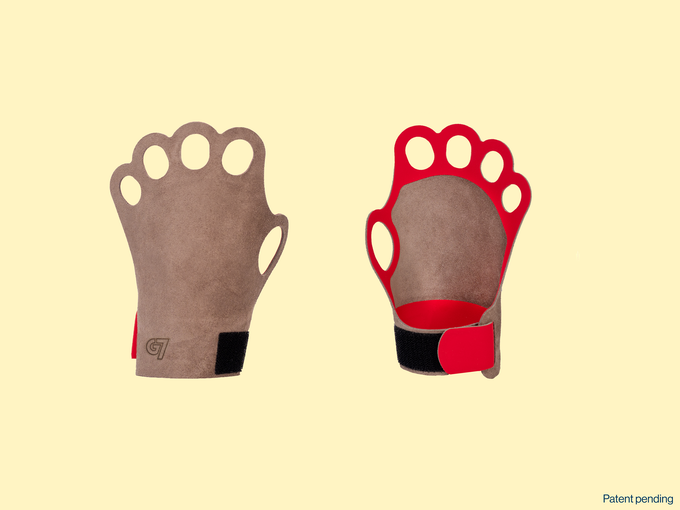 Constructed from a single piece of thin Italian suede, the G7 HAND JAM moulds to your hands forming a perfect fit and provides uncompromised balance between protection, breathability, friction, and warmth.
The G7 HAND JAM is for all day wear, it provides protection when jamming and offwidthing, and is unobtrusive when face climbing or mixing free with aid.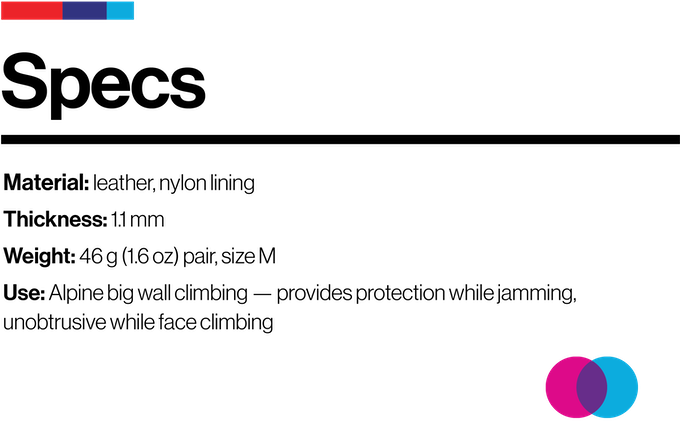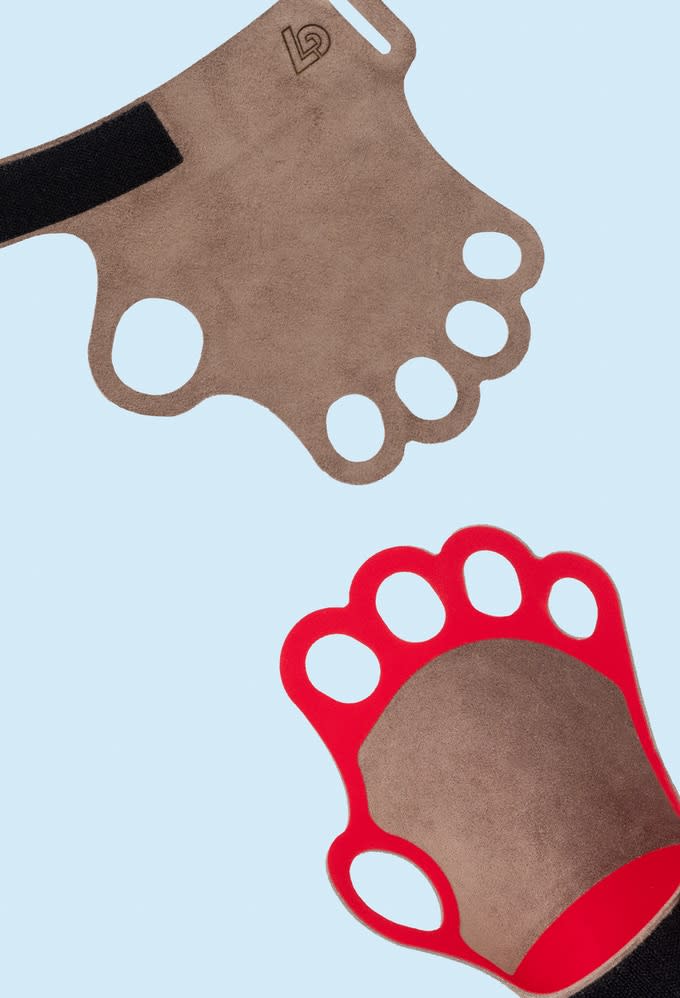 A day of alpine climbing is long and likely involves both crack and face climbing. The G7 HAND JAM is patterned to be fitted on your hand when jamming yet relaxed when face climbing and at belays – staying comfortable at all times so you can keep them on all day.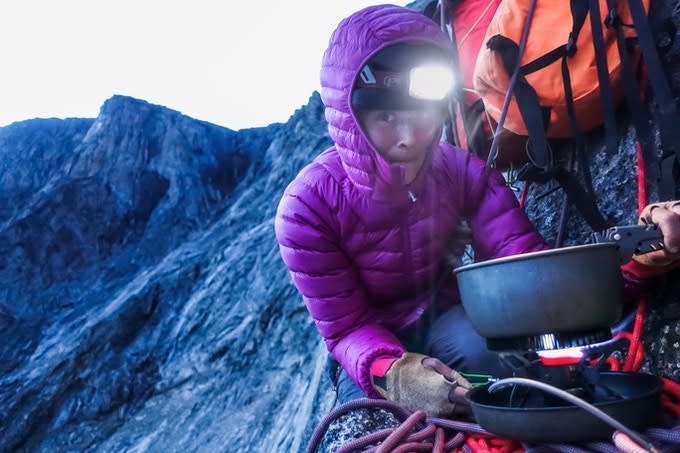 By forgoing rubber, the G7 HAND JAM is breathable and low-profile, keeping thin hands — thin hands.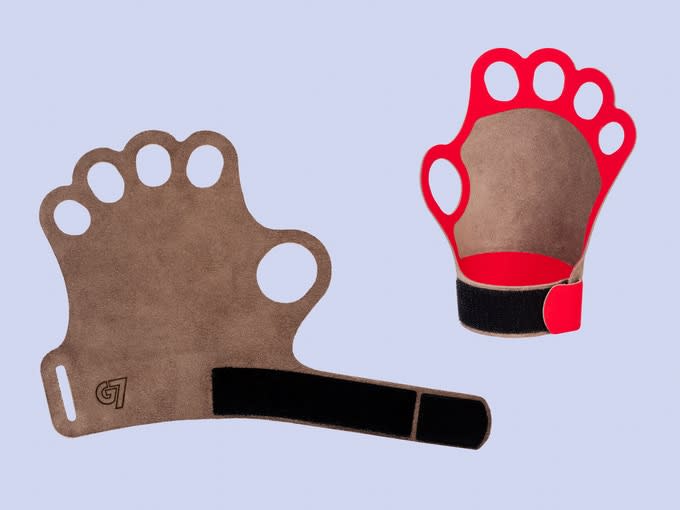 Made from a single piece of leather, the suede strikes the ideal balance between breathability and warmth. Allowing the G7 HAND JAM to work on cold alpine climbs through hot days in the Creek.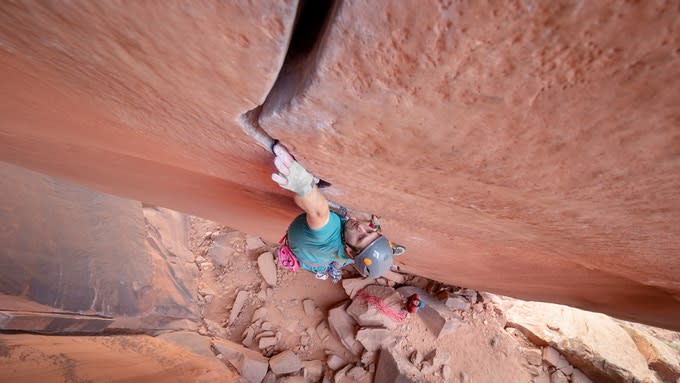 The wide strap sits comfortably below the crease on your wrist — allowing movement, distributing the load, and providing protection for deeper jams.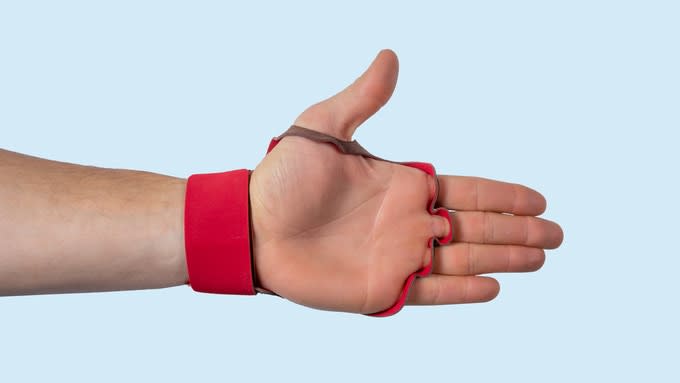 The hook and loop closure makes the G7 HAND JAM quick and easy to put on and adjust.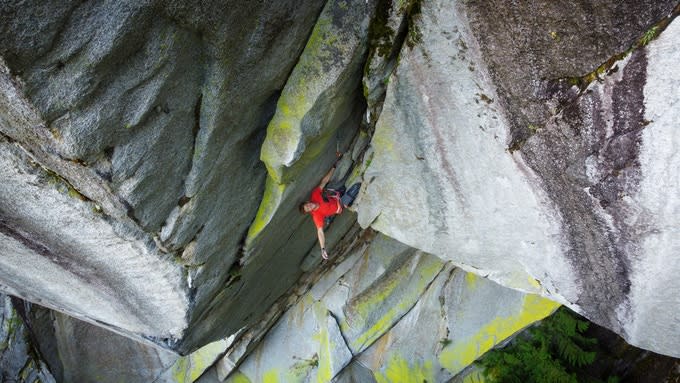 We selected a high-grade Italian suede, similar to that used on the best climbing shoes. It is durable and comfortable.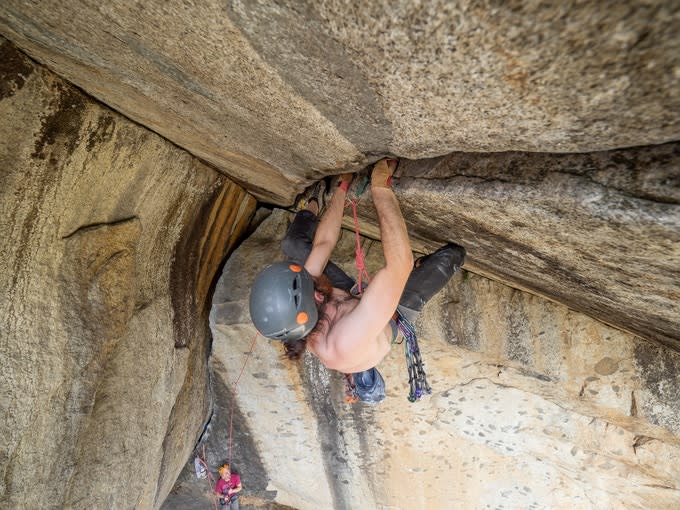 The perimeter of the G7 HAND JAM is reinforced with a high strength laminate to ensure that the wrist strap and finger holes do not fail.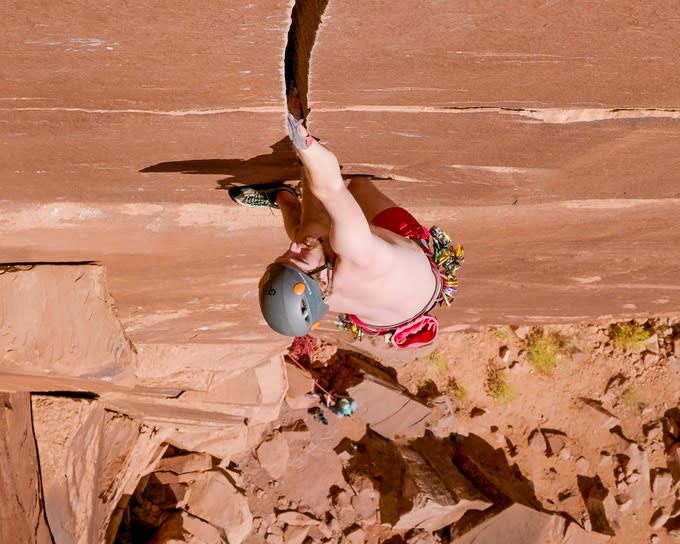 Like a pair of climbing shoes, the leather will stretch and mould to your hand — becoming uniquely yours.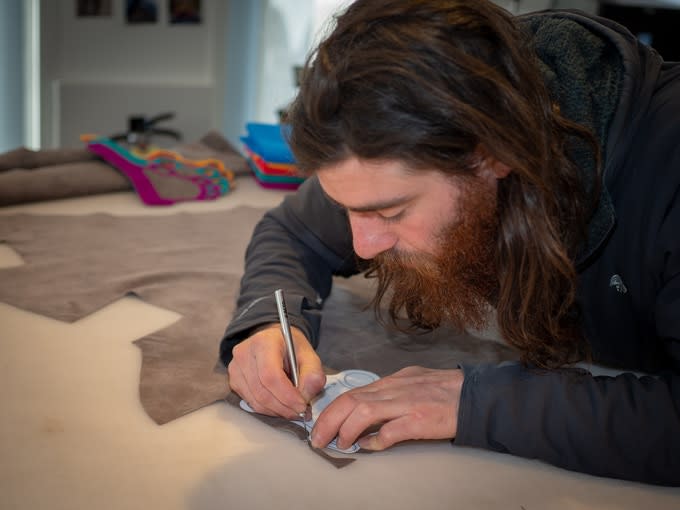 The leather is durable and provides protection from abrasion while remaining thin so you can feel your jams. It has the perfect amount of friction — most comparable to tape.

2 year, no questions asked warranty.
G7 HAND JAMs are really durable. They are not indestructible.
What does this mean? We are confident in our products, so we stand behind The G7 HAND JAM with this simple promise. We will repair or replace your G7 HAND JAMs. No questions asked, no fine print, no BS.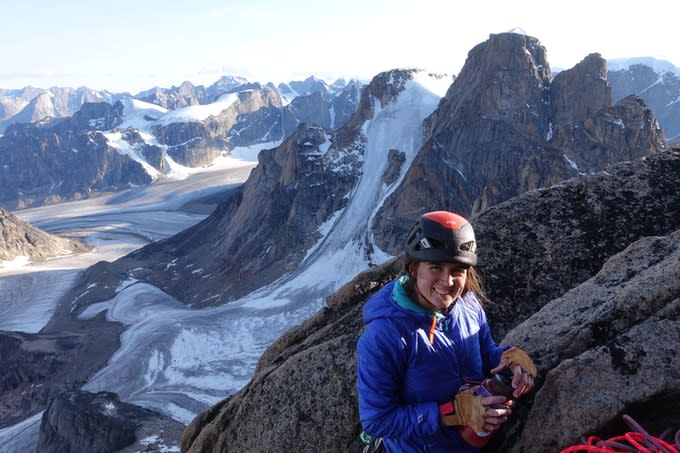 How does this work?
Regardless, if your G7 HAND JAMs get damaged or worn out, we have your back. As a Indiegogo backer and one of our first customers we extend this commitment to form a lasting partnership with you. Please do your best to take care of your G7 HAND JAMs This will help us succeed and sustain our business for years to come.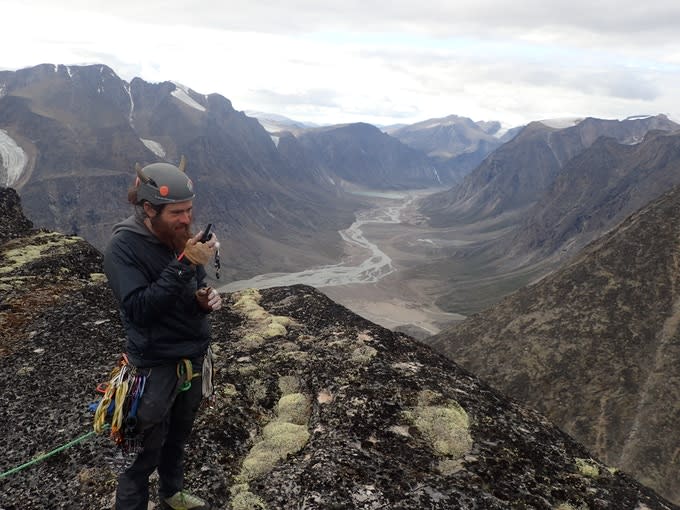 We answer no matter where we are!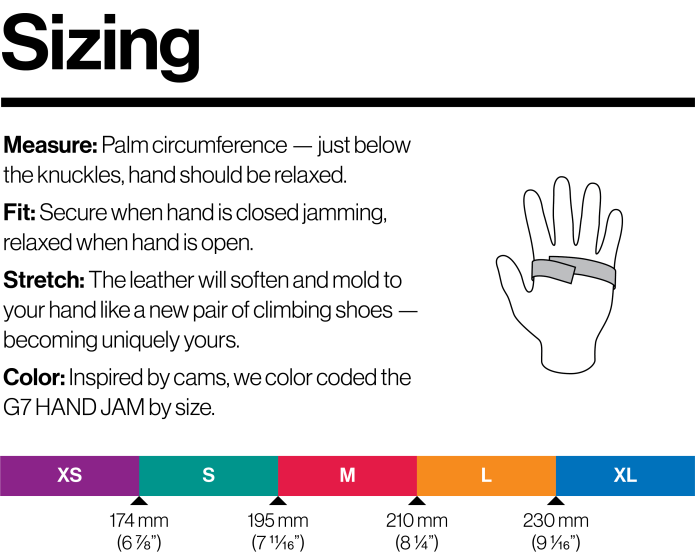 The G7 HAND JAM is available in 5 sizes, each in its own unique colour.
An instruction video with details on hand measurement will be available when it is time to pick your size.

The retail package includes a display case that can be placed on a flat surface or hung on slatwall.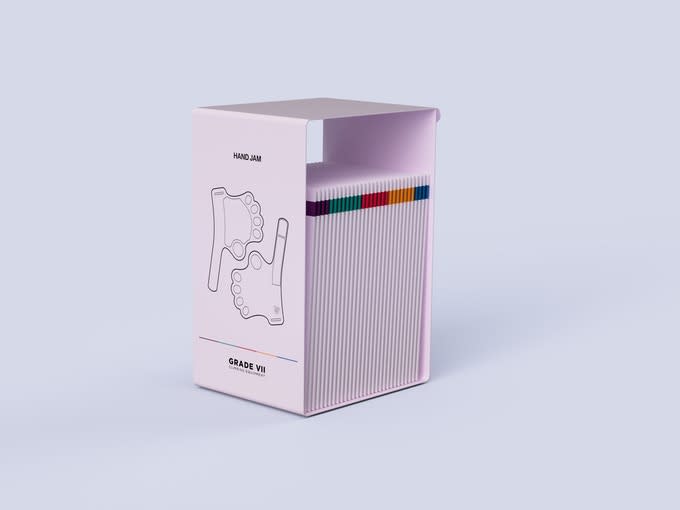 The display includes a sizing kit (a custom tape measure and 1x each size) to assist customers in choosing the correct size. We will work with all retailers to ensure their staff receives the training on the product and how to size a customer.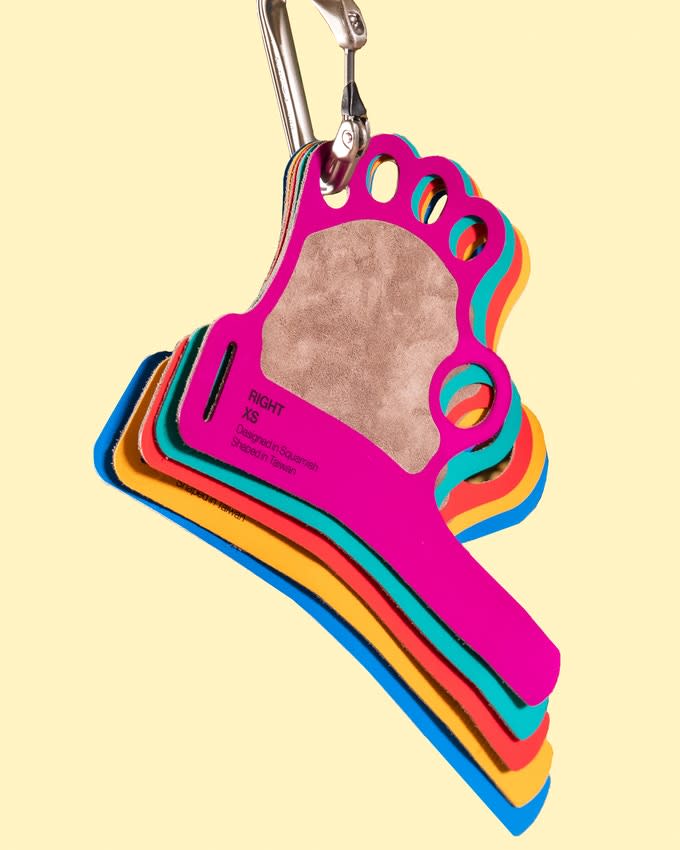 As a retailer,  you will have an opportunity to customize the size split in your order before it ships.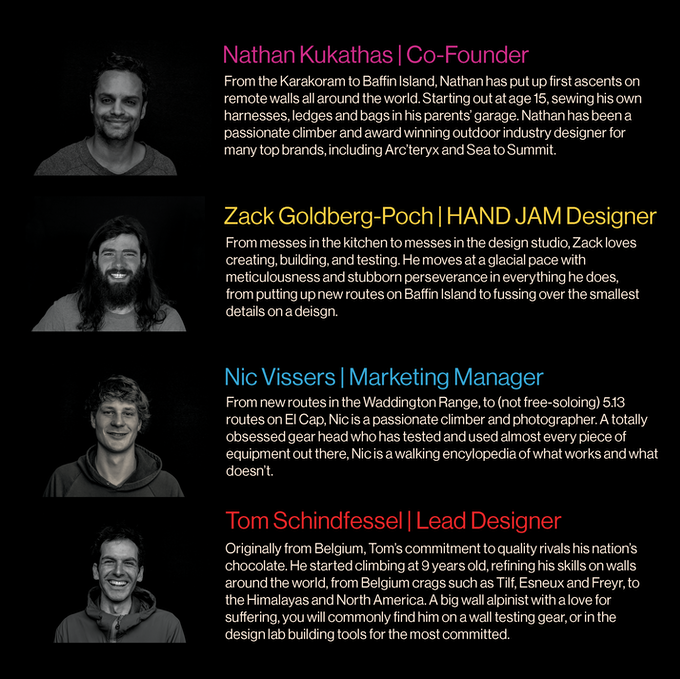 MANUFACTURED IN-HOUSE
To design and manufacture at our demanding standards, we built our design studio in Squamish BC, surrounded by the mountains, and built our factory in Taichung, Taiwan, centrally located to leading textiles and machine technology. By investing in our own production facility we are able to develop and construct materials in new ways that result in the most high performance, long lasting products.
At our factory ShapeIt Corp. Taiwan, we manufacture for our brands Grade VII Equipment and Cardamon along with serving a number of customers in the outdoor industry, marine, aerospace, fashion, sports, and industrial markets.
To work with our production team please email us.