Get BOXWOOD BISCUIT CO. rolling! | Help us generate some BIG BISCUIT ENERGY – and move Boxwood Biscuit Co. to our new home!
Boxwood Biscuit Co. is our concept for kick-ass, made from scratch biscuits, breakfast, and fried chicken, and we can't wait to bring it to our new home in the Short North!
Who are we? Well, we are Tyler Minnis (of Angry Bear Kitchen and The Market IV fame) , as well as  Luke Pierce and Annie Williams Pierce (owners of Law Bird Bar): restaurant industry lifers who came together to launch Boxwood as a pop up when COVID shut us all down.
We operated as a weekend pop up, out of the kitchen at Law Bird, starting in August of 2020, always with one eye on the future, constantly scouring for the perfect place to call our own, and we've found it. A second generation restaurant space that just needs a little personality and some special biscuit and fried chicken-making equipment! And that's where YOU come in…
Our Ask
So here's the deal: we're looking to raise a minimum of $40,000. We KNOW that's a lot, but like we said in our video, banks are not lining up to give loans to restaurants right now. 
This money is our start up capital. And while we don't need to buy things like tables and chairs (those come with the space!), we DO need to purchase some special equipment, plus initial inventory and stock, and payroll.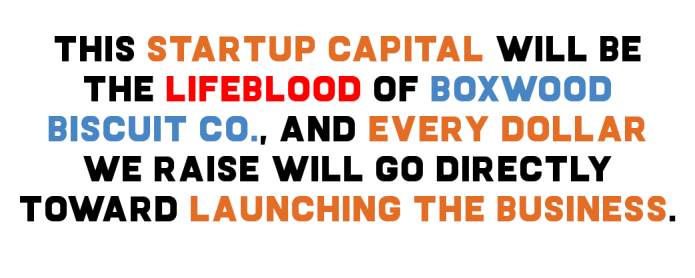 It will allow us to get up and running, and get back to serving our delicious foods, this time, in a space of our own. We've found our location and signed a lease. We're all in on this and we hope you'll join us!
The Perks!
So what's in it for you? Well, aside from us opening and slinging fantastically tasty food for you to eat, some pretty great stuff!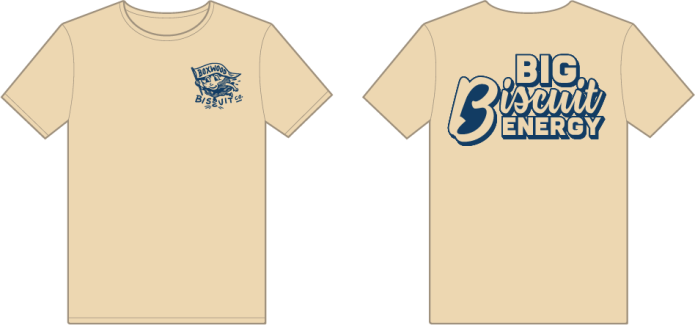 The perks for our campaign range from simply pre-buying your first meal, to some pretty dope swag,  like a year's supply of our oh-so addicting House Cold Brew, designing one of our monthly feature sandwiches, a catered or in house biscuit party, or an exclusive, all out banger of a private event run by the three of us and limited only by your imagination. Check out our PERKS page for all the details!
The Reason
Opening up within our new space means Boxwood gets to stick around! While we operated as a successful pop up inside Law Bird throughout the latter half of 2020, we were never going to be able to stay there long term, especially as Law Bird gets back to being Law Bird! 
But we cannot talk about opening up a new business without acknowledging the current state of our industry: The Independent Restaurant Coalition estimates that on the LOW END 33% of independent restaurants will permanently close due to effects of COVID and that 1 out of every 5 unemployed persons in America is a restaurant worker.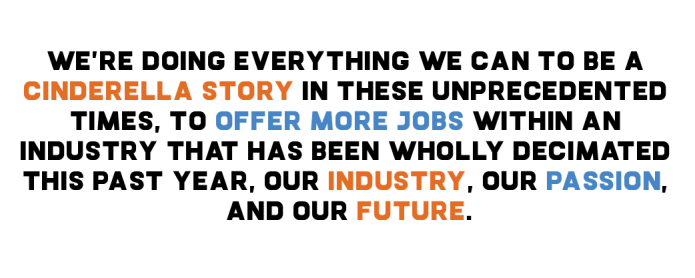 With your help, we can keep making things happen. We can continue to work, and serve, and grow. And become a bigger and better team on the other side of one of the darkest times in our industry.
Owning and operating a restaurant is HARD, even in "normal" times – luckily, we have a lot of experience between the three of us. Plus, Boxwood Biscuit Co. was born during the pandemic. It has already sustained operations relying heavily on carry-out and delivery, and is a model built to maneuver potential hurdles to standard operating procedures. We're confident in our ability to execute Boxwood Biscuit Co. on this larger scale (compared to the weekend pop up) with an expanded menu spanning breakfast, lunch, and dinner, throughout the week.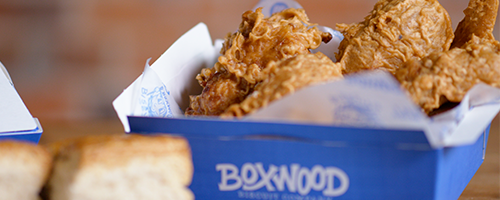 A Helping Hand
Trust us, we know times are weird. We also know that many, if not ALL of us, will be recovering from the impacts of 2020 for quite a while. If you're not able to contribute, THAT'S OK! What we'd love for you to do is SHARE! Share our posts, our campaign, and help spread the word about our fresh and flaky biscuits. We promise there will be one million air-fives waiting for you in return.
Food, and more importantly service is not just our shared passion, but also our love language. When we celebrate, commiserate, comfort, or care for one another, food is our vehicle. And through Boxwood, we want to be able to serve and care for each and every person who walks through our door. There is such comfort to be found in the perfect execution of the new yet familiar, the hearty and heartfelt. We're not reinventing the wheel here, we're just doing what we love, and we couldn't be more excited to share it.
With many thanks, and unending gratitude,