GET MAC'D | A build-your-own mac & cheese concept that reflects your cravings. Dream it and we'll mix it.
Hello supporters! 
MAC'D is a fast-casual build-your-own mac & cheese concept that empowers you to get creative. We believe that mac is a magical cure-all to bad days and hangovers alike, and that "why not?" is always more fun than "why?" With us, you'll be encouraged to play with your food: it's your mac, your rules.
We're two guys with big cheesy dreams, and we've spent the past six months serving piping hot mac at pop-ups around the Bay Area. Having established our concept as well as a loyal following of budding cheese artists, we're now making the big move to our own storefront in the heart of the San Francisco Marina District! THE CONCEPT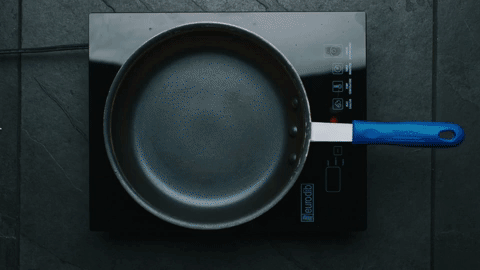 At MAC'D, you're the boss. Start by selecting a cheese sauce from our list of unique, bechamel-based sauces made in-house. Choose your favorite pasta, then go crazy on the mix-ins – the sky's the limit. Finally, top it off with some toasted breadcrumbs or your favorite sauce drizzle.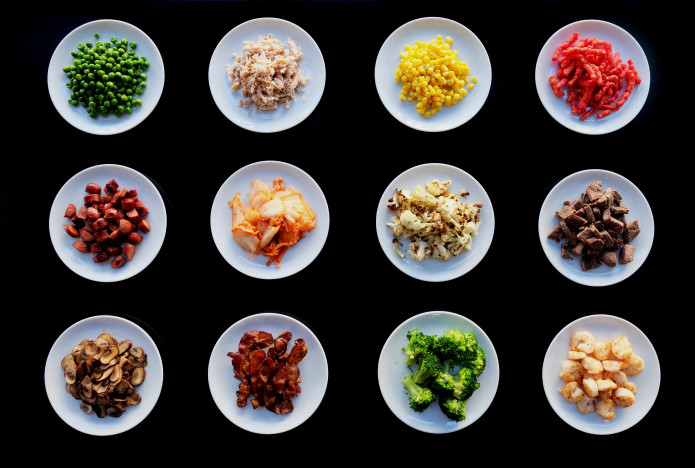 Can't decide? We'll have a list of tried and true combos that our regulars swear by. If you're lactose-intolerant or going carb-free for festival season, we've got something for you too: our vegan cheese sauce on a roasted cauliflower base means you can get MAC'D, guilt free.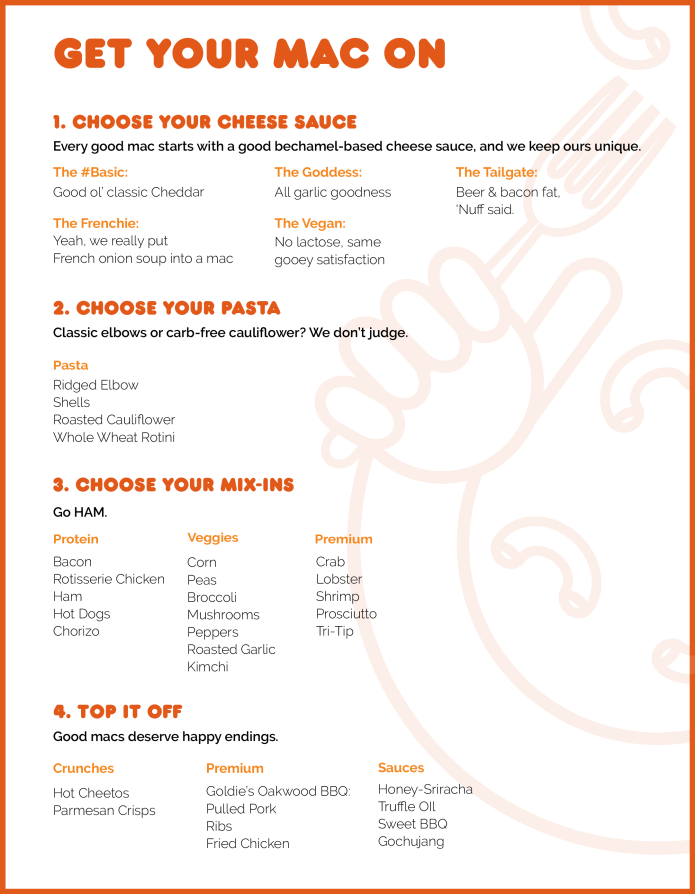 Our menu will be evolving, constantly, to reflect your tastes and cravings. We'll push ourselves to stay playful and creative in the test kitchen by whipping up new cheese sauces and mix-ins every month. We're even planning on partnering with other local restaurants to feature their grub on our menu.
Our hope is to create a community space that invites our customers to get creative with us. Dreamed up an awesome mix-in that we don't have? Pitch it to us, and it may very well end up on our ever-changing board of customizable options. 
Oh, and our DIY single-serving mac isn't all we're going to have on the menu…but we'll keep the rest a secret for now. Trust us – it'll be good. 😉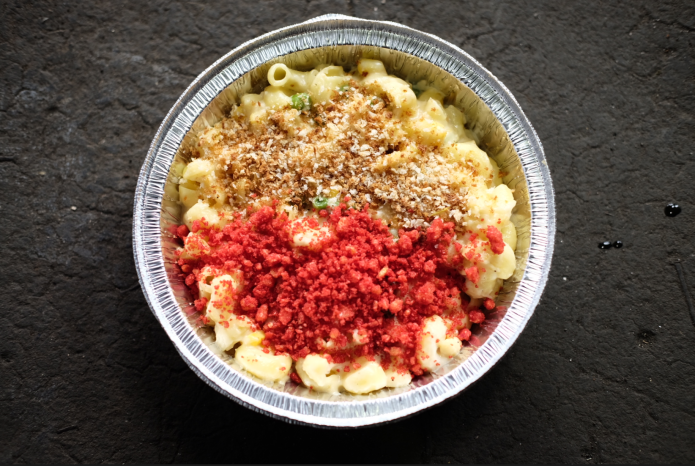 OUR STORY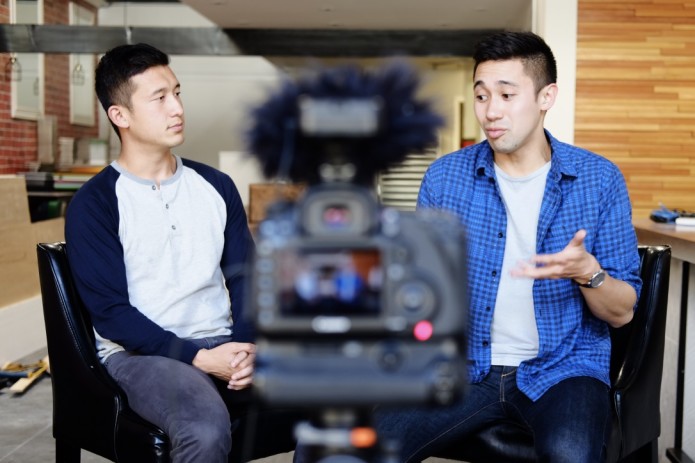 We're Chen-Chen Huo and Jason Brown, two Bay Area natives who both have our hearts firmly rooted in San Francisco. We share a knack for business, thanks to our many combined years of consulting and corporate experience. Chen-Chen's the entrepreneur and Jason's the foodie – together, we're finally taking the leap to chase our dream of opening a restaurant.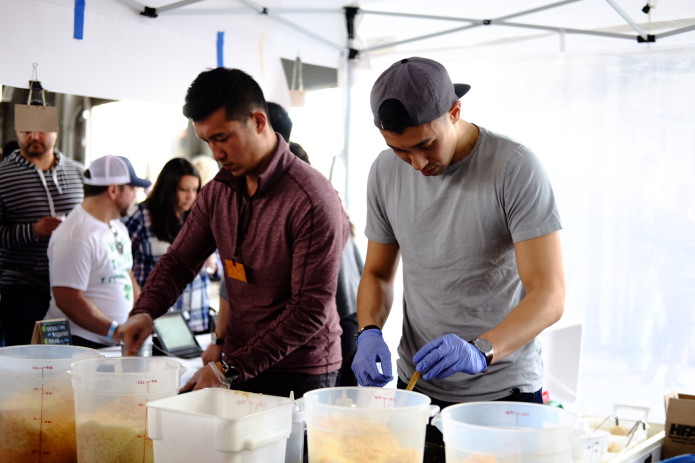 Some of you may have already met us at one of our Bay Area pop-ups, where we've been serving our custom mac & cheese under our previous name, Mix & Mac. Over the past five months, we've worked with local breweries, cafes, co-working spaces, festivals, and catering gigs to bring our mac to hungry folks looking for their comfort food fix. Along the way, we've met some awesome people, developed a small (but mighty) following, received constructive feedback from customers, and of course discovered our mac goes great with a cold beer (or a few). 
The hustle has been exhilarating and rewarding. However, at every pop-up we've been met with questions like, "Where are you guys?" or "When are you opening up?" With your help, we're finally breaking ground on a brick-and-mortar where you can get your mac & cheese fix whenever you want, however you want.
THE RESTAURANT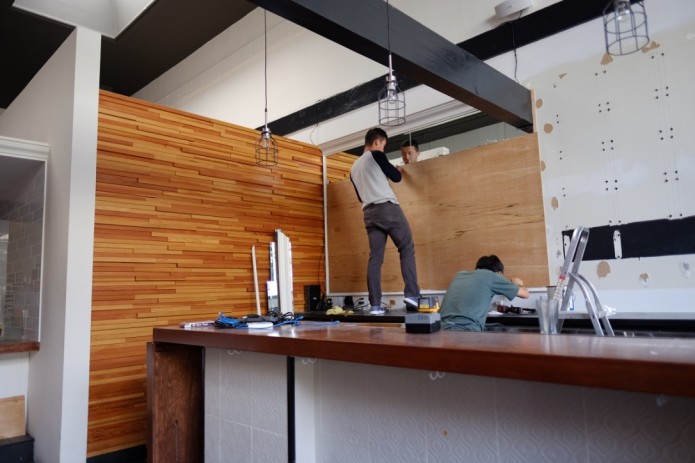 We just signed a lease at 3347 Fillmore St. by Chestnut and Fillmore in the Marina District. This huge step has us both incredibly excited: we're looking forward to bringing mac & cheese to the San Francisco community we both deeply love.
Our location is in a sweet spot of established bars, and restaurants, and the building itself is a beautiful space that we're quickly making our own. We're excited to bring our energy into the neighborhood, with good beers, music, and even a full-screen projector for big games and special events. We'll know we've succeeded once we've created a fun and welcoming gathering space for all.
…and we're going to be open until 2am on Friday and Saturday nights so you can end (or start) your evening with us. Nothing tops off the night like a hot bowl of mac & cheese, made your way.