Get your daily B.S. | Fresh, made to order Breakfast Sandwiches!
Quality food at affordable prices.
Pay it Forward Perks
Greetings All!
My name is Kevin Feustel. I'd like to do something good for others that I'm really good at.
I think most of you would agree that there are plenty of events during a typical day that can be classified as total B.S. 
I can offer a chance to control the most important decision of the day. A quality Breakfast Sandwich. I believe the one thing that everyone can agree on, is good food can conquer all!
My Eco-friendly food truck will offer the classic breakfast sandwich at an affordable price. I believe I can make a difference in peoples daily lives by offering a hardier alternative to cheaper, unhealthy, food options. Everyone deserves a decent meal. With that in mind, I will donate a portion of my weekly profits to NoKidHungry the entire time I'm in business.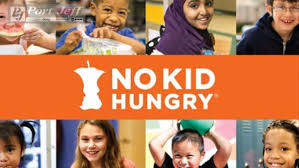 I know there are a lot of tremendously worthwhile causes and others more deserving who need assistance during this difficult time. If you're able to drop a few pennies towards our goal, please know that I have pledged to donate that same amount to your chosen charity within the first year his food truck is in business. Please See Perks.
I also intend to support local businesses and obtain produce locally. 
The truck will be 100% electric. 
100% biodegradable packaging and products  
What We Need & What You Get
My total goal of $15,000 will go towards obtaining:
Electric Food Truck
Specific Kitchen Equipment (Flat top Grill, Refrigerators, Oven…)
Opening Supplies 
Certificates and Licenses 
Insurances    
Perks and Gifts:
Discount Cards
Coffee Mugs
Free Meals
Catered Events
Opening Party Celebration
Many More!!!
All funds will go towards this project even if my entire goal is not met. I can start with my Licenses and certificates in the mean time.  I will continue to have fundraisers and other events to reach my goals.    
Other Ways You Can Help
Please take a moment to help spread awareness about my campaign!
Share on Social Media.
Like my Facebook page/ 
use the Indiegogo share tools!
Thank You for your time and consideration.
Live,Laugh,Love.
Kevin Feustel