Global Tea Exchange: Himalayan Tea with Impact | Direct-sourced teas that create a cultural exchange program between the Himalayas and the US.
The Himalayas are being drained of their youth as mountain millennials flock to the cities. We're using tea to build a cultural exchange program that attracts the next generation.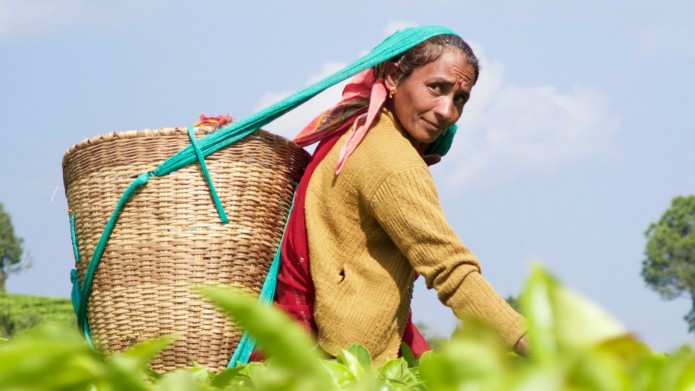 The best teas are grown high in the mountains and harvested by people like Muni Devi pictured here. These teas fetch enormous prices in international markets like Shanghai and New York. However, Himalayan tea communities lack access to those markets. As a result, the next generation is abandoning tea gardens and heading to the cities in search of higher paying jobs.
The Global Tea Exchange is our effort to change that. By providing both monetary and cultural incentives to live in the mountains, we're working with our Indian and Nepali partners to build a vibrant future for tea.
First, we're introducing a new line of teas direct from remote Himalayan communities. We pay our partners 4-5 times industry rates and feature their stories on our packaging.
Second, we're using the profits to create a  2-way cultural exchange program between the US and the Himalayas so mountain communities are connected to the outside world.

We choose our suppliers based on two criteria: outstanding quality and progressive practices. These four rare organic teas come from two innovative pioneers:
Kumaon's Birkbeck family: When the British first smuggled tea plants out of China, several of their initial gardens were in Kumaon. These gardens were soon abandoned and the tea plant grew wild. In the last 30 years, Kumaon communities have begun reviving tea cultivation with government support. Leading the charge is the Birkbeck family, who has been growing tea for over three generations. Two years ago, we were the first US company to bring their organic teas to market (read more here) and today we remain the only  direct importer of Kumaon teas.
Nepal's First Co-op:  In the shadows of Everest, the Tinjure Cooperative is Nepal's first cooperatively owned factory. Initially, local villagers banded together and sold their harvested green leaf collectively to a nearby factory. In 2013 they raised the money to establish their own processing facility to produce finished tea. This enabled them to earn 40 times more than selling the same harvested green leaf to private factories. Their rich, heavy black teas have gained popularity in recent years, making them difficult to find.
Meet Desmond Birkbeck, who we met two years ago. We've been working with him since to bring Kumaon teas to the US:
TWO-WAY CULTURAL EXCHANGE
With the proceeds raised by this campaign, we're launching a two-way cultural exchange program. It will include a Himalayan homestay program for tea producing villages to host foreign guests and international Fellowships for tea producers to visit the US.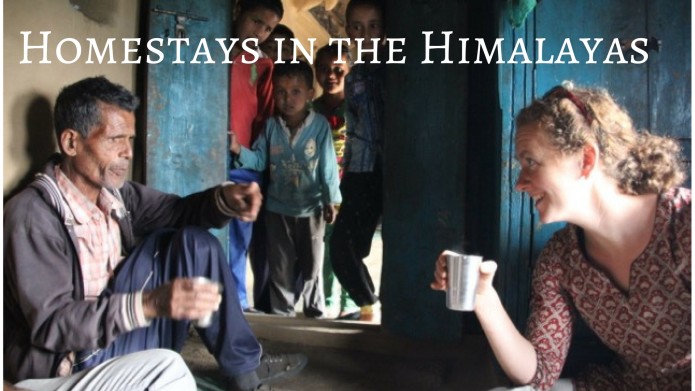 We've partnered with Avani, a Himalayan non-profit, to develop a program for international guests to stay in mountain villages. This will give tea communities ways to interact with the outside world without leaving their homes and provide international guests the opportunity to immerse themselves in Himalayan culture. The first trip across the mountains of India and Nepal will run April 2018.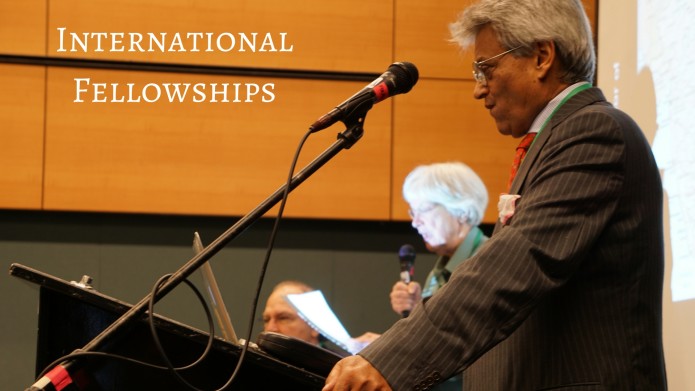 There have been few opportunities for remote tea producers to gain international experience in global markets. Leveraging our position as an American-based business, we're organizing Fellowships that will bring innovative Himalayan producers to the US. We'll select Fellows and  organize professional development trainings, networking events with American industry leaders, and public talks that bring together tea producers and tea drinkers.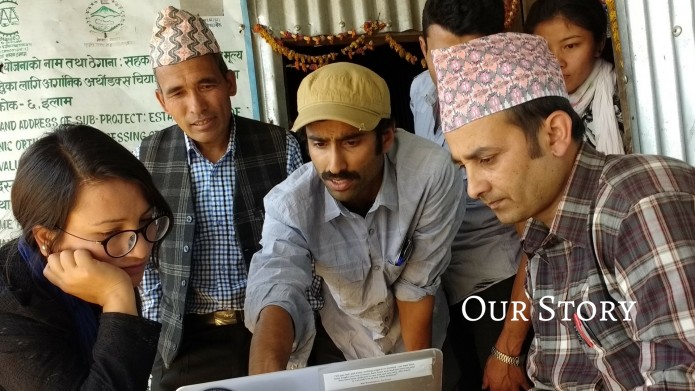 Our company began four years ago when Raj made a promise: if remote Himalayan communities would grow tea, he would set up a company in the US to sell it. Since then, we've been working to bridge the two worlds we love – the beautiful, raw Himalayas and our homes in America.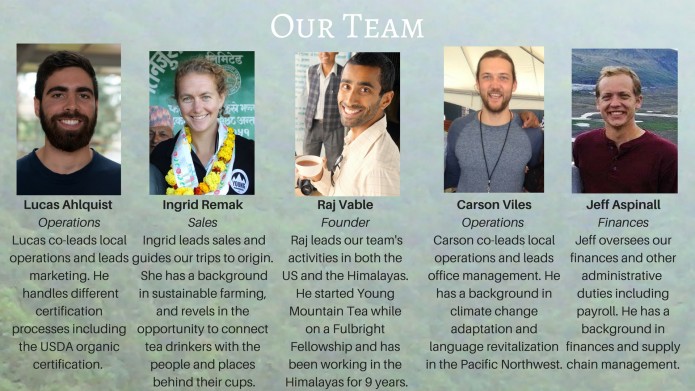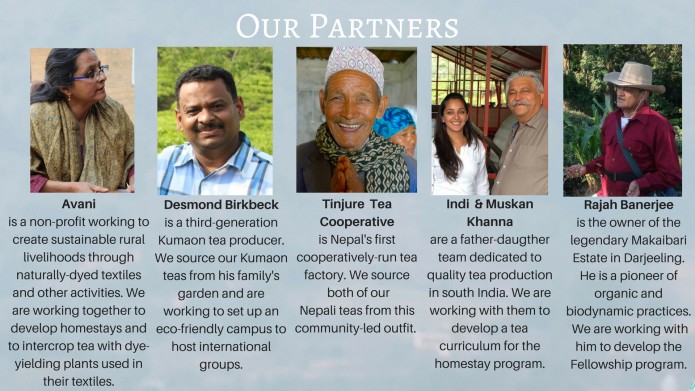 Watch Avani's co-founder Rashmi explain how we're working to intercrop tea with indigo, which is used to make the dye in the blue scarf offered in this campaign: