Good Life Market Delivery | Zero waste grocery foods and goods delivered to your door in reusable bags and containers.
What is it?
Good Life Market Delivery is a sustainable delivery service which offers package free bulk and organic grocery foods and home goods, delivered directly to your door!*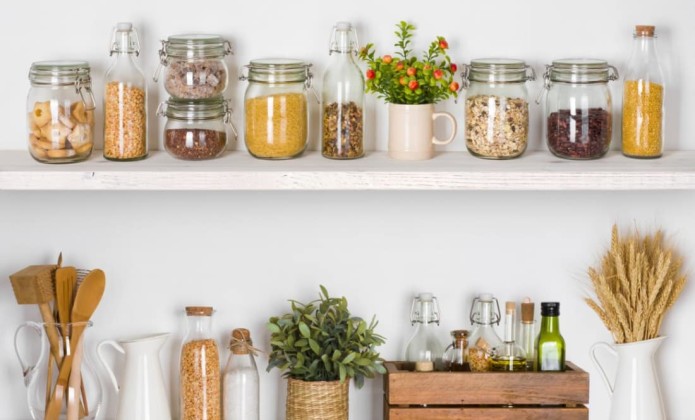 We follow a traditional milkman model where any reusable containers we deliver your goods in, when you are finished with those containers, we will pick those up from your door. We will then sanitize the containers for reuse, and provide a credit back into your account to use for your next delivery! In this uncertain time where health is our utmost concern and we are being asked to practice social distancing, many natural and other local foods stores have either had to shutter their store or if they are open for business, they have closed down their bulk sections.  When things reopen, there is not telling the state of our natural food stores- if they will reopen.  Our online GLM Delivery store team  is taking the utmost precaution in sanitization and safeguards and with our sustainable delivery model, we can deliver to you the same bulk model you have come to love!
To begin with, our online store will offer a selection of home goods- kitchen items, to go ware, laundry and general cleaning products, bath and beauty products, all natural and toxin free as well as in sustainable compostable, or reusable/ refillable containers, along side of selection of natural snacks, dried goods, crackers, nuts and breakfast items- not to mention coffee ( we Portlander's MUST have our local coffee! ).
Good Life Market Delivery website ( currently under construction but feel free to peruse it! https://www.goodlifemarketdelivery.com )  will be the one stop shop for you to order items on your grocery list and get delivery scheduled. It is also the place to schedule your pick up of containers for reuse.
Over 45% of all our waste in America comes from grocery waste – all that individual one-time-use packaging. We endeavor to disrupt that number by providing you with smart swap options of more popular store items for natural, toxin free, longer lasting and ( for the food p[rocuts) better tasting which will have you healthier, saving more $, saving you time of having to go out and shop ( if you can venture out these days) and saving our Earth.
*Our current delivery location is the Portland metro area and will include Portland, Beaverton, Hillsboro, Aloha, Gladstone, Oregon City, Lake Oswego, and West Linn addresses initially.
What We Need & What You Get
Vote for change to healthier and sustainable shopping habits with your dollars and your voice! Help us start a revolution.
We need $12,000 to start the beta test of our delivery model. With these funds, we shall finish the crafting of our online store delivery website and infrastructure, get our delivery drivers hired and trained and begin our beta test phase where we will sell, deliver and pick up for a group of 40 patrons for two months in order to smooth out how we function- and then open to the Portland metro area public! We already have some investors (we are still open to more investors so get in touch if you are interested!) and we the founders of Good Life Market have put in hours and money to establish our structure, solidify our partnerships with great suppliers, start getting stock ordered – all the incredible goods we will offer!- and get organized to deliver this goodness to you, sans the packaging.  With your contributions, Good Life Market Delivery can start the beta test phase this summer and look to a public opening in early Fall 2020!
We have rewards! Of course, everything we are offering for rewards is zero waste – and will be delivered to your door when you make your order through our online store! However, we know that not everyone lives in the Portland area that would like to show support here so we are more than happy to send you your reward if applicable via snail mail- using recycled materials. 
If we don't reach our goal, we are still going to use every cent towards Good Life Market Delivery, which is why we have opted for flexible funding. Every little bit helps and will make a huge impact on helping us make our zero waste dreams of changing our grocery shopping habits come true!
Peek at Some Rewards and Samples of what GLM will offer: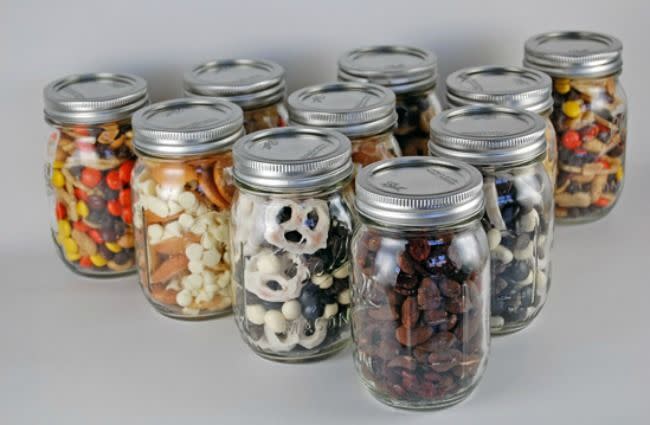 Refillable Mason Jar snacks, pantry items and food staples.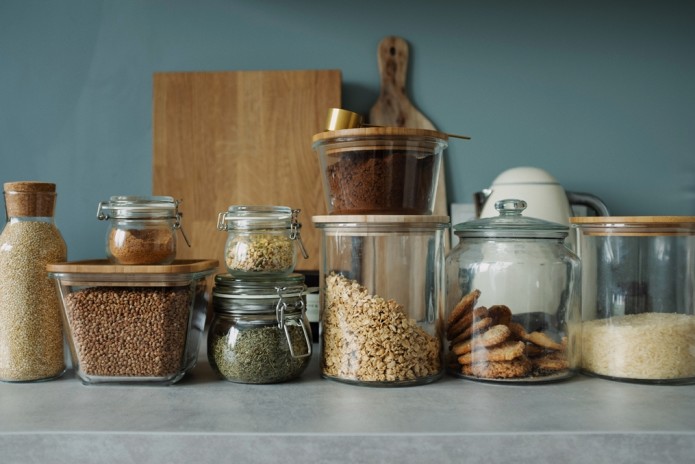 Bathroom zero waste options that are compostable, toxin free and aesthetically beautiful from tooth brushes to scrubs and more.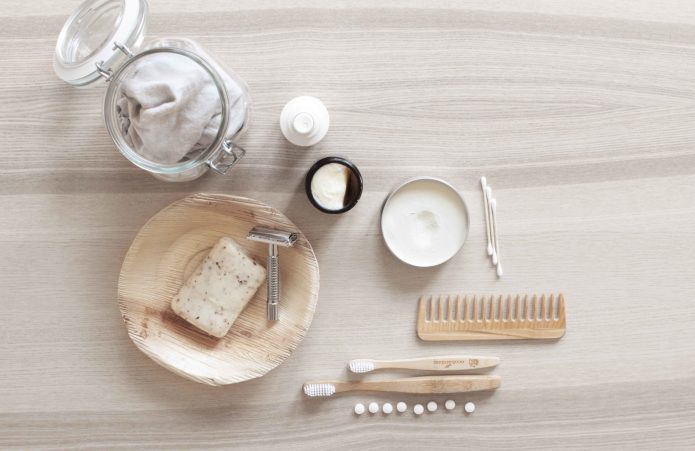 Loofahs- the natural way to clean and exfoliate.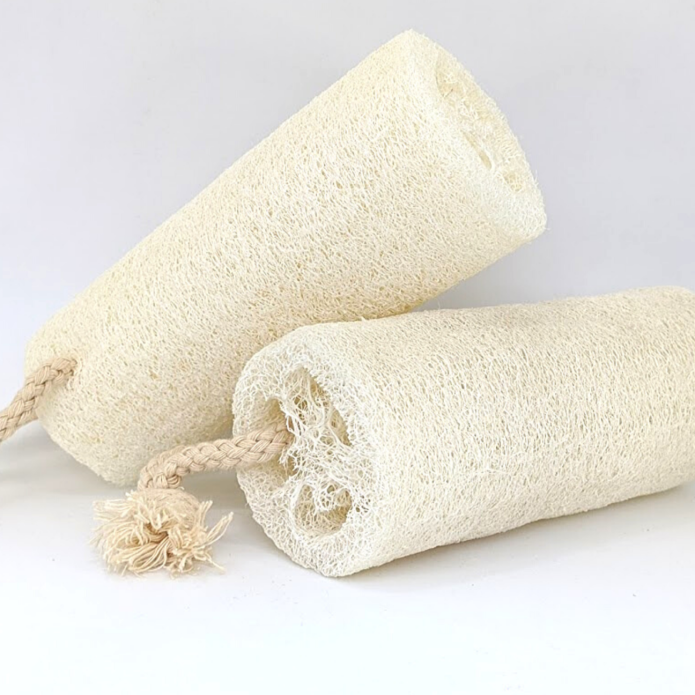 Mason jar coffee accoutrements for the Portland Coffee lover.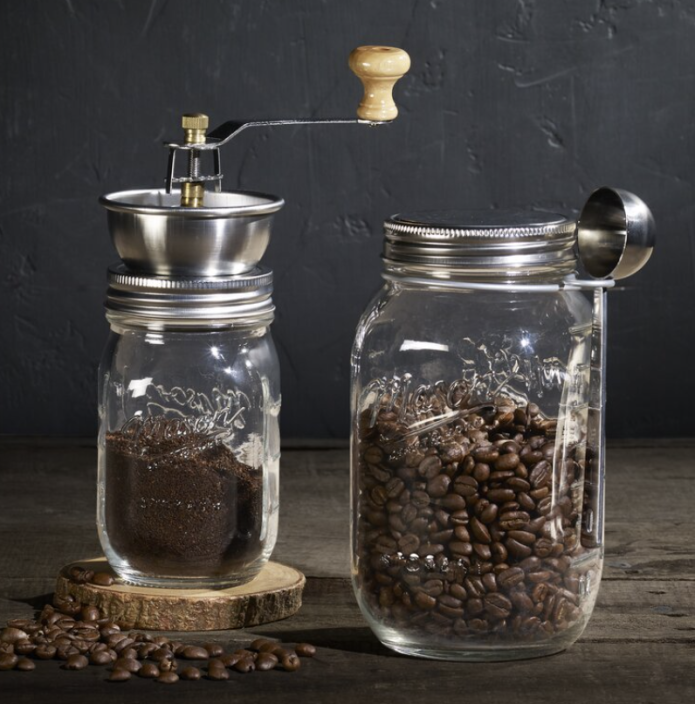 Refillable cleaning products that fit mason jars and your sustainable lifestyle.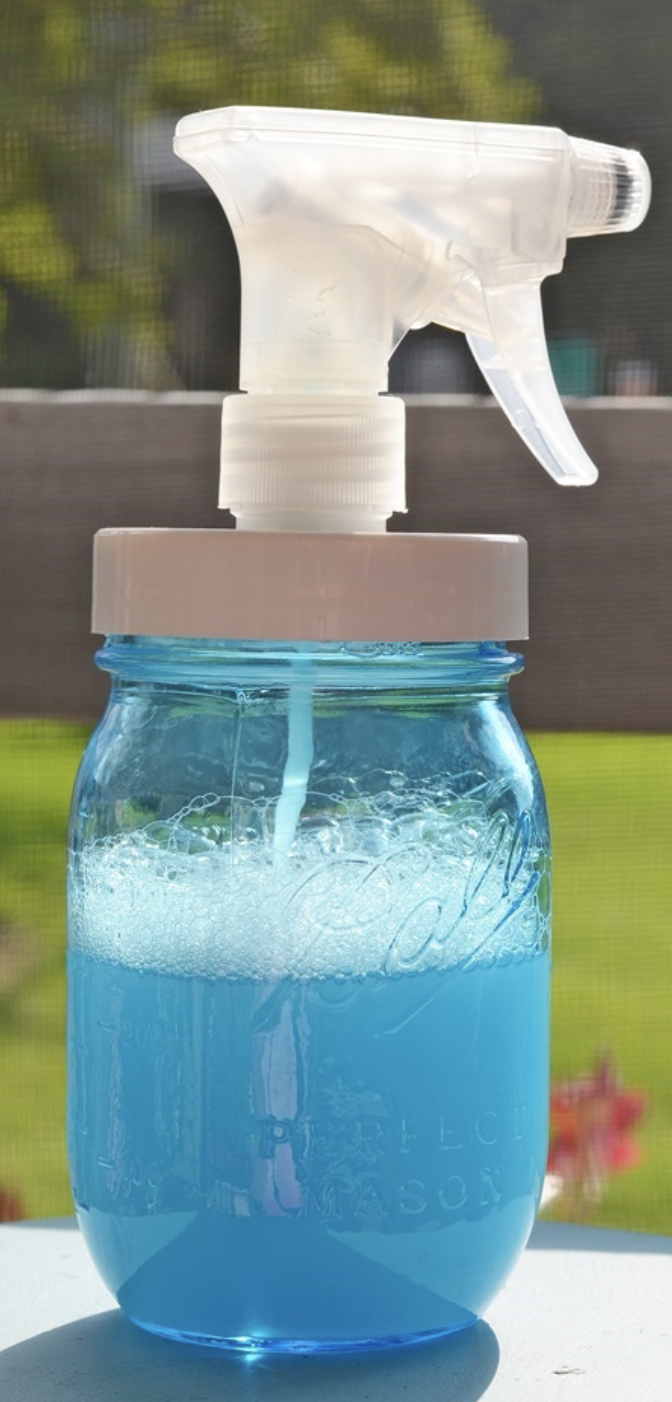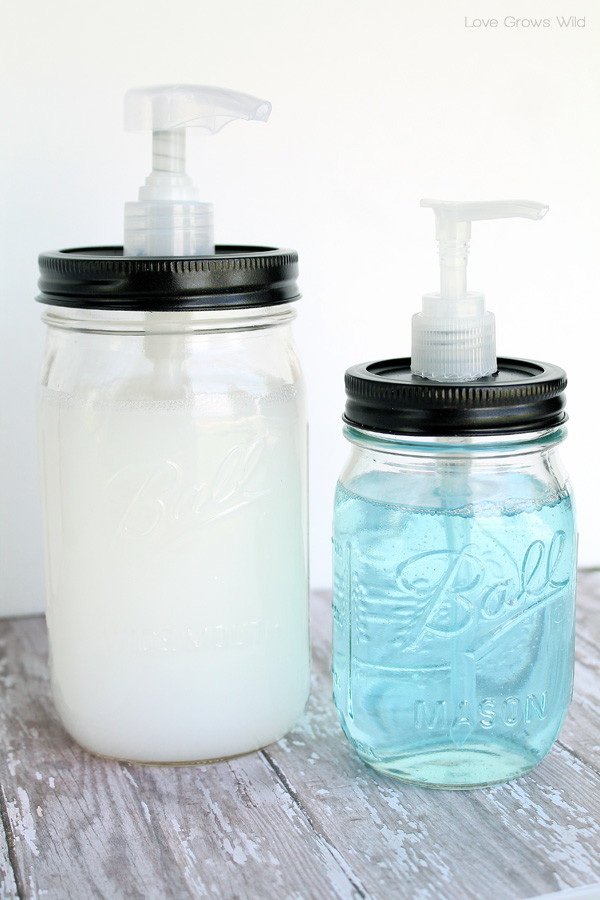 Food To Go ware- stainless steel bento boxes and travel retractable straws.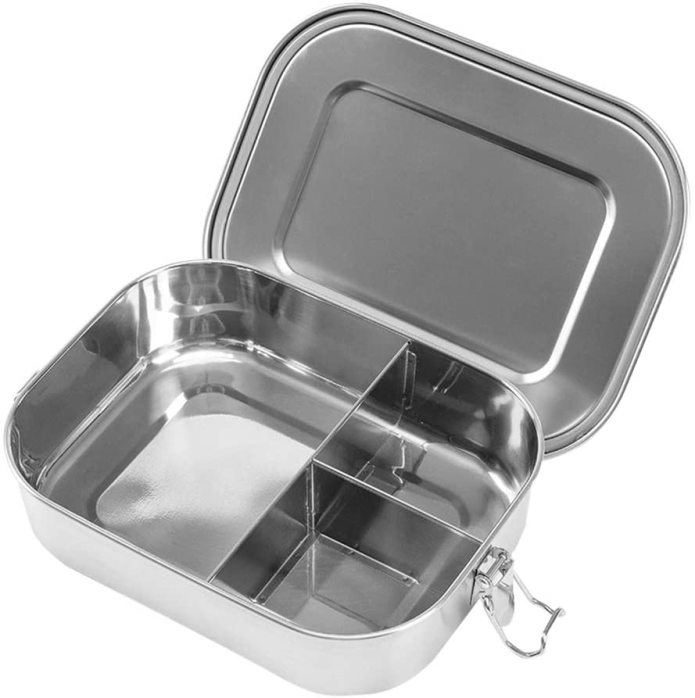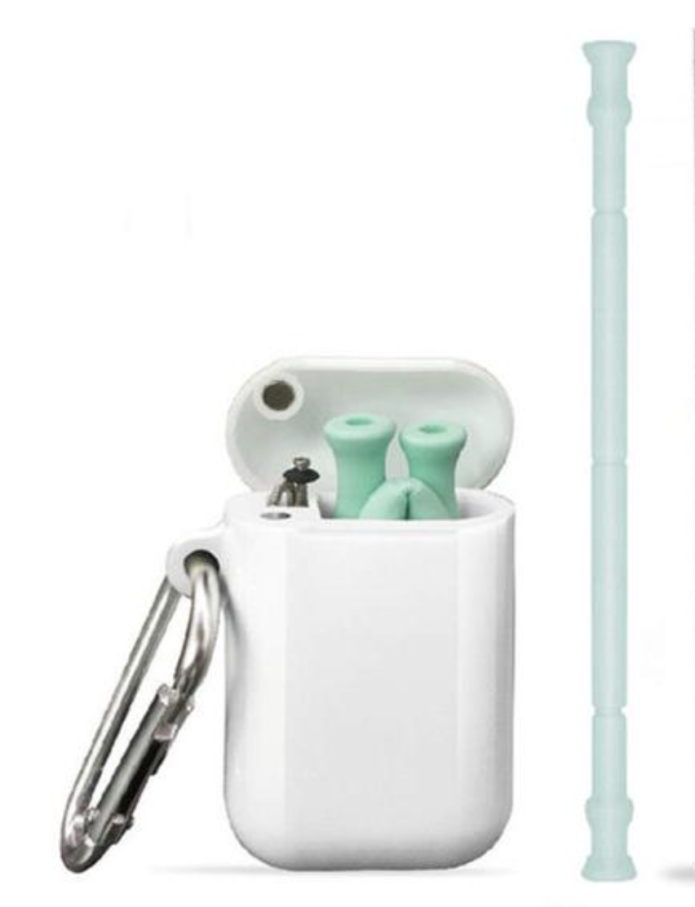 The Impact
Love our earth, enjoy cost savings in bulk, and support sustainable shopping. 
Living a zero-waste life is good for you and good for the Earth and everything on it. In our current society, it is difficult to shop for our weekly grocery needs and be aware of the amount of trash we are creating with every product we buy.  And yet, to live a life of producing little to no garbage is terribly inconvenient even though it the most obvious choice for solving the environmental problems caused by landfills. We are all trying to be better people, but for the average working, busy individual, if it is not convenient it is much easier to give up and choose the path of convenience. 
Enter Good Life Market Delivery- an online grocery store that offers sustainable delivery with bulk options. No excess waste. No toxic or one time use plastics. Plus,  added cost benefit by paying for the refilling of reusable containers for your goods.
GLM Delivery offers ( or will offer ) bulk food, cosmetics, toiletries, soaps, household products, cleaners and more from suppliers who have amazing products and honor our environment. We will also serve as a place to go where you can learn more about this lifestyle, discover how to become a more sustainable individual and learn how to make the shift into a greener life through newsletters and plenty of educational touches on the website. Each product has it's contents listed, what its' "end of life' is ( recycled, compostable, reusable…) and also, what currently one time use plastic or packaged product that you  can make a "Smart Swap" with and swap it out of your grocery habits in exchange for this sustainable model.
PLUS, THIS IS DELIVERY. No need to leave your house and drive to stores to find all these great products. In this current uncertain time, we are being asked to stay at home, shelter in place- and order things online- things that come in so much packaging and wasteful plastics and excess boxes we toss in the recycle. We know recycling is not the end all be all.
We deliver to you in a reusable bag. Our products come in reusable or compostable containers. We will pick up any cleaned reusable containers and we will sanitize them for reuse- closing the loop on this sustainable delivery service!
More than 175 million tons of garbage reach the landfills every year in the U.S. contributing to toxic wastelands and rising levels of greenhouse gases among other issues. Let's help the paradigm shift, making zero-waste living easier, cheaper and more accessible. 
Risks & Challenges
Beginning any large project like this, there is the possibility of unforeseen circumstances where we may not be able to open as soon as we would like, or worst case scenario, at all. We hate to even think about this possibility, but it is definitely out there. We have been at this, getting Good Life Market up and running for over three years now and we are on the cusp of making this happen- the closest we have ever been! The timing is perfect as we can help bring jobs and sustaining goods to those who are being impacted by the current pandemic. We want this  to happen, it needs to happen, we need to make the change as society to ensure our future.
Other Ways You Can Help
We know that not everyone has money sitting aside for funds like this, but you can still help!
Please share this with as many people as you can. Post it to facebook, tweet about it, tell people in real life!
Don't forget to use the Indiegogo share tools!
We really look forward to hearing from you and bringing you your healthy and plastic free goods right to your door- and helping you and your family practice an Earth loving sustainable lifestyle.