GoSun Flatware: Utensils to End Single-Use Plastic | Reusable utensils that fit in your wallet, purse or pocket. Durable, Clean and Ultra-Portable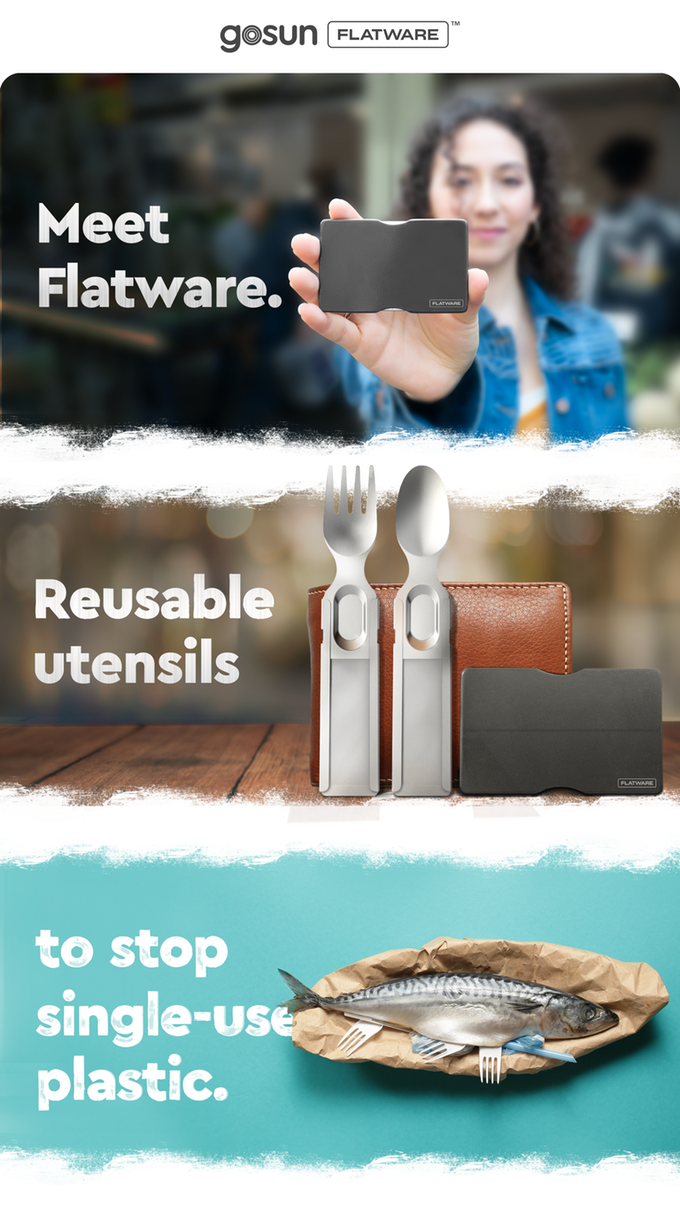 Meet GoSun Flatware™ | Reusable utensils that fit in your wallet, purse or pocket.
Flatware replaces single-use plastic utensils. It's the only reusable utensil set that can actually fit into your wallet, so you don't need to remember to bring it with you. With Flatware, you'll never have to reach for the single-use plastic again.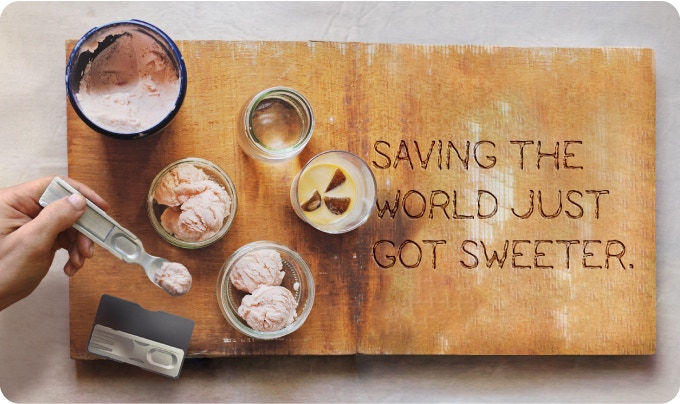 This is our 7th crowdfunded product; we always deliver. GoSun has developed breakthrough solar technologies that can cook, cool, light or charge your electronics. All of our products are portable, highly efficient and free of harmful emissions.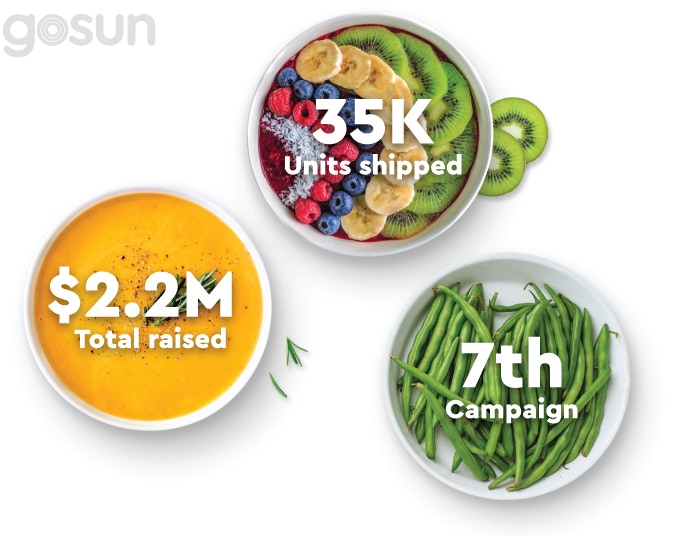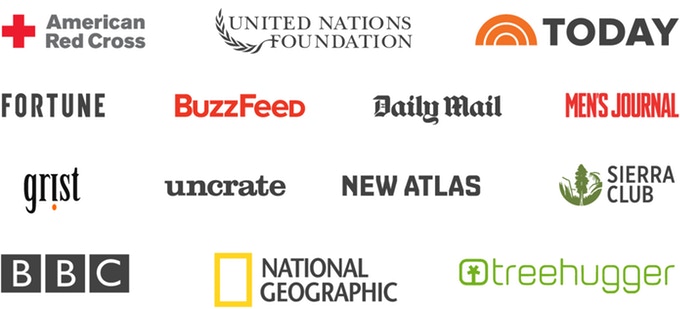 Protecting you from unwanted grease, these self-contained utensils are able to travel with you anywhere.  Flatware is great for eating on-the-go: cafe, salad bar, campsite, event, cafeteria, carryout, and the list goes on.
Flatware is simple to use – just pop it out of its case, slide the utensil out and lock it in place. When you're finished eating, simply clean them off and stow away.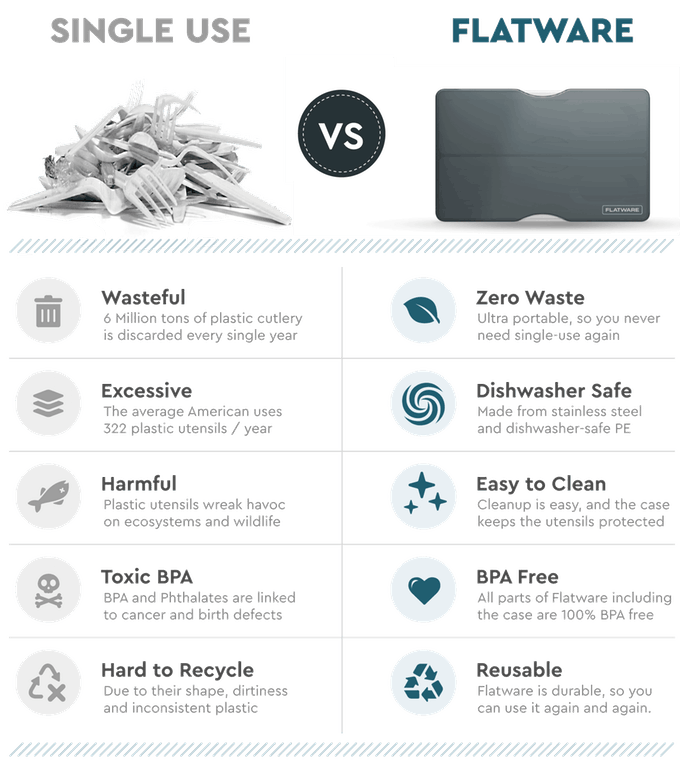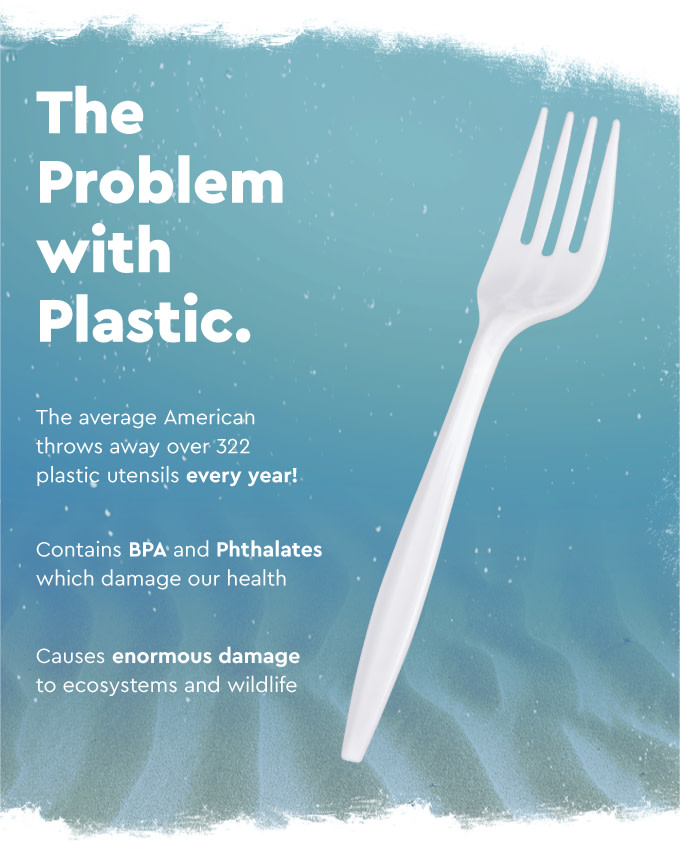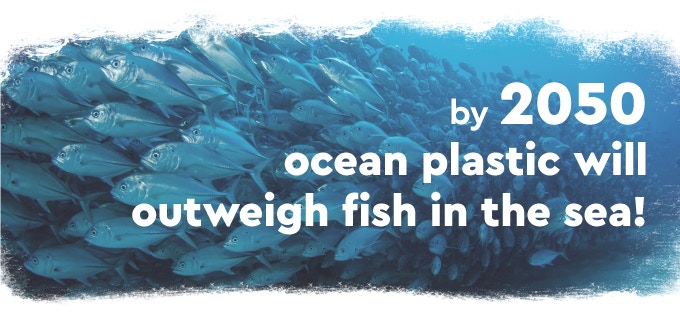 Let's put an END to single-use plastic
Plastic utensils are tremendously wasteful, but we often don't have a choice. They're usually the only option at parties, events or salad bars. Reusable utensils exist, but they are large and impractical to carry around with you.
So, we got to thinking….. what if there was a full-size, reusable cutlery set that was effortless to carry? What if it was so thin that it could even fit into your wallet?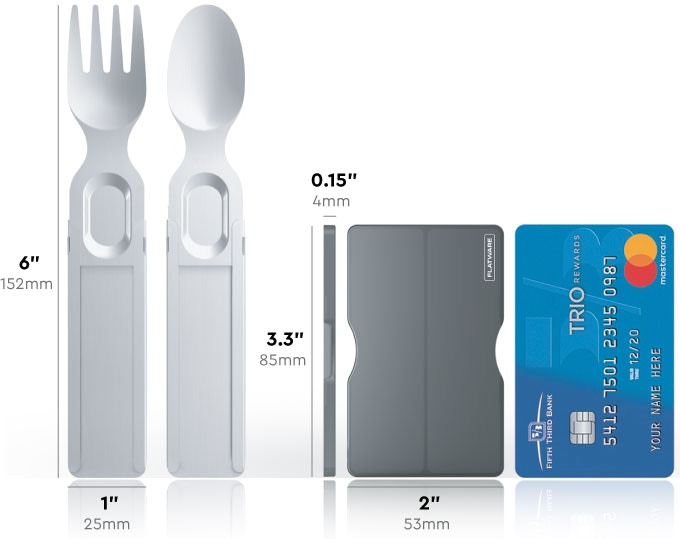 Introducing Flatware: Full-size reusable utensils that fit into a wallet, so you don't have to remember to bring it with you. Flatware is:
Effortless: Flatware fits in your wallet, purse or pocket, so that it's effortless to bring with you on-the-go!
Self-Contained: When packed away, the utensils are fully contained so they wont contaminate your belongings.
Super Clean: The stainless steel fork & knife remove completely from their handles for easy cleanup. Flatware is 100% dishwasher safe.
Zero Waste: Flatware is designed to last, so that you'll never have to reach for the single-use plastic again!
Lightweight and Ultra-Portable: 3.5 credit cards in size and weighs 1.4 ounces (40 grams).

Using Flatware is easy. Just pop it out of its case, slide the utensil until it clicks into place, and enjoy.  There is no compromise of strength, comfort or ability to scoop, skewer, slice, stir, or spread.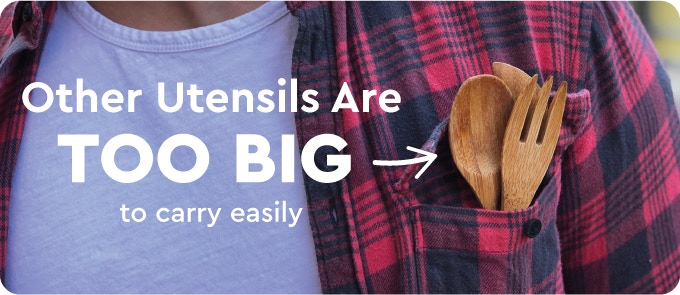 We designed Flatware to go with you, anywhere. If you can remember your phone or wallet when you leave your house, you'll remember your Flatware. At just 3.5 credit cards thick, it fits into just about any credit card slot.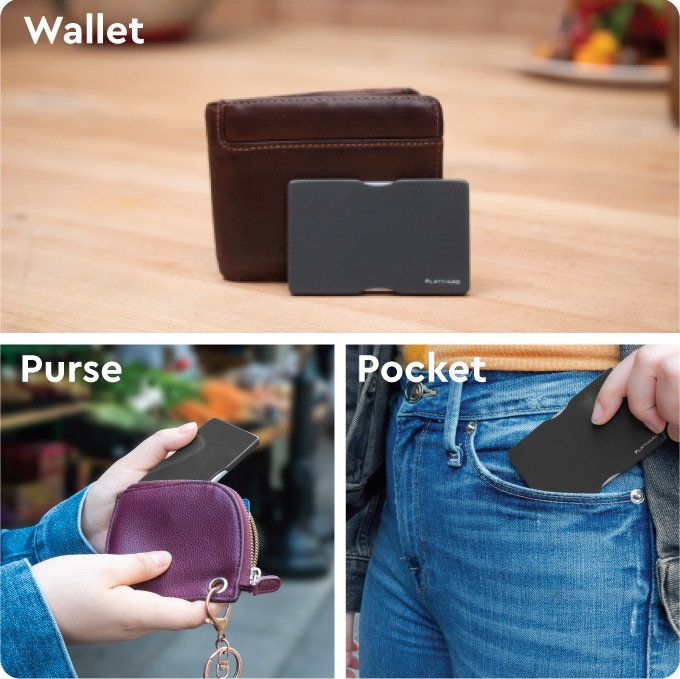 There are other portable cutlery sets, but none of them are truly portable, which means they don't travel well. They're big, bulky and get covered in food debris that makes a mess inside your bag or purse. Don't even mention carrying one in your wallet.
There are lots of ways to carry GoSun Flatware: purse, wallet, pocket, bag, elastic band, pouch, backpack, etc.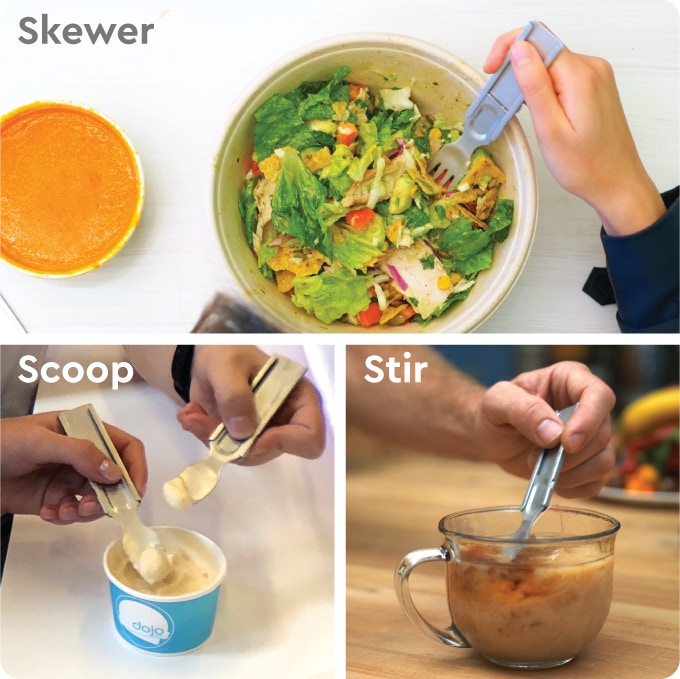 When you're finished eating, the utensil can be removed from its handle for easy cleaning.  Alternatively, you can store the used utensils in the protective case and wash when it is more convenient. The dirty, temporarily stored utensil will be sealed from spreading dirt.
Stainless steel is the best thing that ever happened to cutlery. Now, GoSun Flatware is the best thing that ever happened to portable, reusable cutlery.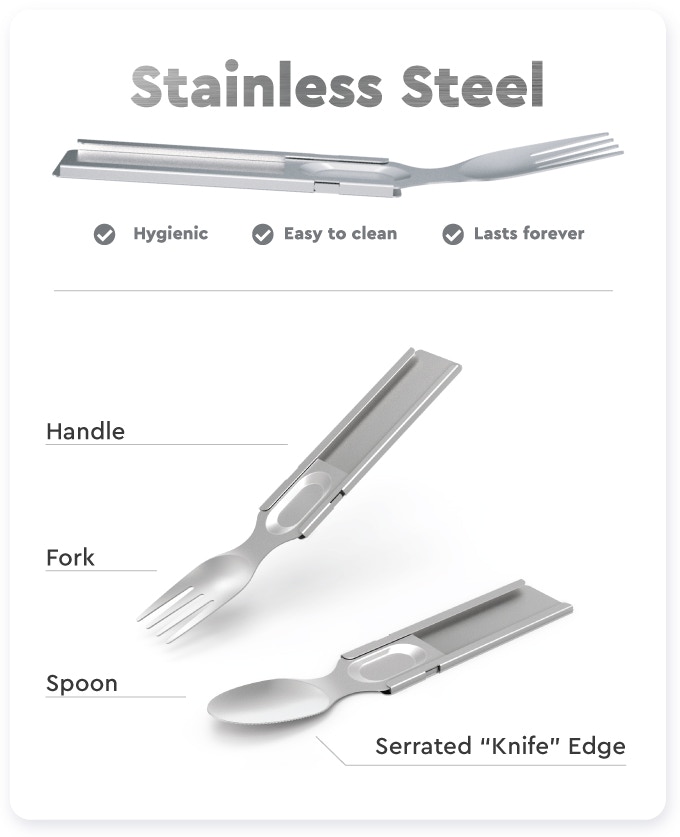 Flatware is made from 301 Stainless Steel – the same material that is used on today's rocketship craft. It is lightweight, beautiful and virtually indestructible. Please back this project, we know you'll love it.

We love Flatware, so we wanted to see what other people thought about it in real life scenarios.  With nothing but a few friends and a smartphone, we put together this video showing a solid Flatware prototype shoveling food into beautiful faces.

One designer's journey from creating the destructive to finding a path for the constructive.  Listen to where GoSun Flatware came from.
Nate Maggard has been GoSun's lead designer for over five years.  With incredible vision and craftsmanship, anything he touches turns to gold (in this case, it's actually stainless steel).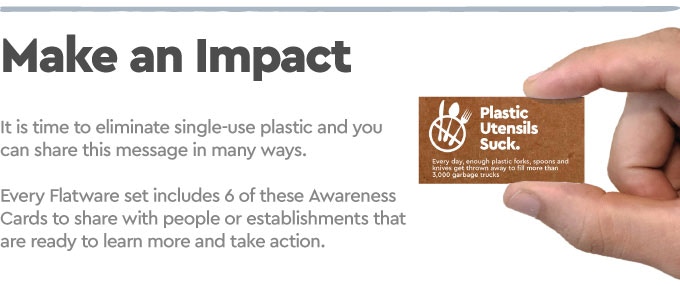 Together we can make single-use plastic a thing of the past. With our everyday choices, we can Un-Fork the World.  Each set of Flatware comes packaged in a set of six Awareness cards that are for sharing the message of eliminating single-use plastic.

Find a reward that works for you and your family, office or team, there's something for everyone.  We are particularly excited to offer free shipping anywhere in the world on the single set of Flatware.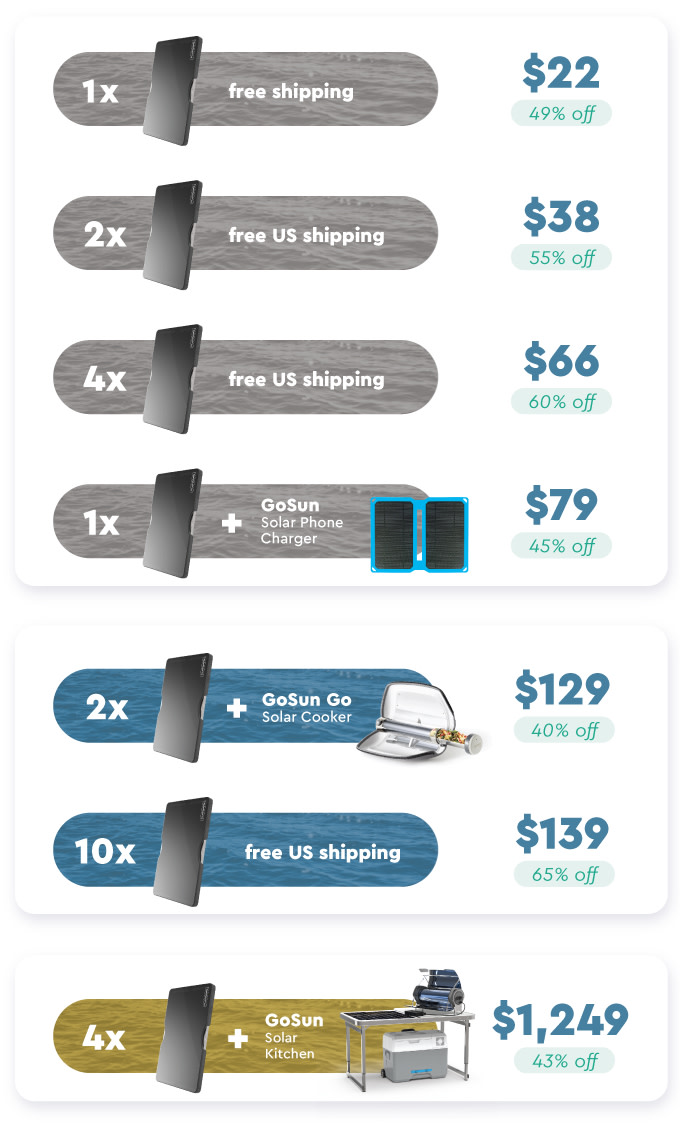 Learn more about the bundled reward levels with these links below:

This is GoSun's 7th unique product launched via crowdfunding.  We always deliver. We've learned a ton over the years, helping develop a good sense of our capabilities and timeline.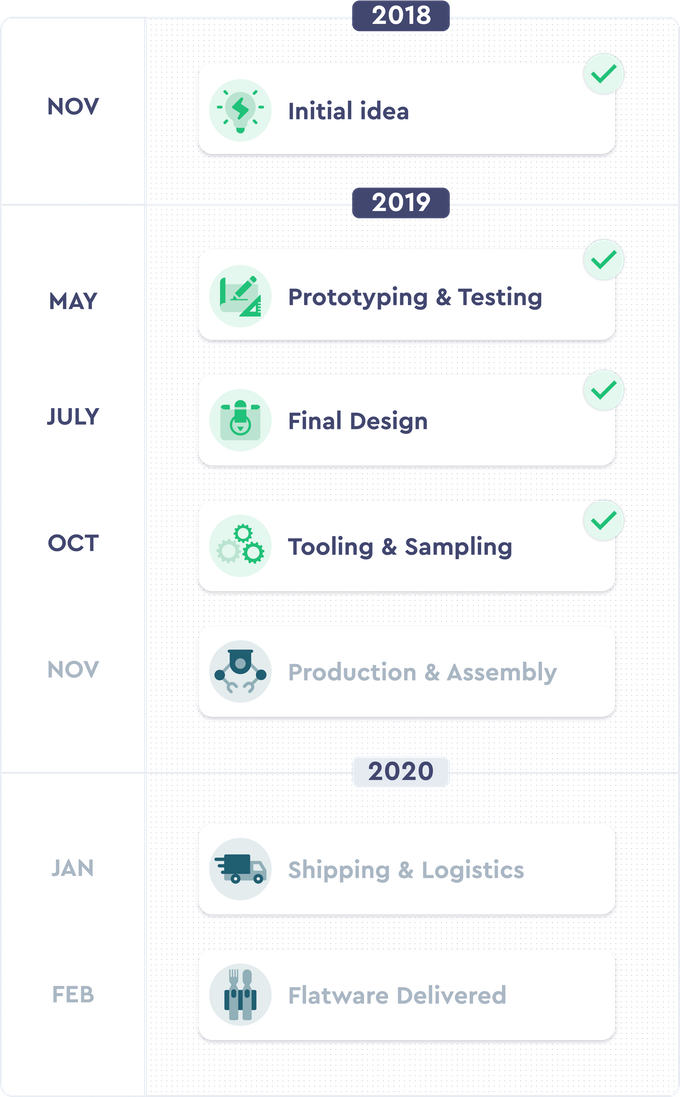 GoSun is still a small company that benefits tremendously from people who share our mission with their network.  Please take an extra minute to let your friends and family know about this innovation.

At GoSun, we are a dynamic team of dreamers and entrepreneurs focused on making the world a better place. We have revolutionized Solar Cooking, Solar Cooling and have shipped over 35,000 clean cooking products, all over the world. Now, we are doing our part to clean up the mess of single-use plastic. With your help, we can unfork the world 🙂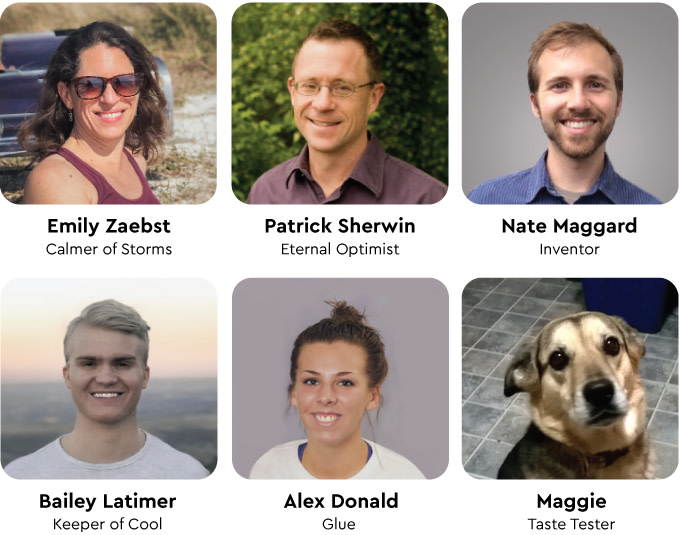 Interested in investing in GoSun?  We are currently accepting investments through Start Engine where you can see all about our products, market, team and future plans.