GRAD NO.1: The rechargeable wine cooler | 4-sensor algorithm-based cooling tech. The only way to enjoy your wine at the perfect temperature.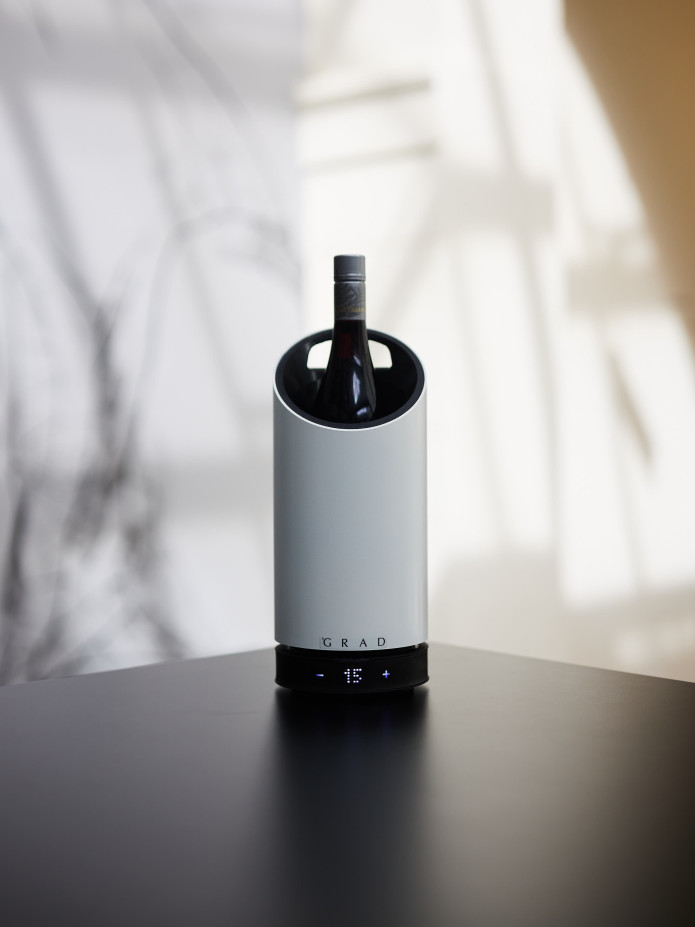 Temperature is crucial for a full experience of any grape or wine type but in traditional wine serving, there is no way to set the perfect serving temperature for different types of wine, all the way from champagne to your favourite red wines. 
GRAD NO.1 is a single bottle, rechargeable wine cooler that makes sure your wine keeps its temperature throughout the serving, allowing you to always drink wine at the ideal temperature and thereby taste the wine as it should be.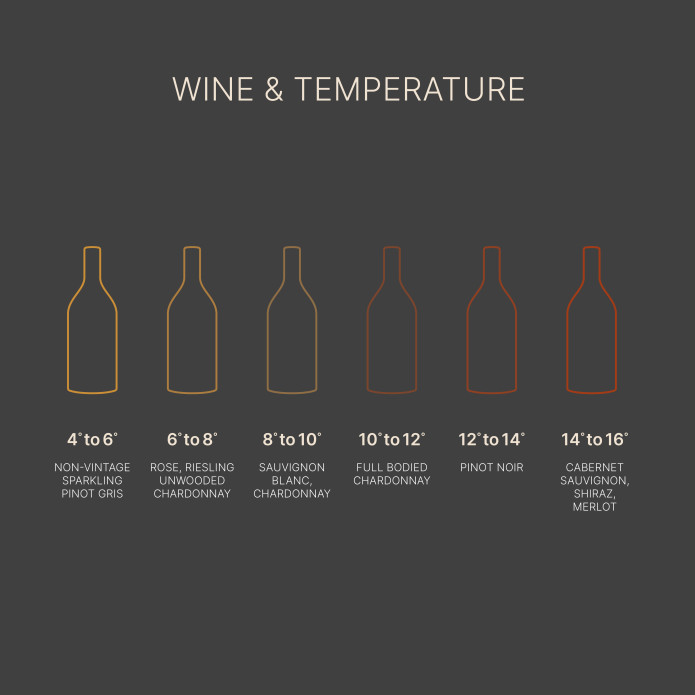 Our team of highly experienced thermal engineers and designers have combined patented technology, great materials and Danish design to create the first battery-driven wine cooler with unmatched temperature precision – to serve the needs of people who care about their wine, and the ones they share it with.

With the Danish Design principles – simplicity, quality-focused and user-centric – as our backbone, we are bringing these advanced technologies to your table: 
Newest lithium-ion battery cells 
Electrical semiconductor spot cooling 
Vapour chamber heat dissipation system
4-sensor temperature control algorithm 
Advanced and energy-optimised cooling chamber temperature distribution 
Wireless charging  
User-friendly touch interface with continuous temperature feedback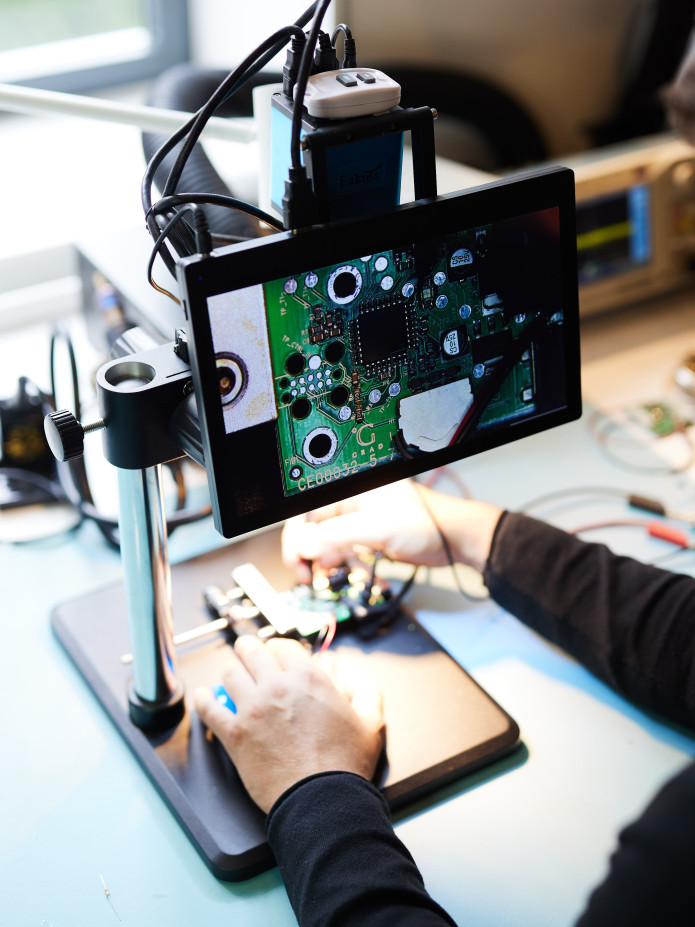 The temperature of your wine greatly affects what flavors and aromas you'll taste and smell.  GRAD NO.1 makes sure that you are getting the best experience from all your wines.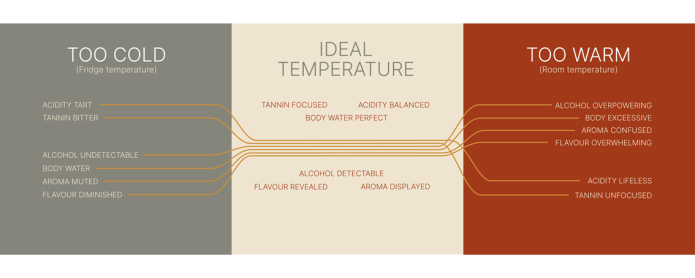 We spend money and time cooling and storing our wines at precise temperatures in a wine refrigerator, only for them to lose the intended serving temperature the second we take them out and start enjoying them.  We may use ice buckets, sleeves, or other cooling hacks, but nothing maintains that perfect temperature throughout the entire bottle.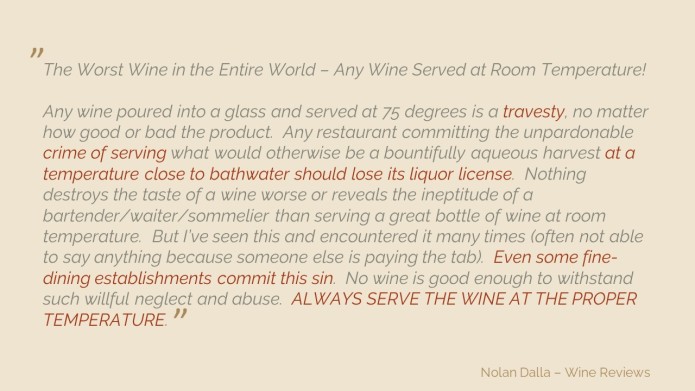 Take your wine out of the fridge and place the bottle in GRAD NO.1. 
Using the simple touch interface, adjust to your preferred temperature between 4-20°C (40-70°F).
 Enjoy your wine and its full range of flavours and aromas.
Depending on the temperature you choose, the battery lasts between 2-5 hours.  A battery indicator lets you know when you need to put your GRAD NO.1 on the wireless charging pad.

As a Danish company, we feel a duty to reflect Danish Design thinking and absorb its values in all our products.  Although our products are modernising typically traditional products, such as the ice bucket, we still want them to feel timeless, user oriented, simple and with good quality and durable materials.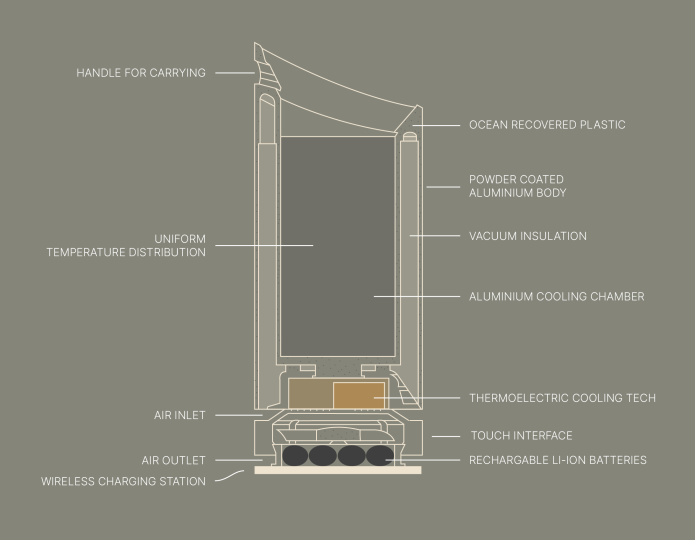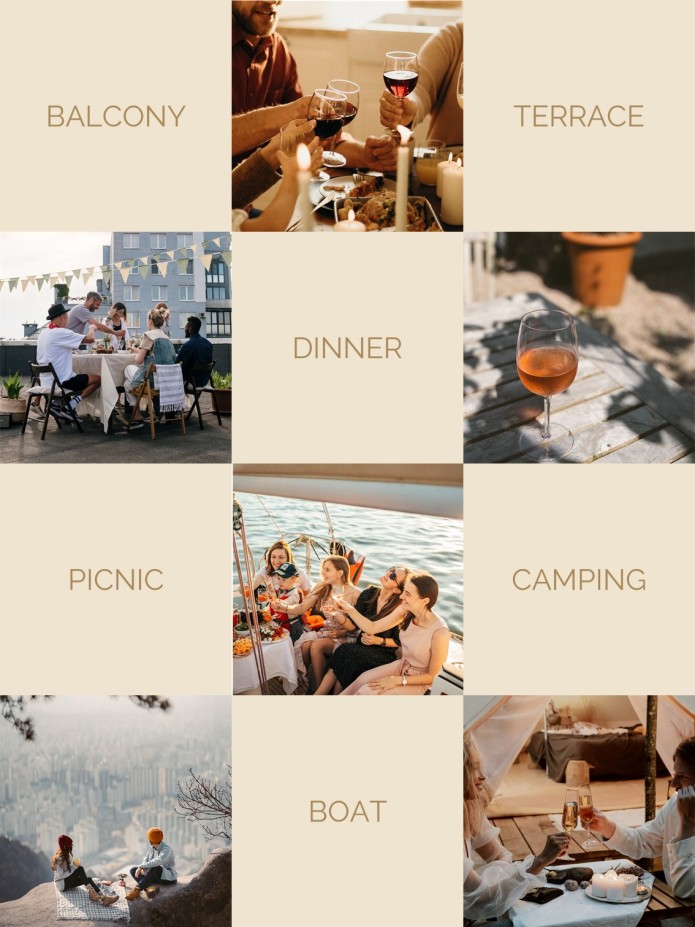 We were founded in 2015 after our founder, Max, came up with the idea after spending time working in a bar and noticing the huge amount of ice waste and overall time and energy consumed to keep bottles cold, only for them to still not keep the right temperature.
The company started by focusing on cooling innovations for the private kitchen and afterwards moved towards the wine and spirits cooling industry, where we have been focusing entirely on designing and manufacturing professional and proprietory cooling barware direct to businesses. 
But we couldn't get it out of our heads that at home or in restaurants, we install wine refrigerators to store wine at the perfect temperature, and the minute the wine is taken out and served, the temperature is immediately wrong.  So we designed the GRAD NO.1 to be the perfect transition from the wine refrigerator to serving. 

After pilot testing our first design in the summer of 2019, we went through several design iterations until we landed on our GRAD NO.1 design.  We have a design patent and utility patent approved on previous products, and have patents pending on design and utility for GRAD NO.1.  We were also fortunate enough and very grateful to receive a grant from the EU-led InnoBooster programme, led by Innovation Fund Denmark to help us develop GRAD NO.1.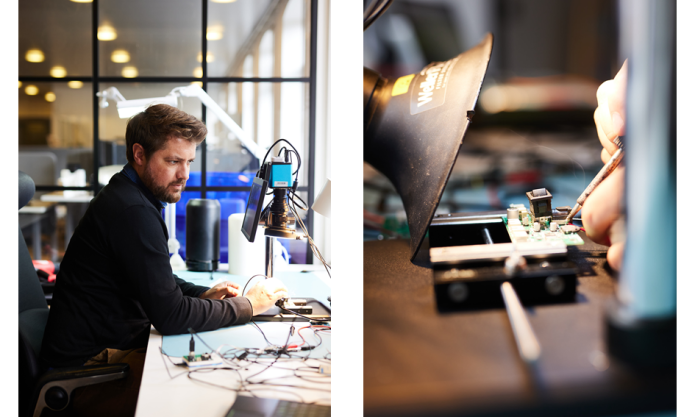 We have played with different colours, materials, shapes, heights and handle designs, with our main focus always on making our products perfect for the user.  Our engineers have spent the last 5 years optimising our cooling technology in professional barware, and have been concentrating on making the GRAD NO.1 virtually silent and the battery life as long as possible.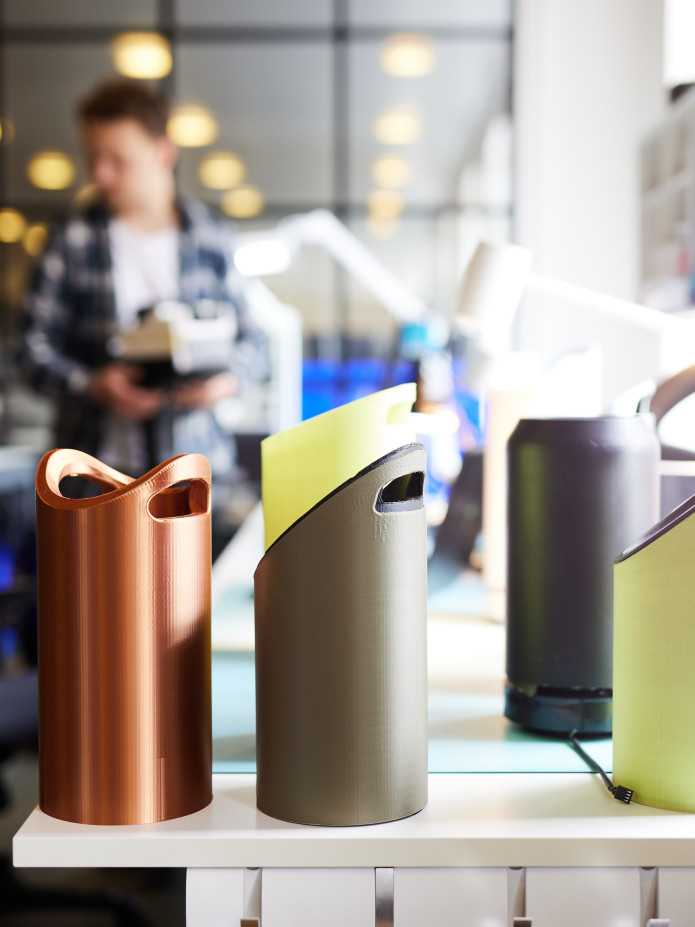 Feedback from our backers will be important for us, as we know that design is a continuous process where being open to improvements and iterations is crucial.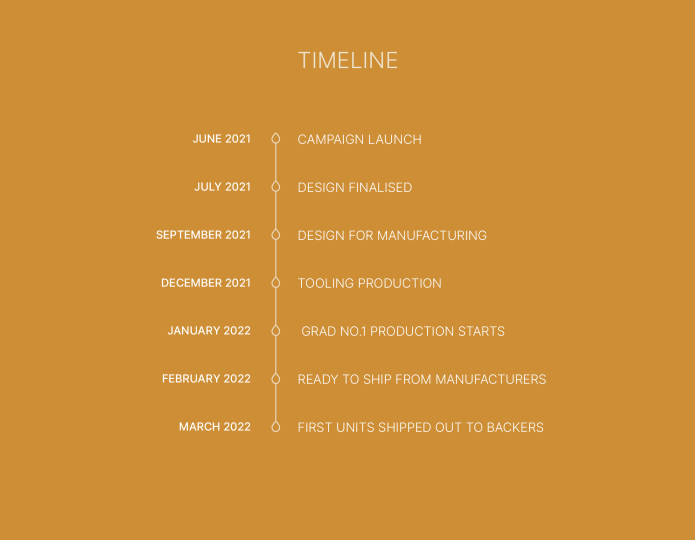 Over recent years we have dedicated ourselves to embedding sustainability and good environmental practices throughout everything we do at GRAD.  We received an EU-funded grant from the Danish Board of Business Development for a Green Circular Transition project, where in partnership with a Danish consultancy, In futurum, and the Danish Design Centre, we have been able to design a fully circular product, and discover the right processes for design, collection and recycling.   

We have engineered every part in the machine with a focus on minimising the CO2 footprint and optimising the recyclability by choosing the right materials.   We also have an ambition to change the industry standards and take responsibility for collecting the machine from the customer when it is time for an upgrade, to ensure the most responsible decisions are made regarding its recycling.  This means we will arrange to have your machine collected from your home when you no longer have use for it.  
Due to this, we have designed the product to be easily disassembled. We have avoided all permanent binding methods like gluing and welding and only used attachment methods that can be reversed. When we get the machine back to our assembly facilities, we separate all parts and decide which are being upcycled and given a new life in a new machine and which are going back into the supply chain for recycling.


The key thread running through all our products is cooling.  We are experts at cooling and exist to make sure beverages are stored and served at the perfectly chilled temperature.  'Grad' in Danish means 'degree'.  The NO.1 represents that this is the first of its kind. 

We have worked very closely with our manufacturing partners for over 5 years and trust them implicitly with every facet of production. 
We have also been working with many of our key suppliers for the same amount of time and have close relationships with them that feel far more like a partnership.  We keep close contact with our suppliers to be able to develop and push the boundaries of the technologies we use and to keep track of the full supply chain, from raw material to a beautiful product on your table.

A big thank you from all of us at GRAD for taking the time to watch and read all about our product, and we really hope you are excited to support us on this journey.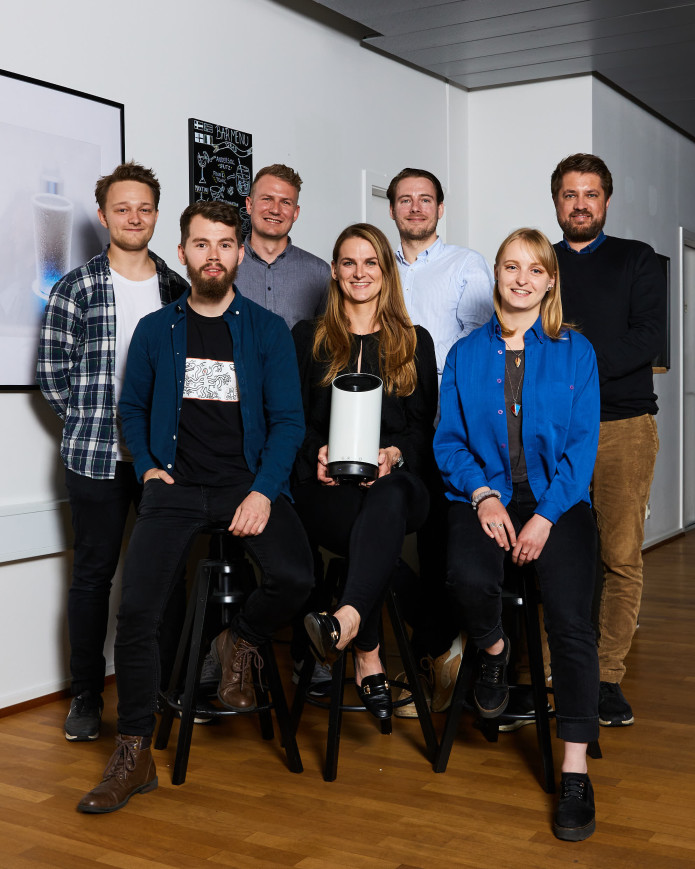 *Sadly we are missing our two other Co-Founders, Per Bergelin and Joakim Sällberg, from this photo as they have both recently become new dads and are also Swedish so Covid slightly got in the way of planning…