Greenfinity Grow plants infinitely & effortlessly | Smart designer system to grow your herbs and plants year-round in a fun, easy, and beautiful way
Grow MULTIPLE plants at the same time with this self-watering indoor plant hub 
Greenfinity is a self-watering hub that takes care of your favorite plants AND grows more at the same time. 
Simply cut off a sprig, place it in the water, and watch it GROW. 
That's it!
Once the roots are ready, move it into your favorite pot and you'll have yourself a brand NEW plant.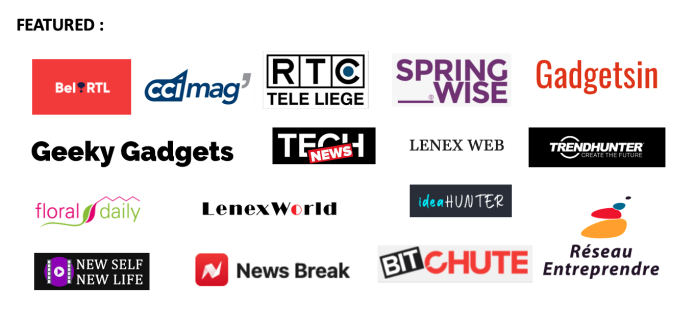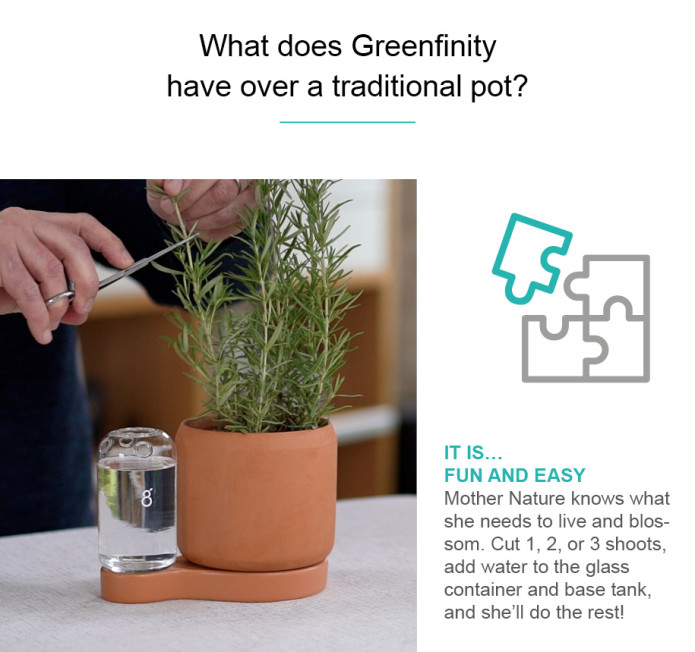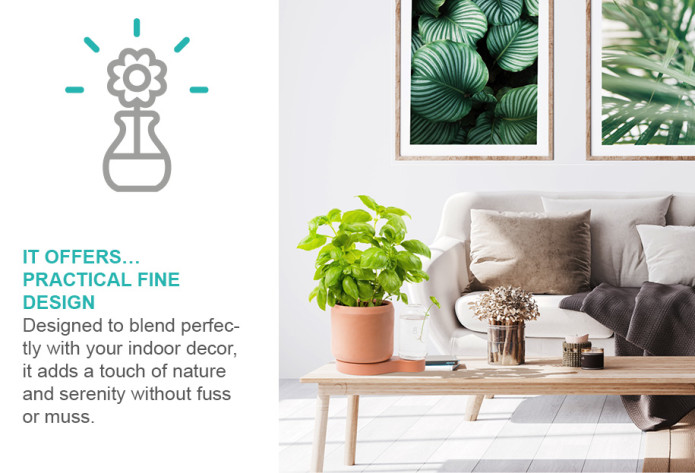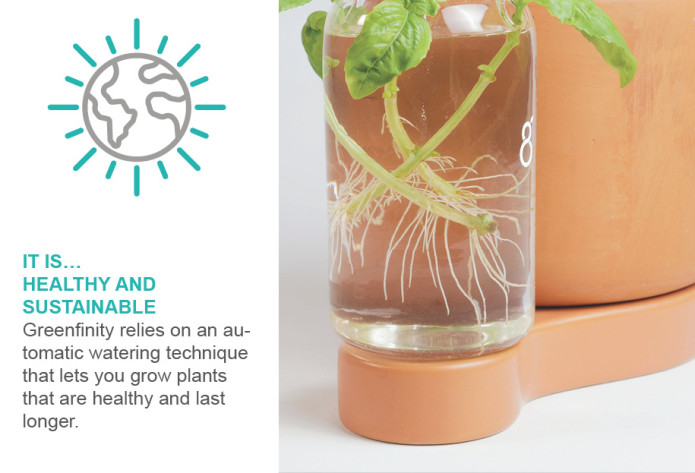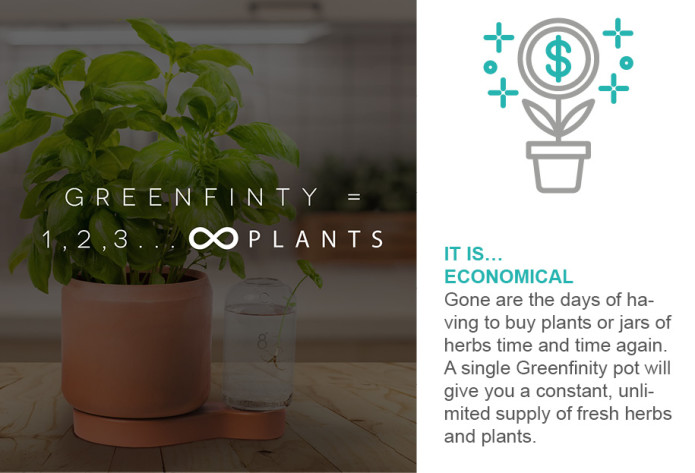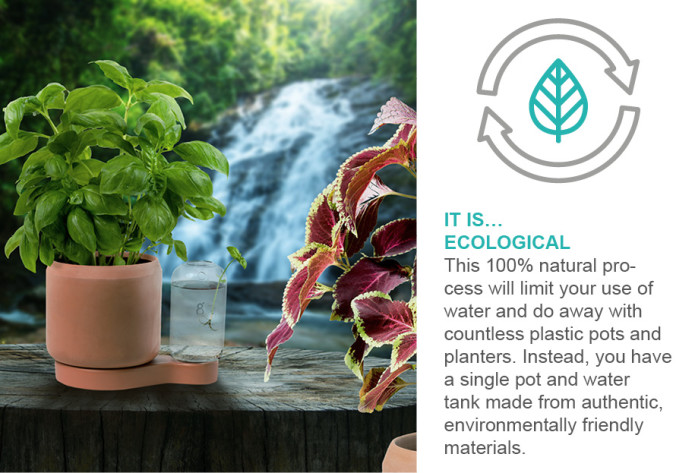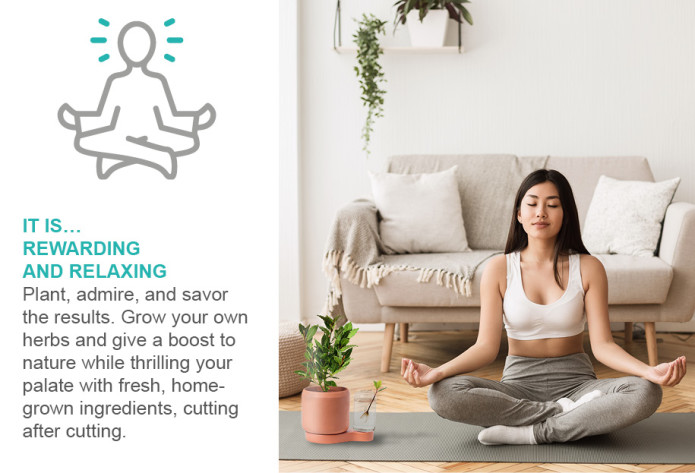 Place your plant and soil in the terra cotta pot
Add water to the base tank through the inlet specially designed for this purpose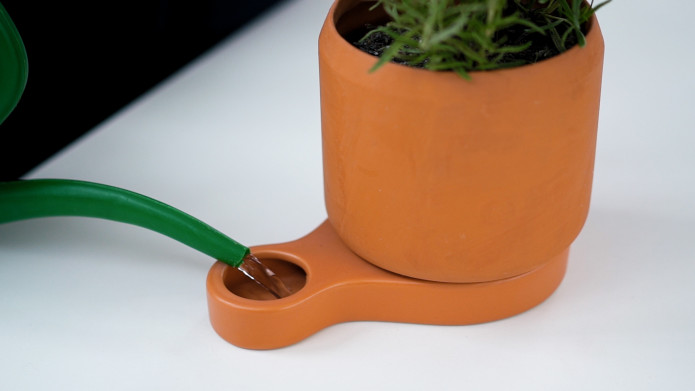 Cut 1-3 shoots from your plant and place them in the water-fulled glass container
Over the 2-8 weeks new roots will appear and grow in the glass container
Once its roots are long enough (3-5 cm), replant the cutting
Repeat the operation by cutting new shoots, placing them in the glass container, watching them grow and planting them again and again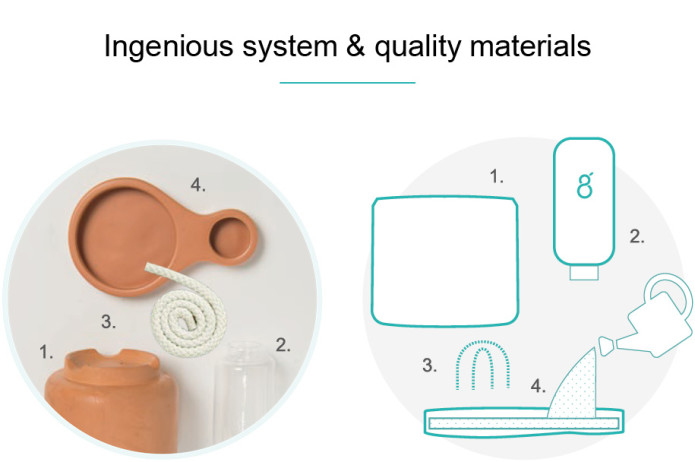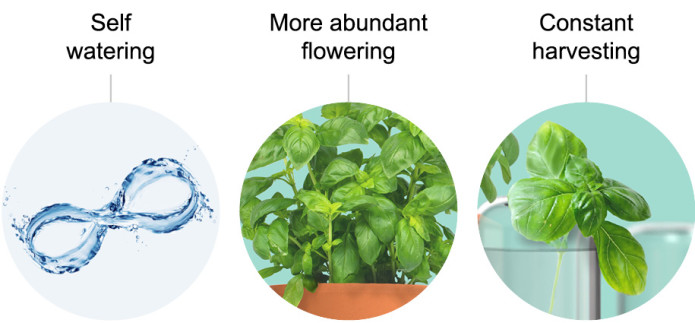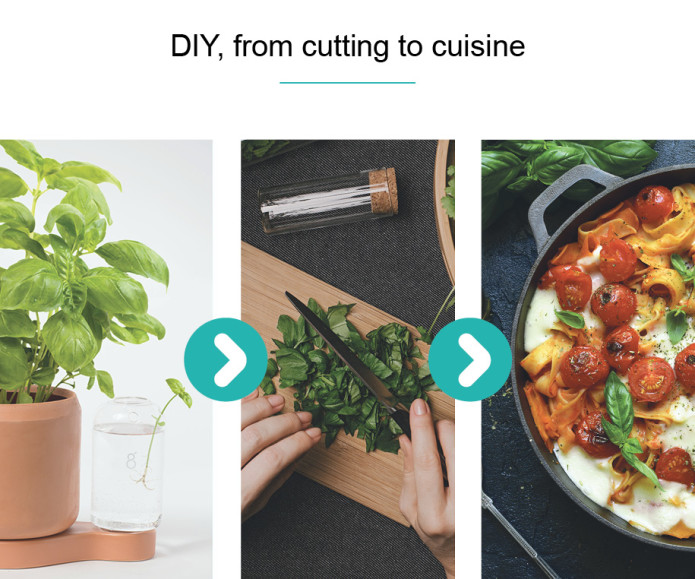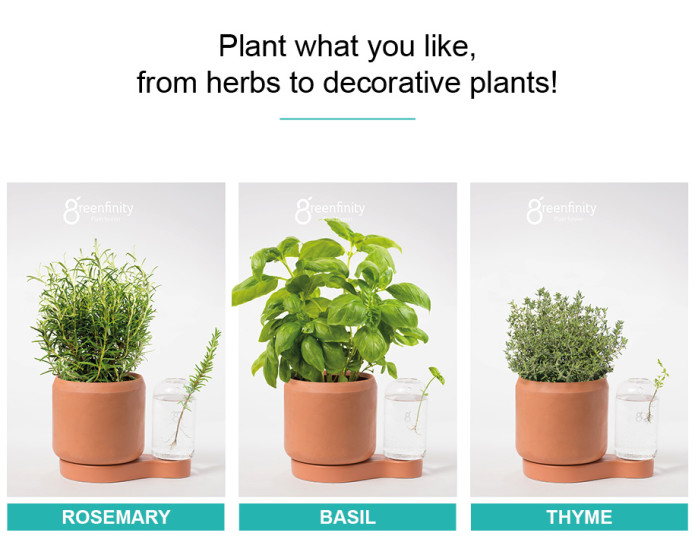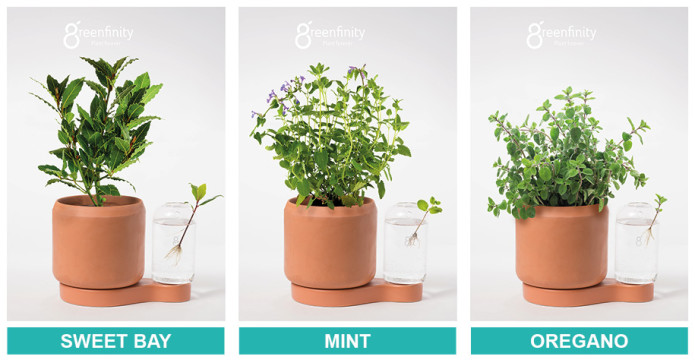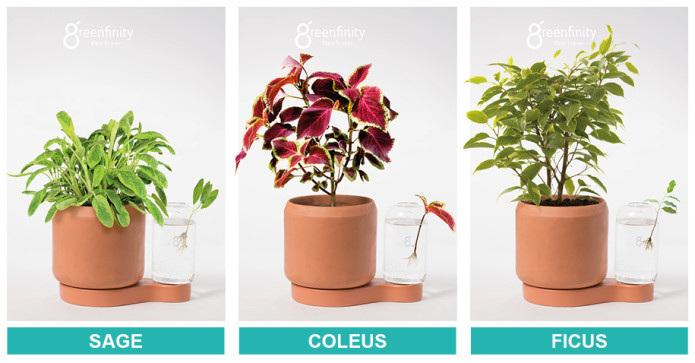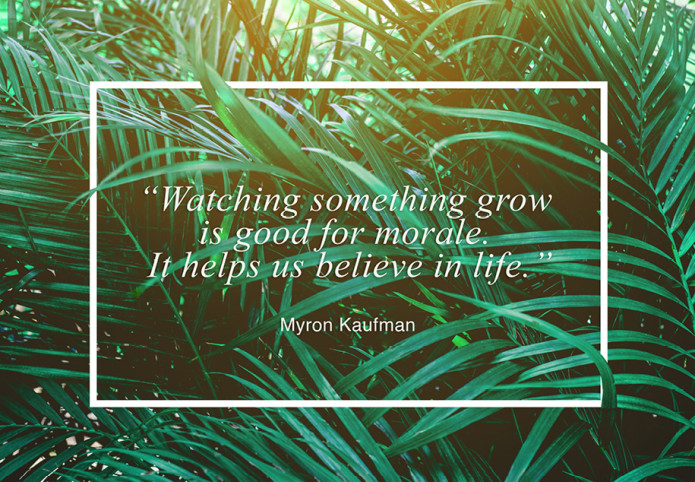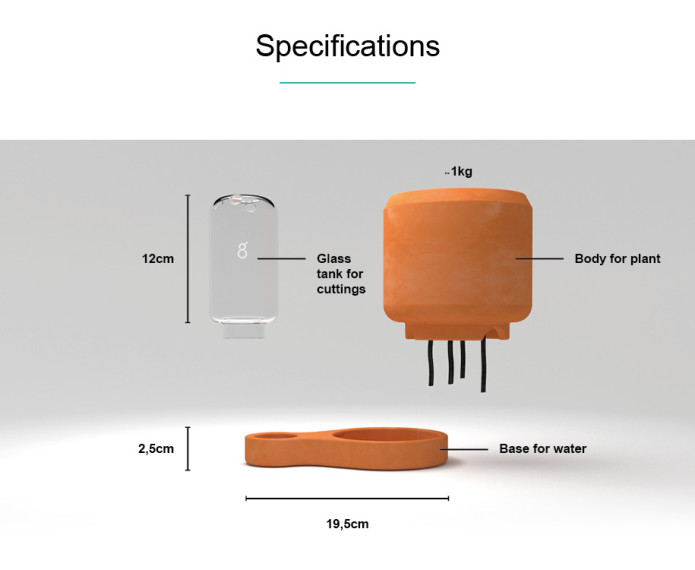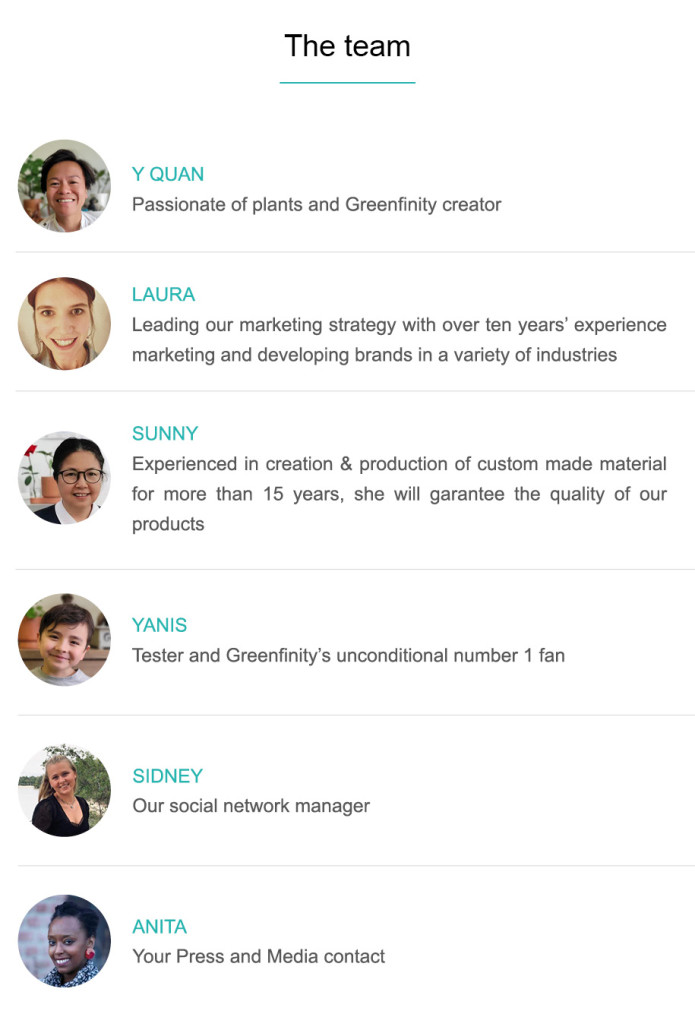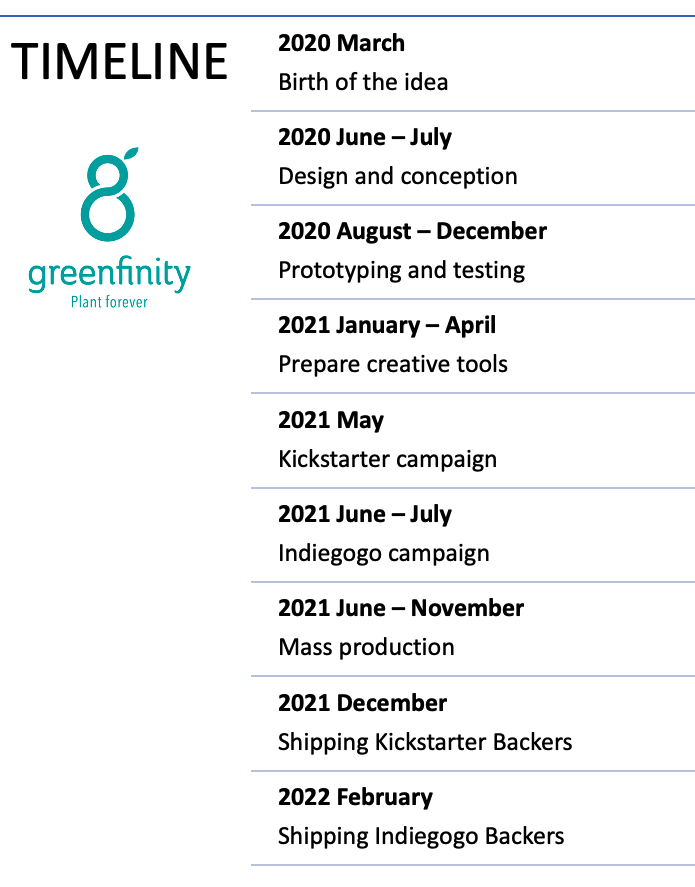 Yanis has his whole life before him, and Y Quan has to ensure her son's future.
That is why Y Quan wants to encourage more people to grow their own plants in order to lessen their environmental impact while enjoying a healthier diet.
However, gardening is not for everyone, for myriad reasons: a lack of space, no garden plot, or simply a lack of time or know-how. Y Quan has a solution to help people get back to basics, simply and enjoyably.
Growing cuttings with Greenfinity is a way not just to boost nature, but also to reconnect with it. It's a rewarding personal experience and a great family activity rolled into one.

Y Quan, a working mother who loves to cook. But she loves her 9-year-old son, Yanis, more than anything else.
During the lockdown in March 2020 Y Quan was finally able to return to one of her passions: gardening. Eager to consume more sustainably and tired of buying countless plastic pots of fresh herbs that never seemed to last long enough, she decided to take matters into her own hands and make her own cuttings. Her home was quickly awash in glass jars full of basil, mint, and other cuttings growing just about everywhere.
Besides the satisfaction she got from seeing her own plants grow and cooking the products of her own green thumb, Y Quan was delighted to see her son take an interest in this new habit. Fascinated by the plants taking shape before his very eyes, Yanis became his mother's perfect assistant, turning the experience into an invaluable moment of family sharing.
Ever on the lookout for improvements, Y Quan then started thinking about how to make the process simpler for her young son, more aesthetic, and more practical for daily life. She thus created a single receptacle for the parent plant and cuttings with a well-thought-out design to keep the cuttings in place and add a decorative accent to the home.
Greenfinity was born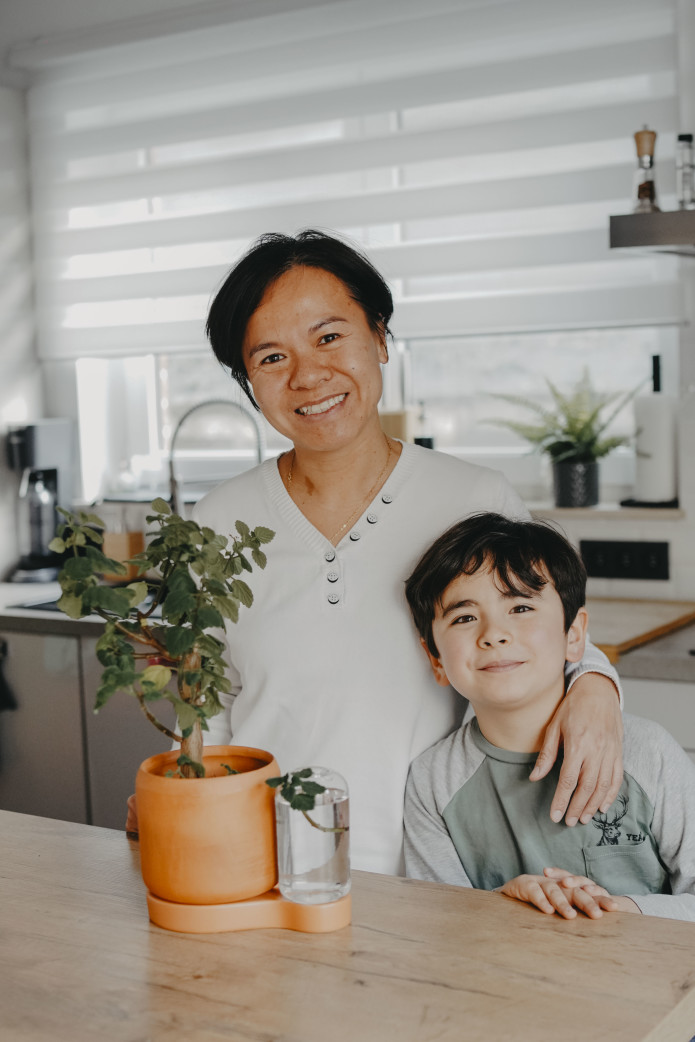 Below are shipping estimates for 1x Greenfinity set for some main geographical areas.
Please note that these are estimates and the actual costs of shipping could change based on many circumstances.

*Shipping will be charged after the campaign in the post-campaign survey according to your address.
*Shipping charges mentioned are estimates, final shipping charges will appear on the post-campaign survey and may vary slightly from these estimates.
*"Rest of world" prices depend on proximity to our EU, US and HK fulfillment centers.
*We make our products available to users the world over but please note the product's price and shipping estimation do not include possible customs duties and other additional taxes that may apply in your country.

Indiegogo enables creators and innovators to propose their product ideas ahead of the market and at a reduced price. The funds collected from contributors are used to develop the product, from production to market roll-out, and fill the first orders on the market. In line with the platform's Terms of Use, delivered items are not refundable, except for those with manufacturing flaws. In the event of problems, please contact us at the following address: [email protected] 

With more than 15 years' experience in creating and producing custom-made items, we ensure that you will receive a perfect item as expected. We've already set up our supply chain for production and sourced multiple shipping partners to be able to ship with confidence all over the world.

By backing us, you're investing in a company with the aim of helping people to grow more plants on their own. This pot is just a beginning. We already have some other new ideas for creative ways to grow cuttings and plant forever.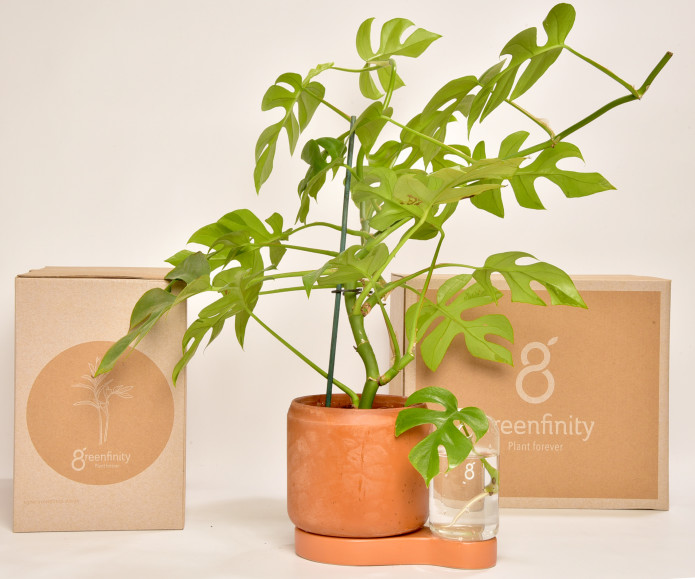 THANK YOU !