GreenIsland Bakery launch | Partner with us to bring an authentic Irish experience straight to your local community!
What are we doing?
My dream began around 10 years ago when I began a start-up business, but it turned out not to be the right time as I was relocating. I've been waiting since then, building my business expertise as a Sales Director and setting up a successful coaching business. This year I decided to put my dream to the test. I had the opportunity to test market my newest business GreenIsland Bakery, a bakery based in Washington, DC that provides Irish and European products in the United States. Four months ago, we launched a weekly pilot bakery pop-up. The pop-up allowed us to find success in our local market, as we spoke to hundreds of customers and developed a narrow, focused product line with their insightful feedback. The demand for these products is there, and we believe online ordering plus prompt delivery is both cost effective and suited to the times.
Most recently we were selected by Union Kitchen Food Accelerator Program to partner in growing our business and developing consumer packaged products for retail.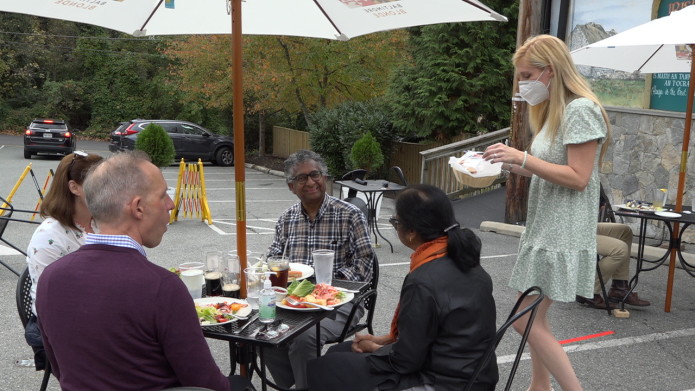 Where will the funds go?
Any funds we raise will go towards hiring a baker/pastry chef to help me bake so I can focus on the business development and company expansion. It will also cover payments for the facilities.
In the future, our goal is to provide training and personal development coaching for women who have been marginalized in society. Baking is therapeutic and can be a great facilitator for important conversations on life skills, management and more.
What's in it for you?
It is very important to me that everyone who is partnering with us gets to experience our delicious baked goods and taste our new items before we launch them. In exchange for your much valued support, you will receive: 1) a range of baked goods, 2) vouchers, 3) tastings, 4) voting rights on certain campaigns, 5) a feature on our funding wall in your honor, and more.
For our most dedicated supporters , you will have the opportunity to participate in a bakery workshop (virtual and in person available).
Finally, the diamond level perk provides you with a catering voucher for up to 10 people.
What's are the products?
I'm building an online marketplace for Irish baking in the DC metro area and plan to expand virtually, nationwide. I have a novel approach to this business startup – all of the products are natural and authentically Irish with a British and European influence. We use natural ingredients and offer a free from range.
Our products are made with luxury, internationally sourced ingredients to ensure maximum authenticity. As connoisseurs of Irish and European baked goods, GreenIsland Bakery management and staff know the importance of high value and, above all, tasty ingredients. You may even be reminded of some homemade recipes that you thought could never be replicated! 
From a young age I've loved creating baked goods from the wonderful woman who trained and inspired me to set this up, my mom!

What impact will this have?
Our goal is to bring a diverse cultural experience and high quality, delicious products to the US market. We also aim to create training & employment opportunities in the local area to empower women. With your help we will increase employment and local food production in the area to help victimized & marginalized women reach their full potential.
Success Stories
Caroline Sarah Ventures adapted to market shifts and set up GreenIsland Bakery (GIB) as a subsidiary this summer following the successful pop ups at the Irish Inn, repeat customers, catering and online orders.
During the pandemic, a major part of this social enterprise is giving back to the community, so GIB provided options to purchase goods for  first responders and victims of violence, all of whom were at heightened risk during quarantine .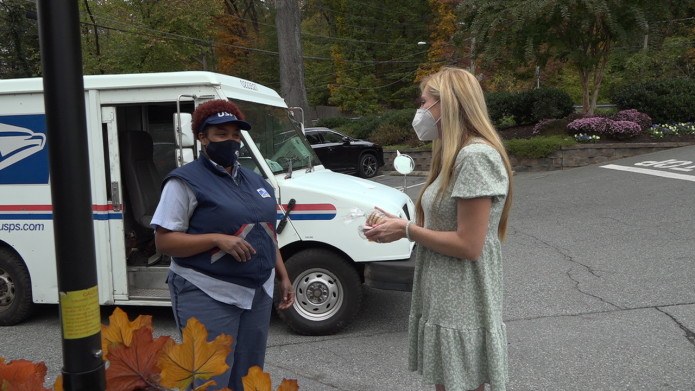 Following our pilot test, we were selected to be part of the Union Kitchen Food Accelerator Program. This highly reputable business incubator specializes in the food and beverage industry. We are excited to be part of this new venture and will be learning from their other partnering companies such as Compass Coffee, Revol, and Snackins (a Mark Cuban funded product). 
The objective of this 3 month program is to roll out a product that is ready to launch as a Consumer Packaged Good (CPG). The heat is on!! We need to get crackin! This is why we need more financial support to make this possible. 
WE KNEAD YOUR DOUGH 🙂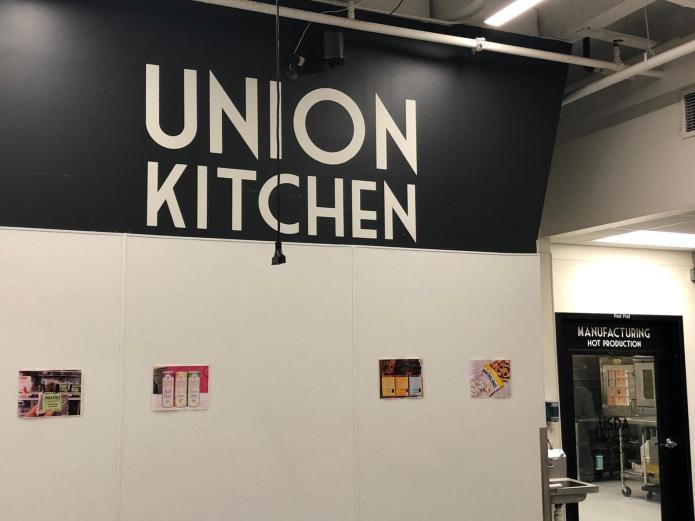 We are equipped and ready!
As a baker and having the support of a friend baker, I was able to pull off the pop up and deliveries. Having worked in Business Development for 15 years, I left a Sales Director position to follow my dream which was a huge risk and sacrifice I had to make. I have poured my personal savings into this and am dedicated to bringing change and continually adding value to others. I  am passionate about my family recipes that have been passed down for generations and want to bring these great tastes to the US.   
As a Certified Coach I help others find self-awareness  and resilience, as this is what I've learned through many challenges in my own life, including relocating and stepping out to set up my own venture. I truly believe in pushing forward and not giving up! I believe the impossible can be made possible if we have faith to believe.
We will deliver locally and ship across the US!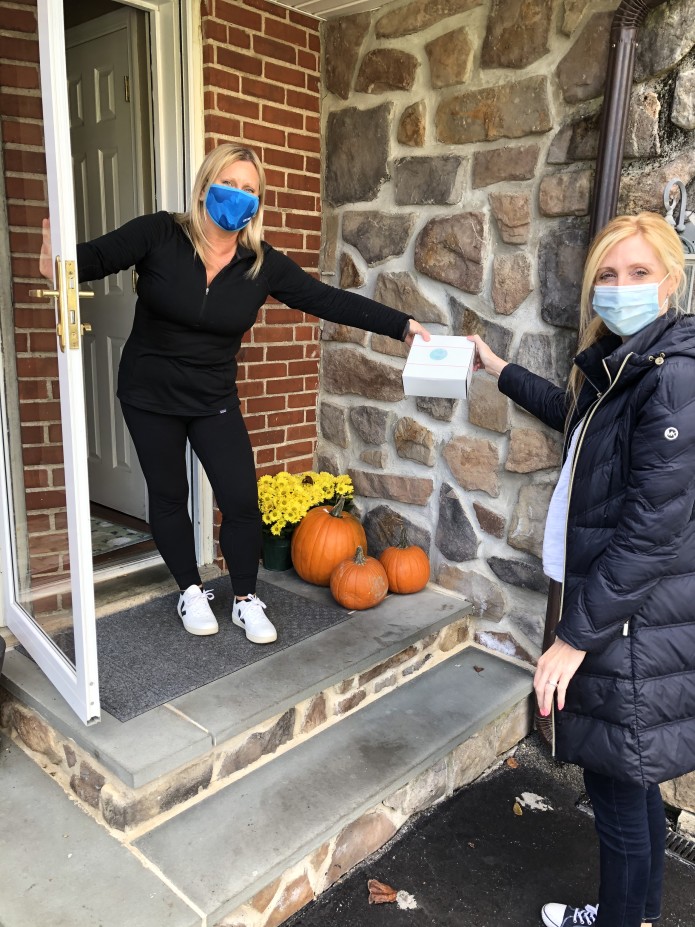 Serving the Irish and European Communities
I know there is an unmet need in the DC metro area and across the country. Irish, N.Irish and British ex-pats miss our home bakeries. It may come a surprise to you that in Ireland we specialize in anything outside of Guinness, Baileys or Jameson's — but believe me, the baked goods are beyond amazing! The idea is to deliver tasty, fresh and wholesome baked goods straight to your homes. It will be a nostalgic experience for many, and even if you have traveled to Ireland or the UK, you will most certainly be taken down memory lane.
30 million people claim Irish American heritage in the United States, and we are here to serve this community by creating accessibility to your most loved and craved for products — without the wait and expense from importing!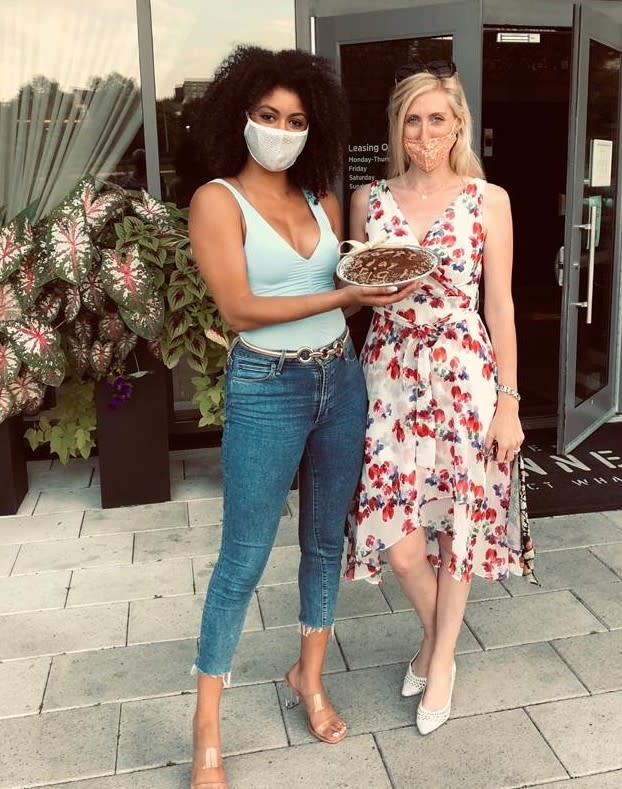 [Fig O'Reilly, Miss Universe Ireland 2019]
 Other Ways You Can Help
 If you don't feel you can participate financially at this time, you can always help us spread the word. We would really appreciate that. 
– CHECK OUT the Indiegogo share tools!
– Share links on social media or text with friends
– Subscribe to our newsletter for updates and the chance to win baked goods at www.greenislandbakery.com