Growing a plant-based movement in Kansas City | Support us as we use food to spread a message of kindness in our community and beyond
We believe in good food and kindness for all.
Hello! We are Kind Food and we have a dream of perpetuating kindness in our community (and beyond) by way of clean, delicious food and meaningful connections. If you're short on time, the bullets below summarize what we're about and why we're here. (Keep reading below the bullets for even more details.)
We make really yummy food that is good for people and the planet. That means a 100% plant-based menu—fresh ingredients, mostly organic and locally sourced whenever possible.
We're committed to building an earth friendly operation. Our packaging is compostable and recyclable, we use earth-conscious workflows in the kitchen, and do our best to manage our use of natural resources.
We strive to spread kindness—in our local community and around the world. That starts at the window and flows into supporting community causes, organizing volunteers, and being a voice and example in the industry.
We launched Kind Food in 2018 as a pop-up concept and officially opened in the Iron District in October 2019. We've been working hard to make this dream a reality–pouring our heart and soul into building something bigger than "just another eatery."
So far, we've been able to partner with 13 charities to donate over $2,000 and help raise an additional $7,100 in monetary and item donations. This is truly only the beginning of our work in the community!
Since opening our location, we've received a ton of great feedback and experienced strong growth, despite the challenges presented by an outdoor venue in the Midwest winter. With winter margins naturally tighter, this growth plus our anticipated increase in business during the coming warmer days means we have an immediate need for extra working capital. Capital for things like inventory, additional cold storage and talented staff. That's where your support of this crowdfunding campaign comes in!
In addition, your support means we're better positioned to implement various community fundraisers and initiatives more quickly and with greater impact. We have plans to partner with different local, national and global organizations ongoing throughout this year and your campaign support will help us do this much sooner and more effectively that we can on our own.
We have a range of great perks for you in exchange for your financial contribution! We're not asking you to give us something for nothing. No way. In fact, you can access several exclusive deals only available thru the campaign–even if you don't live in KC.
Your support matters. We've only made it this far because you've shown up for us—at events, online and at the container. We've loved every moment of getting to meet you, talk with you, feed you and work together to promote that #plantlife and support our community. It is so exciting to see people rally around the idea of good food mixed with kindness. Now we need your support to help us flourish into the rest of 2020 and beyond.
THANK YOU! Donate if you can, share the campaign with your network, and let's all spread some kindness together. Every bit counts!
We are so grateful for the support you've already shown us and we're excited to work together this year to bring new plant-based options and heaps of kindness to Kansas City.
Sincerely, truly, gratefully,
Chef Phillip & Jonelle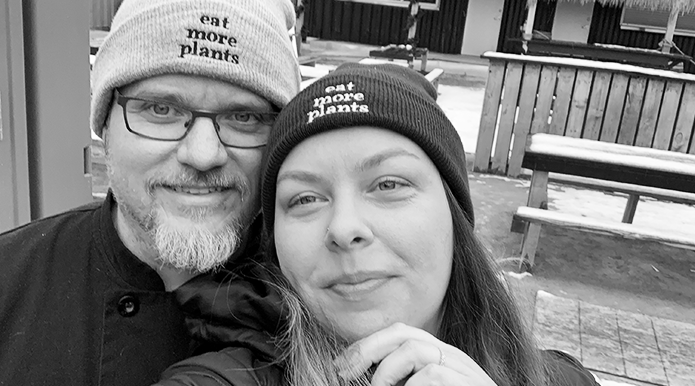 —-  
More About Kind Food & How You Can Help
We passionately aim to perpetuate kindness—to others and the planet. Our food is 100% plant-based, and both locally-sourced and organic when available. Our food containers and utensils are environmentally friendly and compostable. We support community programs that encourage people-, animal- and earth-friendly practices. You can read more about our guiding principles on our website.
We launched in 2018 with the goal of bringing healthy, delicious food (and a healthy dose of compassion) to the growing plant-based, vegan and plant-curious community in Kansas City. After hosting 13 pop up events and catering hundreds of meals, we officially opened in our first full time location in October 2019 inside the Iron District in North Kansas City.
Our menu focuses on fresh, healthy ingredients and avoids highly processed foods or meat replacers. You'll find things like our signature Meta Burger (a house-made veggie patty made with plants and fairy dust—a crowd favorite!), messy and fulfilling nachos, warm and comforting veggie curry, the occasional biscuit and gravy or breakfast burrito, and a whole lot more. We offer many gluten-free options and carry a house oil-free dressing that is totally delicious!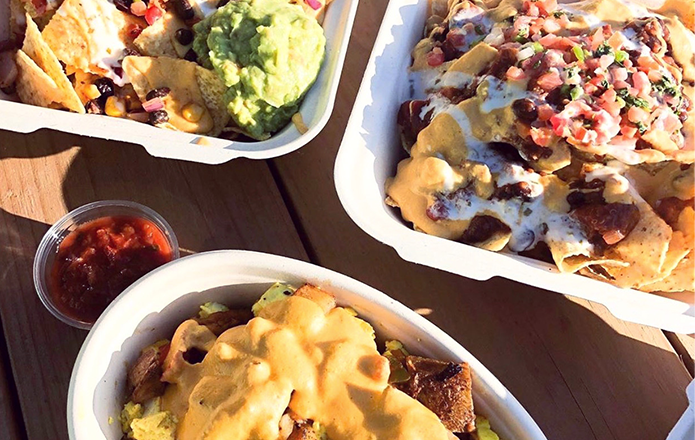 Whether you're new to plant-based eating, a long-time vegan or a lunchtime adventurer looking to branch out, we think you'll enjoy our food and the experience. We want to prove that plant food is not only delicious and fulfilling, but can also make a huge impact on your health and the planet at the same time.  
—-
ABOUT THAT KINDNESS STUFF..
Our vision of spreading kindness in the world starts at the window and trickles into every aspect of our business. (Yes, sometimes we're tired and awkward and make mistakes, but we strive to do our best each day.) We truly believe that love can change the world and that food is a great vehicle for spreading that stuff!
Even in the early stages of our formation and growth, we've made it a priority to build meaningful connections in the community and use our platform for good. So far, we've partnered with 13 different organizations (both local and global) including Kansas City Pig Rescue Network, Chain of Hope, KSMODA, KC Center for Inclusion, Care Beyond the Boulevard, Pets for Vets and others, to help raise funds and collect much needed donations.
We're excited to continue growing our community involvement this year and to find new, meaningful ways to share our vision with others along the way.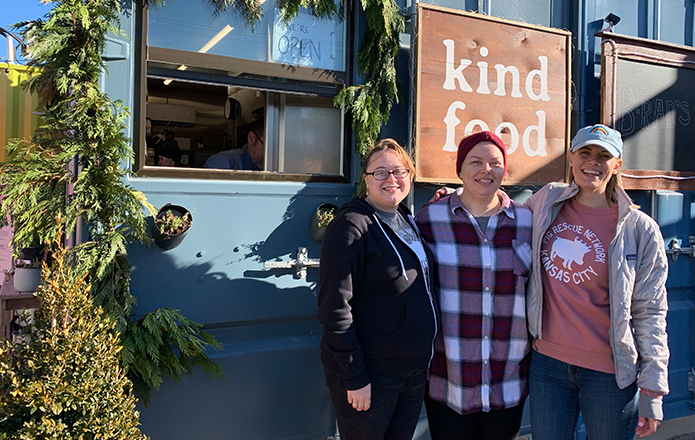 In November 2019, we partnered with Kansas City Pig Rescue Network to host a sponsor drive which resulted in over $6,800 of sponsor donations. So exciting!
—-
Why We've Turned to Crowdfunding
Launching a startup food concept is truly meant for only the craziest of people! It's a ton of hard work, full of ever-changing variables and worth every moment.
We've been working really hard for more than a year to build something people are excited to support. We've invested our time, energy, passion, sleep and money into launching and growing Kind Food.
And, it's paying off! We're receiving a ton of great feedback, seeing strong growth despite the challenges presented by an outdoor venue in the Midwest winter, and setting our sights on the opportunities ahead. 
The timing and size of this growth means we have an immediate need for extra working capital – for things like extra inventory, new equipment to streamline processes and increase output, and talented staff.
With winter margins being naturally tighter, we need your support to help us prepare for the growth of the busy season and all that lies ahead for Kind Food and our community projects this year.
Enter: crowdfunding
What we love the most about this crowdfunding platform is that we are able to give you something in exchange for your support. We'd never ask you to give us something for nothing! You can help us out AND enjoy a fun reward while you're at it. Learn more about our campaign perks in the featured list above/to the right.
We are determined to raise the capital we need to serve you well and grow the Kind Food vision this year. Will you help us reach our funding goal?
—
WHAT WE NEED & HOW WE'LL USE THE MONEY
We're asking our supporters to help us raise $30,000 or more to supplement the funds we're already bringing to the table. 
This money will help cover:
Operating expenses in the months of growth this spring
The purchase of additional cold storage so we can keep food in stock and flowing out of the kitchen to meet demand
The purchase of a few pieces of lighter equipment to help streamline our workflows and increase our output from within our small space
The hiring of additional staff to deliver on the Kind Food vision
If we surpass our goal, we'll put that additional money toward operating expenses into summer, expansion of our team and (if the campaign reaches high enough) our very own restaurant space.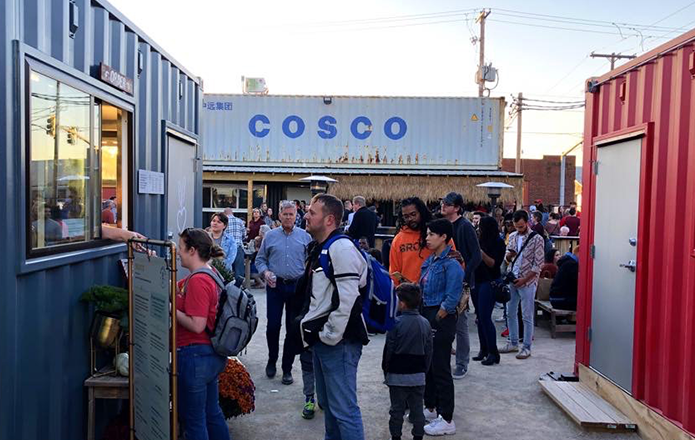 —-
Perks for Your Contribution
We have so many great rewards (aka. perks) lined up for you! In exchange for your generous support, you can choose from a variety of food, merchandise and experience perks. If you're feeling really generous, you can even customize your own!
Some of the perks are limited, so if you see one you love be sure to snag it early! We'll also be sharing a couple exclusive perks just for our email list, so be sure to check your inbox for links.
Perks will be processed after the campaign ends. We will begin fulfillment of merch, gift card, food and experience rewards sometime in March 2020. Food rewards may be redeemed beginning April 1st, 2020. You will receive a survey from us after the campaign is successfully funded so that we can gather important information such as your shipping address or preferred event date. 
—
Other Ways You Can Help
If you're not able to make a contribution to the campaign, you can still help! 
Share a link to this page on your social media account. Include a short explanation of why our work is important to you and ask your friends to consider supporting us.
Talk to your friends, family and plant-allies about it face-to-face. Let them know the campaign ends soon and ask them to consider supporting us.
Share a link to this page on your social media account — again! And again! 🙂 Repetition is very helpful because everyone is busy and sometimes people just forget!
Send us your best vibes, come see us for lunch, bring your friends to brunch and spread some kindness out into the world around you. 
—
If you are interested in larger investment opportunities, please contact us.
We are unable to offer refunds on any food, merchandise, gift card or custom rewards after the campaign ends. To request a refund, change or cancel your contribution before then, see your Indiegogo account dashboard.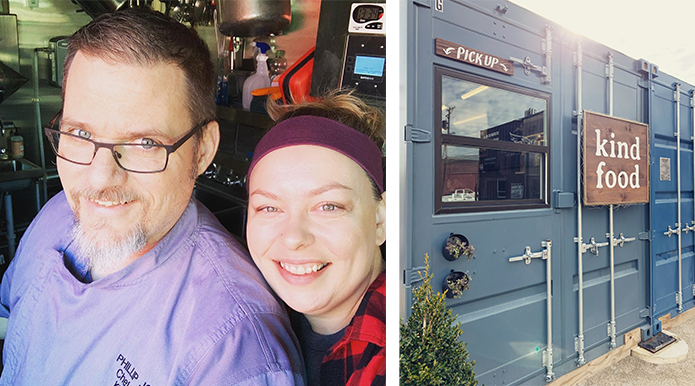 —–
Risks and Challenges
Sufficient ongoing funding is always a critical piece of any restaurant's success and it is possible we could have unexpected expenses arise at any time that might jeopardize our financial standing. We have partnered with an accounting firm to help us proactively manage our financials, and being prudent with our revenue will remain a priority for us. We will take every measure we can to ensure our financial stability in order to honor campaign rewards, no matter when they're redeemed. Should something occur that prevents us from being able to follow thru on part or all of our funding campaign promises, we will abide by Indiegogo's guidelines and be as transparent as possible in the process. We recognize you're taking a risk along with us and we promise to handle any unexpected issues transparently and to the best of our ability.