HaloFalls: 3-in-1 Water, Light and Sound | A truly unique mini waterfall and mood lamp with integrated Bluetooth speakers.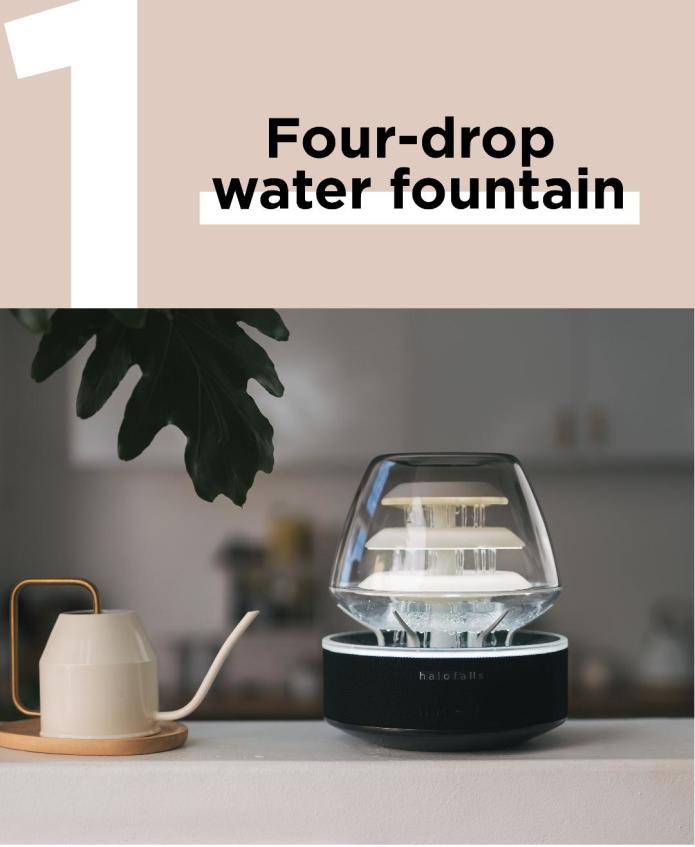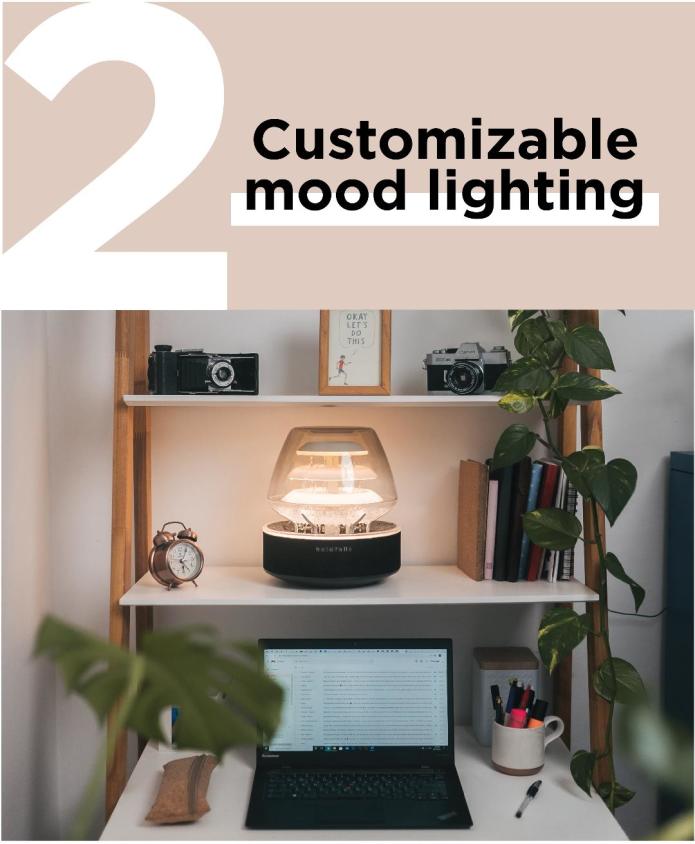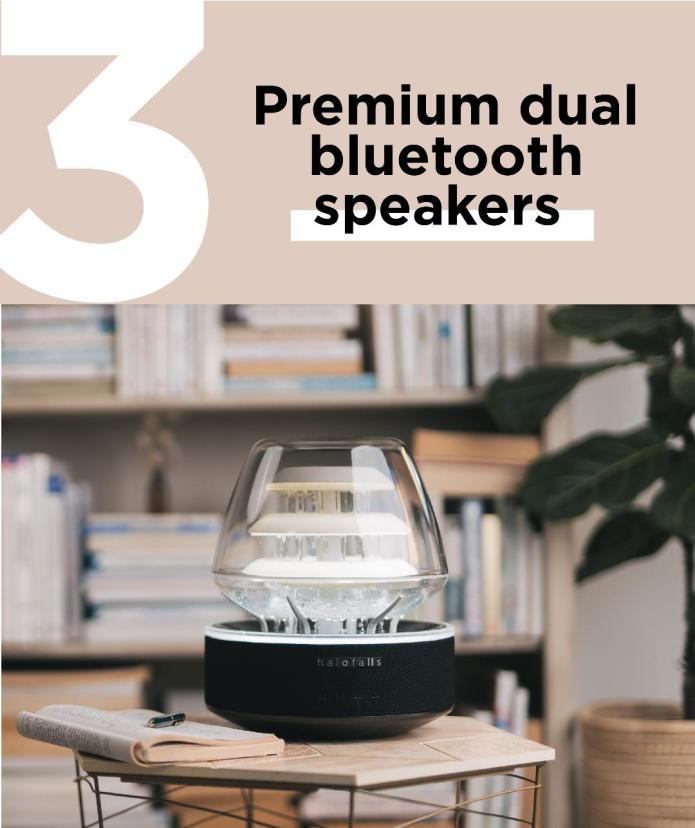 HaloFalls combines all three in a beautiful package, so you don't have to choose.

Designed to create an oasis of calm wherever it is kept, HaloFalls is a one-of-its-kind indoor water fountain that recreates the recuperative sounds of nature in a beautiful package. HaloFalls is sonically engineered to create the healing sounds of water right beside you.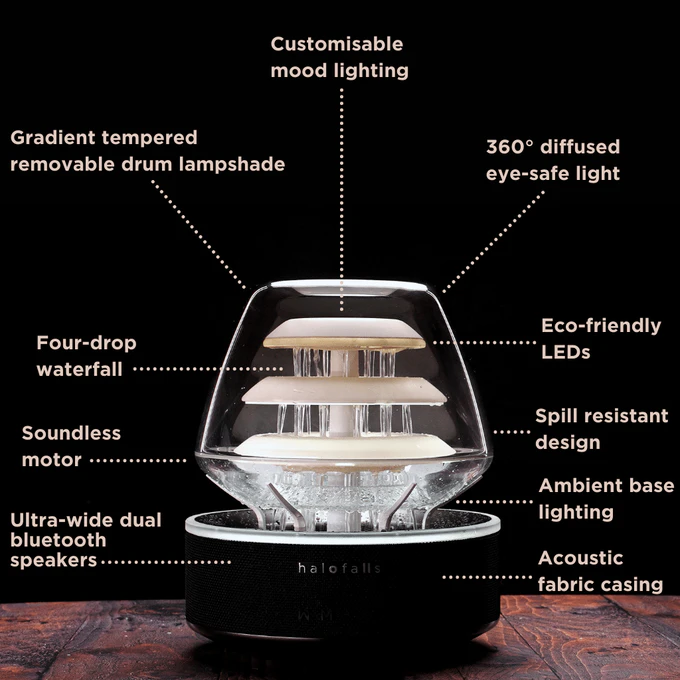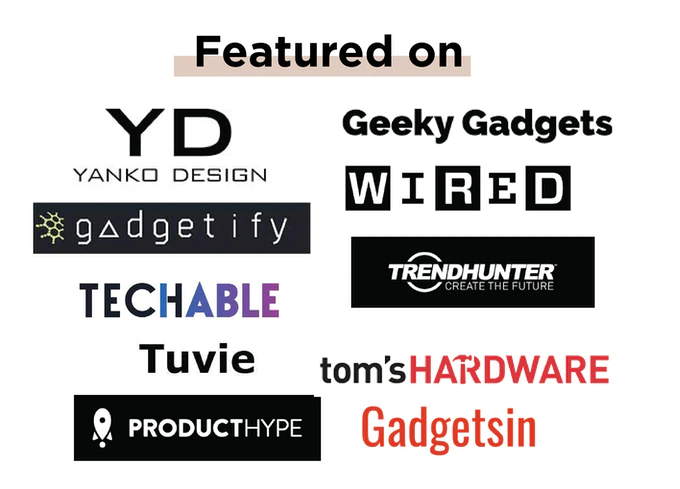 The gentle sound of flowing water can be a meditative experience, resulting in a happier, healthier, calmer state of mind. In fact, the mere sight and sound of water can induce a flood of neurochemicals promoting wellness and increased blood flow to the brain.

Your HaloFalls unit is ready from the moment it is taken out of the box. All you need to do is add water and plug it in.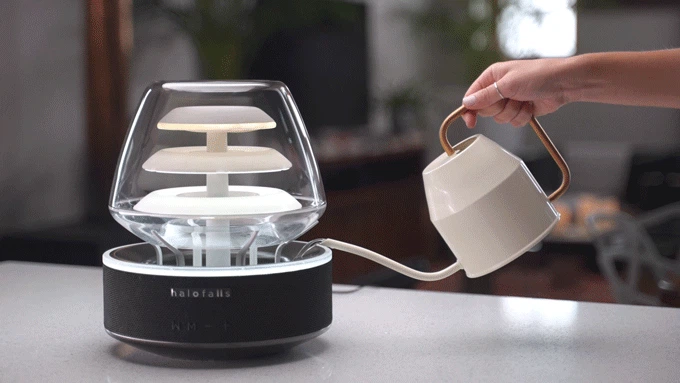 The sounds of water have been used for centuries to aid meditation. The psychological benefits of being around water are: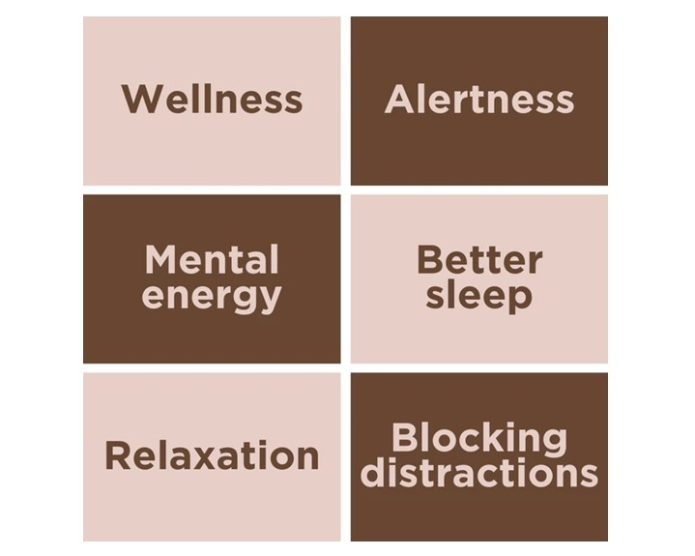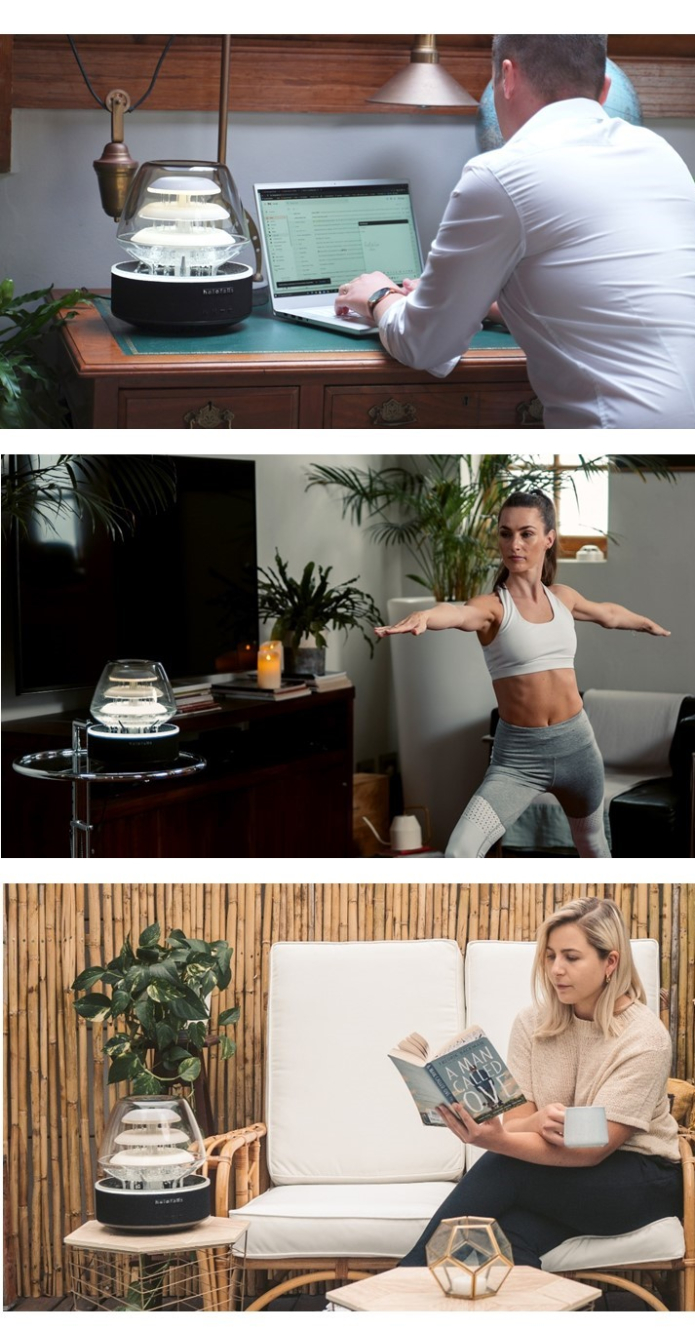 Its compact size makes HaloFalls perfect for anywhere, whether it's a sprawling living room, a cozy bedside table, or an office where you just need that extra piece of serenity.

The beautiful lampshade has been designed in a manner that makes it extremely low maintenance. It can be easily disassembled for cleaning with simple cleaning solutions. No tools required.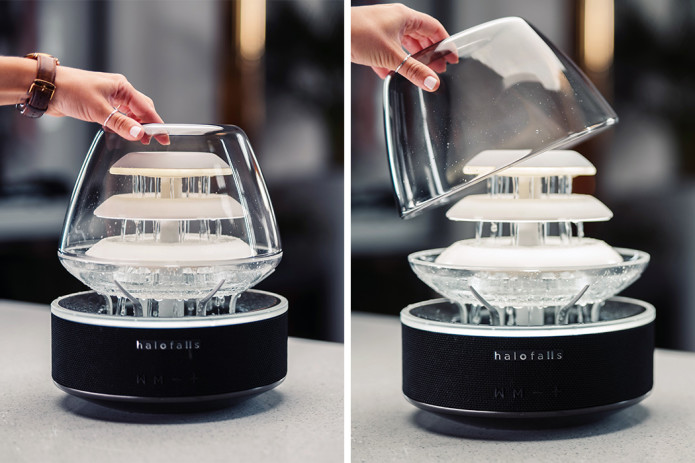 Each 'halo' has been precision engineered to produce optimal visual and aural brilliance. Immerse yourself in the calming acoustics of the trickling waterfall.

HaloFalls is powered by a submersible pump that operates very silently. That means whether it's the gentle sound of the waterfall or the music emanating from the speaker, everything will be heard clearly.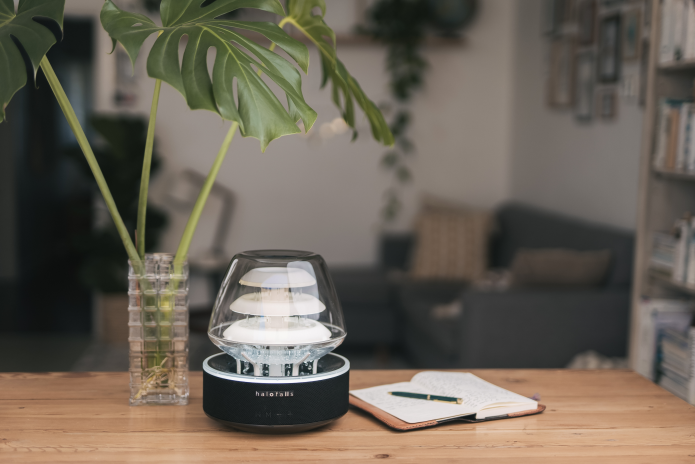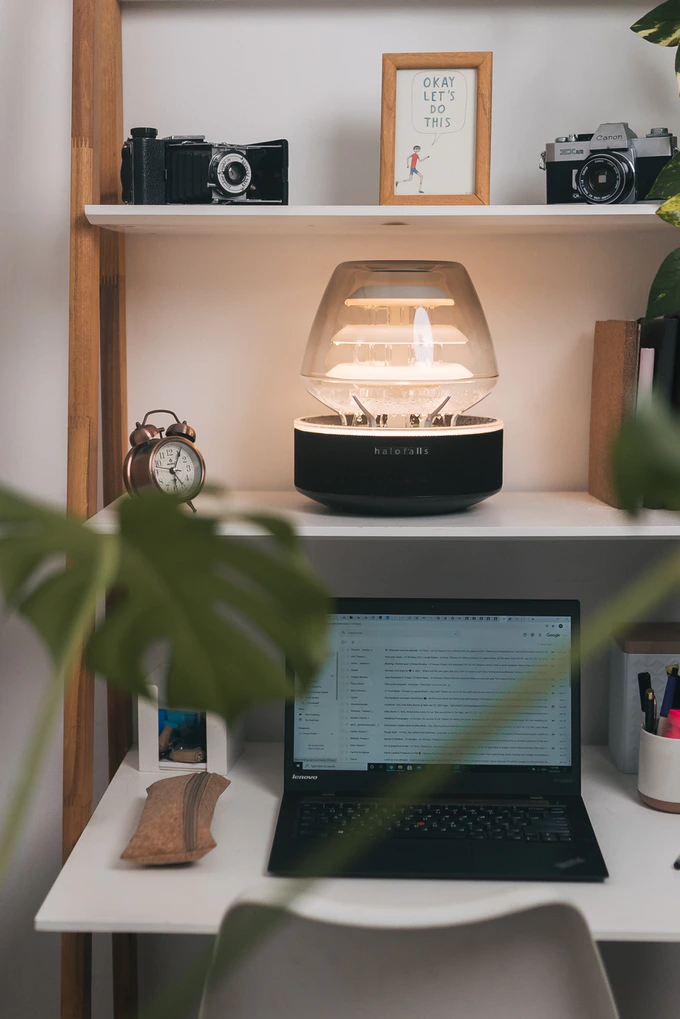 Our research identified the most common problem of traditional indoor water features – damaging water spillage. We did two things to counter this problem:
1. The waterfall was engineered in a precise manner so that the water flows directly from one layer to the next without spilling.
2. We designed an outer tapered drum lamp shade that would stop water droplets from spilling outside.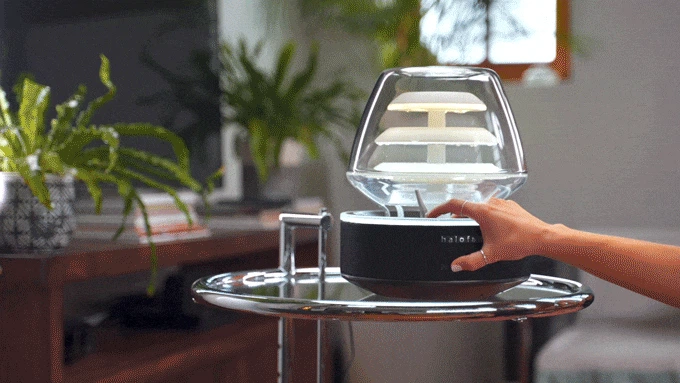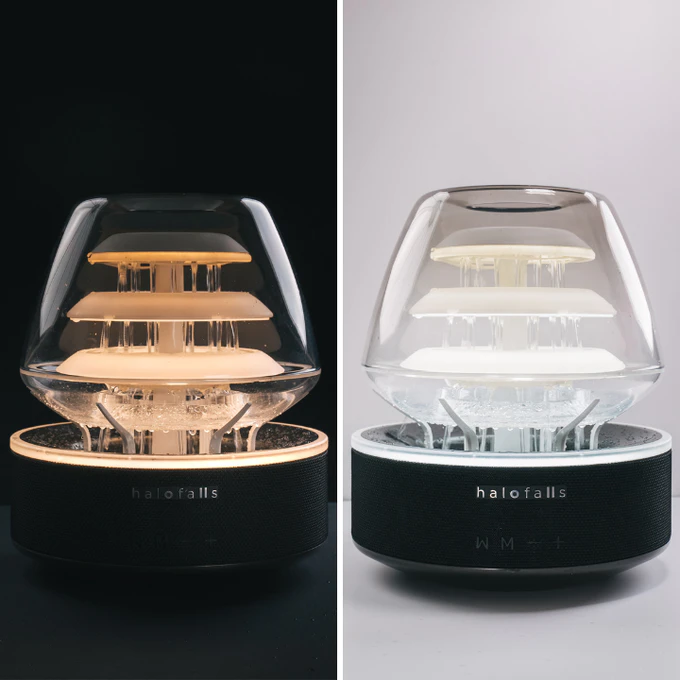 HaloFalls comes in two preset light modes so you have the flexibility to create an ambiance suiting your mood.
Cool White (6000K)
It's bright and cool. Simple lighting, perfectly suitable for reading. It's the comforting light of a traditional fluorescent lamp that illuminates its surroundings.
Warm White (3000K)
It's natural, relaxing, and heralds the end of a day. Select this winding down mode and settle down for a good night's sleep.
A step-less dimmer helps you get the right amount of brightness.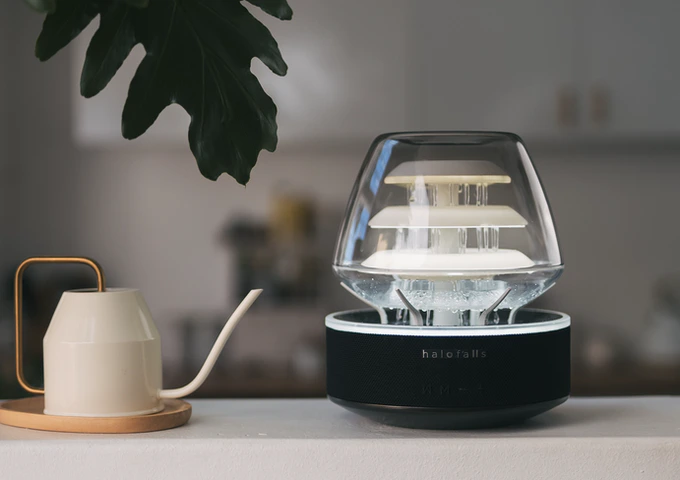 The case is made of thermostable and harmless silicon materials. That makes it heat resistant and increases its durability. The shade is given a unique gradient tint from top to bottom, easing eye strain.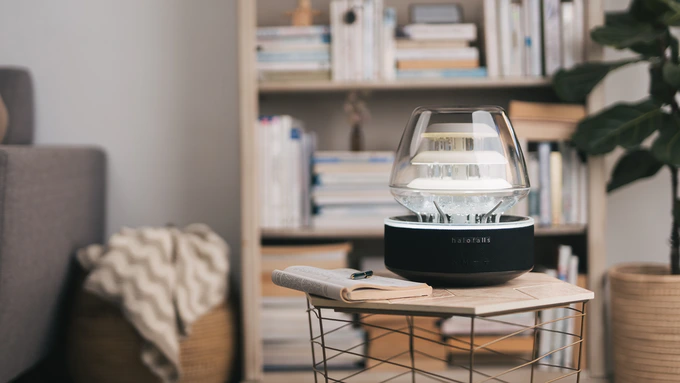 The multi-level rounded LED lighting is cleverly designed to maximize the light output and provide a unique design aesthetic. The flicker-free, glare-free, UV-free, and evenly distributed 360-degree illumination protects your eyes from strain, dry eyes or fatigue of any sort. This makes it perfect as a living room, desk or study lamp, protecting your eyes from all angles.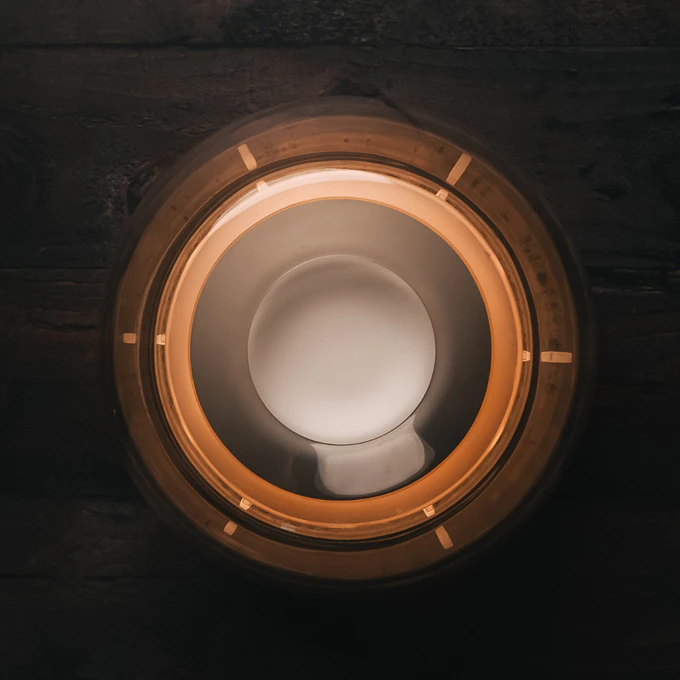 As nature lovers, we intended to make HaloFalls as energy-efficient as possible. This is made possible with the built-in LED fixture that's not just durable, but uses very little power.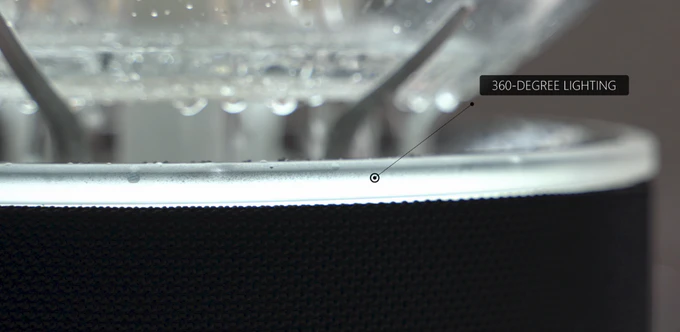 You'll notice an LED ring light on the base as well! The ambient lighting here is reflected on the water, resulting in a beautiful interplay of light and water. It's truly one of those small, magical joys.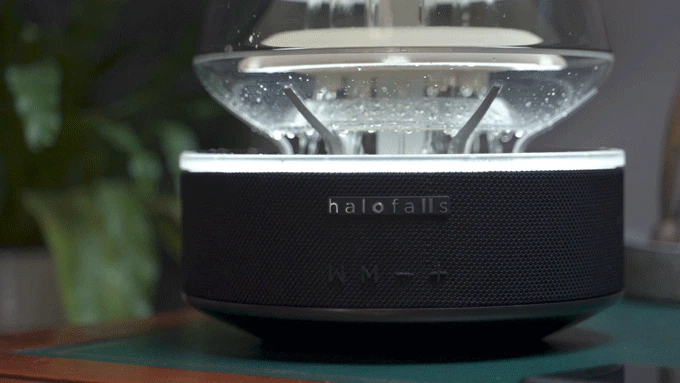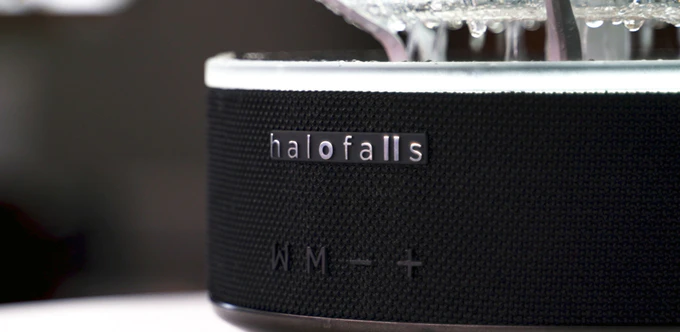 Whether you are listening to your favorite singer belting out an all-time classic, or deep into an entertaining audiobook, the crisp tonal quality of the speakers will captivate you. Designed to sound great in any environment thanks to two powerful 5W speakers with an ultra-wide full range driver and 360-degree grille.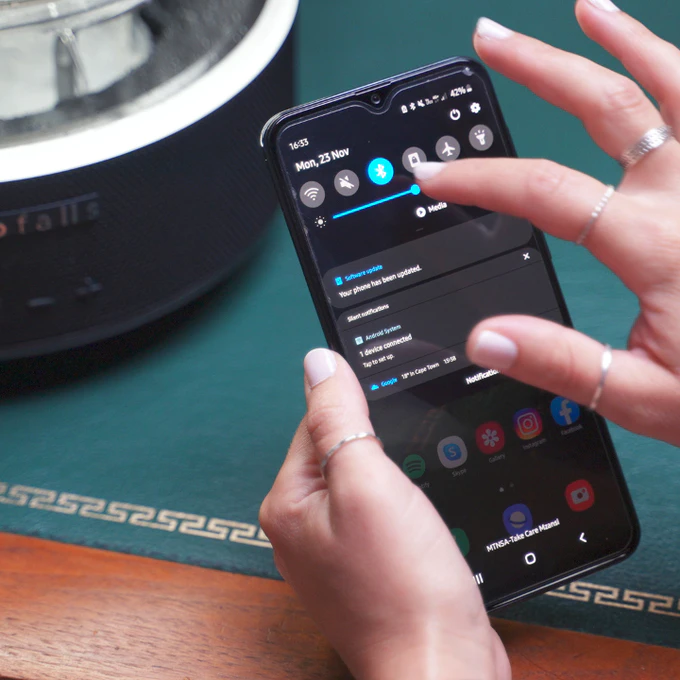 No waiting, no searching. The efficient Bluetooth pairing helps you connect wirelessly to your favorite playlists, audiobooks, Spotify, etc. on any digital device, from up to 30 feet away.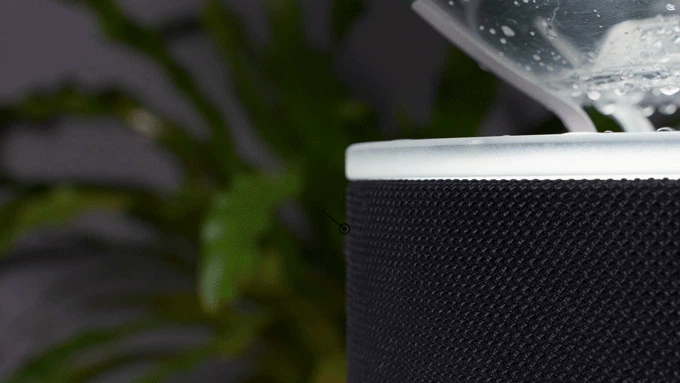 To protect the speakers from accidental spillage, a high-quality water-resistant acoustic fabric has been used. This speaker grille is stretched and locked into position for a crisp, smooth, and high-tensioned finish.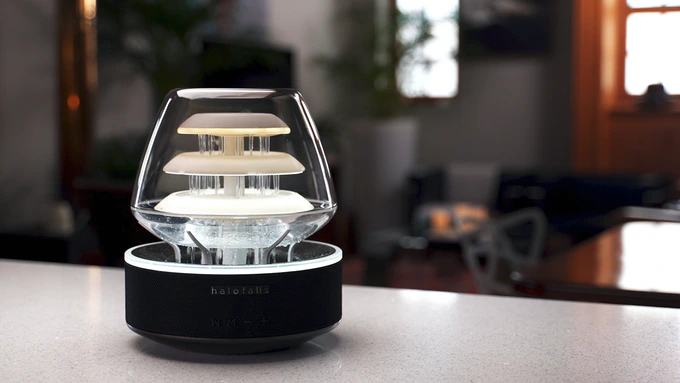 There's one thing common to all the materials used in creating a HaloFalls unit: the premium quality. Extensive research has been done to procure high-grade materials for the construction of each element that makes up HaloFalls.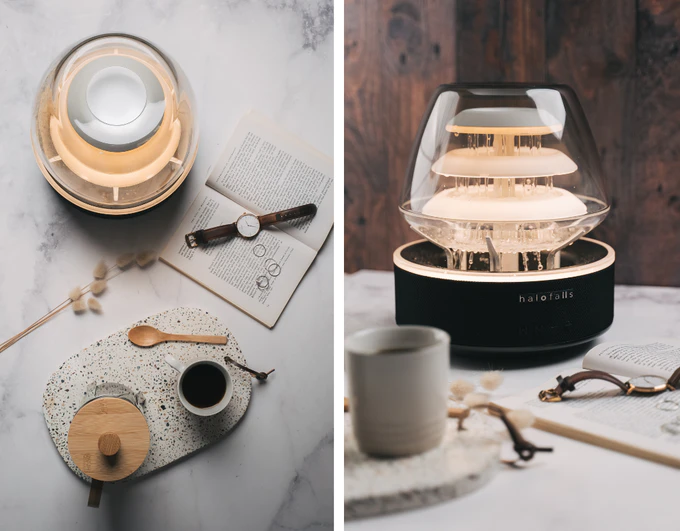 To bring HaloFalls to life we teamed up with a passionate, professional team of industrial engineers and designers from the award-winning product design firm named Invent Group. HaloFalls is a result of over a year's research, design, and material combination.
We promise you the highest quality execution and delivery.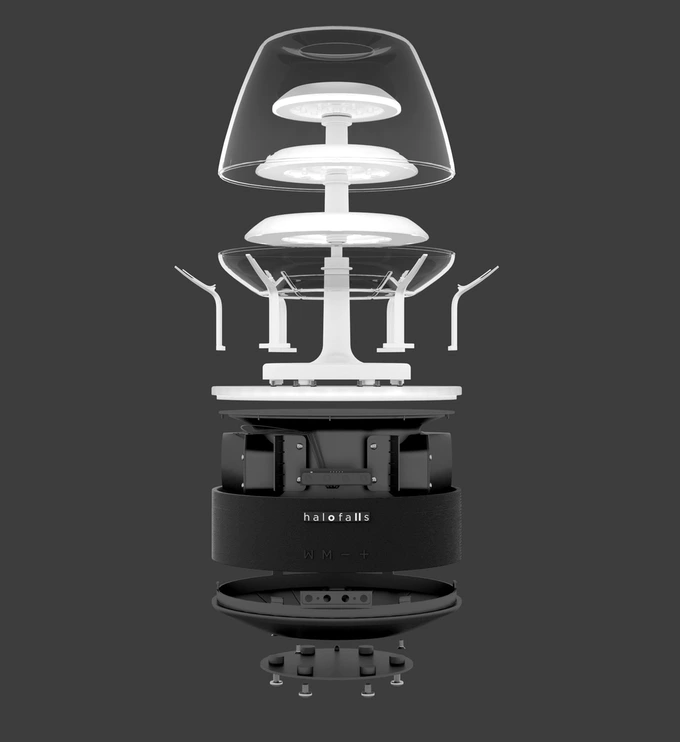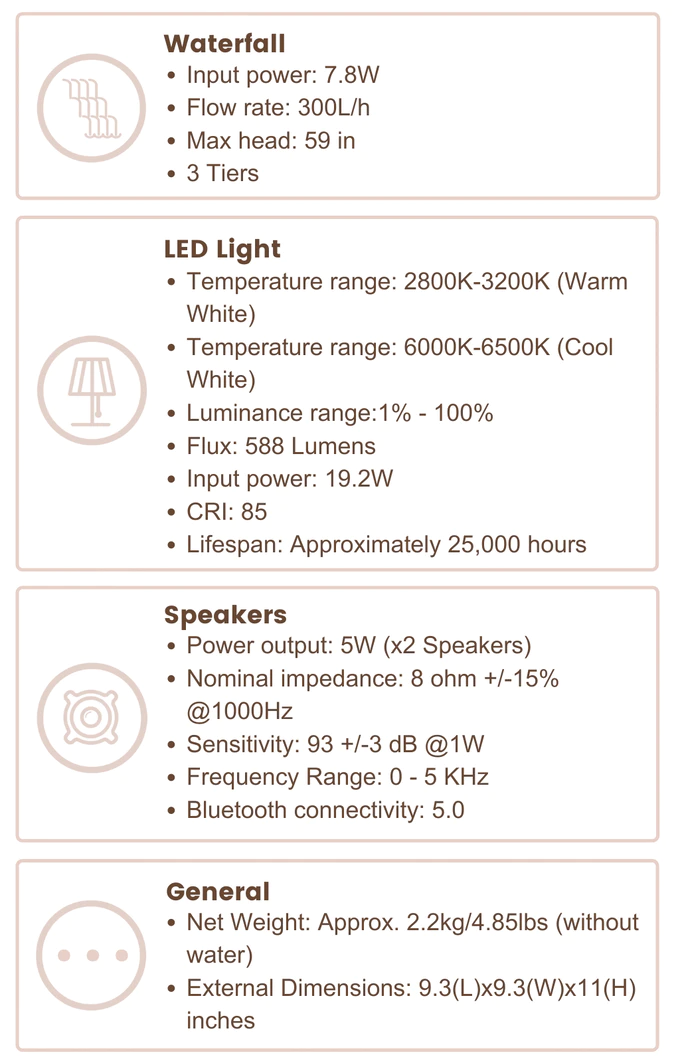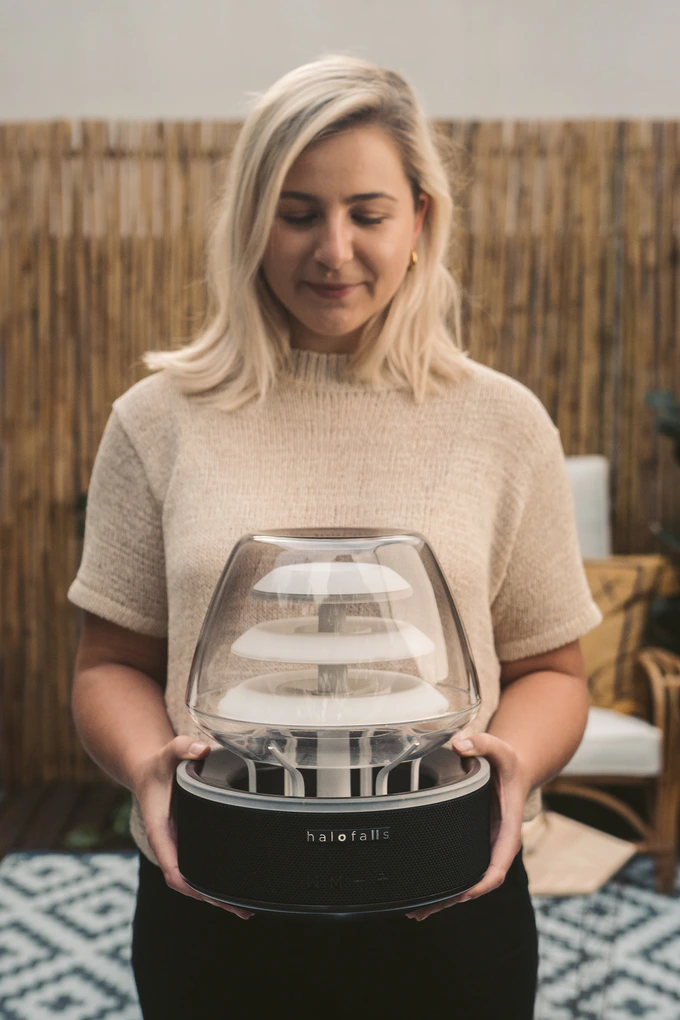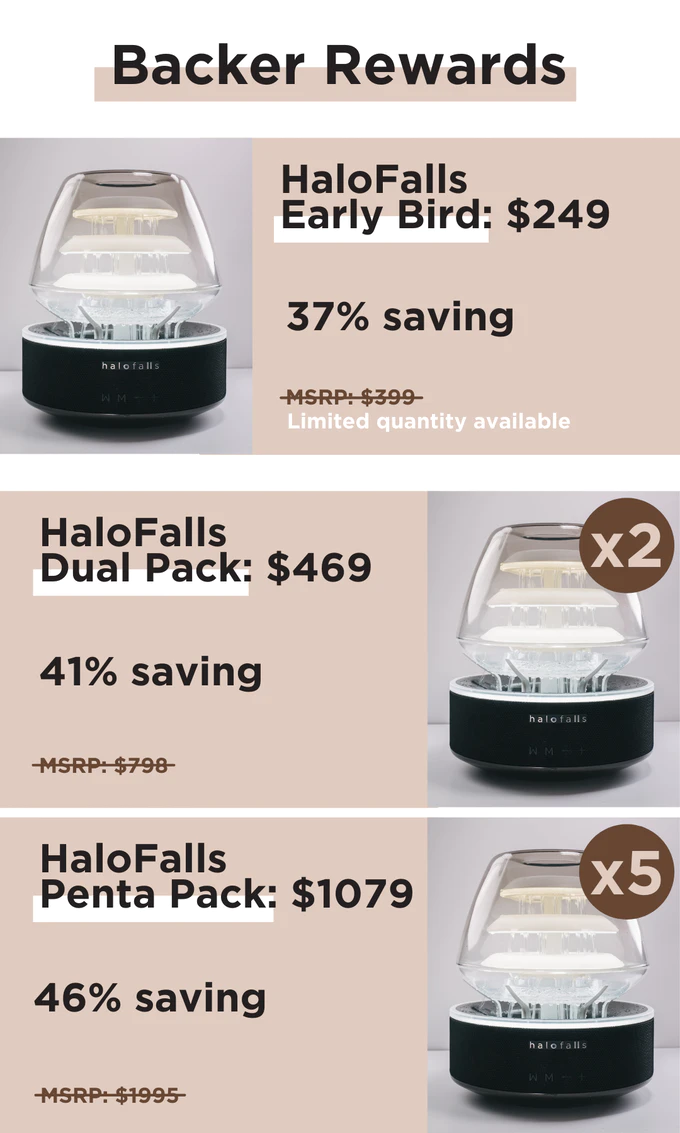 Our team consists of a group of nature lovers, designers, and engineers who care about the well-being of people and their environments. A community that believes in creating things of beauty that does a world of good.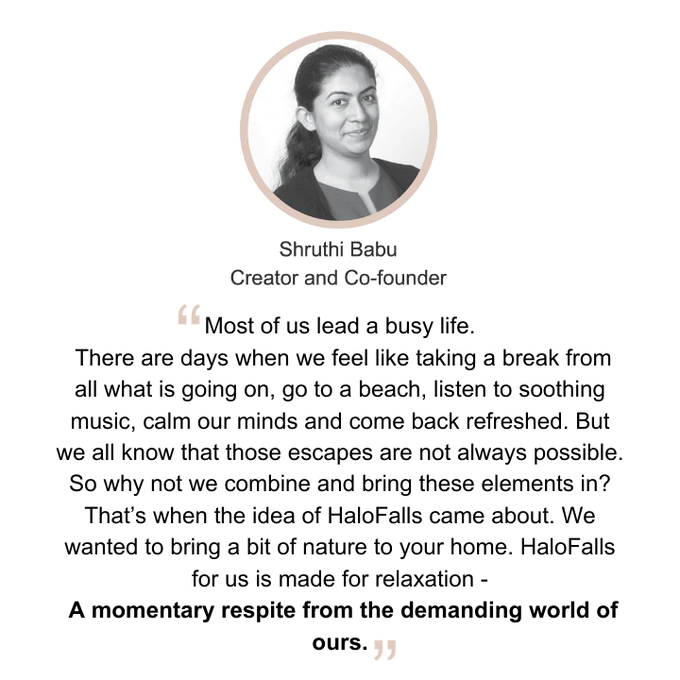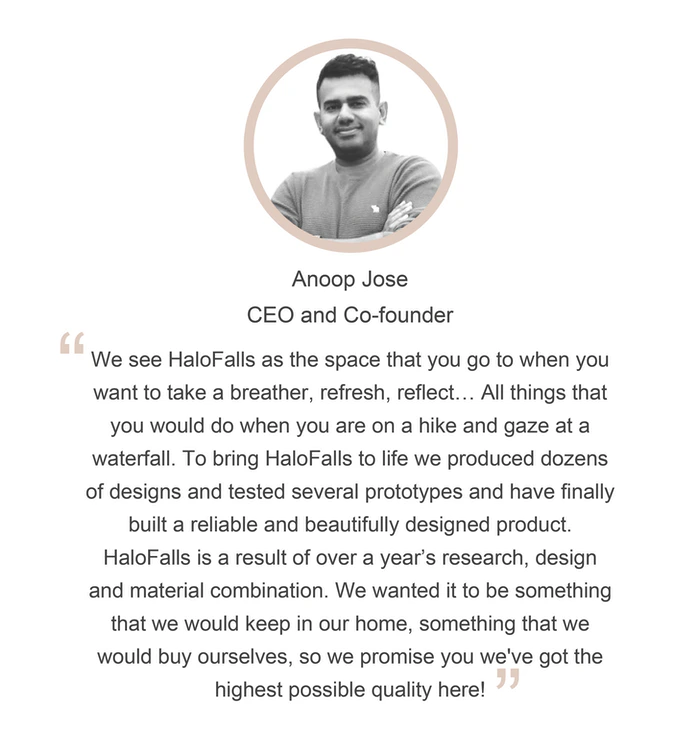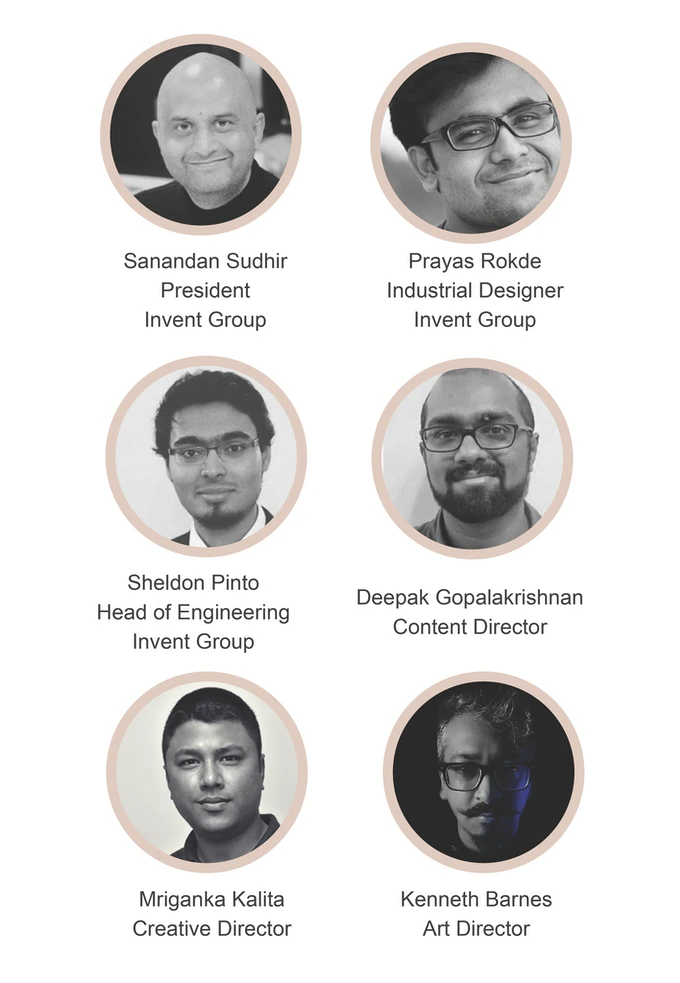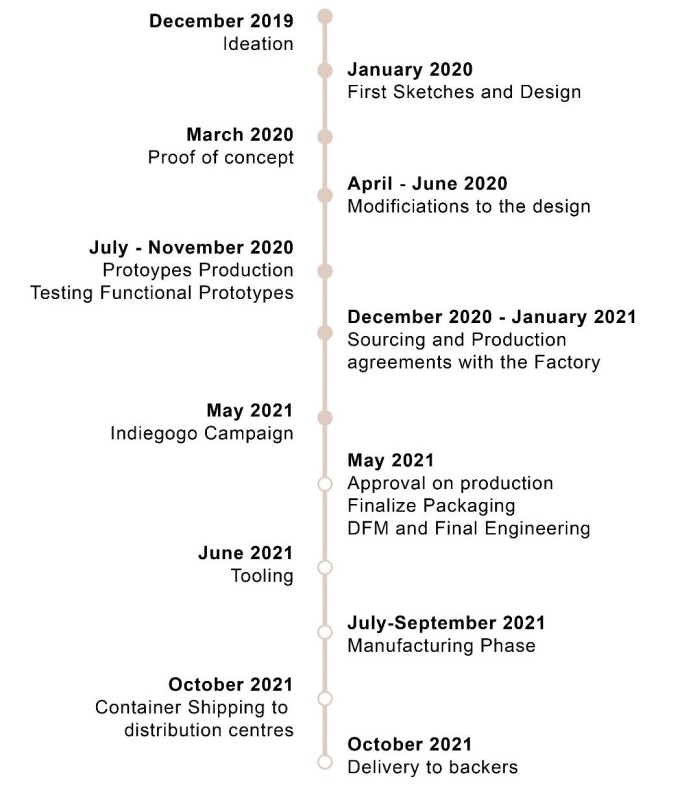 Shipping
HaloFalls will be shipped worldwide. Shipping is not included in the reward levels and will be charged closer to the shipping date via our pledge manager. Covid-19 has contributed to shipping prices going up. We estimate that with restrictions easing in Summer 2021 shipping prices will be lower than what it is today. This will result in savings on shipping costs for you.
VAT/Import tax
Based on your local regulations you may owe duty, VAT, or other taxes. These taxes legally have to be paid when you receive the package.
It's always good to share some positive vibes. Follow us on social media and help share the campaign.
Risks and challenges
Manufacturing and Supply Chain: We have established relationships with experienced contract manufacturers to mitigate the risk of delays by material suppliers and to ensure quality control is implemented to the highest level. With an experienced team of engineers and manufacturing specialists, we are confident about fulfilling our promise to our backers. Logistics: We already have tied up with a well-established logistics partner who will fulfill your pledges. We will be shipping our products to their international warehouses in the USA, Europe, Hong Kong, and Australia and from there we will complete the last mile direct-to-customer by providing you with tracking updates. As we all know, due to COVID-19, shipping may involve unexpected delays or problems at borders. What we have observed is that there are rule changes that occur regularly, possibly resulting in a few days' delay. But we will be transparent and keep you fully updated if such issues arise.
Long-lasting design
We have designed HaloFalls to be tough and durable. The materials (tough top shell, lower base shell, and Halo layers) and the components (top-of-the-line weather-resistant electronics) are of the highest available quality and will endure long, sustained use. In short, HaloFalls will stand the test of time.
Sustainable materials
LED lights are considered highly energy efficient because of one simple fact – 95% of the electricity it receives is used to produce light. In addition, low carbon dioxide emissions compared to other light bulbs make LED lights truly eco-friendly.
Environmentally friendly factories
Our suppliers are carefully chosen on the basis of their adherence to environmental rules & regulations concerning labor law and sustainable practices.