HangOn: Detox the Night | The first chewable tablet for alcohol drinkers. Leave the rough mornings behind.
UPDATE 7-2-19
We're sorry to say farewell to the Indiegogo platform and community but are happy to announce HangOn is now available on its brand new online store.
Please continue to support us and detox the night! 

HangOn: Detox the Night
Introducing the first chewable tablet for alcohol drinkers, HangOn.
Packed with 8 different amino acids and antioxidants, our team of young professionals based in New York City has created a convenient, social and discreet solution for those all too familiar rough mornings.
You don't need to swallow whole pills. You don't need to carry anything around with you larger than a pack of gum. HangOn is small and slim enough to fit in your pocket or purse.
Each pack of HangOn contains 10 chewable tablets (5 servings) and will retail for $20.
That works out to less than the cost of a beer ($4) to detox the night!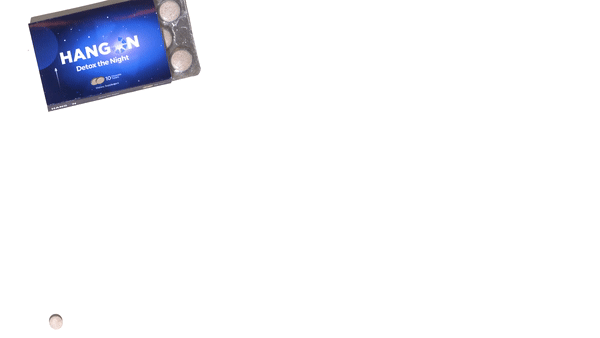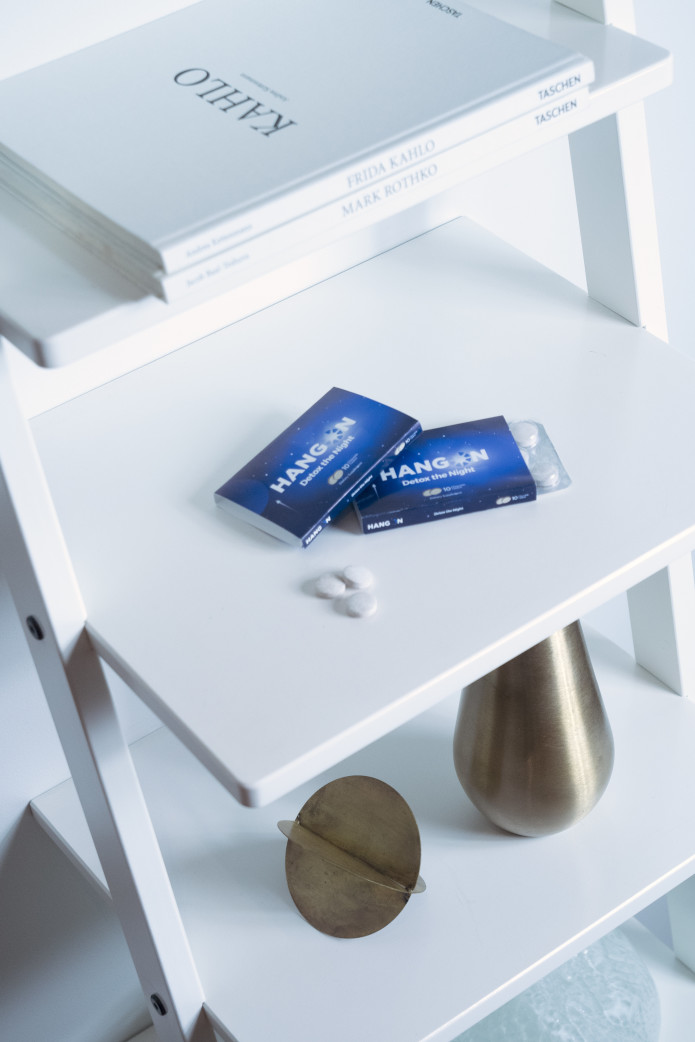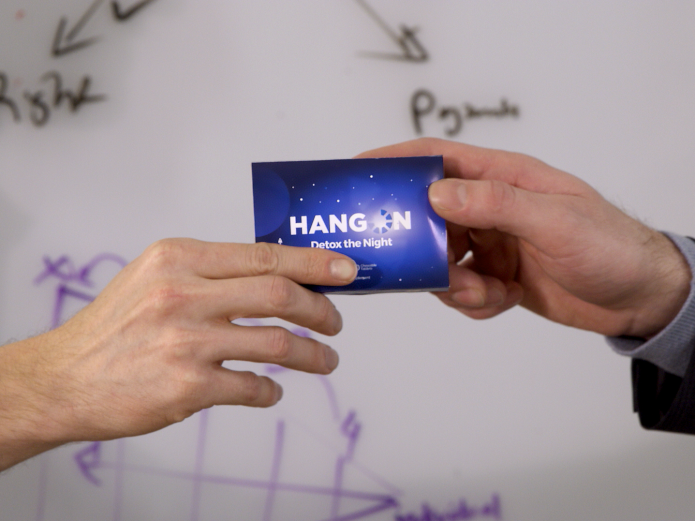 (1) Take two tablets at least 30 minutes before your first alcoholic drink. HangOn is most effective when taken prior to drinking.
(2) Enjoy your drinks! Let loose!
(3) Take an additional 2 tablets for every 3 or 4 alcoholic drinks consumed. We encourage you to drink responsibly.
HangOn is currently available in a tart citrus flavor!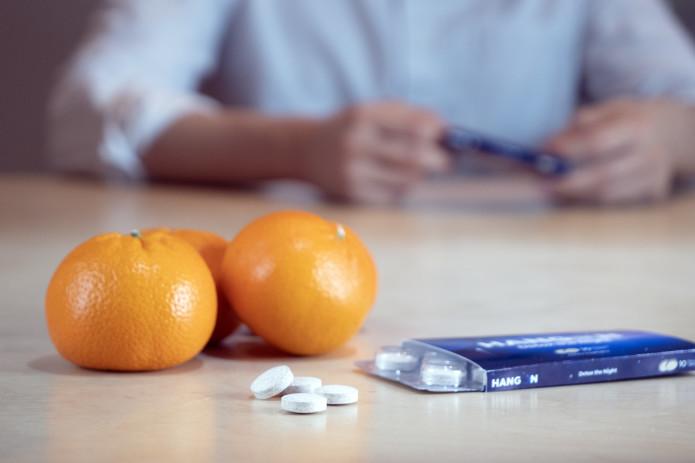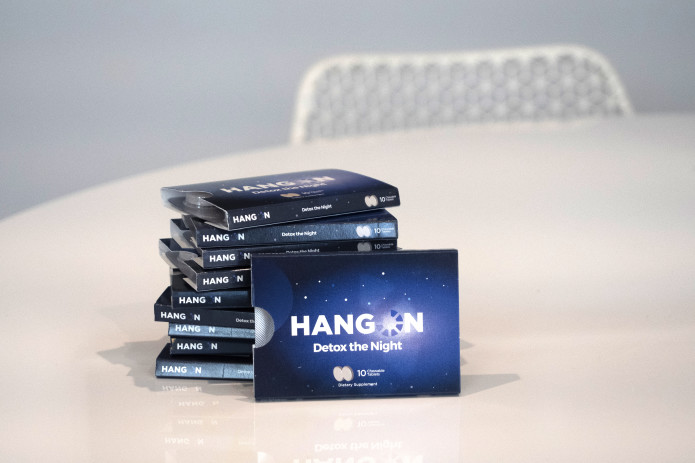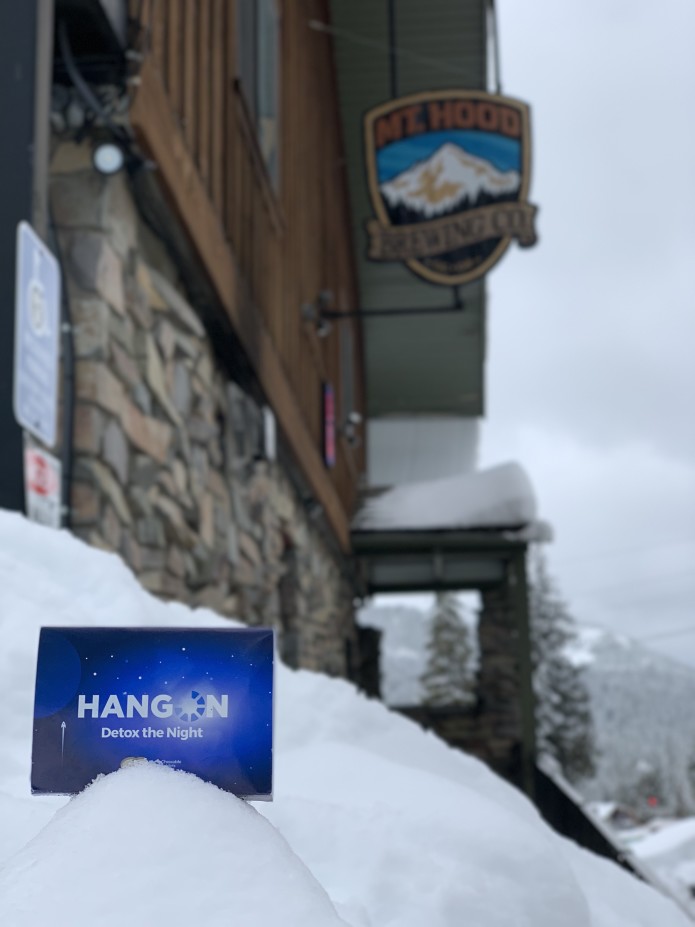 Our Story: The Beginning
HangOn started as the idea of a team of young professionals living in New York City. 
From our time in the corporate world, we are well aware of the need to wake up each morning and perform at a high level throughout the day (even if the night before involved a few too many drinks). Happy hours, holiday parties and corporate events sprinkled between birthdays and spontaneous meet-ups with friends for drinks led to some rough mornings in the office.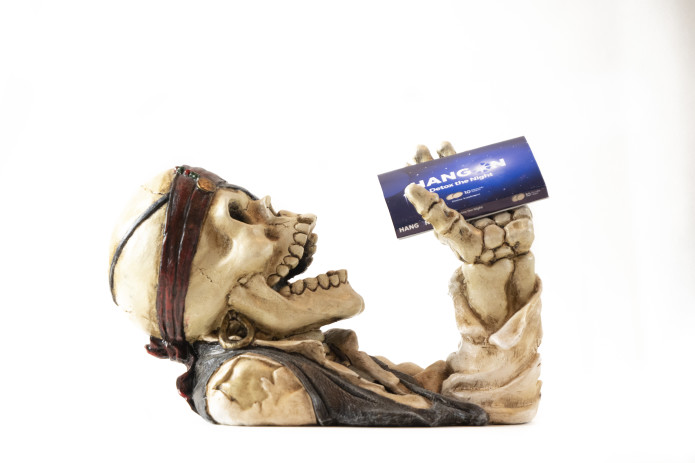 Our Story: The Problem
It was hard to enjoy nights out without having to suffer a drop in productivity (accompanied by fatigue, headaches, stomach issues and a general aversion to any activity). Each of us had tried conventional hangover remedies including: chugging liters of Gatorade or Pedialyte, taking a few ibuprofen pills, coffee, cold showers, bowls of ramen or pho, greasy diner food, or even trying to go to the gym to "sweat it out", with limited success.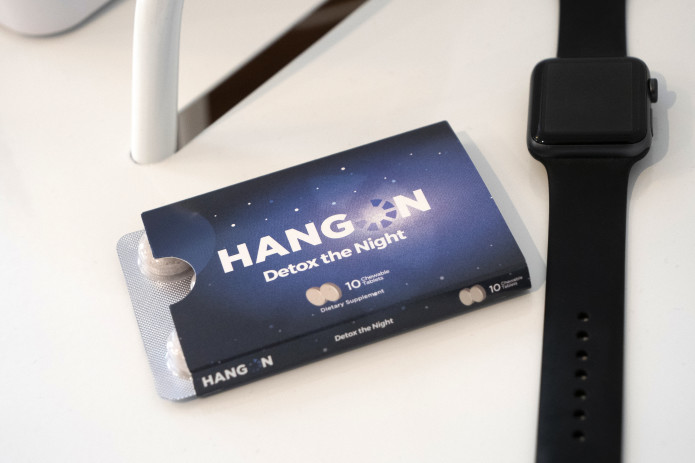 Our Story: The Solution
Enough was enough. We committed to finding a better solution and decided to take a leap of faith and start HangOn. We consulted 30+ of the world's experts: medical doctors, chemists, pharmacologists and nutraceutical specialists who specialized in supplements, hangovers and alcohol. We read everything we could find on alcohol metabolism, hangovers, liver detoxification and existing remedies. All of this science pointed to the liver's ability to metabolize and remove the toxic by-product of alcohol, acetaldehyde, from the body, and the glutamine rebound. Based on our team's research and discussions with the experts, we had finally created the first HangOn formula. Now it was time to test the theory in reality.
For several months straight, we drank in the name of science (nursed a few hangovers ourselves) and tested the efficacy of our formula, consulting the world's experts as we went and making the proper adjustments.  Nearly a year later, using our discussions with experts, our in-house medical expertise (a doctor with a MBA from Duke University) and real-world testing, our team created the FDA-compliant HangOn tablet. It was time to move forward to get it into more people's hands.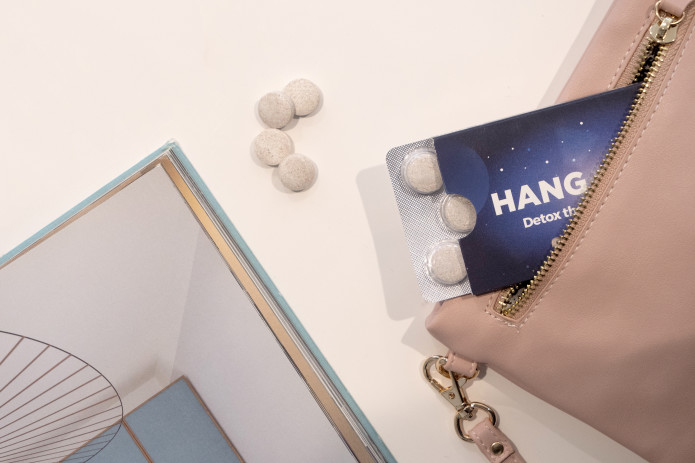 Help Us Help You!
The HangOn Team has perfected a proprietary formula, contracted a certified manufacturer based in the United States and completed a small-batch production run. Now, we need your help to take the next steps to get HangOn into your hands!
The funds from this Indiegogo campaign will go to:
Scale up operations.
Begin sales online and in retail stores.
Enable the development and research of new product lines, flavors and packaging.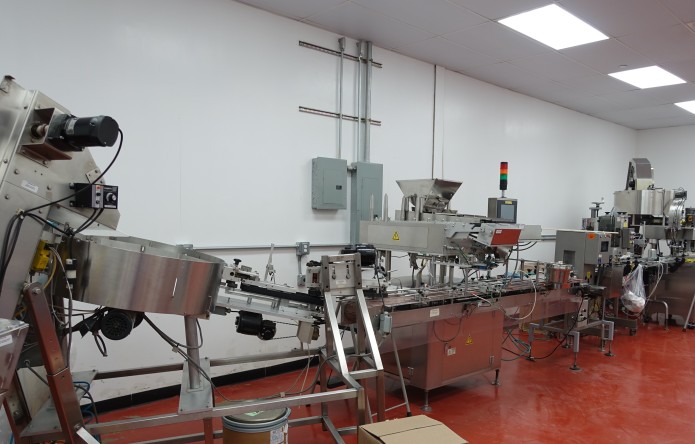 Our Mission
Our goals with the launch of HangOn are three-fold.
We hope to become the go-to supplement for drinkers.
We hope to educate drinkers on the effects of alcohol and the science of hangovers.
We hope to provide our customers with new and innovative products. We're constantly brainstorming ideas for the next big idea!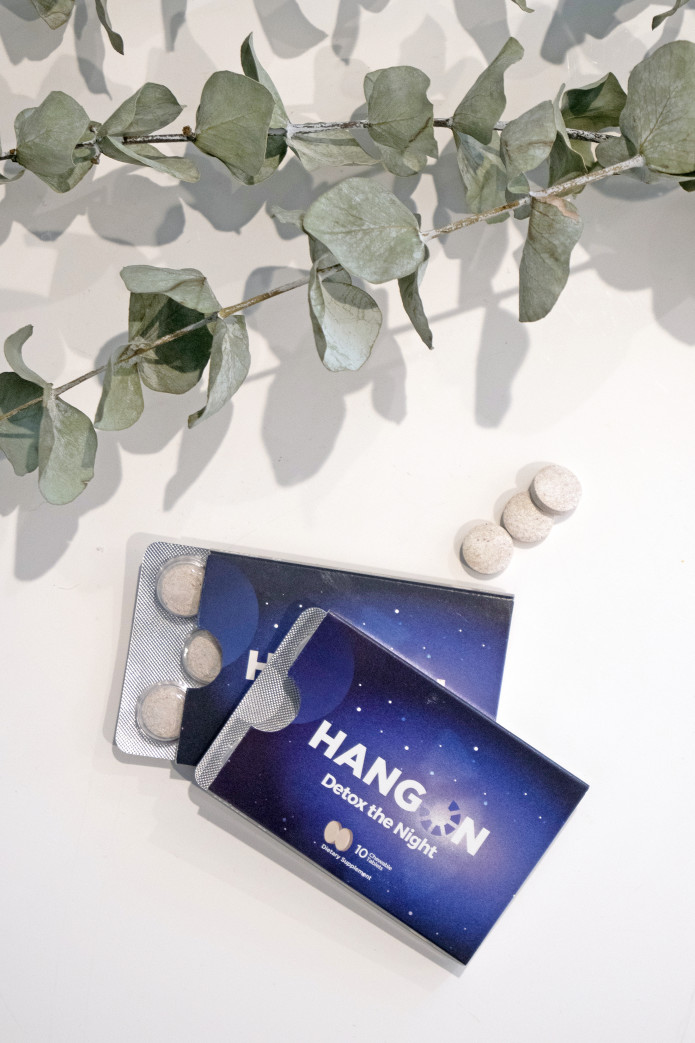 The Team
Min, a chemical engineering major from Northwestern University, currently serves as our President. He grew up in Atlanta, Georgia and his favorite drink is…whatever's on tap!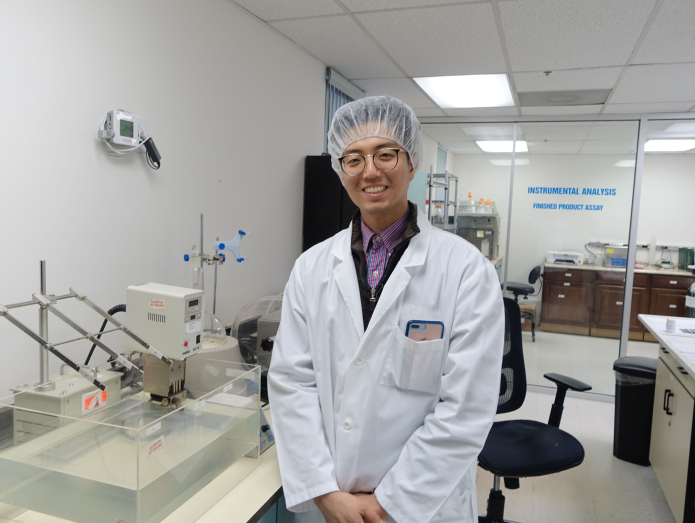 Understanding the Hangover

​
Glutamine Rebound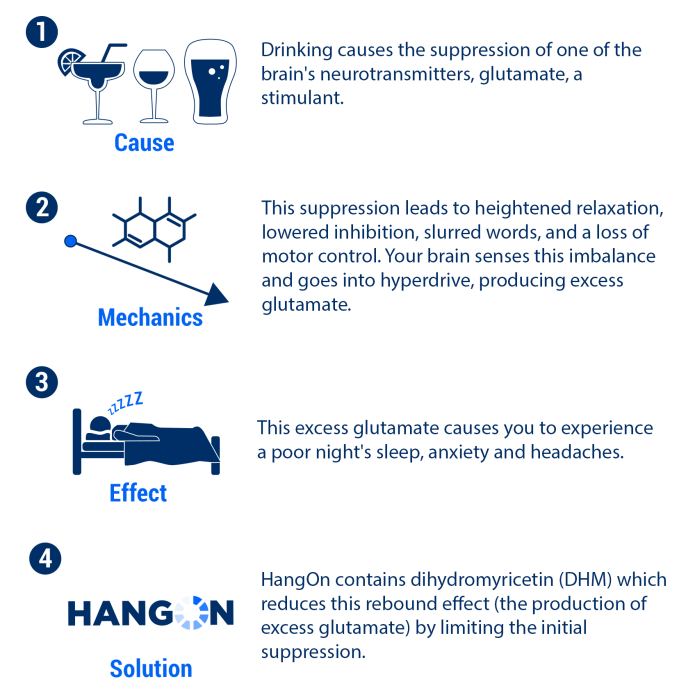 What's In HangOn?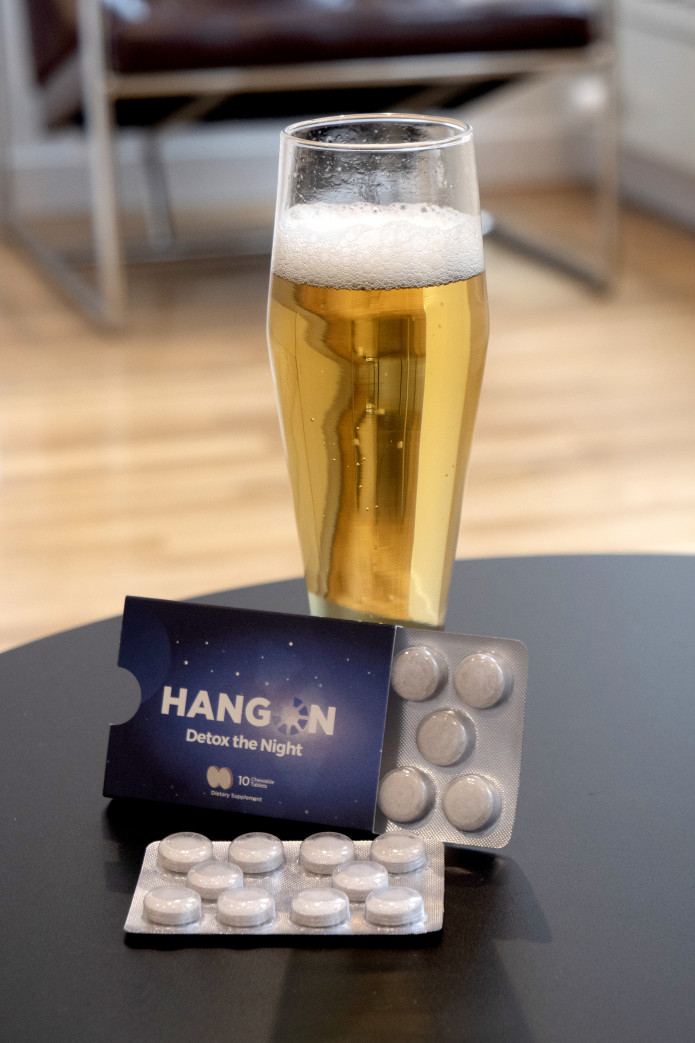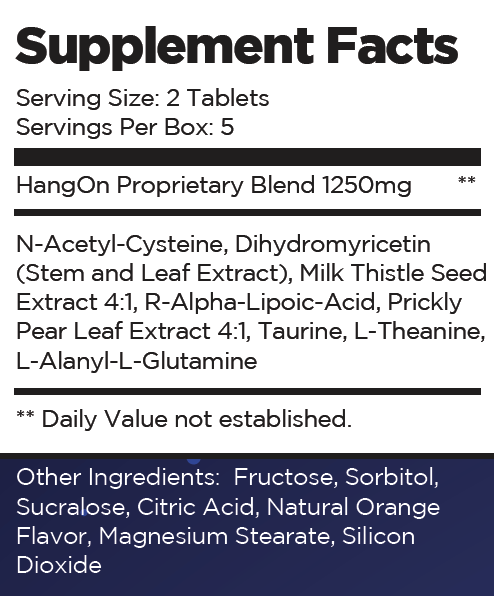 Testimonials from Our Fans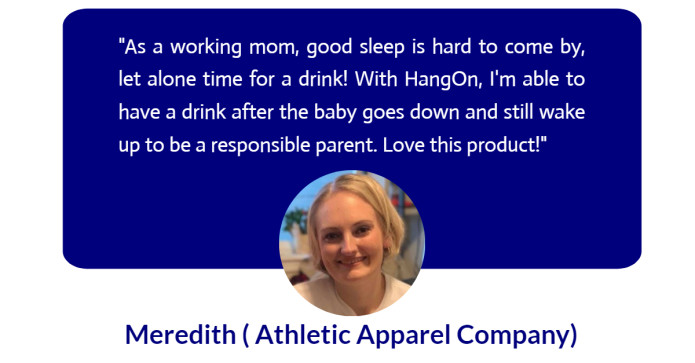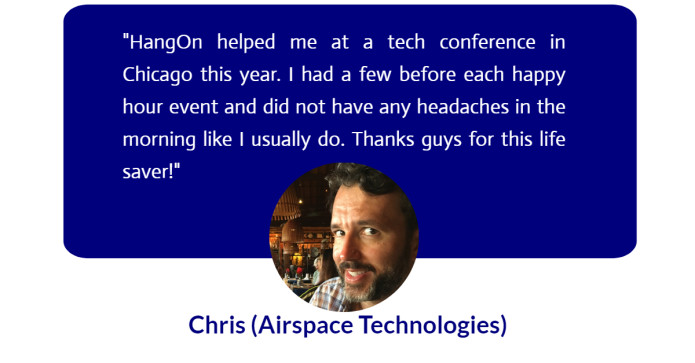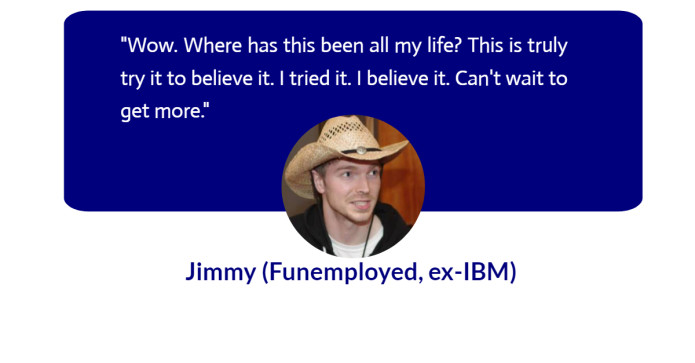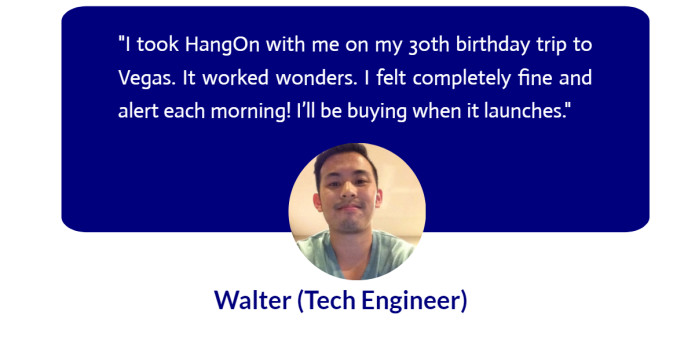 Referral Contest (Getting Started)
Step 1: Create an Indiegogo account and back HangOn. 
Step 2: Log in to Indiegogo (you must be logged in to your account to receive referral credit!).
Step 3: Look to the right of our campaign video and you will see a gray 'link' button. If you click the button, your unique URL will pop up. You can now copy your URL and share via social media (FB, Twitter, Google+, Instagram, etc.), text, or email.
Step 4: You can also click on the social media buttons, also found next to our campaign video to share your unique URL.
Step 5: The last way to share is when you claim a perk. A confirmation email will appear in your inbox.  Scroll down to the bottom of the email and share.
Referral Contest FAQ
Referrals are not immediately reflected on your Indiegogo profile but will be displayed within 24 hours.
Indiegogo is not able to track referrals made outside of this method. If you tell your friends by word of mouth or send a link without your unique referral ID, that share will NOT be counted in your referrals on Indiegogo. 
Note that the referral must immediately make a contribution after clicking on your link. If they visit other pages or websites or leave and come back to the campaign later to contribute, their contribution will not be counted as a referral from you.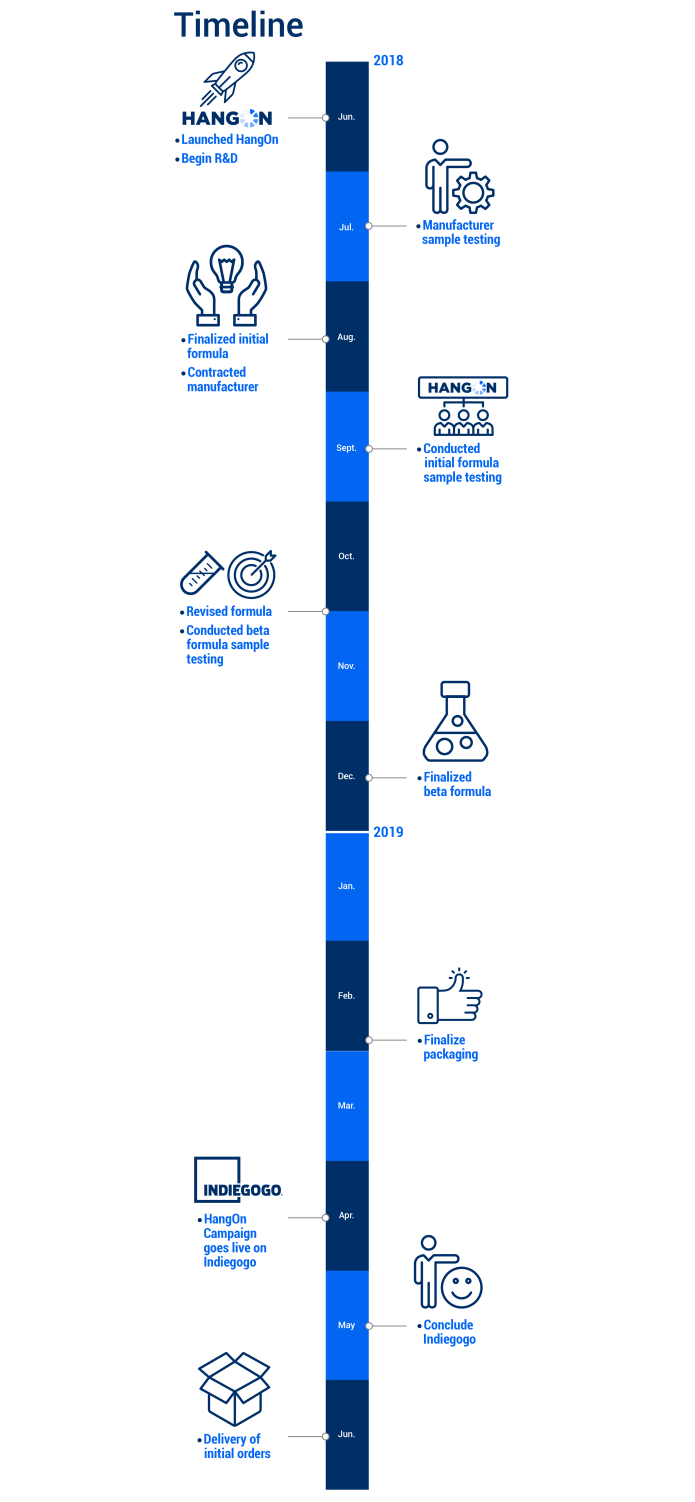 FAQ
Contact Information?
Please send all inquiries to [email protected].
International Delivery?
Currently, HangOn is only available within the United States. Sign up for our email list to receive updates on when we might ship to your country!
Where is HangOn manufactured?
HangOn is proudly made in the United States.
Is HangOn Safe?
Yes, our full production run will be FDA-compliant and manufactured in a GMP-certified facility. The formula has been created in consultation with medical professionals and scientists. 
Are there other flavors available?
We currently only offer the citrus flavor but will consider new flavors such as berry or grape in the near future. Tell us what you like!
Will HangOn prevent me from getting drunk?
HangOn is not designed to prevent intoxication. Please drink responsibly.
Can I take HangOn if I am taking other medications?
Although HangOn is safe, any individual with particular concerns should consult a physician before taking HangOn, especially if taken with other medications.
Can I take HangOn after drinking?
Yes. We designed HangOn to be portable, convenient, available and shareable when you most need it. However, sometimes people just won't have it with them or will forget. In such cases, we recommend taking HangOn before sleeping. HangOn was not designed to be taken in the morning after your night out.
Scientific Studies
Espe M, Holen E. Taurine attenuates apoptosis in primary liver cells isolated from Atlantic salmon. Br J Nutr. 2013; 110(1): 20-28
Wiese J, McPherson S, Odden MC, Shlipak MG. Effect of Opuntia ficus indica on symptoms of the alcohol hangover. Arch Intern Med. 2004; 164(12): 1334-1340
Pradhan SC, Girish C. Hepatoprotective herbal drug, silymarin from experimental pharmacology to clinical medicine. Indian J Med Res. 2006; 124(5): 491-504
Theanine is a candidate amino acid for pharmacological stabilization of mast cells. Amino Acids. 2012; 42(5):1609-1618
Shen Y, Lindemeyer AK, Gonzalez C, et al. Dihydromyricetin As a Novel Anti-Alcohol Intoxication Medication. The Journal of Neuroscience. 2012; 32(1): 390-401
Li RJ, Ji WQ, Pang JJ, Wang JL, Chen YG, Zhang Y. Alpha-lipoic acid ameliorates oxidative stress by increasing aldehyde dehydrogenase-2 activity in patients with acute coronary syndrome.  Tohoku J Exp Med. 2013 January 
Frank Giorlando MBBS, BMedSc. N-acetylcysteine in psychiatry: current therapeutic evidence and potential mechanisms of action. Journal of Psychiatry & Neuroscience: JPN 36.2 (2011): 78
Yu, Jian-Chun, Zhu-Ming Jiang, and De-Min Li. Glutamine: a precursor of glutathione and its effect on liver. World Journal of Gastroenterology 5 (1999): 143-146
Jaya, D. S., J. Augustine, and V. P. Menon. Protective role of N-acetylcysteine against alcohol and paracetamol induced toxicity. Indian Journal of Clinical Biochemistry 9.2 (1994): 64-71
Sprince H et al., Protectants against acetaldehyde toxicity: Sulfhydryl compounds and ascorbic acid. Fed Proc 33(3) (Part 1): March 1974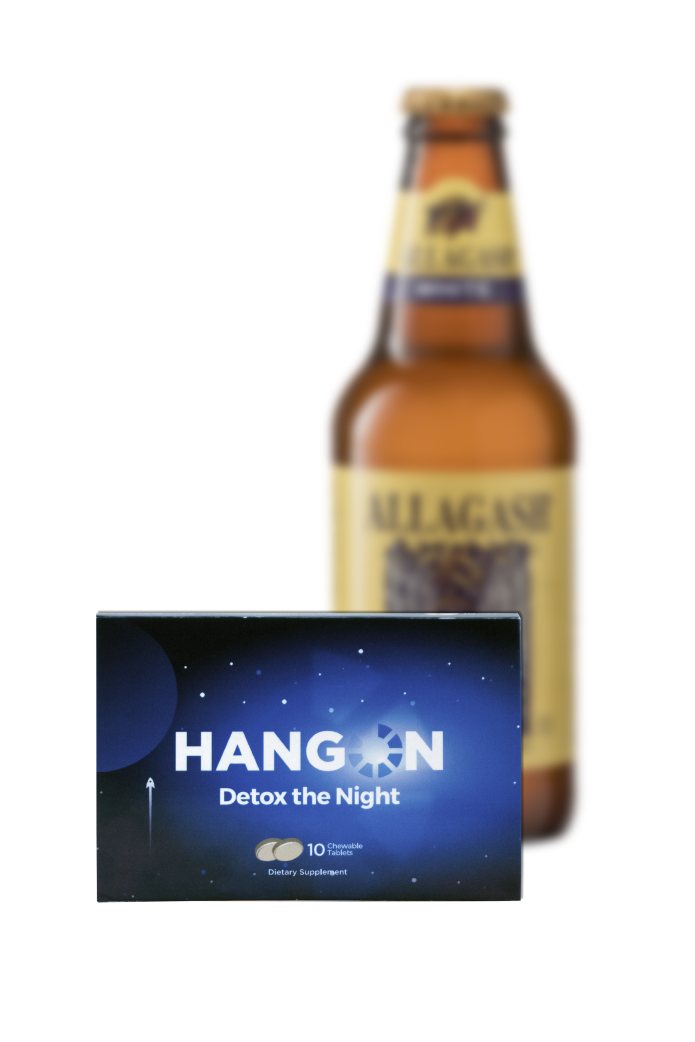 The statements on this website have not been evaluated by the Food and Drug Administration. This product are not intended to diagnose, treat, cure or prevent any disease.