Happy Junior | Next generation hearing protection for kids that is lightweight, highly functional and easy to use.

Short Summary
At Happy Ears, the parent company of Happy Jr, we love sounds and we want kids to be exposed to sounds. Sounds are critical for a child's learning, discovery and development. The sound of a bee in the garden, screams from a rollercoaster or that first concert with mom or dad; sounds are wonderful. Sound though is not necessarily noise. There is a difference between sounds and noise and even noise pollution. A child may scream or cry if a siren goes off in their vicinity, but not even notice "noise". Noise and noise pollution though is a growing problem in modern society and more needs to be done to protect kids from its harm. It is now well documented that repeated exposure to even moderate noise levels are harmful to a child's health. Once an adult, hearing loss leads to increased risk of heart disease. Often underappreciated are the long-term effects on mental health. 
Strangely, consumers spend to purchase organic foods to protect their children from chemicals and pesticides and they spend to protect their children's skin and eyes from the sun yet nothing to protect their ears? Happy Ears discovered when you create a discreet, comfortable, reusable earplug that can be used during sleep, travel or to attend a concert, adults do choose to protect their ears.
Happy Ears created Happy Jr. to offer kids the same ability to protect their hearing and health. Another high quality product from Happy Ears that was designed in Sweden and will be "Made in Sweden"; Happy Jr. is the hearing protection device parents will want their kids to wear. It will turn down the volume in your child's life and dare we say it's even stylish.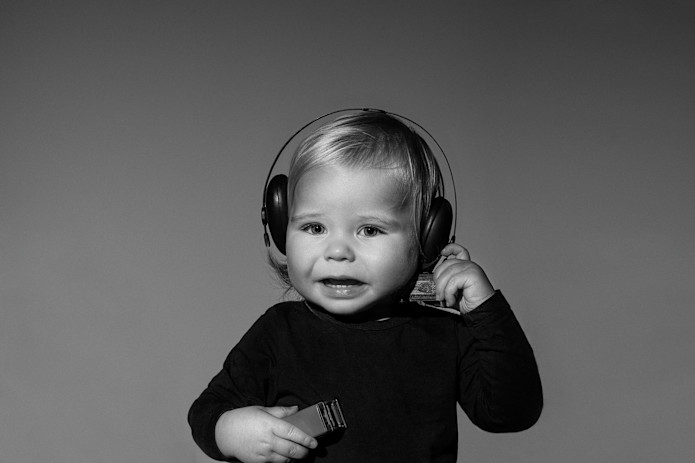 What We Need & What You Get
We need 10.000 USD to be able to take this product to production. 
The total cost of the tool and testing is 40.000 USD, but we can finance the remaining part our selfs. But if we reach the stated 30.000 USD and go above we can speed up the process and add on extra cotton bags and cardboard boxes to the final product. 
​


The Impact
There isn't a satisfying product on the market that is targeted towards kids (infants to teenager). Thats why we created Happy Jr. 
Areas of use: music festivals, in school, while commuting and in noisy environments. 
We did launch Happy Ears earplug a couple of year ago, and it was a great success. Today we´re selling it all over the world and have been featured in New York Magazine (as worlds best earplug for sleep), Forbes Magazine, Womens Health, Vogue Japan, Coolhunter and Times Magazine UK (a must have accessory). Just to name a few.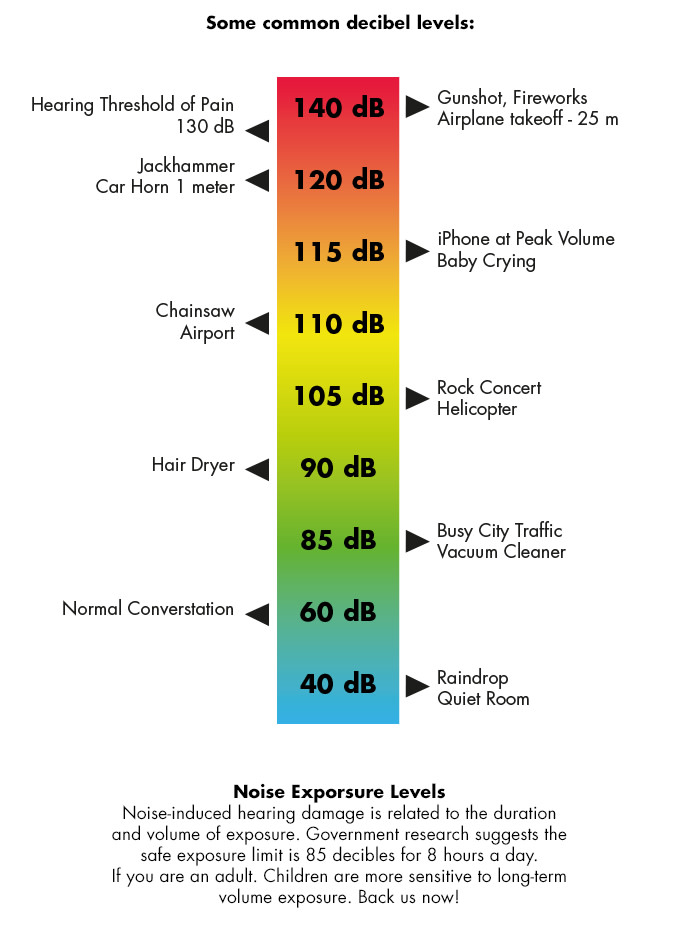 Risks & Challenges
Happy JR will be produced at the same ISO Certified factory in Stockholm, Sweden where we have successfully produced Happy Ears since 2012. For over two years we've worked on the development and theory behind our new innovation and recently we filed our patent. Thus in theory we're all set with the world's best hearing protection for kids and teenagers. In detail that means: 
1) Even attenuation = so your kids can hear their class mates, teachers and enjoy events (music, sports) just like we as parents do with high quality ear plugs in noisy environments.  
2) Light and comfortable to use. 
3) Look smashing.
Although we're done in theory the risk and challenges of a new production line is always present as the first batch is going to be rolled out. We have both internal as well as external risks. 
Internal risks 
We've learned a lot from our previous project launches over the last decade, and (this time), engaged top Swedish engineers, patent lawyers, product developing experts etc already from the start in order to minimize all potential obstacles. We're a solid team. 
Nonetheless, there are risks and challenges to get any physical item right in production and in regards to Happy JR the ones that still exists at this point are the following ones; 
#1: we don't know how exactly how even the attenuation is going to be. With Happy Ears we managed to get the best attenuation in the market. For Happy JR we have a pretty good hunch that it will be good, but if we hit the bulls eye again is up to the gods.
#2: We know for a fact that it is going to be light. Very light. About four times lighter compared to what's out in the market for kids today and thereby much more comfortable to wear. 
What we don't know though is exactly how comfortable they will feel when finally produced. We have 3D SLA models and various clay and rubber castings which has been tested on all our kids, our kids friends and their friends friends to get the perfect fit. (But these 3D SLA models are not that comfortable. Obviously.) 
#3: Hey, here we evaluate the risk to approximately 50% that we are going to design an ugly and corny hearing protection like all others have been doing for the 30 years. We are not really that worried about this part, although you never know in product development what surprises will pop up (production, material, or a combination of these).
External risks 
We have created a solid production plan for all you backers and done our very best to forecast demand for this campaign. Nonetheless, sometimes our forecasts aren't always right on the spot but if we would miss our projections this time we'll let you know why and make it right as quickly as possible. 
Supply Chain Risk 
As already mentioned the manufacturing will take place at the factory in Stockholm which has over 30 years experience and with whom we've build a steady relation to over the past 5 years. However, unexpected shortages can occur and component delays may occur so we must take that into account. If it happens, we'll keep you updated along the progress and do everything in our power to solve the problem as quickly as possible.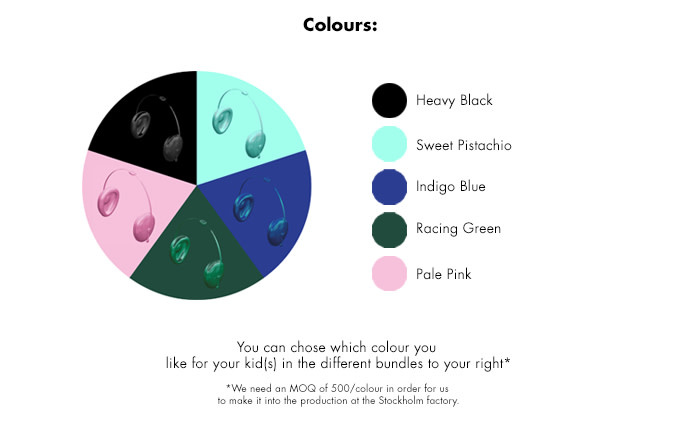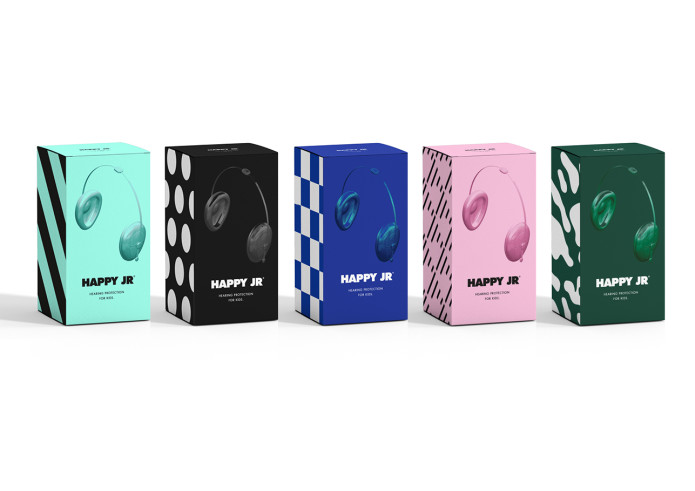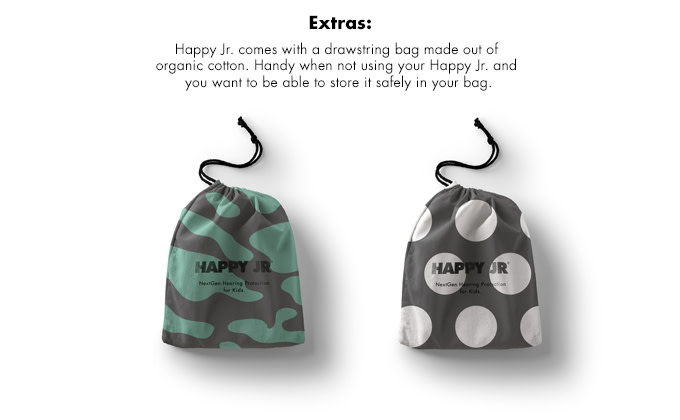 Other Ways You Can Help
Not all of you out there can contribute, but that doesn't mean you can't help. You can always help us to get the word out and make some noise about our campaign. If you share on social media: please direct them to our Indigogo campaign or to our instagram: @happyearsonline. Plus Indigogo has great tools to share content. 
Tack, och hoppas ni vill backa oss!