HAUSTAINER — your smart HOME inside a container | Your tiny home, protected by a container. A house, which is – SMALL, SMART, SUSTAINABLE & MOVABLE
Haustainer
—-> DEUTSCH weiter unten!!!
—-> 1 Dollar = 1,07 EUR
—-> 1 Dollar = 72 INR
We are in the process of developing a smart HOME, which has the power to change the future living!
Imagine your current rented home/ living space(s):
Is it restricting?
Hate giving away your earnings in rent/ mortgage?
Is making room for kids / old parents a problem?
Have a vacant space that can give you rent?
Still looking for the perfect holiday cabin for the greens?
Have had enough of big, unmanageable spaces?
We have a solution to these problems.
Welcome to the world of HAUSTAINER, where we have designed a home that is …
easily movable, like a "tiny-house on wheels"
a smart home at the cost of a car
can still be your home, wherever you go
serves as your cozy nest off the grid
gives you more time to live life by de-cluttering your life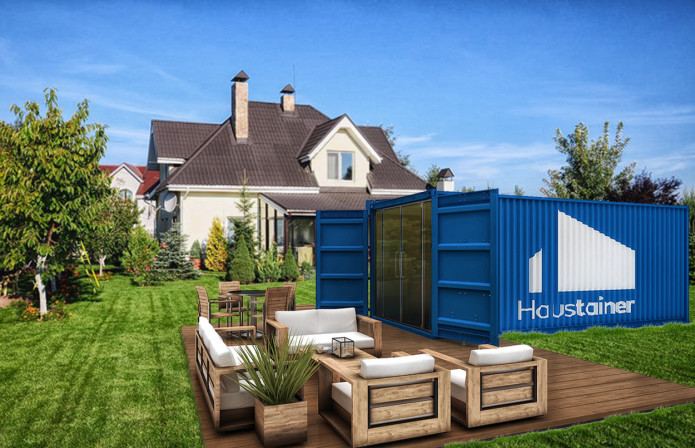 Green Living and Thinking
We at Haustainer believe in living and thinking green. All the materials used in these homes are used sustainably. From container to insulation to components used in interiors close to all can be reused. Use of traditional clay wall plates lets the house breath naturally and maintains the right level of humidity and temperature inside the house. Use of smart features ensures that energy is utilised in an efficient way.
No Barrier of Location
Haustainer can be put in any location of your choice and can be easily moved across continents as it is a home in a shipping container where the basic features of a container are kept intact. It can be moved by road, rail or ship to the place of choice. Almost no disassembling is required as these are independent plug and play units.
Minimal Living
Haustainer promotes the concept of minimal living. Haustainer is a small and simple house which means less stress, clutter free environment, minimal maintanence and more time for things that matter more. Haustainer allows you to live life as you want on your own terms.
Smart Engineering and Architecture
Haustainer is a product of smart engineering as every cubic inch is designed in such a way that no space is wasted. The room management is the key feature of design and architecture. From front door to multi-functional furniture to use of smart systems everything makes this house a comfortable place to live.
 
FEATURES
Affordable, priced under 20.000 Euro
Movable across globe with shipping certification
Environmental friendly ("one-way" containers can be used)
Kitchen with max. 4 standard cabinets
Natural disasters proof (earthquake & hurricane)
Double murphy bed
2 main spaces (private / public, sound & view proof)
Enlargeable bathroom (standard shower & flushing toilet)
Extreme conditions proof (comfort range -15°C up to 50°C)
Fully automated (smart home ready)
everything IN & OUT through the main entry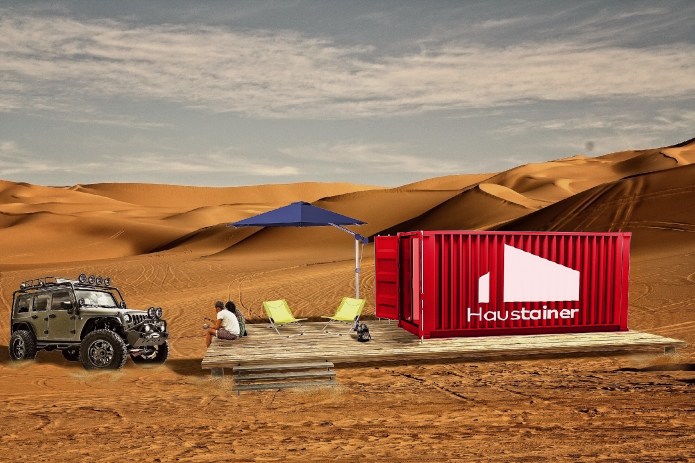 Super Insulated for extreme temperature from 50 °C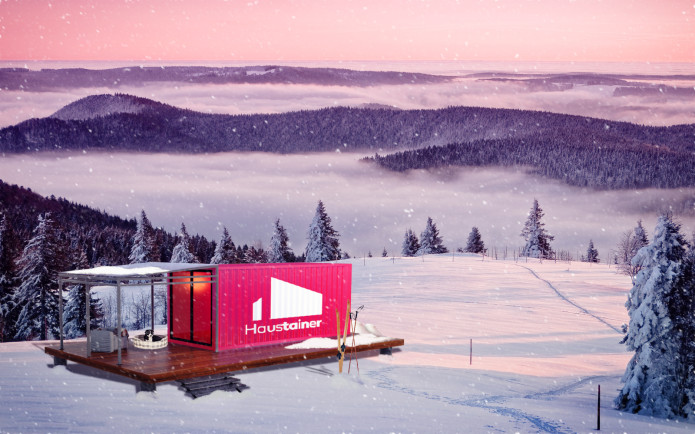 ……. down to -15° C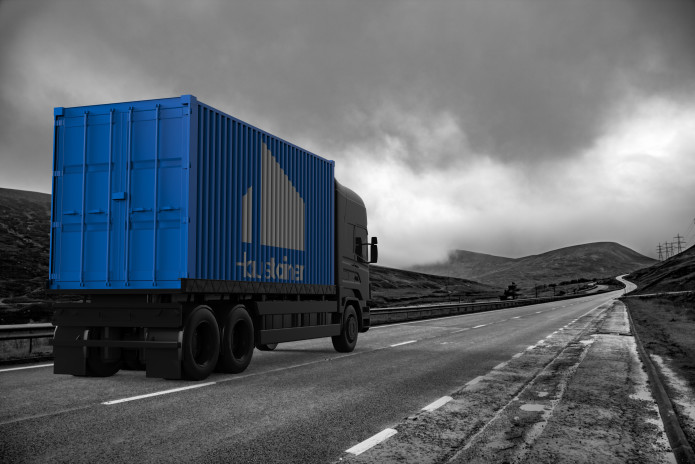 Haustainer stands for flexibility and  freedom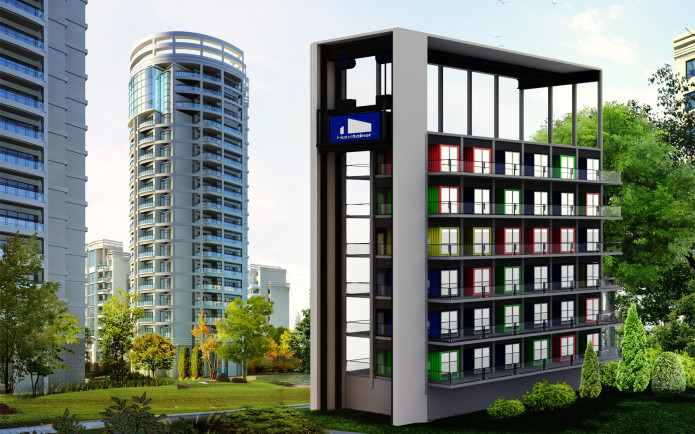 Future of our urban cities ….
TEAM
Family Fuchs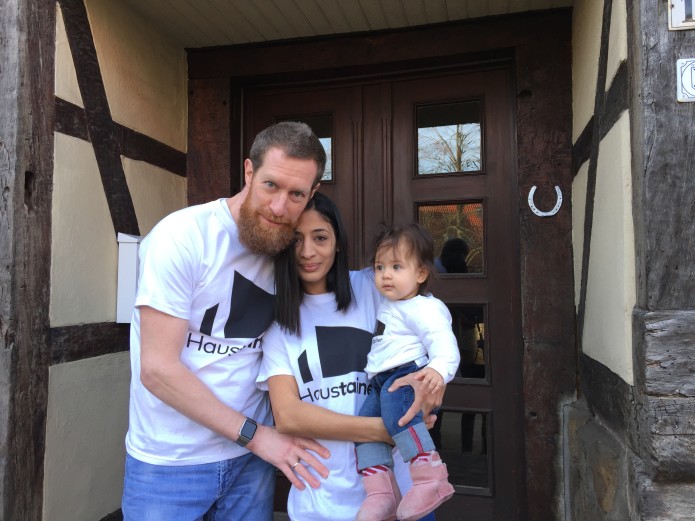 Founders and Mahi, the main reason & future behind HAUSTAINER
Kailasnath Muraleedharan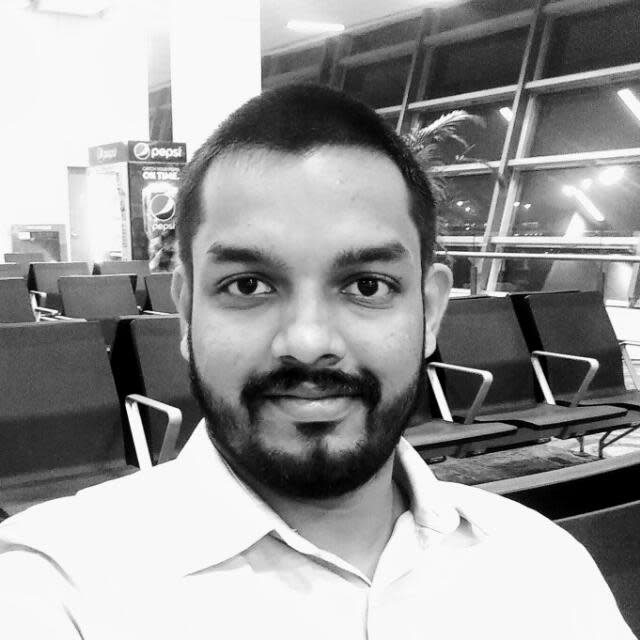 Architect & Industrial Designer
Marc Cirsovius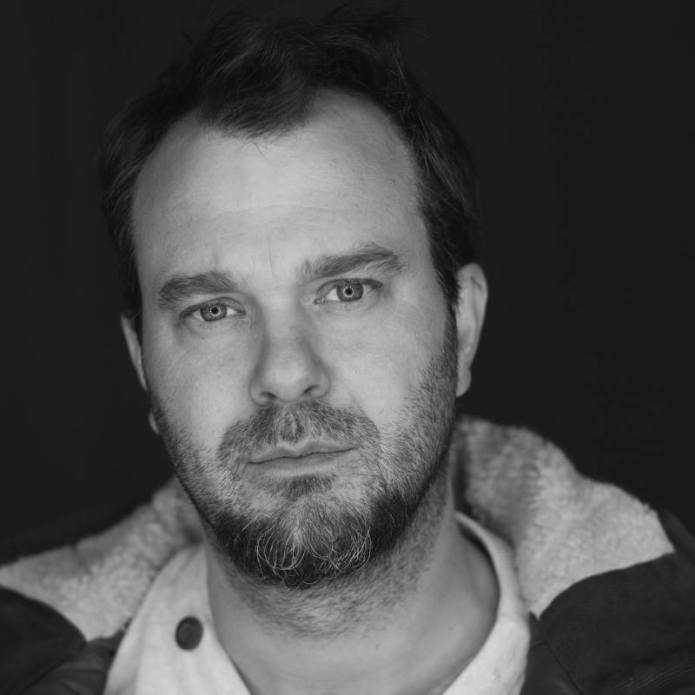 Architect & Videographer
Charanpreet Singh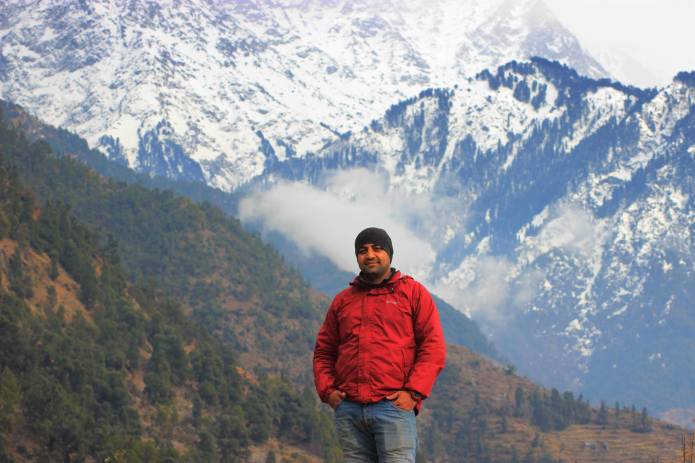 IT Engineer & Photographer
Sami El-Benghazi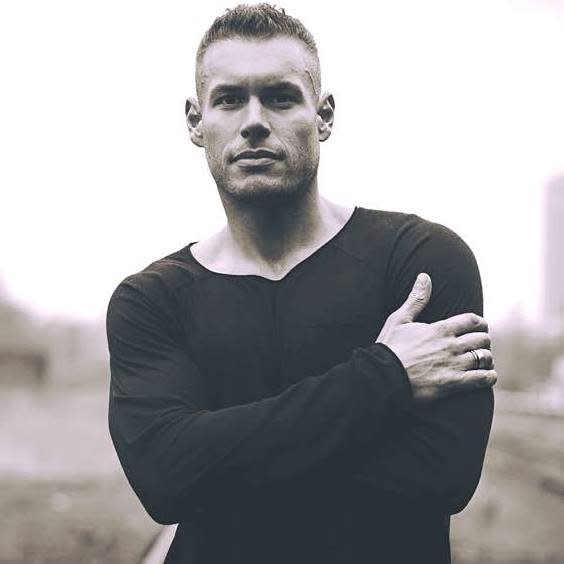 Fitness – Specialist & Personal Trainer
CEO Herztakt Personal Training
WHAT WE HAVE
We have a space to put our prototype. It is our base near Hanover in Wennigsen. We have completed the conception, design, layout and engineering phase. Now we are ready to procure the container and start building. We have a small team of young talent and we are in the process of expanding our team. We are currently working with a lot of consultants, engineers and freelancers who are experts in different genres of construction and building.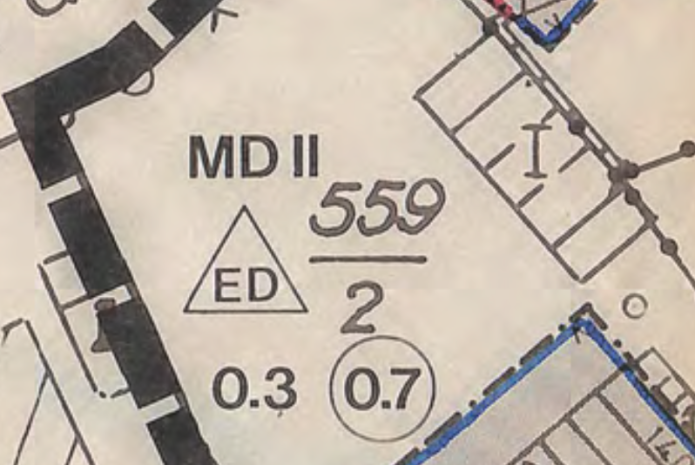 Haustainer is a venture of "Mahi homes", founded by the name of our daughter, which is also the combination of first two letters of our names.
WHAT WE NEED
Sufficient support for finishing the prototype. We need funds to turn our ideas into reality and construct the first Haustainer and test its viability.
Haustainer is more than just putting a house inside a container. It is about smart engineering and design, optimum use of space without compromising on basic features needed for comfortable living and building a product that can be afforded by all.
Our dream is to make Haustainer available to everyone, everywhere. We need Funds to start our prototype in May. We are already through with the design and engineering phase. Apart from funds we need:
Your Support by sharing our campaign with your friends, colleagues & spreading our idea if you find our idea interesting and worth sharing.
SPONSORS or Partners who think their product is best suited to be a part of Haustainer.
Mentors who are advising and giving us constructive feedback.
Construction Partners who are helping us turn a dream into reality.
Investors who believe that our idea has the potential to change the current way of living.
Media for helping us reach to interested people —>  PRESS KIT
Team members who connect with our idea
deutsch deutsch deutsch deutsch deutsch
#############################
deutsch deutsch deutsch deutsch deutsch
HAUSTAINER
Wir entwickeln ein ZUHAUSE, welches unser zukünftiges Wohnen verändern kann!
Klein, intelligent, nachhaltig und mehr als nur einfach zu bewegen.
Schränkt dich dein Haus manchmal ein?
Hasst du es Miete oder ein Darlehen abzuzahlen?
Ist zusätzlicher Raum für die Kinder oder Großeltern ein Problem?
Wie sieht es aus mit zusätzlichen Mieteinnahmen?
Du träumst von einem Ferienhaus?
Spürst du manchmal, dass dich die Größe nicht mehr glücklich macht?
Wir haben eine Lösung zu all diesen Problemen.
HAUSTAINER ist …
einfacher zu transportieren als eine Gartenlaube!
ein intelligentes Haus zum Preis von einem Auto!
immer an deiner Seite, wenn du es brauchst!
dient dir auch in der Wildnes!
bringt dich zurück zum "dein Leben leben"!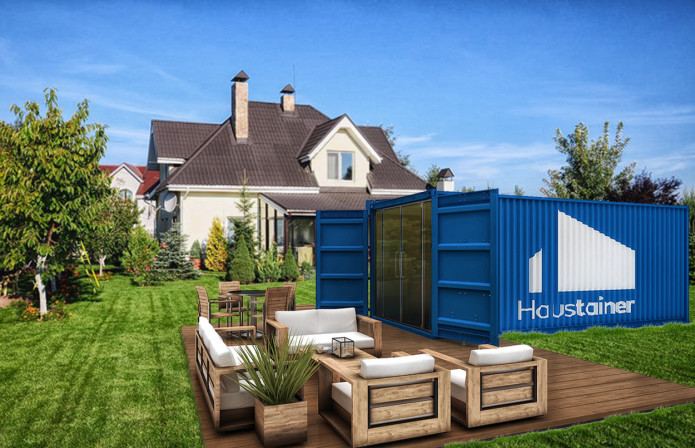 Grün leben und denken
Haustainer baut ökologisch, auf grün. Nachhaltigkeit ist uns sehr wichtig. Vom Container zur Dämmung bis zur verwendeten Innenausstattung kann fast alles wiederverwertet werden. Der Einsatz von altbekannten, traditionellen Baumaterialien wie z. B. Holzwolle oder Lehm lassen das Haus natürlich atmen (bestes Raumklima) und helfen die Innenraumtemperatur natürlich zu regeln. Der Einsatz von intelligenten Systemen sorgt für eine optimale Energyeffizienz.
Überall einsetzbar
Haustainer kann fast in jeder Ecke der Welt angeschlossen werden und lässt sich trotzdem noch bewegen. Wenn nötig sogar per Schiff, da unser Container seine Zulassung behält. Auf der Straße, mit der Bahn oder dem Schiff zum nächsten Wohnort – kein Problem. Nur Kleinigkeiten sind zu erledigen bevor man erneut auf die Reise gehen kann – alle Anschlüsse sind nach dem "plug & play" ideal gewählt.
Mit Absicht auf kleinerem Fuß leben
Haustainer wirbt mit dem Konzept "weniger ist mehr". Haustainer ist ein kleines aber sehr kluges Haus, welches sich zur Aufgabe gemacht hat – Stress für den Eigentümer zu minimieren, weniger Unordnung, einen freien Kopf für die wirklich wichtigen Dinge im Leben! Fast keine Instandsetzungs- oder Reinigungsarbeiten. Haustainer erlaubt dir dein Leben zu führen, wie Du es möchtest.
Innovatives Ingenieurswesen und Architektur
Haustainer ist ein Produkt von intelligentestem Ingenieurwesen. Kein Zentimeter wurde verschenkt. Die Raumaufteilung ist ein Meisterstück der Ingenieur- und Architekturkunst. Von der Eingangstür, zu den multifunktionalen Möbeln, hin zur Vollautomatisierung machen dieses Haus zu einem echten Platz des Wohlfühlen – IHREM ZUHAUSE.
EIGENSCHAFTEN
bezahlbar mit dem Ziel, ein Haus unter 20.000 Euro zu bekommen
LKW transportierbar, aber eben auch per Schiff (Standard Container)
umweltfreundlich (1x benutzte Container sind in großer Stückzahl vorhanden)
Küche mit 4 üblichen Einheiten
katastrophensicher gegen Erdbeben oder Sturmschäden
Doppelbett (welches sich in die Wand klappen lässt)
2 Zimmer (privat & öffentlich)
Zauberbadezimmer mit Standarddusche & Toilette
Komfortbereich reicht von -15° im Winter bis hoch zu 50° im Sommer
voll automatisiert (Smartphone steuerbar)
alle Anschlüsse gehen vorne rein & raus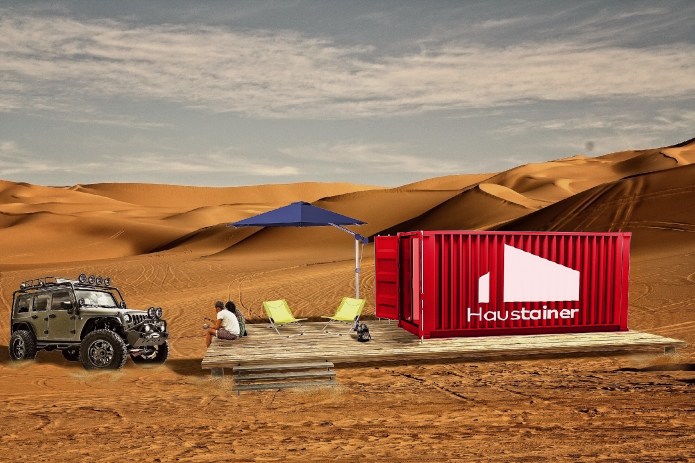 entwickelt für Temperaturen bis 50° im Sommer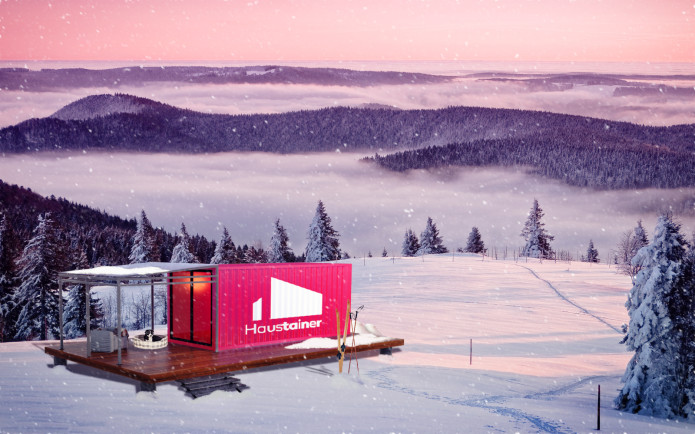 ……. oder -15° im Winter mit viel Schnee!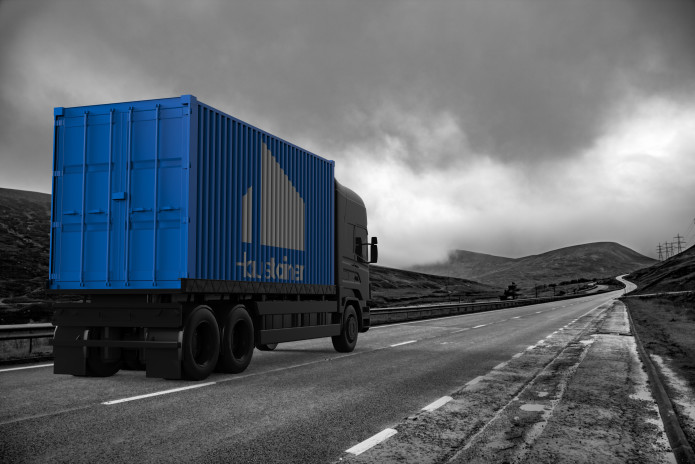 Haustainer ist die pure FLEXIBILITÄT, wenn man es denn möchte.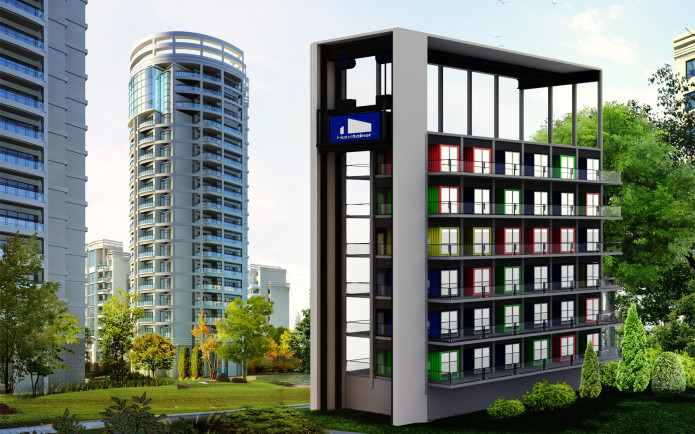 Innenstädte, die nächste Phase von Haustainer
TEAM
Family Fuchs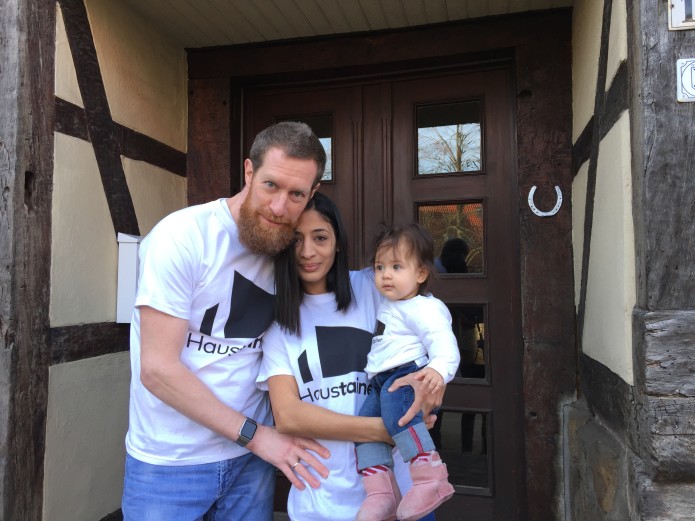 Gründer und der Antrieb hinter HAUSTAINER
Kailasnath Muraleedharan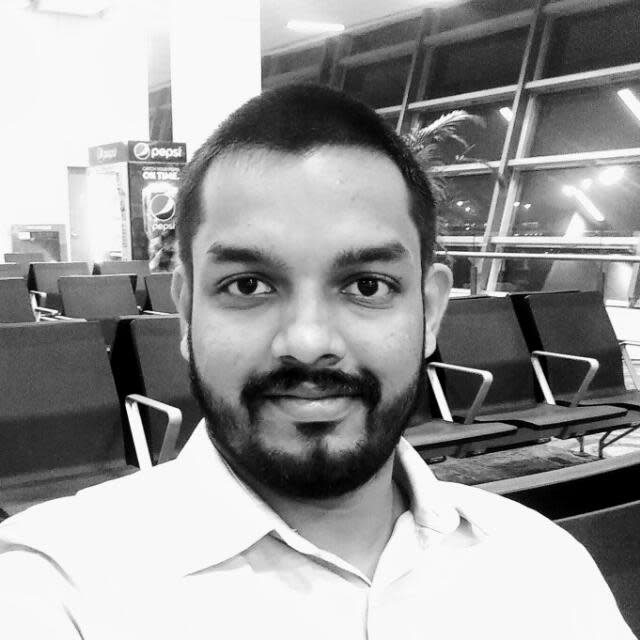 Architekt & Designer
Marc Cirsovius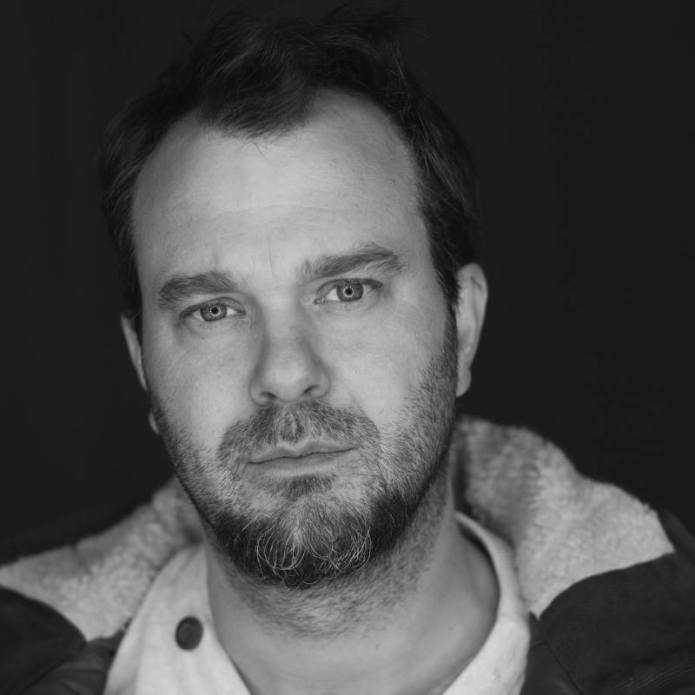 Architekt und Filmer
Charanpreet Singh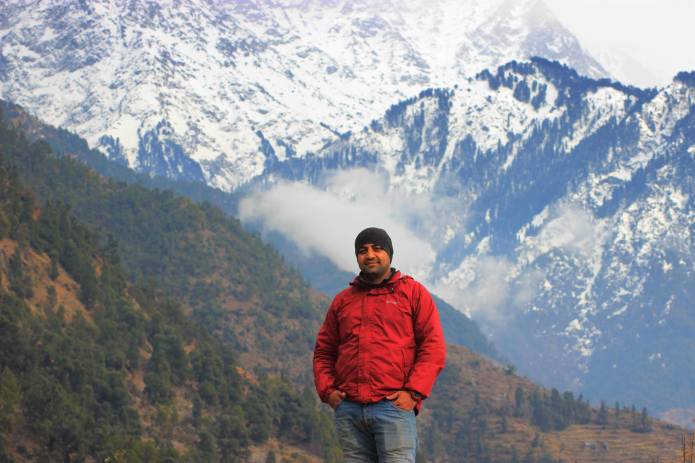 Ingenieur und Fotograf
Sami El-Benghazi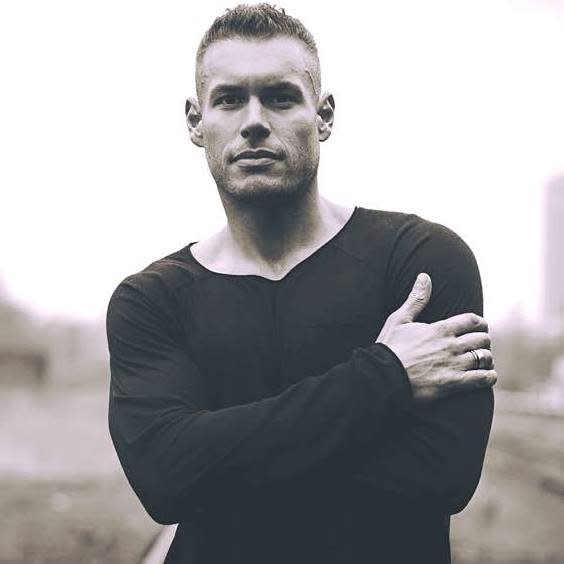 Fitness – Spezialist & Personal-Trainer
CEO bei Herztakt Personal Training
WAS WIR SCHON HABEN:
Wir haben das Grundstück für unseren Prototypen in der Nähe von unserem Office in Wennigsen bei Hannover. Wir haben die Konzeption-, Design-, Layout- und  Entwicklungsphase abgeschlossen. Wir sind bereit den ersten Container zu bestellen und mit dem Ausbau zu beginnen. Wir haben ein kleines, schwer talentiertes Team und sind dabei dieses sogar noch auszubauen. Auch arbeiten einige Berater, freie Ingenieure und Freelancer für uns, jeder für sich ein Spezialist in seinem Bereich.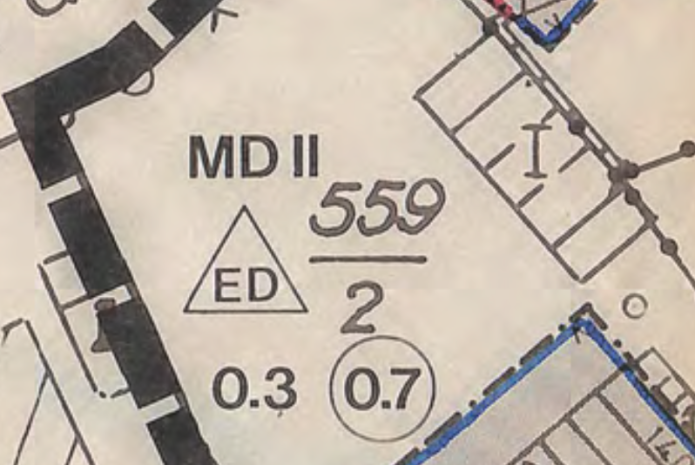 Haustainer ist ein Produkt von "MAHI homes", gegründet nach dem Namen unserer Tochter, welcher durch die ersten beiden Buchstaben unserer Namen entstand.
WAS WOLLEN WIR:
Ausreichend Unterstützung um den Prototypen fertig stellen zu können. Wir brauchen das Geld um einen Traum in die Realität umsetzen zu können. Den ersten Haustainer bauen und testen!
Haustainer ist jedoch mehr als nur "ein Haus in einen Container laden". Es muss einfach alles stimmen, alles! Es muss für ein Leben in diesen 4 Wänden stimmen, nicht nur für einen Urlaub am See. All dies soll etwas später für JEDEN, theoretisch ÜBERALL verfügbar sein.
Der Traum ist es, Haustainer in Wirklichkeit zu erschaffen und von dort den nächsten Schritt zu gehen, eine Produktion zu erschaffen – welche durch Stückzahl und möglicher Teilmontagen an unterschiedlichen Orten auch dem Endpreis treu bleibt! Helft uns im Mai mit dem Bau zu beginnen.
 
Sind die "Perks" nichts für Euch – dann könnt Ihr trotzdem helfen:
DEINE UNTERSTÜTZUNG durch TEILEN der Kampagne
SPONSOREN oder Partner, mit passendem Produkt für den Haustainer
Mentoren die Tipps und Tricks verraten, uns helfen wollen
Hilfe wärend des Proto – Baus werden wir benötigen
INVESTOREN, welche sich vorstellen können was Haustainer bewegen kann
MEDIEN wie blogger, Nachrichten, Fernsehen oder Print  —>   PRESS KIT
Kollegen / Kolleginnen welche denken, wow … da muss ich dabei sein!