Haxson-Smart AirFan With 20 Features For Your Bed | Stylish Cooling, Heating, Purifying, And More In One Spot, For Any Spot

Check out our Youtuber Video Reviews!

Click on the YouTube banner to see our Live Stream replay!
Check out the multi-languages version: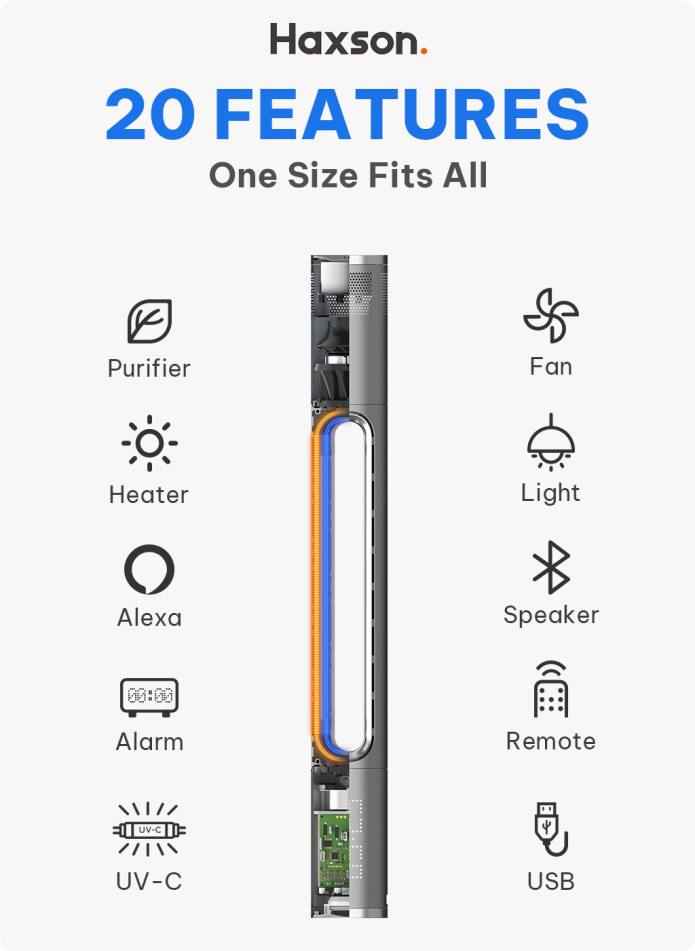 Why don't you see this combo more often? It's because most who have tried have either had to lower fan speed, or make a bunch of noise to achieve it. With Haxson's dual motors, intake and purification each have a dedicated blower! And as a result, minimum noise leads to maximum performance.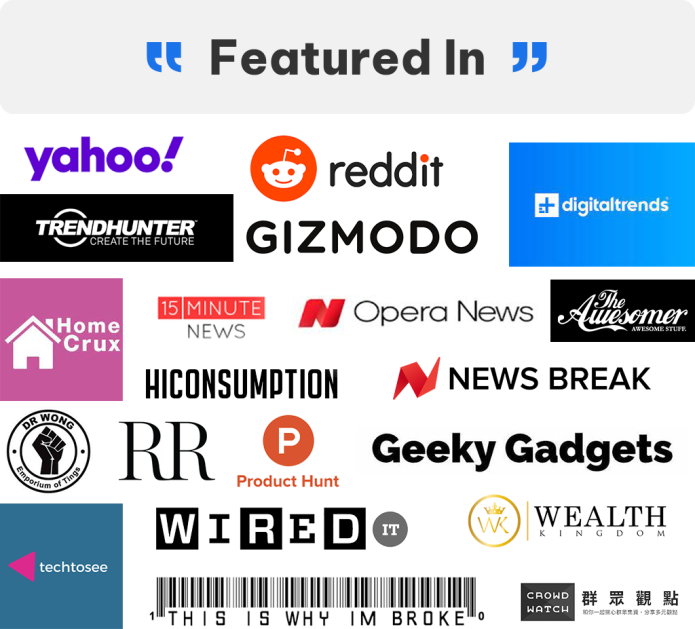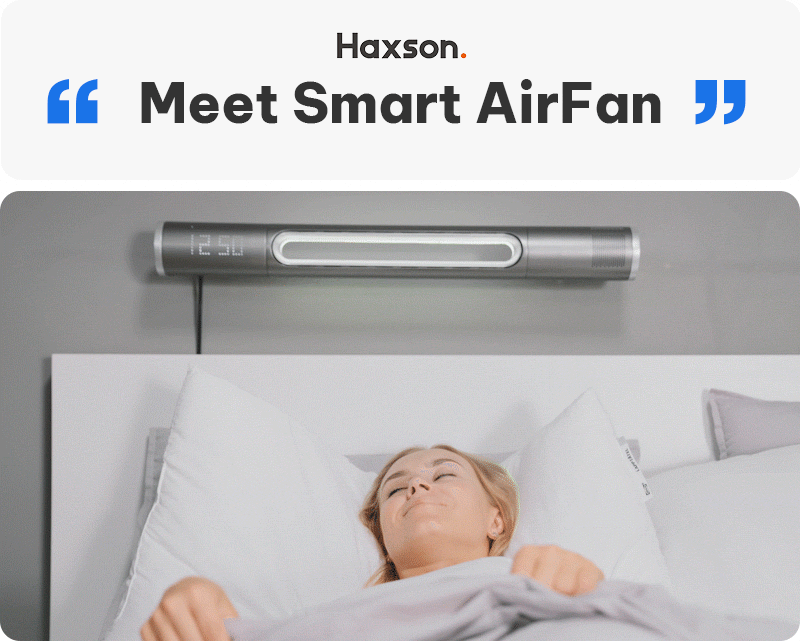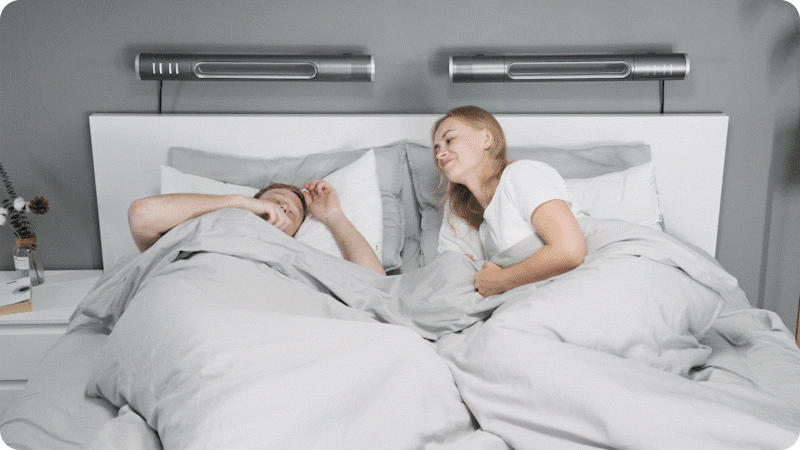 With an expansive chamber for excellent airflow, the fan function lets you forget about those heat waves entirely. Aim it vertically or horizontally, to dial in to that perfect angle.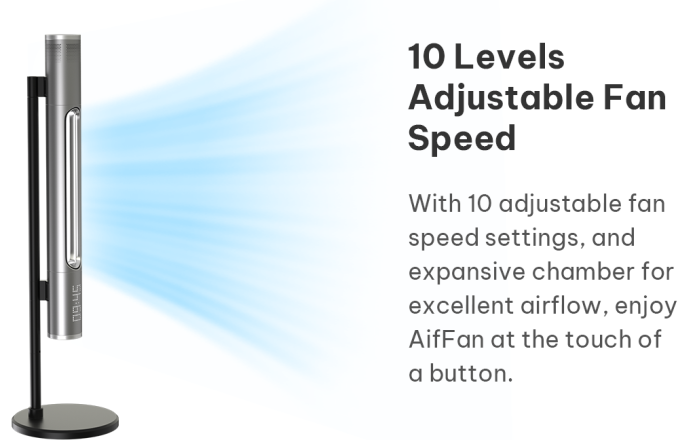 Separate climate zones make it easy to enjoy your own temperature at night, and stay cuddled up to those you love. Never worry about energy consumption with Haxson by your side, with high thermal efficiency and a long lifespan without question.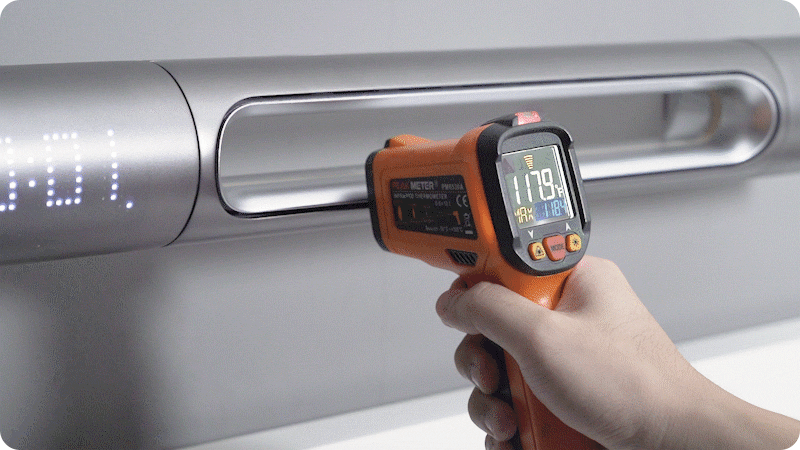 10 levels of heating for you to choose from! Our PTC ceramic heating plate helps heat you up faster, keeps you safer, and lowers energy consumption! Most importantly, your skin stays hydrated.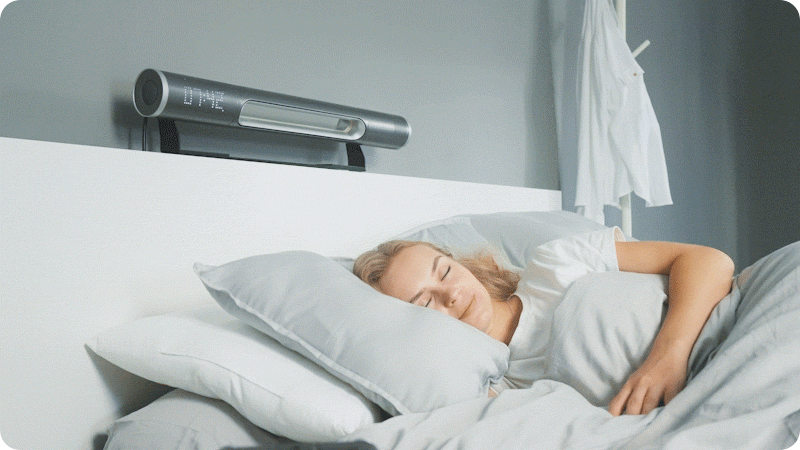 With a brushless DC motor, the lifespan and air delivery are matched to ideal dual-motor conditions, and the efficient hollow design is optimized for you.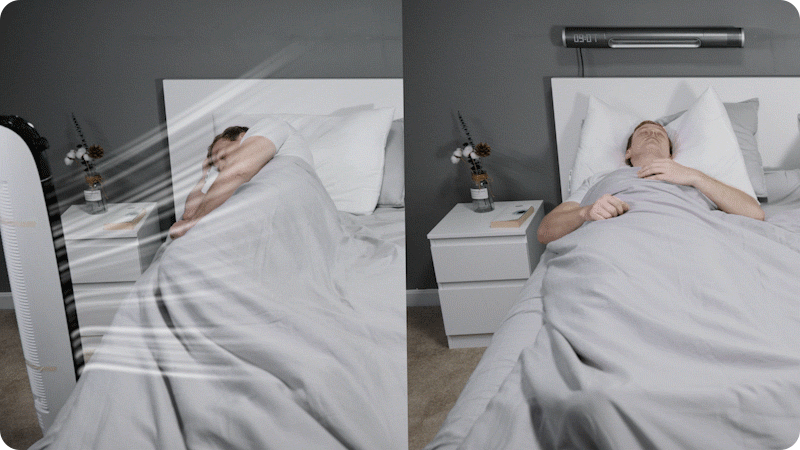 Our proprietary design waves 100% of the wind to where you want it, unlike traditional fans, which waste up to 70% constantly. Target your power consumption, noise, and airflow through Haxson.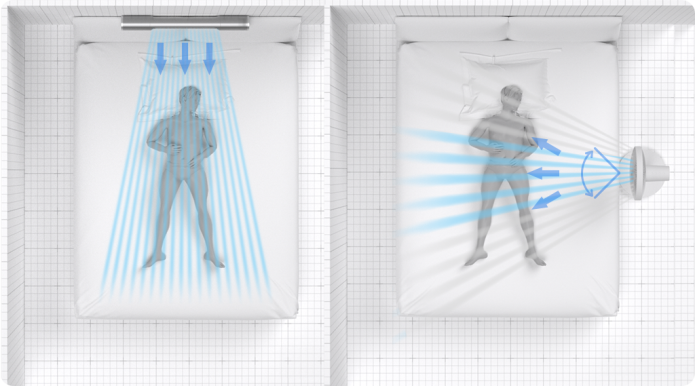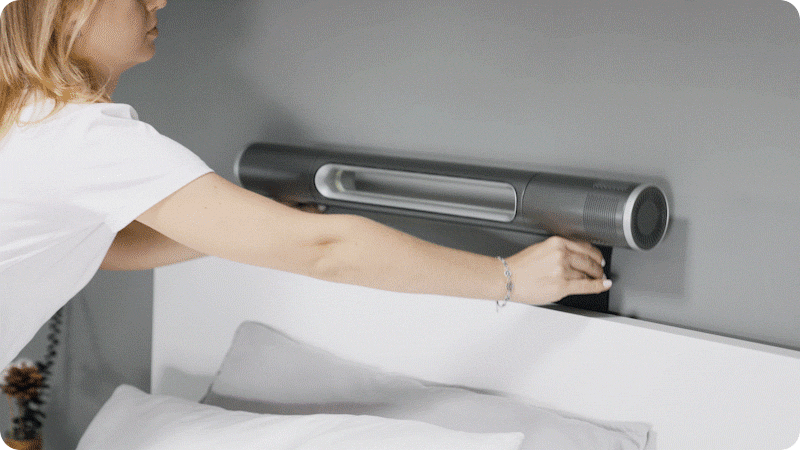 AirFan includes a world-class air purifier that's capable of handling even the most stubborn airborne germs. We all deserve the healthiest air possible!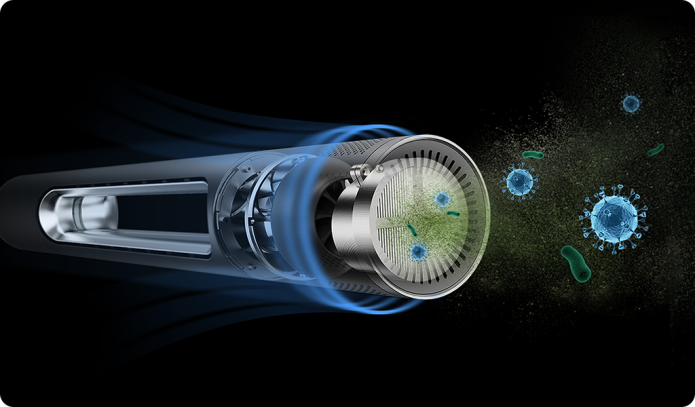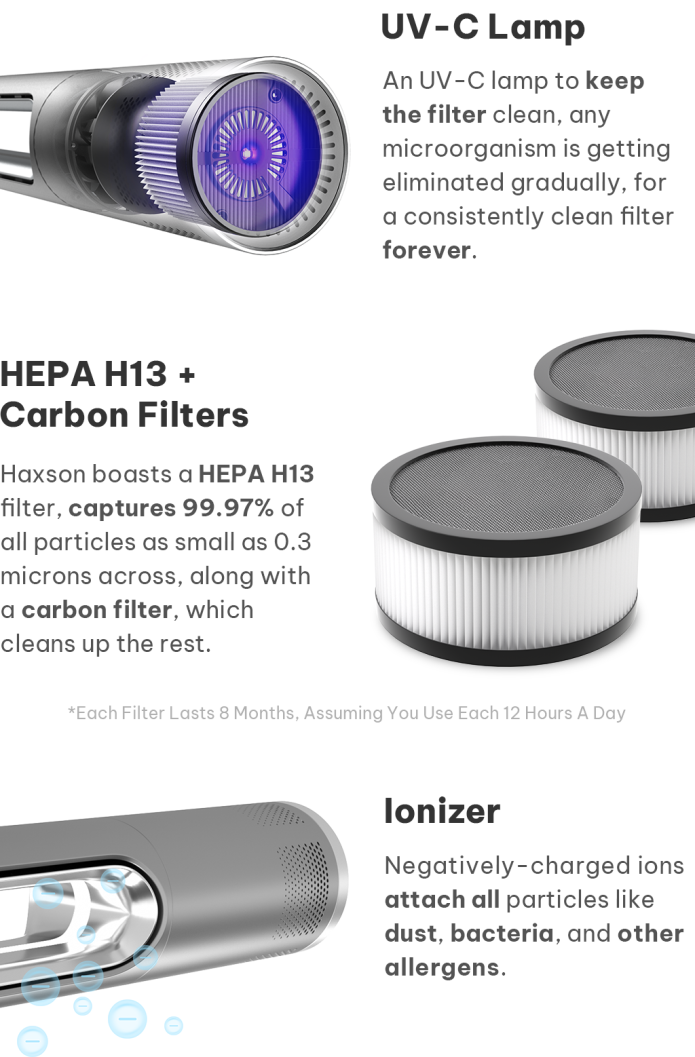 CADR focuses on the volume of particle-free air. However, the data shows that it's not the only factor in indoor air quality, but also how much of it we breathe in.
Here's how Haxson differs from its competitors: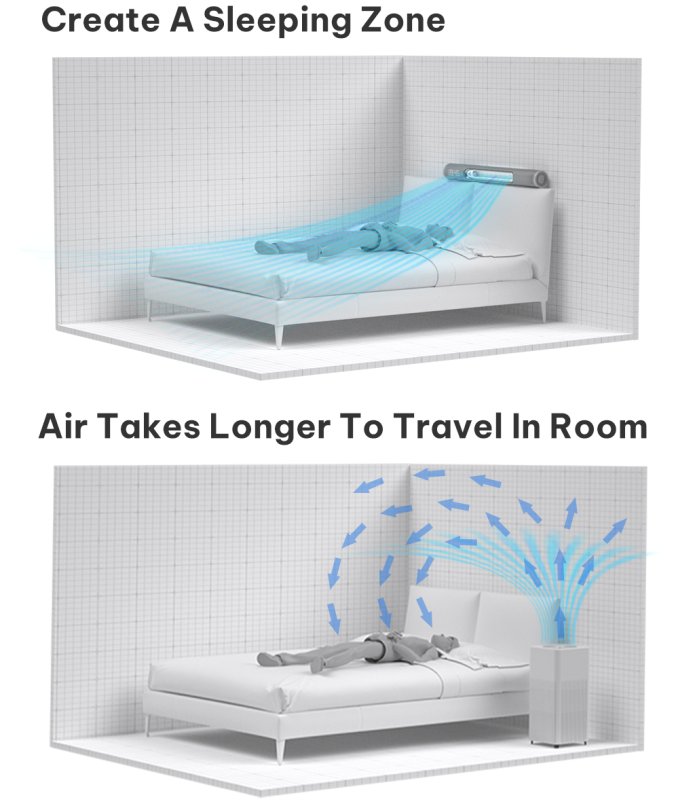 In 2019, a NCBI clinical study found that sleep quality can be drastically improved by providing clean air to an individual.
Purifiers produce clean air and cycle it through the room, as well as directly into the individual's body.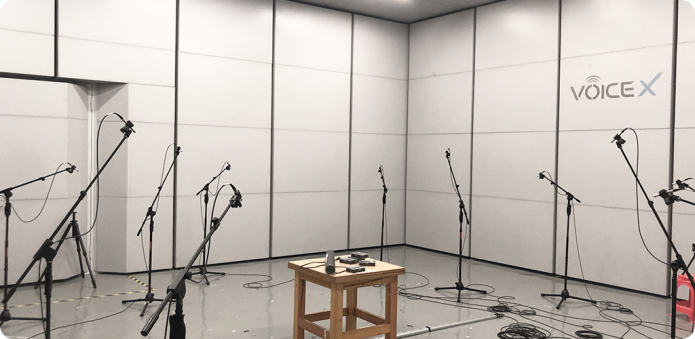 Here are some key readings, with a microphone 3 feet away from Haxson:
The purifier can get as low as 10dB, and max out at 40dB. 
The fan can get as low as 30dB and max out at 55dB.
See more dB measures below: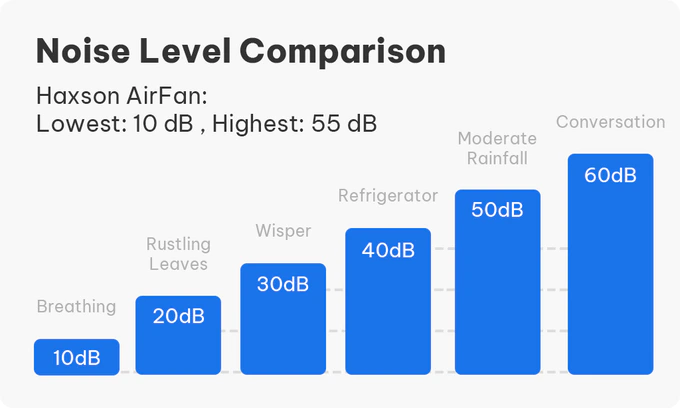 And check out the detailed data here.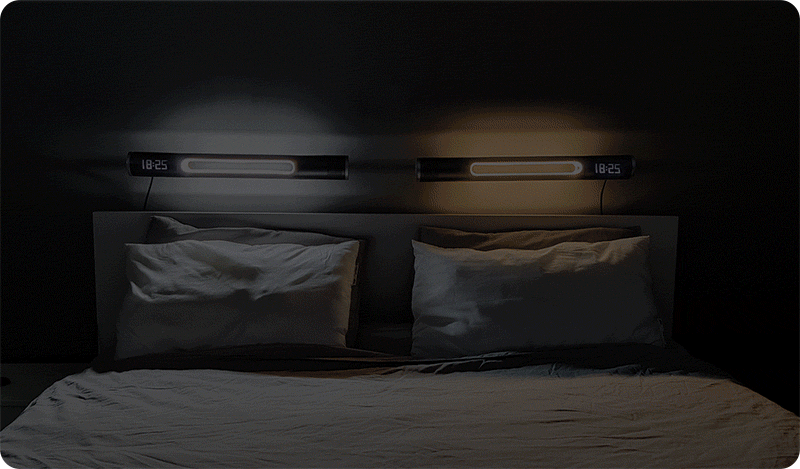 There's no need for a bedside lamp with Haxson! Choose from over 100 brightness levels and enjoy a night light, reading light, and lamp all-in-one!
Imagine how it would look at night…

When sleep mode is active, the fan speed notches down significantly, to maintain maximum quality resting, so everyone wakes up happy and healthy. Because a good night's sleep is invaluable, and we understand that better than anyone.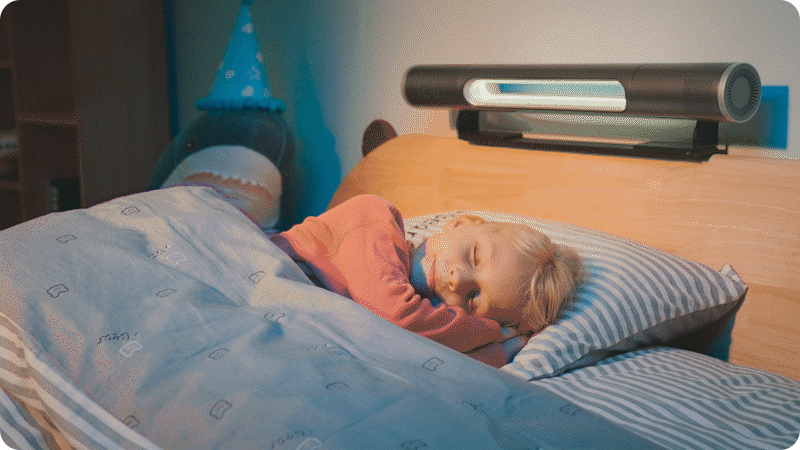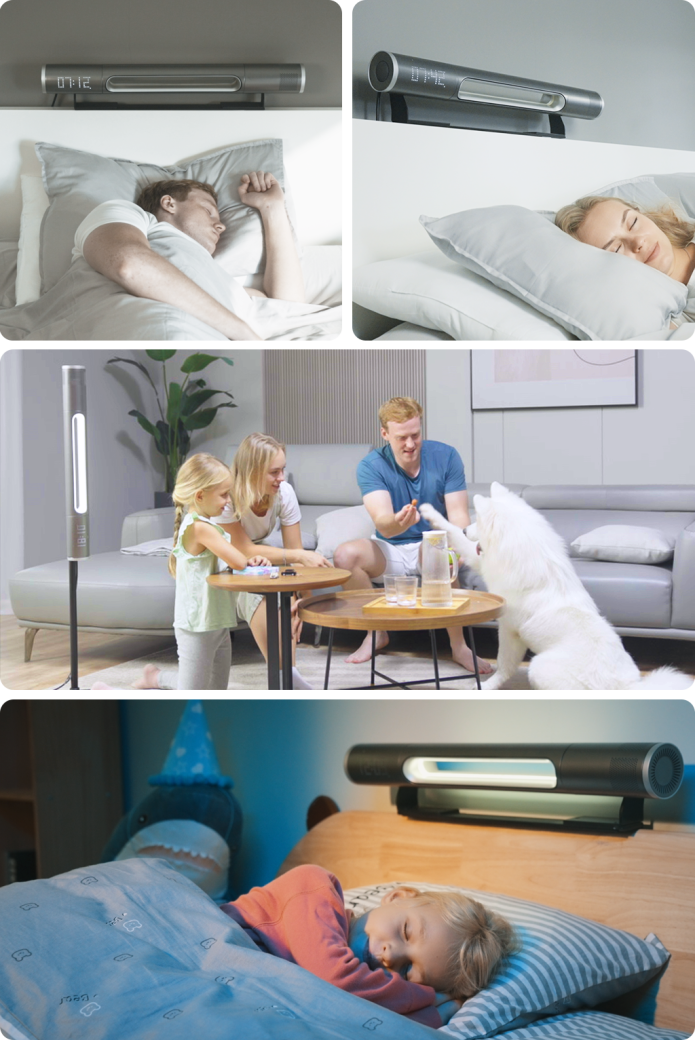 Anywhere you have a need, Haxson has a way. The kid's bedroom, the foot of their bed, near the dog bed, in the living room, at your home office, and more!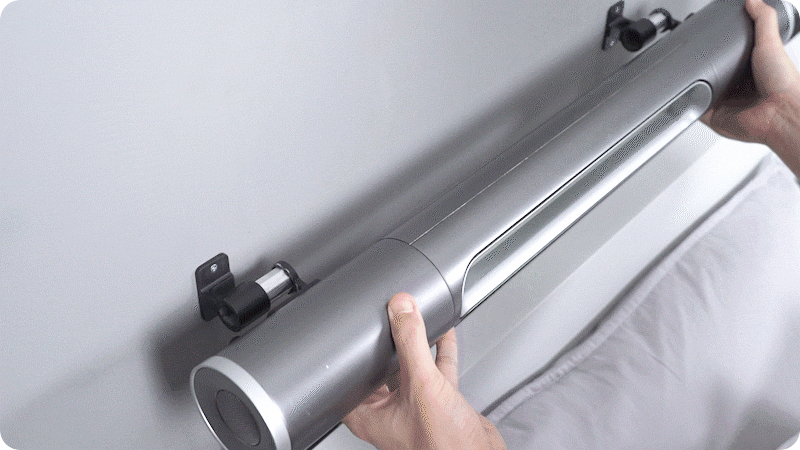 Installation couldn't be easier! Slide it in, and that's it!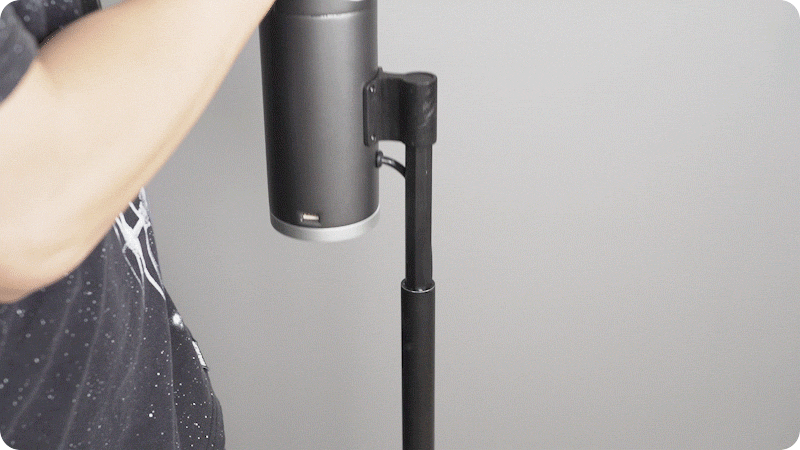 And no matter your needs, Haxson's stand can adjust height to match perfectly.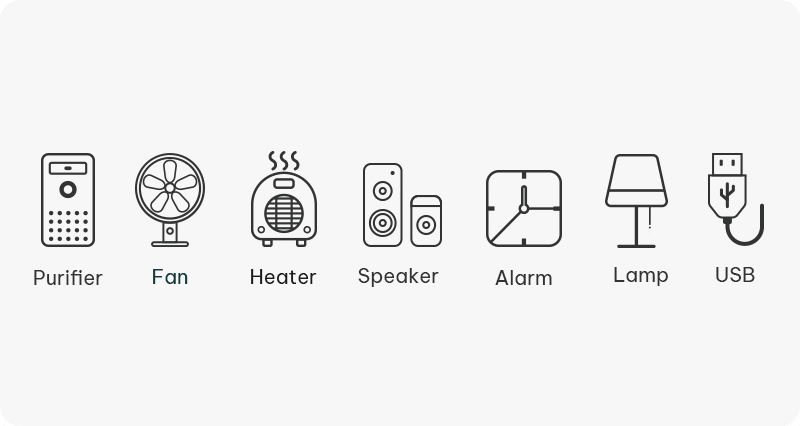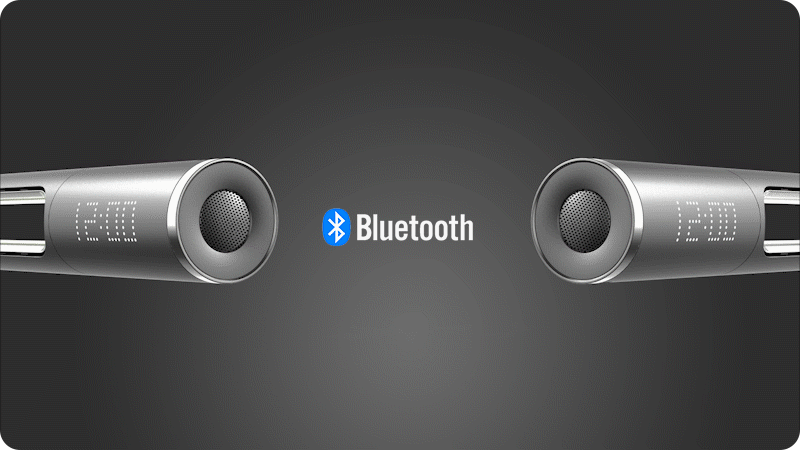 Bluetooth 5.0 is here, and ready to connect to your smartphone for high-quality phone calls, hands-free or not! Interactive, 15W stereo pairing between any amount of Haxson devices allows for a custom stereo sound stage.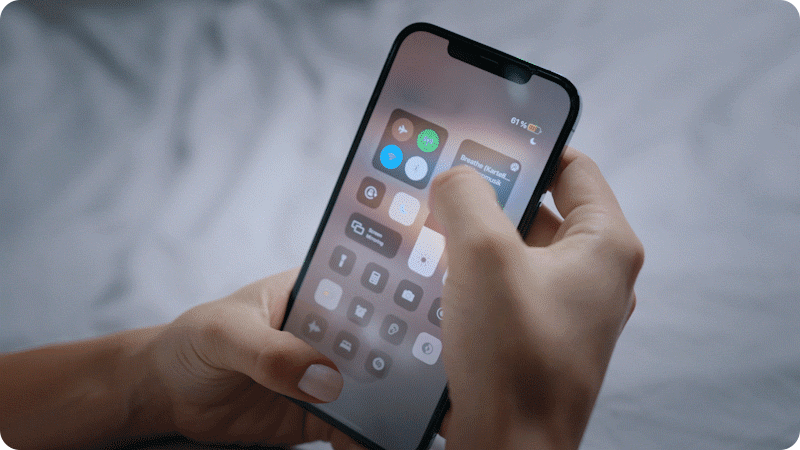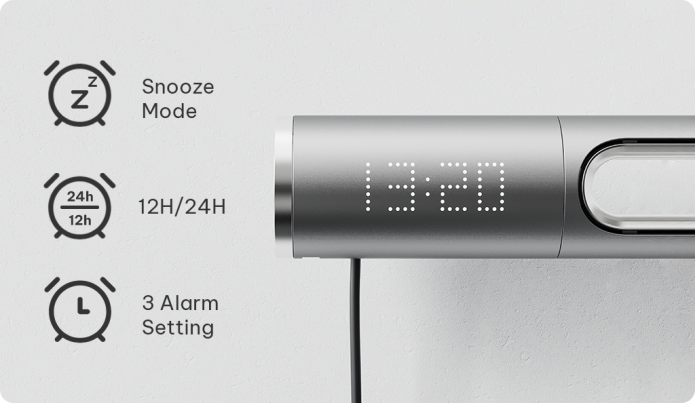 With a compact and modern design, enjoy a clock with every smart function you can imagine. That means your favorite alarm sound blaring through an adaptable display.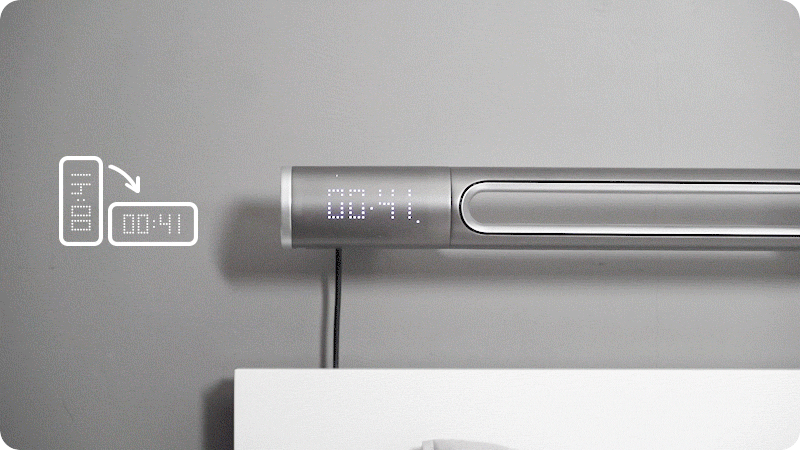 Don't like this side? Turn it over and the clock's display will flip to match!
Wake up naturally with a sunrise alarm, that simulates the beginning of the day! Don't worry, you can still hit snooze and roll over.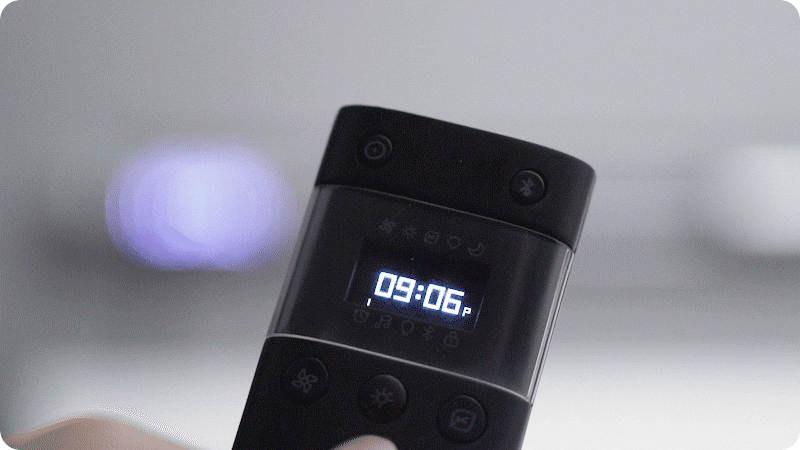 Set an alarm fast with our remote, or your phone!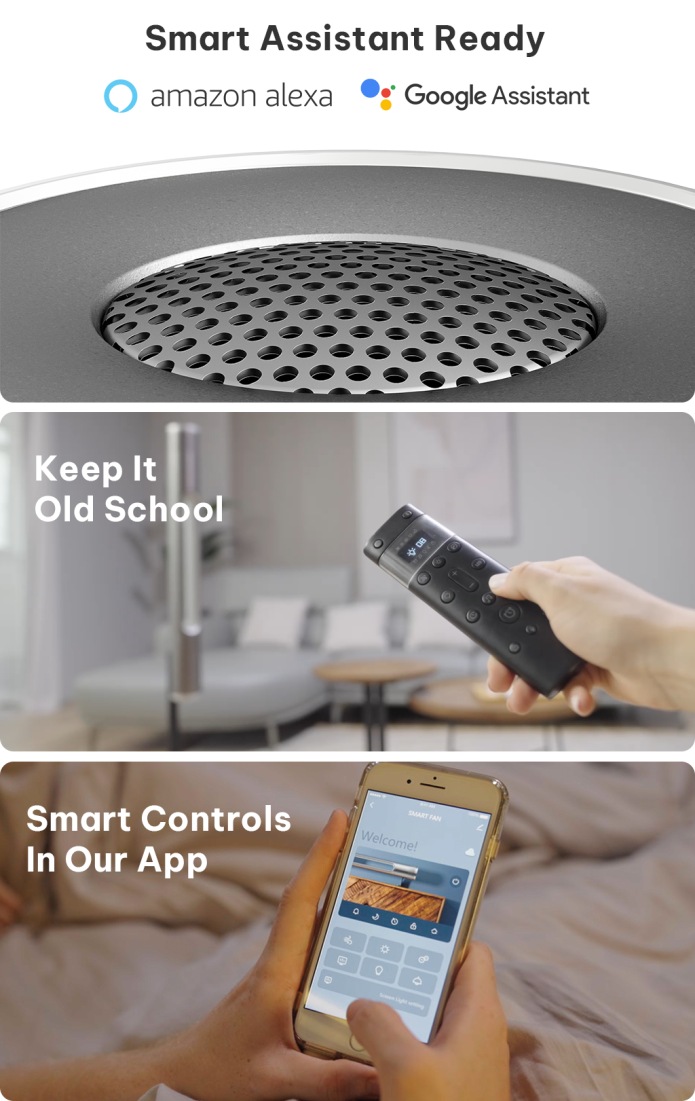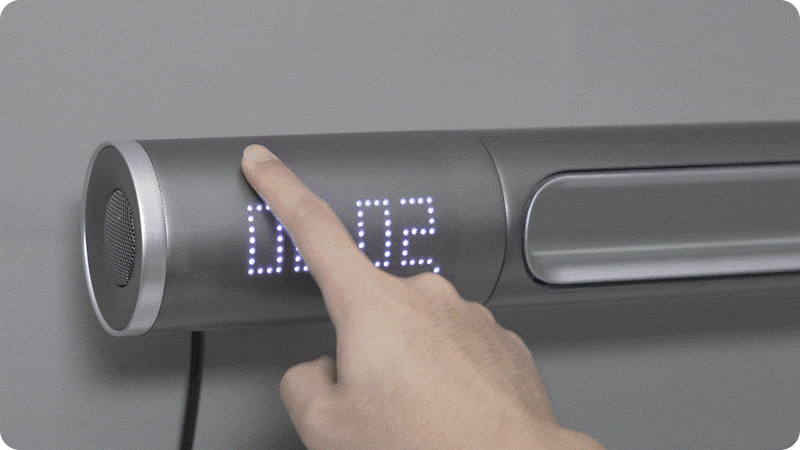 Haxson comes with a touchscreen for accessibility! Control the fan, turn off the alarm, turn on/off the light and sleep mode! Simple controls, for a simple life!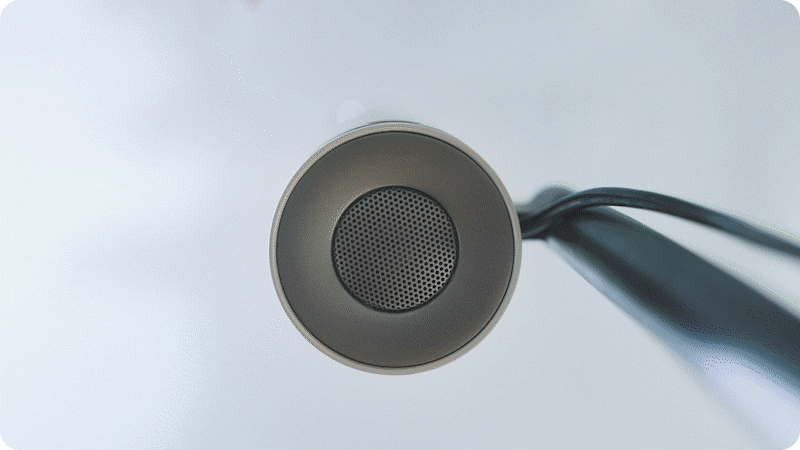 Charge your devices overnight with the onboard USB port, limited to 10W for safety.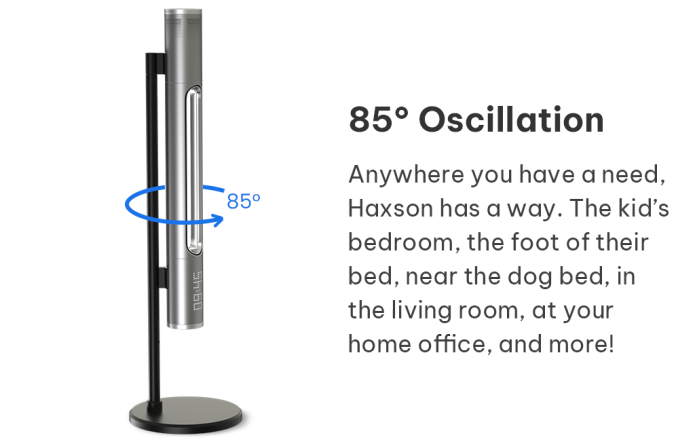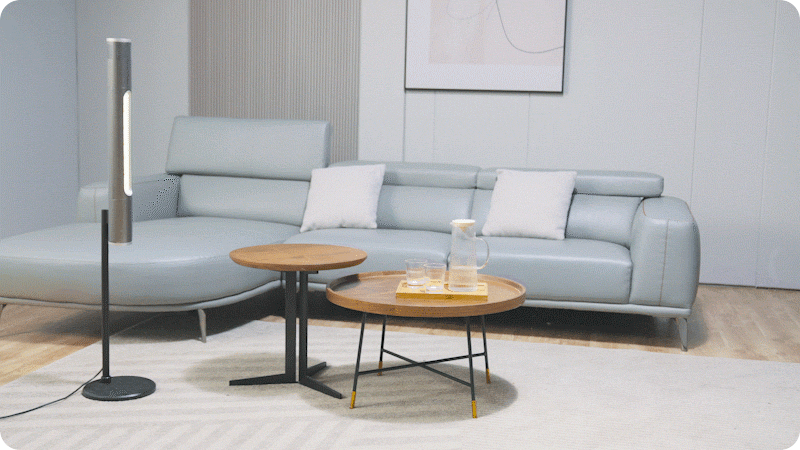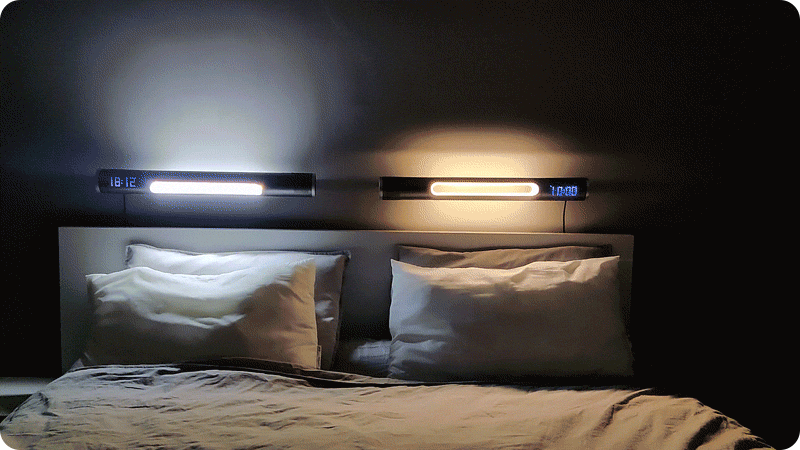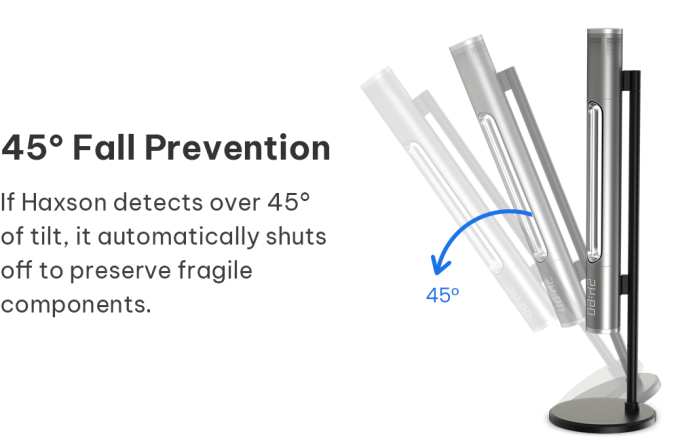 Only the wall mounting kit (top left below) is included in the package.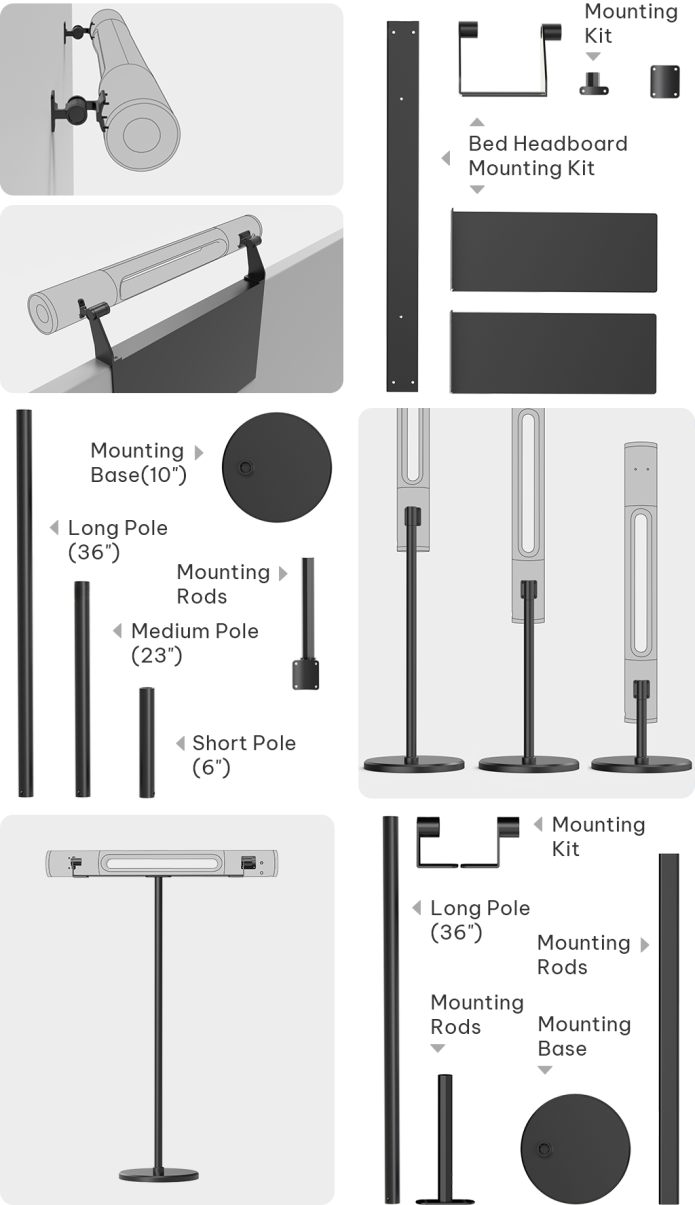 Place Haxson wherever you want! Standing upright, on your bed frame, or even on the sides. And finally, set it and forget it!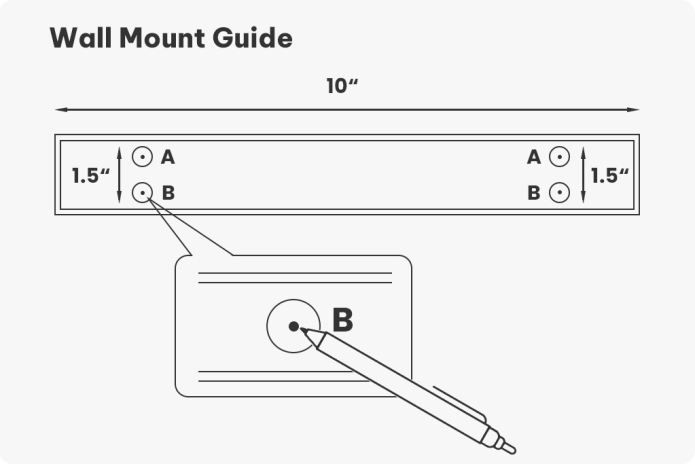 A wall mount guide (cardboard paper) will be provided for proper installation. Push a pen tip or sharpened pencil tip through the center of the A/B point on each end to mark the holes for the supporting screws, remove the guide, and get drilling!
All accessories will be available in the survey we'll send after we have started production!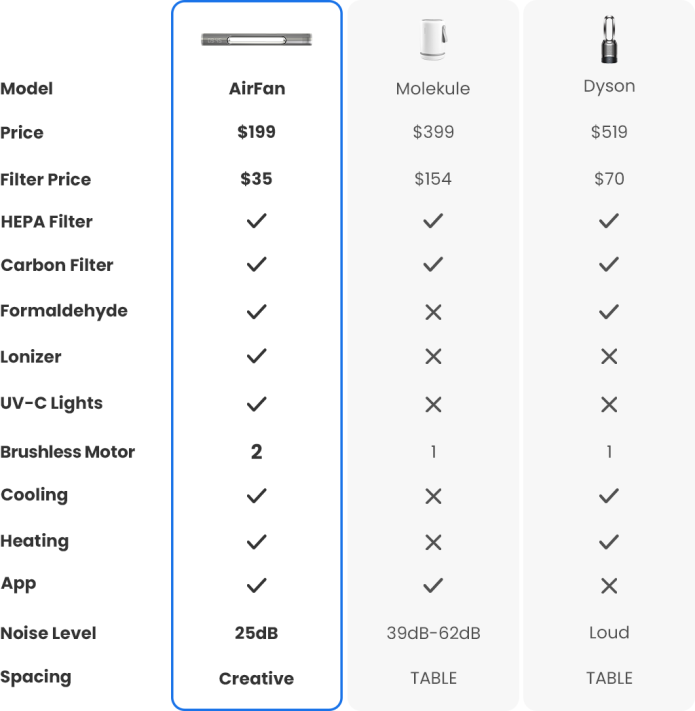 Check out our wind tunnel test diagram below: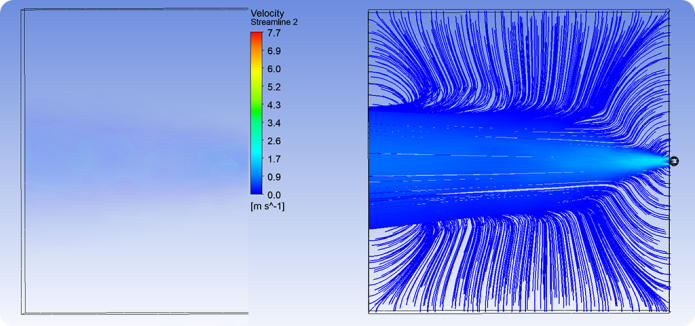 To ensure natural airflow with a bladeless design, we tested Haxson in a wind tunnel, and our confidence in its ability is unmatched. You've never felt anything like it.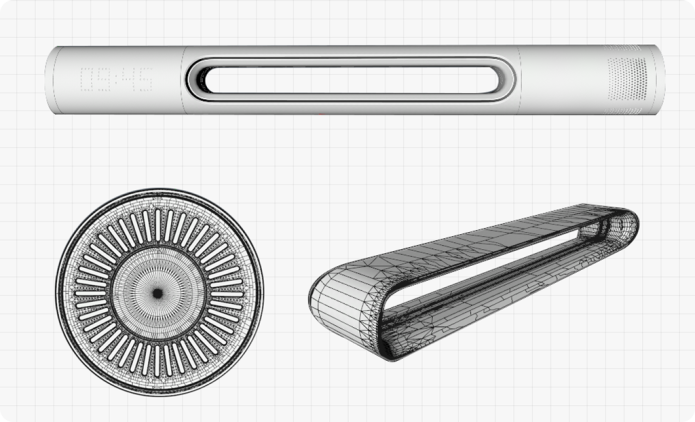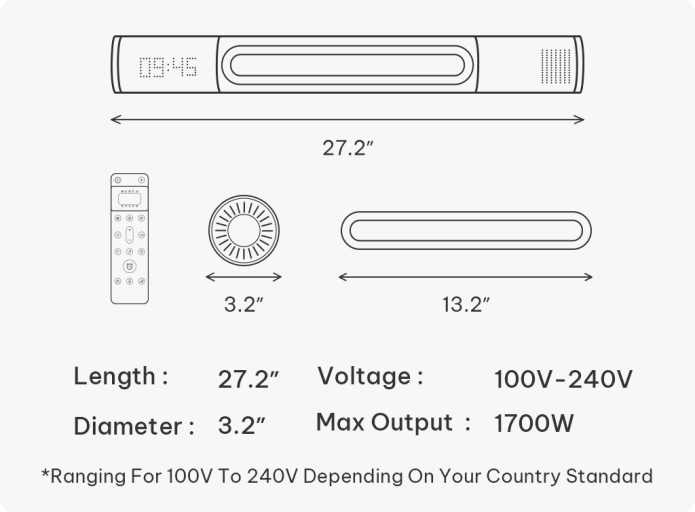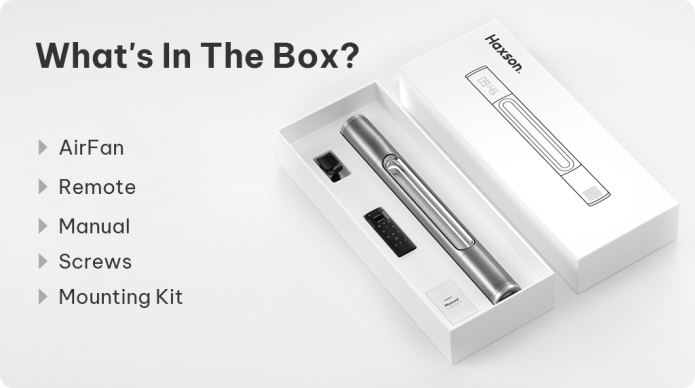 You may also be interested in… 

All the mounting equipment/stands are made from metal: meaning it's heavy enough to hold it down, but light enough to move around.
Shipping for metal accessories will be high, and considering the size and weight, our fulfillment partner is unable to provide exact prices at the moment. 
That's why it's not available in add-ons selection quite yet. They will be available promptly following our campaign's end.

We have seen many campaigns delay and disappoint backers with awful shipping and delivery experience. But we see it and learn from them, for we will try to provide the best shipping and delivery experience possible. 
All shipping, taxes, customs & VAT fees will be collected separately after the campaign via surveys, and the shipping estimate will go up and down depending on your choice of accessories and global shipping rate at the time of fulfillment.

*Sample shipping rates as of September 23, 2021


The manufacturer we have selected has over 3,000 employees and specializes in manufacturing air purifiers, with a maximum production capacity of over 50,000 daily units. They've also partnered with major brands like Siemens, Panasonic, Bosch, Philips, Xiaomi, Huawei, and more. Our decision wasn't made lightly, and we're thrilled to work together.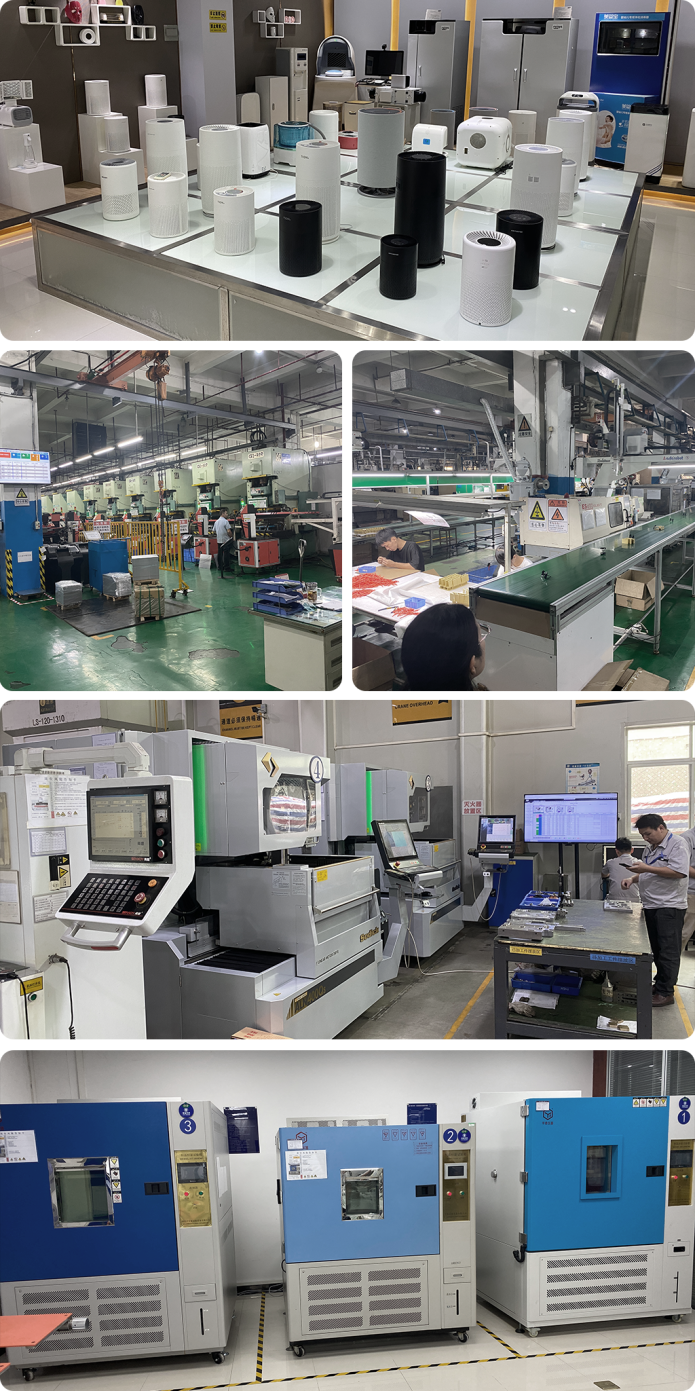 Other than manufacturing, our partner also provides performance testing such as CADR, noise, smoke, durability testing, and more!

As a result, our confidence in Haxson's manufacturing is through the roof, and we can't wait to prove it to you.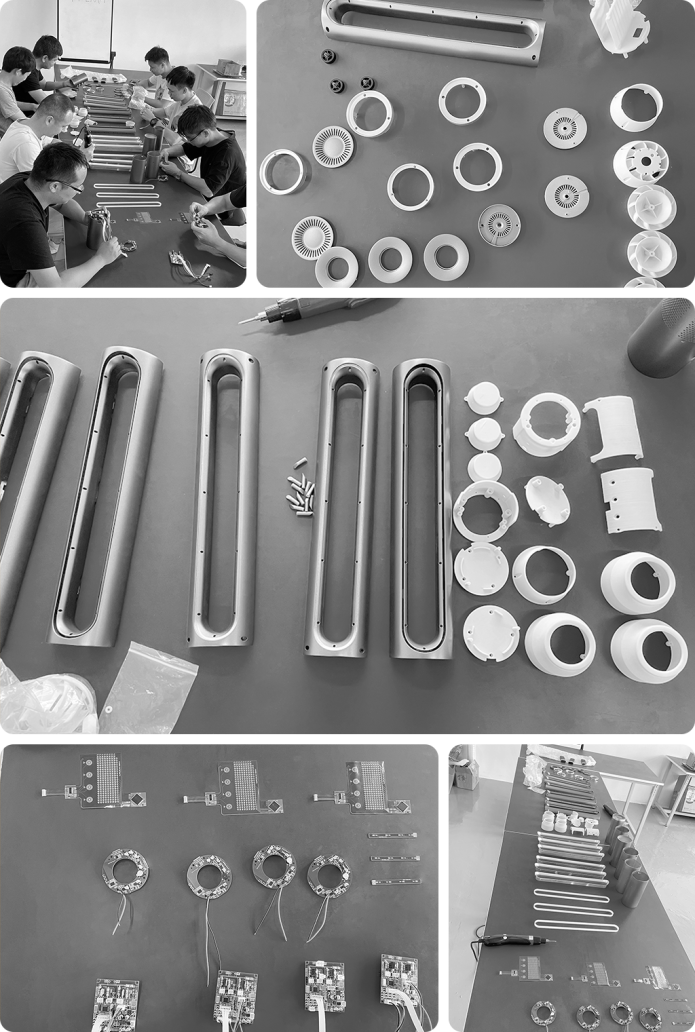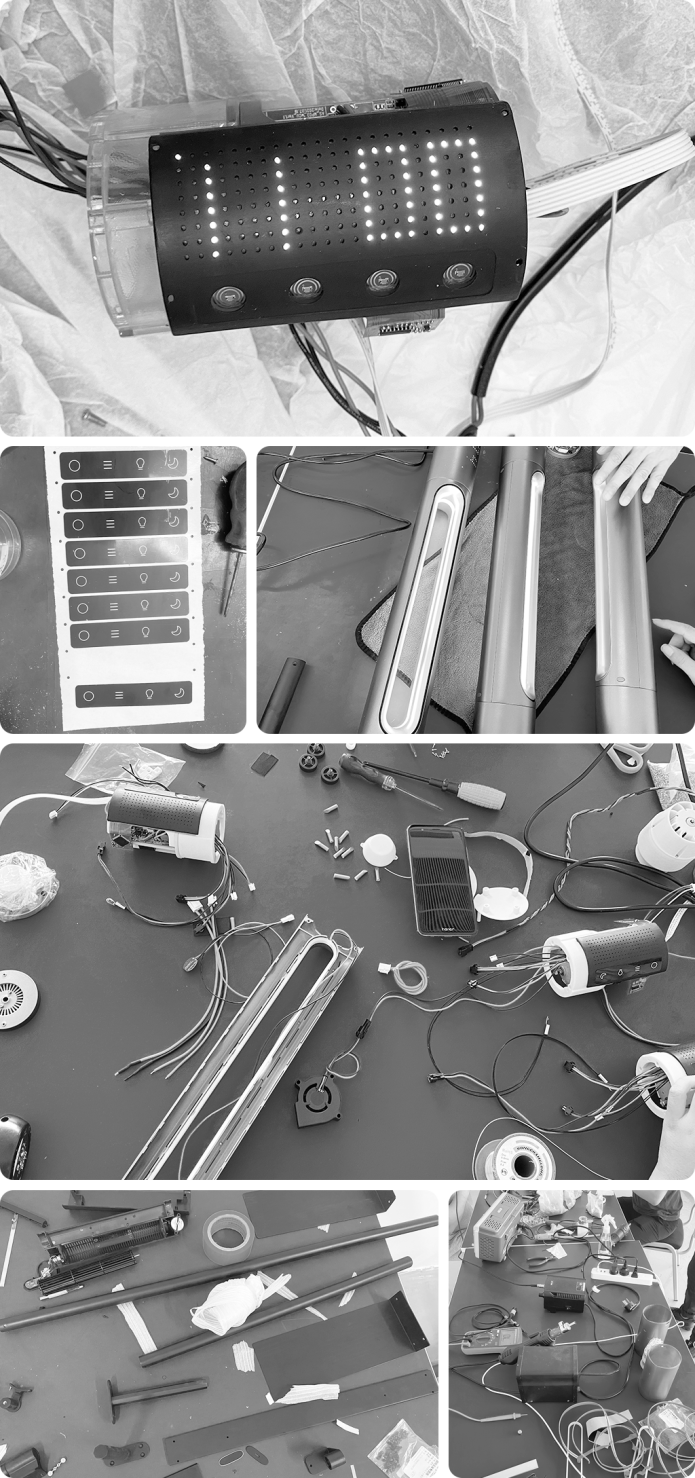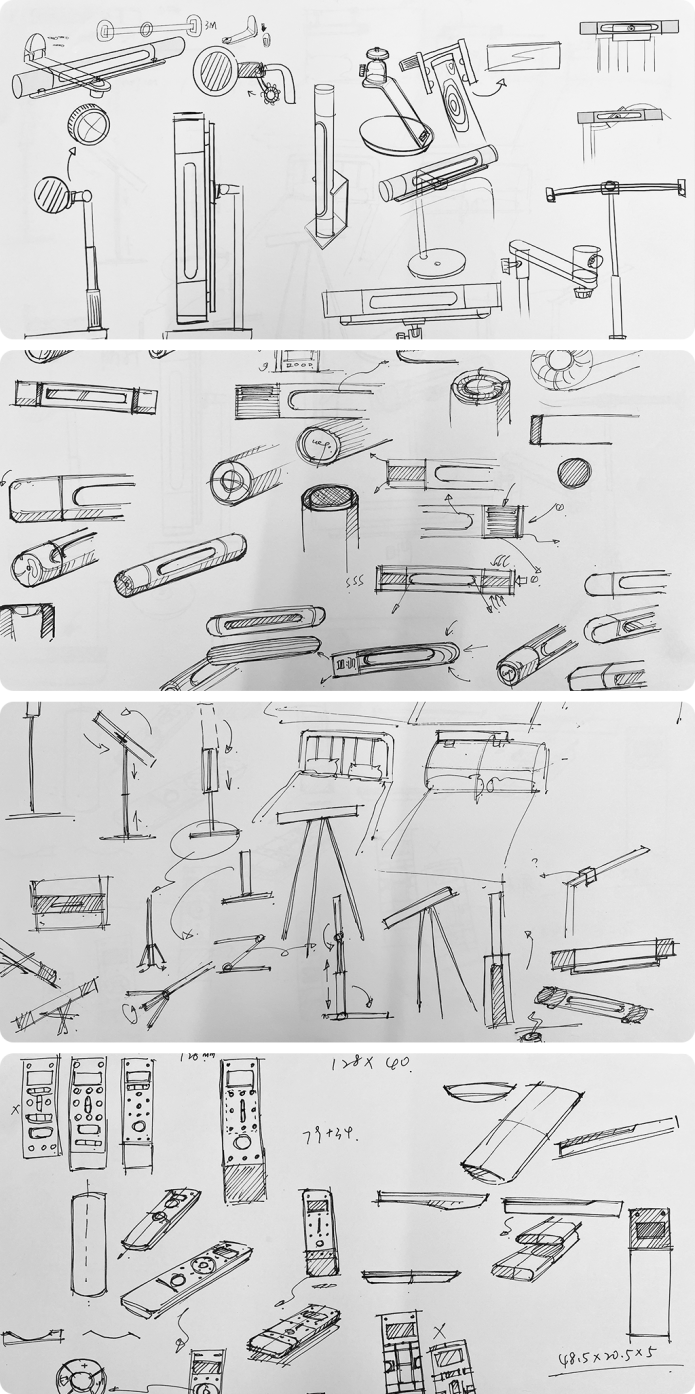 "Before Haxson, I was a nobody" – Woodruff, CEO of Haxson. I realized I only worked for paychecks, rather than my dream. So I took off and started my own workshop four years ago. Fortunately, I was able to connect to an angel investor, and get started fast.
Our team is full of like-minded and driven individuals. We're simply a group of people that wants to make an impact on people's lives, no matter how small.
We have been through a lot, for the past two years. On top of developing our own products, we also fund other teams to develop theirs, so we can make as many dreams come true as possible.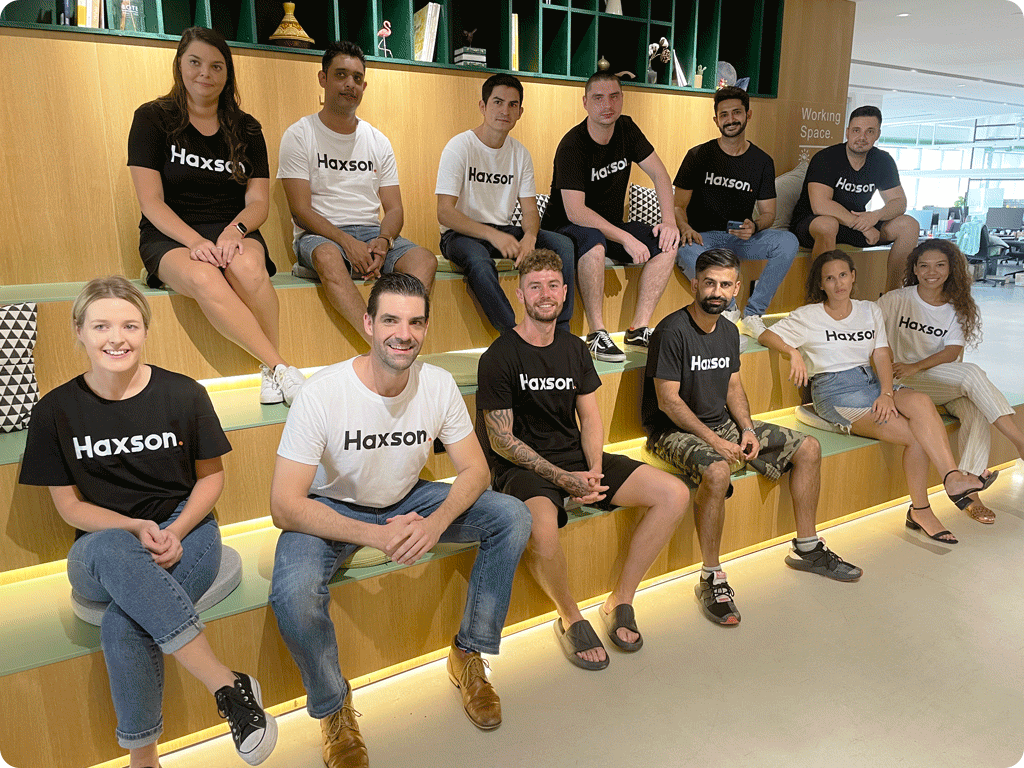 We started Haxson to create something that could potentially change our lives, allowing us to live, work and study in a much comfortable environment. More features, more useful life hacks, integrate into our designs, and all-around providing the ultimate comfort possible.
We spend most of our time at home, and we want to improve that experience as much as possible. In our eyes, it only makes sense to make home the most ideal place to be.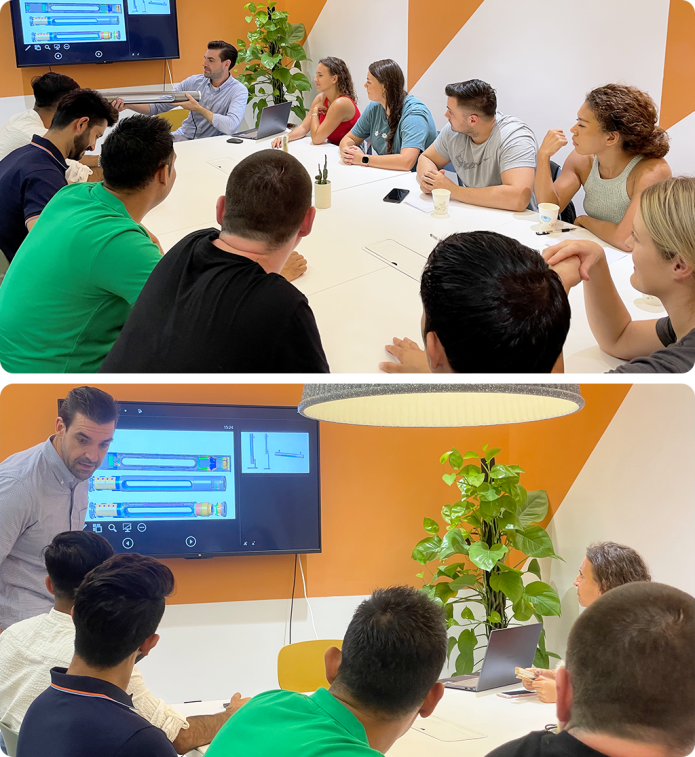 We have received an angel investment of $500,000 for the Haxson AirFan project, and below is an approximate breakdown of our cost of research, development, and more so far: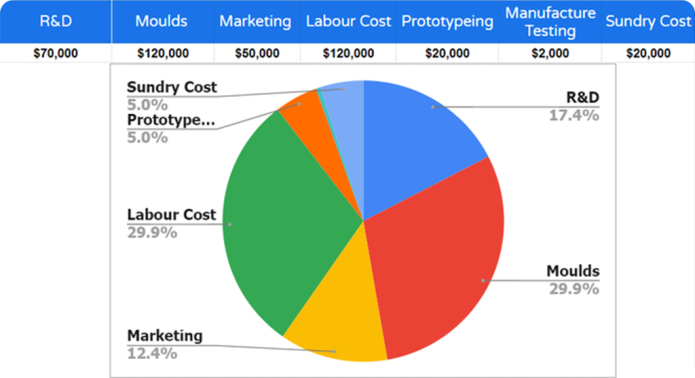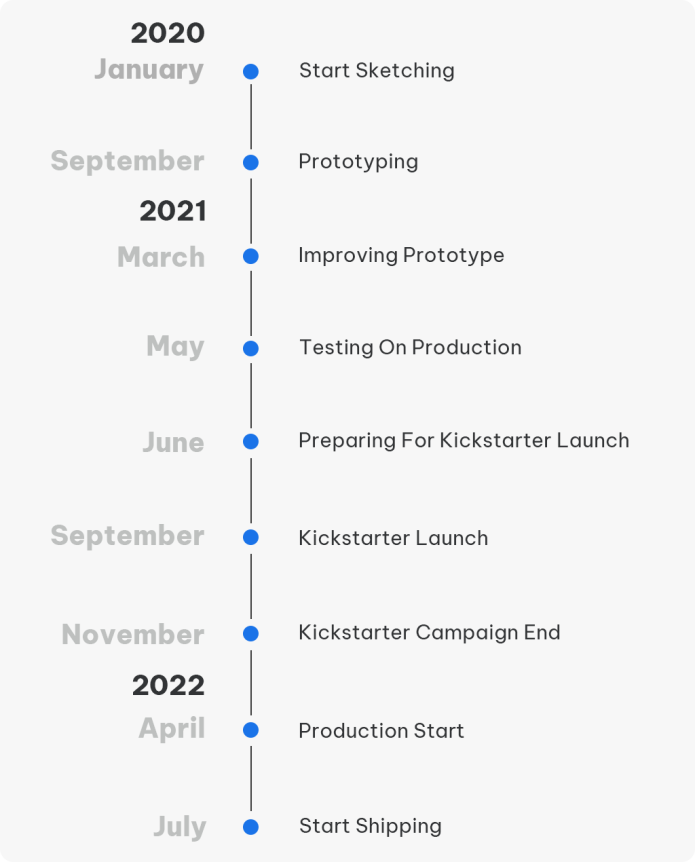 Click on the image above for our live stream replay!
Please note, in the live stream, the microphone (squared shaped) placed on table, was turned up by +6dB, after the issue with microphone. Sound captured were significantly louder than it would.