Help Bradford Distillery Grow | Help Bradford Distillery, a Massachusetts-based independent distillery, expand our operations!
The Bradford Distillery Mission:
Bradford Distillery is a native Massachusetts brand, founded by Bradford Selland in 2014. Known by "Brad", the founder and distiller has known a storied life. Graduating from medical school in 1974, Brad's chosen profession was neurosurgery, and in the process of his lengthy thirty-four-year experience, he treated upwards of 20,000 individuals.
Tragically, the science that allowed him to save lives also came at a personal cost; the radiation used to document the inner-workings of human brain chemistry and geography, unfortunately led to the development of throat cancer in Brad's system, a side effect of not shielding his neck during scanning due to scientific inadequacy. Hindered by his ailment, the basic activity of eating extremely painful. After time, Brad found solace in a glass of whiskey during his meals, which allowed for easier swallowing. Thus, the dream was born.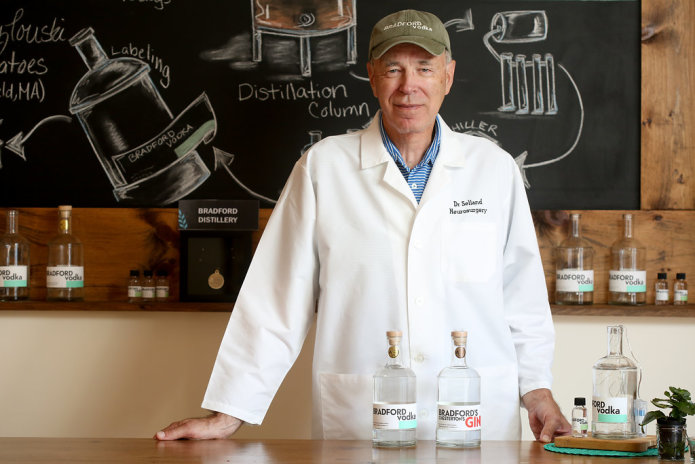 Retiring from his trade in 2013, Bradford Distillery was founded shortly after, with Brad's dream of producing high-quality artisan vodka (and later gin) based on home-grown, New England ingredients. Both products are potato-based, gluten-free spirits with accolades from the San Francisco Spirits Competition, our vodka netting Gold in 2016, and our gin winning a Bronze in 2017. Each batch, each bottle and case, is created with care and precision by Brad himself, utilizing his education in chemistry and biology for a different purpose. Whereas neurosurgery cares for the brain and body, quality artisan spirits lift the soul.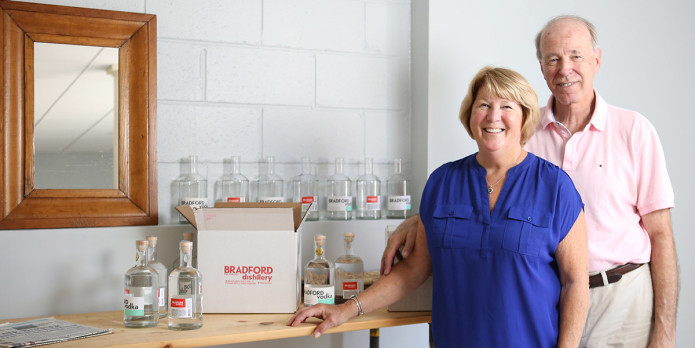 We at Bradford Distillery ask that you consider donating to our cause to expand our humble New England operations to greater, far-spread means. Having already branded ourselves as a quality, beloved spirit in competition with others, with YOUR help, we can expand our productivity with new equipment and the ability to keep the lights on, while we diligently toil to provide our customers with the high-quality liquor they deserve.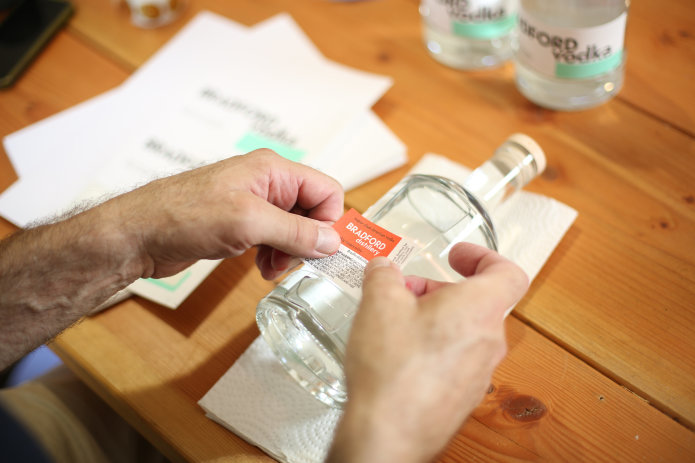 To be specific, our base goal is $75,000, and with that funding we would purchase a new 100 gallon still to make eau de vies from locally sourced fruits.  Eau de vies are non-aged, colorless fruit brandies.  Great as aperitifs or making cocktails. Additionally, we would direct money to new employees, including a new marketing/sales manger, highlighting our award-winning spirits.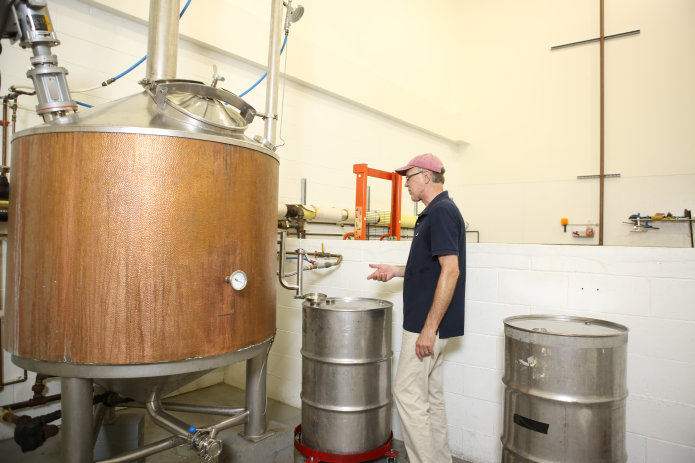 Please, consider donating to our campaign so that we may not only continue to produce high-quality artisan spirits, but to produce them at a higher quantity, assuring more people have the opportunity to taste and enjoy them. Thank you!
Signed, Brad Selland and the Bradford Distillery Staff