Help Mother Earth Produce Serve More Families | Asking for $25,000, So We Can Expand & Serve Local Organic Food to More Families & Communities

Mother Earth delivers local, organic, non-GMO produce (fruits and vegetables), dairy and meat from local small family farms to customers' doors each week.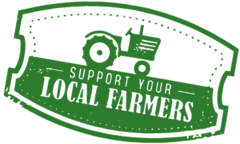 Customers order their food needs for the week online at www.MotherEarthProduce.com from an available menu of available, local, fresh and in-season food.
Mother Earth gets fresh food from its local farms and delivers it each week right to the customer's door; all for a price about the same as what you pay at your local big box grocery store like Whole Foods or Kroger or Publix.
 
Mother Earth serves about 1000 families today in Asheville, NC and Greenville/Spartanburg, SC, and many areas in between.




 
Mother Earth owners Graham and Andrea DuVall, are passionate about local food: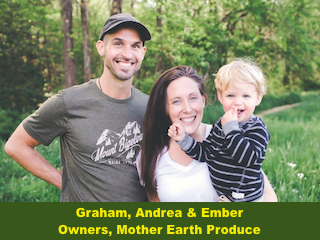 We believe that eating local, organic, non-GMO food grown with the water, soil and air where we live is most optimal for our body, mind, and spirit.
Our large-scale industrial food supply system is toxic, nutrition free and making us all sick
Even the 'Organic' label has been co-opted and diluted and taken over by the large-scale industrial food supply system; thus largely taking away from the original intent and purpose of small family farms producing organic non-toxic food
Mother Earth stands for recreating and supporting local small family farms, and helping families in our region eat local, organic, non-GMO food
Produce sold at large grocery stores, including organic food, typically travels on the average 1700 miles to the store shelf
Mother Earth brings local food from local farms to our customers, so it is nutrient rich and much fresher
Local small businesses supporting local jobs, people and the economy are best for the economic well being of a community
The large industrial food supply system pays the farmer/producer of food on average 30-35% of the price paid by the customer at the store. Mother Earth pays the farmer/producer approximately 50-52% of the sale price; creating a viable economic support for small farmers
We are what we eat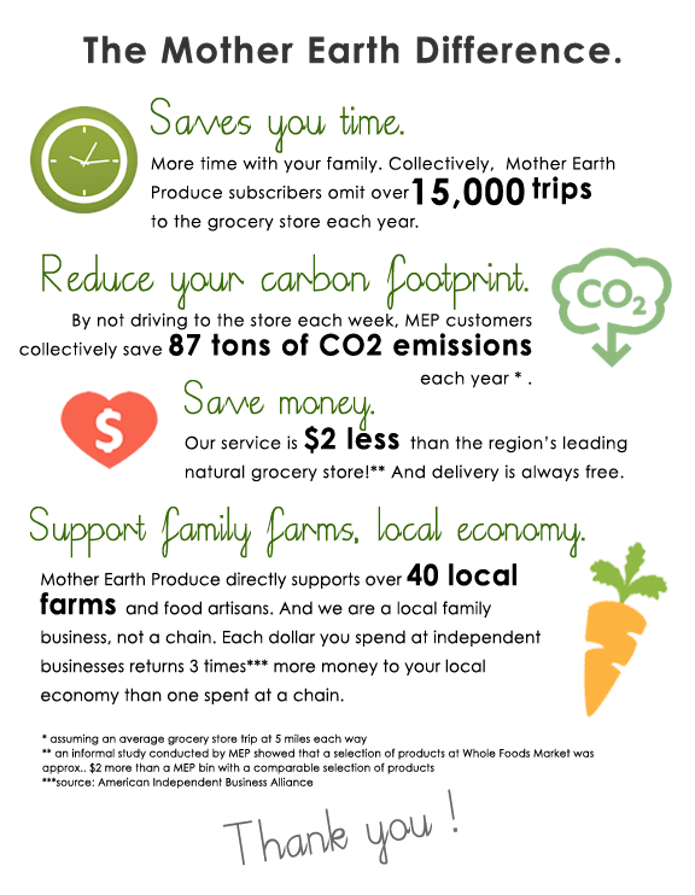 We need $25,000 at this time to grow and support Mother Earth's mission and to serve more families and farms. Any support you can provide us will have an immense impact for our mission to grow and support the local healthy food movement.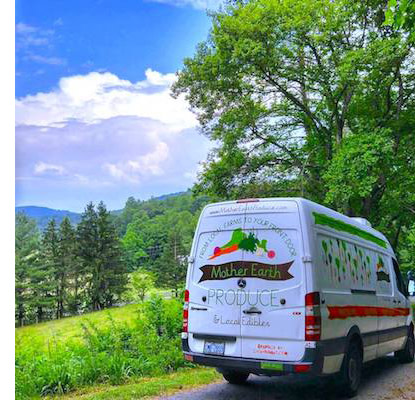 So far, Mother Earth Produce has been largely funded by our family and friends. While it is now breakeven in profit by serving about 1000 families, we must grow the business to serve at least 3000 families in the area, to be truly financially healthy, and to create a long-term financially sustainable business.
We are asking our friends and loyal customers, to support us to:
Expand Mother Earth's mission to bring more local healthy organic non-GMO food to the community
Increase our ability to educate more people on the benefits of local food
Increase our network of local small family farms to serve more people
Expand our service to reach 2000 more families in the Asheville, Greenville, Spartanburg and Charlotte region
Please give $20, $50 or $5000; whatever you are able, to support our mission and ability to serve more. As a reflection of our sincere gratitude, we are excited to offer you many perks and benefits in return.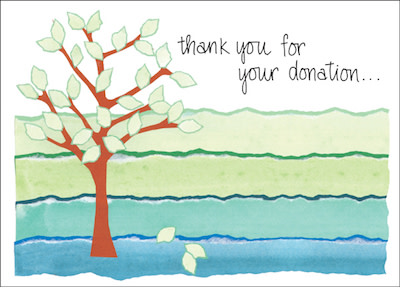 Our hearts are full of gratitude for all of our local family farms, friends & family, our community and our customers. 
Without your business and patronage, we would not be able to live our life, serving our highest mission and passion. 
 
To thank our customer/supporters, and to give back to you, we will provide many discounts on all of your orders placed on www.MotherEarthProduce.com and additional perks and benefits outlined in the Perks area above.

Mother Earth Produce is working on some very exciting plans moving ahead… watch out for many more exciting news over the rest of this year…
Opening our delivery service for Charlotte, NC and surrounding areas…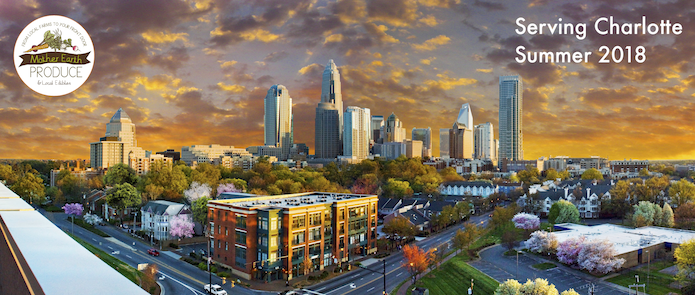 We plan to start using electric, solar energy powered re-chargeable vans for our delivery vehicles as soon as possible…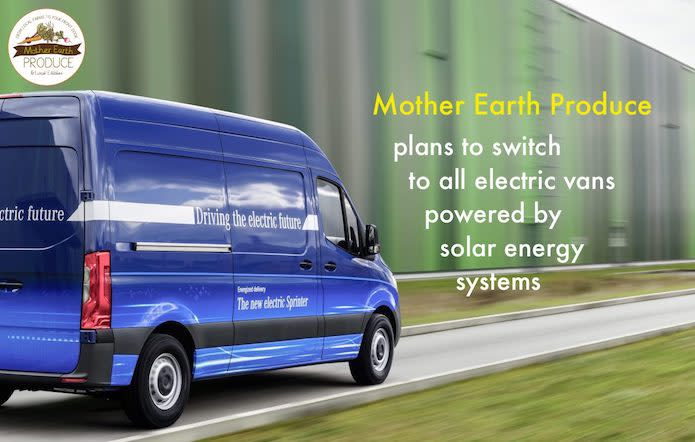 We plan to make Earth Earth Produce a 100% carbon neutral operation by using solar energy for all our operations and vehicles…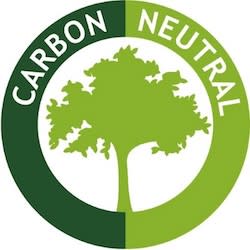 Mother Earth Food Coin Coming! – Yes, we are creating a Local Food backed Mother Earth crypto-coin, and planning a full blockchain technology based platform that will bring leading-edge advanced food testing and certification to ensure the highest integrity and assurance in food quality – From Local Farms to Your Front Door!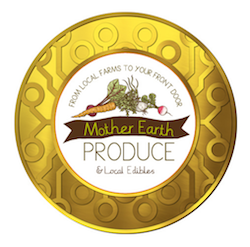 Non-profit philanthropic services –  we have plans to expand our give backs to our communities by bringing more un-sold food to local schools and charities and people-in-need. After all, we hate for food that does not get sold by farmers, go to waste!!!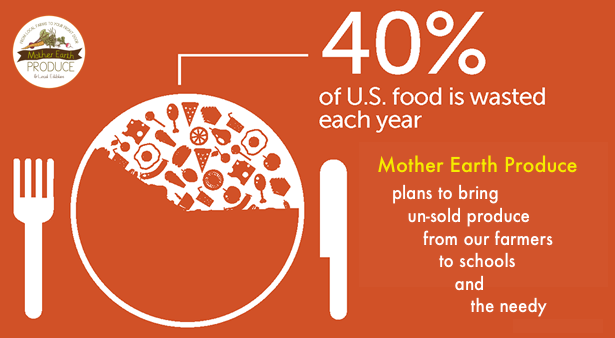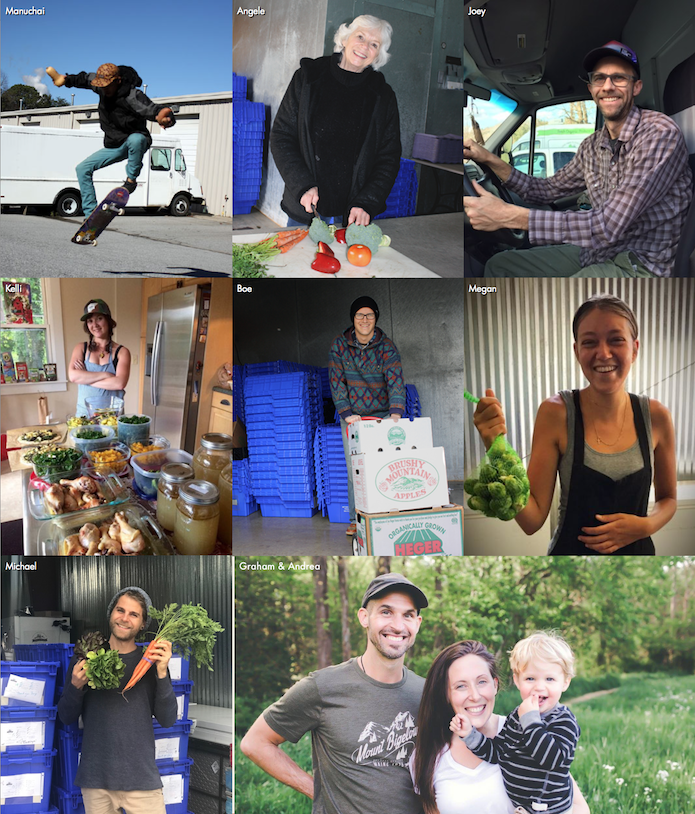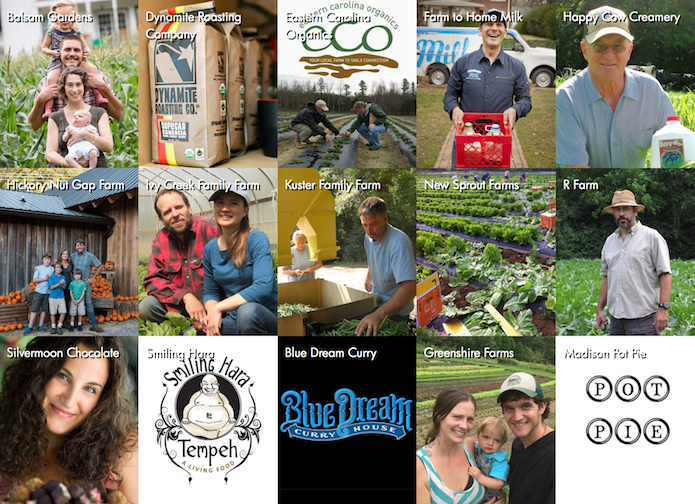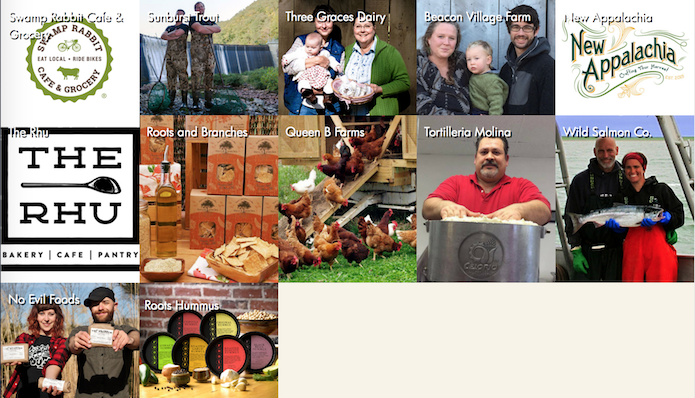 By providing approximately 50% of the sales price to our farmers and producers, most of whom are small family owned farms, we are making it economically sustainable for small families to run small local farms. Here's a video of our friends at Greenshine Farms below…