Help Richmond Ravens Quidditch get to USQNationals | Help the Richmond Ravens raise enough money to compete in the USQ Cup 10 in April.
Birds like Bids!
  We are the Richmond Ravens community quidditch team and we are very excited to represent RVA and the Mid Atlantic region by competing in the USQ National Championship.  In our first year as a team, we qualified to go to Nationals and compete against collegiate and community teams from all across the country.  We are so excited for the opportunity for us to represent RVA and establish ourselves as a force to be reckoned with!   
What We Need & What You Get
The Richmond Ravens are trying to raise $3000 to cover hotels, parking, tournament fees, and incidentals for the US Quidditch National Cup 10 in Kissimmee, Florida on April 8th – 9th. We need ~$2400 for 3 days of hotels in Kissimmee, $450 for the tournament fee, and ~$80 to cover parking for the weekend. The rest will go to funding any emergency supplies, equipment, or manufacturing costs for the indiegogo.  Any and all money raised through this campaign help minimize costs for the players and the team.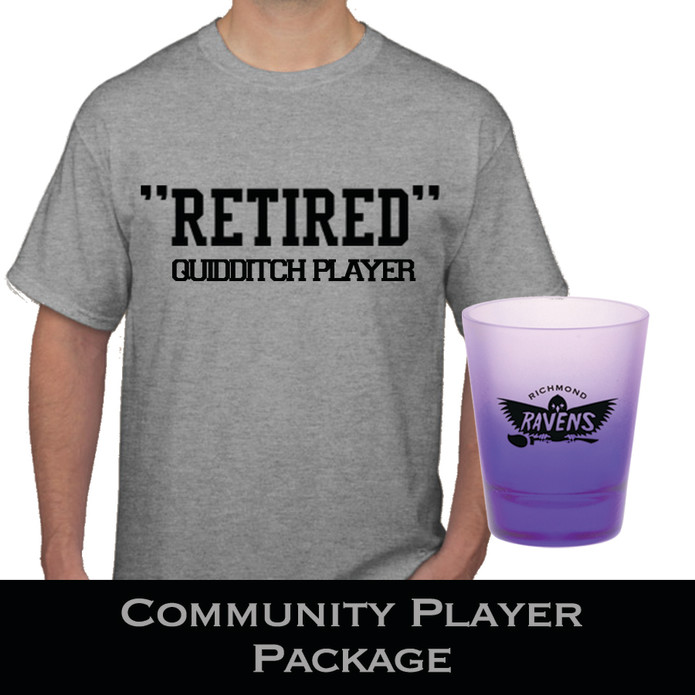 The Impact
We are a group of passionate young adults who have found a home in this crazy sport called quidditch. Since we are a community team, all of our fees come directly out of pocket from our players.  It is a heavy financial burden for us but it is something we love to do and a community we are lucky to be a part of. With every dollar, you are helping us compete, stay involved, and reach our goals. 
Other Ways You Can Help
Follow us on social media at Richmond Ravens on Facebook! We will have other promotions going on through our Facebook page. Also, be on the look out for any Richmond events or fundraisers we will have in person, where you can come meet the team or see us in action. 
Share this campaign with friends and family! 
Thank you!