Help us save the abandoned tea plantations! | We became farmers to save the ruined fields of Georgia and to build a different kind of tea company!
With 230 backings we raised $31,973!
Thank you all for supporting us!
Update – we extended the campaign for 10 days!
The Renegade community is quite big already- so many amazing people who have supported us both financially and emotionally. Thank you!
But as you see, we have not reached the goal unfortunately. Since we really need to gather at least $30,000 to finish the planned works at the factory, we decided to prolong the fundraising for 10 more days.
We hope we can gather the missing amount during this time. Help us to make it happen!
 
Update – there's still a chance to join us!
It's been a great campaign, a big thank you to all the contributors!
Being a tea farmer has turned out to be more popular than we expected – all the initial tea bushes and mini tea estates have found an owner! We didn't really plan on adding any new plots, but since many of you have still showed interest to join us on this journey, we thought of how we could do it. 
After cleaning the Mandikori Estate, we have discovered that some areas do not have sufficient amount of old tea plants and new ones need to be planted. As we are excited ourselves to see how the new plants develop compared to the older ones, we thought that this could be something we could share with you as well. So, we put up a new perk offering a chance to be a patron for a mini tea estate planted just for you – you can see how the tea bushes develop over time and similarly to the other owners of tea estates, you will receive 50% of the produce made on those areas. We will prepare the land during the winter and start planting new plants in the spring of 2019. The initial batch of tea will be ready in 2020.
There's also a chance to own a tea plant which is planted just for you – you can see how it grows from scratch and develops over time. We will plant them in the spring of 2019.

We are the Renegades and we want to revive the Georgian tea industry.
Georgia – the country, not the state in USA! Georgia is a small country in the borderlines of Europe and Asia.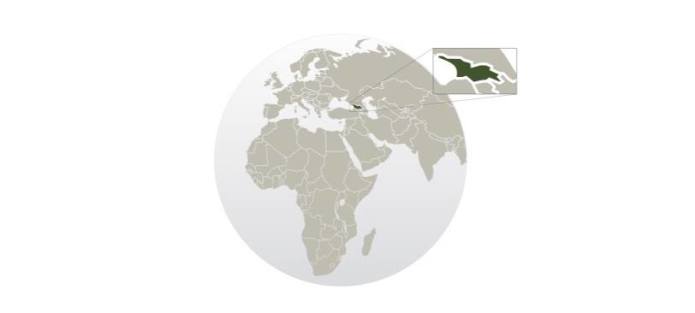 Many people probably do not know that it is possible to grow tea in Europe, but Georgia has actually some of the best conditions in the world to produce high-quality organic tea. 30 years ago, western Georgia was one of the main tea producing regions in the world. At the peak, the tea industry employed more than 150 000 people and green, lush plantations covered tens of thousands of hectares. And then it collapsed almost completely in just 5 short years. Tea plantations were abandoned, huge factories closed and whole regions lost their employment as Georgia was dealing with the aftershocks that the fall of Soviet Union sent through the region. Half of those plantations have been destroyed or uprooted during the past years, but the other half is still there today– overgrown with fern, blackberries and small trees, waiting for someone who would give them a second life.
Becoming tea farmers has not been our lifelong dream. But the story of Georgian tea and its surreal collapse intrigued us so much that we decided to do something about it. We left our jobs as leaders and specialists in the corporate world in Estonia and Lithuania to give our part in saving the Georgian tea industry. We also understood that today's global tea industry is focused on mass production and you rarely really know where your tea is coming from – we saw a chance to change it and to bring more personality and authenticity to the world. That's how Renegade Tea Estate was born.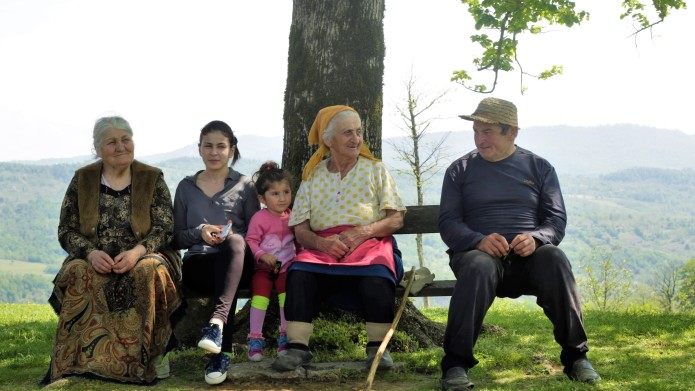 Local people in Mandikori village
It is highly motivating for us to give a second lease of life to something that has been abandoned and rendered useless. We really hope that we can also bring a little bit of positivity and life back to the villages of Imereti by providing jobs in our plantations. In addition, the idea that in the future we can drink tea which is harvested from our own Estate, which was saved from oblivion, is something that gives us energy every day. With this fundraising we want to share this experience with others – you can have your personal small tea garden and together with it help to save a part of the Georgian tea industry. 
Be a part of the Renegade story and let's put Georgian tea back on the map again!
What we have done so far and why we need your support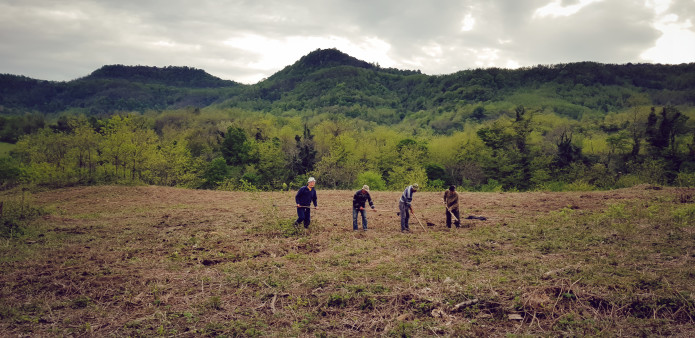 Local people working in Renegade Tea Estate
We have made initial investments to get us going. After checking more than 50 abandoned tea plantations across the whole western Georgia, some of which even the locals had forgotten, we ended up choosing 2 to start with. 
One of them had initial cleaning completed over the winter and as the new shoots are growing, we plan to get our first small harvest from there this summer. In April we started to remove weeds from our second plantation and from there we hope to collect the first harvest in 2019. We have made an investment to buy the necessary equipment to clean and cultivate the plantations and machinery to produce tea.
The biggest challenge so far has been to find a suitable building for the factory. Almost every industrial building nearby our tea fields had been either demolished or ruined. Building something from scratch was also not an option due to time constraints. Then we found an old unused warehouse in the middle of another abandoned tea plantation. Its location was near perfect and experts confirmed that the main construction is still strong. It requires a lot of resources to set it up as a modern tea factory, but we ended up concluding that it is probably our best option to go forward. Now it belongs to us.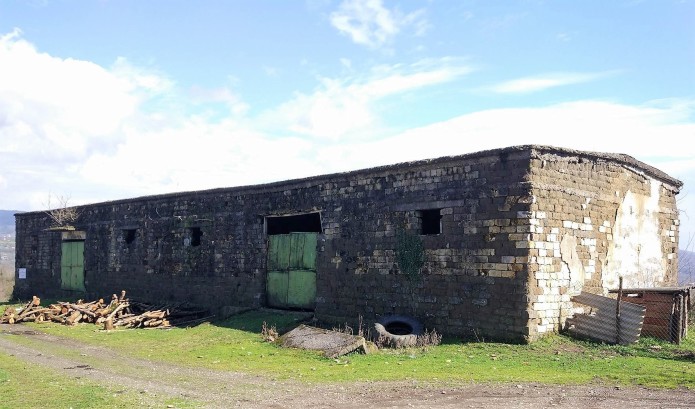 Future factory building
As told, this old building is right in the middle of another old tea plantation. We feel that given our goals it would be really unfortunate for our factory to be surrounded by abandoned and bushy tea fields, waiting to be saved. Taking the third estate at this stage was however not part of our initial plans. What we can invest ourselves will be used up by continuing the rehabilitation of the first two plantations and making some essential works to renovate the building and set up the factory to start with production.
And then the idea came that maybe there are others who would be ready to support us on this journey and help us to put the Georgian tea back on the world map. We could take the third plantation for rehabilitation and fully complete the renovation of the factory if there would be more of us. Renegades who would join in and help us to get the whole process up and running.
We estimate that rehabilitating the third estate and setting up the factory as a modern and certified factory for organic tea will cost ca 150 000 euros during the next few years.
Where the funds will go
With this fundraising, we aim to raise ca 30,000 euros. (Unfortunately we are not able to have the campaign in euros, so the goal is in US dollars – 40,000 USD)
The funds will go to:
– rehabilitating Rioni Estate in 2019 – cleaning the plantation next to the factory from weeds, bushes, and trees, reviving the rows of tea bushes and cultivating the soil. Altogether 10,5 hectares.
– completing the restoration of the old building and setting the factory up according to food safety regulations – the main frames of the building are strong and usable, everything else needs to be redone (roof, walls, floors etc.). We plan to divide the building into 4 rooms – production area, warehouse, dressing room for workers and a small office. 
– drilling a well to secure a stable supply of clean water – at the moment there is no reliable water supply or drainage system in the building.  
See more about the factory from the video:
If we will raise more than our goal is, then we will use the money for: 
– building a proper technical facility at Renegade Estate – we need to build a service building to each of our Estates to store the equipment, provide good conditions to our workers (toilets, rooms for changing clothes and having lunch) and to temporarily keep the leaves after harvesting. 
– keeping the Rioni Estate plantation clean from weeds – after the initial cleaning we still need to clean the fields regularly so tea plants could grow freely. To keep the plantations clean, we need to have 1 person for each two hectares 
-fertilizing the plantations- after being neglected for 30 years, the soil is pure, but lacks nutrients, so the tea plants need some additional help from fertilizers to grow healthy and strong. NB! We use biofertilizers only.
-food safety certificate – we will build everything according to the food safety regulations, but acquiring the certificate itself is another expensive process.
-fixing the roads going to our other plantations – at the moment the Renegade and Mandikori Estates are accessible only with a four-wheel drive car. We will fix it so it would be easier to transport the leaves and we would also be able to invite quests to visit the Estates in the future. 
If we don't reach the funding goal, we will use the collected funds to complete the renovation of the factory.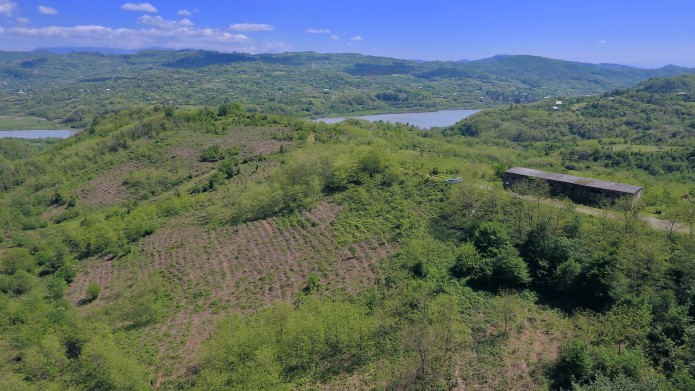 Rioni Estate
 
What you will get
So, what is our proposal? For your contribution, we offer you a personal tea garden within the same Estate that will be rehabilitated with your help. We will mark a 100 m² plot, put your name on it and every year we will send you 50% of the tea that was produced there. The first tea will be ready at the end of the summer of 2019. In the first years the quantities are smaller, but after 3-4 years, when the bushes are fully grown, that's about 3-5 kg of tea per year. You and your whole family can enjoy high-quality organic tea from your own tea estate and don't have to buy tea ever again. How does that sound?
If this is a too big of a commitment at the moment, you can still support our cause by just trying out our first tea (100g=40-50 cups of tea) that we will produce this year or by selecting any of the other perks. 
If you want to go even further, you could create your own small tea brand together with us. 
There is an especially cool half-wild part of our Mandikori Estate with steep hills and ancient trees. Tea bushes in this area are exposed to unique conditions, unlike in any other area in our plantations. If you are willing to dedicate your time regularly and be at least somewhat involved in our daily processes, we could develop this area into a separate tiny plantation and create a unique line of teas made only from the leaves from this area and sold under a separate sub-brand that we develop together with you. 
We also welcome you to visit us – meet us and see the Renegade Tea Estate in real yourself!
Read more about the rewards from the sidebar on the right.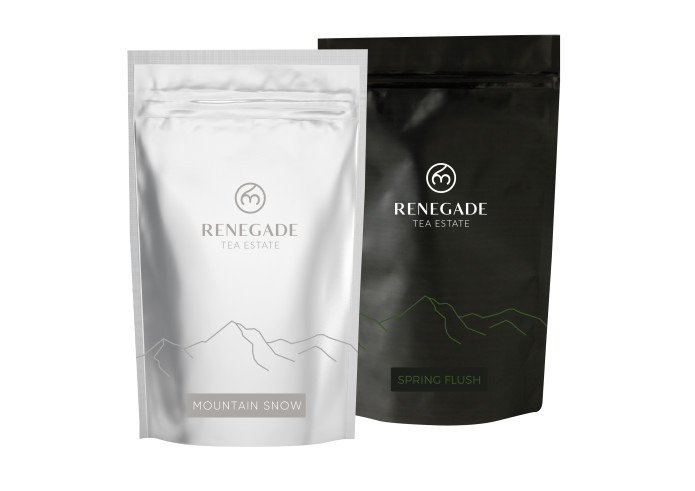 Who we are and why we do it
This is us – Tomas, Miina, Hannes, Priit and Kristiina. We are a bunch of former office rats from Estonia and Lithuania who decided to change their successful careers for rubber boots and come to Georgia to start growing tea. Some might call us crazy, but that's ok, this is one of the reasons we feel and call ourselves renegades.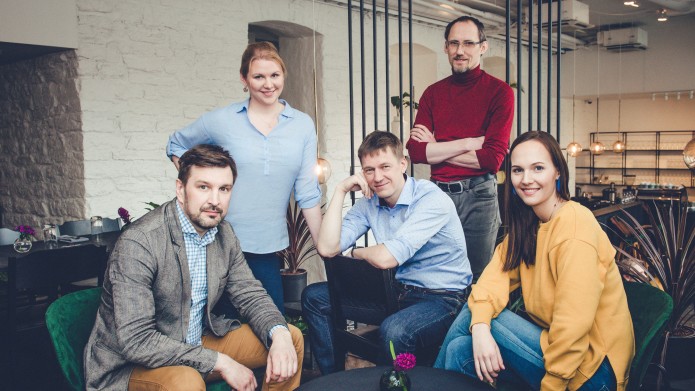 We are building Renegade Tea Estate because our dream is to give our part in saving the Georgian tea industry and to bring something different to the global tea scene.
We see a true mission and greater good in helping to revive the Georgian tea industry.  
Seeing the bushy, abandoned tea fields scattered around on the beautiful hills of Western Georgia and the dwindling small towns, which are slowly emptying due to lack of employment and prospects, gave us a strong impulse and motivation to do something about it. We want to give our part in bringing some optimism and life back to the villages of Imereti, Georgia. 
Georgia has one of the best conditions in the world to produce high quality organic tea.
Our plantations have one of the cleanest soil in the world. The tea fields have been abandoned for 30 years, which means that there is no trace of chemical fertilizers left and we will keep it that way. With it's warm summers and chilly winters with occasional snow Georgia has an ideal climate to grow high quality tea. Due to the cool winters there is also no need to use any pesticides or other chemicals to keep the bushes safe from pests or illnesses.
We believe, that we can bring something different and unique to the global tea scene. 
The tea industry is dominated by middlemen and big corporations. There is more tea produced in the world than is consumed and there are hundreds of companies branding and selling it. Yet it is hard to find even a handful of true next-door tea farmers who are growing, making and selling their high-quality natural products under their own brand names. There is a general lack of authenticity as the profits are reaped by middlemen and distributors, leaving the farmers and producers in the shadows. 
Therefore, our goal is to be the most transparent tea company with the most personal customer experience, from planting the new seedlings until sending you a box of our teas.
Learn more about our story from here.
 
Risks & Challenges
The first plantation was fully trimmed down, including the remains of old tea plants, and as we want to grow only organic tea, then we only use bio fertilizers. We see new shoots coming up from the ground and there are also some bigger bushes left in few areas, but we can't fully estimate how much produce exactly we will have this year. If it turns out that we don't have sufficient quantity of leaves this year, then we will cooperate with local small-scale organic farmers who have their small tea farms in their backyards. We will then use tea leaves from their harvests for production. We will still take full responsibility for the whole process and ensure you that the produce is with high quality and organic. 
We admit openly that we don't have a lot of experience producing tea, but we are in contact with tea producing professionals from around the world so we could learn how to make the best tea from our Georgian plantations. We will have a learning curve for sure. But we have found a few mentors from Nepal and India who are helping us with their advice already. They will be spending some weeks with us in the beginning of the production period to make sure that our tea would be pleasant to drink from the start.  
We are a strong and experienced team and we value honest and real relationships. So, whatever unexpected challenges there will be on the way, we will surely let our backers know and do our best to work it out as fast and effectively as possible.  
Let's put Georgian tea back on the map together!
If you can't support us financially, support us by sharing our message! Tell your friends, family and acquaintances that we want to save the Georgian tea industry! Use the Indiegogo share tools to spread the word about Georgian tea.  #renegadeteaestate
We really hope that with your help we can give our part in reviving the Georgian tea industry and bring a little positivity and life back to the Georgian villages and offer you high-quality organic tea to enjoy.
PS! It is not allowed to resell the teas ordered from us without our prior consent.