Here's to your chocolate well-being! | Belgian chocolates based on benefits of cacao, honey & essential oils | Over 100.000 sold
From guilty to healthy pleasure.
I'm Katarina Verhaegen from Chocolat Essentiel, a Belgian based innovative chocolatier. My mission is to make delicious organic & healthy cocoa products, healthy enough to even enter the pharmacies. We achieved this goal in Belgium! We are available in more than 90% of the pharmacies, premium wellness places, fine delicacies stores and concept stores.
 Now we are ready to expand to Europe!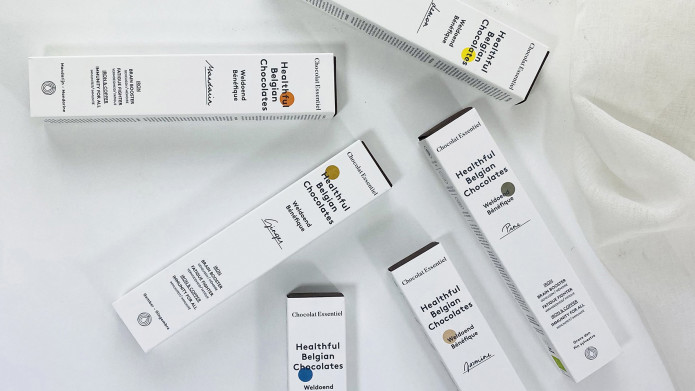 I founded the company 3 years ago; I'm a medical engineer with a passion for chocolate making and beekeeping. Prof. Dr. Walter Luyten, president of the company devoted his career to research of drug discovery with a passion for natural medicines.  We teamed up with Isabelle De Vos, who's in charge of marketing and branding, and she makes it all happen.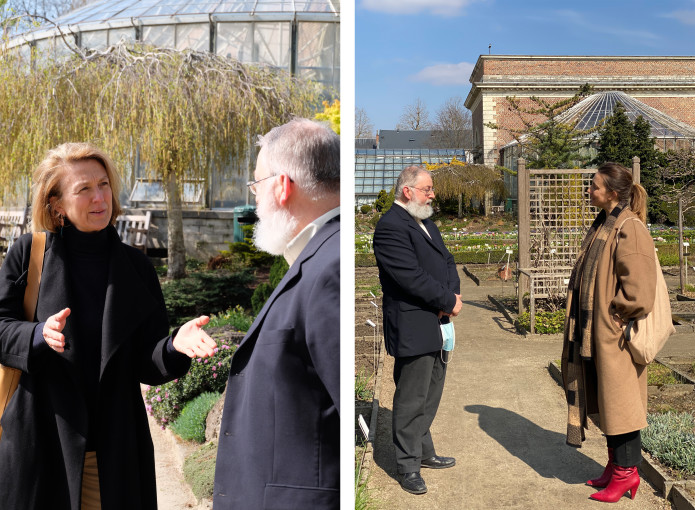 This campaign is important to us as we are preparing to expand internationally. It is our goal to ensure our products become available in Europe. Unfortunately, due to last year's happenings, it was impossible to attend international fairs and contact a global audience. That's why we are now reaching out to you! This way we can track the interest in our products in your country.
What We Need & What You Get
We need 22.000 EUR to expand to each new country. This includes finding a trustworthy distributor, new packaging and communication materials. Our goal is to grow to at least 4 new countries before autumn 2021. Please, join us in this adventure and support us!
We are thrilled to send you our products as unique perks in return for all this. In addition, we have selected a customized offer for the Indiegogo community. Due to the pure cocoa we use, all our chocolates support the brain & immunity functions, are fatigue and age fighters, and are skin and hair beauty boosters all at once. This is due to the source of iron, chromium and copper.
Perks of Taste
Let's introduce you to our 6 new flavors… Whether you're a flower lover or a taste connoisseur, our chocolates can fill your daily needs to be surprised! Lemon, Mandarin, Ginger, Peppermint, Pine & Jasmine.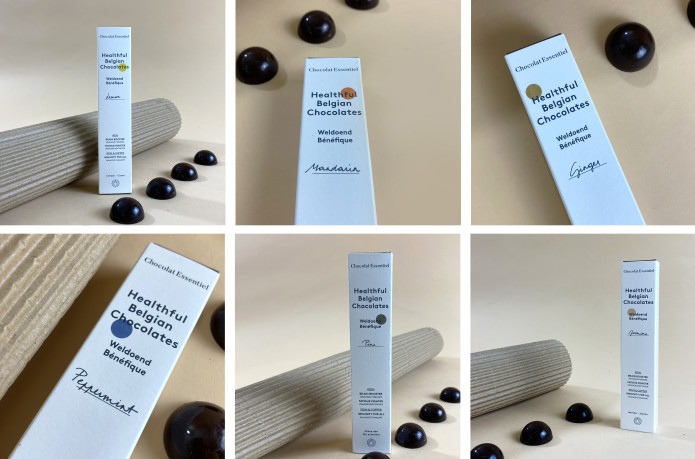 Perks of Wellness
Moreover, the essential oils used (lemon, mandarin, ginger, peppermint, pine & jasmine) are traditionally used for their mood-enhancing properties. We've selected personalized wellness boxes; HAPPY, our mood enhancer – LOVE, the natural aphrodisiac – PEACE, a natural digestive aid and BREATH, the immunity booster.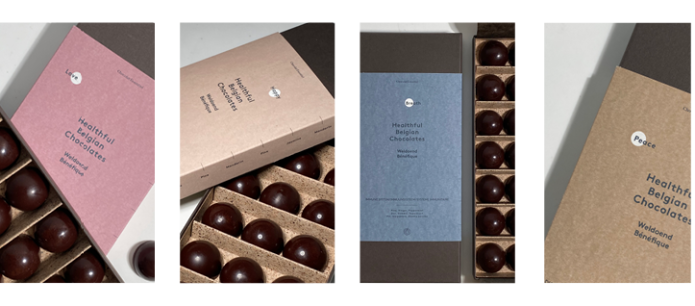 Other Ways You Can Help Us 
We hope you got excited about our products and welcome them to your country. We'd love to! Is there a traditional aromatic treatment in your region or country? Let us know! Let's imagine a food pairing with Belgian chocolate in a compelling way. We also welcome all support to help us to find a distribution network. We are a small company with big plans and can use all the help in the world!

Chocolat Essentiel brings tradition & science together.

The history of chocolate goes back to the Aztecs. They used roasted cocoa beans, honey and spices to prepare a drink to increase their energy. Inspired by the deep knowledge of these traditions and contemporary science, Chocolat Essential creates natural and sweet delights beneficial for the body and mind.
Organic & clean label
Each praline is made of 100% pure organic cocoa, acacia honey, fruit and essential oil. The perfect combination and dosage of these four ingredients hold the secret to its beneficial effects and unique taste. And, of course, banning all other additions.

Sustainable production & packaging
We prepare our chocolates according to a world-renowned Belgian tradition in our atelier powered by hydroelectricity. And our packaging consists primarily of cocoa shells, a by-product of chocolate processing.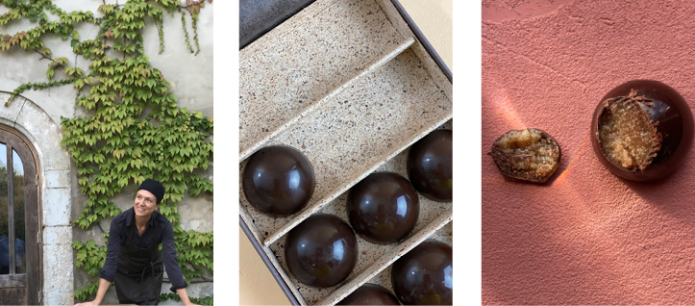 A 100% natural food supplement
Our 100% pure cacao is a natural source of – amongst others – iron, copper and chromium. That's why our chocolates support the immune system, improve memory function and reduce fatigue. They also contribute to skin and hair health and have antioxidant properties.
The essential oils, carefully added to the filling, give a natural and pleasant taste and provide additional beneficial effects known in traditional medicine.
The chocolates are recognized as a food supplement, so you can also take them as a cure.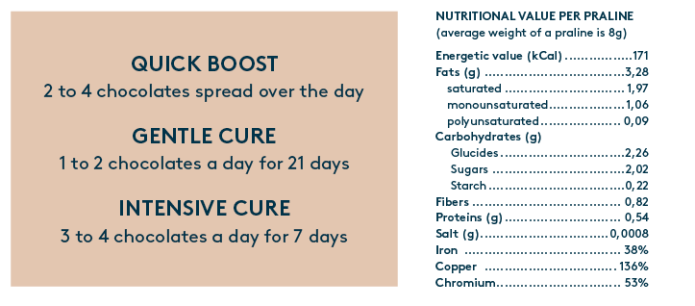 The daily recommended intake is 4 chocolates. This amount is a natural source of iron (38%*), copper (136%*) and chromium (53%*) and has an energy value of 716 kJ (171 kCal). *of the daily recommended intake based on an 8400 kJ diet. Ingredients: 72% non-EU cocoa**, acacia honey** LEMON blueberry**(Vaccinium corymbosum L., freeze-dried) and Citrus limon essential oil**(0.4%) MANDARIN , blueberry**(Vaccinium corymbosum L., freeze-dried) and Citrus limon essential oil**(0.4%)  GINGER Zingiber officinale essential oil** (0,2%) PEPPERMINT sweet orange**(Citrus sinensis (L.) Osbeck, lyophilized) and Mentha x piperita essential oil**(0,15%) PINE Pinus sylvestris essential oil** (0,05%) JASMINE balsamic vinegar** and Jasminum officinale essential oil (0,05%) (**certified organic ingredients)
Allergens: may contain traces of milk, nuts and gluten. Precautions: keep out of reach of children. Do not administer to children under 6 years of age. Do not use during pregnancy or lactation. Not as a substitute for a balanced diet and a healthy lifestyle. Do not exceed the recommended dosage. Keep cool (12-20°C), dry and dark.