High Protein Superfood pasta goes gluten-free! | An easy to digest nutrient-packed pasta with high protein content!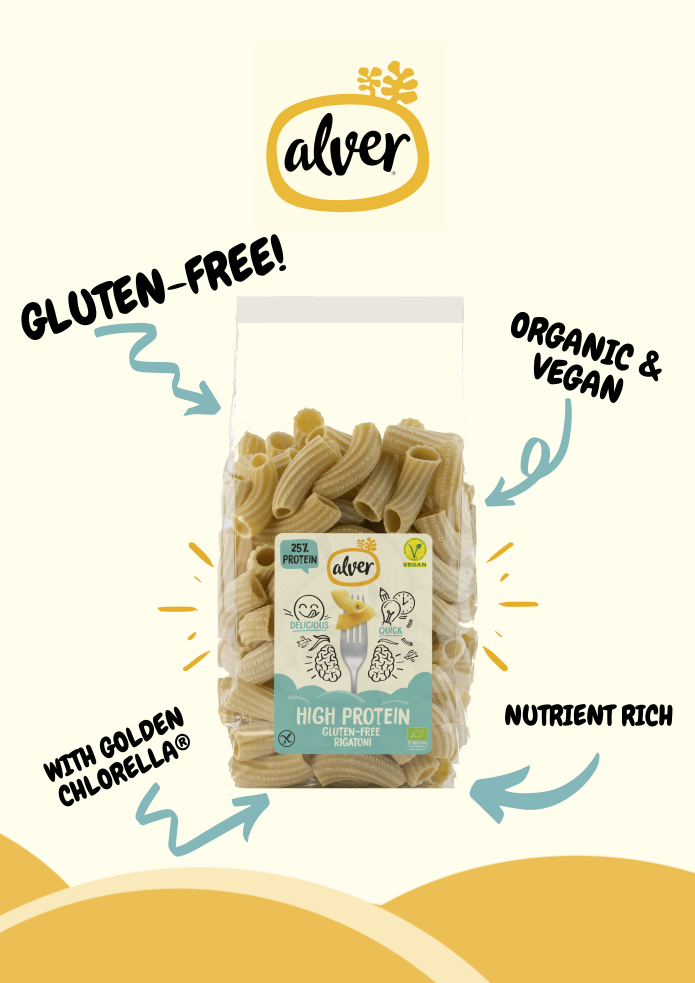 The first HIGH PROTEIN SUPERFOOD pasta now also gluten-free!
Alver is the first brand to have started creating healthy and sustainable foods with Golden Chlorella®. Golden Chlorella® is a fully patented micro-algae discovered by Mine Uran – a world renowned authority on proteins – in 2016.  
But today the Alver family is expanding! After gathering numerous feedbacks of our customers, on offering a gluten-free pasta, it was time for us to listen!
 
After months of trials, development and formulation we came up with the Rigatoni we are proud to present to the market. Gluten is now naturally out of this version, yet one thing remains: pasta has never been that healthy!
 
Our high protein superfood Rigatoni are exactly what YOU NEED to live a healthy life despite being busy!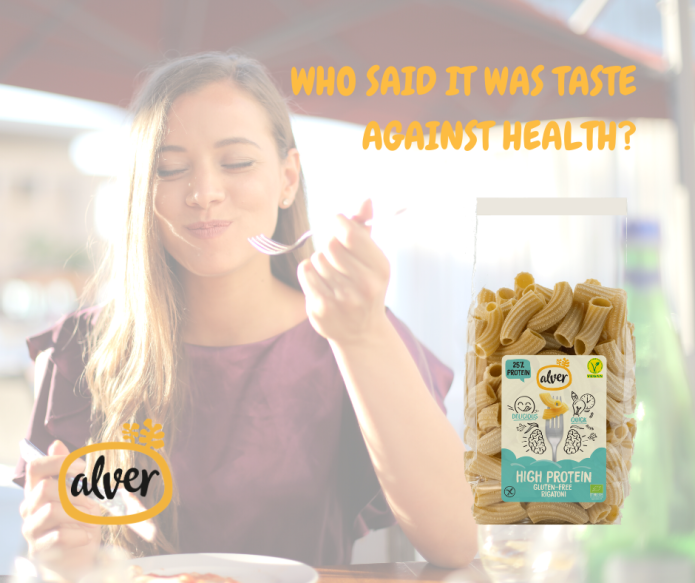 We know, sometimes it has to go fast. But just like you, we didn't want to give up neither health nor the pleasure of our true love, pasta. Those days are over with Alver's Golden Chlorella® – take both!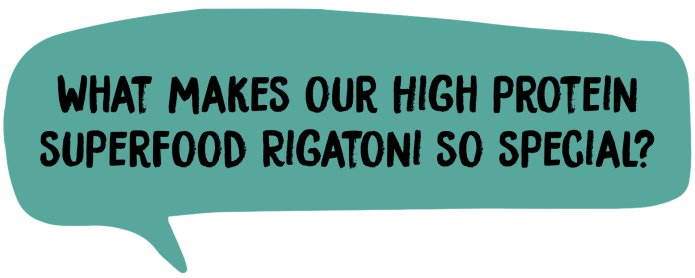 You might wonder, what is so particular about this new pasta? After all, aren't they just one more type of gluten-free pasta? 
Well, no! What makes our Rigatoni UNIQUE is that they are made of organic broad beans (also known as fava beans) and our Golden Chlorella® – and that's it! No nasty chemicals nor any mysterious E-number! 
So in addition to being completely natural and organic, our Rigatoni are super healthy and high in protein thanks to the fantastic benefits of fava beans and Golden Chlorella®.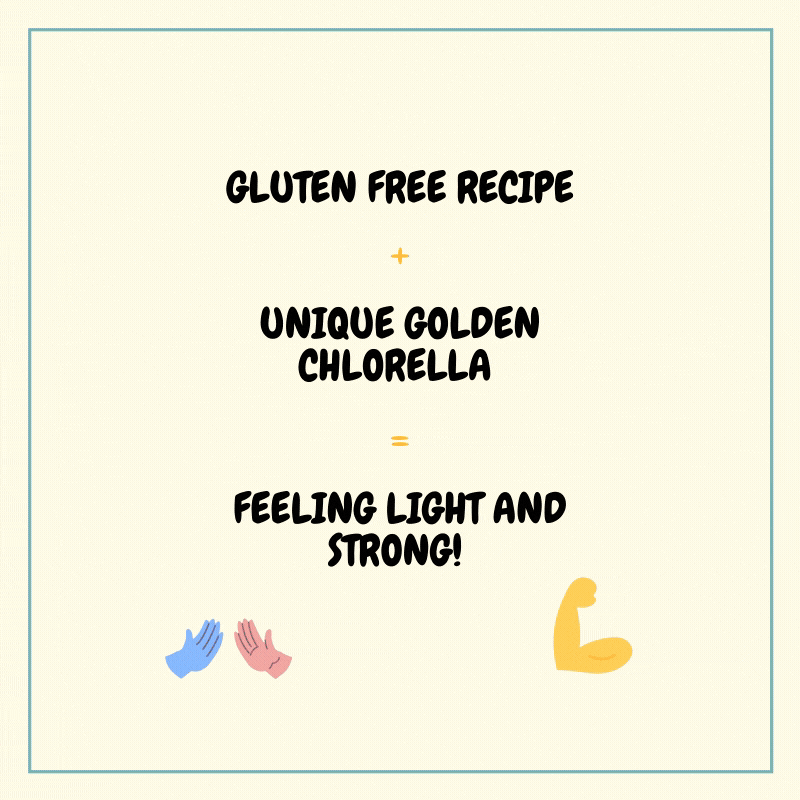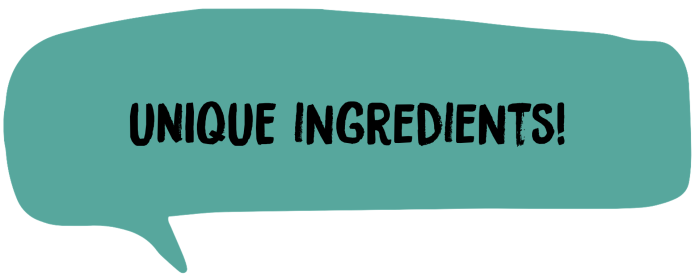 You may have come across green chlorella in shelf at your local health food store. You may have even bought it and realized its strong taste and deep colour made it close to impossible to mix to any foods. So after a few days of trying to convince yourself, you gave up. And we understand! These days are over! With Alver, living a strong & healthy life has never been easier.
Our first UNIQUE ingredient is Golden Chlorella®, a micro algae that, unlike its green cousin, has neither strong taste nor colour! Superfood made easy as you eat it without noticing anything! Golden Chlorella® was discovered by our founder, Mine Uran, in 2016. She strongly believes it is THE protein alternative consumers and Industry have been waiting for!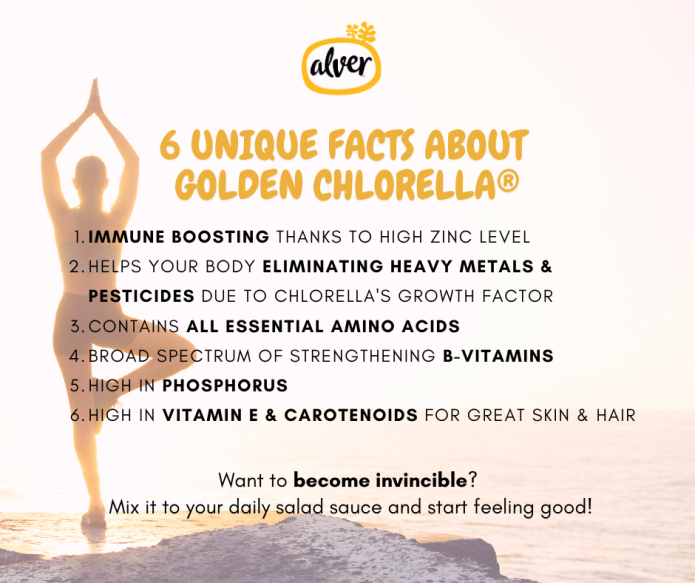 Then, to develop this gluten-free version or our pasta we decided to use another UNIQUE ingredient in the pasta world: Fava beans! This little green bean has amazing health properties and is even considered as one of the top secrets for Sardinia's longevity Blue Zone!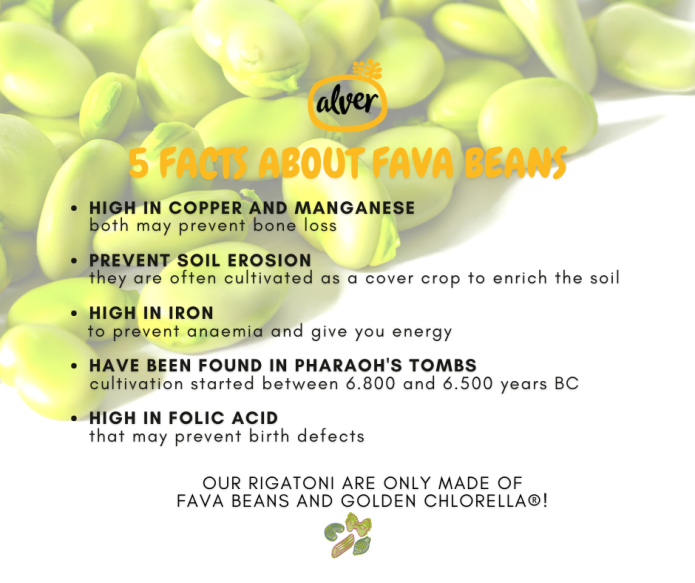 We have been working really hard in the last months for our unique high-protein superfood Rigatoni to launch! The product is fully production ready as each step of R&D has been fulfilled and validated!

We have worked extremely hard to ready this product for Indiegogo and full-scale manufacturing and fulfilment, but here are what we see as the risks and our plan to assess them:
MANUFACTURING: The manufacturer is lined up, and we have quality assurance people on site during production.
FULFILMENT: Sometimes things get a bit crazy and stuff happens that can't be planned for: a supplier misses a deadline, customs clearance or a shipment gets lost. Those things could cause a delay. We are using an experienced logistics team to get our products to you. We'll keep open and honest communication with you through our process so you know where your product is and when it's going to get to you.
Be assured that all our love and experience gained since 2016 will be used to deliver your perks to your front door!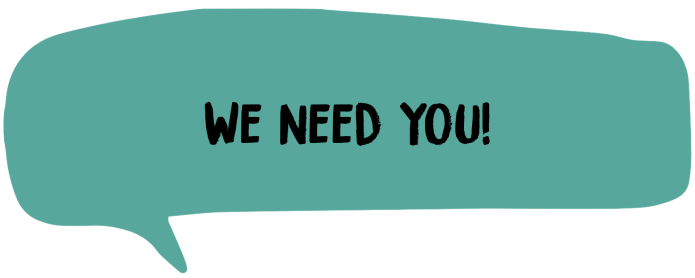 By buying one of our perks you support a Swiss & vegan start-up that whose aim is to truly reshape the way we eat! We are quickly approaching a global protein crisis that is directly linked to climate change, so finding alternative sources of proteins is no longer an option. 
We have been developing products that are truly healthy and tasty that are here to support you to live the Alver way.
As a young start-up with big dreams yet limited resources, your contribution will directly help us to pay these so that we can keep on offering new products for you!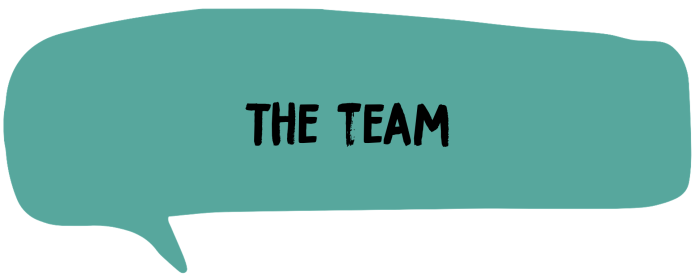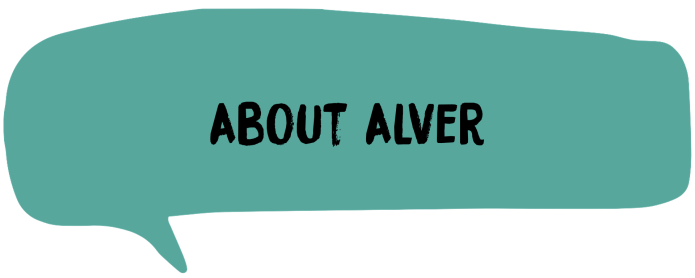 We are a new food company producing everyday foods that are based on Golden Chlorella®. This nutrient-dense micro-algae is a truly sustainable source of protein, something which the planet needs if we are to be able to feed the ever-increasing world population.
Our objective is to make tasty foods that are healthy and can be produced sustainably.
Mine Uran, a world-renowned authority on proteins, started Alver in September 2016 having identified an opportunity in the market for products that are genuinely healthy – rich in protein, vitamins, minerals and lipids – and that provide a plant-based sustainable source of protein. Alver is the world's first company to produce everyday foods with the nutrient dense Golden Chlorella®.
The business started trading in October 2016 in a successful trial period to assess market potential. Products were sold through independent shops in and around Geneva. Feedback has been very positive with a loyal client base. Consumer research carried out online in November 2016 confirmed the opportunity.