IceBreaker Pro: Make Cool Cocktails! | An innovative cocktail shaker insert for dry shaking, muddling, frothing, and easy micro-blending!

Meet the IceBreaker Pro –  the food-grade stainless steel sleeve that fits inside virtually any standard cocktail shaker to improve the shaking process, allowing cocktails to cool faster while enabling flavors to open up for a consistently perfect drink experience. Invented and inspired by bartenders who appreciate the craft of creating cocktails, the patent-pending design is a simple and alternative method for dry shaking, muddling, whipping, micro-blending, and even frothing.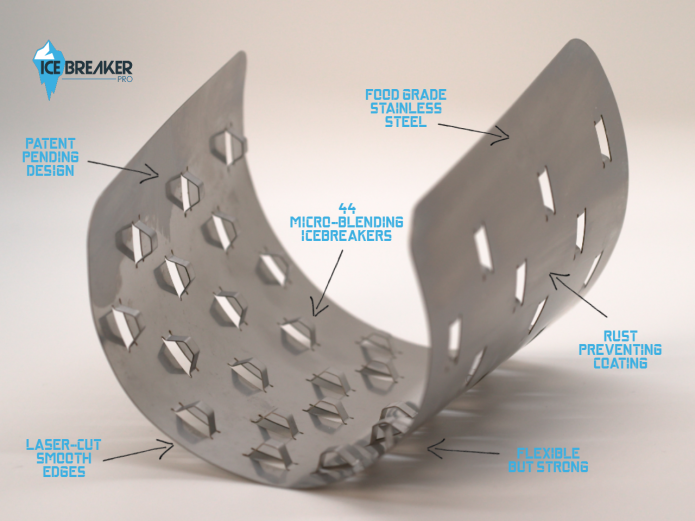 Why IceBreaker Pro?
Created for both professionals and amateurs to improve cocktail creation efficiency and make experimenting with different mixology methods easier. The IceBreaker Pro is made of flexible yet durable food-grade stainless steel with a protective coating and is dishwasher safe. With 44 micro-blending smooth cut strategically positioned icebreakers, it comes in three sizes to choose from including Large (29-32oz shaker), Medium (25-28oz shaker) and Small (18-24oz shaker).
Who's the IceBreaker Pro for?
We understand that this tool is not a substitute for mixologists who value the art of traditional cocktail making, but we think it is a way to get more people interested in the cocktail craft that we all enjoy. After months of development, our team is excited to share our new product with the cocktail community so everyone can have a cool cocktail with us!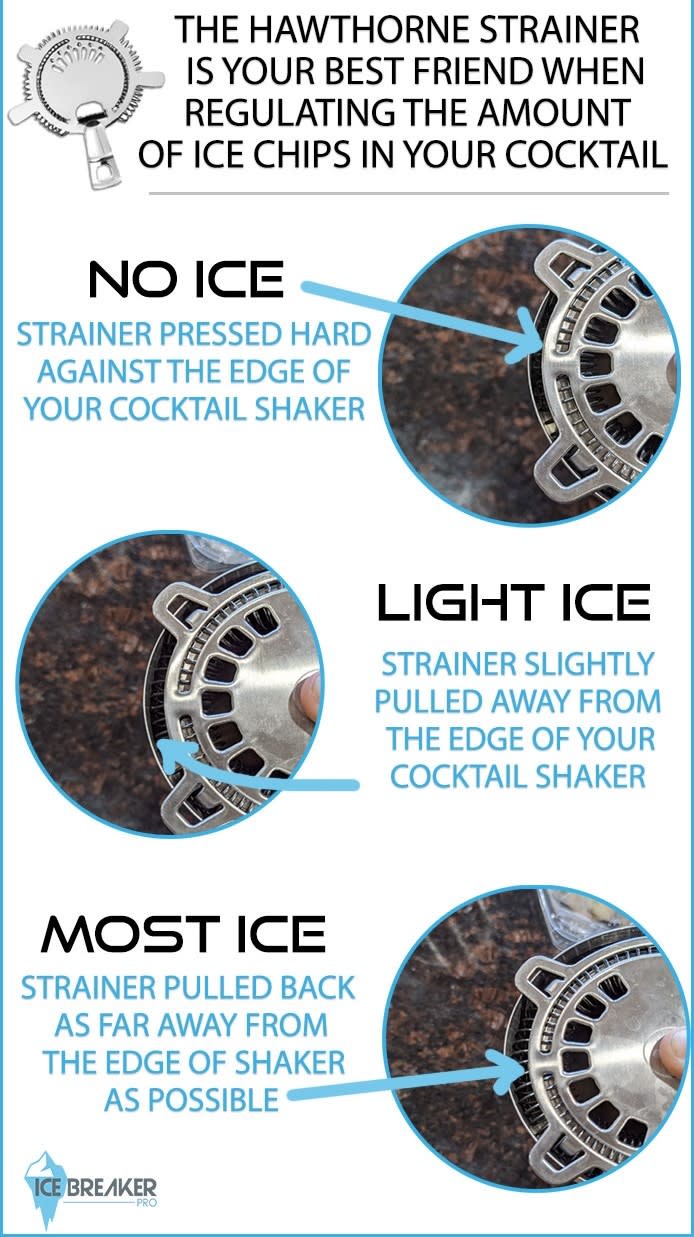 The Gift of Crowdsourcing
The magic of this platform is that it helps a small startup like ours to turn a dream into a reality. We have gone through several prototype iterations and have finalized our designs. We've worked with legal teams to secure patent-pending status, as well as packaging, promotions, influencer test samples, and much more.
Now we are ready to launch!
With the help of the Indiegogo platform and YOU, we are raising the capital to manufacture the IceBreaker Pro and fulfill our first orders. We genuinely appreciate you helping turn our passion project into a reality. THANK YOU!