INDIGIBLOCK | Impactful Game Changer – We are the first socio-economic AND environmental blockchain platform.
IndigiBlock is a Blockchain
Paradigm Shift
on a Global Scale
Rainforest and Biodiversity Conservation Globally
Climate Change Mitigation Assuredly
Paradigm Shift using asset-backed Carbon Credits
Socio-Economic Change to Indigenous Communities Globally
Get the word out about IndigiBlock. Let other people know that we are making a difference, and they can too.
NATURE MEETS BLOCKCHAIN TECHNOLOGY
WITH INDIGIBLOCK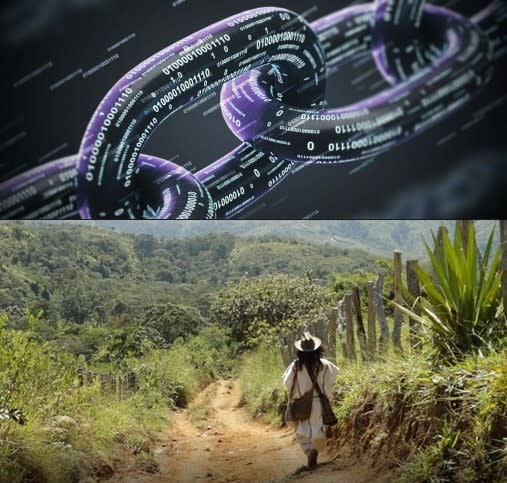 We are causing changes to happen today. 
One of our Indigenous contracts is in the Colombian Amazon Rainforest. Several Indigenous communities have deeded their lands, meaning they own those lands, and they make the legal decisions for those lands.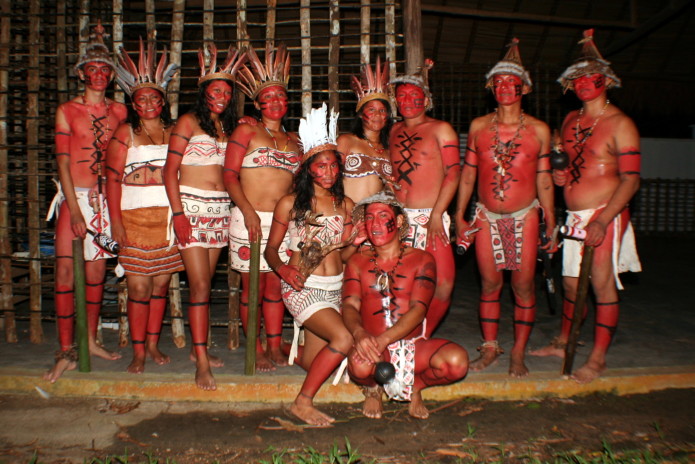 Because of their economic status, the Indigenous are in a cycle of poverty. They must send their children to school in the local township, which might be days away by canoe. The whole family will often have to find housing in the township to accommodate their children's education. However, because they have no natural means of making money from their traditional lifestyle, these families find themselves in a position of extreme need.
To make ends meet, some of the Indigenous resort to leasing or selling their land rights to parties that will cut down the Rainforest timber so that mining or foreign crops that are not native to the biosphere of the Rainforest displace nature. This activity causes the ground to dry out and the biodiversity to die.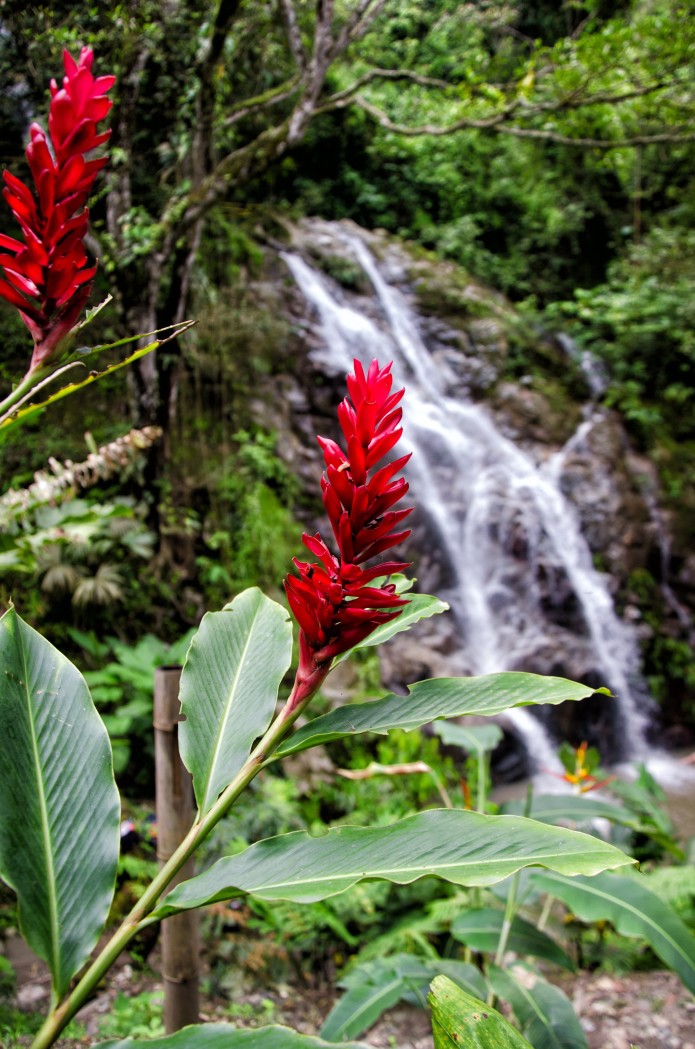 We are giving these communities a way to make a healthy living at what they and their ancestors have done for centuries. That is to care for and conserve the forests. They are the natural guardians of these forests. By allowing them to keep watch and nurture this natural habitat, our planet will see the rich Oxygen levels increase and positively impact what we see as Climate Change today. The Lungs of the Earth will grow healthy again and filter the air as they do naturally. And the Earth's Indigenous will be enabled to thrive and continue their heritage because they are not having their forested lands die and the biodiversity eliminated.
Making a Global Difference
by Actively Mitigating Climate Change
INDIGIBLOCK programs provide the incentive to Indigenous communities to continue conserving their habitat rainforests from which the carbon credits result. In turn, the regular conservation work done by the Indigenous will lead to better filtration of the greenhouse gases of the world and restore richer oxygen levels worldwide.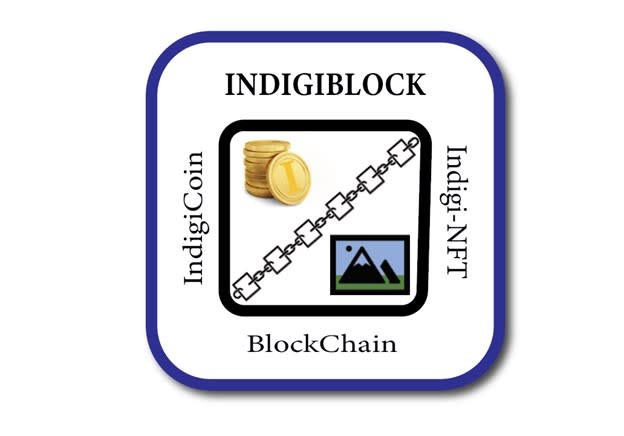 What Is INDIGIBLOCK?
INDIGIBLOCK is a blockchain platform that will directly fund worldwide Indigenous communities that register with us. We have programs that will allow us to back our crypto IndigiCoin with the carbon credits now produced from the Indigenous-owned lands. Through the sale of these IndigiCoins on the International Crypto Market, the Indigenous communities will be encouraged through the funding from our programs to make significant socio-economic changes within their communities.
We ask for $30 million to fully build the platform necessary for programs that allow the Indigenous to participate and host IndigiCoin and the IndigiNFT's. The registered Indigenous communities will receive 50% of profits from both IndigiCoins and IndigiNFT's through funds and sustainable projects.
A Healthy Cycle of global natural caretakers is being created, conserving the forests is funded by their efforts from the carbon credits produced from the greenhouse gases sequestered in their trees and mangroves. We can then provide IndigiCoin as asset-backed crypto based on the carbon credits of each community. With 485 million acres of Indigenous-owned lands worldwide, we have a significant source of solid assets.
We will watch the forests to ensure that no damage occurs to the registered forests via satellite. Meanwhile, the Indigenous communities will do the conservation work that they and their ancestors have done so well for centuries.
The annual funds would be enough to allow the Indigenous not to feel forced to sell off their land rights to parties who can bring harm that would destroy the environment and biodiversity of these Rainforests.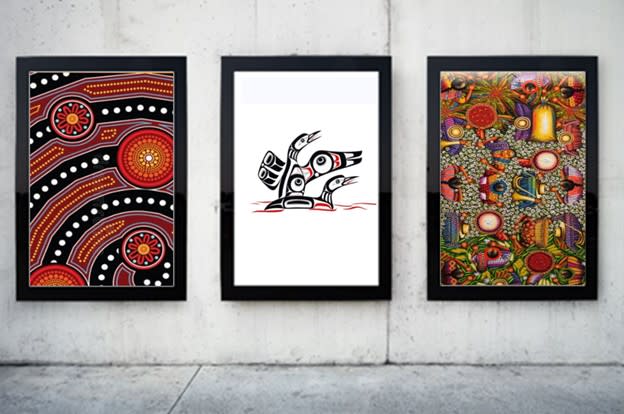 Here is a Quick Overview of what IndigiBlock is doing.
We are helping Indigenous communities worldwide by vastly improving their socio-economic status.
We are mitigating Climate Change through forestry conservation.
We have signed contracts with 88 Indigenous communities already and are reaching out to many more globally. These communities agree not to cut their forested lands or sell them to outside industries to kill their forests. In return, we then assist in getting their lands carbon credit certified and then getting those carbon credits placed and sold on the International Carbon Credit Market.
We are participating as a unique cryptocurrency with our IndigiCoin, one of few if any, asset-backed crypto. Therefore, having a REAL value.
We provide a safe place for all Indigenous communities to sell NFT's artwork or digital artistic media and be provided funds directly from these sales.
Ways YOU Can Be Involved
                   

By funding our campaign, you will be participating in all these areas with us and enabling us to help the Indigenous improve their socio-Economic state as well as mitigating Climate Change through our work in Rainforest Conservation.
For those who can contribute $1000 USD or more, We are offering you a Perk that consists of receiving IndigiCoin tokens in the same proportion of your contribution. You will also receive a Certificate that shows the Carbon Credits that you offset as an individual or company from your contribution to our campaign.
IndigiCoin is equal to the carbon credits you help save in a Rainforest. A forest that an Indigenous community has conserved through our contracts with Indigenous communities. Through the contributions you make to our campaign, IndigiBlock can be fully constructed and active to bring the awareness that is needed to all these causes… with the added benefit of offering a solution to people and businesses who want to participate in the positive change we are bringing to the future of our world.
Other Ways You Can Help
Some people cannot contribute financially. That doesn't mean you can't help as a part of our team, promoting the conservation of our forests and mangroves or helping Indigenous communities see vast improvements to their socio-economic status, or helping mitigate climate change.
If you have a suggestion that you feel might be helpful toward what we are doing.
Or, if you know of an Indigenous community, we can reach out to and help through our program for conservation and bringing change to their socio-economic status.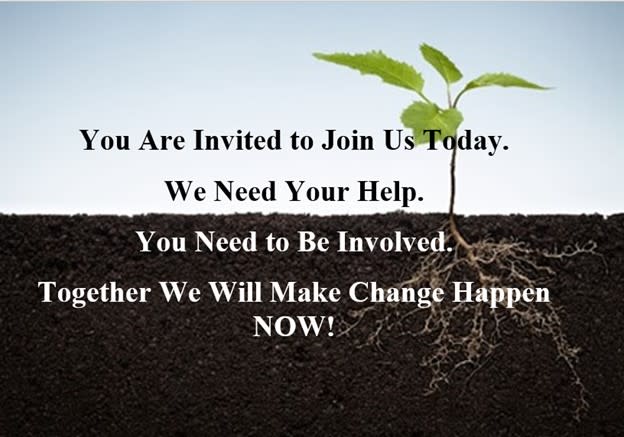 Thank You for Your Support!