intelliPLUG your friendly Wi-Fi Smart Plug | App Enabled Smart Plug, No Hub Required, Control Anything From Anywhere, Works w/Alexa & Google Home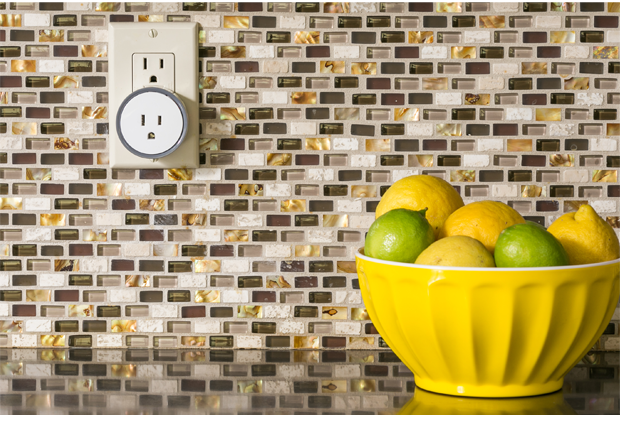 Premium features– Amazon Alexa integration, UL certification, automatic upgrades as new features are implemented; you're all set with intelliPLUG.
 
User-friendliness– Download the app, plug in the intelliPLUG, and go from zero to smart-home in less than 60 seconds!
 
Affordability. – intelliPLUG is the most competitively priced smart plug on the market, so go wild, grab a bunch, and turn your home into a smart-house haven!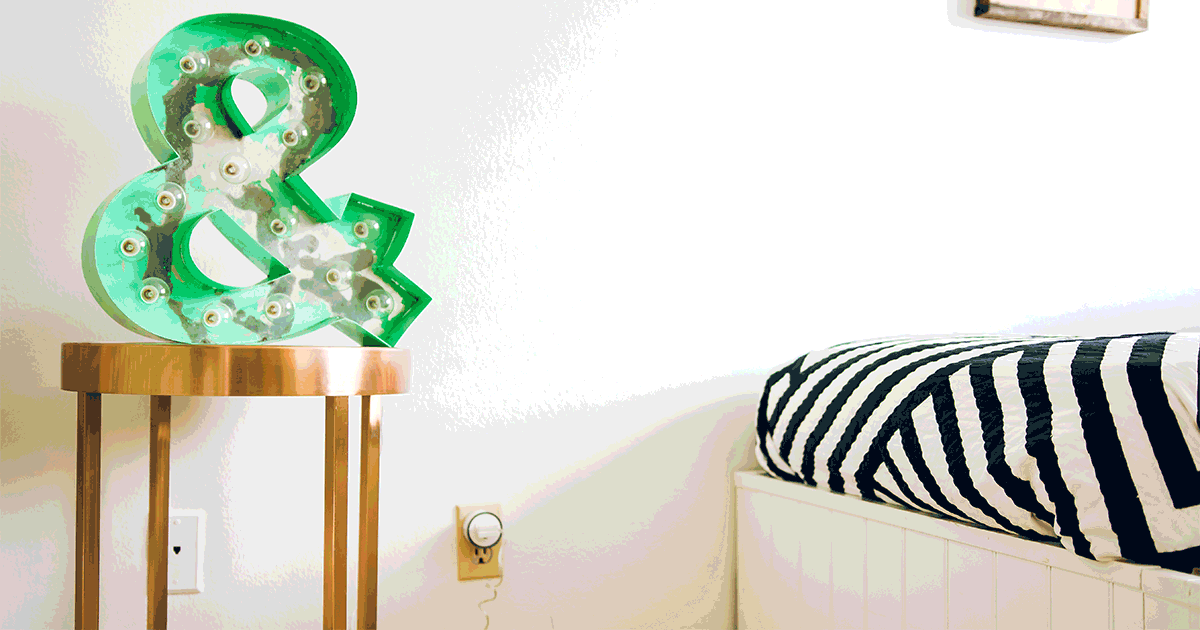 intelliPLUG is perfect for controlling devices without having to manually switch it on or off.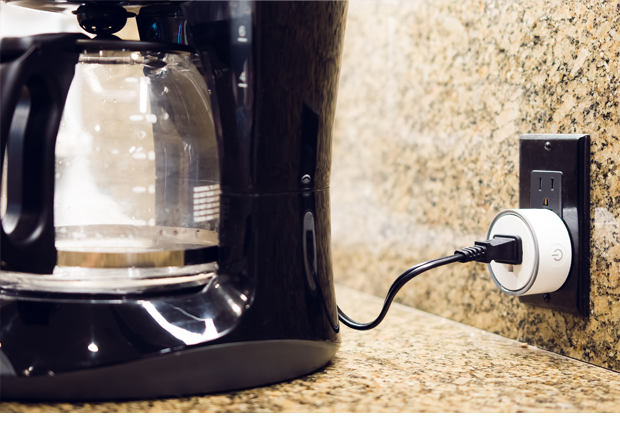 Compact and designed around modern lifestyles, intelliPLUG doesn't block off adjacent sockets, while its neutral color and minimal form blend in completely with indoor environments.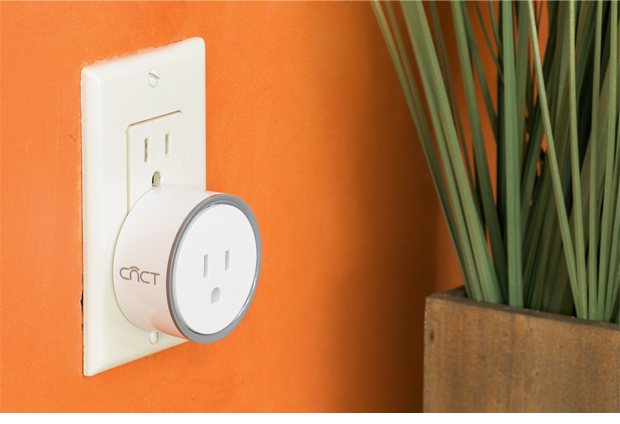 It's sturdy, built to last and remarkably easy to set up, and has been conceived and designed as a low-cost solution to turn everyday electronic devices into smart appliances.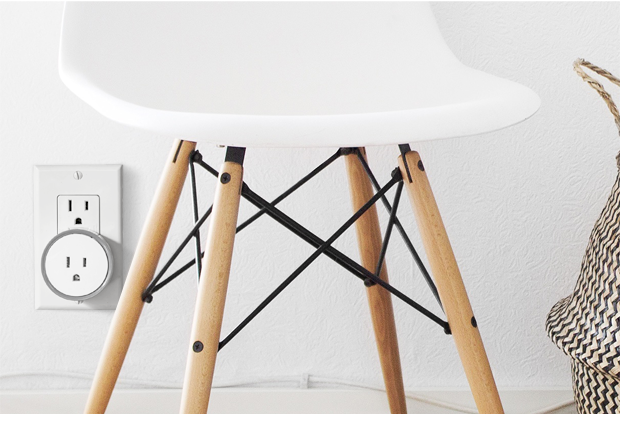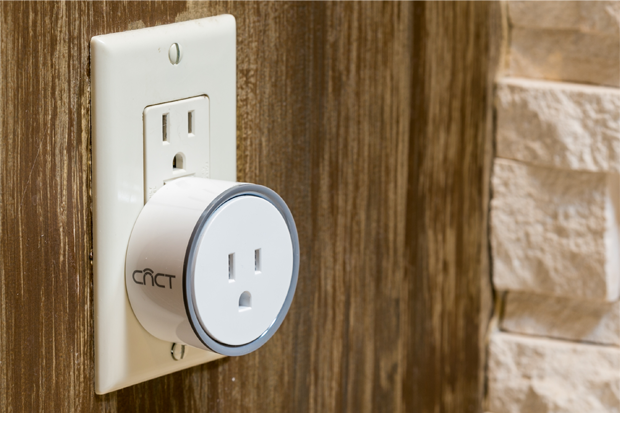 And the best part? It's the smallest and most affordable smart plug solution on the market. Perfect solution for your home or office.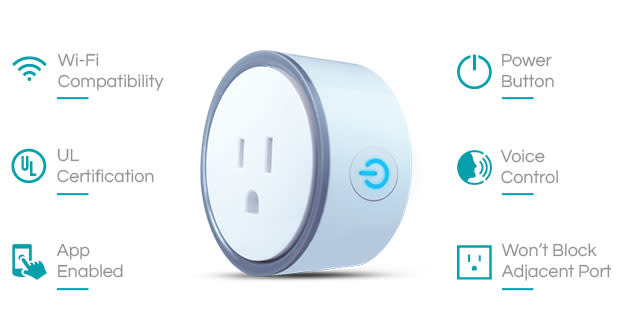 Set the mood while you enjoy a nice summer evening









CONTROL AT YOUR FINGERTIPS
intelliPLUG is a smart plug that lets you control your electronic devices remotely from anywhere in the world via your smartphone or tablet. Imagine…
Turning on your patio lights.
Setting the mood from the couch.
Starting your coffee maker from bed when you wake (instead of a preset timer),
Remotely turning off that iron you just remembered you left on.
Turning your home lights before you walk in the door!
Controlling video game time for the little ones.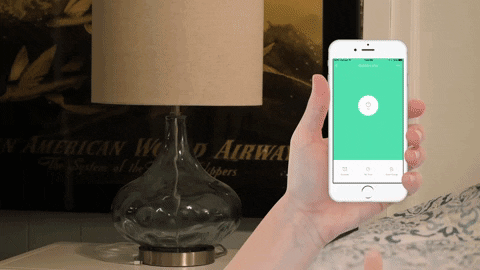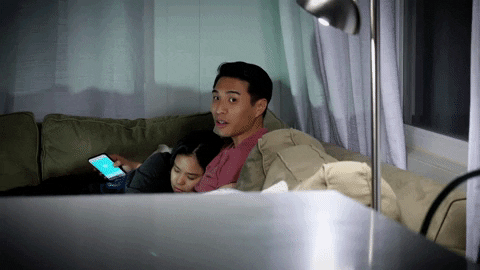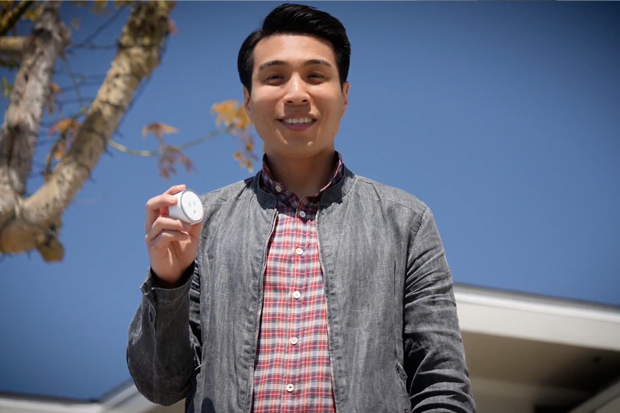 A sleek, compact design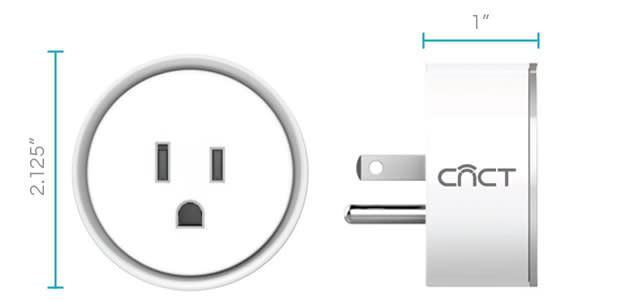 BIG SMARTS, SMALL PACKAGE
intelliPLUG is small, lightweight and features a quick three step set-up process. Plug it in, connect to a wi-fi network and download the app or use Alexa to start controlling your devices. That's it. 1-2-3!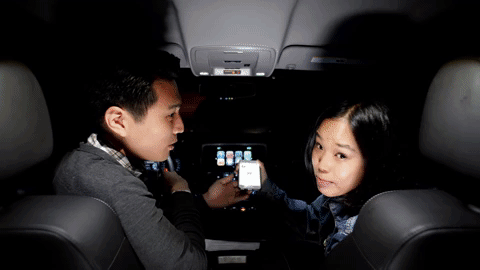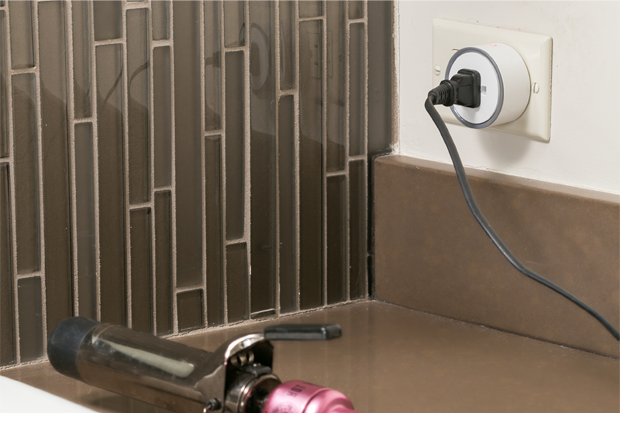 intelliPLUG lets you control devices such as coffee makers, lava lamps, humidifiers, curling irons, chargers and more right from your smartphone or tablet. Plus with its compact design  you won't block your other outlet.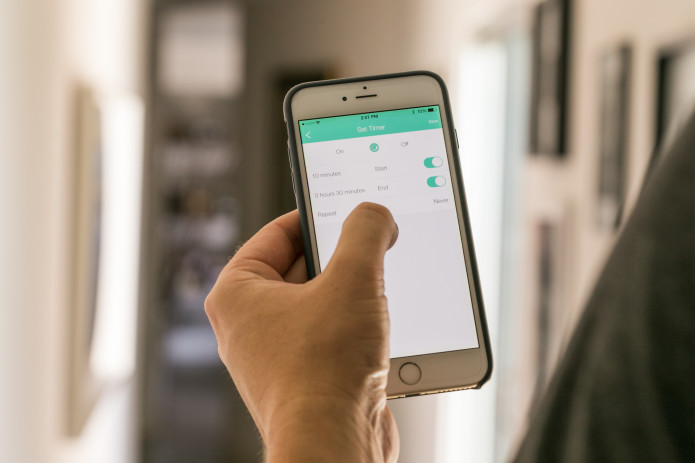 Schedule devices to turn on and off
SET SCHEDULES FOR YOUR APPLIANCES
With intelliPLUG you have a quick and easy scheduling solution at your fingertips. You can schedule a device plugged into intelliPLUG to turn on or off at pre-designated times every day.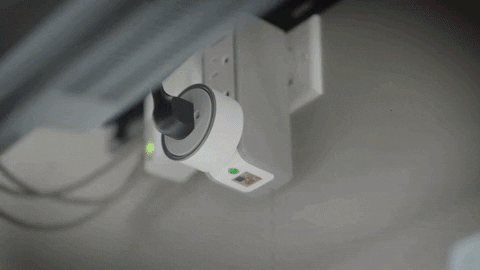 Whether it's lighting up spaces at dusk, automatically limiting video game time for the kiddos, or turning on a fan to ventilate a room, intelliPLUG makes sure your home is ready for you before you get home.
Limit play time with a tap of the finger
LET THERE BE LIGHT (AND SECURITY)
IntelliPLUG is a low-cost alternative to home security that you can set up and maintain yourself. Forget paying an arm and a leg for professional installation from home security providers, or hefty ongoing charges.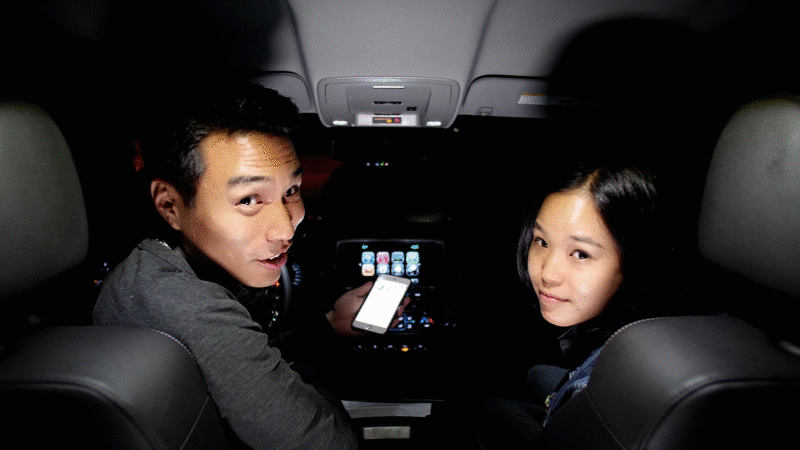 Give an illusion someone is home
With intelliPLUG, you can secure your home by turning lamps and lights on even when you're not home, creating the impression that the house is occupied. Now that's smart security!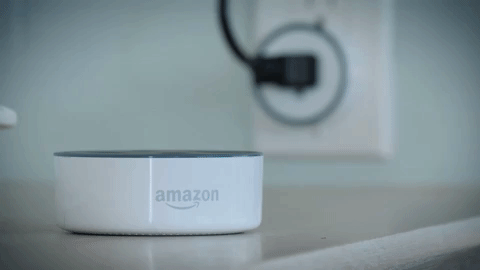 Works with Amazon Alexa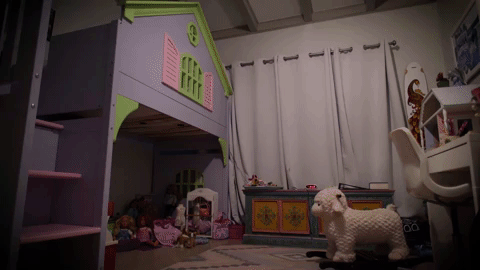 TURN DEVICES ON AND OFF WITH YOUR VOICE
IntelliPLUG is truly the start of a smarter, voice-activated home. Able to be fully integrated with Amazon Alexa (plus more integrations on the way!), intelliPLUG can give you a fully hands-free experience.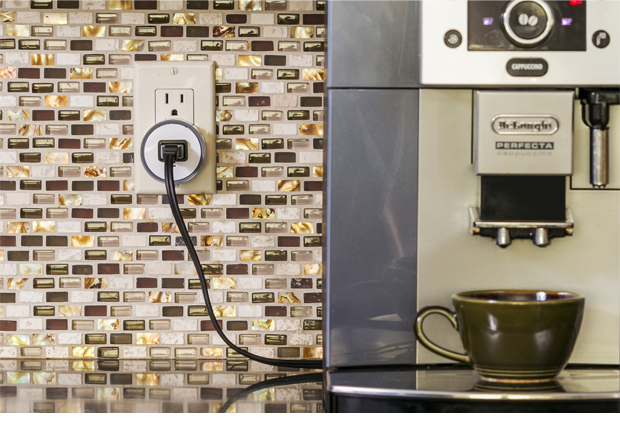 To turn lamps, lights, fans and other devices on with your voice, simply plug in the device to intelliPLUG and let your voice do its magic!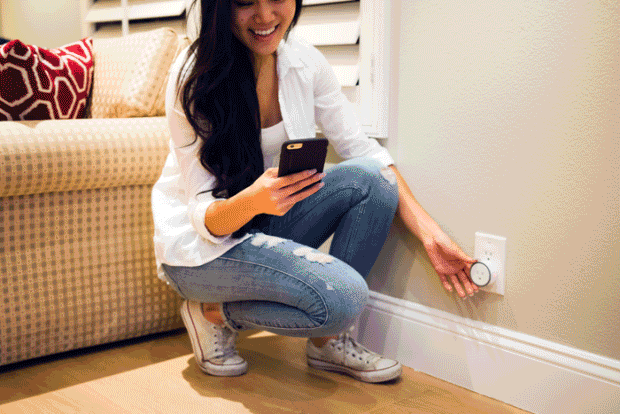 Unparalleled Control – Turn your devices on or off from anywhere in the world. All you need is the cnct companion iOS or Android app.
Set Schedules – Don't want to think about turning lights on and off? Simply set a one-time schedule and your devices will turn on and off like clockwork, no matter where you are.
Seamless Installation – intelliPLUG is super easy to set up. Just plug in, connect to your Wi-Fi network and you're good to go.
Handy Size – A compact, well-designed form factor ensures intelliPLUG goes in smooth without getting in the way of adjacent wall sockets
Real-time Monitoring – Not sure if a device is turned on? Check up on the device status from the app in real-time.
Affordable Protection –  Fend off unwelcome attention by turning on lights in different rooms when you are away from home to create the impression that the home is occupied.
Voice Activated – Control your devices with your voice by setting up with Amazon Alexa or Google Assistant.





Attach intelliPLUG to any regular wall outlet in your home
Connect intelliPLUG to a Wi-Fi network
Plug your device into intelliPLUG
Download and install the app
Control your device from the app
It's that simple!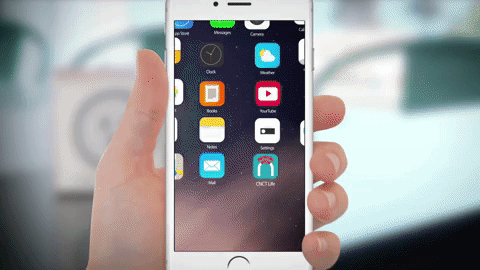 Measurements:  2.17″ x  1.08″ 1.89″  /  55mm x 27.5mm x 48mm
Weight:  57 grams / 2.0 ounces
Wireless Network: 2.4Ghz Wifi
Speed: IEEE802.11 b/g/n
Materials: SABIC 945 fireproof polycarbonate, H62 brass
Certifications: cULus, FCC, RoHS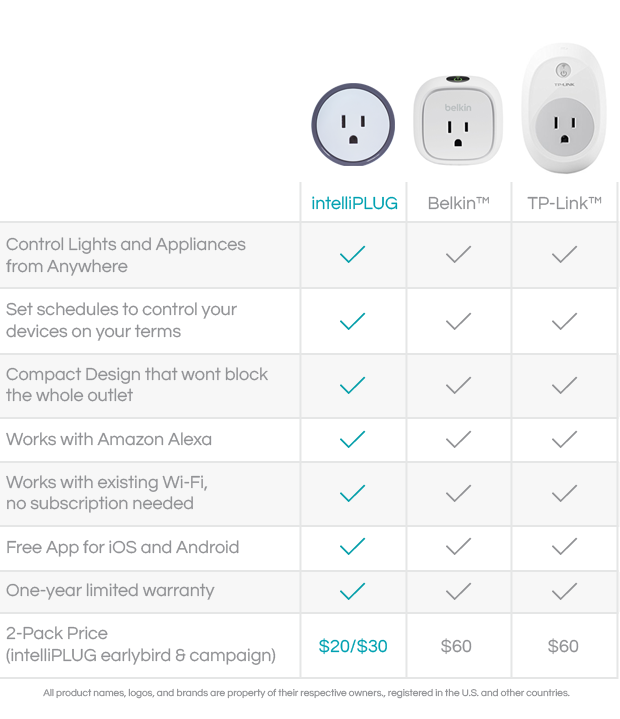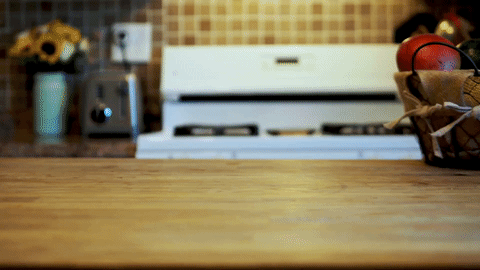 Different intelliPLUG packs to suit your needs!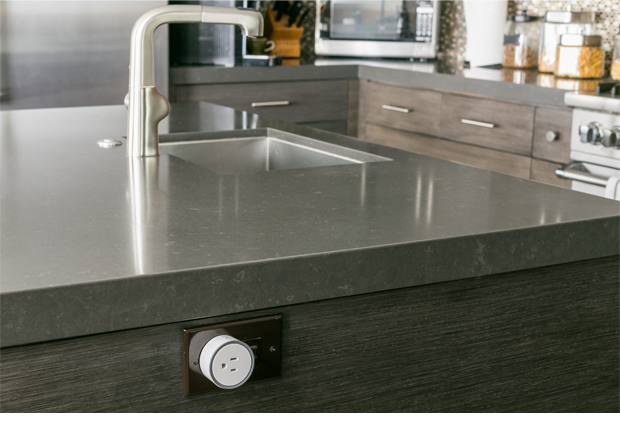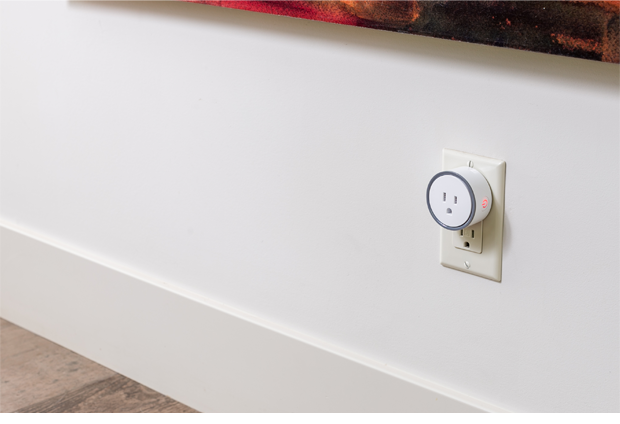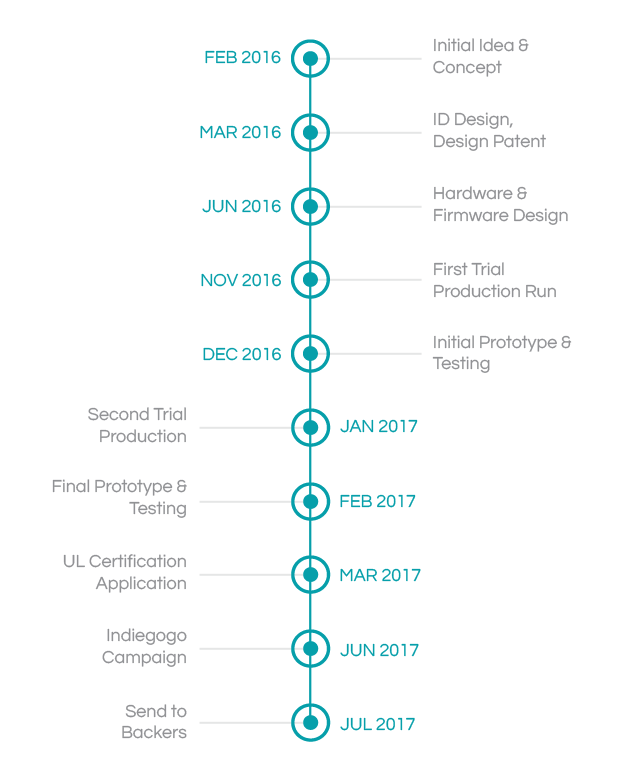 What is intelliPLUG?
intelliPLUG is an App enabled Wi-Fi smartplug that requires NO HUB.   Unlike other systems that require a central hub or are much more expensive, our goal is produce an affordable smart plug that has all the premium features you'd want.  
Why did you develop intelliPLUG?
We are smart home nerds that love the idea of automating our homes.  When we looked at the current systems on the market, they either lacked the features we wanted or were too costly to outfit our whole house.  The intelliPLUG solve both of the problems.  
Is the intelliPLUG a concept or are there working prototypes?  
We have fully functional intelliPLUG prototypes are ready to move into mass production now.  Here is an unformatted video of the intelliPLUG prototype in action.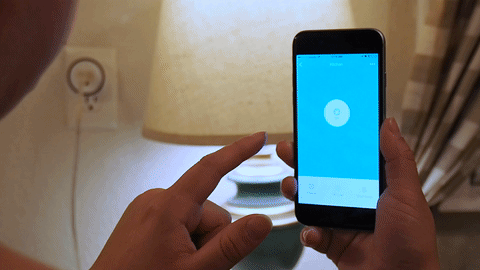 Will the intelliPLUG interfere with or prevent the second plug from being used?  
We've designed intelliPLUG to be as small as possible and it will play nicely with 90% of all plugs out there.  However, there will be some oversized plugs that will not work when the intelliPLUG is in use.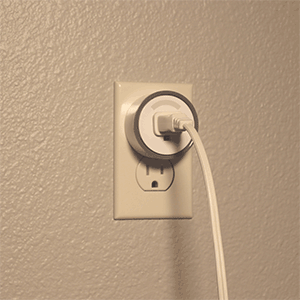 Why should we use it?
intelliPLUG can simplify by giving you the ability to control plugs on any preset schedule or on demand anytime, from anywhere. You can use intelliPLUG to start your coffee maker when you decide to wake up, limit TV time for your kiddos, control a radio for your lonely pet, or even give the impression your home is occupied when you're home.  
Why are you crowdfunding? 
intelliPLUG is a finished product, however we need your help to lower the cost for mass production. We also want to make sure our earliest supporters get the best pricing available, which is why the earlier you purchase, the better the deal!
Will this carry all the necessary regulatory approvals such as UL, FCC, and others?
Yes, the intelliPLUG has already been UL certified and is FCC, RoHS, and CE compliant.
What about the security of the intelliPLUG?  Are all connections encrypted? 
Yes, security is very important to us.  All data transmitted through the cloud (via the app or from the intelliPLUG) is secured using AES256 encryption.  Each intelliPLUG has its own secret key set on the hardware level.