IOTKLICK: Control your spaces | Iotklick, the first security system base on Internet of things(IoT) technology.

IOTKLICK is the first security system base on IoT, Internet of things network  (LPWA). We are a plug and play, fully customizable group of smart sensors that alert everything in your home or office, from motion, temperature-humidity to open/close sensors and emergency button to help you to keep your family and home/office safe. No WiFi, No SIMcard, No installation required. 

Completly managed from your iPhone or Android device, we alert you when something unusual is detected, from sudden temperature changes that can indicate a fire, to movement that could mean an intrusion or pressing a button in an emergency. Instantly receive alerts wherever you are. IOTKLICK is the smart way to keep your home or office safe.
IOTKLICK is innovating the way we monitor the security of our home or office,  we are the next generation of security systems.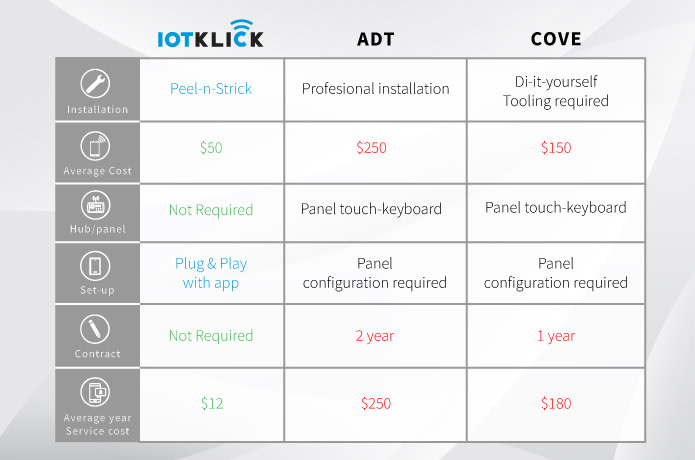 IOTKLICK is the first security system base on Internet of things(IoT) network (LPWA), it means that all of our sensors are Wireless, have long time battery life, have low connectivity cost and managed from an app.
We indentify that all security system always need a hub or panel, with iotklick you don't need a hub; our sensors send  data directly from the cloud to your phone, for this reason in our perks you can get a single sensors or all of them.
Furthermore, our technology does not depend on WiFi connectivity or cellular communication, we send the data througth LPWA network. if you wanna check the coverage in your city please go to our webpage: www.iotklick.com/coverage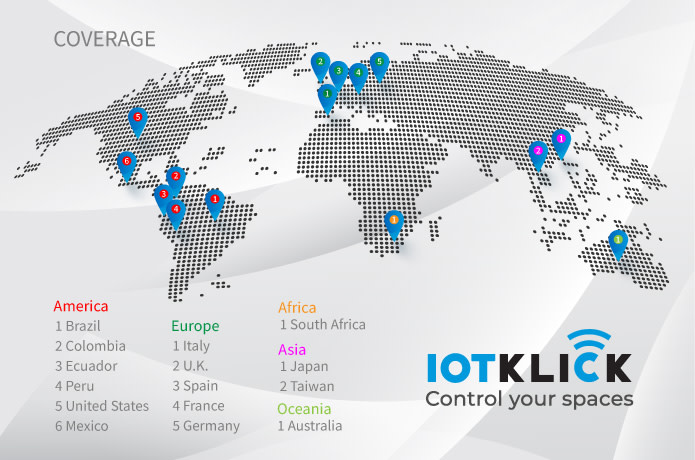 Helpklick is a call to action button to alert your family, close friends, your personal doctor or security guard in case of an emergency. Being away from home or office does not mean that you cannot take care of the health and safety of the people you love.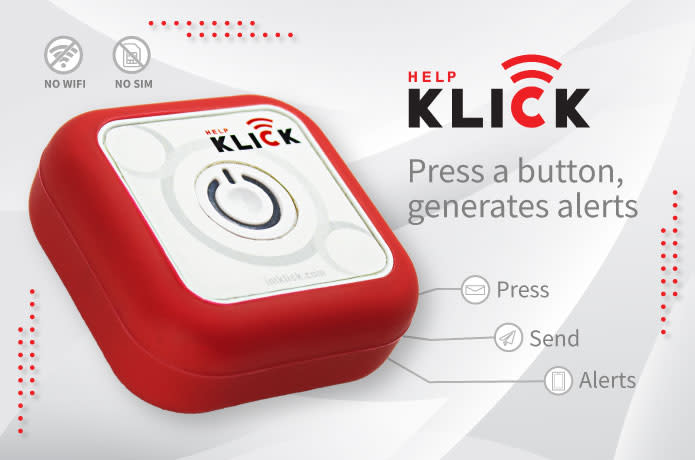 You can use helpklick for anything you want. These are some of the most popular use cases.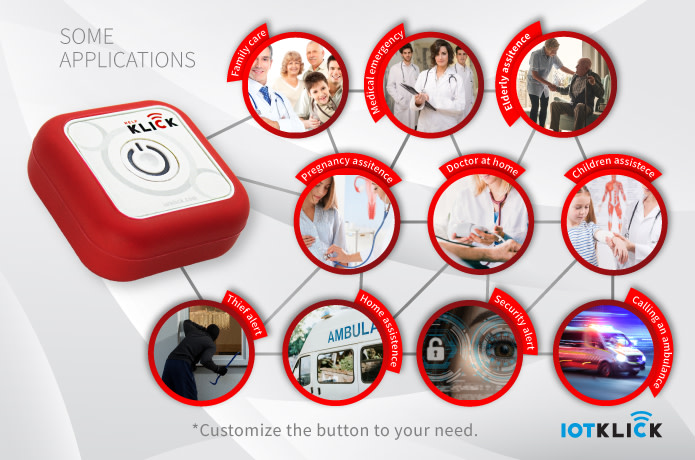 DOMOCKLICK is a set of sensors that are the eyes of your home/office, knowing any movement, temperature changes and opening/closing actions.  Our sensors doesn't required technicians or installation professionals, all are wireless, does mean nobody could disable de power or communication(remote notifications) of the sensors.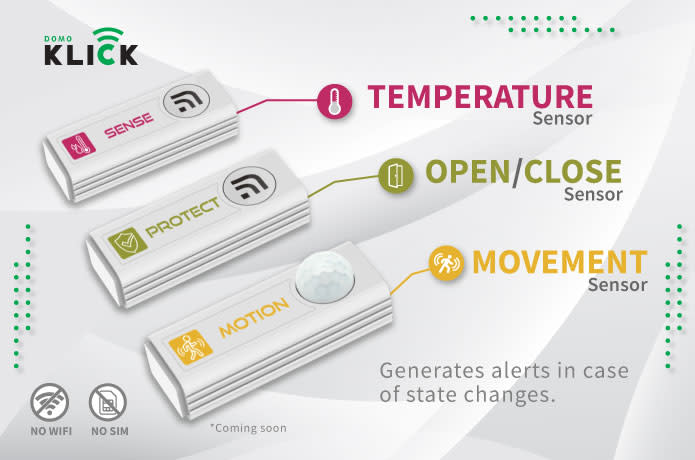 Our sensors perceive the rhythm of your home/office, DOMOKLICK alert how is the temperature outside and inside,  know if your safe box has been opened, if someone is on the stairs or entered your office/home without authorization.  Here are some the typical uses of DOMOKLICK.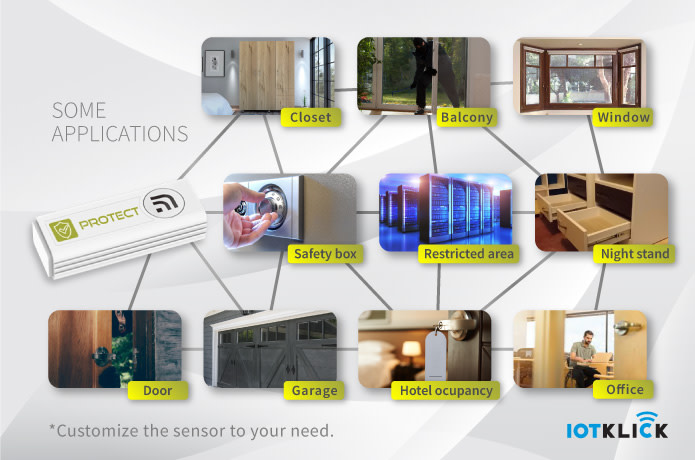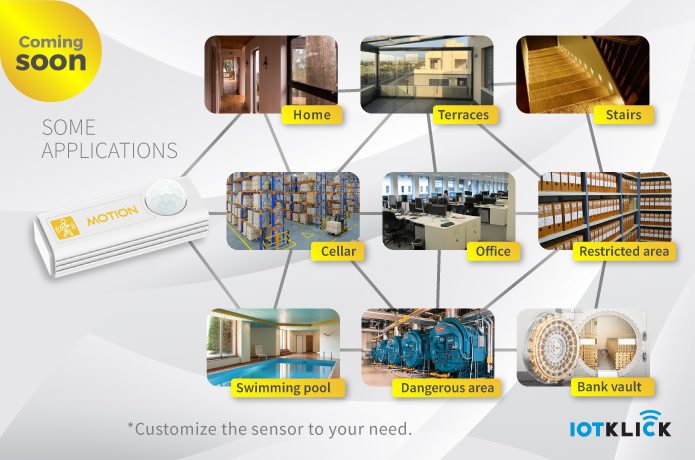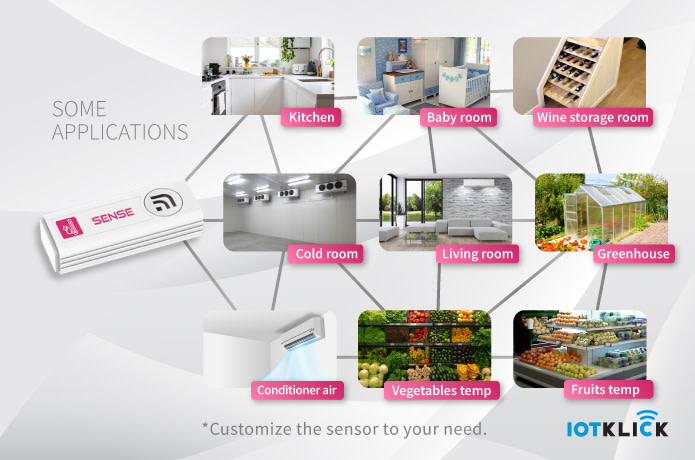 Simplicity is our obsession, in less than 2 minutes your sensors and buttons will be ready.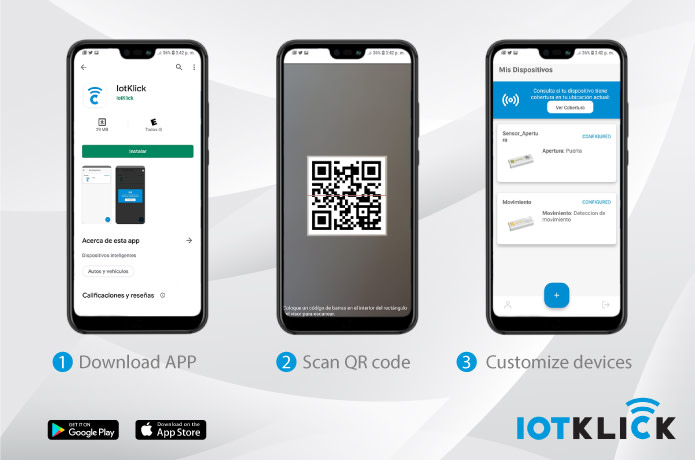 The IOTKLICK app allow to customize the name of sensor and button, the message in case of activation and add differents users to be notify if there is an emergency.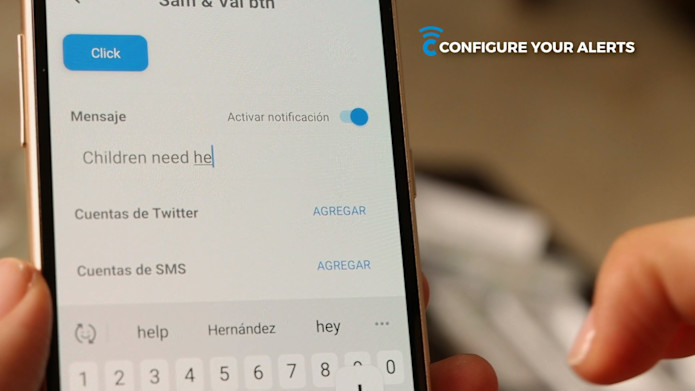 Receive alerts on your phone and configure the time range and days when you want to receive notifications. Don't worry if you leave your home or office and forget the settings you could change from the IOTKLICK app at any time.


Here we have some important differences about why IOTKLICK is the best option to connect your sensors and buttons in your office or home.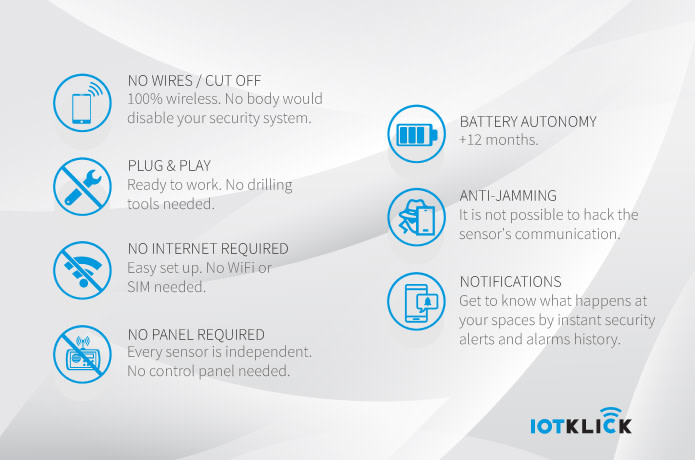 Our sensors and buttons are made under the best quality standards.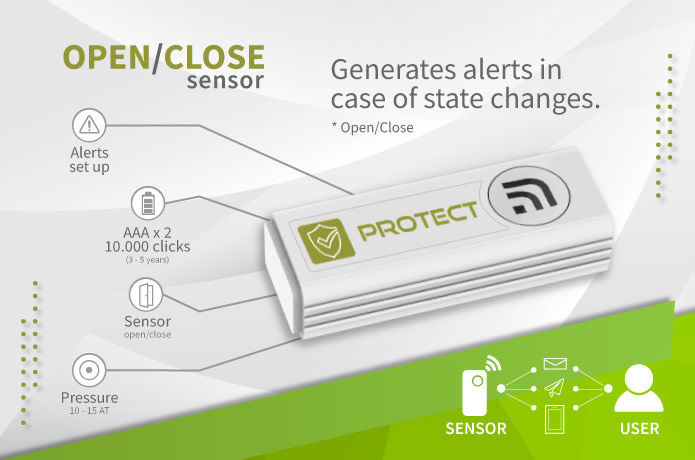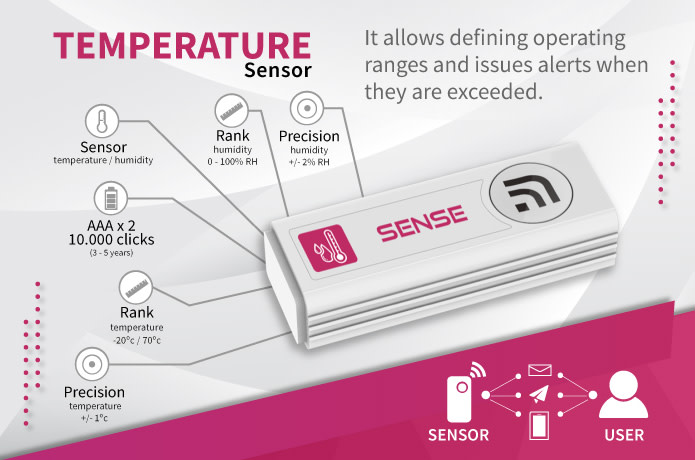 IOTKLICK is easy to install, plug and play, doesn't required technicians or installation professionals.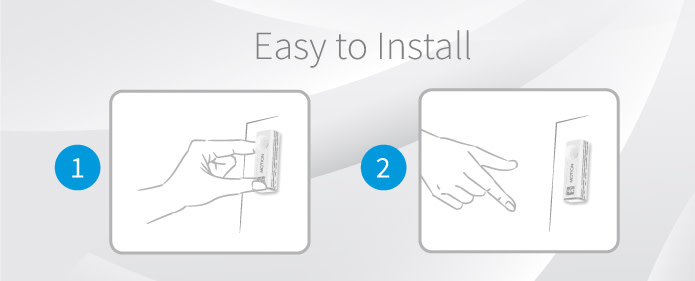 All of our perks come with one year of service connectivity, if our backers wants to get additional years of service, you could  get the activation in our website for HELPKLICK $12/device,  DOMOKLICK $15/device. 

Backers, if you going to do the checkout please verify service availability in your location,  check in our website and thanks for support us.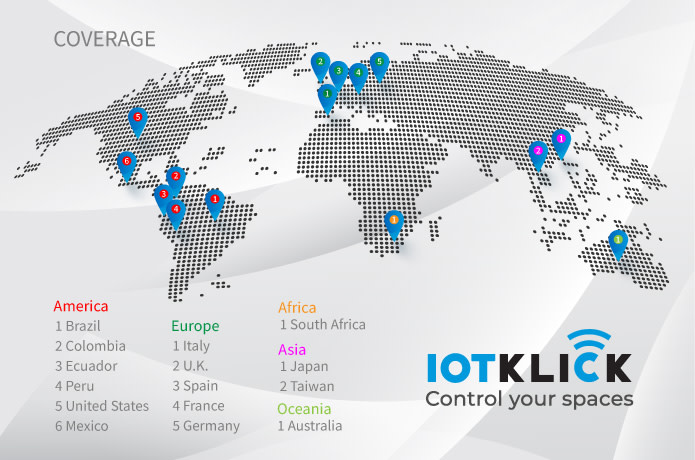 It has been a process of a little over 2 years, where we have been working hard all the base work team and others, to be able to offer iotklick to the world. Offer an easy-to-use solution that provides security to many homes and protects your family. Thank you for your support and for believing in iotklick.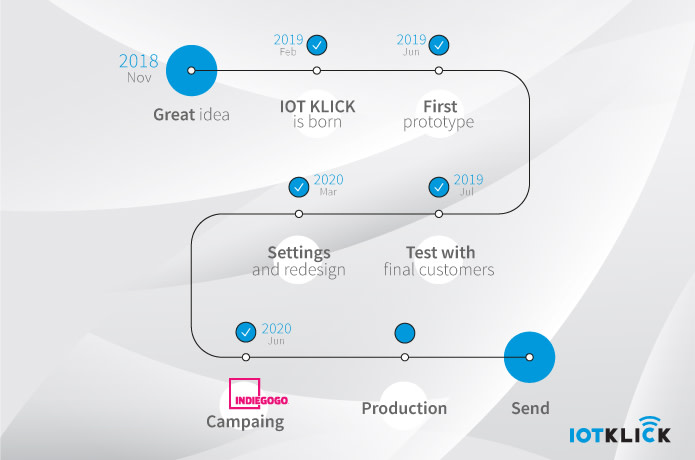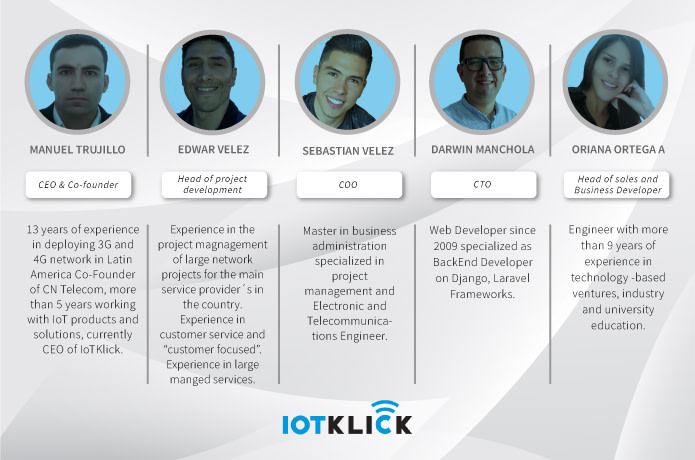 IOTKLICK sensors and buttons are ready for mass production, we only need your orders to start it.