Ironclad Coffee: Phase Two — Here Comes the Café! | You asked for it, and we've been listening — it's high time for us to open a café of our very own.

Short Summary
My name is Ryan O'Rourke, and I am the founder of Ironclad Coffee Roasters, located in Richmond, Virginia, USA.  We began planning for the establishment of Ironclad in 2015 while still living in Ireland.  Over the course of five years in "The Land of Saints and Scholars," my understanding of what coffee can be was blown wide open by some of the best roasting companies in all of Europe.  We bring a piece of those influences to the east coast of the U.S.A.
Our first (nearly) two years in business have been a resounding success.  Our wholesale partnerships have been popping up all around the Richmond metro area and beyond, and our revenues have increased greatly from year one to year two.  Of course, this doesn't mean we're over here rolling in a pile of money!  We've been fastidious about investing those profits back into the business to keep the growth and momentum going.  We've also been active in sharing those profits with worthy charitable causes and organizations around our own community and in different parts of the world.
This crowdfunding campaign is an essential piece to the process of initiating "Phase Two" of Ironclad.  We have signed a lease on a fantastic historic building in the heart of the city of Richmond, and now we need to begin filling that space with our buildout and equipment that will get the most out of the coffee we roast and serve.  Not long after opening the doors of the roastery, we began to yearn for a place where we could serve and showcase some of the more rare and exquisite single-origin coffees that we are fortunate to source from around the world.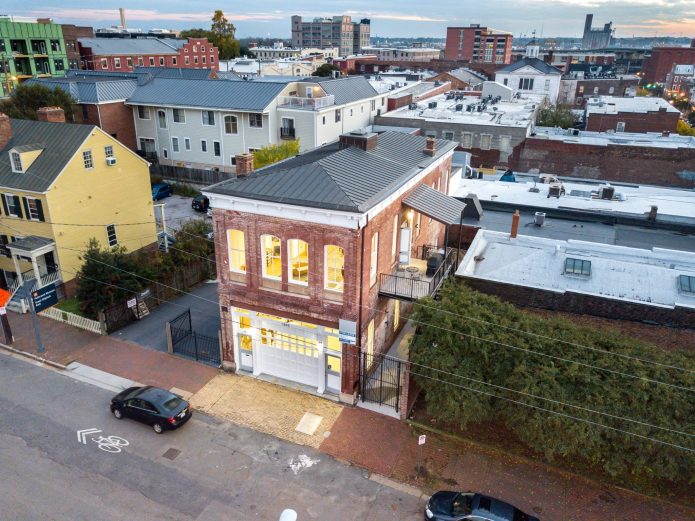 When you invest in this campaign, you are investing in us.  You are investing in people who love their industry, love their community, love to serve, love to educate, and love to give back generously.  We have put together a healthy package of "perks" for investors — the value of which actually exceed the amount invested in every single case.  We wanted to do this in appreciation for you helping us get "Phase Two" off the ground, and we absolutely cannot do this the right way without buy-in from those of you who have watched us grow from the ground up.  If you believe in us and our product, we can assure you that this next step of Ironclad will only enhance our ability to bring you (and thousands of others) an even higher level of quality in your coffee experiences.
What We Need & What You Get
$25,000 is the goal we have set for this campaign.  The bulk of that will be utilized in the buildout and in purchasing the equipment needed for brewing delicious Ironclad-roasted coffees in the most effective way.  We have seen other businesses raise tens of thousands of dollars with incredibly meager investor perks, so we're confident our generous perk package will be the boost needed to get us up and over our campaign goal!
Please take two or three minutes to peruse the perk options on the right side of this page.  We've tailored the offerings for folks of all kinds, and there is something of great worth for everyone from the casual coffee drinker to the geekiest coffee geek on the planet.
We've opted to go with the flexible funding model, which means we'll still receive whatever our generous investors give.  Of course, that's just an insurance policy, because we still believe this vision and the generous perk offerings will get us to $25,000 and beyond!
The Impact
The obvious impact is more delicious coffee for Richmond (and much further afield for those of you who order from our website).  However, if you are familiar with our passion for charitable giving and community involvement, you'll understand that the impact goes beyond merely great coffee.  Our humble little start-up has been around for less than two years, but we have contributed a little over $20,000 to causes and organizations right here in Richmond, in other states, and even in other countries.  That number will grow as our business grows.  So, if you believe in backing businesses who give back, we would certainly appreciate your investment!
Other Ways You Can Help
In addition to your investment, you can help us meet (and exceed) our goal by sharing this campaign page with your friends via social media and email.  There are convenient Indiegogo share tools built right into this page!
Thank you so very much for your generosity and your belief in us and in our vision!