IVY WILD LAUNCH | Hair products created for ALL curl types – bridging the diversity gap through inclusion & education

IVY WILD Story Begins here…
Hey, Founder Sherine here…
IVY WILD is a hair products company based in Birmingham UK which caters for curly and kinky hair types Support us as we seek to bridge the diversity gap within the hair industry through products and education.
In 2012, I was part of an entrepreneurial store whilst at university studying Architectural Technology for my then hair extension business – Bonnie Lush. Through the years, I have gravitated towards the educational aspect of haircare and using my knowledge of the industry to make a positive impact. Influenced by my own experiences after suffering from traction alopecia, my frustrations of ill-health within the haircare industry and a lack of regulatory body in the UK has led me to transform the way hair is perceived, encouraging people to identify with hair type rather than race.

Our hair is made up of FOUR different hair types: Straight, Wavy, Curly and Kinky
THREE of these hair types have a curl pattern. What that means is, if you aren't curly yourself, you definitely know someone who is!
There are TWO issues with this:
1)The public waste money on products for their hair type
2)Not all professionals share the differences/similarities in hair types
By supporting this business you are:
Sherine has 4 years of experience that she is ready to invest in her startup company
Supporting Sherine as an individual who has started a company with a dream and passion for hair care that CARES about the direction of the entire hair industry. 
Contribute to the launch of our first hair products event.
Allow the business to experiment, trial and test new products that are made specifically for wavy, curly or kinky hair types.
What We Need & What You Get
£3000 to go towards:
The rollout of FOUR new additional products alongside our award-winning EDGE CONTROL
Our product launch party ('invite only' guestlist)
NEW packaging for all five products
Cosmetic Testing of our products
A new website design
Your support will be reciprocated with the opportunity to receive one of our attached product packages first. The choices include:
SETS:
DRENCH SET = HYDRATING SHAMPOO + MOISTURISING CONDITIONER
This bundle is a combination of our products guaranteed to repair your weak and damaged hair. 
FULL RANGE = HYDRATING SHAMPOO, MOISTURISING CONDITIONER + DAILY MOISTURISING LOTION + HEAT DEFENCE SPRAY + EDGE CONTROL
All products at an introductory price
THREE MONTH SUBSCRIPTION= HYDRATING SHAMPOO, MOISTURISING CONDITIONER + DAILY MOISTURISING LOTION + HEAT DEFENCE SPRAY + EDGE CONTROL 
Three-month subscription, all products sent to your door once a month for three months so you don't run out!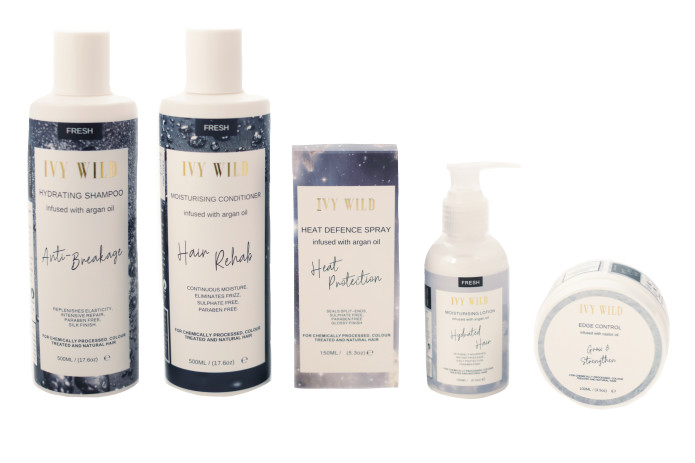 PRODUCTS:
EDGE CONTROL – infused with Castor oil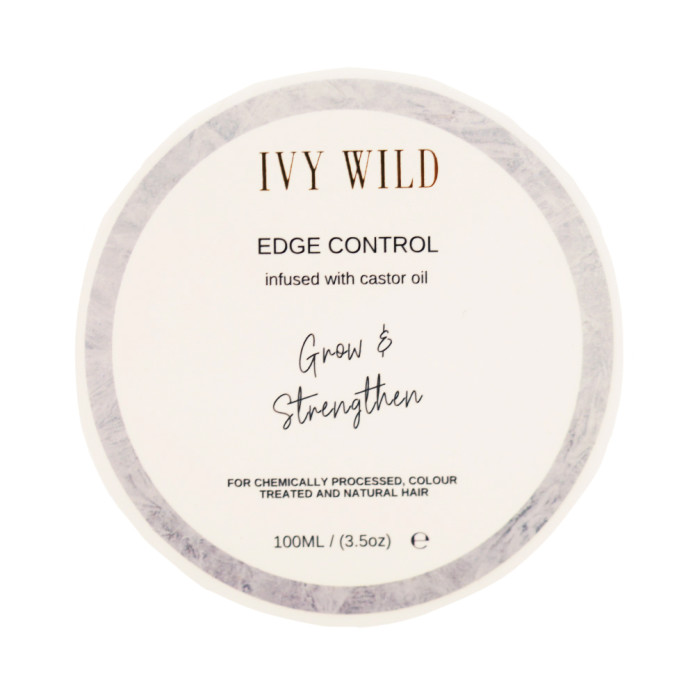 HEAT DEFENCE SPRAY – infused with Argan oil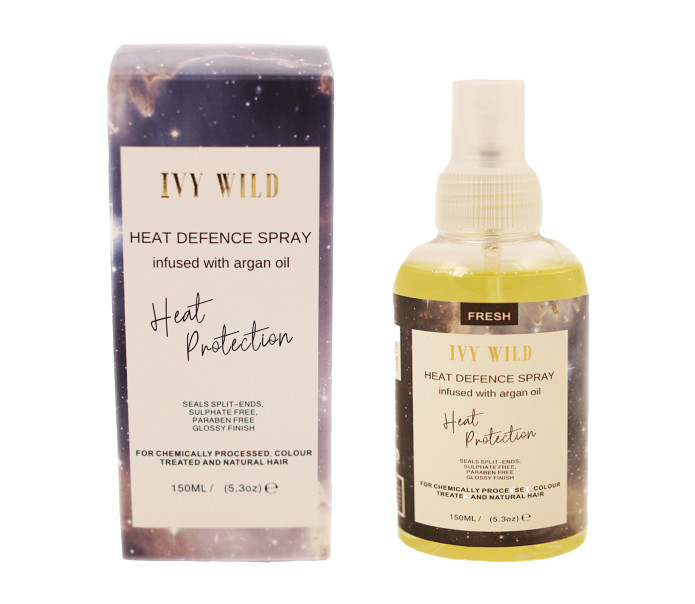 HYDRATING SHAMPOO – infused with Argan oil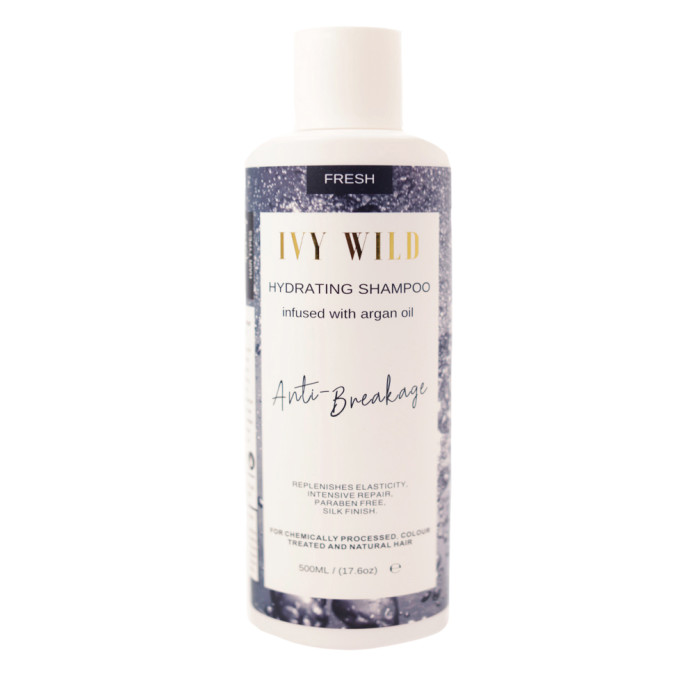 MOISTURISING CONDITIONER – infused with Argan oil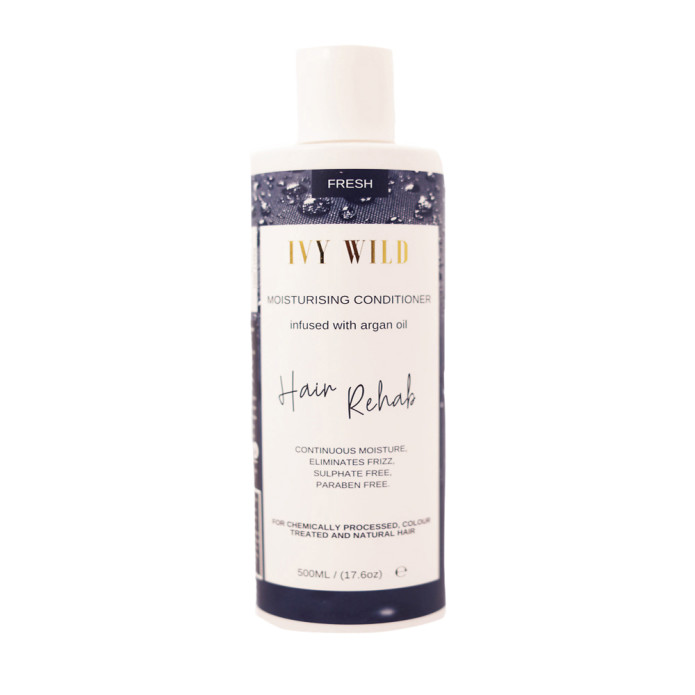 DAILY MOISTURISING LOTION – infused with Argan oil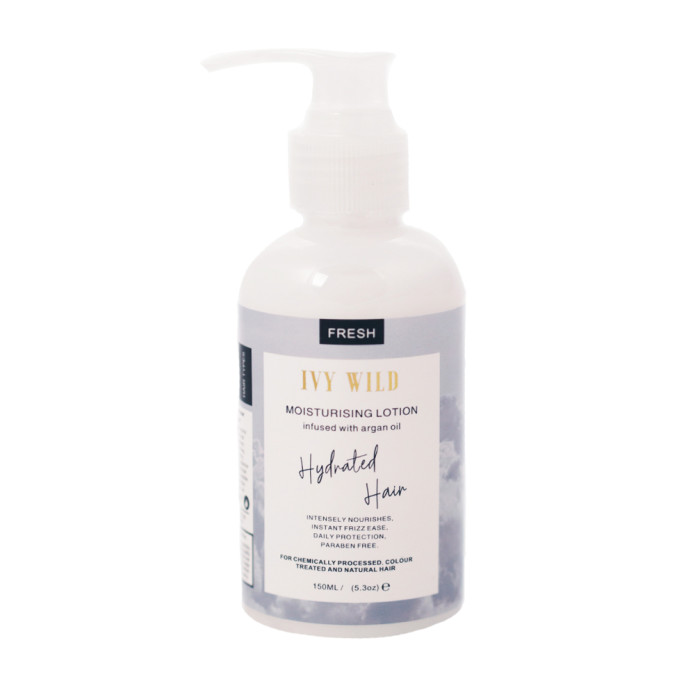 TICKETS:
x1 Entry ticket to the private IVY WILD launch party with VIP guests including Influencers, Photographers, Entrepreneurs and more. 10% of your ticket will be donated to charity.
Our Impact
To transform and impact the hair industry in a positive way.
The main two areas of focus that we would like to influence are education on hair types within salons and professional establishments ensuring that ALL hair types are catered for, and encouraging more hairstylists within the black hair industry to register as a State Registered Hairdresser via the Hair Council.
To create educational opportunities for individuals and professionals within the hair industry
Sherine Walrond, founder of IVY WILD has featured on ITV BBC Three, Newstyle Radio, The Times, BBC WM and has hosted her own events centred around hair health & sisterhood
Risks & Challenges
People value your transparency. Be open and stand out by providing insight into the risks and obstacles you may face on the way to achieving your goal.
One of our challenges has been the entire rebrand of what used to be called Bonnie Lush and redirection in the interest of our clients and customers. Sherine had the brand Bonnie Lush since 2012 and realised that she needed to break a sentimental tie in order to create the brand Ivy Wild.
We aspire to reach more people all over the world with our products as well as expand our range.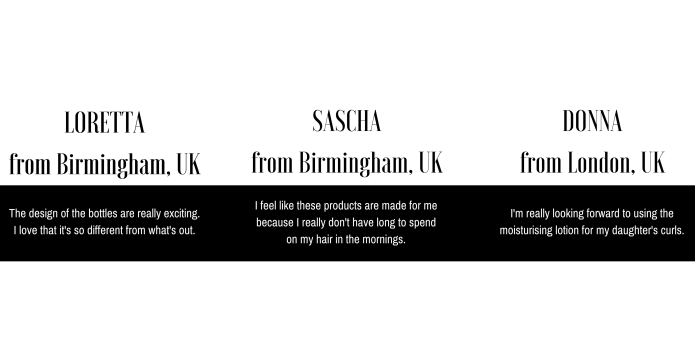 Other Ways You Can Help
We appreciate that not everyone can contribute via our perks, however, if you would like to help in other ways, here's how you can help:
Ask folks to get the word out and make some noise about your campaign.
Follow us on social media – @IVYWILDHAIR
Use the Indiegogo share tools!
Thanks for reading and supporting!