Keep Food Fresh with YOLIN: Smart Vacuum Container | Remove air from the YOLIN container with a single press. Have your food last 5x longer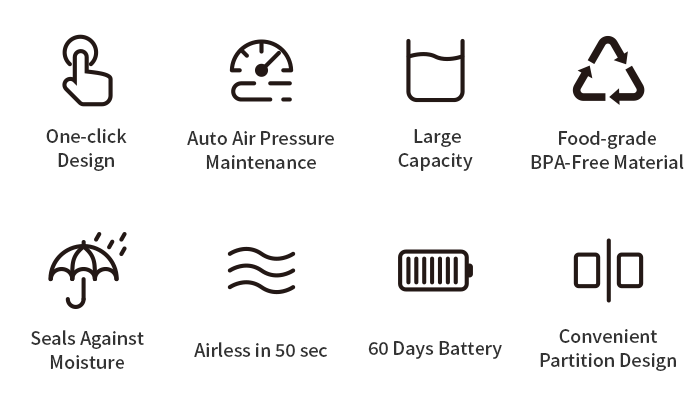 Introducing Yolin, the smart auto-vacuum food storage container. It's a simpler, more efficient, and more convenient way to maintain your food's freshness, flavor and nutrition. Yolin's design ensures that no air enters the vacuum-sealed container, keeping whatever you store at top quality, for longer.
Utilizing a vacuum environment to reduce the contact between oxygen and food, Yolin extends your food's life 5 times longer than other storage means. It might seem like magic, but it's just good, cutting-edge science at work.
So much food is wasted every year, just because it doesn't stay fresh in storage. Yolin has perfected the art of preserving food, so that nothing goes to waste.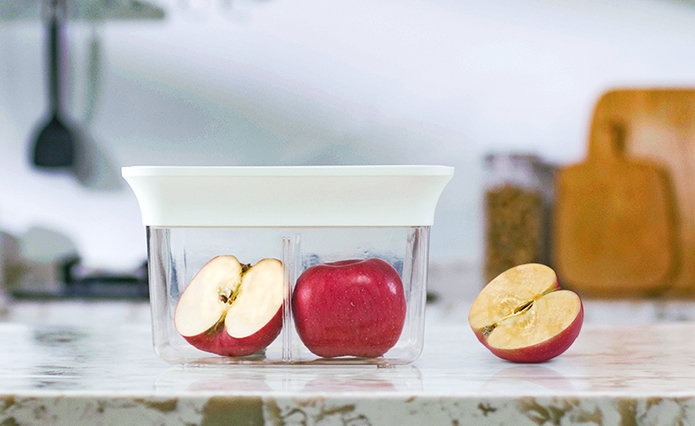 Never worrying about opened snacks becoming stale, not spending three hours defrosting meat from the freezer, mixing seasonings in advance, cooking any kind of delicacy, and preventing moisture and mildew from ever getting into your stored food.

The fresh-keeping containers out there on the market are small, and not suitable for family-size food storage. Yolin has a large, flexible storage capacity. No matter the volume or needs of a household, we can keep all of its food effectively preserved.  
Plus, each lid has the same dimensions. You can use either lid to seal either container. With YOLIN, large food items like fish, spaghetti and baguettes will never go to waste again.
Compared with the traditional manual vacuum pump, the Yolin is more efficient, more stable and less work. Just put your favorite food in the jar and press the button on the lid. The air will automatically evacuate from the container and become air-free within 50 seconds.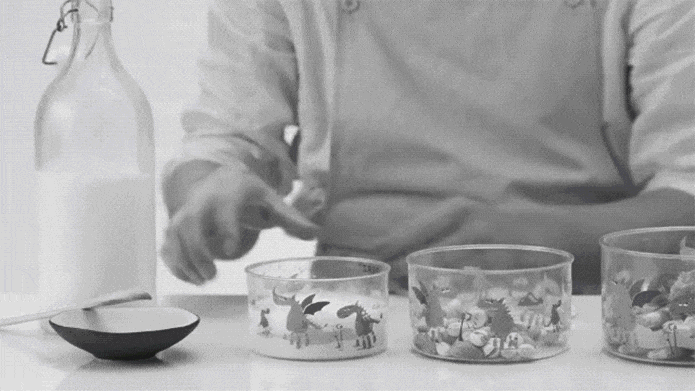 Yolin is equipped with an automatic air pressure maintenance system. As the air makes its way into the container, the system automatically expels it. You'll never need to worry about harmful air infiltration again.
Even though Yolin's storage is airtight and secure, it only takes one click to inject air and open the lid. Traditional food containers need you to zip out the seal or struggle to pull off the lid. With Yolin, you just push a button, wait 3 seconds, and your fresh food is readily available to you.
YOLIN has a built-in lithium polymer battery. Plug it into any micro-USB socket to fully charge in two hours. Then it can be used once or twice a day for 60 days (i.e. at full power, the air can be evacuated 60 consecutive times). It is the ideal refrigeration companion – securing the freshness and nutrition of your food for a long time.
Each fresh-keeping container is equipped with a detachable, separating partition, which can turn one container into two when needed. When not needed, easily pull it out to use the space more effectively.
Yolin's production materials are all food-grade and BPA-free, and the lid is made of ABS. Meaning you can safely use the jar to protect your food and your health.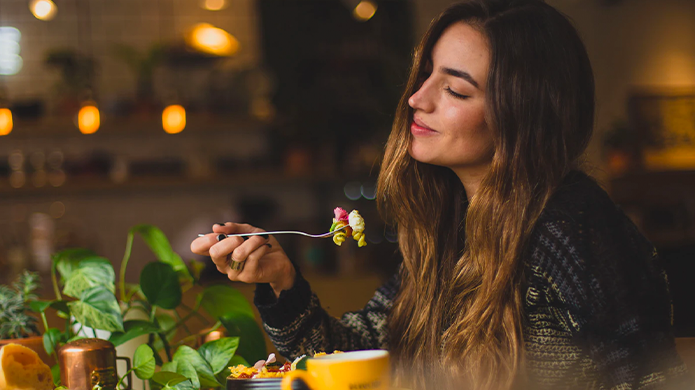 And since Yolin's working temperature is -4 °F~212 °F, you can safely put it in the freshest part of the refrigerator. You can also use boiling water to disinfect it.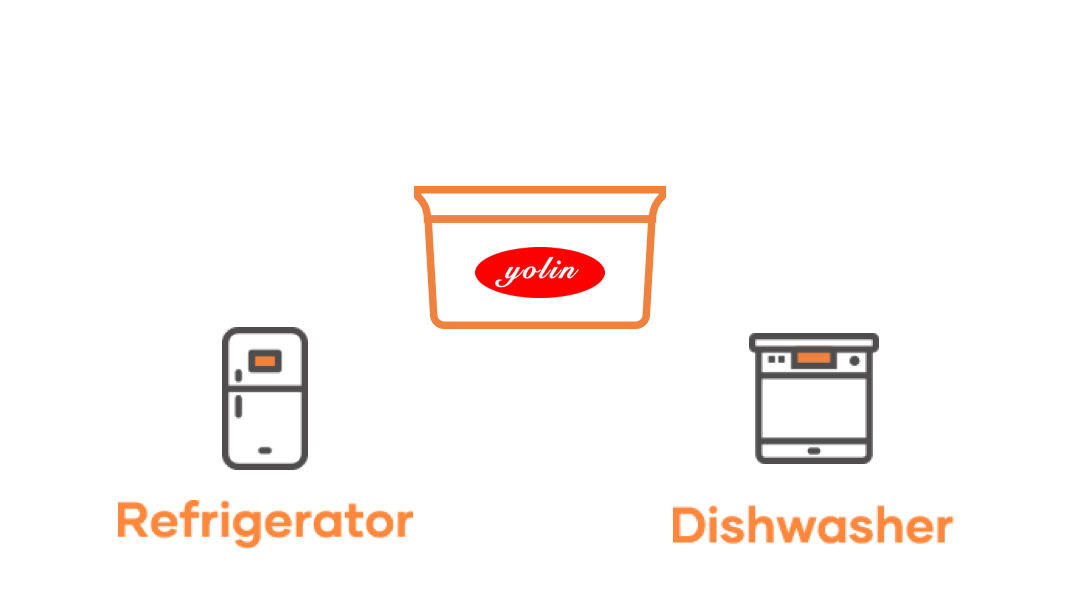 *NOTE the lid is equipped with a precision mainboard and batteries, please do not place it in a Microwave for heating or freezing below 32 Fahrenheit Degrees or 0 Celsius Degrees.
Abandoning the glass material used in a conventional fresh-keeping container, Yolin's overall weight is reduced by 70%. The entire body is only 380g. Take it outdoor camping, take it anywhere in fact. It is easy to carry.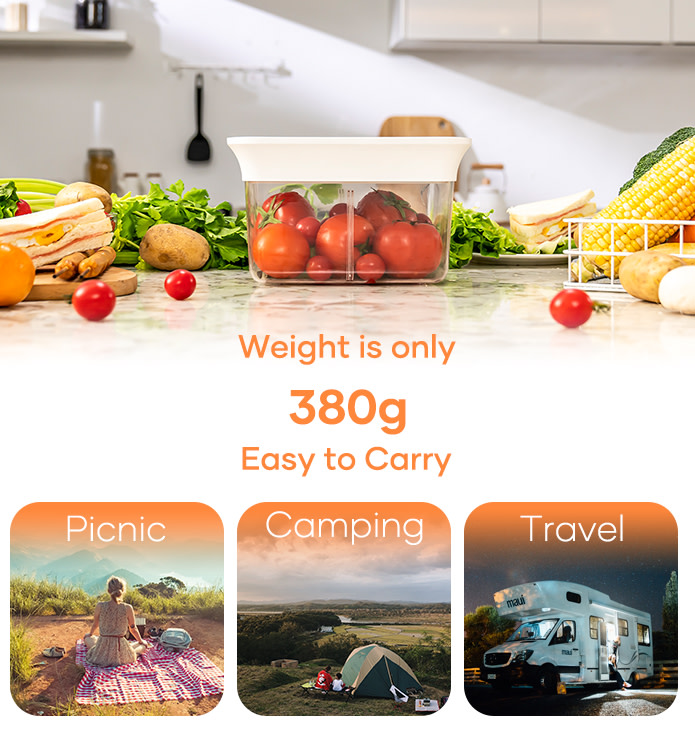 Meat, seafood, fruit, produce, snacks, YOLIN is designed to keep them all crisp, invigorating and delectable. No matter what it is, YOLIN will maintain its freshness. Always.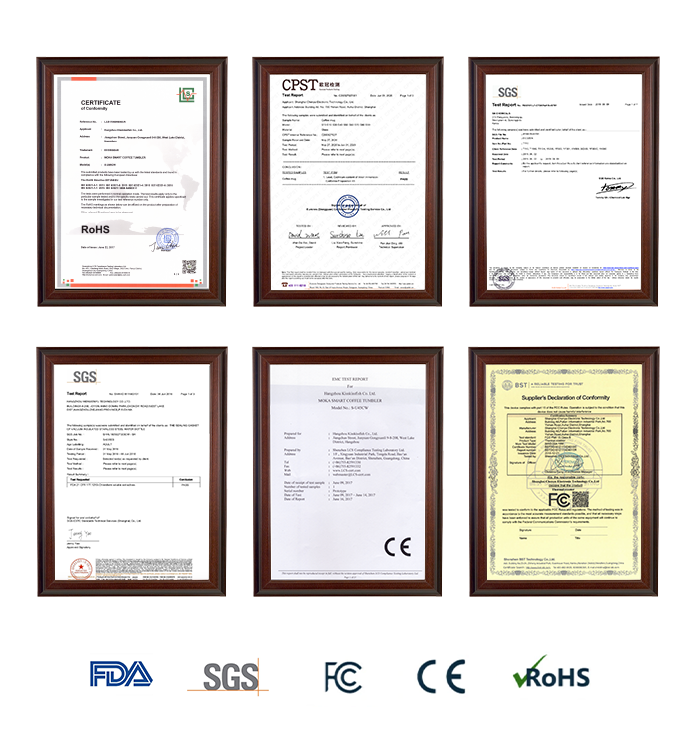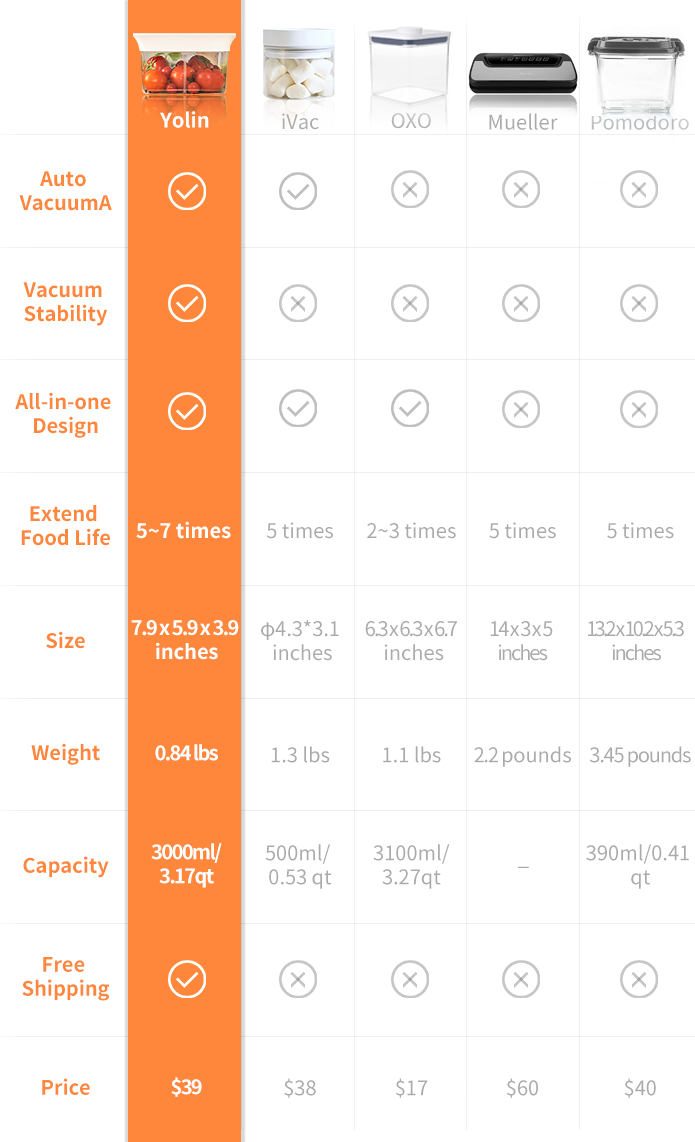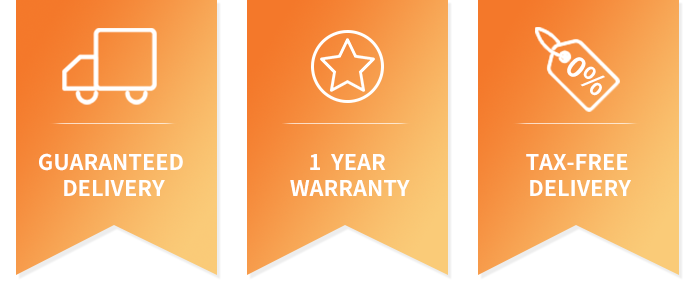 Guaranteed Delivery 
We guarantee the delivery of Yolin to all our backers. If for any reason, we are unable to ship your Yolin to your location, you will receive a full refund.
1 Year Warranty 
We guarantee that Yolin is free from any defects under normal use and conditions, for a period of 1 year from the date of purchase. 
Tax-Free Delivery 
We ship worldwide without applying a Value Added Tax (VAT) or other import taxes on shipping.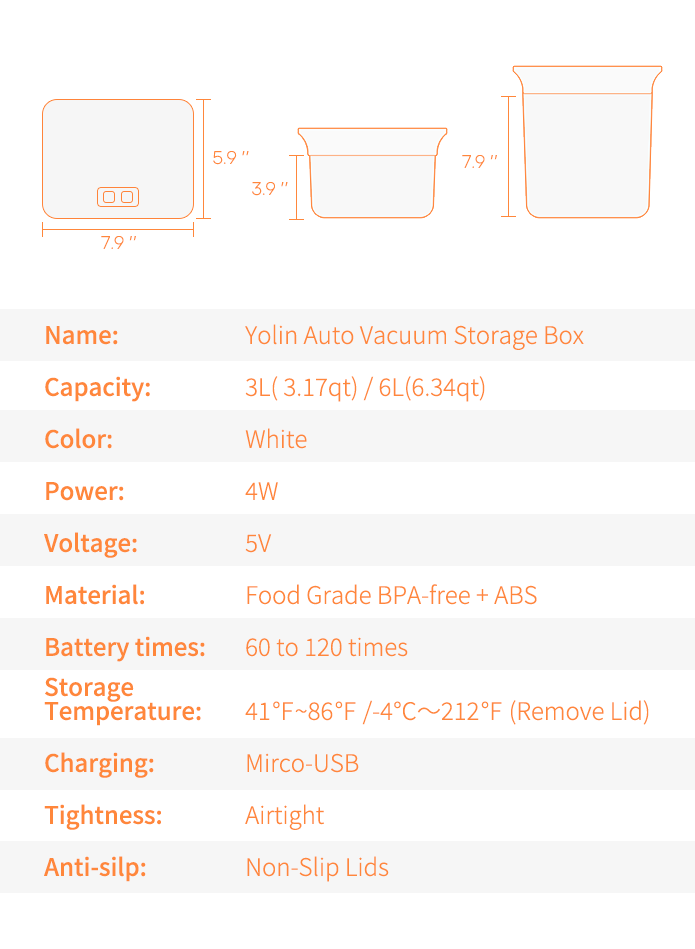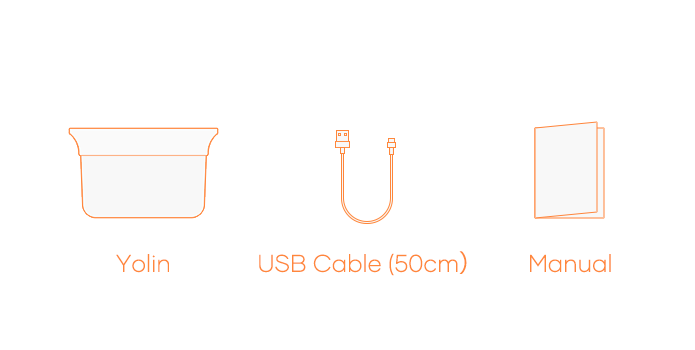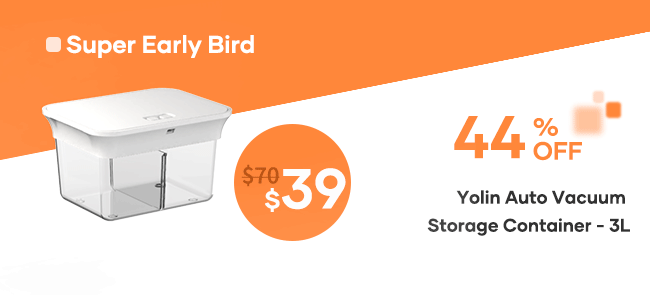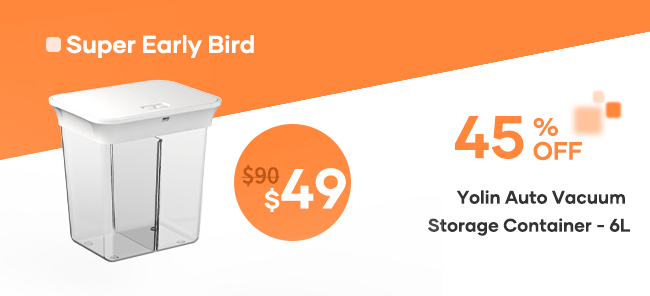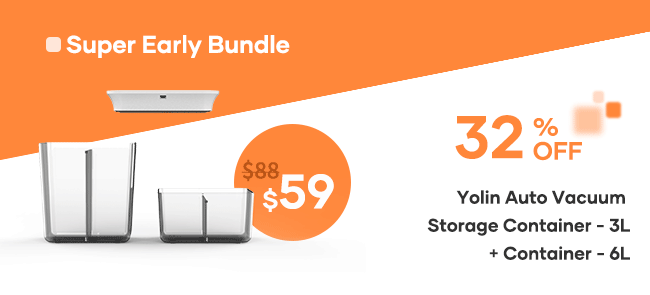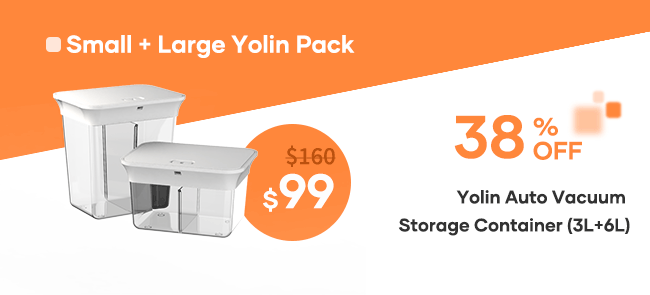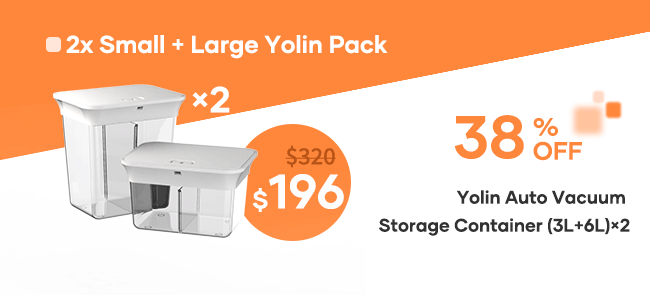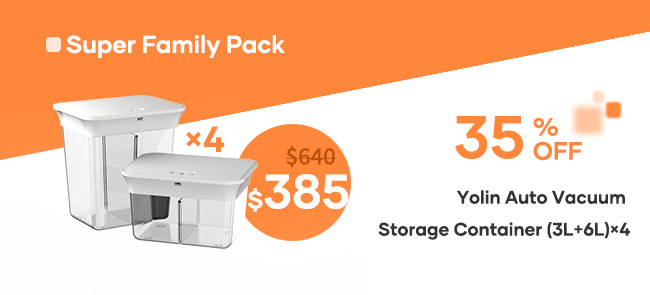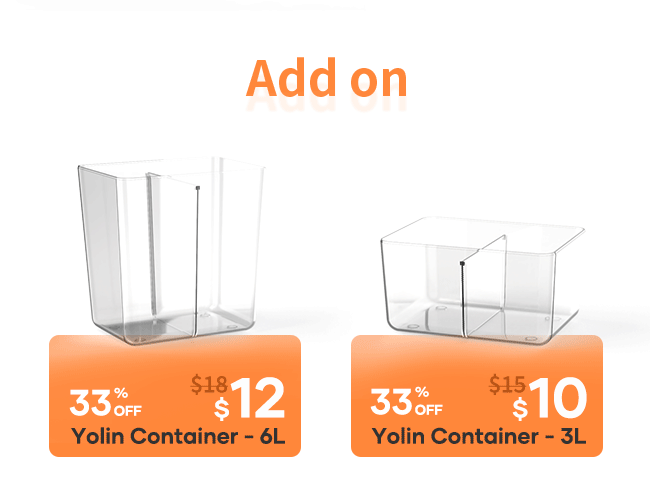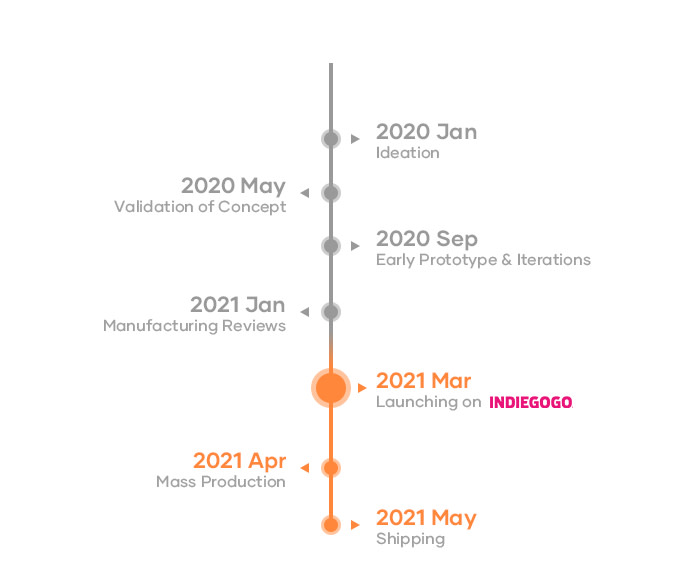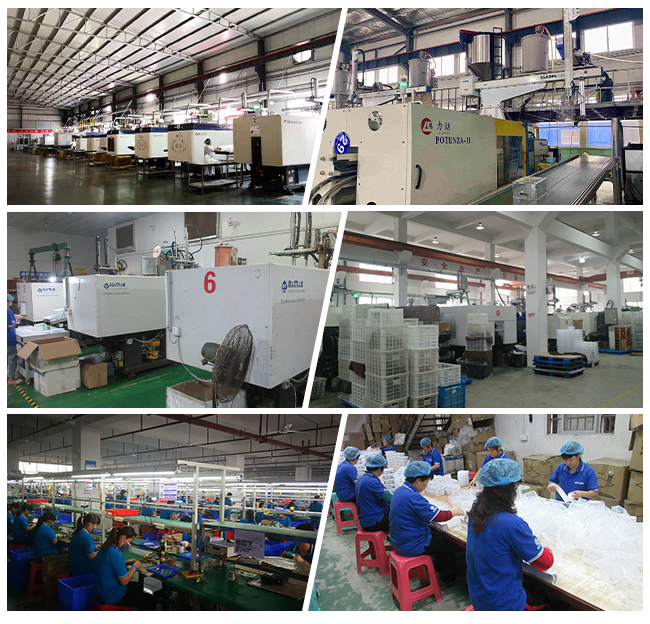 We are more than a startup. We're a team where each member has a passion for developing tools to better improve efficiency and promote automation and intelligence in daily life. We believe Yolin can benefit our world by extending foods' shelf-life to eliminate wastes. Yolin is just the first step in a long-term journey of technological innovation. What we are looking forward to is not just the pre-orders, but your feedback and advice with new perspectives. This is the only way we can improve our products. With your help, we truly believe we can achieve our goals and make things happen.