Kind of Wild Wines: Organic & Kindly Sourced | A global collection of wine discoveries organically produced and devoted to rewilding the planet

Let's do Something Kind of Wild…
We've torn the label back and ventured into the wild to return with this global collection of world-class wines made with organic grapes.
We've all been buying organic produce and other naturally sourced foods. We've tasted the difference and felt better for it. But it seems finding exceptional wine made from organic grapes is a little harder. That's why we started Kind of Wild.
If you're like us, you're concerned about what might be hiding behind the pretty label in the wine you love. Conventional wines can use a long list of synthetic chemicals in the vineyards and winemaking that end up in the soils and in the finished wine you drink.
Thankfully, for all of us, Kind of Wild is wine obsessed. We've spent years hunting down wines that are not only made from organic grapes and grown using sustainable farming practices but are also the most outstanding wines the earth has to offer. We've gone direct to the roots, to some of the world's greatest appellations and producers forging partnerships, selected their finest varietals and expertly sourced a collection for wine lovers like us. It's been kind of wild, but we think you'll agree, it's been worth it.
When you choose Kind of Wild wines, you're buying more than wine. You're supporting growers and winemakers across the globe who believe in creating a more sustainable wine industry by improving soil health, diminishing soil erosion, keeping natural waters free from chemicals and having a positive, lasting impact on the local ecosystem. We believe by supporting these growers and winemakers; we can encourage others to adopt organic and regenerative farming. It's a huge win — Kinder to the planet, leading to more choice in quality wines that are kindly sourced and kinder to you.
Together, we can help Mother Earth while enjoying a glass of something Kind of Wild.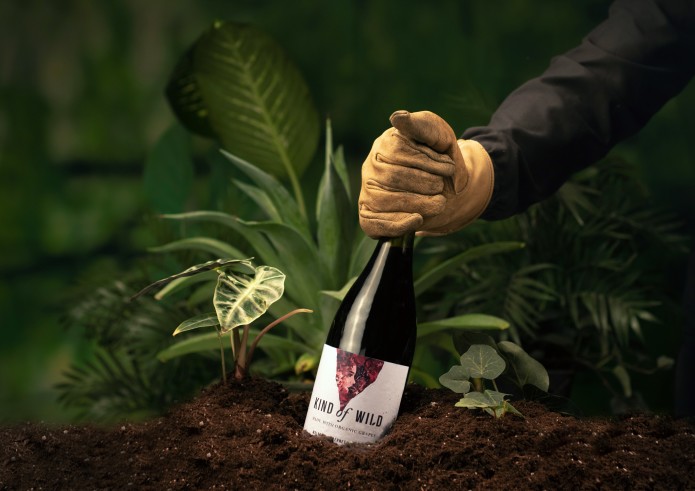 What is Kind of Wild?
Kind of Wild is a new direct-to-consumer brand with a custom e-commerce retail platform developed by Adam & Jordan Sager, brothers from Winesellers, Ltd., a forty-two-year-old wine importing and marketing company.
Kind of Wild is a globally sourced collection of unique certified organic wines, delivered direct to your doorstep, that are produced from growers and winemakers working in harmony with nature rather than against it. 
Kind of Wild is devoted to "rewilding" the planet by working solely with organic grape growers farming healthier soils and improving their environmental impact.
Kind of Wild encourages all of our growers to incorporate regenerative farming practices in their organic vineyards in order to benefit soil health — which fosters resilience, improves quality, and offers a direct solution for climate change by drawing down carbon from the atmosphere and reintegrating it into the soil.
Wines will be low in sulfur and vegan certified; no animal products are used in production or fining. 
Each label will have its own unique, original illustration that will explore the positive association of humanity and nature. 
Dry goods and materials will be selected using sustainable and responsible, minimal-impact criteria. 
Kind of Wild will donate a min of 1% of revenue to foundations and organizations that educate and support farmers, corporations, and consumers about the environmental benefits and needs of organic and regenerative farming.

What will Kind of Wild Offer?
Kind of Wild aims to introduce consumers to an experience of high quality and affordable wines made with organic grapes from exciting growing regions around the world.
All wines will be branded and labeled as "Kind of Wild."
The subscription (Club Wild) will offer 6 organic wines from 6 different countries and rotate periodically to replace existing selections with new discoveries (1 Rose, 2 Whites, 3 Reds). A-la-carte bottle sales will be available as well. 
Club Wild will have no membership fees and can be cancelled or paused anytime without penalty.
Kind of Wild will offer multiple options for consumers to tailor their wine subscription based on their likes and needs: 3 Bottle Option/ 6 Bottle Option / 12 Bottle Option (2 x 6), reds only, whites/rose only, etc. 
Club Wild retail price will start at $20 per bottle and have certain discounts based on number of bottles purchased in subscription. Free shipping will be offered to subscribers on shipments of 6 bottles or more.
Kind of Wild will match any consumer donation at point of purchase up to $6 per case. Proceeds will be shared across our environmental partner foundations and organizations. No less than 1% of revenue will be donated, possibly far more if together we can do something kind of wild!

Our Sourcing from Organic Growers
The family behind Kind of Wild has established longstanding relationships with premium organic winegrowers all over the world for several decades. These connections have led to developing new ties with other unique producers, something we commit to continue in order to find the very best organic grower partners for our wines. Our producers are multigenerational family winegrowers operating on single domains in top appellations. We work directly with these families to craft our wines and together create something Kind of Wild.  The journey into the wild continues as we uncover exciting new discoveries to bring to you and all of our valued customers.
The Six Pack*:
2020 Syrah-Grenache Rose, Pays d'Herault, France
2020 Sauvignon Blanc, Valle de Lolol, Chile
2020 Gruner Veltliner, Niederosterreich, Austria
2019 Montepulciano d'Abruzzo D.O.C., Italy
2020 Tempranillo-Garnacha, La Mancha, Spain
2020 Malbec-Cabernet Sauvignon, Mendoza, Argentina
*Wines may rotate periodically where new & exciting global organic discoveries will replace previous selections. Our mission is to always offer 6 wines made from organic grapes from 6 different countries.
Shipments will initially be available to the following states, with the intention of more to follow: AZ, CA, CO, DC, FL, GA, IA IL, MA, MD, MI, MN, MO, NC, NH, NV, NY, OH, OR, PA, SC, TN, TX, VA, WA, WI.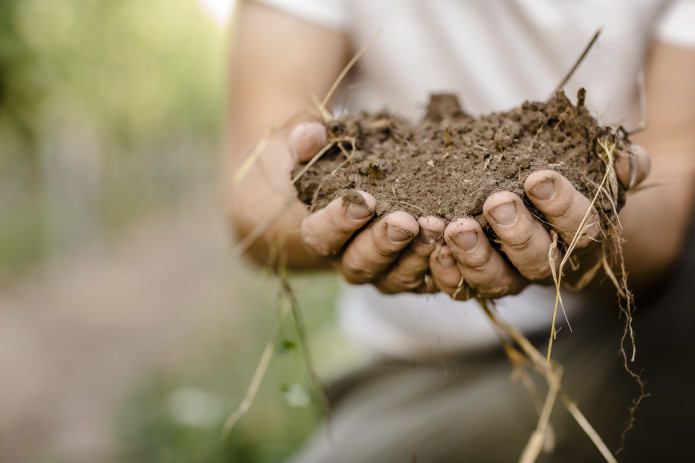 Why is Kind of Wild Committed to Organics?
Organic for Climate
Organic agriculture that incorporates regenerative farming practices provides increased resilience to the impacts of global climate change while at the same time reducing its contribution to the crisis.
Carbon is the building block of all life! Organic farming supports rather than destroys the microorganism colonies that pull carbon from the atmosphere and reintegrates it into the soil where it belongs.
Organic farming eliminates synthetic chemicals that in the long term kill microorganisms, erodes the soil, and leads to desertification.
Organic farming releases fewer greenhouse gases into the atmosphere.
Organic for Health
Organic farming eliminates harmful residues and traces from pesticides and herbicides that may make their way into wine.
Products made from organic farming with a rich soil microbiome show higher concentrations of nutrients, antioxidants and phytochemicals.
Organic farming promotes a healthier root system and plant, one that is better prepared to thrive while consuming less water and energy than conventional plants.
Organic systems protect farmworkers from the dangers that exposure to pesticides pose to human health.

Organics, Regenerative Farming & Soil Health as a Solution for the Climate Crisis & Desertification
Our soils are a result of millions of years of plants & animals living on this planet creating waste that is used by billions of microscopic organisms. This produces humus and healthy soil as a byproduct.
The soil microbiome is the world's largest source of biodiversity: The amount of living matter in just one shovelful of healthy soil is far greater than the entire human population on Earth. 
Conventional agriculture techniques, i.e. chemical fertilizers and harmful pesticides and herbicides, kill the microflora and fauna, and cause soils to degenerate and turn to dust. This is called desertification.
Today two thirds of the world's arable soils are on their way to desertification, with international organizations claiming that most arable soils will have turned to deserts by 2050.
Soils high in organic matter retain moisture which in turn require less water in agricultural practice compared to conventional soils.
Organic agriculture that incorporates regenerative farming practices is proven not only to sustain healthy soils and curb desertification, but also has the ability to sink carbons – a 1% conversion to regenerative farming can draw an additional 10 tons of carbon per acre.

Our Environmental Partners

Kiss the Ground
Kiss the Ground is a 501(c)(3) nonprofit on a mission to awaken people to the possibilities of regeneration and inspire participation in this movement through media, communications, education, workshops, immersive programming, and advocacy. Since being established in 2013 with the goal of creating societal awareness around the extraordinary potential of healthy soil, Kiss the Ground has educated and activated millions.
Organic Farming Research Foundation

Founded in 1990, the Organic Farming Research Foundation works to foster the improvement and widespread adoption of organic farming systems by supporting farmers with up-to-date organic research, education, and advocacy. Non-biased and science-based, we educate the public and policy-makers to advance best organic practices as a climate solution. With these collective efforts, we are working to create a more resilient and sustainable agricultural system that values healthy environments and healthy people. OFRF cultivates organic research, education, and federal policies that bring more farmers and acreage into organic production.