KingGaroo, Easy clean powder | This is used for stool disposal of disabled people, easy clean pet's stool, children's vomit & pee.
What is KingGaroo?
KingGaroo is a revolutionary cleaning tool that is different from the tools we use today.
'Garoo' means powder in Korean.
KingGaroo is used for stool disposal of disabled people.
It is also used to clean a pet's stool on carpets and to clean children's vomit.
That is, it facilitates cleaning in general, which is useful, especially in such a hectic world
we live in today.

Can Everyone Use It?

Unlike the stool of a healthy person, that of the old and the infirm contains a lot of moisture. Stool disposal is especially challenging for patients with Alzheimer's disease and those ill in bed because they cannot control their own bowel movement. Moreover, it is a hassle to clean up pet waste on carpets, especially because remnants and odor remain. Sick children also frequently vomit suddenly, which leads to an unforeseen mess. In all of the aforementioned situations,
one can simply cover the contents with KingGroo to dispose them and the smell.
Children would no longer have to feel ashamed for making a mess and guardians of people
with disabilities would be able to dispose their stool easily.


Is It Dangerous?

KingGaroo is made up of ingredients that are not harmful to the human body, including a natural mineral called Zeolite. KingGaroo also reduces the amount of cancer-inducing chemicals, such as HCHO and Radon, and cleans the air, prevents mold, and dehumidifies.
It is an environment-friendly product that is useful in one's daily life by releasing far-infrared radiation and anions.
What Other Characteristics Does It Have?
As important as it is to dispose stool completely, it is also crucial to remove the smell.
KingGaroo is capable of decomposing almost all ammonia that is present in stools, which allows it to remove the smell as well as the stool itself.
Understanding the Composition of Commodity
KingGaroo is in an odorless powder contained in a 400g container.
You simply sprinkle the powder wherever you want, similar to how you use cheese powder on your food. For those who wish, a 500g plastic bag is also available.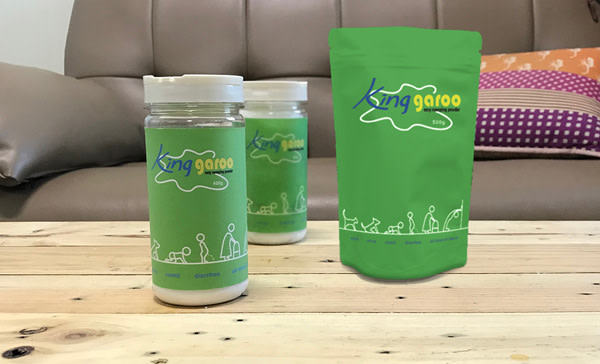 Background of Development
KingGaroo was developed after I recognized the inconveniences prevalent in the daily lives of members of CK Trading Company. Robert has two cats that make a huge mess, Micky has children who often ruins family time due to their frequent vomiting, Thomas has a grandmother who has a hard time moving her body, and Henry has a puppy that often makes a mess on the bed or carpet when he is not home. Thus, the production of KingGaroo was first developed based on our own experience, which fostered our desire to facilitate cleaning for others who share the same experience with us.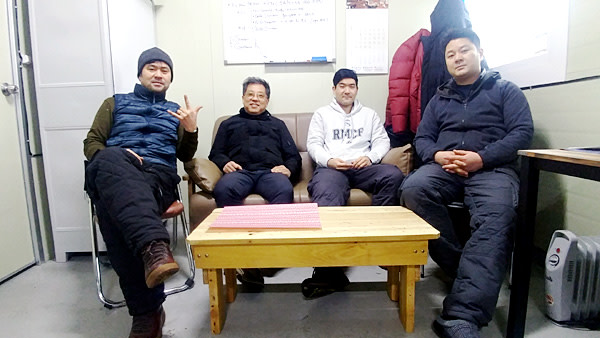 About Delivery
Delivery is, of course, going to be free once we reach 10,000 dollars in goal.  
We will try our absolute best to deliver on time even when there are unexpected mass orders or other unforeseen circumstances.

Another MOV clips;