Kosmu: The Bath Towel Redefined | A bath towel with real design, technology and material advancement.



 Think of the waffles as THIRSTY POCKETS. They soak up MORE water and FASTER. 
The open weaves maximize surface exposure for airflow. BREATHABILITY guaranteed.
A dry towel is a clean towel. The airy waffles effectively prevent the multiplication of odor caused by bacteria and fungus. You will never reach out to a wet, musty towel after a shower anymore.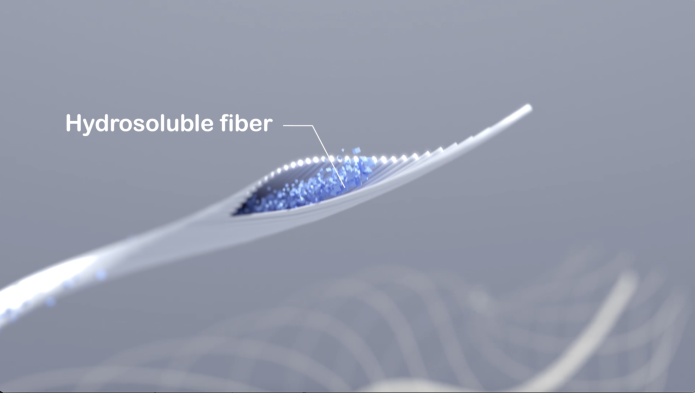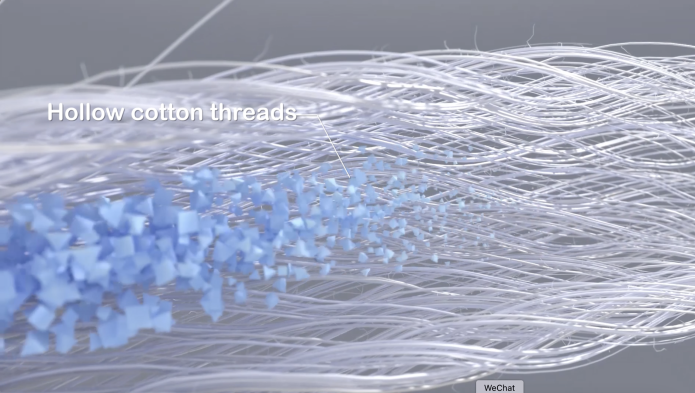 While the waffle structure intrinsically maximizes surface exposure for airflow for guaranteed breathability, allowing the towel to dry itself out quickly, we have fundamentally improved the performance of Kosmu Towel with advanced science and technology.
Kosmu Towel employs an advanced spinning technology that can store air across the cotton threads. Dissolving the pre-woven hydrosoluble fibers enveloped by cotton, Aerocore Technology® helps create tubular cotton fibers, making for 160% higher water absorbency, 2X speed to dry, 70% Less shedding rate than the industry standard.

Kosmu towel is crafted of the actual world's most optimized innovation of towel fabrics, a combination of 70% of extra fine cotton (with an extremely long fiber length of 37mm and a world-best 48.3 g/.tex fibers strength) and 30% premium natural silk ( 25 MM and 3.5CN/d).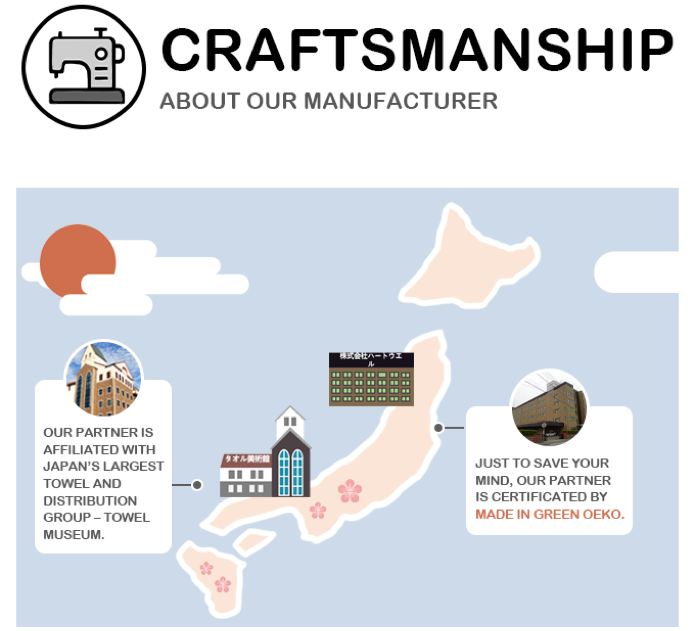 We partnered with the affiliated manufacturer of Japan's largest towel manufacturing and distribution group –Towel Museum (タオル美術館グループ), which has built long-term partnerships with leading global brands such as JILL STUART, ROYAL COPENHAGEN, MINTON, OROBIANCO, Adidas, Disney, etc. Most of our manufacturer's portfolio sells through high-end Japanese marketplace: 90% of its product mix is sold to premium department stores in Japan through local sales agents, e.g.Takashimaya, Isetan, Mitsukoshi, Hankyu, Daimaru; and the rest of its businesses include sales in overseas business. It provides both assurance and quality in all its products at prices that meet customer needs by full management of product quality in all states of the manufacturing process.

Over a year ago we began an ambitious journey to transform the way we refresh ourselves in our bathroom. When we take it for granted that it is the bath itself that recharges us, we find out that the daily ritual after your bath actually plays a much more significant role. In this ritual, you are with your bath towel, as always.
However, the towel industry has not really changed across the past century. We are still in the restless journey of searching for the right bath towel, facing an ocean of towels with unequal and hard-to-expect qualities.
Kosmu is changing the picture by tackling the "Towel Dilemma" with science. Voluminousness and quick-dry are not necessarily contradictory. After many studies, design iterations, and prototypes, we finally create the waffle-shaped cotton-silk towel which solves the "Towel Dilemma" with design, technology, and material innovation.
We are now in the final stage of development. Together, we can improve how people recharge themselves with the daily bath ritual. With your support, we will be able to kick off production.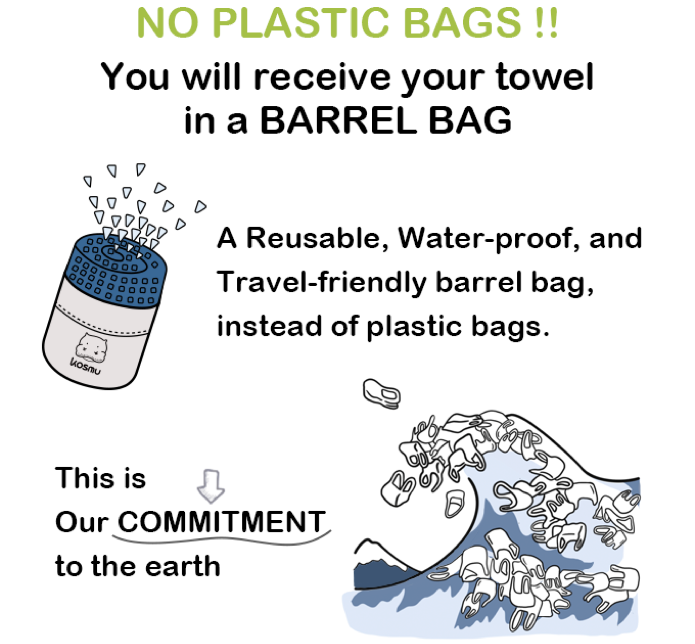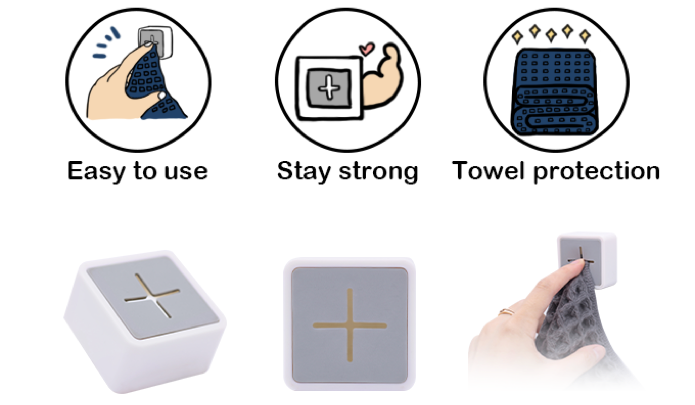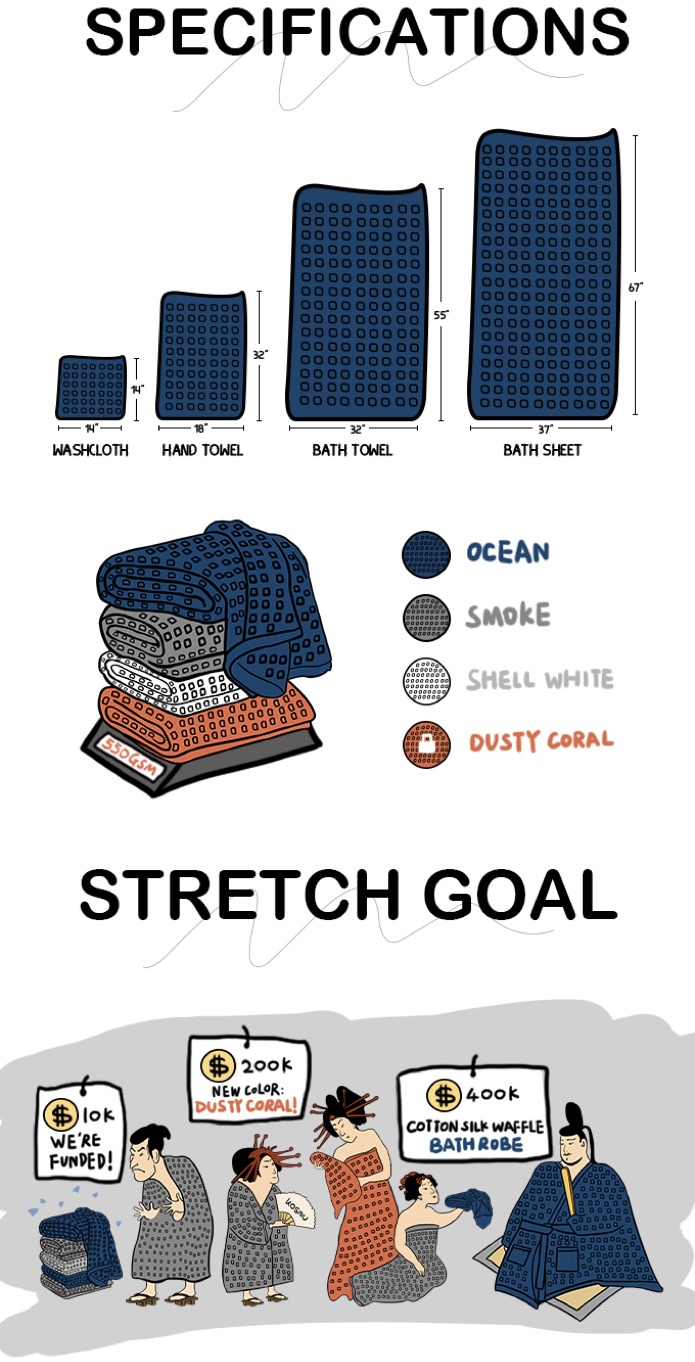 Created with diatomaceous earth, Kosmu Earth Mat dries instantly under your feet, keeping your bathroom clean and odor-free with thoughtful design.
Diatomaceous earth, or grass of the sea, is a natural mineral that occurred from the fossilized remains of aquatic organisms. Its pore structure makes the moisture evaporate immediately, leaving no chance for germs and mold to grow.
Say hello to Kippo as well. We are pretty sure that our cuddle boy will bring some warmth to your bathroom.