KRUVE EQ Game-changing Coffee Glassware – Shipping | Experience better coffee with all your senses in perfect harmony! Buy now at www.kruveinc.com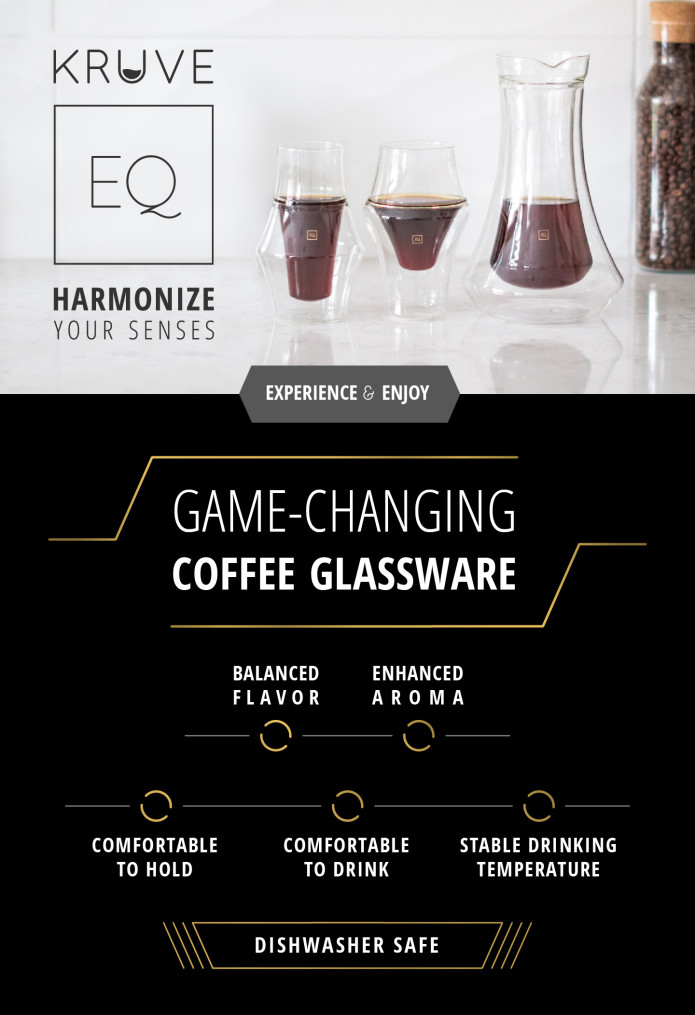 Featuring two unique, yet complementary, glasses and a gorgeous carafe you can brew into! 
Experiment and enjoy better coffee with all your senses in perfect harmony.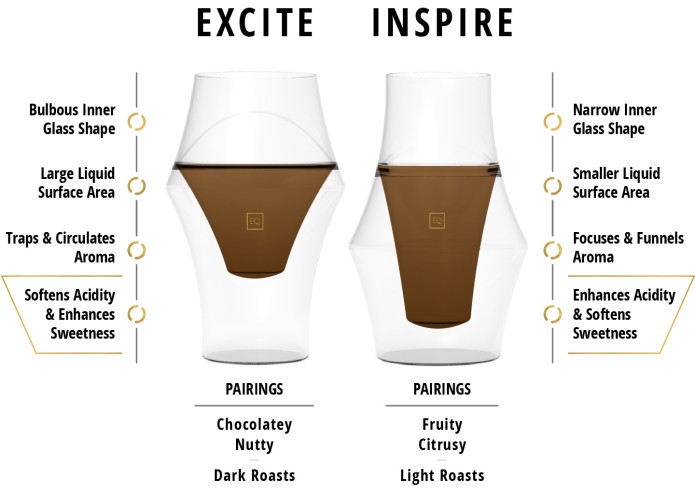 Press Releases, Images, and more: Press Kit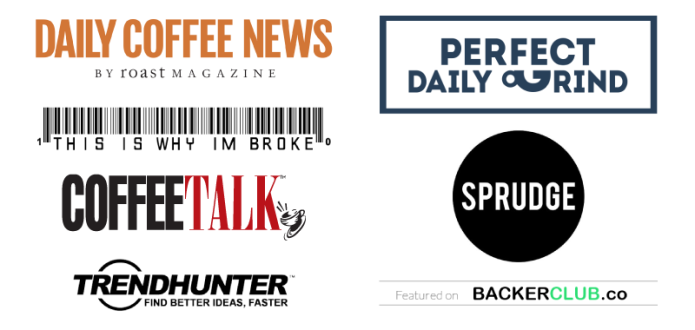 KRUVE EQ Taste Test
100% real and un-scripted feedback. To make it interesting, we threw in a bit of a twist at the end. What they didn't realize was…well, you can watch and see for yourself!
What the experts are saying…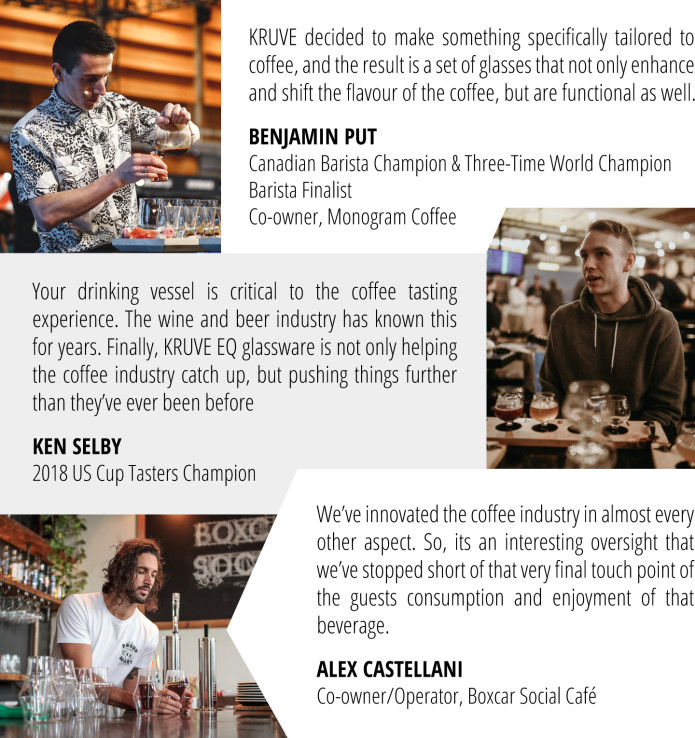 How horrible is it when your favourite song comes on and the bass is weak or the treble is ear-piercing? Well-balanced audio requires the use of a good equalizer (EQ), and just like audio, great flavor requires harmony and balance!
With this in mind, KRUVE used several science-backed sensation and perception principles to harmonize the senses: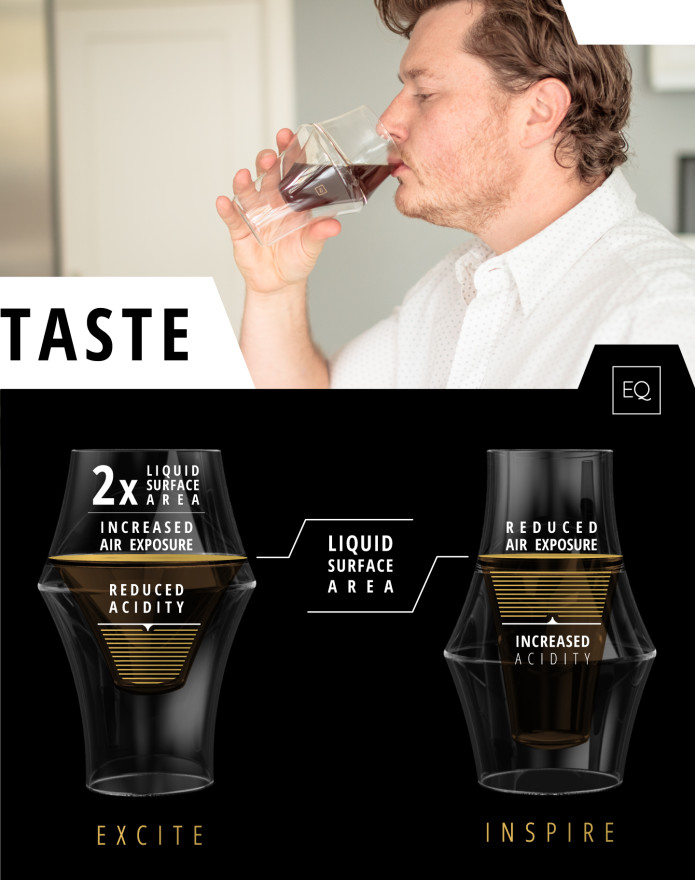 Each glass offers a unique rim architecture and liquid surface area, so taste will differ significantly. 
A larger liquid surface area increases the rate of oxidation, which in turn, softens the tannins and acidity.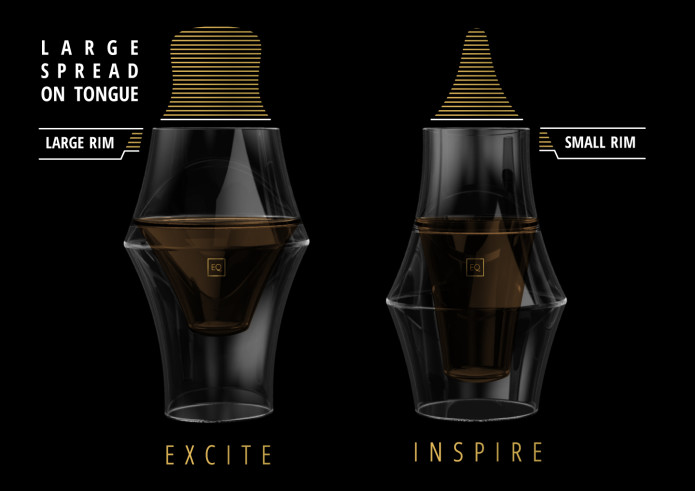 Rim architecture affects the flow and spread of the beverage on your tongue, which in turn, impacts the number of taste receptors that get activated.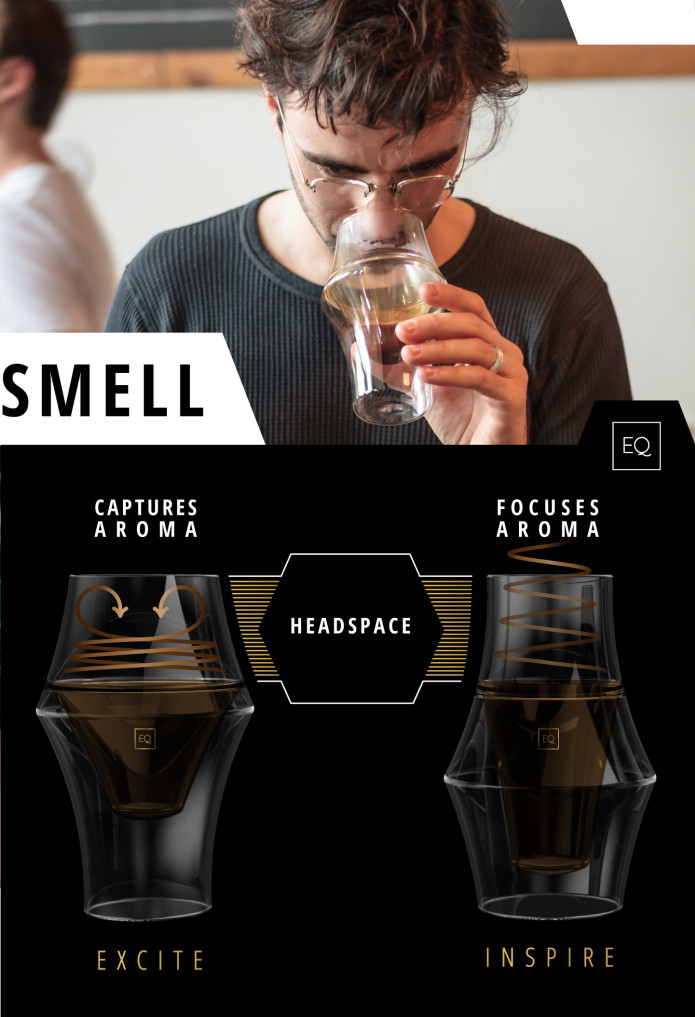 Both glasses offer a significant amount of headspace (i.e. volume of air between the liquid surface and the rim of the glass).
Each glass also features a unique internal shape, which can greatly impact the aromatic focus of the beverage. A more bulbous glass shape can better soften and retain an aroma, as well as increase nose involvement. Whereas, a more narrow glass shape will concentrate the volatile compounds and funnel the aroma more directly to the nose.
Also, both glasses offer a high-tilt drink angle, which is important for smelling all those wonderful aromas while drinking.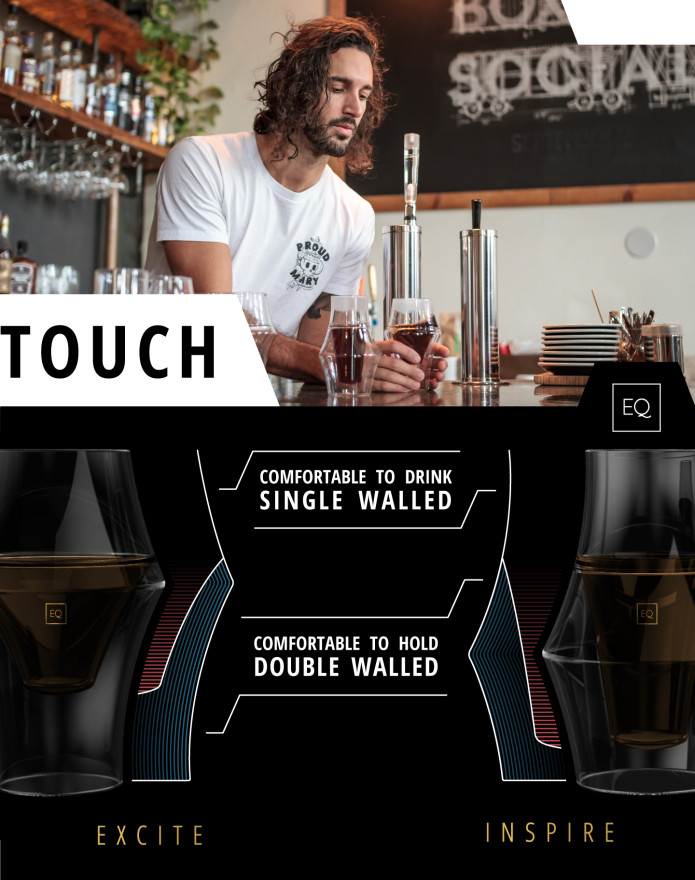 Both glasses are made from heat-resistant double-walled borosilicate glass that tapers into a single-wall at the rim. The double wall keeps the temperature stable so that it's hot while standing, yet perfect for drinking. The double wall also ensures it's comfortable to hold. The single wall at the top keeps the rim thin so that it's comfortable to drink.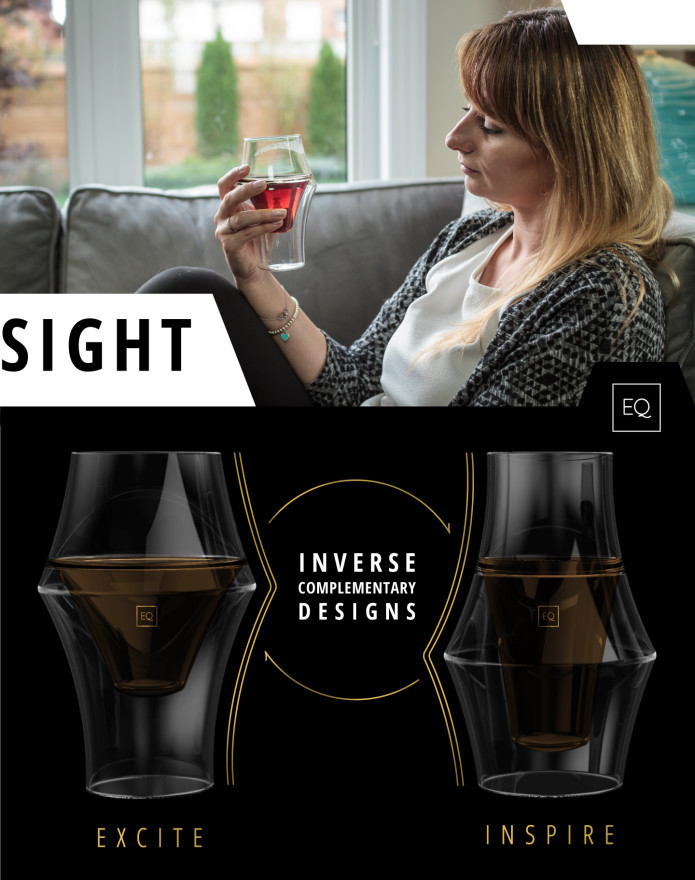 You can also find harmony and balance in the glass shapes. They are a perfectly balanced inverse in terms of outer glass shape, yet feature a completely unique inner glass shape.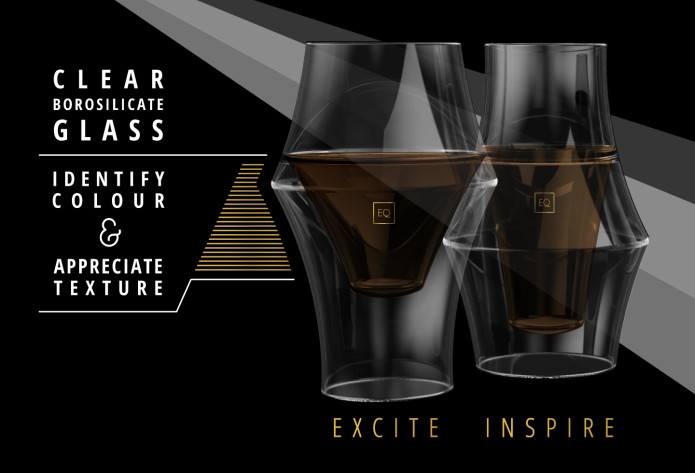 Additionally, the clear glass material allows for true appreciation of coffee texture and color.
The glasses were designed for the human, with respect to the ergonomic profile. However, they were also designed for the environment, ensuring they are the perfect aesthetic addition to any kitchen or cafe!

The EVOKE carafe is double-to-single-walled, allowing for proper thermal control and precise pouring.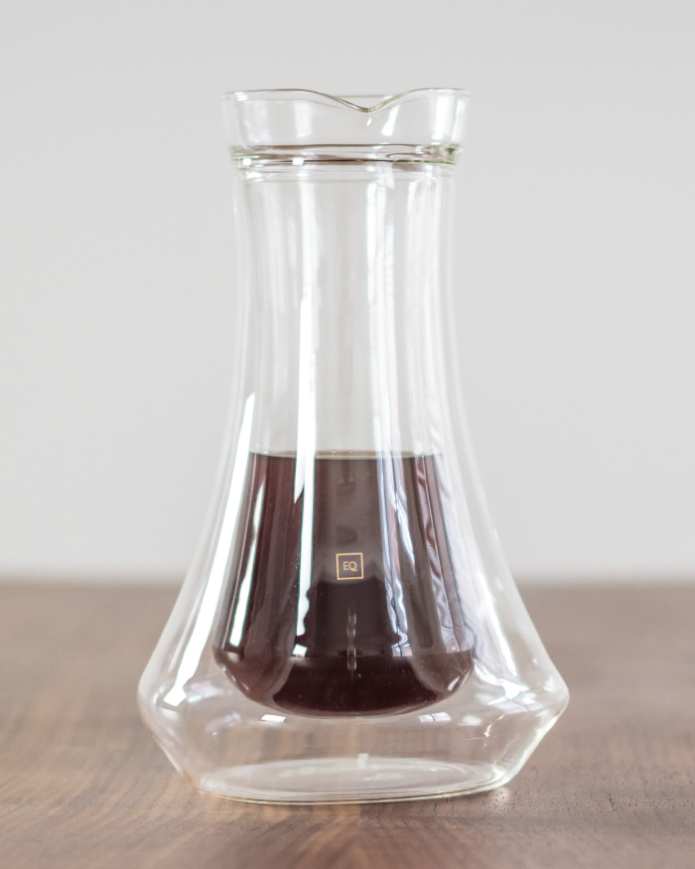 Add to that – it can be used with many popular brewers!

EXPERIMENT. ENJOY.
Use them in tandem to compare and contrast roasts: 
OR use them individually to suit your preference:


Wine has long been the leader in science-backed design when it comes to the glassware space. Not far behind are the other specialty beverages (scotch, beer, etc).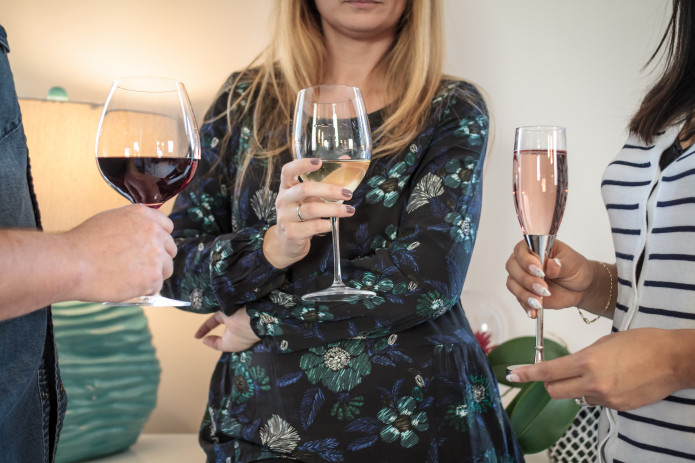 But, what about one of the world's most popular specialty beverages – coffee?
For some time now, baristas and home brewers have been using glassware that either was not intended for coffee or did not fully optimize the sensory experience.
The world's top baristas know the importance of glassware. However, even they must resort to using glassware designed for spirits or other beverages: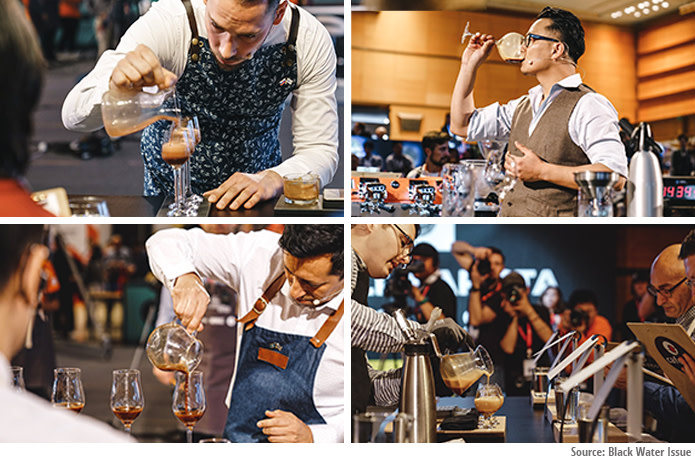 So, we decided to design something specifically for coffee.
Much like wine glassware, coffee glassware should not and cannot have a one-glass-fits-all solution. However, unlike wine, coffee glassware cannot be paired to a particular bean varietal in the same way that one might pair a Merlot glass to a particular grape varietal (e.g. Merlot grape = Merlot glass). 
Instead of matching a glass to a certain type of coffee bean varietal, we developed complementary glasses that will either amplify or soften certain flavour notes – just like an audio equalizer – and put you in control of your sensory experience!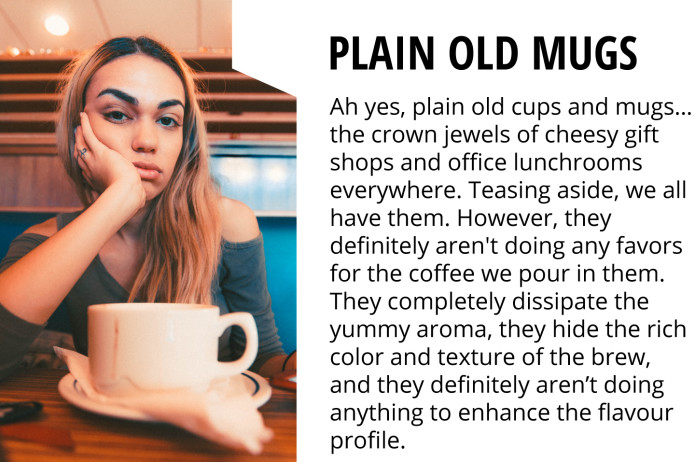 Coffee contains so many unique flavors, thanks to hundreds of volatile compounds (i.e., chemicals that allow you to sense aroma as they vaporize). Add to that, a plethora of human factors affect its flavor, including: varietal selection, growing conditions, processing method, roasting process, brewing method, and brewing recipe.
And since those farmers, roasters, and baristas take great care to balance all the wonderful flavours of coffee, it only makes sense that we optimize the drinking vessel we enjoy it from.
You can review coffee across a large number of dimensions, but we can probably break things down into a few basic components: mouthfeel/body, aroma, acidity, sweetness, bitterness, and aftertaste. Coffee also has a wide variety of flavor profiles and "one of the most iconic resources in the coffee industry" is the Specialty Coffee Association's Coffee Taster's Flavor Wheel: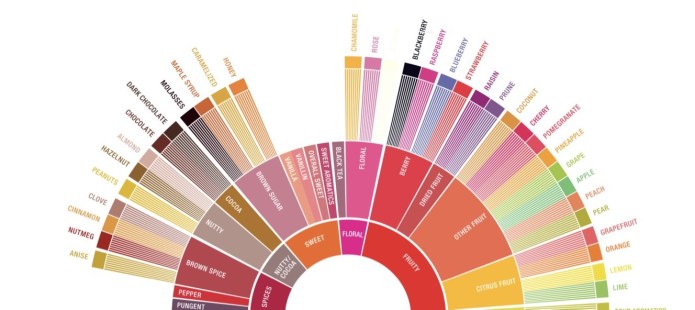 When you boil it all down (pun intended), the most important factor is balance. Otherwise, too much of any one characteristic and the brew is ruined. Simply amplifying the senses is also not an effective solution. To return to the audio analogy – if you take a terribly muffled song and turn it up, it won't sound any better.  

At KRUVE, we take design and engineering very seriously. We also consulted with the best in the biz: world champion baristas, tasters cup champions, along with a number of cafe owners. We also consulted with scientists and academic experts that specialize in neuroscience as it applies to sensation and perception. If that wasn't enough, we also did our own in-house tests and even passed along some prototypes to friends and family.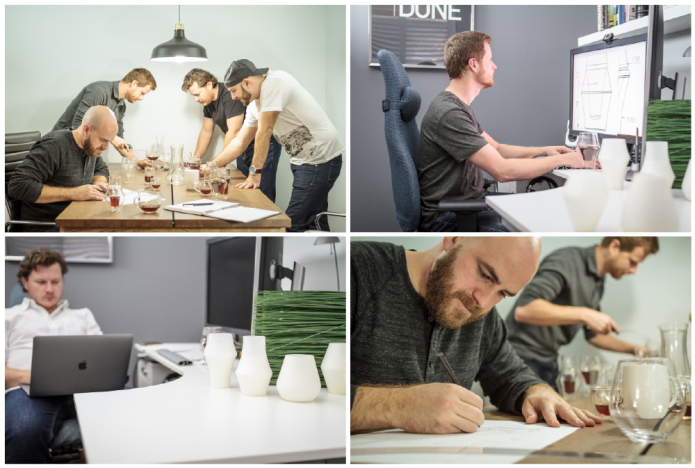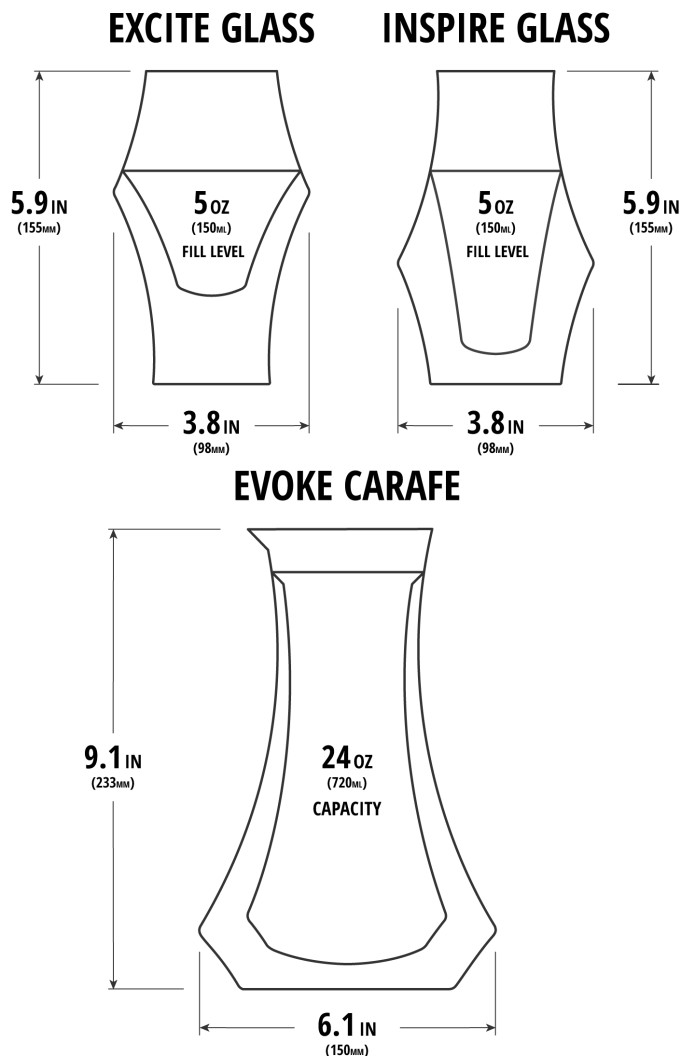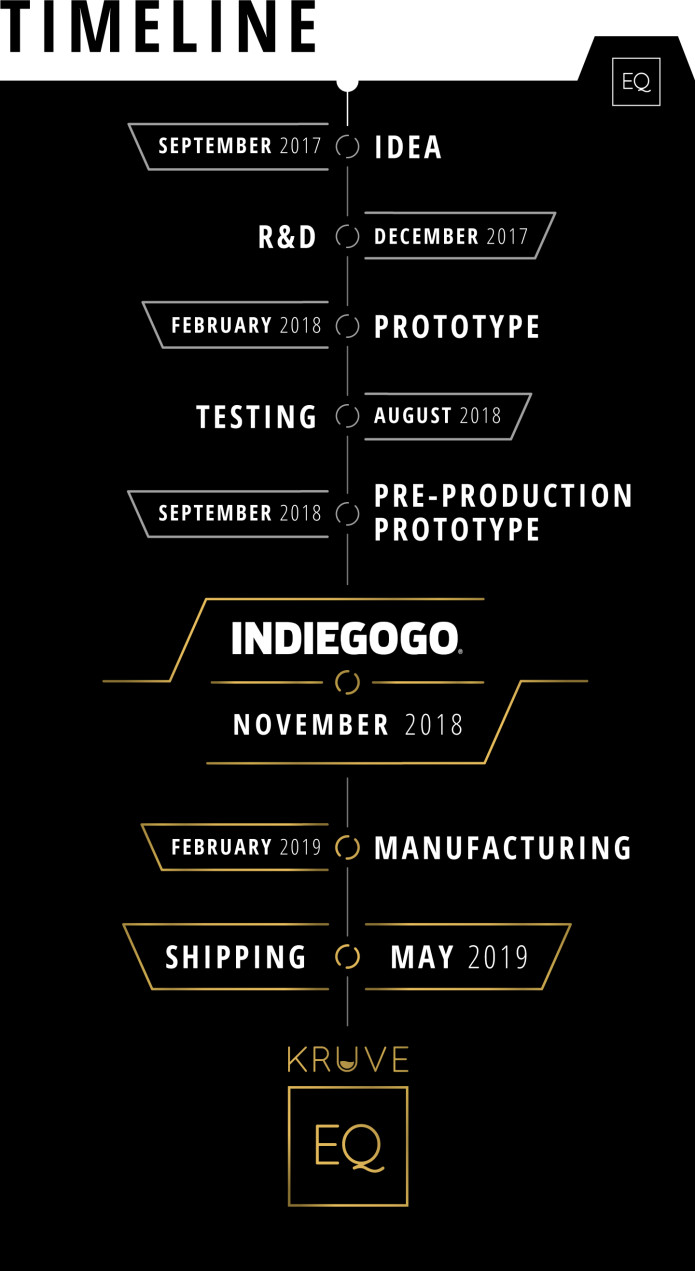 KRUVE broke onto the specialty coffee scene in 2015 with the KRUVE Sifter, a revolutionary product that helps measure, calibrate and refine grind size. The team quickly went on to win Best New Product as part of the coveted Sprudgie Awards, honoring the best in coffee, and voted on by tens of thousands of coffee lovers. Today, everyone from coffee enthusiasts to World Champion Baristas are using it to improve how they brew coffee. Now, KRUVE is looking to improve how people consume coffee.



KRUVE is comprised of engineers, product developers, designers, and marketing specialists who have a passion for bringing big ideas to life. We have proven experience working for fortune 500 companies developing products and services and have a successful track record bringing our own products to market. Our aim is to elevate the coffee experience by designing beautiful, innovative, and high-quality precision products.

We are a small and dedicated team and we are proud of what we have accomplished, but we are also always cognizant that none of this would be possible without the time, effort, and kindness from those in our community.
There are so many that support us, whether by showing us some love on social, leaving us a kind comment, sending us videos, or leaving us an awesome review. In addition, we have so many guest bloggers, competitors, cafe owners, and of course you – our backers!
Special thanks also goes out to:
Boxcar Social
Benjamin Put
Ken Selby
Fabiana Carvalho
…and of course, our friends and family that put up with us day in and day out!
Much love from the KRUVE team 🙂