La crepe a moi restaurant | After 10 years doing farmers markets, La crepe a moi is opening a Creperie restaurant in Berkeley.CA
       La crepe a moi
Hello, Bonjour.  We are Dj and Rebecca Dahmani, a French/American family that is La crepe a moi.  La crepe a moi has been going to San Francisco Bay Area Farmers Markets for 10 years.  We serve freshly made organic sweet and organic savory gluten-free crepes with fresh locally sourced ingredients.  We have found a brick-and-mortar at 1854 Euclid Ave, in Berkeley California across from the University of Berkeley.   La crepe a moi will be a positive impact in the community with good food and good service.  Berkeley will be proud to have us.  This has been our dream to build a creperie/restaurant.  We have launched this campaign to ask for your help and share in our dream coming true.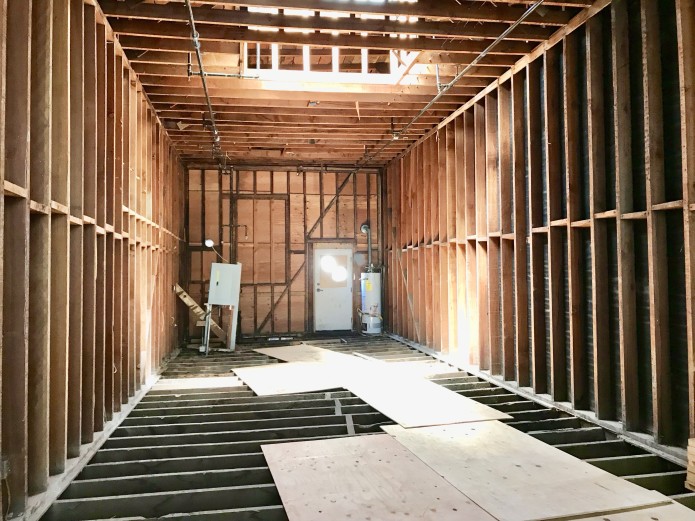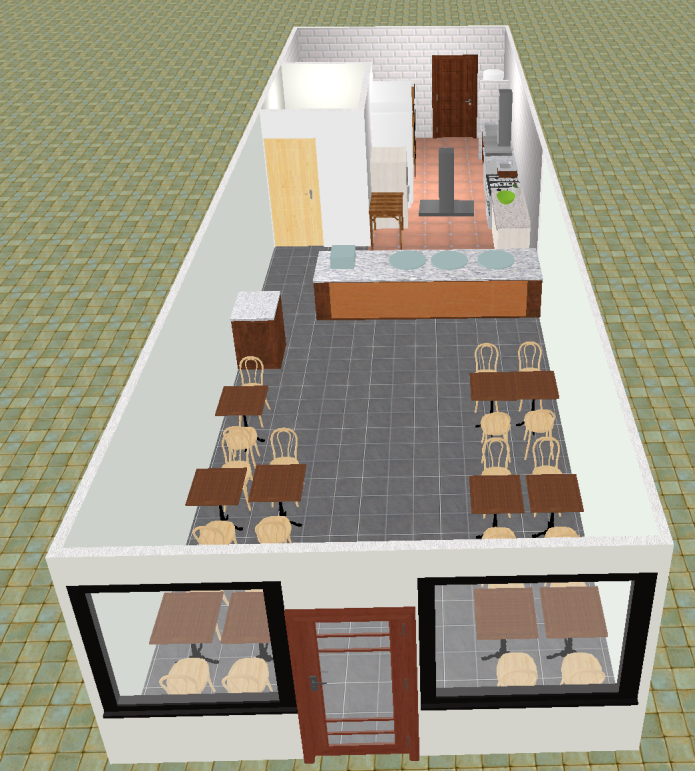 IT'S A TOTAL BUILD OUT OF OUR CREPERIE RESTAURANT 
   We  secured the space with a deposit and signed a lease, hired an architect  and paid for our       permits for the city of Berkeley.  
  Hired a hood specialist to install the 2 hoods and HVAC make air
  We hired a contractor to do the work…
Install rough plumbing
Wire the whole restaurant with electricity
Prime and paint the walls and ceiling
Build a full Kitchen with prep and storage area and a dropped ceiling
Install FRP panels on the kitchen walls
Install tile flooring in kitchen area
Install wood flooring in dining area
Build  a counter top with sneeze guard and wheel chair accessible  customer service counter. 
INDIEGOGO FUNDS OF  $30,000    
WITH THE FUNDS YOU WILL HELP US TO BUY THE RESTAURANT EQUIPMENT
       4 wire shelves, 3 wall mounted shelves, 1 stainless steel wall cabinet
                   3 stainless steel work tables
                  2 hand wash sinks, 1 three-compartment sink, 1 food preparation sink, 1 mop sink,
                  1 grease interceptor
                  1 coffee maker, 1 waffle maker
                  1 four burner gas stove
                  1 undercounter dishwasher
                  1  75 gallon gas water heater
                  1 six tiers employee lockers
                  1 20 quart mixer, 3 electric crepe makers
                  1 ice machine
                  1 Reach-in two-door refrigerator, 1 three-door undercounter refrigerator
                  tables and chairs
We are asking for your donations to finish our creperie/restaurant, we would like to raise $30,000.
We have perks, ranging from just a small donation a hand written thank you to private catering with in the Bay Area and of course a Donors Soiree.
            Risks and Challenges
We are confident that this campaign is going to fund – in the event we are not able to – it might take us longer to finish our build-out.  
Thank you for your support.  We are continuing our markets:  
Tuesdays in Concord, Todos Santos Plaza  10am to 2pm
Saturday : San Leandro, Bay Fair Center 9am to 1pm
Sundays in Oakland, Jack London Square 10am to 3pm
   &  Kensington, Colusa Circle 10am to 2pm
Thank you so much for all your time and help.