Lazelight TV Remote & Multipurpose Mini LED Torch | Portable LED Torch for Everyday Carry. Rechargeable, Small, Bright, Lightweight, Minimalist Design.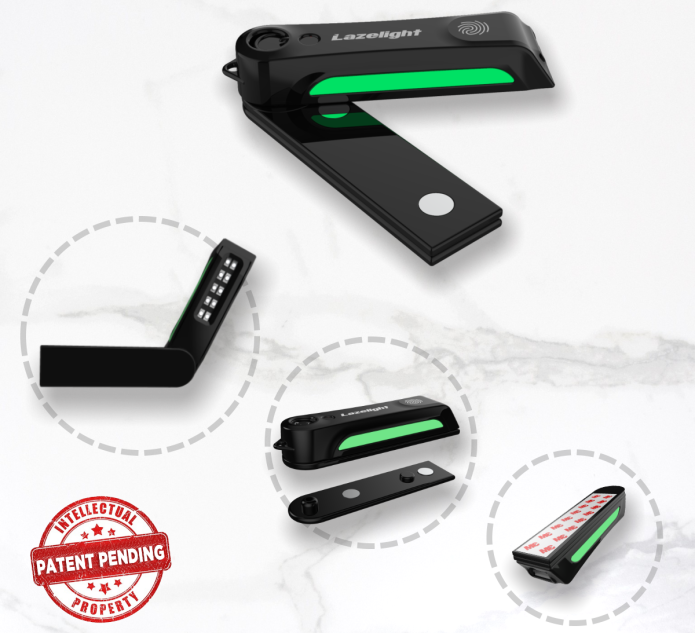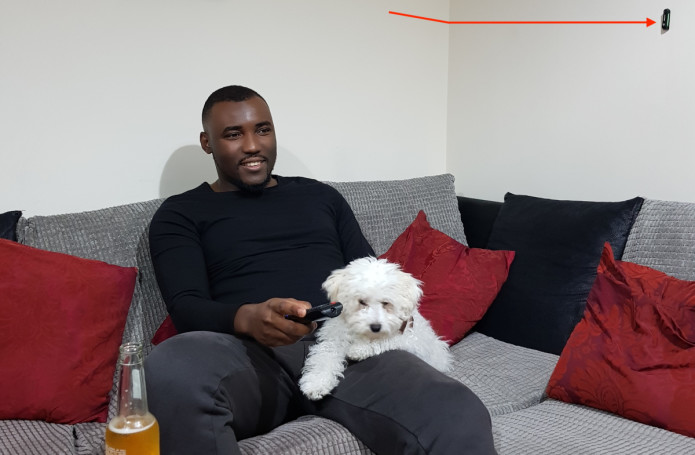 No more fumbling with your TV remote control in a dimly lit room!!!
Lazelight is a pen-knife-styled micro LED light for illuminating remote controls in the dark or in dim light. It offers a universal solution that can work with nearly 80% of TV and cable remote controls of different shapes and sizes with the aid of its accompanying magnetic holder that can be stuck to a remote control or any surface. Lazelight swivel design offers a critical feature that elevates the light source above the surface of a remote control to enhance the buttons illumination.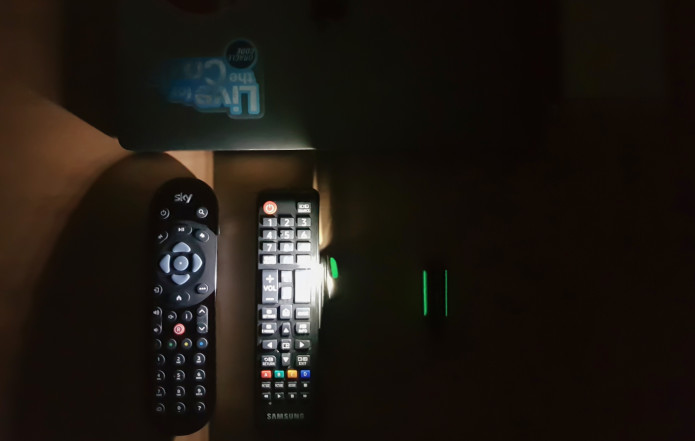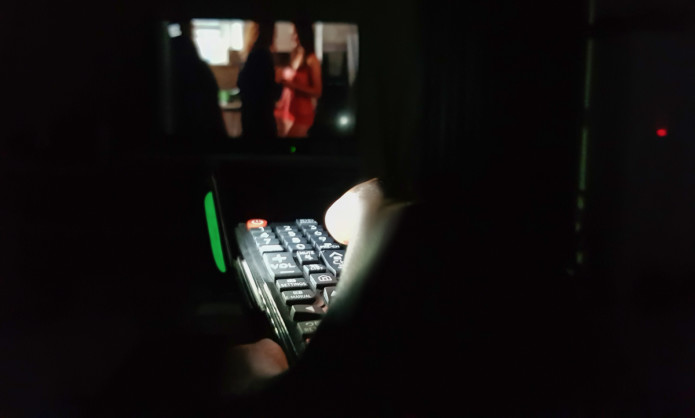 The luminous, glow-in-the-dark side panels will enable you to easily locate an adjoined remote or any small item in the dark.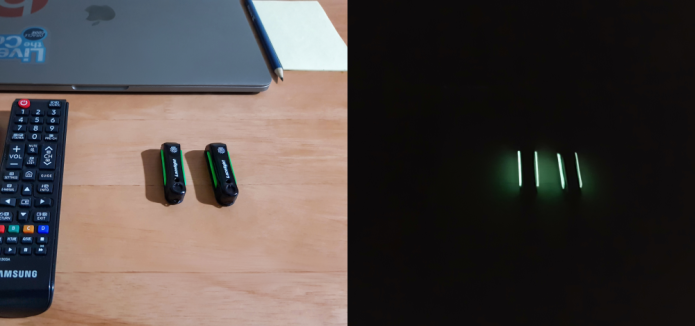 No permanent mounting on any item. Its holder easily sticks on the side of a remote control, on the wall or anywhere around the house with an accompanying easy-stick, easy-peel tape underneath the holder. The holder magnetism enables easy snap-on of the torch when needed and easy removal when not needed or needed elsewhere. It's powered by a rechargeable battery and it's easy to recharge via its small universal USB port.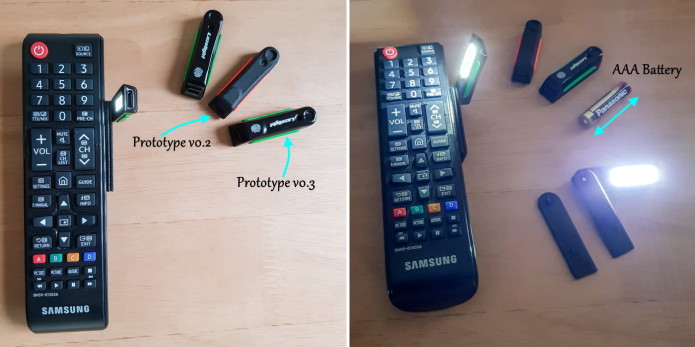 Simple, single, swivel On/Off operation. It swivels open to turn on. No physical ON/OFF button but magnetic contact points embedded for circuit bridging and cutting.

Mount it right next to your bed for toilet walks in wee hours or keep it at emergency exits.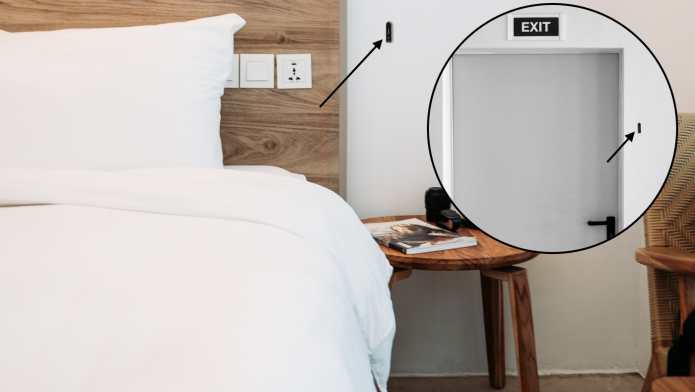 There are many mini torches or flashlights around but none is designed for remote controls. Besides, these other torches usually come with the following problems:
Stress of finding battery replacement
Cost of replacing battery
Easily drained out or permanently worn out rechargeable battery
Battery doesn't hold a charge when still new
Not so bright torch
Accidental keypress in the pocket or bag leads to a flat battery
The need to keep light on and point with one hand in a situation that requires operating with both hands

With Lazelight, the ADVANTAGES you get include:
Easily attaches to a broad range of remote control shapes and sizes
Long battery life in between charges
The incorporated battery makes all the difference, no hustle, no running to the stores for watch batteries
Recharges from a standard micro usb cable
Small, handy and ultra lightweight enough to fit onto keychain easily
Hand-on or hand-free use with it's stick plate (holder)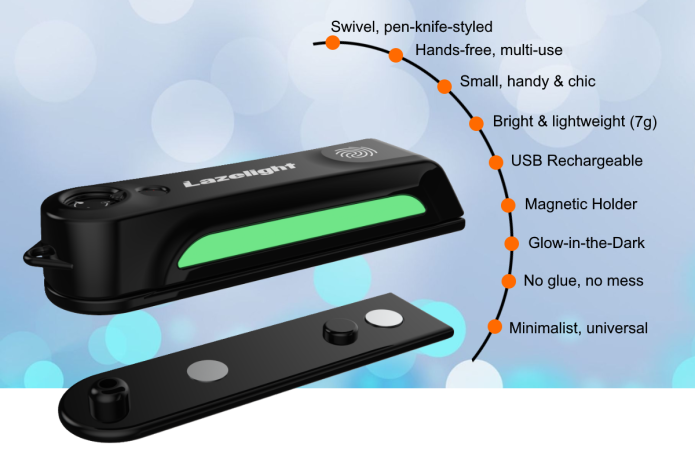 Lazelight is PERFECT for:
Lighting up devices and dark spaces – anytime, anywhere
When opening/closing your back garden door at night
When working night shifts
Carrying around for everyday use
Finding stuff in a handbag
Finding a keyhole at night
Lighting dark paths and alleyways at night
Looking for something in the dark
Outdoor camping, hiking, hunting, backpacking, fishing, or emergency situations
Emergency or walking at night
Whenever you need a clear light temporarily, especially for people with low vision
They're great gifts for kids, family and friends. Light up the world of your loved ones!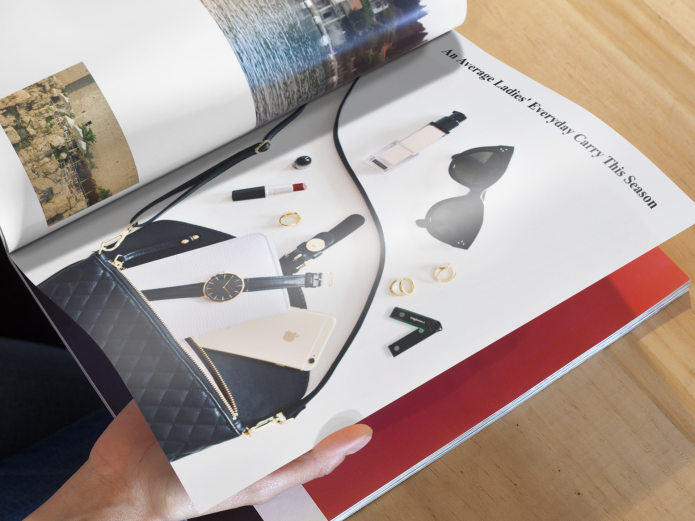 As Featured In: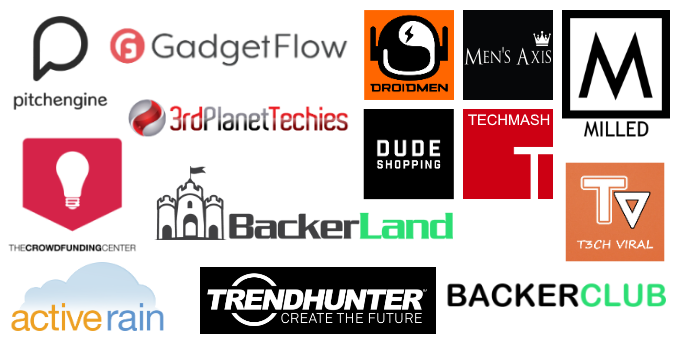 They Love Us!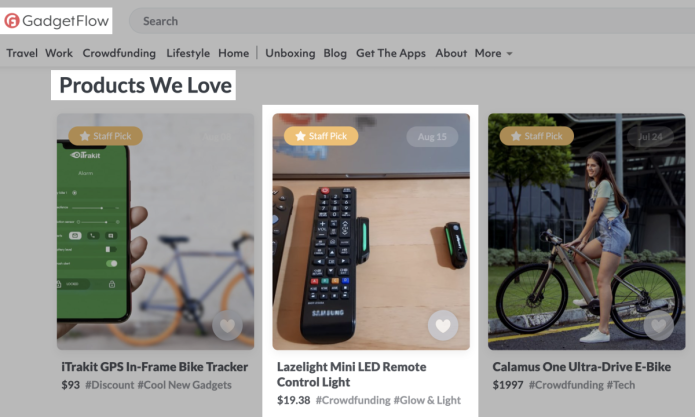 The best torch in the world is the one you have with you when you need it.
For The Lady
It's chic, nifty, small and ultra lightweight. Lazelight is useful for rummaging through the deep, dark bottom of a bag or finding things in the dark.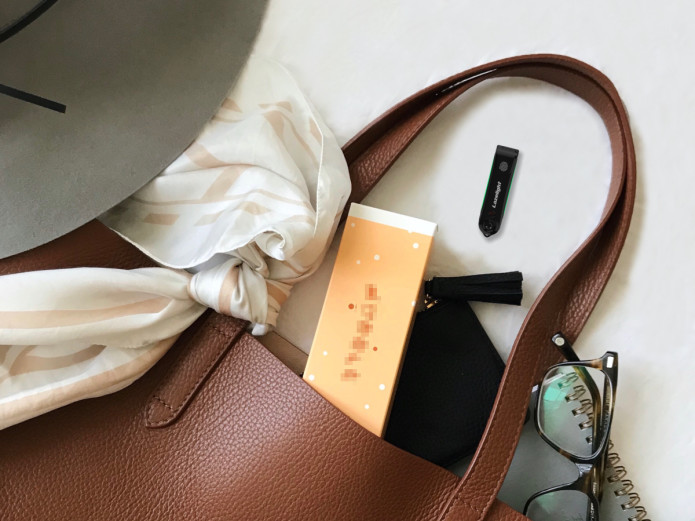 For The Gentleman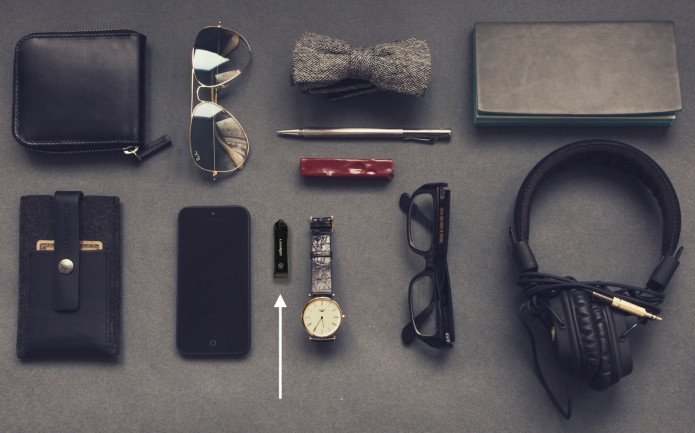 For the Vision Impaired, Geek, Night Reader, Explorer or Traveler
Lazelight is compact and makes a nice, everyday carry gadget for people with less than perfect vision and outdoors enthusiasts to provide temporary illumination in the dark or dim light. It's also a great gift item for kids, friends, family and colleagues.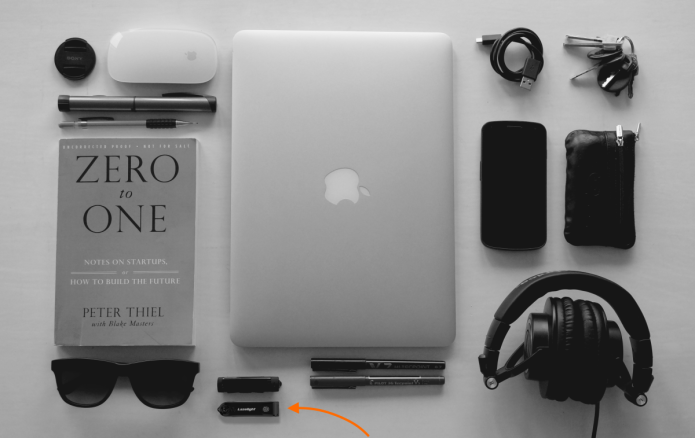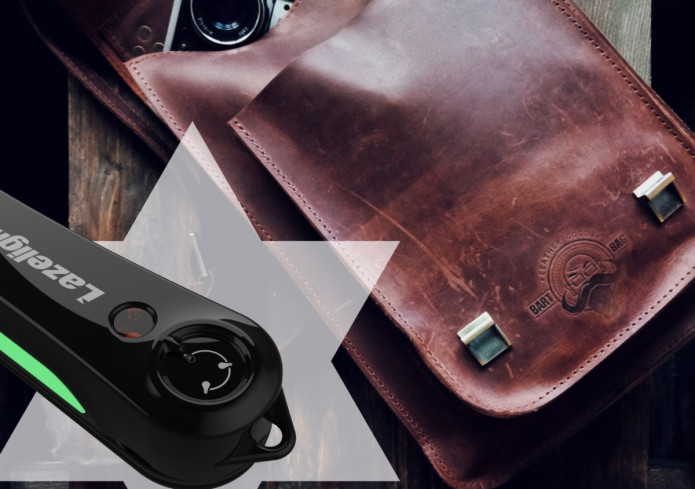 More so, for the binge-watcher for an uninterrupted cinematic experience. 
The bigger your living room, the less likely your TV screen light will reach the seating area and illuminate the remote buttons when using the remote in a dark room. Lazelight is the handy gadget to save you the stress of reaching for the light switch or your phone just to use its light.
Lazelight comes with a magnetic stick plate called "the holder" for attaching it to the side of a remote with an easy-stick/peel tape underneath the holder. The holder holds the little torch/flashlight in place for the LED panel to swivel easily above any small device for accessibility such as lighting up a TV/PVR remote control for good visibility of the buttons. When not in use, simply keep it on the holder while it's (the holder) stuck on the wall or any smooth surface such as wood, glass, metal or plastic.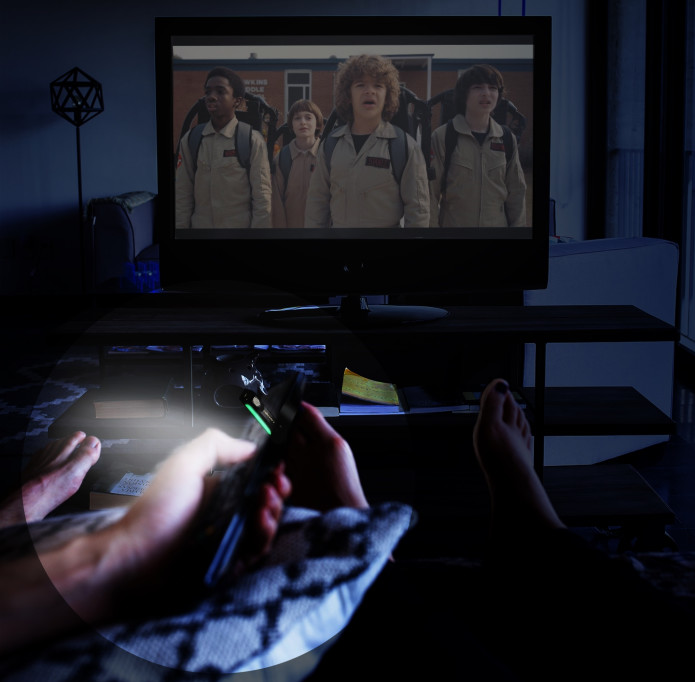 Lazelight Mini LED rechargeable flashlight is not only ideal for people looking for a more convenient TV-viewing experience in dim light, it also suits lighting dark paths and alleyways. A good companion to take along when going out with less accessories for a night walk or jogging in dimly lit areas. It's nice and bright for emergency use and for close range illumination of objects and dark spaces. It comes with a key hole to attach a lanyard and hang around the neck.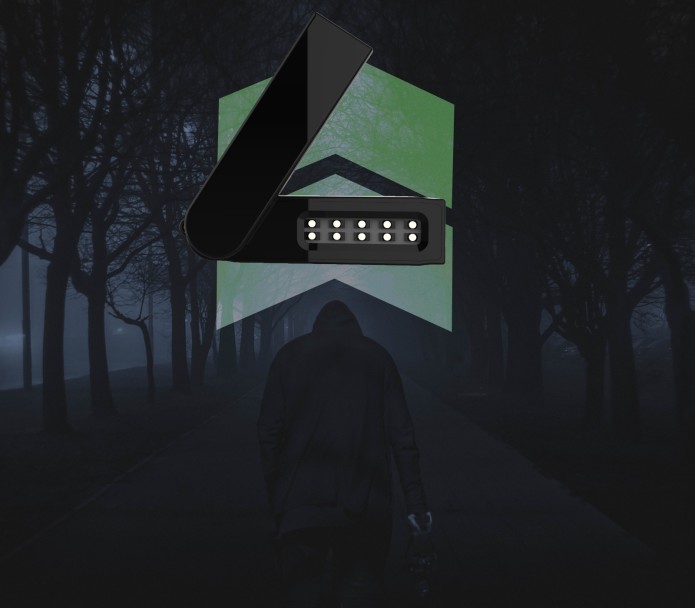 One Minute of Your Time
Please help us spread the word so that our campaign becomes successful which betters our chances of realizing the project and fulfill all rewards.





Other Ways You Can Help!
Please help get the word out and share this campaign with friends and family using the share tools above. Hashtag us with #lazelight or #lazegang anytime and we'll pick it up.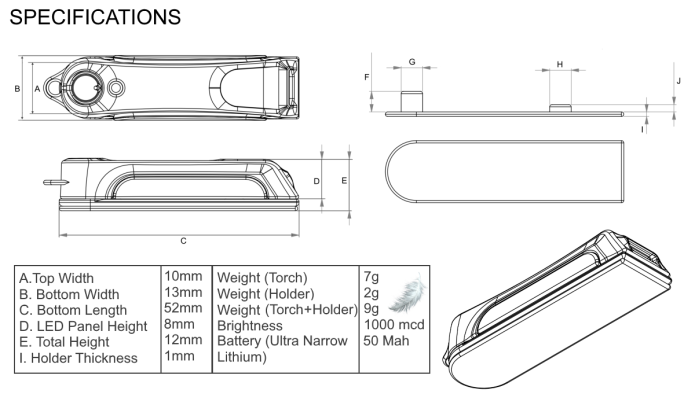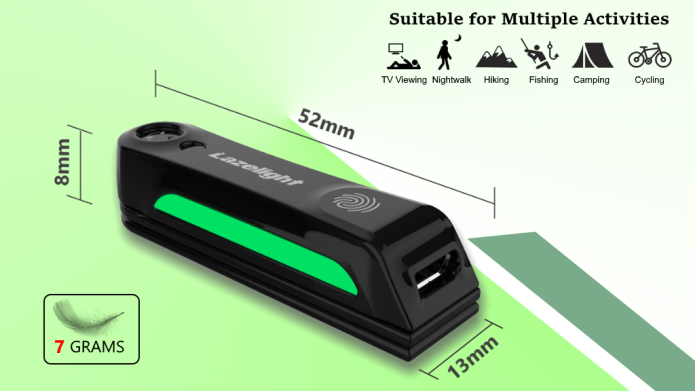 Exploded 3D View