Levantologie: Organic Refillable Candles | Handcrafted Levantine scented candles made with organic essential oils and ethically sourced beeswax
Hi – I'm Raad Beirouti, founder and owner of Levantologie! I am in the early stages of launching a new organic, sustainable, and ethical candle.
As an Arab-American who recently moved to the US, I wanted to share a piece of my heritage with my fellow Americans in the form of a candle that reflects the nostalgic natural scents of my home country, Jordan, and the surrounding region, the Levant.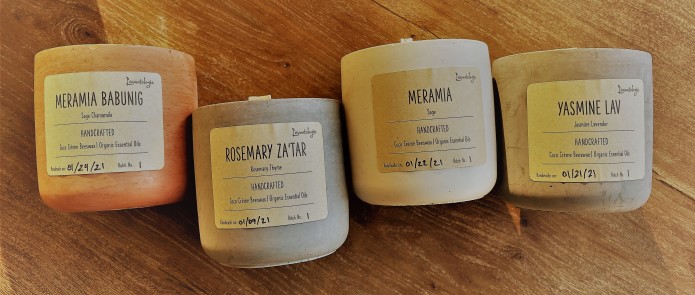 OUR CANDLES:
Our wooden-wick candles will each be handcrafted and made-to-order, which means each and every candle will be somewhat unique – or perfectly-imperfect! Made with the highest quality ingredients, our candles will be toxin-free (paraben-free, phthalate-free), made with ethically sourced beeswax and 100% organic essential oils. Our candles will also come in three stunning & earthy colors: Eggshell, Terracotta, and Charcoal.

CANDLE  REFILL PROGRAM:
One of our main objectives (and differentiators) will be how we play a role in helping preserve our planet by offering refills. Through our Candle Refill Program, customers will be able to purchase a refill, print a return label, and ship the empty candleholder back to us – et voila, we will refill and reship the refilled candle back to you! Shipping will be free for our US customers.
PLANS FOR FUNDS:
Your contribution will help us bring this wonderful product to life, funding supplies for product development and testing as well as the necessary equipment to meet future order volumes.
Breakdown:
80% of funds will be used to fund supplies (including essential oils, wax, jars, etc.) for product development and testing
15% of funds will be used for equipment for manufacturing the candles, labeling and packaging
5% of funds will be reserved for miscellaneous expenses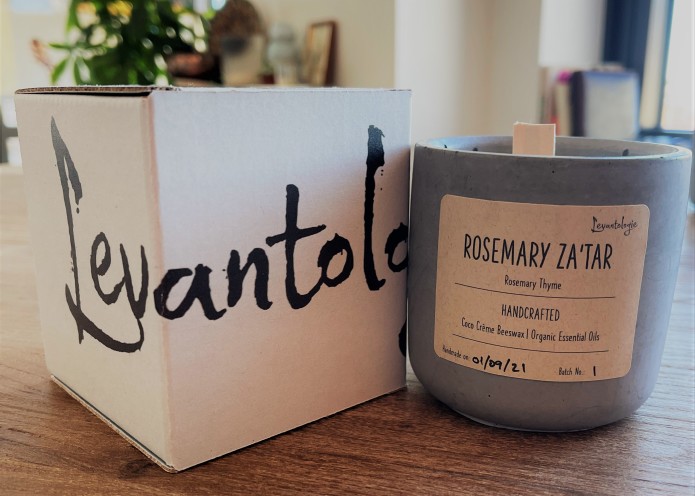 PERKS:
A contribution of $5 or more will unlock one of three perks:
$5 contribution = 15% off a Levantologie candle
$25 contribution = 50% off a Levantologie candle
$50 contribution = One of our four exquisite candles will be shipped to you! Shipping is free in the US.
A LITTLE ABOUT JORDAN:
If you don't already know, Jordan is a small, beautiful, and peaceful country in the Middle East bordering Palestine, Syria, Iraq, Saudi Arabia, and Israel. It is home to the Dead Sea, the lowest point on earth (1,400 ft below sea level), and one of the Wonders of the World, Petra – an ancient city carved into mountains that 10,000 people called home in the 4th century B.C.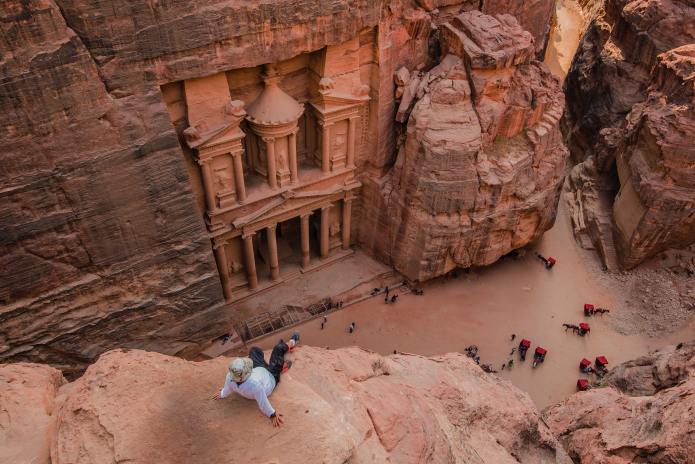 RISKS & CHALLENGES:
Despite public perception, high-quality candle ingredients are quite expensive. Organic essential oils could make up 50% of the cost of goods sold (COGS). As a result, our candles will be priced at the upper end of the market. The benefit, however, is that our customers will be those who believe in the enjoyment of a strong scented candle that does not emit toxic fumes, promotes organic agriculture and cruelty-free treatment of bees. Most importantly however, our customers will be those who appreciate sustainability and the role our Candle Refill Program will play in supporting our mission.
SOCIAL RESPONSIBILITY:
We are also committed to supporting the development of handicrafts in the Levant region (Jordan, Palestine, Syria, and Lebanon). We intend to partner with local non-profits to help fund this program by donating a portion of our revenues to this cause.