Lion Cub's Cookies – A New Home | Be apart of our next chapter, and help us build our new cookie filled home at 1261 Grandview Ave!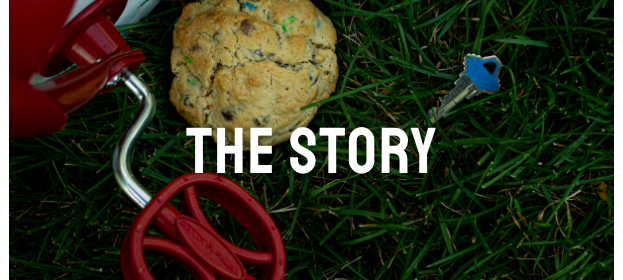 Since popping-up for the very first time less than a year ago in December 2019, Lion Cub's Cookies has grown faster than even we could have predicted, and is becoming another one of Columbus' own, storied, beloved brands.  What started as a guy behind a fold up table, has blossomed to a team of 11, serving tens of thousands of cookies, all in less than a year, a crazy year at that to say the least.

We're still a very young company, but we're growing up right in front of your eyes, and we're now ready to take the next step: we are ready for a new home, a home we invite you to help us build.  Your contributions will allow us to finally be readily available to any and all who want to experience Lion Cub's Cookies.  To this point we've done our best to reach as many people as possible while operating out of a shared commissary kitchen, and we've done all we can.  But, to take the next step and to finally be able to spread the cookie love, we need to do this, and we've never been more excited to do so.
Our new home will be at 1261 Grandview Ave. in Grandview Heights, right next to a couple other Columbus beloved brands: Jeni's, Staufs, Grandview Café…the fit seems so perfect, we can't wait, and we hope you will contribute to this campaign and build our new home with us.

We're hoping to raise $40,000 to help pay for the equipment in our new space!  We should have enough to cover the construction costs but we need your help to make our home complete and functional! The space we're moving into is going to get an incredible makeover, it's going to look, feel, and have the aroma of space that you can be proud of.  In return for your generous contributions, we have a range of rewards we hope will make you feel like you're getting something neat in return, we think we have something for everyone in here.  Our perks range from cookies, to dough making parties, to swag that comes with lifetime discounts associated with it!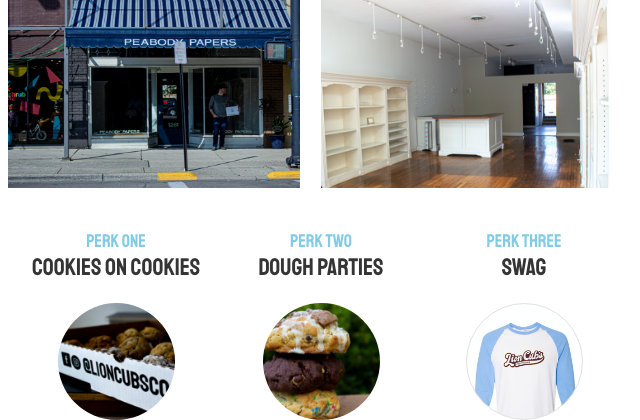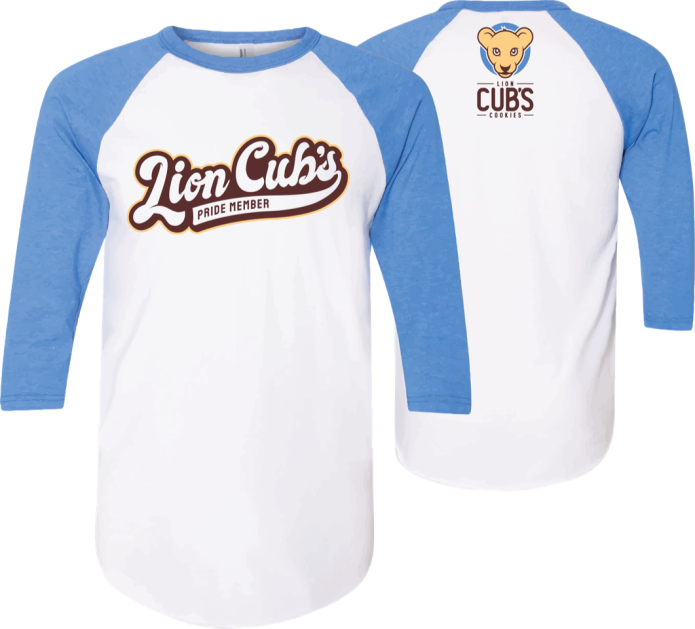 Once we move into our new home in Grandview Heights, we plan to have a space that everyone is welcome in, no matter who you are, where you're from, what you believe in.  This will be a space where everyone can enjoy themselves and get the best cookies on the planet. 

This space will finally be a space where people can come say hi to us, and get cookies when it is most convenient for them, their friends, and their families.  We also plan to continue building out our delivery service once in this space, as that has become part of who we are and we know how much many of you appreciate us doing that.  The way in which we approach delivery may change, we hope to become more advanced and more readily available here.  This space will allow to us to shed the limitations we faced in our previous space, and we're so excited about that. 

We understand not everyone has the ability to contribute to this campaign by buying perks and that's ok!  What would be awesome for anyone though, whether buying perks or not, would be to simply spread the word!  Tell all your friends, share our story with them, tell them who we are and let them know what we're trying to accomplish with this campaign!  Also, if you or your friends aren't already, we highly recommend you follow on us IG/Facebook @lioncubscookies!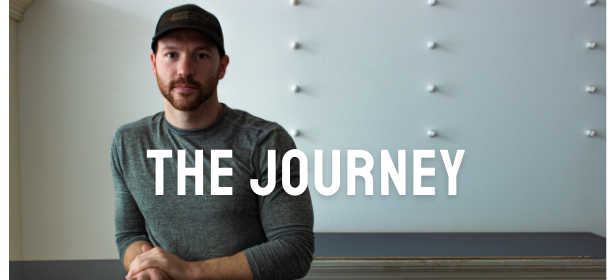 Less than a year ago in December 2019, I popped up a 6-foot fold up table and crossed my fingers…nervous doesn't even begin to describe how I felt, I slept two hours the night before.  I didn't know if anyone would show up honestly, this was a new concept in town and after all, what did I know, I was a civil engineer by day, student by night, and spent what little time I had obsessing over my new found hobby: cookies (not baking, literally only cookies, I don't know how to bake anything else really).
Fast forward 3 months and we had 6 successful pop-ups under our belt!  We broke the North Market pop-up record on our first day there and each time we went back we kept breaking our own record, it was so exciting, I felt like we had a bright future ahead of us, it was just a matter of time.  I say we because by this time I had 3 part-time employees that helped me make dough one night a week, all of whom are still a part of the team today; pretty cool right?
Then, things changed.  COVID-19 hit, businesses shut down, people got laid off, mandatory quarantine, no more pop-ups.  At first I figured we'd wait it out and pop-up again when possible.  But some of those layoffs affected my employees as well.  Two of my employees lost their other jobs and they asked me if there was anything I could do to keep them busy…this is the turning point in the short but exciting story that is Lion Cub's Cookies.

Two days later (yes, all of two days of planning went into this), I had an idea to keep them busy: delivery.  I stayed up until 2 or 3 am each night planning how we could pull this off, I was exhausted from my day job, but I was determined.  I viewed this not only as an opportunity to help them out, but also to show them that I actually cared about them, they were more than just employees to me, and I wanted to show them they could always trust me to act in their best interests, something that will benefit us for years to come. 
The early days were rough, we did everything manual, from taking orders, to collecting payments, to planning routes, you name it.  But we grew and adapted, we got better everyday, constantly changing how we did things until we found what worked best, and eventually with the help of technology we were able to grow delivery way faster than I ever thought!  We went from doing deliveries one day a week, to two, then three, then we started hitting the suburbs too.  Before I knew it, we grew from a team of 4 to a team of 11 in a matter of months. 
Our growth over the last couple months has been exhilarating, and I don't ever take for granted what we've been able to do together over the past year.  There weren't too many bright spots in our country in 2020 but here we are, a start-up with the most humble beginnings, growing amidst a global pandemic, putting smiles on peoples faces, keeping people employed, and staying true to who we are the whole time. 
What we've done to this point will always be a part of who we are, but we have so much more left to do.  We have so much more left to achieve, and we are now ready and eager to take the next step with you: we want to open up our very first store front, we're ready for a new home. 

Our current home, The Food Fort (a shared production kitchen) has been great to us, and has allowed us to grow as much as we could, but we're ready for more…and  we think we've found a perfect home, and we want you to be part of this, we want to build this together.  You've been such a huge part of what we've done to this point we didn't see any other way than to do this together.
When I say together, I truly mean that.  It refers to not just me and the rest of the Lion Cub's team, but the community that has formed around us and rallied to support us: you.  What you have done and meant to me alone, I honestly can't put into words without getting emotional in some way.  You've allowed me to chase a dream of mine now, and you've allowed me to do it in all the right ways. 

I could go on and on about this but I want you all to know regardless of the future of this company, this will be a chapter in my life I never forget, the first time in my life I felt like I was living with a purpose.  My purpose now is to continue to build something with you that we can all be proud of.  By donating to this campaign you are taking a stake in what we're building together, and I wouldn't want it any other way.
Cheers to the future.