Liquid Focus: Productivity-Boosting Smart Drink | Get more done. The clean, smart drink to boost your productivity and beat brain fog.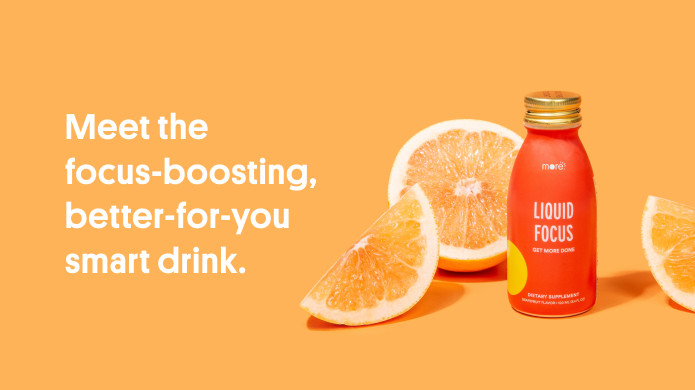 Liquid Focus is designed to help enhance focus, boost productivity, and support brain health — without the negative side effects of your typical coffee, energy drinks, or smart pills.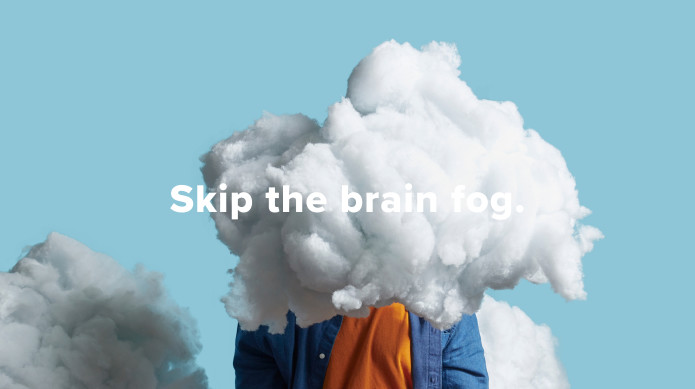 Never settle for less than your best. Liquid Focus is perfect for:
People who study
People who need to perform at their best
People who are over scheduled
People who procrastinate (everyone)
People who are looking for a clean, natural alternative to energy drinks

Liquid Focus helps support your body's natural production of essential neurotransmitters that are critical for attention, focus, learning, and memory. Our synergistic formula heightens alertness without causing jitters. It also helps power your body's ability to transform nutrients into the brain's energy molecule, or ATP.
We use safe, effective, and FDA-compliant ingredients that are clinically proven to help improve your ability to focus.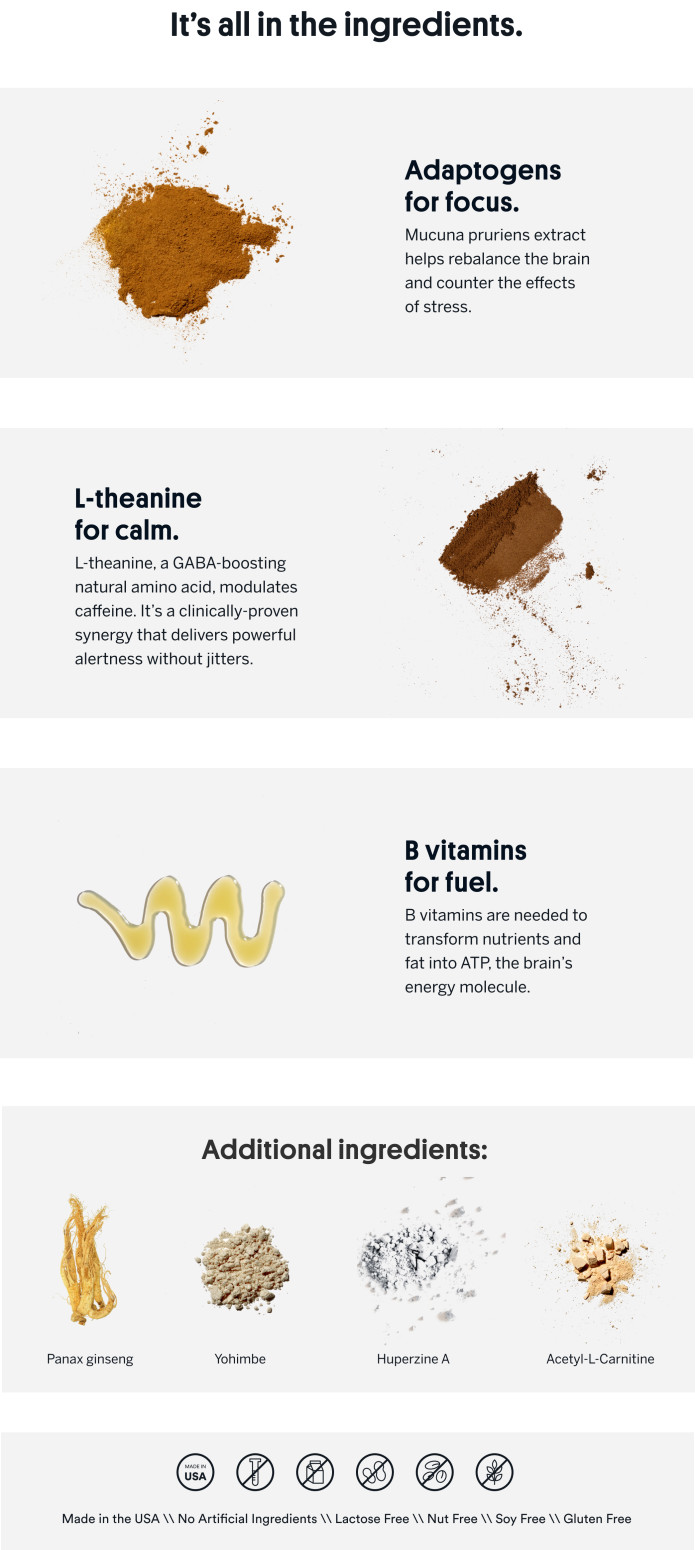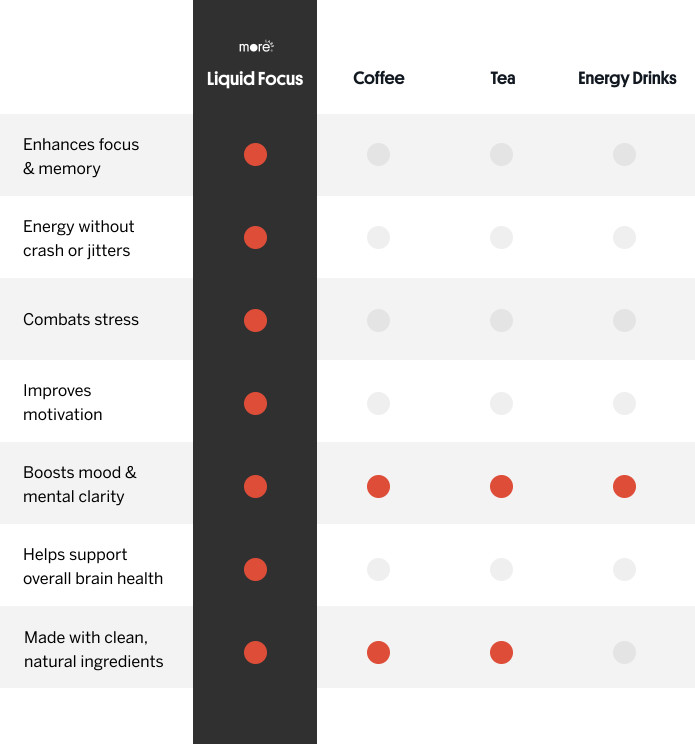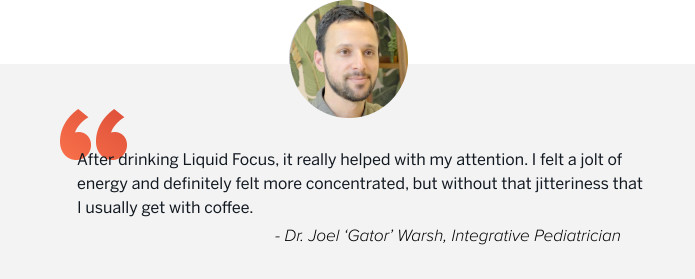 As startup founders, we weren't happy with existing solutions for brain fog. Why is it so hard to "get in the zone?" We needed an alternative to drinking more coffee, chugging sugary energy drinks, or resorting to pills we don't actually need.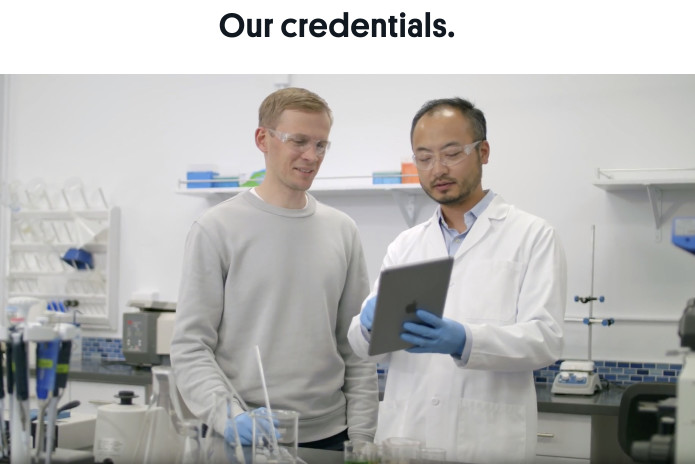 Dr. Fu Chen leads all of our Research & Development at More Labs. As a former FDA scientist with a PhD in Pharmaceutical Science, he also leads our collaborations with our global Scientific Advisory Board that has the world's foremost experts in their fields.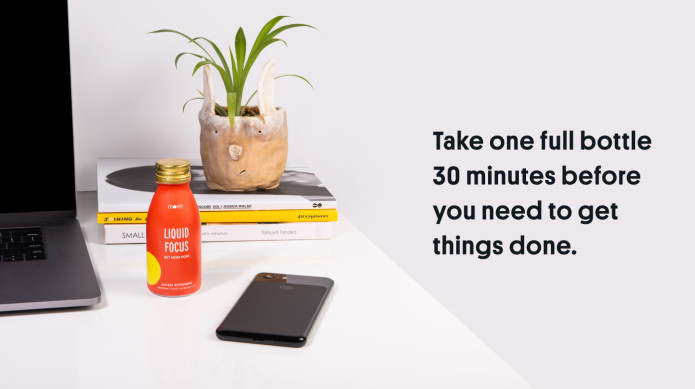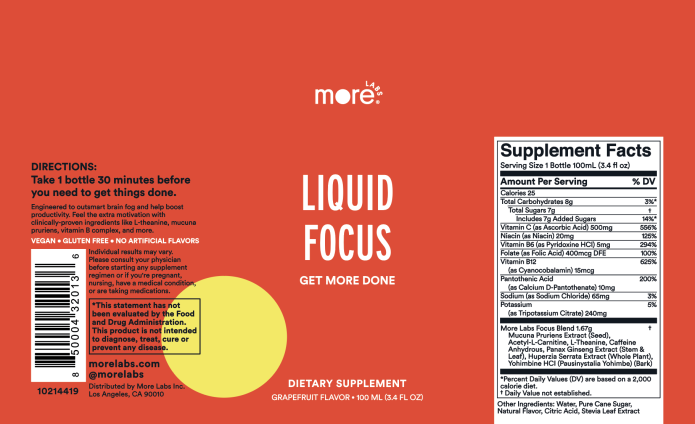 We produce Liquid Focus in a certified NSF and GMP production facility in the United States, with the highest quality ingredients sourced around the world.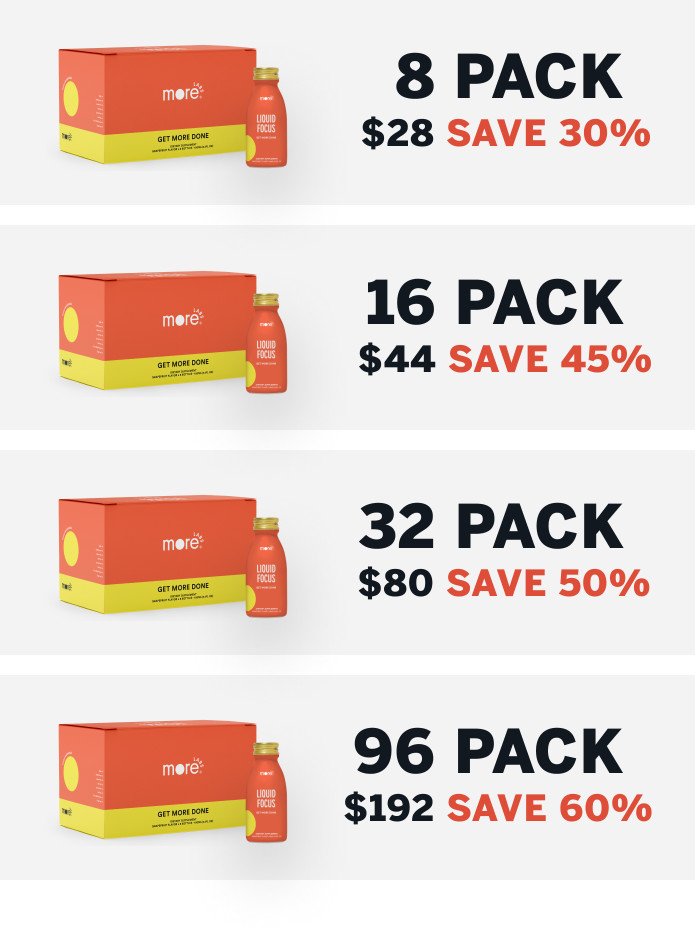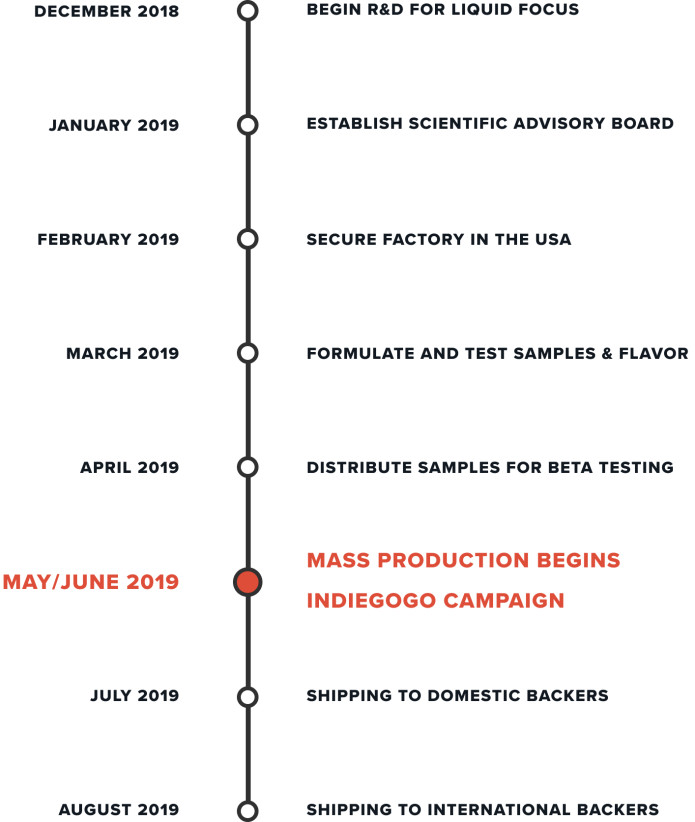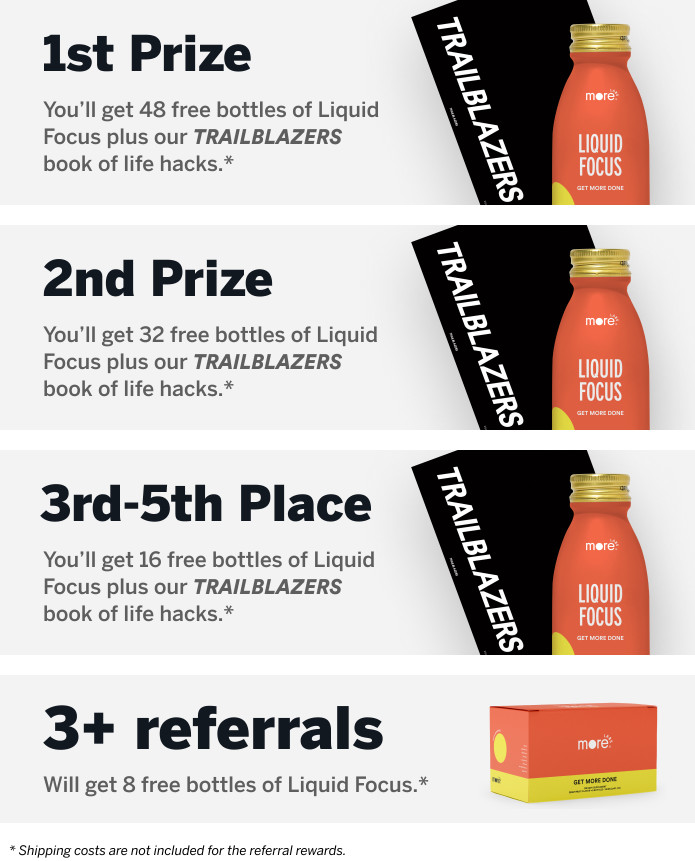 Refer a friend and spread the good word about Liquid Focus! Sign into your Indiegogo account, and learn how to share your referral link for extra rewards.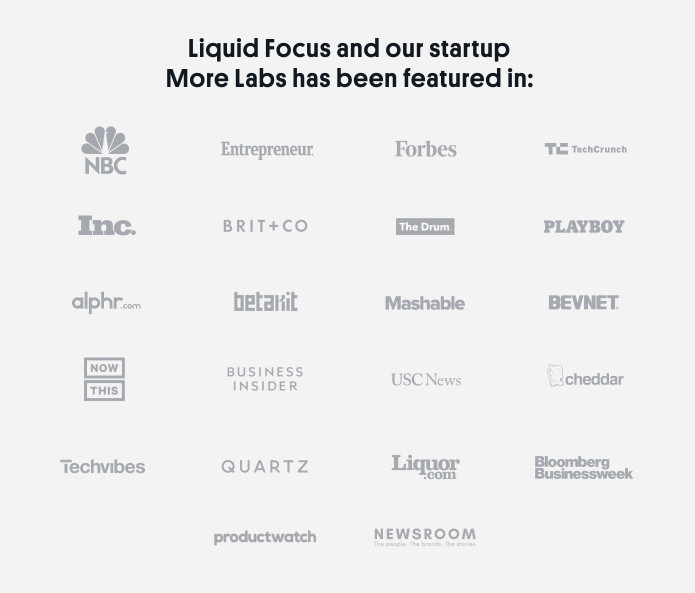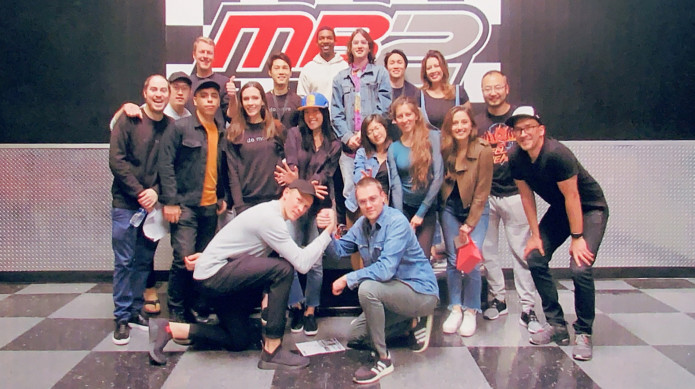 We're the team that brought you Morning Recovery in July 2017. We think life is too short to spend it less than your best. Our biohacking beverage startup More Labs is here to help you feel you best, so you can do more of what you love. Check out our Facebook feedback group to get the latest on our product development.
#MoreLabs #OutsmartYourself #SmartDrink
Know anyone who would benefit from Liquid Focus? We bet you do! Help us spread the word and tag a friend, classmate, or co-worker who needs this.

Many thanks for the great folks at Ethos Society for helping us film! Ethos Society is a new premium co-working space with it's first flagship location in the heart of Koreatown, Los Angeles. Ethos Society's goal is not only to provide an amazing workspace with great amenities, it is to be a supportive, communal workspace where inspired, like-hearted people can follow their passions and dreams. The concept is simple – providing the platform and a set of guidelines where members create synergy, freely interact, and connect.