LONGTAB BREWING COMPANY | The first brewery and coffee shop dedicated to honoring US Army Special Forces, or Green Berets.
Intro
Longtab Brewing Company, LLC is a patriotic, military veteran-owned small business dedicated to the culture and uniqueness of U.S. Army Special Forces otherwise known as the "Green Berets".  
Longtab will operate a combination beer taproom and coffee shop, and a micro-production brewery.  The coffee shop will be open in the mornings, and the taproom during the afternoons and weekends.  
Our taproom will be the place to get the most freshly-made Longtab brews on tap or to go, or to grab a fantastic cup of coffee or latte.  The taproom space will also be used to hold events such as home-brew classes, yoga classes, and events for charity. 
The micro-production side will house brewery equipment and fermenters to produce both cans and kegs to get our beers in the hands of locals, and eventually to the countless folks from in and out of Texas who have been asking for our beer.  
OK, so what is a Green Beret, and what is a "long tab"?
Nicknamed "the long tab", the US Army Special Forces tab (a tab is a cloth patch worn on the shoulder of a soldier's uniform) is the most difficult one to earn.  Those who complete Special Forces school (aka the "Q course") bear the exclusive right to wear the coveted "Green Beret".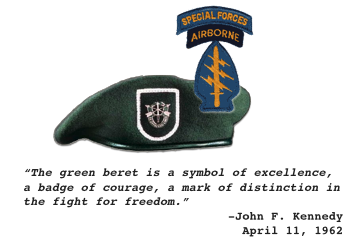 Green Berets are a diverse group of warriors; quiet professionals who deploy all over the globe, often spending an inordinate amount of time in dangerous places, far away from family and friends.  They spend months if not years working closely with indigenous forces, often speaking their language, in hopes of making their world a little less dangerous.  
With historical ties to the OSS, the precursor to the CIA, Special Forces was formed to be the Army's foremost experts on guerrilla and unconventional warfare.  They are used at all levels of the operational spectrum.  For example, you can find a Green Beret medic treating a sick child as a 3rd world doctor, or a Team Commander functioning as a soldier-diplomat by meeting with local elected leaders to help shape the political environment.  
Because quality is better than quantity, Green Berets cannot be mass-produced.  It takes over a year to train one Green Beret, and several more years on a 12 man Special Forces team for him to become proficient.  Today, US Army Special Forces are deployed to over 100 countries, which makes them the most active special operations force in the world.  
What are the goals of Longtab?  
The first goal of Longtab is to brew great American beer and offer high-quality coffee.  Our focus for coffee is to serve some of the great veteran-roasted coffees throughout the US.  The coffee shop will offer gourmet coffee made by talented baristas.
Our focus for beer will be to brew classic American styles, and American versions of some of the great international beers.  We spend an enormous amount of time researching, brewing, re-brewing, and trying to perfect our recipes and the process of making a simple, great tasting beer.  We believe in supporting American businesses, and find great value in the phrase "Made in America".  Longtab will inject that conviction every step of the way.  Thus, all Longtab beers are made with 100% American grown ingredients.  Even our Belgian or German inspired beers are made with 100% American grown hops and grains.  We will also avoid unnecessary additives or clearing agents, and some beers may be offered in organic form.  

The second goal of Longtab is to celebrate Green Beret culture.  Each Longtab beer is titled after some aspect of Special Forces folklore and dedicated to each of the 12 specialties found on a Special Forces team.  For example, our Pineland Oppression Pale Ale is named after the infamous fictitious country used to train Special Forces students in guerrilla warfare.  "Pineland" is an oppressed country, and the mission is to liberate its oppressed citizens.  The colors of the label are inspired from the flag of the People's Republic of Pineland.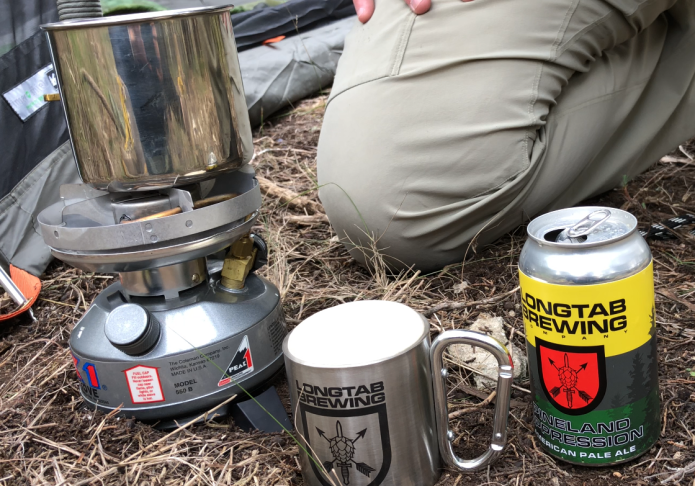 Another example is our lager, which is named after President John F. Kennedy who was a staunch supporter of Green Berets. In fact, he was the first president to recognize and approve the Green Beret as a presidential award!  History suggests JFK was a lager man, so our JFK American Lager is our tip-of-the-hat to his legacy. 
A third example is Long Haired Dictionary…..because learning a foreign language is hard :).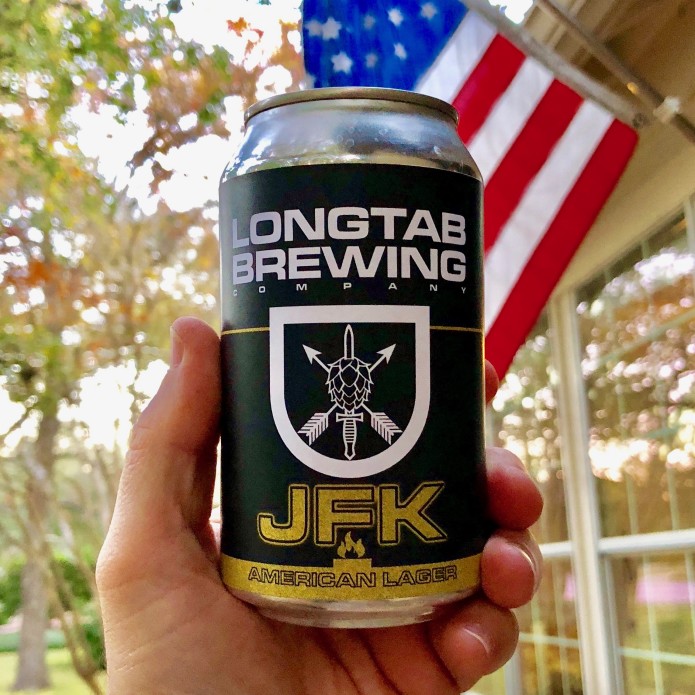 The third goal of Longtab is to give back to the Green Beret veteran community.  From Vietnam, to the wars in Iraq and Afghanistan, to the many other post 9/11 engagements, Green Berets account for more wounded and KIAs than any other unit under the Special Operations spectrum.  Longtab will support our community through special beer releases to support the families of the fallen, by holding events to raise awareness of the unique needs of the community, and/or by donating a percentage of profits to charities that align with our values.  We want people to feel good about drinking our beer knowing they are supporting a cause that people from all walks of life can get behind.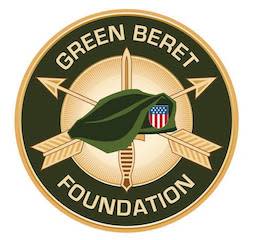 Who is on the team? 
The Founder and CEO of Longtab is David Holland.  David is a husband, father, a Special Forces veteran, a registered architect, and an avid home brewer.  
The Head Brewer of Longtab is Mike Brown.  Mike is also a husband, father, a Special Forces veteran, and has been brewing for the last 15 years.  
The Taproom Manager is the far better half of Longtab's founder, Natalie Holland.  Natalie is a mother, a former high school science teacher, a Pilates and Yoga instructor, a nutrition and wellness advocate, and a 5 years-free cancer survivor!  

We also have a strong team of advisors helping us along the way.  
What about the location, and the space? 
Longtab will be located in San Antonio, Texas.  In terms of economic impact, Texas is currently #3 in the US Craft Beer Market at $3.77 billion.  Compared to other major cities in Texas, the San Antonio craft beer market is largely underserved with less than half the number of craft breweries per capita than any other major Texas city.  We think there is still room for growth! 
Within San Antonio, Longtab is specifically located in an area called Leon Valley which has never had a microbrewery!  The location is immediately off of Bandera Road just inside of loop 410 interstate.  Bandera Road carries over 30,000 vehicles per day, and IH410 over 200,000 vehicles per day.  This location is also near Lackland Air Force Base and has direct access to Camp Bullis and other military bases in San Antonio.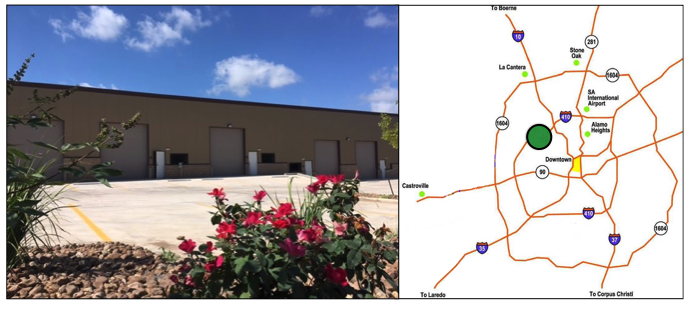 Our space is in a building that is touted as one of San Antonio's most energy efficient developments.  With a roof full of solar panels, most of the standard use equipment will be powered via solar energy.   To take it one step further, we are evaluating a unique energy-saving brewing system and water conservation measures to minimize the impact on natural resources.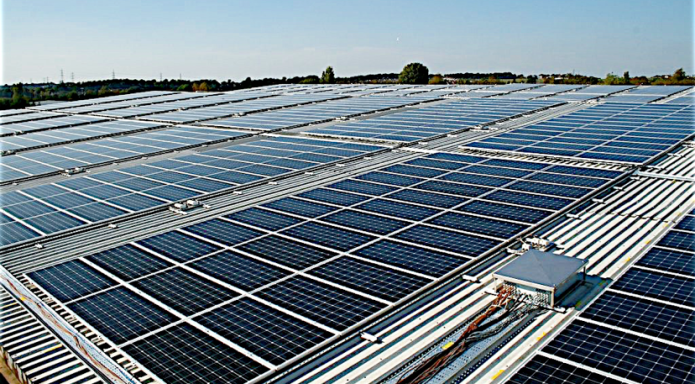 The space is new, constructed to modern energy and insulation standards, and ready to be built out for the brewery.  The space will accommodate the brewery equipment and a bar area which will seat about 50 patrons.   Below is a picture of the space as it is now, followed by a floor plan (subject to change), and a 3D rendering of the proposed space.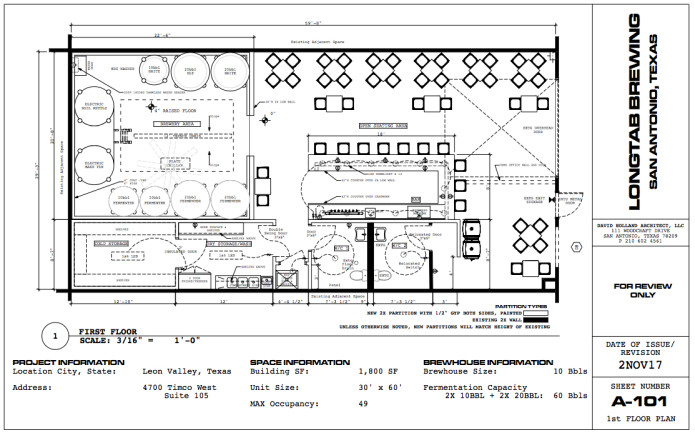 Our progress so far…
Nothing about starting a brewery from scratch is easy or straightforward.  Breweries are capital intensive, and require a myriad of legal steps to accomplish before you can sell the first pint.  Over the last two years, we have been working behind the scenes to ensure most of those legal steps have accomplished.  We did this BEFORE launching a crowdfunding campaign in order to provide the lowest risk to those willing to pitch in. 
To date we have accomplished the following: 
Secured a lease in a new building with adequate power and water, even solar power!  
Received our Federal TTB Brewer's Notice, and we are preparing to submit for our State TABC permits. 
Received approval from the local City Council for taproom alcohol sales.
Submitted for and Secured Notices of Allowance for 14 trademarks to lock in the Longtab brand identity.  
The majority of the remaining tasks are tied to capital investments, hence this campaign!  The funds raised through this campaign will help us reach our overall fundraising goals.  Through this campaign and other means, we will purchase our brewing equipment, hire employees, purchase a delivery vehicle, and build out our space to accommodate the brewhouse and taproom.  
So far we have received an incredible amount of support from both the military and craft beer communities both on social media and through the hundreds of that have already purchased Longtab swag.  That support has helped us get to where we are today.  Every single profit dollar has gone back into the brewery.  We are more than humbled to receive such an outpouring of encouragement.  But…we still have a long to go and we need your help.  We are excited about this opportunity for the public to help make Longtab Brewing a reality.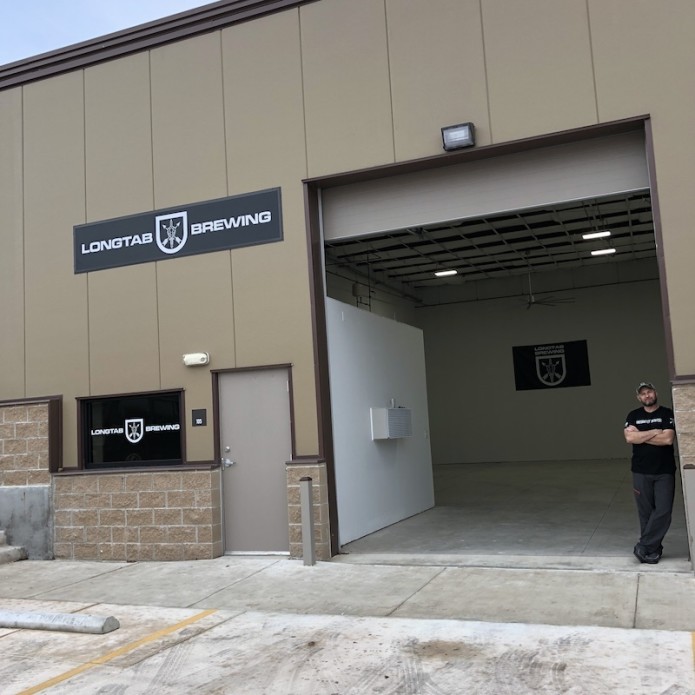 Notes about the Perks
We spent a lot of time trying to put together a list of perks we think most folks would like, we really hope you appreciate the quality and value of each item.    We set up each perk so that with each level,  you get everything that comes with the lower levels.  Here are some other important notes regarding perks: 
Though we will make every attempt to stick to the delivery dates shown, they are estimates and are subject to change.  
Beer Perks are available in our taproom only (we cant mail beer)
The final design of the Polos may vary.  
The highest perk is limited to $10k.  If anyone is interested in higher amounts, please contact us for other ways to support the brewery.  
We have limited quantities of each, so substitutions will be difficult if not impossible.
Risks
With any startup there's always risk.  The most common risks with brewery startups are delays with either funding or legal and zoning issues.   There are also risks related to construction, utility resources, and equipment procurement.  Before launching this campaign we made an exhaustive effort to  mitigate as much of those risks as possible.  
Fortunately those efforts have paid off.  We already have federal approval, and we received unanimous approval from our local city council on the taproom permits.   We have also met with numerous plumbing, mechanical, and electrical consultants to ensure our plan can be executed.  There's always potential for other unforeseen surprises, but as of now we see no major roadblocks to get this brewery up and running!  
Questions? 
If you have any questions related to Longtab or this campaign, please ask! 
Cheers and De Oppresso Liber!   
Thanks for the support! 
David, Mike, and Natalie
Longtab Brewing Company, LLC