Luminook: Big light for small spaces | Say hello to floor-to-ceiling, shadow-free illumination for all your nooks and crannies.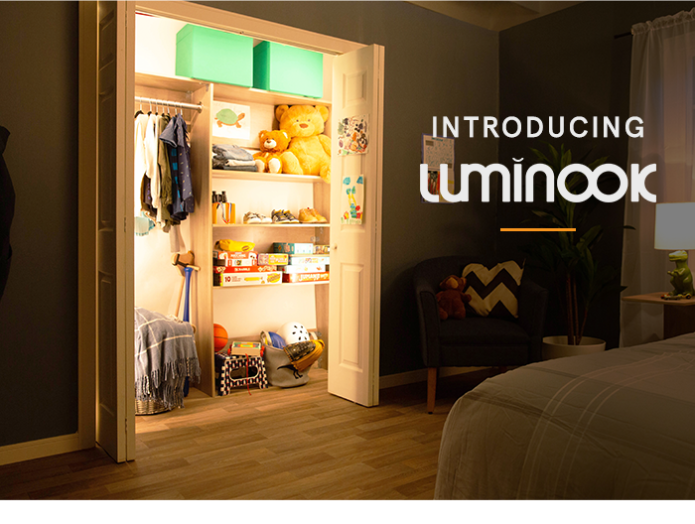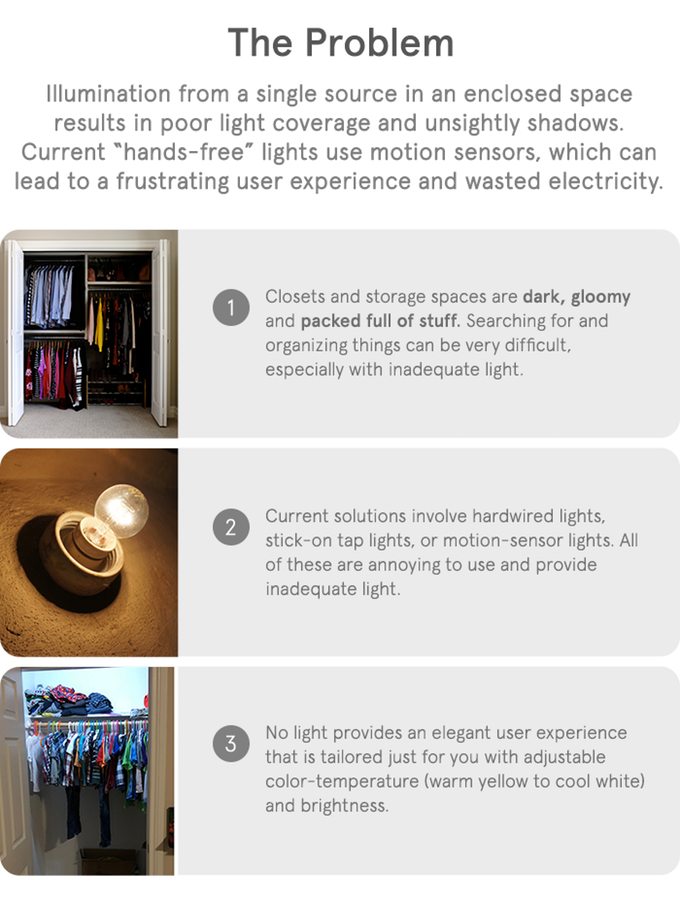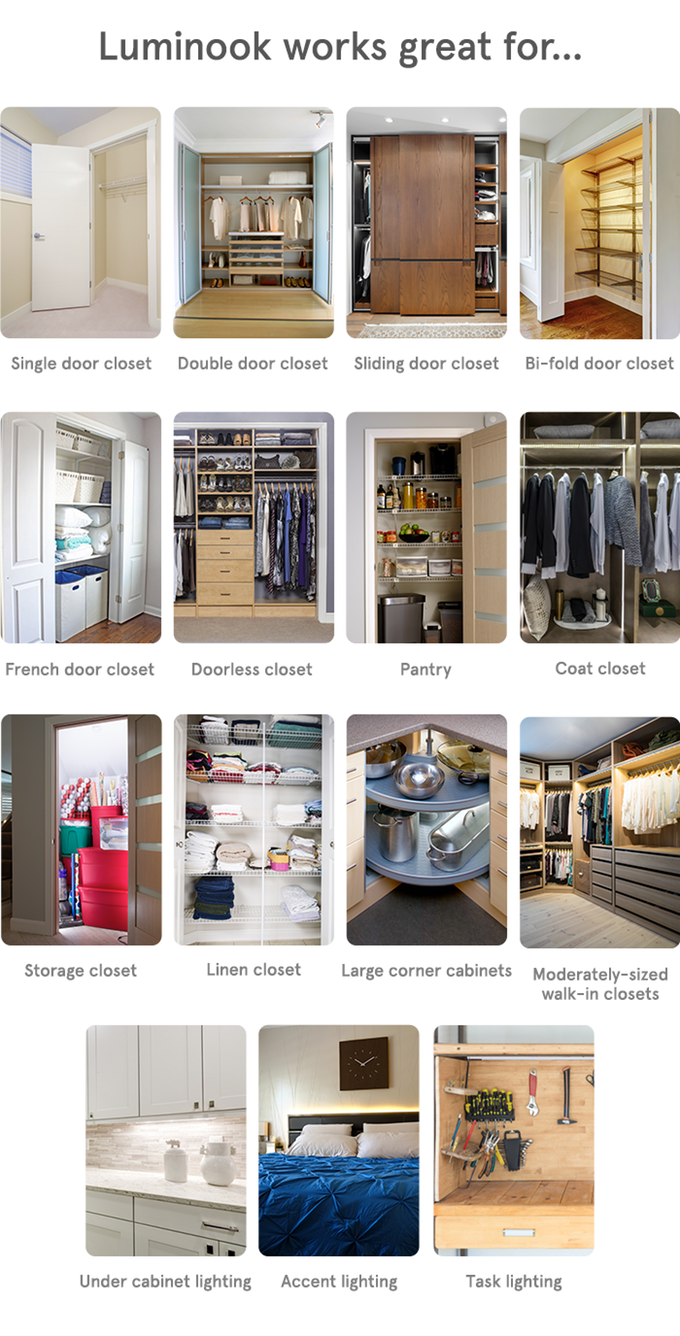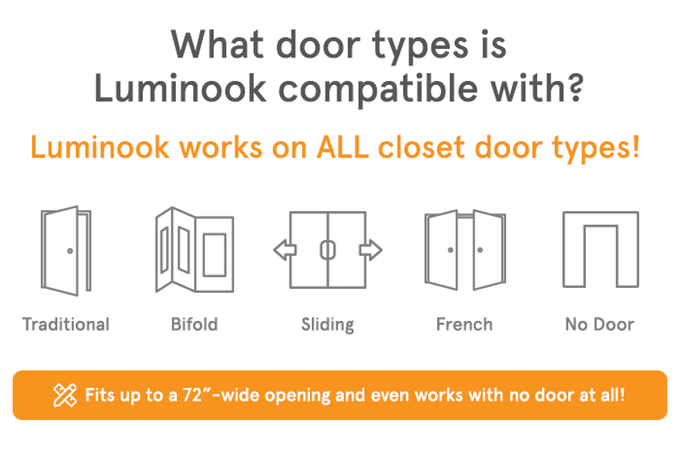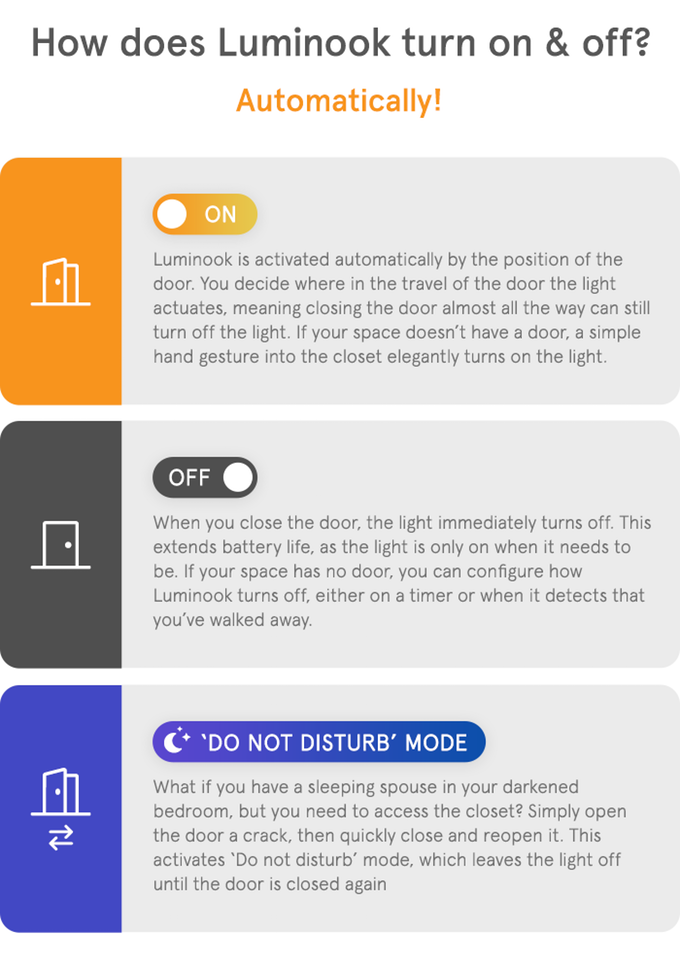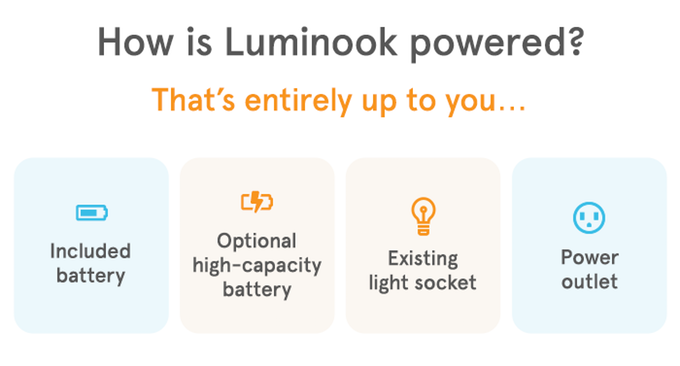 The Luminook control module installs inside the closet at the base of the door opening, nearly hidden from sight. The LED strip is also hidden, tucked next to the trim and held in place with specially designed clips. Luminook is equipped with a removable lithium-ion battery pack that can be charged with any USB port. Battery life depends on brightness settings, the size of the space and how often it's accessed, however you should be able to get well over a month on a single charge. For spaces that are accessed more frequently, consider our High-Capacity Battery Pack (add-on to your pledge for $20), which will double your run-time.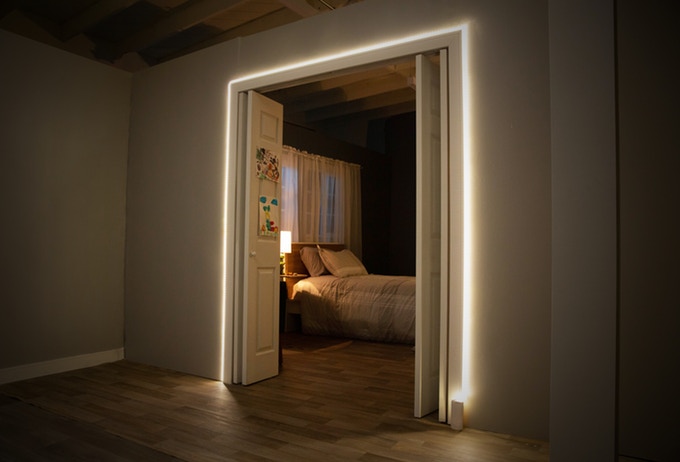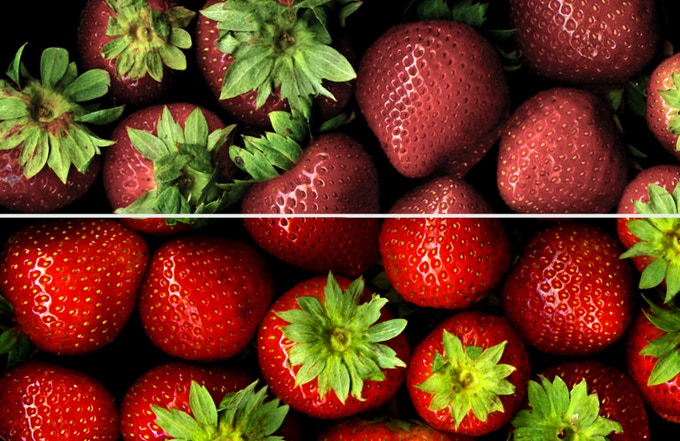 Luminook is unquestionably superior to every other closet light on the market, but if you demand the best of the best, you can take one more step up: Luminook+.
We use 'high-CRI' LEDs in Luminook+, which results in the most vibrant and accurate color reproduction possible. Luminook's high-CRI lighting helps colors pop, makes textures stand out, and gives finishes depth and luster.
CRI stands for "Color Rendering Index," and it measures the ability of artificial light to properly reflect colors compared to natural light. A low quality, low-CRI light will be missing certain sections of the visible light spectrum. For example, if the light reaching an apple was missing portions of the red spectrum, those colors wouldn't be present to reflect back to our eyes, and the color of the apple would not be accurate. This effect is why clothes sometimes look different in your closet than they do out in the daylight.

On the other hand, a high-CRI light will have significantly better spectral composition, resulting in a more vivid, accurate color, which more closely resembles true daylight.
The LEDs in Luminook are very good with a CRI of 80+, however, the 95+ LEDs in Luminook+ take things to another level. It's the next best thing to having direct sunlight in your closet!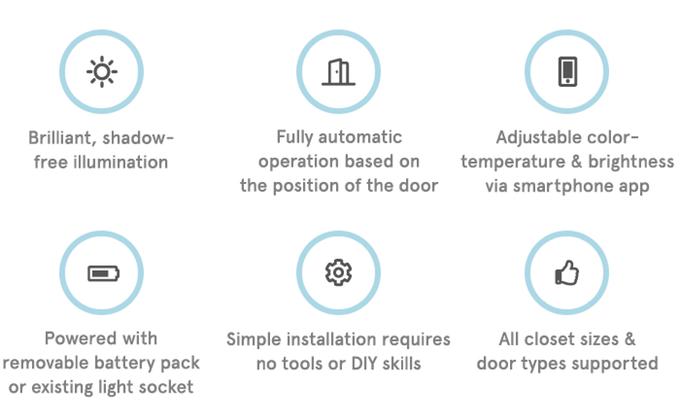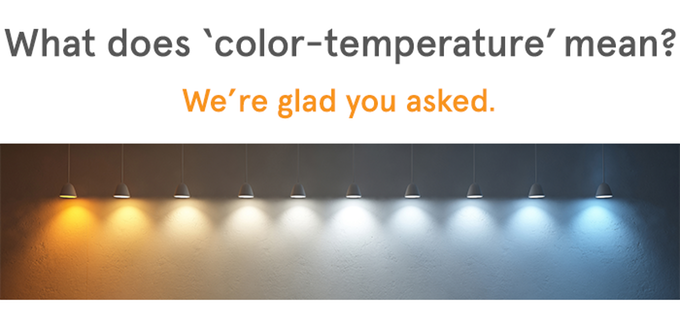 Have you ever noticed how some light bulbs in your home look different than others? This is because of differences in color temperature, which is a way to describe the color of light. While the choice of color temperature tends to be a matter of preference, there is growing evidence that the color temperature of the light around us affects everything from our mood to our sleep patterns. The color-temperature of Luminook is adjustable via our smartphone app, from 2700K to 6000K. You can pick your preference, or let Luminook decide based on time of day or position of the sun.
Luminook isn't just for reach-in spaces! Luminook can be used in moderately-sized walk-in spaces, in addition to task and accent lighting applications. The removable battery pack allows you to install Luminook in places other LED strips can't go (think accent lighting under a couch, for example). Luminook's advanced sensors can be customized via our smartphone app to accommodate almost any installation location. For example, do you want Luminook to trigger via its positional motion sensor? Maybe you'd rather wave your hand right in front of the control module to actuate the light? Wouldn't it be cool to have the light come on automatically at a certain ambient light level? Do you want different actuation criteria for different times of the day? All this and more is possible with Luminook!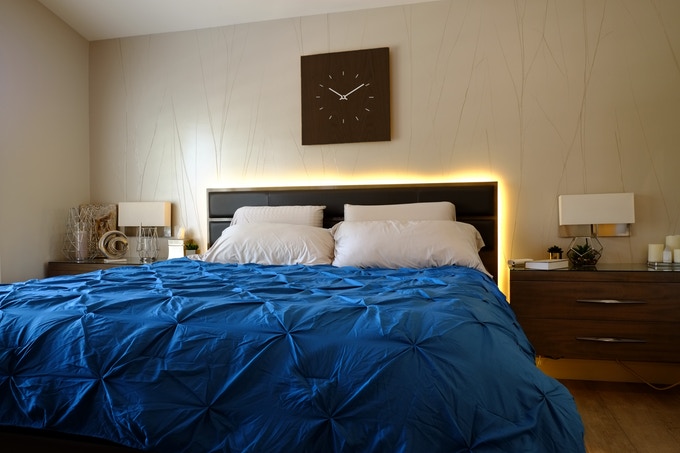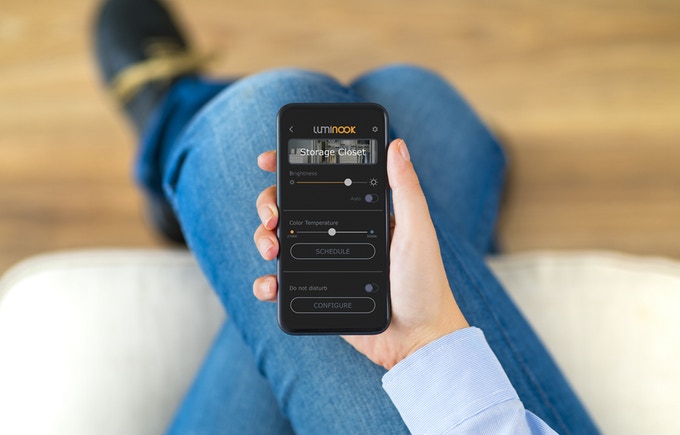 The Luminook app serves two main purposes: Calibration and Customization.
'Calibration' will ask you questions about your closet configuration, then walk you through the installation process step-by-step. It will even take into account the width of your closet and instruct you on adjusting our inward-tilting LED clips to put the brightest light in the center of your space. Next, the app will give instructions on aiming the Luminook sensors at your door, and it will ask you to open and close the door several times to make sure it's working perfectly. It will even ask you to choose where in the door's travel you want the light actuation point to be. This allows the light to turn off when the door is mostly closed, but not completely closed.
 'Customization' can be as simple or as complicated as you wish. At its most basic level, Luminook allows you to customize the brightness and color temperature settings. These choices can be static or based on other variables, such as ambient light conditions, time of day or the position of the sun outside your window (determined by your zip code). You can even create different groups of settings that are selected by the way you open the door or flips of the light switch (when using the Socket Adapter). Imagine Luminook in your child's room, and turning the light switch off and on again initiates 'nightlight mode' where the light stays on at 10% brightness for one hour, then turns off. The customization options for Luminook are endless.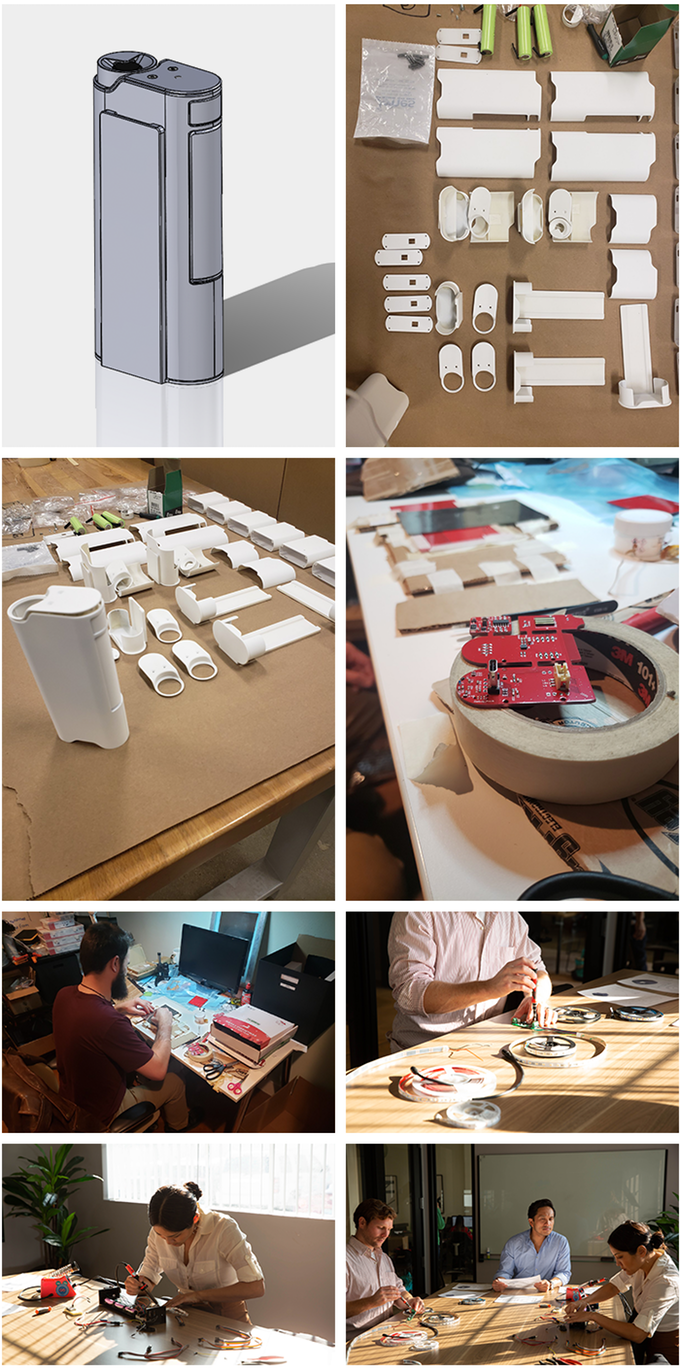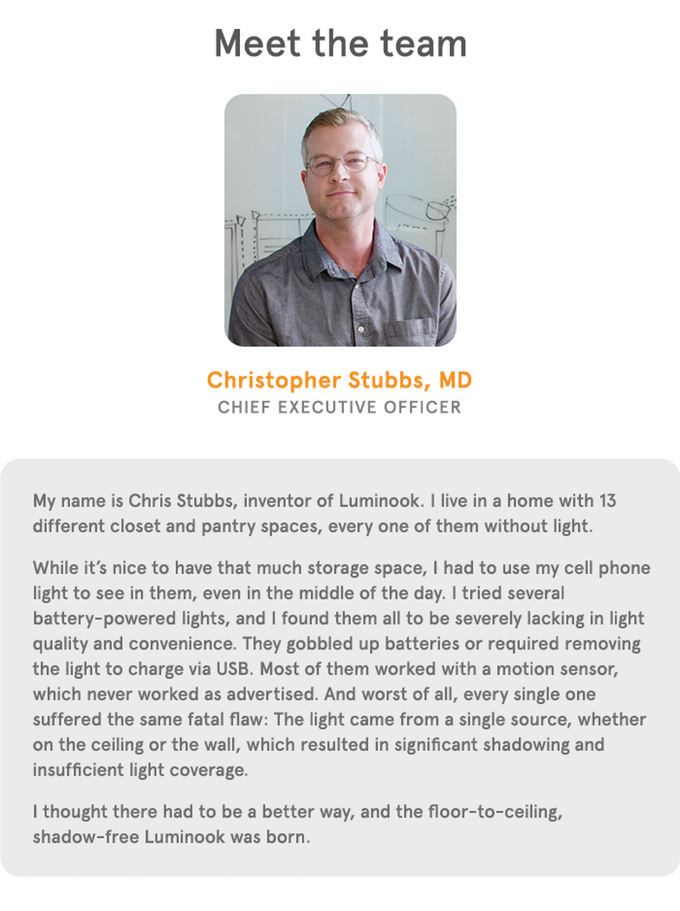 As one of the first crowdfunding marketing agencies, Enventys Partners has brought more than 750 crowdfunding projects to life through lead generation, campaign page creation, public relations, email marketing, Facebook Advertising, campaign management and more.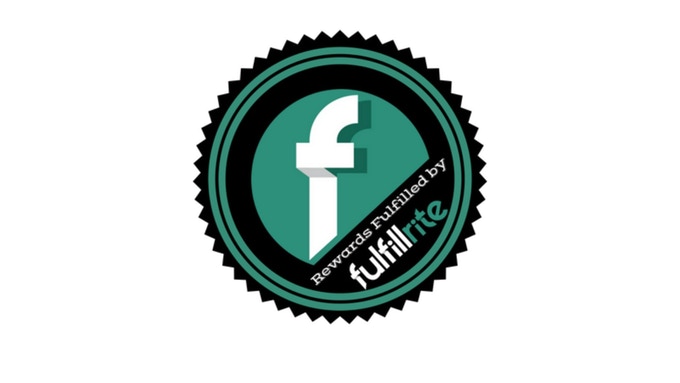 We can't thank you enough for checking out our project and helping us make Luminook a reality.
We know not everyone will be able to support us with a pledge, so even if you can't give a dollar or pre-order a Luminook, you can help us spread the word on Twitter, Facebook, Reddit, Instagram and anywhere else you can think of!