MakerBars: Energy Bar Kits | A simple ingredient "meal-kit" for energy bars that can be made in minutes.
MakerBars Mission
MakerBars was founded by believing healthy energy bars should be affordable & tasty for customers. Our founder has always been passionate that more people need to be engaged in cooking and after tirelessly making granola bars, he stumbled upon the idea to package the ingredients in a kit. Visit www.makerbars.com to learn more!
Simple Ingredients including fair trade, local to Canada, organic, and a dash of love. 
Zeroing Waste by not having any food wrappers which are Canadas top plastic polluter (Greenpeace).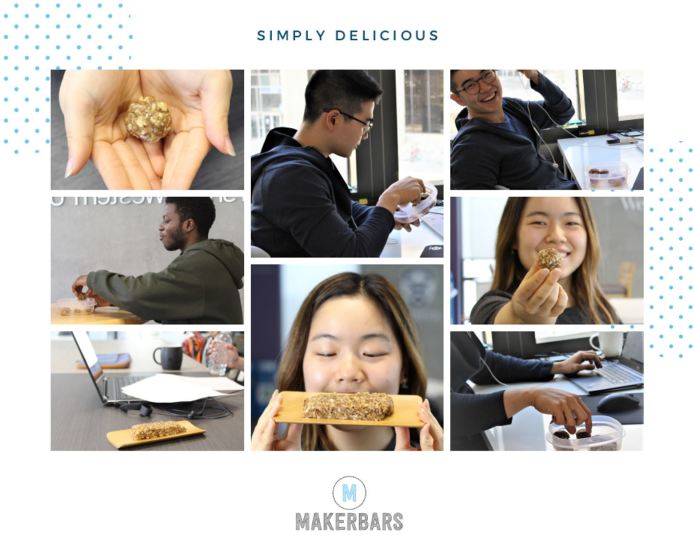 Product Features
Instructions: Minutes to make (no bake). Mix, press, & shape!! Each of the kits are very simple and you can customize the size. You can even mix it up and add your own protein or superfoods.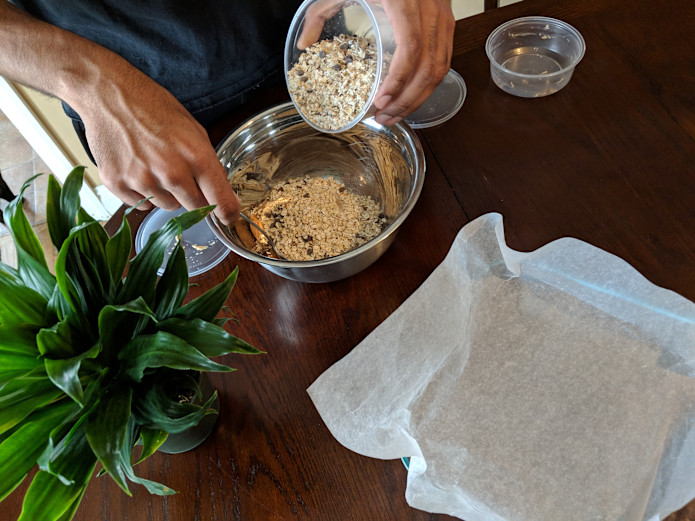 Here's how you can save by making MakerBars

Perks Explained
Introducing: The Variety Pack!
Includes:
1x The Original – The OG (Peanut Butter Chocolate Chip) [Reg MSRP $12 (CAD)]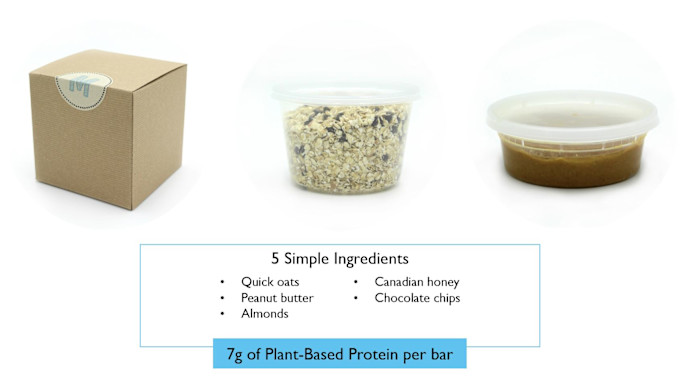 1x The Date Cashew Coconut [Reg MSRP $16 (CAD)]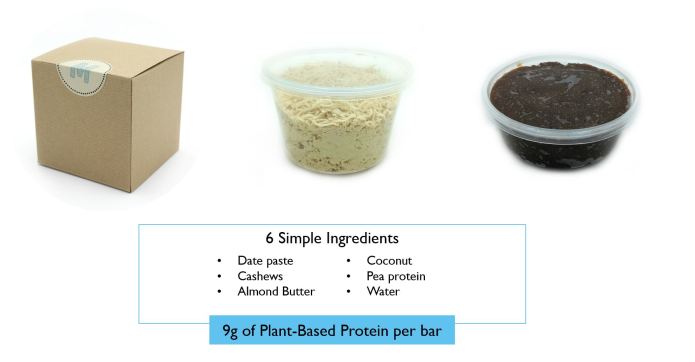 1x The Crunchy Chocolate Cherry [Reg MSRP $16 (CAD)]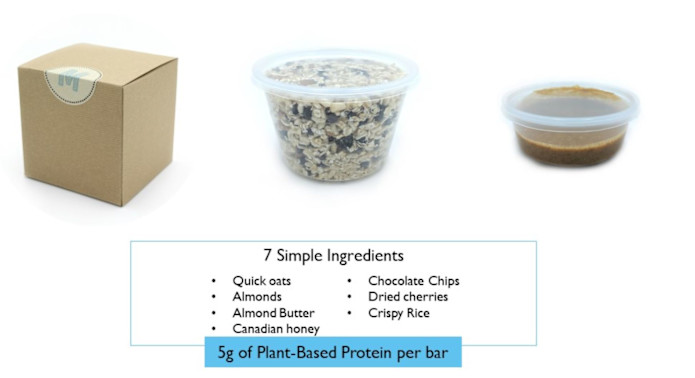 Two Options for 3 Packs of MakerBars
There are two type of 3 packs of kits available in the perks for backing this campaign. Early backers will be able to earn free shipping! Each kit makes approximately 10-12 energy bars or 20-24 energy balls. 
The OG (original) 3 pack – more than 400 customers already love it! 
The Variety Pack – be a part of something new!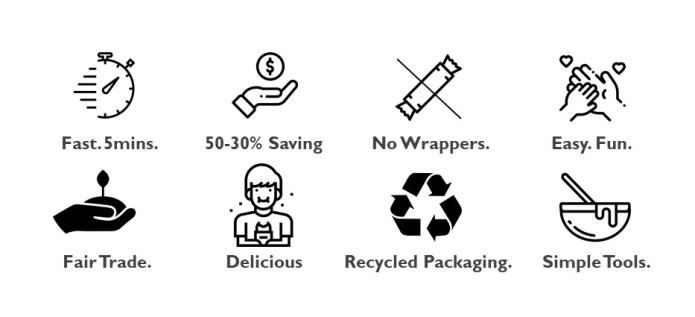 The MakerBars Fair Trade Shirt
We are currently developing the T-shirt with our designers. It will be sourced from our Canadian partners. The design will have the MakerBars logo on the left side of the chest (front) and our manifesto on the back. We're confident the design is going to be amazing!
Further Information About MakerBars
Nutrition Table Overview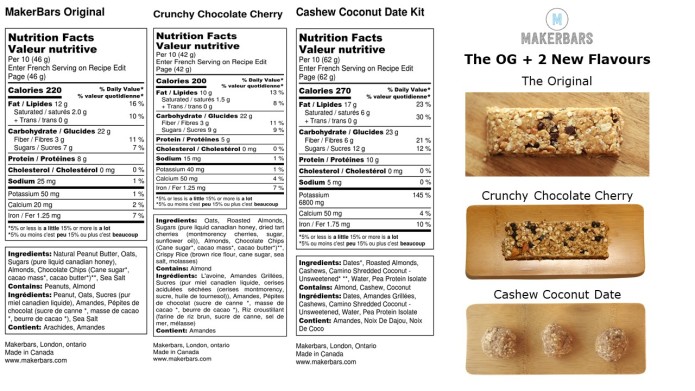 Testimonials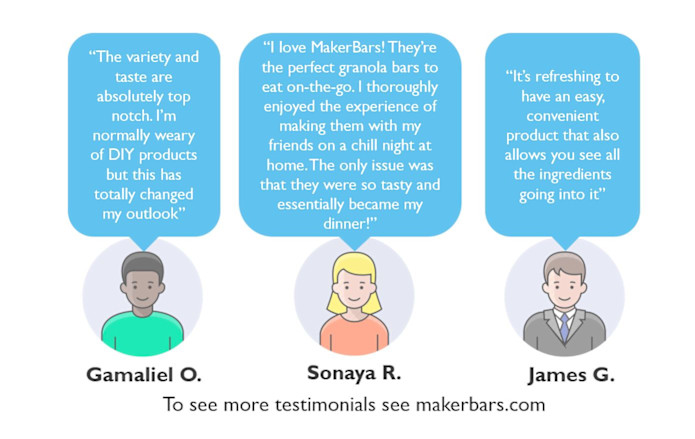 Team
Josh has been a passionate foodie his entire life since he was a child cooking in the kitchen. He is pursuing a dual degree in Integrated Engineering & HBA which has allowed him to apply his schooling to create his business. MakerBars was inspired by this passion and aims to share the love for cooking with the world.
Sam is our mascot! He's the glue of the team.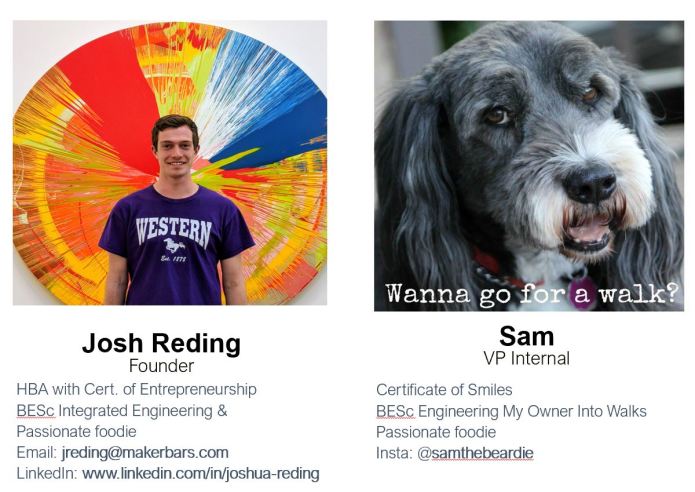 The Impact
Our goal is to raise $2,000 (CAD) from this campaign. That being said, we have stretch goals with some unique discounts and extra perks. Check out below: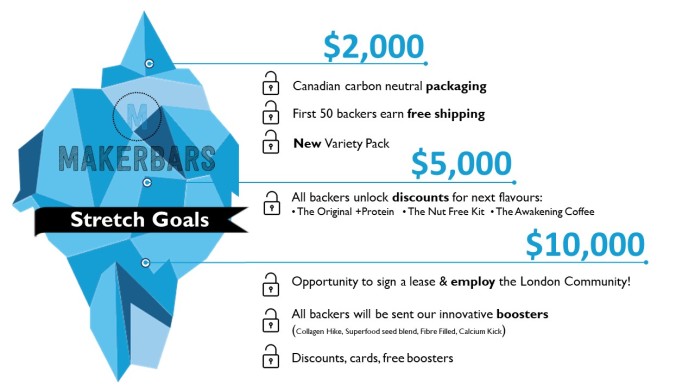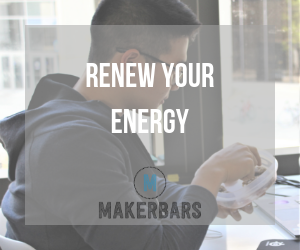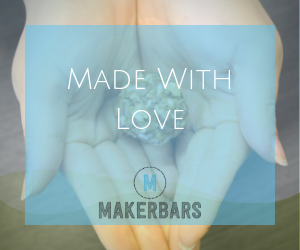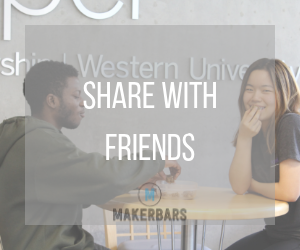 \\
Shipping
Shipping for the kits are in Canada only. There are other ways to contribute if you'd like to be first to receive discounts to our future shipping locations! The Tips Jar and Personalized Card ships anywhere in the world!
Regular Shipping is $8.99 on our website. 
Discounted Shipping is $6 for the Indiegogo Special & is already included.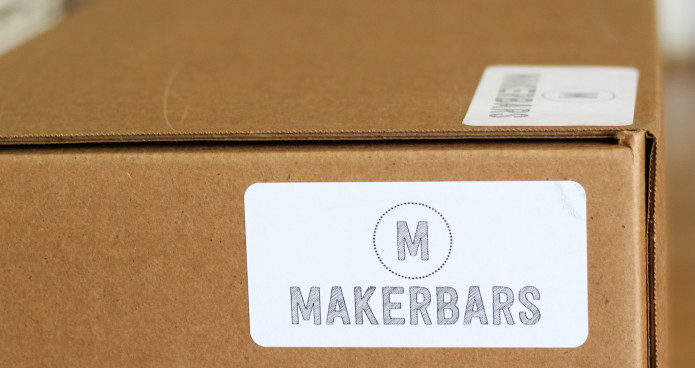 Timeline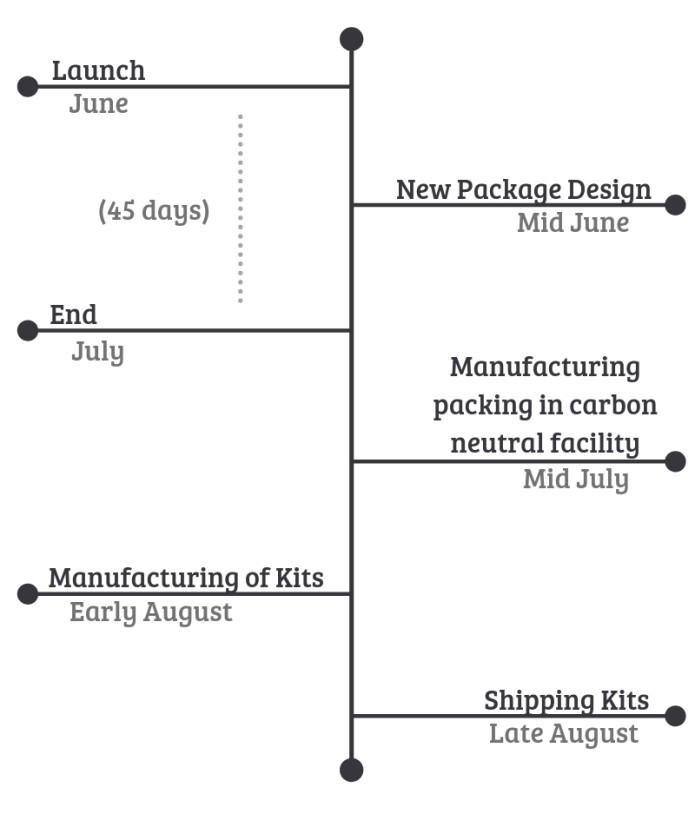 Special Thanks

We care about local ingredients, and that extends to all areas of our business. Help us fund Canadian-made, carbon neutral boxes from Georgette Packaging.

Social

                          Follow on Instagram          Like on Facebook
Other Ways To Contribute
Share With Friends
We can't tell you how much this means to us! Share the campaign on Facebook or Instagram. You can also copy the link and send to your team at work! 
USA & Other Countries
The Tips Jar and Personalized Card ships anywhere in the world! If you vibe with our mission, we would love to keep you in touch. We hope to ship to other countries as we grow and you will be the first to know!
Risks & Challenges
All new products have inherent risks involved. Although MakerBars look simple, it requires precise measuring and mixing techniques. We are focused on quality and providing a great experience. 
At MakerBars, our customers are our top priority. We will complete orders regardless of whether we reach our goal given the flexible goal. We are confident in our ability to manufacture and distribute our energy bar kits to every backer!