Mamaleelu Coffee: Scaling Up and Giving Back | Liberating Women through Great Coffee
Who I Am. Who Are You?
Greetings, I'm Maliesha, a Strong.Black.Bold Warrior Queen who came here to disrupt the economic oppression of women, and to call in other Matriarchs and friends who wish to do the same.
For six years, Mamaleelu bottles and cans have been hand crafted, packaged, and distributed by one woman, me. Every day that I've been able to create and share my love through coffee has been a blessing and the most challenging thing I've ever done. 
The work that we as a global community do right now will be the future we gift to our children and their children. I want freedom for them, equity for them, humanity for them. If you feel the call of your descendants, and want to gift them a beautiful and liberated human experience…keep reading.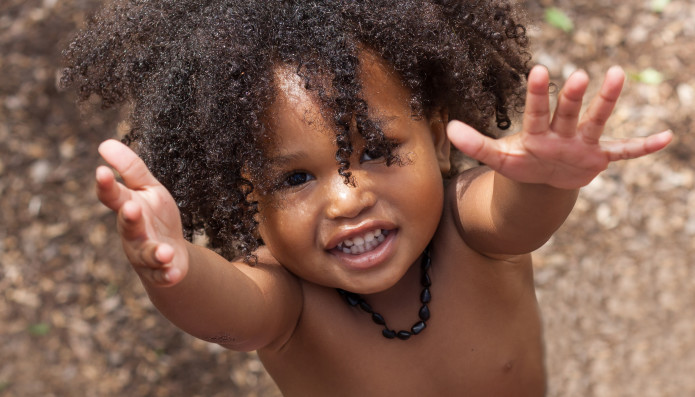 Photo Cred: Kaitlin LaMoine Photography
What We Need & What You Get
$33,000 to plant seeds of liberation.
We need to scale-up and it will take $33,000 to do this. Check out the pie chart to see how the funds will be used to scale-up.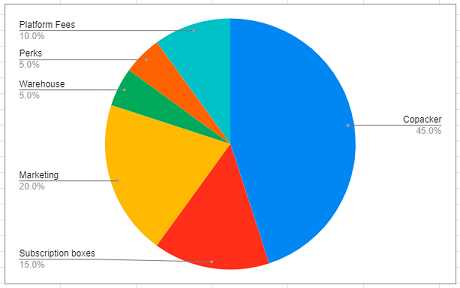 We need you. We need your strength and your boldness. We need your donation.
Our business has been creating fertile ground for the last 6 years. We're ready now. Every donation is a seed of liberation planted into this ground. When we meet our goal, a blooming garden of empowerment will be ready to give to our future. 
Our coffee company loves perks! (#verypunny.) We have stickers and buttons, and beans, oh yeah, and shout-outs and other swag as well. 
Yet our best perk is the feeling you will receive when your voice makes a positive impact in our world.
The Impact of your Voice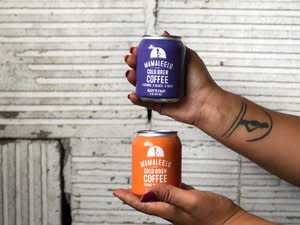 To scale up and expand we will need to move our production to a partner who specializes in handling large volumes. We've found the perfect partner and are excited to work with them. 
With the funds we raise we will be introducing a whole new way to get and experience Mamaleelu through our subscription boxes and bagged coffee line. These new streams of revenue will not only create the liberation of Mamaleelu, but the economic liberation of other women, too.
One person cannot carry the entire load and thrive. This is true on a micro and macro scale, which is why we are asking you to walk with us and help carry the load.
Where we'll lead
We will consciously curate coffee beans from sources who are economically liberating women
We will use recycled, and reusable/recyclable packaging when possible
We will be be BOLD in our call for equity and humanity
We will curate business from women artists and business owners (for subscription boxes)
We will share our profits with our workers
We will be responsible stewards of our resources
We've been in business for six years and have celebrated many successes along the way:
First black woman to launch a cold brew coffee brand
Simultaneously held down wholesale accounts, a café kiosk, and farmers market booth
Obtained a series of small loans from a local business, and also through the Kiva organization
Featured in publications including, Thrillist, Midwest Living, and many more
Other Ways You Can Walk with Us
I understand wanting to give money, even when you don't have a lot to spare. That is why I started our perks at just $5. Every dollar counts, and in addition to giving there are other ways you can get involved, too.
Share our campaign on your social media pages – Instagram, Facebook, Twitter – using the share buttons, or in an email to your friends
Continue to buy Mamaleelu products here
Join our Tribe by signing up on our site
With gratitude,
Maliesha