Marigold – restaurant & micro bakery in Rome | Support us in funding our kitchen equipment for our new restaurant and micro bakery in Rome.

Who we are
Sofie & Domenico met in a kitchen in Rome.
Domenico has been cooking for the most of his life. A man and his passion. Before "The Eatery in Rome" turned into a busy food project, Domenico was the sous-chef at "Rome Sustainable Food Project" at the American Academy in Rome. A dining program founded by Alice Waters of Chez Panisse. But his first sense of cooking comes from his mothers kitchen in Calabria. 
Domenico constantly incorporates his passion for foraging and seasonal produce into new dishes. He doesn't rely on cookbooks to create. His spontaneity and freedom from rigid recipes allow him to have a closer connection to the food and create special dishes that don't adhere to a specific cuisine.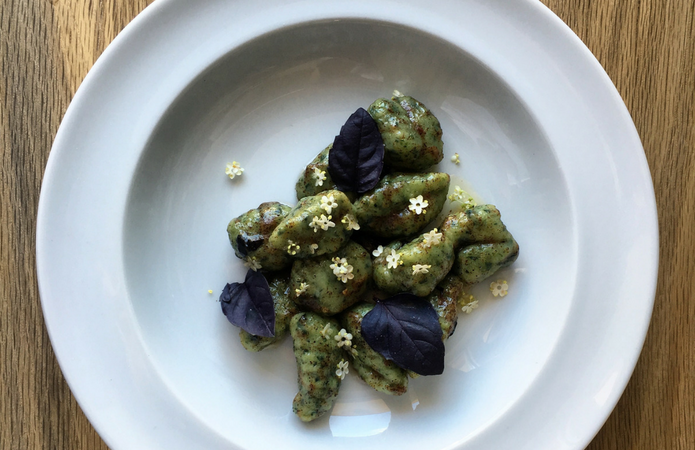 Before Sofie moved to Rome, she worked as a pastry chef for 3 years at Rose Bakery in Paris. She is a self-taught bread-baker inspired by Chad Robertsons philosophies of Tartine bakery. With a background from Ballymaloe cookery school in Ireland and the RSFP kitchen in Rome.
Sofie's baking style focuses on classic bread choices and comforting homemade sweets using all natural ingredients. Her wholesome warm-hearted style is influenced by her mother's home-baked recipes. As far as she remembers back, there was always this smell of homebaked bread in the kitchen of the farm, where she grew up in Denmark.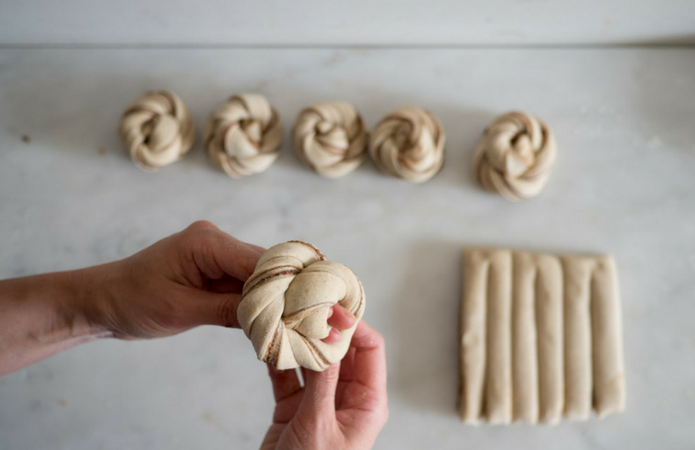 Our history
Over the past four years we've been running "The Eatery in Rome", a food project, from our apartment. We have offered one of a kind, multi-course pop-up dinners, customisable catering, private chef services, thoughtful cooking classes and a bake sale every Thursday. As our little company has grown into a successful food business, we've dreamed about expanding into a larger, professional restaurant space.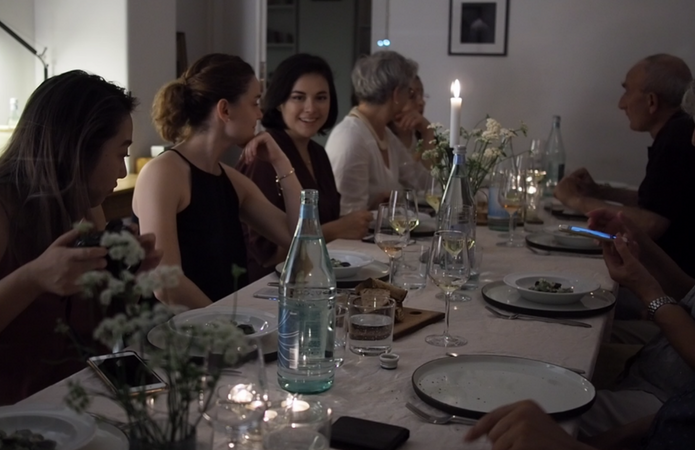 Earlier this year, after years of walking the streets of our city, we finally found the perfect space in a quiet street in the Ostiense neighbourhood!
How you can help
In order to realize our dream of officially opening the doors to our guests at Marigold, we will have to completely rebuild this empty space in Ostiense and convert it into a restaurant. Aside from the old travertine floors, we will have to build everything from zero. We're investing all of our savings into the construction of the dining area, the counter, coffee bar, bathrooms and all of the plumbing and electricity for the entire space.
But to be able to equip the professional kitchen with the essential equipment that we simply cannot do without, we'd really appreciate your help!
With  50.000€ we will be able to buy most of the fundamental machines and equipment needed, some used some new. A bread oven, a stove, a pasta cooker, an electric oven, a dishwasher, a coffee machine, a dough mixer, fridges for the kitchen and to slow-proof the bread doughs over night. 
More importantly by contributing, you will support a place that is completely unique in Rome. Our ideas for Marigold are very different from the current Roman food scene. Running a restaurant, bake-sale & catering business from our home over the last four years has given us a unique insight in what our clients are longing for. With their support and encouragement, we are looking forward to taking the next step to bring a unique food experience to Rome!
We appreciate any support wether it's a donation or simply spreading the word of our campaign with family, friends and network.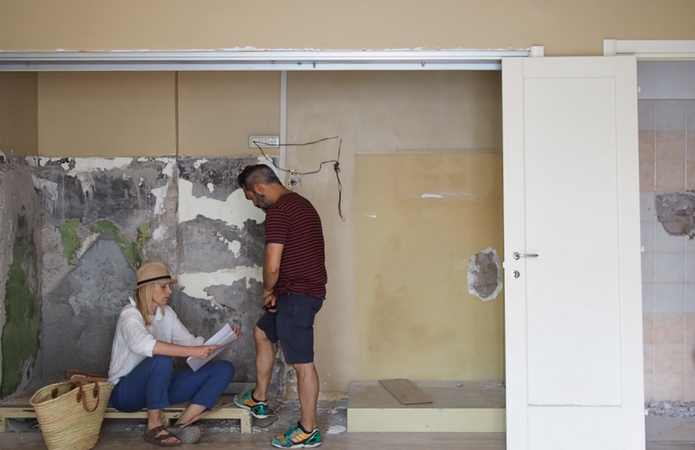 Timeline
We have been working over the past few months to secure the space and consider all of the processes necessary to bring Marigold to life. As we've worked closely with a supportive and well-informed team, our goal is to open Marigold in November!
Of course, many aspects need to be accomplished before then to complete the construction and finally open our doors. For this reason, we will work hard to fulfil perks throughout the fall!
Risks & challenges 
It has taken us a lot of effort and a few set backs to get us to the point where we feel very confident in being knowledgeable about the process necessary to create a unique restaurant in Rome. Two years ago, we signed a lease for a space in the center of Rome, where we were planning on opening a restaurant. We took the advice from someone who was not adequately prepared to take on the project. In the end, we were unable to attain the extraction and permits needed to open the restaurant and we were forced to withdraw from the project. We were very invested in the project and it was painful to let it go and move on.
What we learned from that process is priceless and has allowed us to find serious, professional and properly knowledgable people to work with: A builder, an engineer, a lawyer, an accountant. Plus lots of other great people who have helped and cheered us along our journey. When we look back, it was best to have gone through this difficult experience in order to open Marigold.
Please follow our journey on Instagram @marigold_roma for additional information and updates!