Mary's Vine | A Unique Wine Experience
We are raising money to help us finish our wine lounge and restaurant. Mary's Vine is the collaboration of a family of 5 who are trying to turn a 1903 Croatian church that was abandoned into a place where people can gather with friends and family once again. The building was falling apart and needed some immediate intervention if it was to be saved. We have already attended to the items to make the building habitable again. Now we are focusing on transforming the building to the end goal. Enter the wine lounge and restaurant. Our vision is for Mary's Vine to be an upscale wine lounge that highlights the versatility of wine and appreciation for the different styles and techniques. We will be building out a full kitchen to support the wine through pairings that enhance the taste of the wine and cuisine. We need your help to keep this project moving along to meet our goal of April, 2019 opening.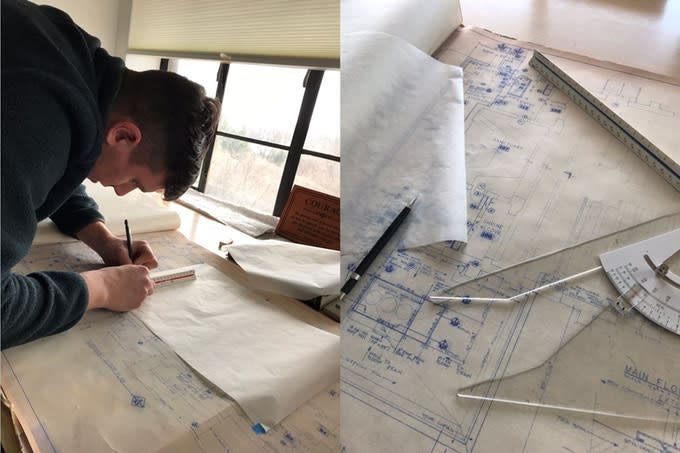 Drafting Plans and Dining Room Arrangement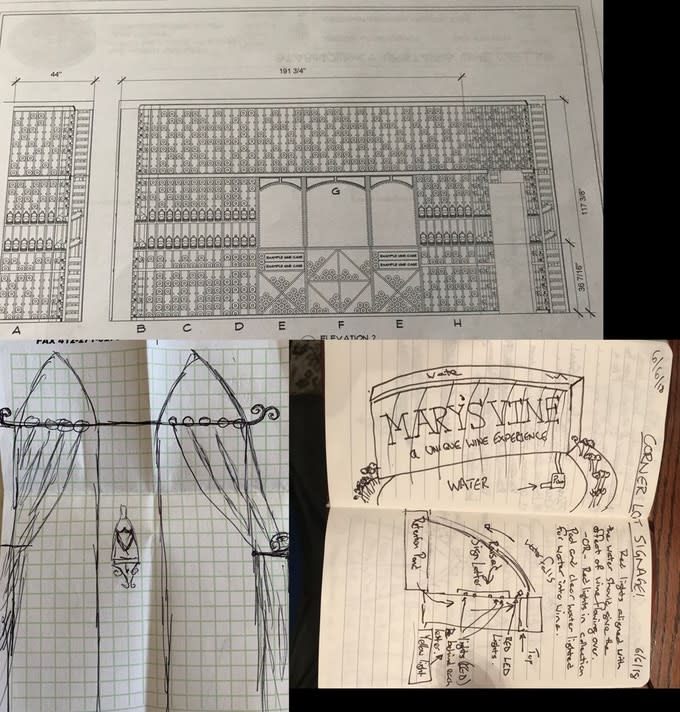 Wine Cellar Design, Curtain Ideas and Front Sign Ideas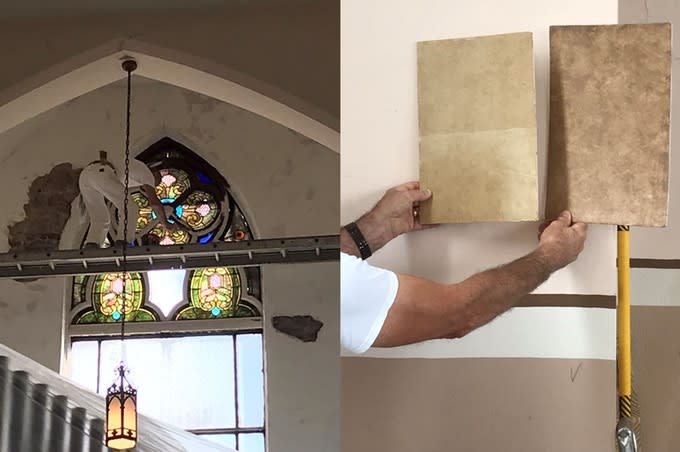 Painters Scraping Away Layers of Paint and Plaster, Dining Room Paint Samples
What's left?
We still need to purchase new windows, kitchen and bar equipment, wine racks, bathroom fixtures, flooring, POS system, tables and chairs, glassware, finish electrical, finish plumbing, finish HVAC, outside coverings and patio area, parking lot and landscaping, fencing, signage, railings, to name a few details to complete for opening…
Why There?
 The location of Mary's Vine has the following advantages: 
 Mary's Vine is conveniently located and visible from the Rankin Bridge, a high traffic area 
Close to Kennywood Amusement Park and the Waterfront (large shopping area). 
 It is just above Carrie Furnace where concerts and events take place throughout the summer bringing thousands right to our front door.  They will not be able to miss it. 
 We will have free valet parking, that will be fenced in and secure.  Making parking easy. 
 Building is owned rather than leased. 
Why Us?  
Family owners Wally and Cheryl Stasinowsky, Amber and Daniel Smith, and Jordan Stasinowsky formulated the idea of Mary's Vine in July of 2017.  At that point in time, Jordan Stasinowsky was the only owner living in Pittsburgh, PA.  The other four were living in California.  The Stasinowsky's and Smith's sold two homes and moved across the U.S. to purchase two churches.  The Stasinowsky's arrived first in November of 2017 and got settled into a church rectory that was being purchased.  Soon following in February of 2018 was Daniel Smith and then in June, Amber arrived.  Jobs had to be left and new one's obtained.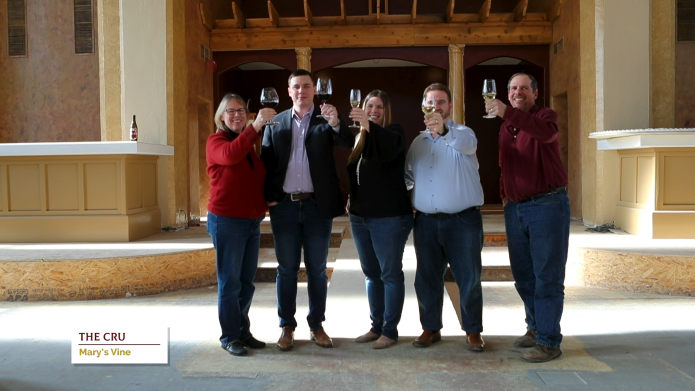 What have we done?
Upon purchasing the building in February of 2018, we have cleaned out the building, designed, permitted, framed, new wiring and electrical, new plumbing and HVAC, a new roof, and the painting of the upstairs is nearly complete.  Our liquor license process is complete and we will be closing on that in a week.  Nights and weekends of each of the family have been spent tirelessly to get it to its current state. We will continue to work with everything we have to complete to project.  All of our savings and retirements have been invested, and additional financing is being obtained. Needless to say, we are all in.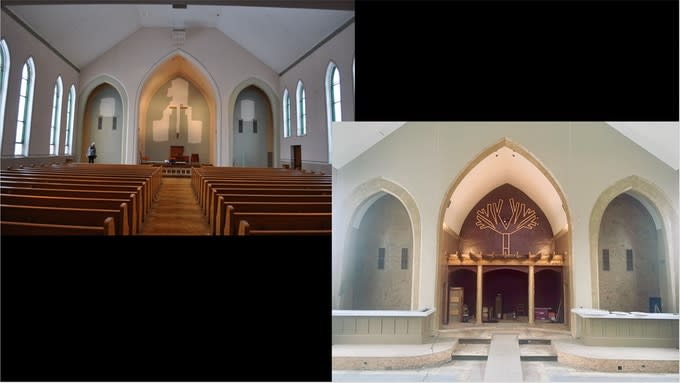 Interior Front View Before and Current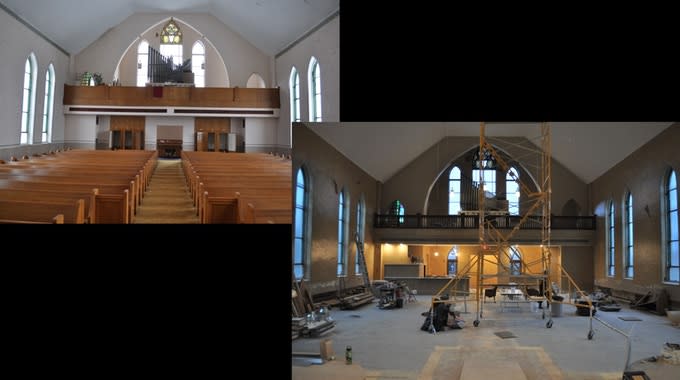 Back Interior View Before and Current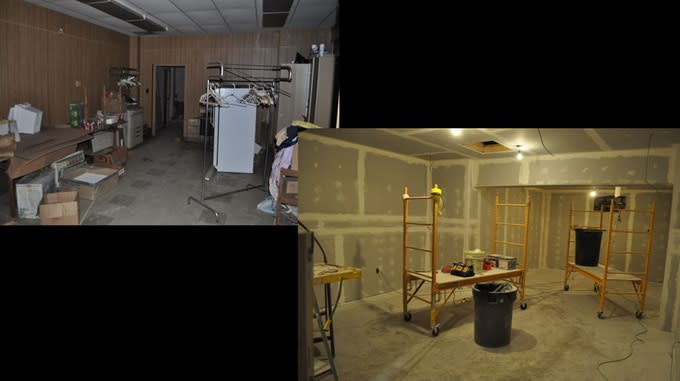 Wine Cellar Before and Current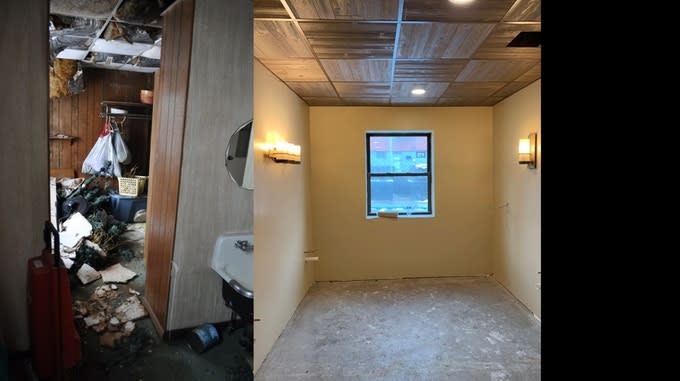 Bathroom Before and Current
Larger Pictures of Perks: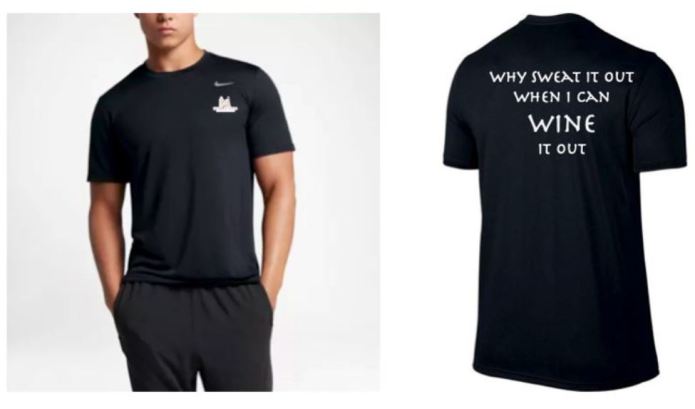 Nike Dri-Fit workout shirt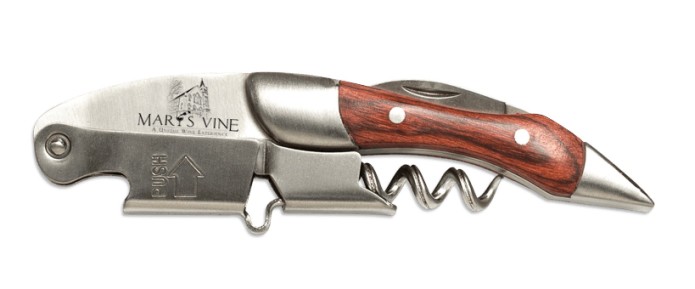 Waiters Wine Key "Corkscrew"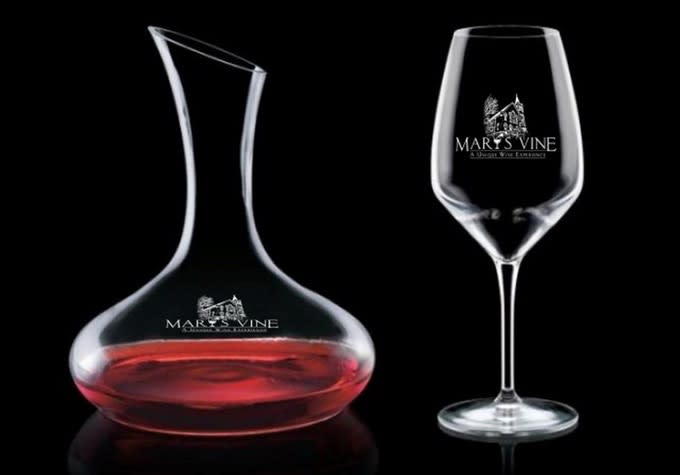 Crystal Wine Glass & Decanter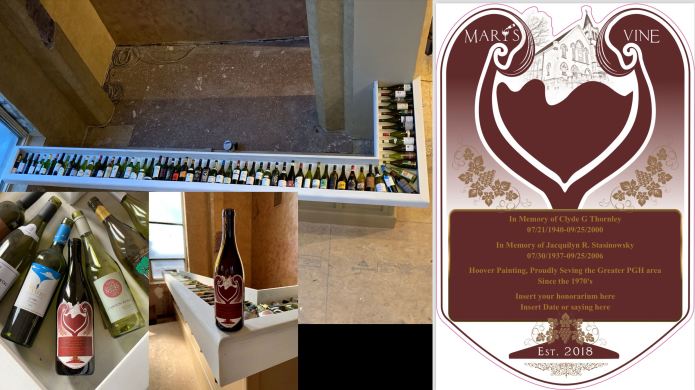 Wine Label at Tasting Station
Video Updates:
Why Indiegogo?
We are waiting for the bulk of our funding to close, these funds will allow us to keep moving forward towards opening while waiting.
For more information and to follow our journey, visit our website at www.marysvine.com or like us on facebook at www.facebook.com/marysvine.