MateCaps – The compostable energy boost | A new source of energy and focus without the jitters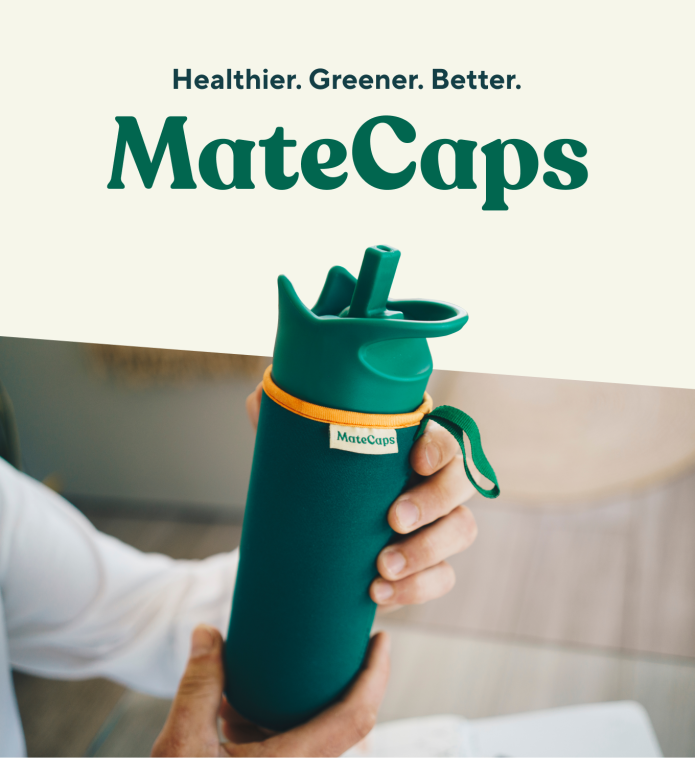 We want you to stay focused and energized sustainably and without the jitters.
MateCaps introduces the only 100% compostable energy drink, inspired by South-American MATE and delivered straight to your door!
Forget about throwing single-use containers in the trash. Our Caps are packaging-free and after you enjoy that clean energy boost, they are ready to go back to the Earth.
The MateCaps multi-use bottle holds 14 oz. of your favorite Caps blend. It has the same functions as a reusable travel cup so you can brew your mate with Caps or loose-leaf yerba mate, and store any hot or cold drink! Just fill-up the bottle with water, place the Cap inside our custom filter and you're ready to go. Water. Cap. Go!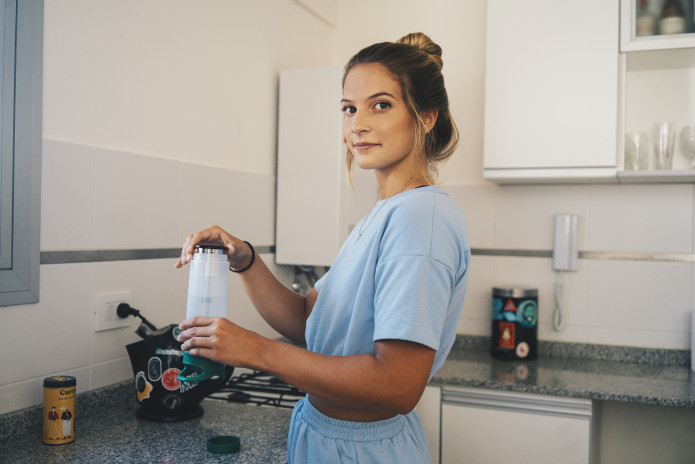 We offer fresh and tasty blends of organic yerba mate, each with unique benefits and functions. This is a great opportunity for you to give us a try and if you like our blends you can apply to our monthly subscription at matecaps.com. Support us and get a lifetime 25% discount!
The purpose of MateCaps is to build a conscious community and to come together in creating a larger impact in the world. By backing MateCaps, you will have a part in fighting deforestation in the Amazon and supporting local women entrepreneurs from the land of yerba mate in Misiones, Argentina.
Our bottle is made from durable, FDA approved and environmentally friendly materials. It was sustainably designed to offer you multiple functions throughout your day and to be your long-time MATE.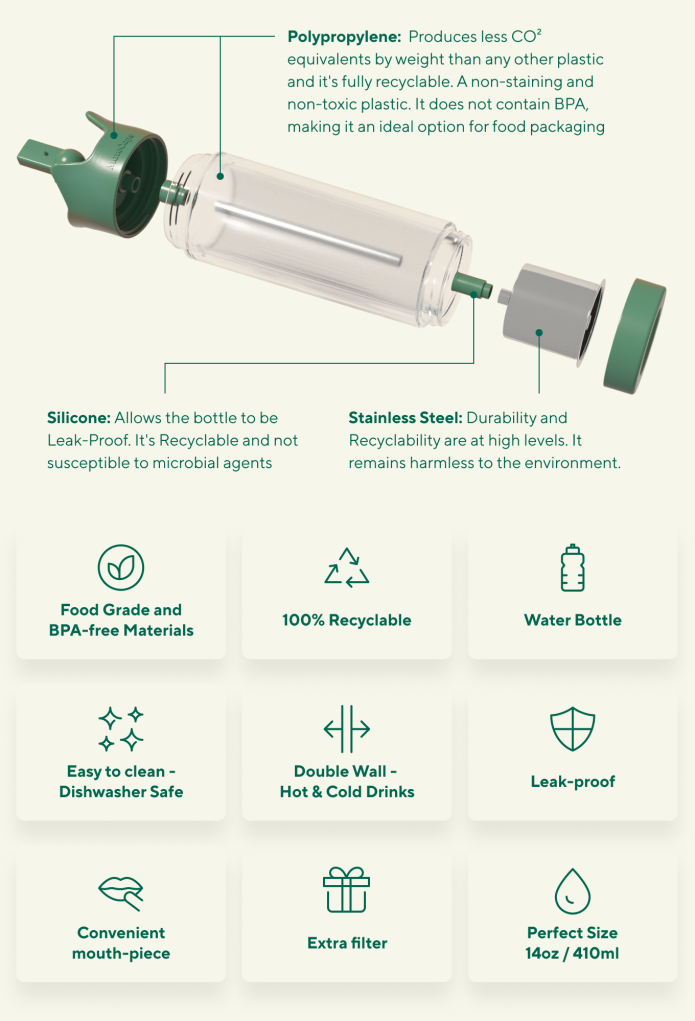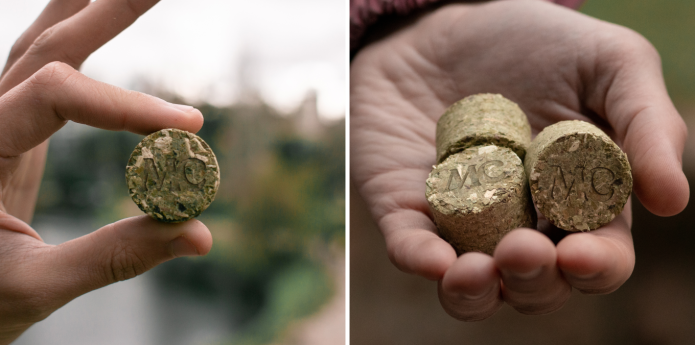 Our Caps are a healthy and eco-friendly alternative to typical coffee pods or sugary canned energy drinks. They require zero packaging, and produce 28.5% fewer greenhouse gases than a typical yerba mate package, making them extremely sustainable. All of our blends are 100% natural, functional and sugar-free.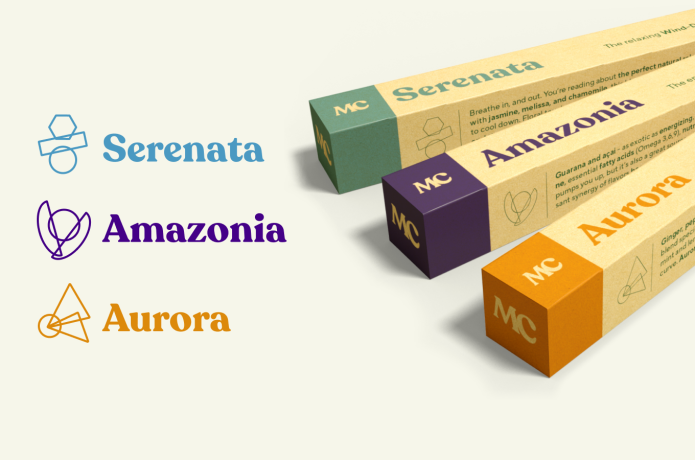 Serenata
The Relaxing Wind-Down
Breathe in, and out. You're reading about the perfect natural relaxant. Crafted with jasmine, melissa, and chamomile, this blend and its fresh notes are ideal to cool down. Floral touches provide the softness and sweetness you need to end the day with the serenity and peace you deserve.
Aurora
The Morning Power-Up
Ginger, pepper, and cinnamon – interesting mix, isn't it? We thought our blend specialist was crazy. We tried it – we loved it. This mixed with touches of mint and lemon extract make this blend robust, with a well-rounded flavor curve. Aurora  is a great source of energy and freshness to start your busy day.
Amazonia
The Energetic Antioxidant
Guarana and açai – as exotic as energizing. This blend is rich in natural caffeine, essential fatty acids (Omega 3,6,9), nutrients, and antioxidants. It not only pumps you up, but it's also a great source of fibers, vitamins A and C. The pleasant synergy of flavors boosts your health and wellness, hot or cold.
We will notify you when new blends are released to keep you boosted and posted!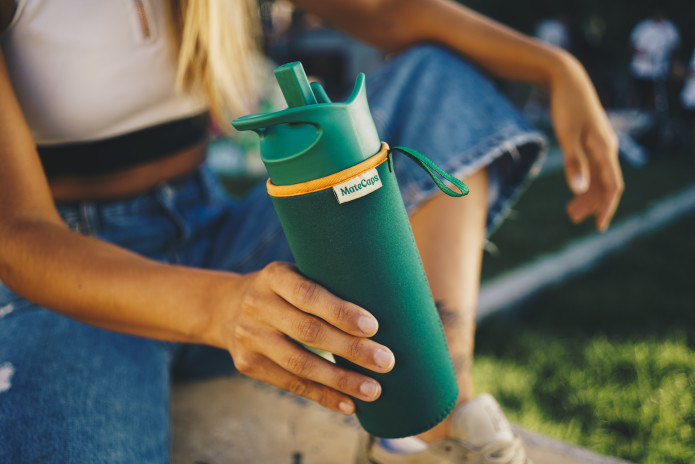 Our main innovation is: Harmony between you and the earth by saying goodbye to single-use packaging.
When you consume your energy boosts in coffee cups, pods, and cans, you're missing out on the opportunity to reduce your imprint. Go green with the MateCaps boosting experience! Healthier. Greener. Better.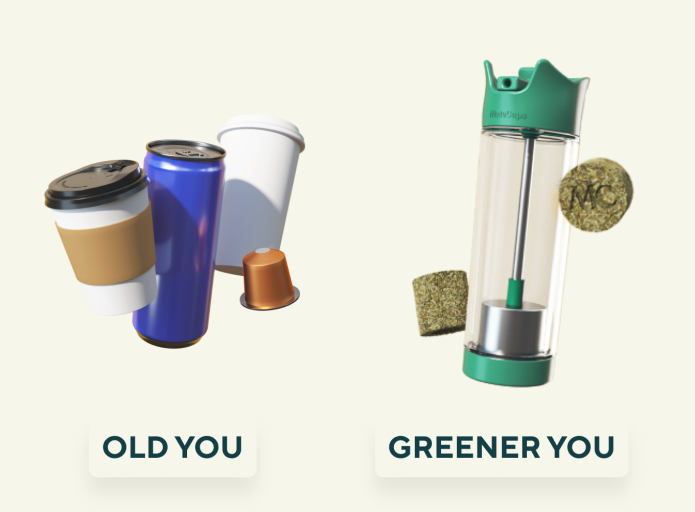 The delicious and natural flavor of one Cap was designed to last for the whole capacity of the bottle (14 oz. / 410 ml)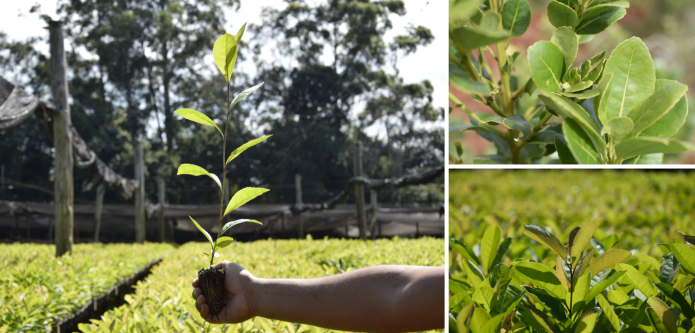 Yerba mate comes from the leaves of a native species of the holly tree, Ilex Paraguariensis, found deep in the South American rainforest. This powerful plant has been enjoyed for many centuries and for good reason. – Its richness in antioxidants, and nutrients can boost energy and improve mental focus without any of the unpleasant side effects like jitters or crashing.
Nowadays, mate is part of the daily routine of almost everyone in Argentina, Uruguay, Paraguay and South Brazil, as well as of lots of #matelovers around the world.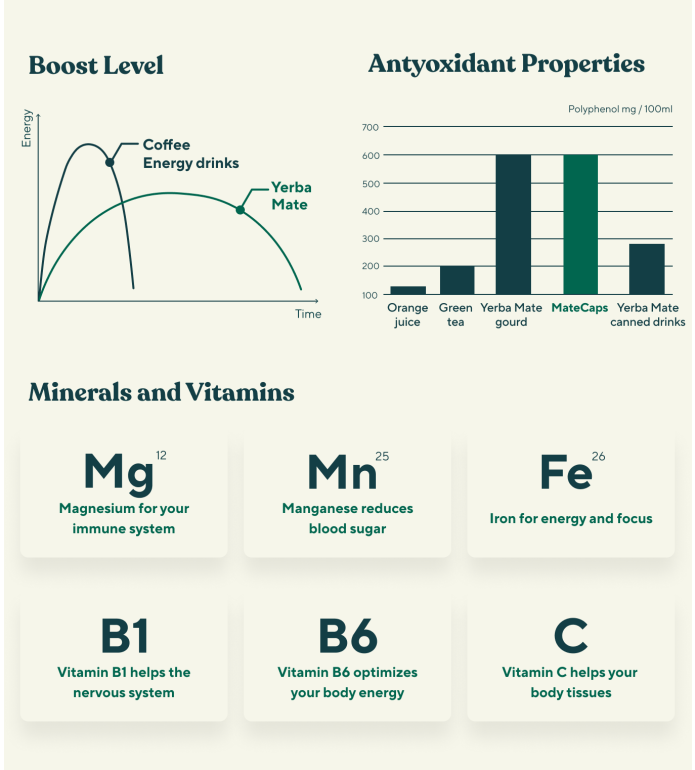 The consumption of mate improves cardiovascular functions while boosting the body's defenses and lowering cholesterol and blood pressure levels. The main properties of yerba mate are: fat-free, low calorie and low sodium. It contains micronutrients such as magnesium, vitamins B1 and B6. Research has shown mate to provide anti-cancer and anti-diabetic therapeutic properties.

When you use MateCaps, what you drink is clean enough to go back into the Earth ♻️? Nourish your body well while nourishing your Earth well, too ? 


Decreed the symbol of friendship by Yari, the mythical goddess of mate, the culture of yerba mate is just as rich as its flavor.
The origins of yerba mate begin with the Guarani, an ancient tribe from the South American rainforests. The Guarani worshiped the yerba mate tree as a gift from the gods and prized it for its strengthening properties.
European explorers soon learned of all the uses and virtues of yerba mate from the Guarani people. Its consumption quickly spread across the region as it gained a reputation as the "drink of the gods".  Further on, the Jesuits introduced yerba mate to the rest of the world, and today the tradition of drinking yerba mate has been passed down for generations: yerba mate awakens the mind, brings people together and creates a community that stretches around the world. 

MateCaps was designed to drink mate individually for when you're on the-go, but what if we keep the values of sharing a pleasant moment with our loved ones?
We asked our international Instagram community "What does mate mean to you?" and these were some of their answers: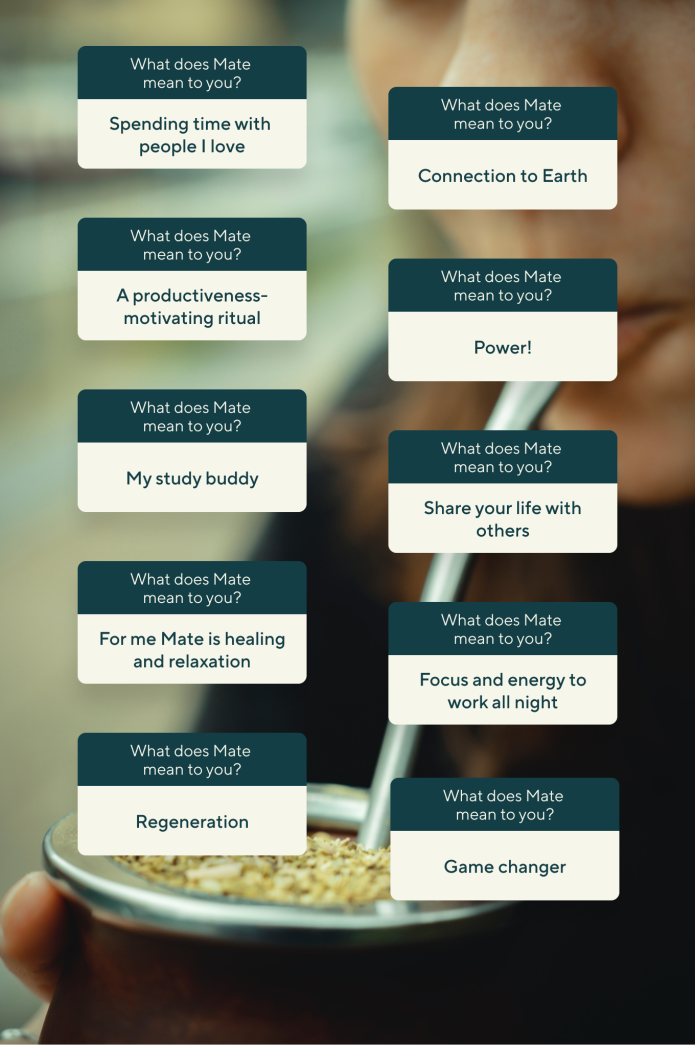 To keep the tradition alive we created the "Friendship Pack" so you can keep a bottle for yourself, and gift the other to those you love! Enjoy your mate while boosting your buddy, too. Share the wonderful benefits of mate with your dearest friends and family, and bring them the South American experience through their own bottle. They'll think of you, even when they're on the go! 


We know you live a busy life, and you rely on your daily energy boost. The problem is that the typical solutions all come with costs, either to your wallet or to the Earth. For example, a typical 6-pack of canned yerba mate drinks costs around $35.99. However, our monthly CapsBox subscription provides 24 Caps, equivalent to 24 drinks, for only $14.99. That's more than four times the yerba mate for half the price, and 24 fewer cans dumped into landfills per month!
You don't have to worry about running out of organic mate: Once you get your MateCaps Pack our monthly subscription will be ready to apply at matecaps.com. With your pledge you will get a lifetime 25% discount in our Caps subscription.


Earth Aid Solutions
Beyond the sustainable design of the MateCaps experience, this project is committed to making positive, lasting impacts on the environment. We partnered up with Earth Aid Solutions, a start-up NGO working to fight deforestation in the Amazon. Earth Aid planted 1,000 native trees in North-Eastern Brazil in 2019, and are planning to plant 10,000 in 2020, and 100,000 in 2021. And guess what? For every Kickstarter reward, they will plant one more native tree in the Amazon! 

Fortalecer Misiones
As entrepreneurs, we feel privileged to be running this project, and believe that everyone should have the opportunity to make their ideas into a reality. Fortalecer Misiones is an Argentine social NGO focused on financing local women entrepreneurs from Misiones, one of the main yerba mate cultivation areas. The MateCaps team has committed to providing entrepreneurial consultancy to the Fortalecer Misiones' staff. For every Kickstarter reward, we donate 50 cents to this cause.

For wholesale offers, please email us at [email protected]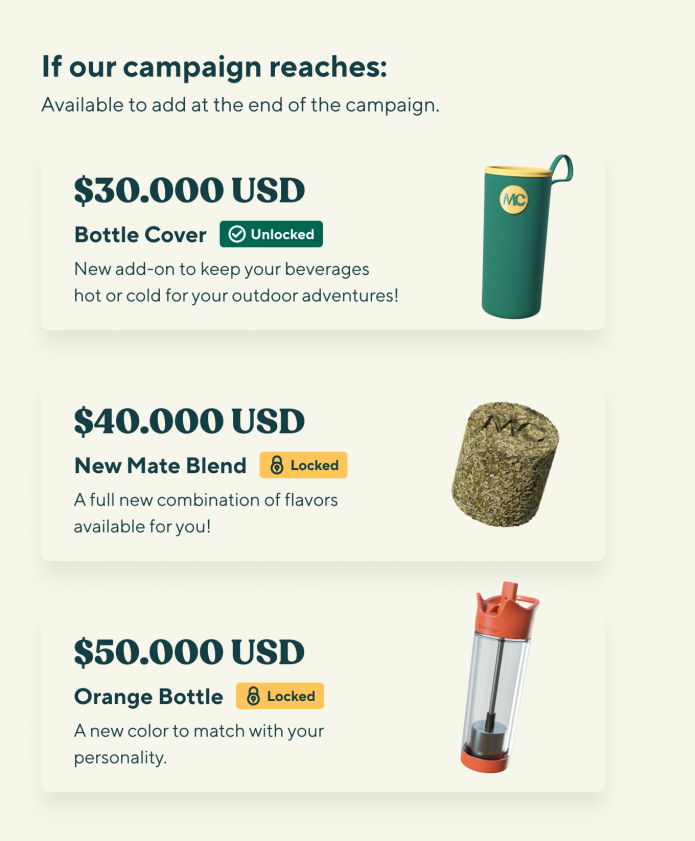 We started MateCaps because we saw a need for a natural and sustainable way to help people stay energized. Our team understands the importance of staying awake and focused for long workdays and late nights. Unfortunately, coffee and energy drinks were bad for us, leaving us jittery and anxious, and bad for the environment, creating waste with one-use containers.
Every founder of the MateCaps team is from the land of yerba mate in South America, so we understand the beauty of the plant, the feel-good energy and the valued traditions of the drink. As we've traveled far from our homes, we've been inspired to share the natural benefits of yerba mate with those around us.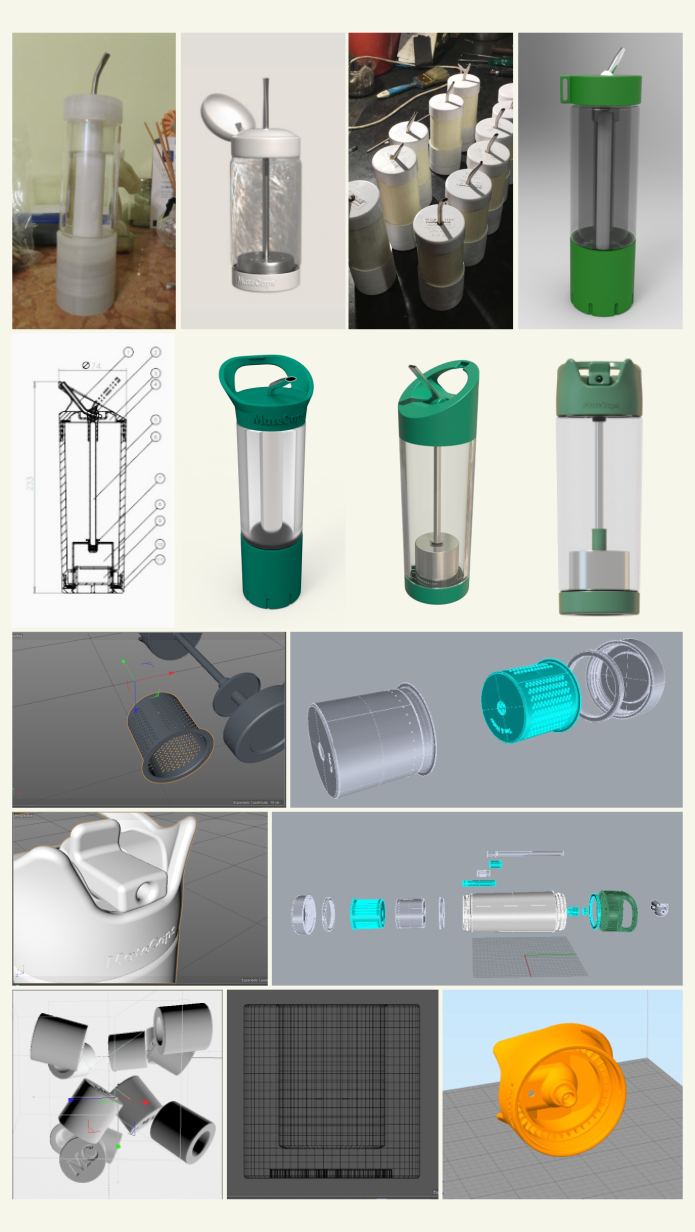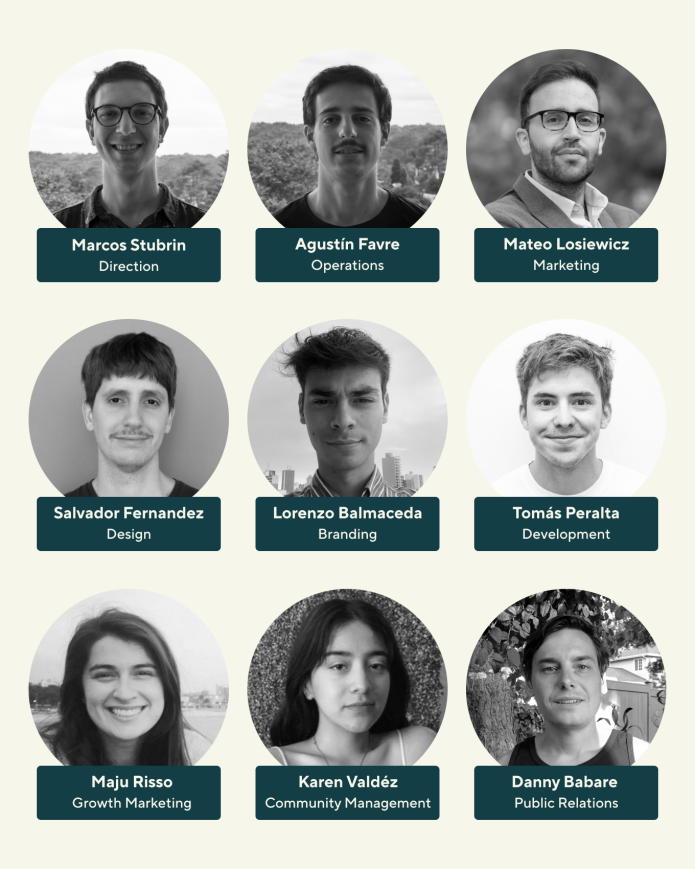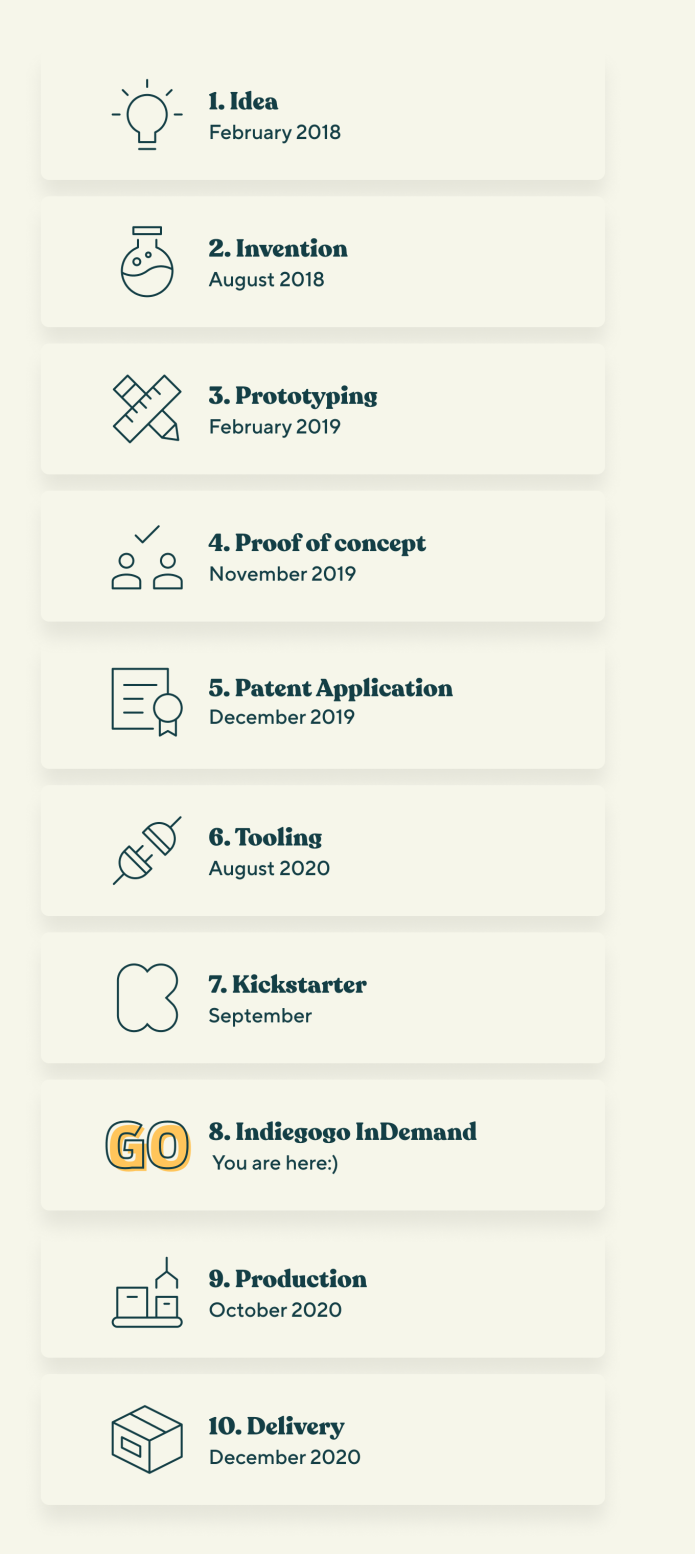 Shipping Details
We are happy to share MateCaps with the world, with shipping available to more than 150 countries worldwide. In some instances, depending on your country, you have to check if this kind of product is allowed to the custom of your country. Also, maybe you will be responsible for paying Duty/VAT/GST, or other applicable fees before you can receive your package. These policies are set locally, so please check with the resources where you live for the most accurate information. For more information or to calculate your Duty/VAT/GST please visit this website:
https://www.avalara.com/vatlive/en/vat-rates/international-vat-and-gst-rates.html
Argentinean and Uruguayan backers
Backers from Argentina and Uruguay will get the benefit from the Tax and Duties payment which is included in the reward they want. These backers will have to pay the shipping cost, only if they select a "Friendship Pack".