Misa: The Next Generation Social Family Robot | Home automation, security, communication, edutainment & assistance for the entire family.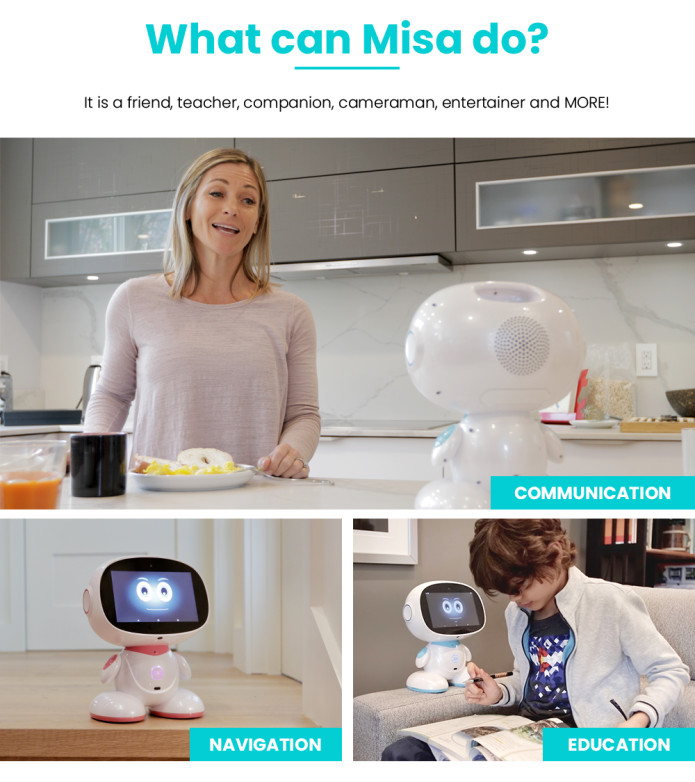 Home automation, security, social interactions with the expression of emotions, or assistance robot for seniors and family.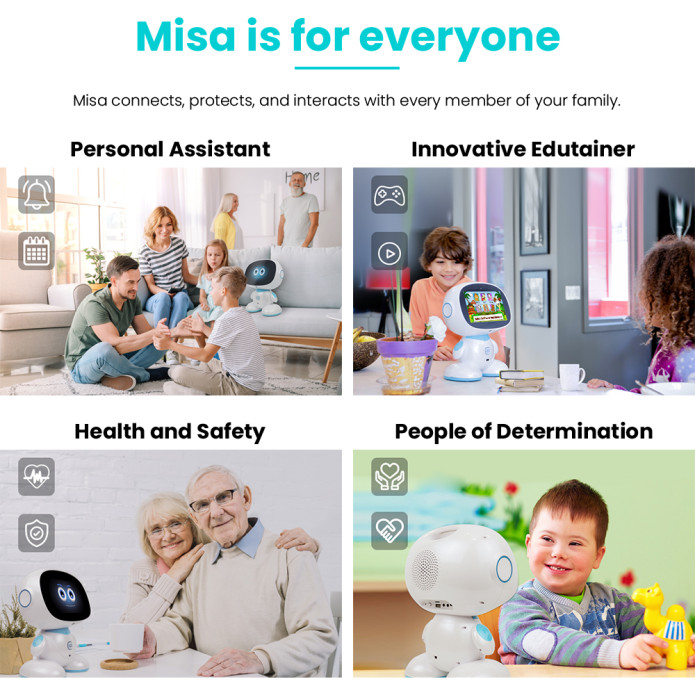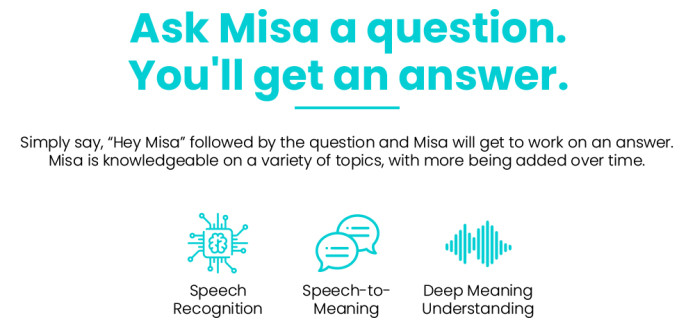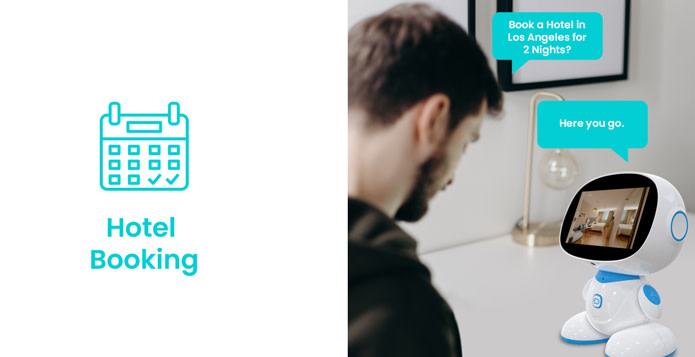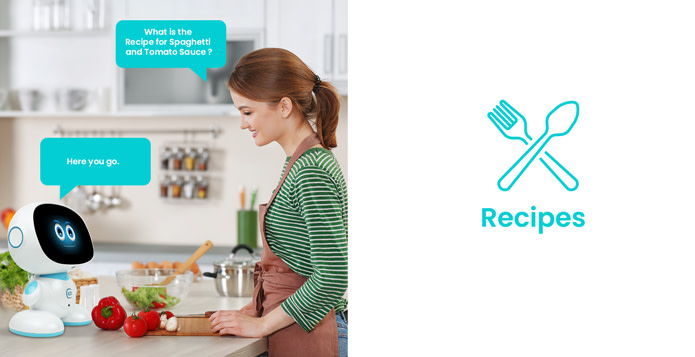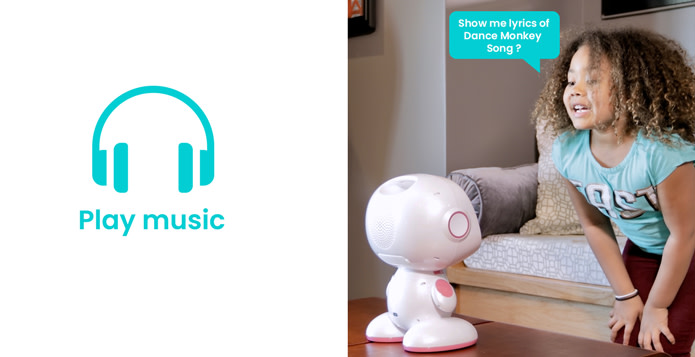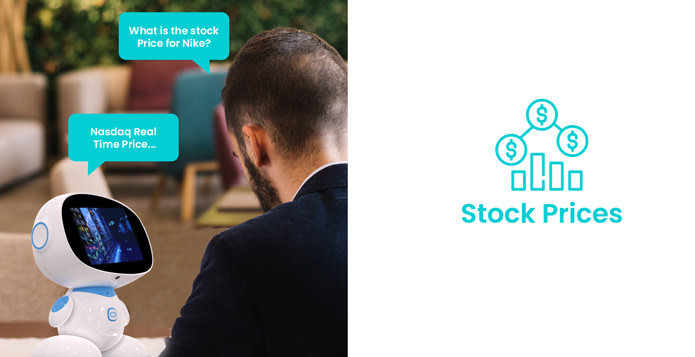 Misa currently understands English, French, German, Dutch, Spanish, Portuguese, Italian, Korean, Japanese and Mandarin.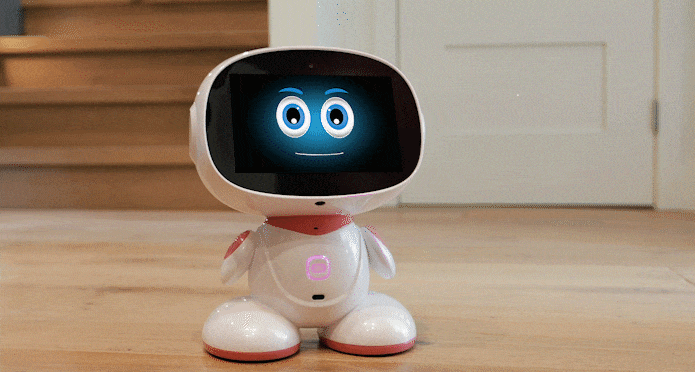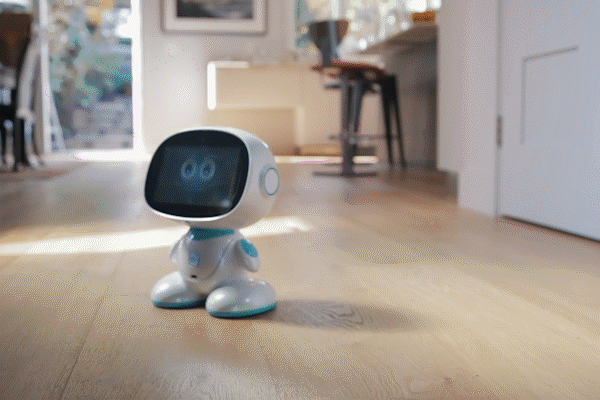 Misa comes preloaded with thousands of hours of safe and ad-free games, books, learning apps, & videos all from top family brands you know and love such as Little Miss, The Moomins, Mr. Bean, Peter Rabbit, Mr. Men worth $250*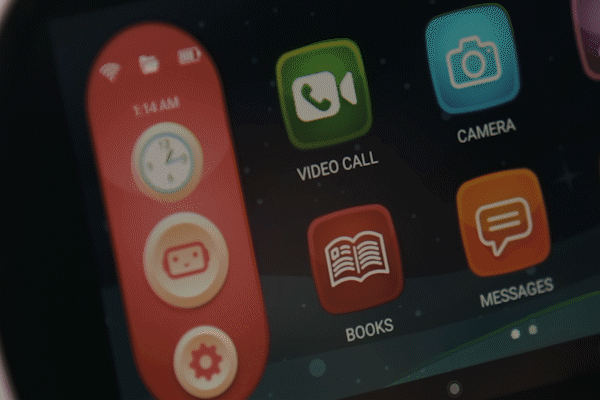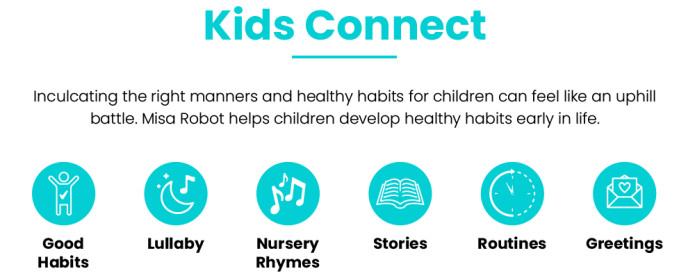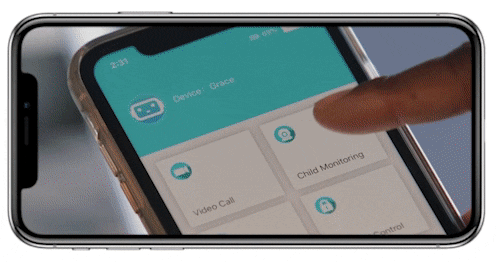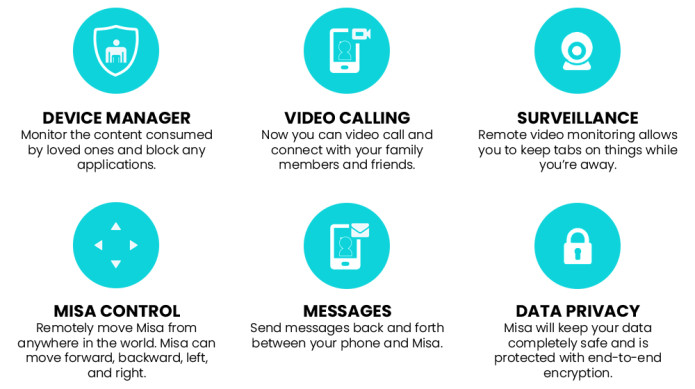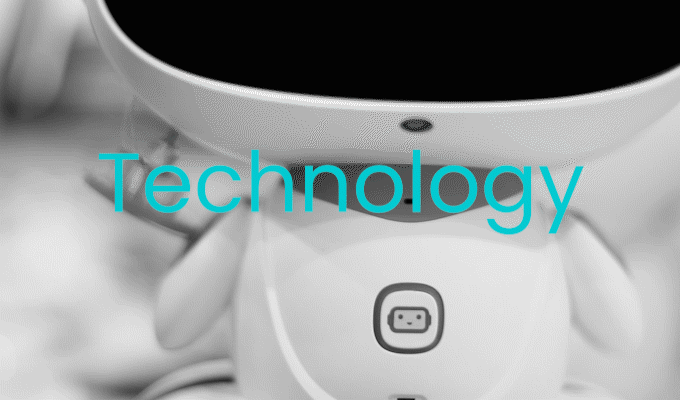 Display Screen
7inch IPS 1280x 800
CPU
Quad Core 1.8 GHz.
Operating System
Android 9.0
Memory
2GB
Storage
16GB
Connectivity
Wi-Fi 802.11bgn, Bluetooth – BT4.0
Audio
High Quality Speaker
Camera
HD Camera, AR Camera
Microphone
Dual Microphone
Sensor
Touch Sensor – Interactive interface
Drop Sensor – Avoid from falling into gaps
Range Sensor – Detect forward distance
Ultrasonic Sensor – Avoid from obstacles
Battery
4.2V / 10000 mAh
Standby Time
48 hours
Talk Time
8 hours
Power Adapter
Input: 100-240V AC 50/60Hz
Output: 5V, 5A, Smart Charger, 25W
Dimensions
221 mm(W) x 285 mm(H) x 148 mm(L)
Weight
1.19 Kg
Misa Connect App
Compatible with iOS & Android




Estimated Shipping
October 2020
Free shipping worldwide
Please note that you will be responsible for duties, fees and taxes applicable to your region.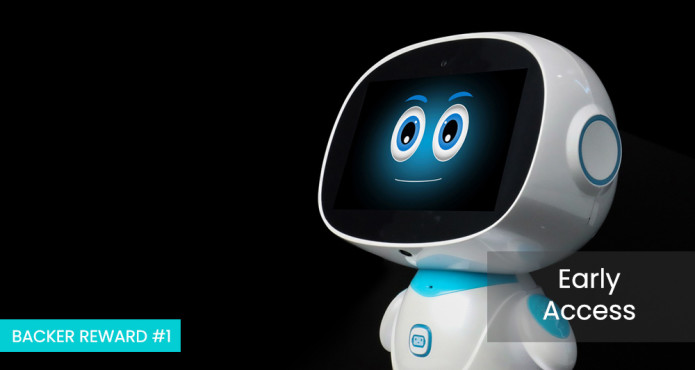 The Indiegogo community can bring home Misa before anyone else at 50% off . With the successful funding of the campaign, backers will receive their Misa robot by October 2020, Misa would be launched in retail channel on November 30, 2020.
When Misa arrives, here's what you'll get and what you'll need: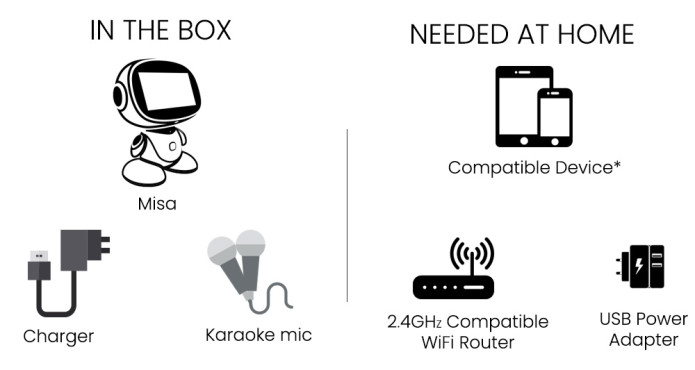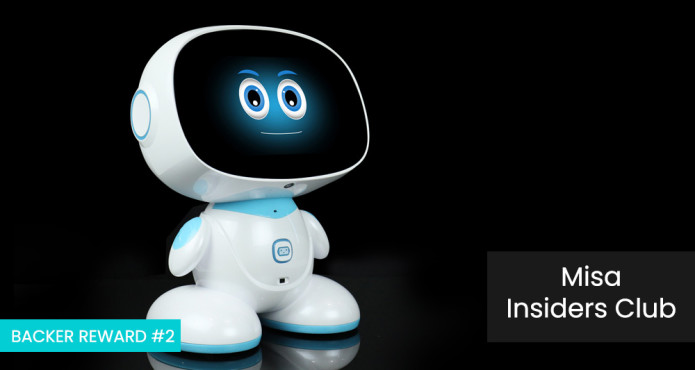 Misa backers will become members of the Misa's Insiders Club, a Indiegogo -exclusive group that will help shape the development roadmap for Misa — and with a little bit of luck, maybe even our entire robot future. Misa's Insiders get exclusive, detailed, behind-the-scenes info on the technology, design process, character development, and production, from manufacturing updates to early scoops on upcoming software features and design decisions. Members can join Insider-only livestream Q&As, vote on future feature priorities, and provide feedback for Misa  developers on the upcoming features.
If you're excited about a future where robots play a much bigger (and hopefully not scary) role in our lives, and you feel strongly about any robotics related topic, we would love to have you in the Insiders Club. We're excited to share what we know, and learn what we can, together.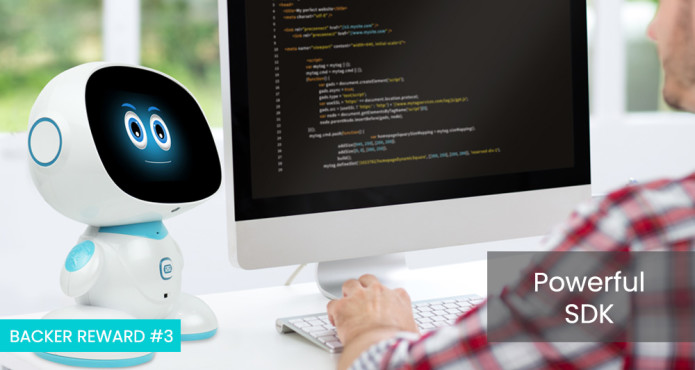 Backers will gain early access to the Misa SDK and be part of an exclusive community of users who can help shape its features and direction.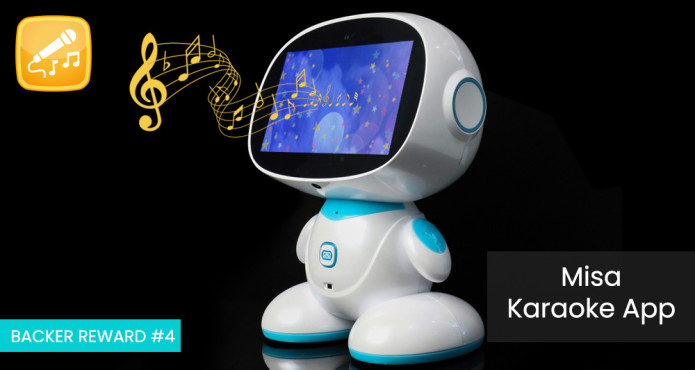 Love music? With Misa Karaoke app, you can sing and make music with friends and fans around the world.  Karaoke solo or duet, create your own unique recordings and share them with your friends, family and the world.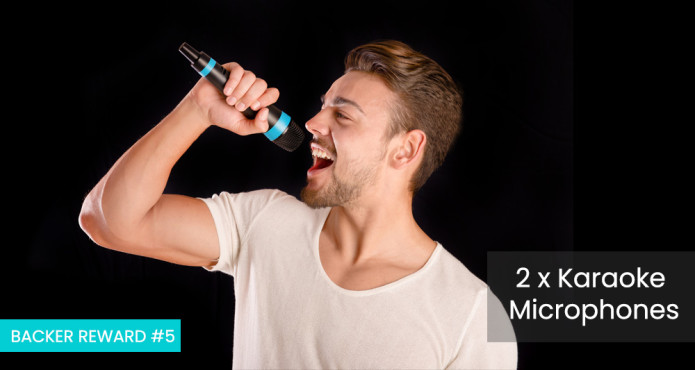 Misa Karaoke Microphone has three layers of filter head, which can greatly reduce the noise produced when singing. And it uses denoising technology that filters airflow and wind noise effectively, allowing you to always sing with perfect clarity.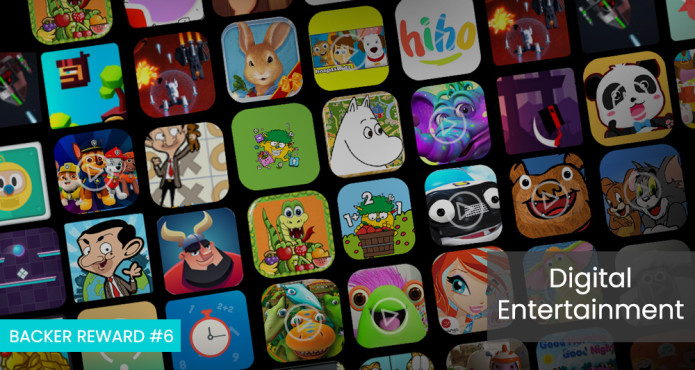 Misa comes preloaded with thousands of hours of safe and ad-free games, books, learning apps, & videos all from top family brands you know and loves such as Little Miss, The Moomins, Mr. Bean, Peter Rabbit, Mr. Men and more.


Through this campaign, you can get Misa at its lowest price ever, with more than 50% discount on the retail price!



Misa Robotics LLC, situated in Delaware USA, is determined to accelerate and improve humanity's quality of life with affordable and simple-to-use Robotics and Automation products.
Understanding how customers use technology to liberate them from repetitive tasks and offer them a chance to concentrate on things that make a difference inspired us to invent a personal robot that benefits "regular" people's lives. Utilizing some of the most splendid and highly-regarded minds in robotics, computerized reasoning, and engineering, we created Misa, a smart, affectionate, and affordable robot.

Consumer-Centric
Because we are a consumer-driven organization, our customers are our voice. They drive the faith we have in our core beliefs: fellowship, customer advancement, and consistent technological improvement.

Solution-Oriented
At Misa, our focus is on solutions, not problems. We encourage the entrepreneurial spirit and foster a climate in which everyone takes initiative and assumes responsibility.

Transparent
Misa Is totally in your control and once you buy it, your Misa is your Misa and not ours. At Misa Robotics LLC we value transparency and clarity. You and your child's data is completely safe and protected and nothing is done without your awareness.

Misa will be a next-level Robot due to the team behind it. We are "makers" with a high motivation to build, help other people, develop customers, test new possibilities, and learn. Above all, we are hungry for knowledge and new innovations.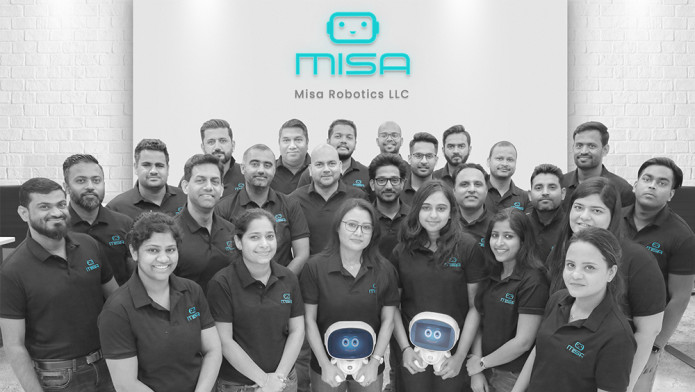 Our team of more than 110 people from all different backgrounds has one thing in common: we love Robotics. We have experience and a strong track record of launching successful products in global markets.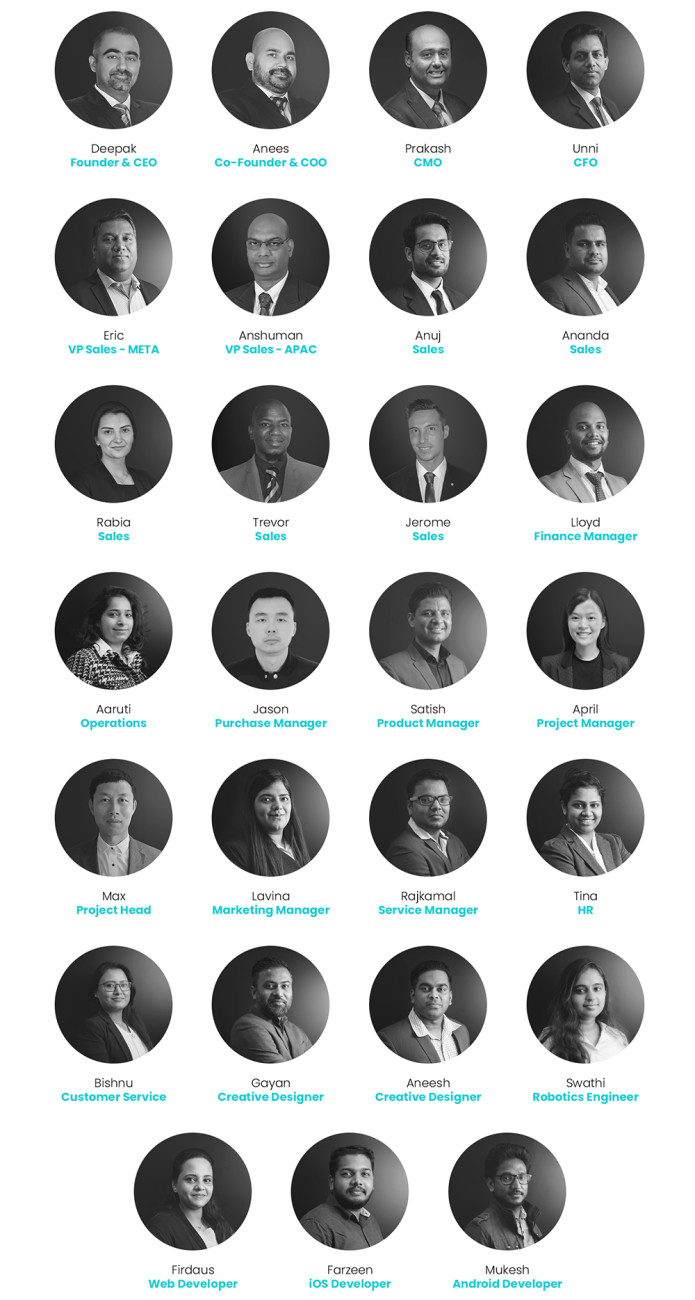 Early concept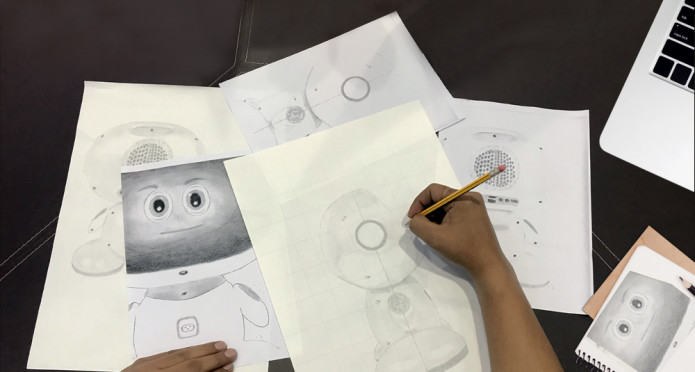 Ready for production
Misa is ready for production so you won't have to worry about long crowdfunding waits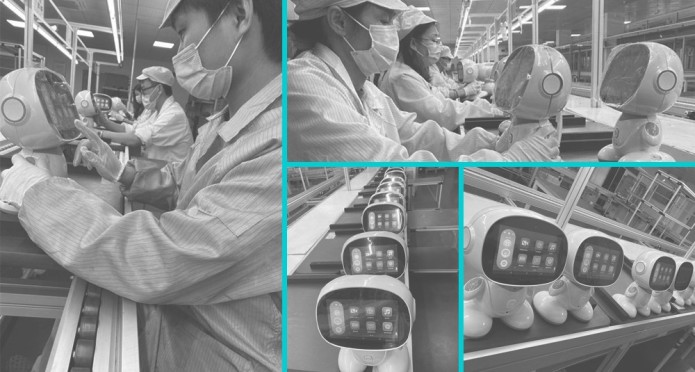 Packaging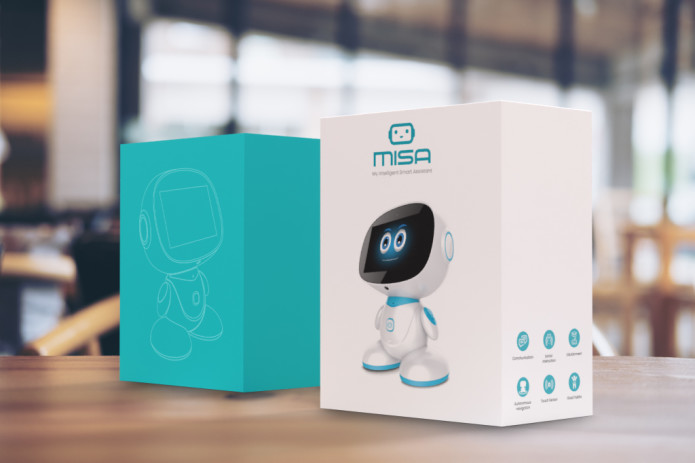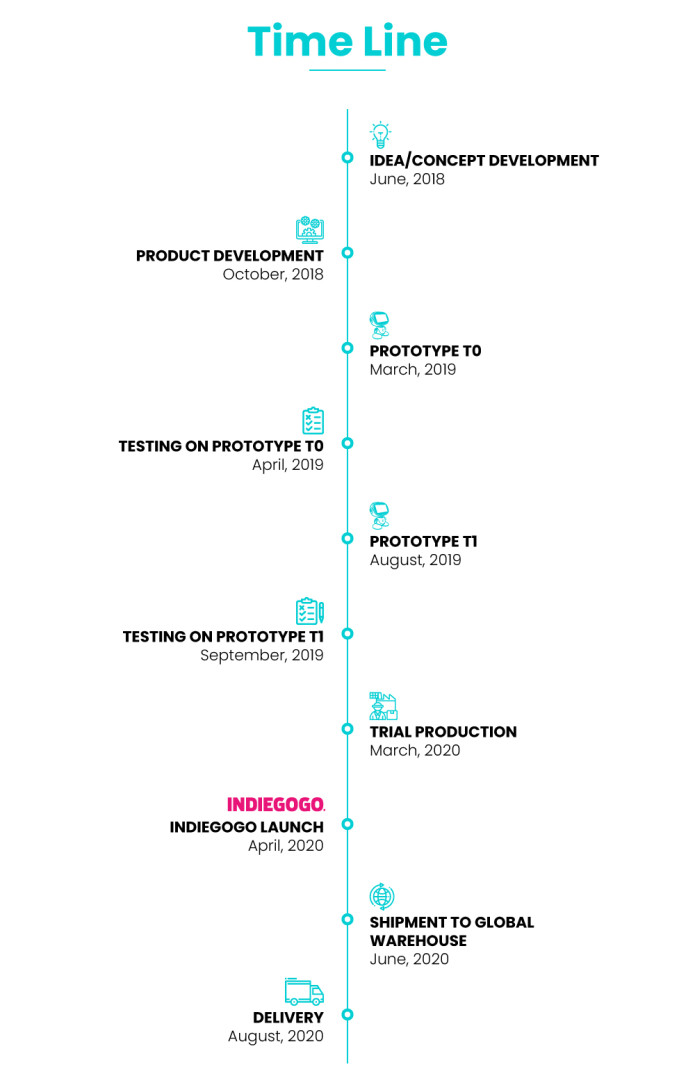 Our excited Community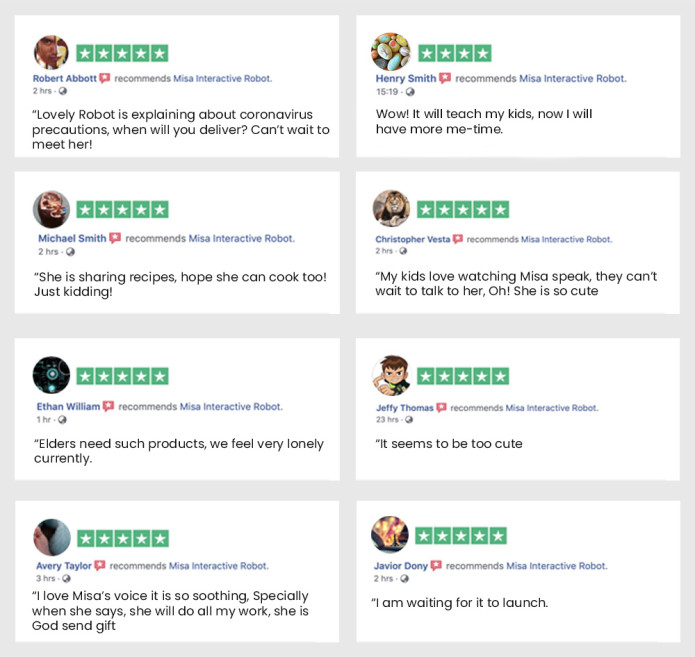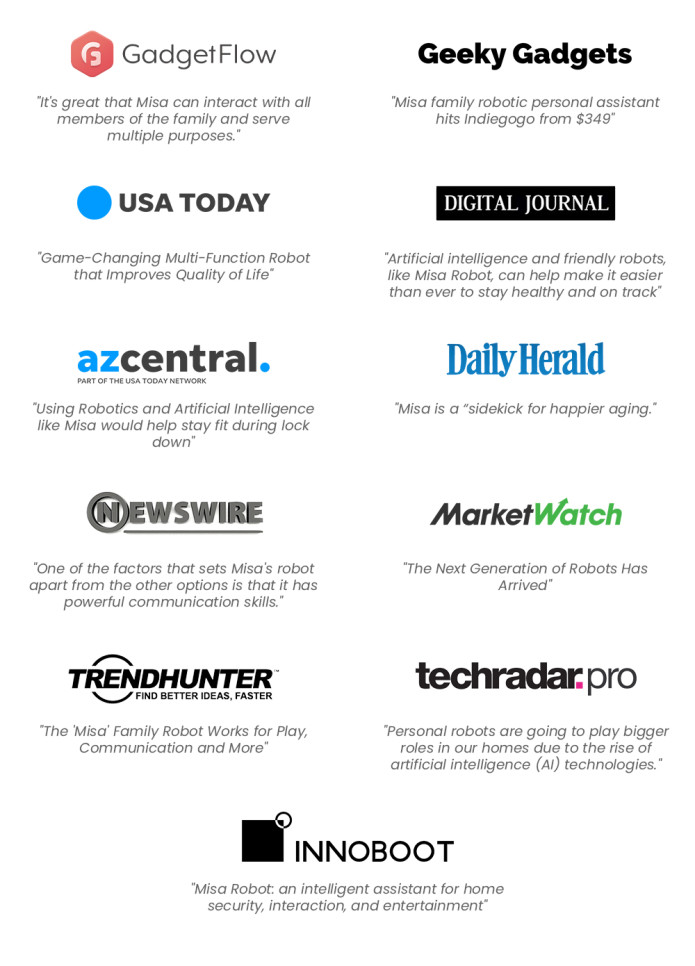 Like what you're seeing? Great! Don't be shy about sharing Misa Robot with your friends. We've made it super easy. Just hit one of the buttons below (or at the top of the page). The more people who know about Misa , the larger our community will become! And the larger the community, the better we'll be able to make Misa Robot!
We can't do this without you!







We're starting our journey with Indiegogo because we believe the backer community will play an integral role in the development of Misa. Through Indiegogo we're not just pre-selling our Robots to early adopters, but rather forging relationships with a passionate community of innovative individuals.
Indiegogo, your feedback will help us and your support will enable us to reach our goals and beyond! If you're ready for a Robot revolution, please support our campaign and spread the word!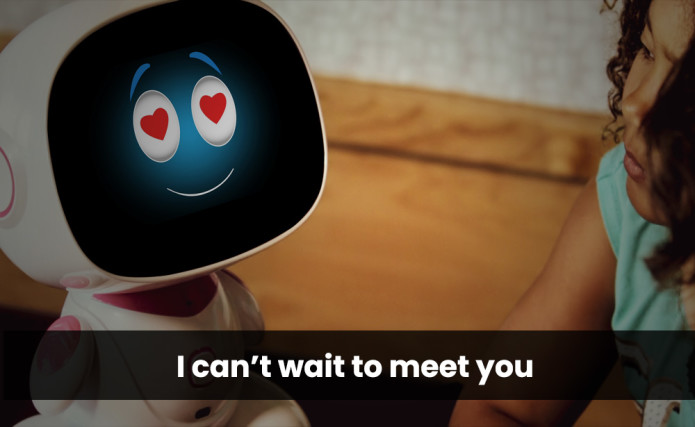 * Powered by Rooplay & Kidoz TV